2019 Summarized in the 5 Most Surprising Events
It's that time of the year… where we look back and reflect to then look forwards. For you, my readers, I hope that 2019, has been a great year and that you start 2020 with energy, happiness and positivity. Regarding the meal replacement market, 2019 has been overall very positive. Unfortunately, we have had some sad news with brands like Pulve or Nutberg closing down; but there's also been plenty of new interesting brands and products launched (e.g. Vite Ramen, Huel Black, Queal Ready, etc). Today, I'm here to talk about the positive mainly, thus, I will focus on events and products that surprised me during 2019.
Please, let me know in the comments if you agree with the events I picked as most noteworthy or not!
1.Huel Madness December
Let's start with the events that I think surprised most people and reached the most. Despite the recency bias, I think Huel's December extravaganza of product launches and announcements was the craziest thing I've lived this year.
First, they announced updates in their powder based meal replacement. The widely popular Huel Powder v2.3 was replaced by v3.0; now with probiotics, tapioca starch, and more natural sources of vitamins (including kelp). What Huel expected to be a smooth transition, turned out to be a mess of angered customers. Some complained about the price increase, others about the introduction of kelp (allergies to shellfish), few showed worries about it not being vegan anymore (it is vegan)… More than a few have been looking for Huel alternatives, while others have stocked up on the old formula and hope it lasts them for a while.
Following that, they announced that the Huel Bars, which were updated a month prior, would be now available in the USA. We will discuss this point later, but Huel aimed to tackle the demand for more solid complete food options. Personally, I think that the Huel Bars are a bit lackluster, but hopefully the update has improved them.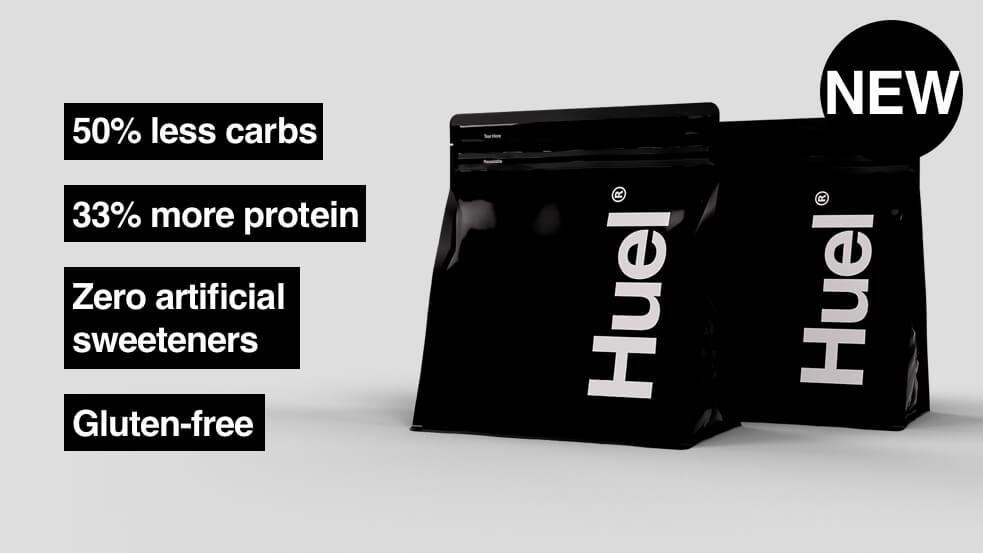 If two product launches weren't enough, Huel decided to launch Huel Black before Christmas. This new low carb meal replacement shake is fuelled with 44g of protein per 400kcal; and seems to be aim to fuel sportive activities. However, what is more impressive about the launch is that they removed kelp formula within 2 weeks, after the backslash by the community when this ingredient was used on Huel Powder.
All of this, while they were managing the launch of v3.0 and the bars in the USA. Truly a hectic and exhilarating month for Huel.
2. The Raise of Food-Like Options
What do you mean by "food-like"? I mean complete food options that resemble "normal" food; like Vite Ramen's instant ramen option, Base Noodle's noodles, etc.
In fact, this has been a fantastic year for companies like Vite Ramen, who have successfully finished their kickstarter, started shipping their instant ramen in the US, and won some innovation awards. Part of the success is due to complete food users being eager to explore some new options besides the shakes and bars. While I haven't had the chance to try them, I have been able to taste Base Noodles (somewhat a similar concept) and I was very surprised by them.
On the European side, Feed. has been offering a Nutella like spread and Crunchy, Malteseer-like chocolate balls. Furthermore, Queal has Ready, very tasty complete instant oats. However, the real first option will be coming on March 2020 with the introduction of Mana Burger. The Czech company blew everyone's minds when they announced the nutritionally complete vegan burger. A product that the jury is still out for, but has a very promising look.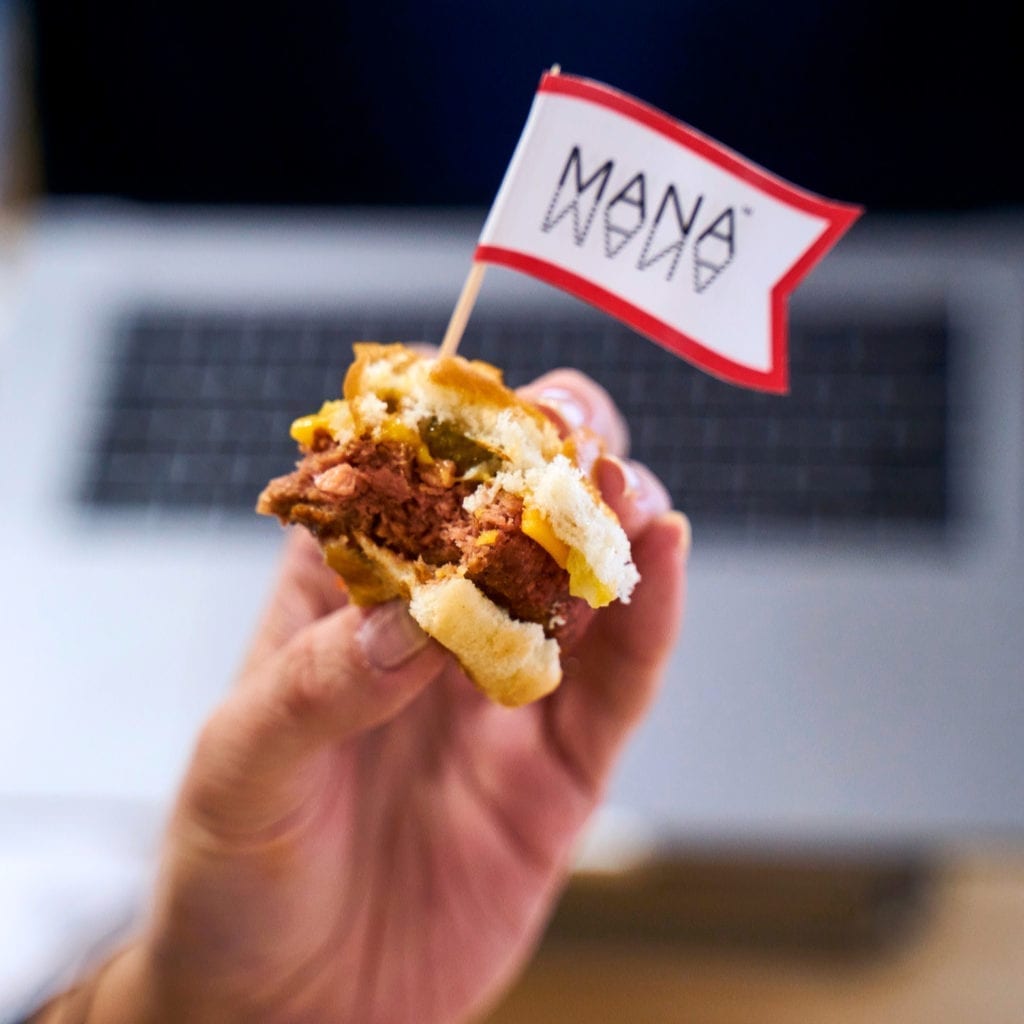 Looking to the future, it is impossible to guess what product will be next, but I have a hint that we will be seeing more of this. Partially, due to the fact that products like the Mana Burger are more easily sold to the general public. On top of that, while the shakes and bars are convenient; the complete food consumers do get tired of them (as shown in the CFS '19).
3. Vegan Craze
Most of the products launched this year were plant-based or marketed as vegan friendly. There are many reasons for that, such as the social trend towards consuming more plant based products. In fact, 2019 has been the year of Oatly, Impossible Burger, and many other plant based food alternatives. On top of that, the movie Game Changers also did a big part of promoting the benefits of such diets.
As said, the reflection in the meal replacement market has been clear. Jimmyjoy made many moves towards making their whole line up vegan, removing whey from Plenny Shake, trying to transition to fully vegan bars etc. Similarly, Queal converted their bars in vegan-friendly and YFood launched vegan RTDs. There are many other examples of this.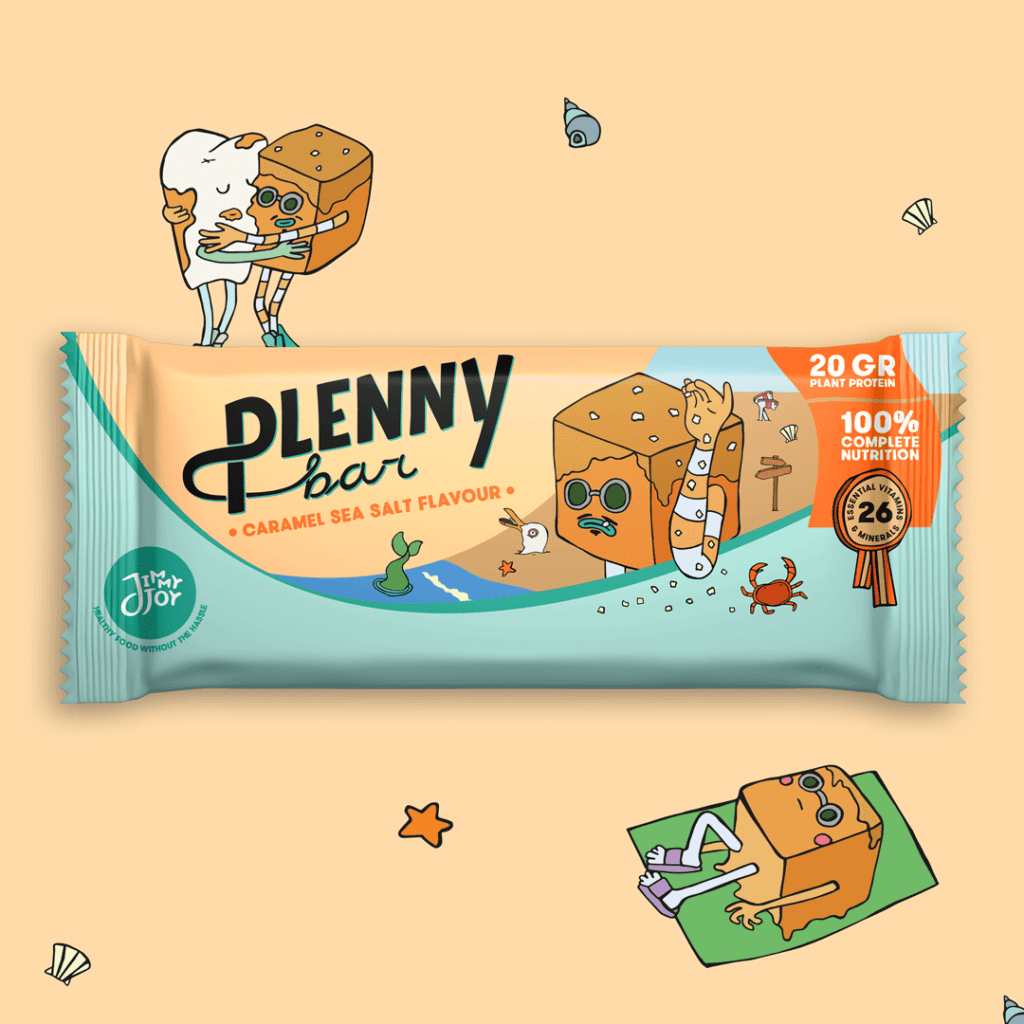 However, I must mention another benefit that these products have. Because people who don't follow a vegan diet do not care if a product is so, or not (i.e. they eat both types); having a vegan friendly shake ensures that the companies are able to tackle both markets.
4. More Products Less Brands
Perhaps on the sad side, I was surprised to see some of my favourite brands go. Starting with Pulve, which was one of my favourite brands with a great product, to Nutberg closing down in July; there were at least 4 brands that closed down in Europe alone during 2019.
Similarly, Tudo, a Canadian brand, shut down during Summer and Biolent merged with Vitalhouse, which halved the amount of Canadian brands. While Soylent announced they will be back to Canada this year (2020), the opportunities for Canadians were significantly reduced.
Moreover, there have also been brands shutting down operations in the US. For instance, Saturo, which slowly but surely, stopped selling via Amazon.
Nevertheless, there has been some good news, since many brands have released more than one product. For instance, the above mentioned Huel, which started 2019 launching the RTD (that has received an extra flavour since launch), launched the bar in the US, and have released Huel Black in December. In a similar fashion, YFood has launched vegan RTDs, bars and powders in Q4 of 2019.
Here is the list of some noteworthy products launched in 2019 (besides the above mentioned):
Powdermatter: Bars and Neutral powder.
Runtime: Liquid Meal and OP shot.
Soylent: Soylent Squared and Soylent Stacked.
Queal: New Go Bars.
Jimmyjoy: Plenny Bar.
Ambronite: AmbroGreens, Balanced Meal Shake and AmbroBite.
Sated: Sated RTD.
Feed.: Light bars.
On top of that, many more flavours and variations have also been added.
5. Products that Surprised Me
Finally, I would like to mention a few meal replacement shakes and bars that have surprised me. During 2019, I've been lucky enough to try a plethora of brands and products. From shakes, to bars and noodles; it's been a fun ride. Thus, here are a few that I would recommend you trying out if you have a chance:
Powdermatter bars. This has been one of the discoveries of the year. I really enjoyed the powder back when I tried in May; but the bars that were released in December were the icing on the top of the cake. Easily a top 2 meal replacement bar.
Queal Ready. I tasted them early in the year, but I have wanted to get my hands on more since. I thought Ready tasted a little artificial, but I enjoyed both flavours thoroughly. A great option if you are looking for a solid breakfast or warm complete meal.
Base Noodles. Unfortunately, the Japanese company is only available in the US (west coast) and Japan. Nevertheless, if you can get your hands on them (and afford the price tag), I would definitely look to try them.
YFood RTD Alpine Chocolate. Still the best tasting ready to drink meal replacement I have tried. This year I got to try Feed., Soylent, Plenny Drink, Huel RTD and Liquid Meal. None of them is as good as YFood's chocolate RTD.
Honorable Mentions:
Before I finish, here are some other remarkable events:
2019 Is Gone, But What Will 2020 Bring?
Find out more on the next blog post 😉