Here we are with the second weekly round up on news about the meal replacement industry. Many things are happening right now, with multiple companies releasing new flavours, updating their old products and making steps in order to be sold in major retailers. So without further ado, let's News.
New Plenny Bars Are out for Pre-Order; Good Bye Twennybars!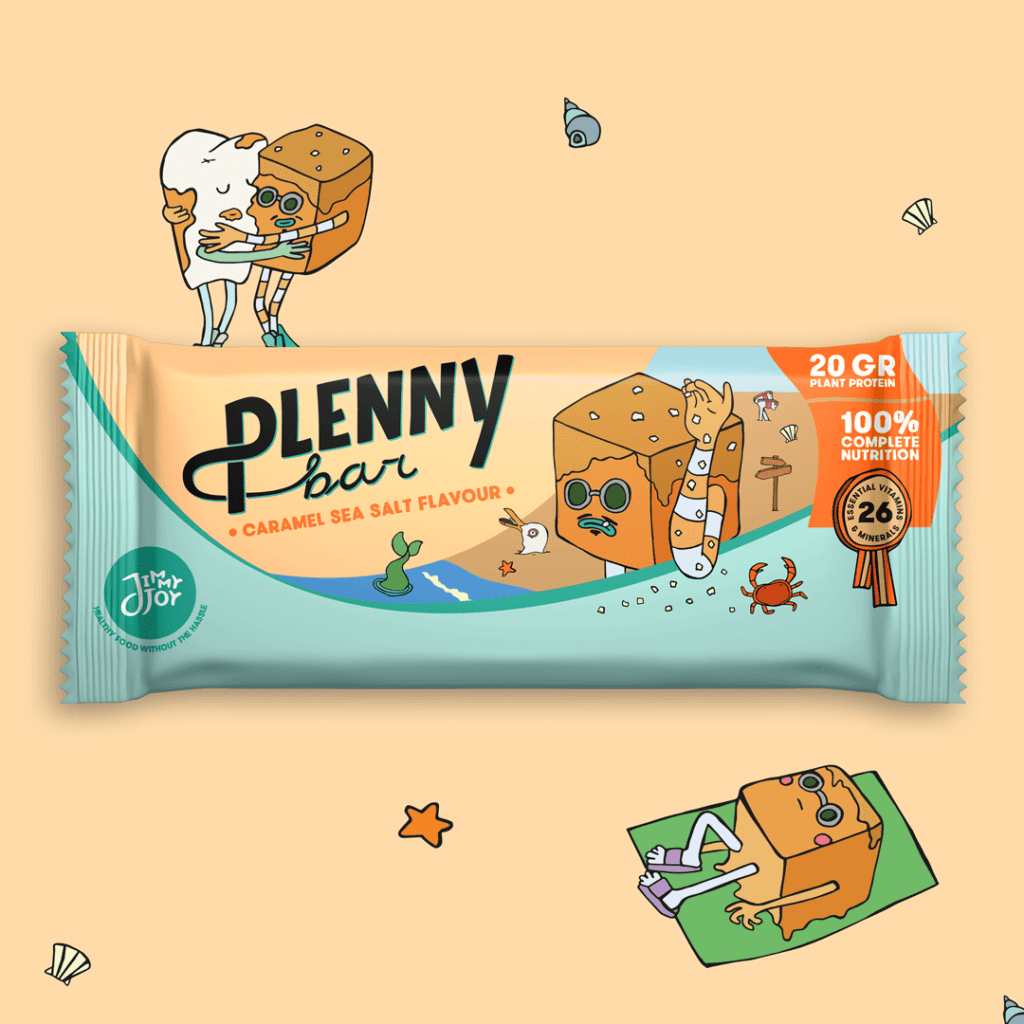 Twennybars are some of the most famous and best meal replacement bars in the market. They are made by Jimmyjoy, a popular Dutch company, and can be found in both US and Europe. In fact, they are one of the few meal bar options in the US.
Nevertheless, in the shift that the Dutch brand is making towards a fully vegan company, the bars have been updated. Thereby, they rebranded them to Plenny Bars.
These are currently available for pre-order (fully released on the 20th of September) in the Jimmyjoy website (EU only). For now, there is only one flavour available, Caramel Sea Salt; but the chocolate one is currently being developed. Therefore, I would expect more flavours to be released soon.
Features and Pricing
I will not discuss the bars in detail but here are some of the most noticeable nutritional features:
Fully vegan.
400kcal per bar (100g).
Macronutrient split: 44C/20P/36F.
20g of protein, 16g of fat, 39g of carbs (6.3g of sugars) and 8g of fiber.
Allergens: soy and oats.
The full judgement and comparison between the old Twennybars and the Plenny Bar will come soon; but I think there is still room for improvement.
As far as the price goes, it starts at €2.5 per bar, which is very competitive; and it can go down to €2.25 per bar when you buy 5 boxes of 12 bars.
When Will Plenny Bar Be Available in the US?
As mentioned above, it is only available in Europe currently, as it is where is manufactured. Jimmyjoy usually re-stocks the US warehouse periodically, therefore, I would expect that the Plenny Bars would be on that container, too. However, I do not know what the exact dates are.
---
New Pilot Flavours for Vitaline Daily
Vitaline is a French brand that I hold in very high regard due to their commitment to make high quality natural and organic meal replacement shakes. Part of their repertoire is the Vitamin Daily range; shakes that have been designed for daily use.
Up until now, they had 5 flavours available, including one vegan option. These included standard flavours like chocolate and red fruits, but also tomato (vegan), almonds, carrot.
Last week, they announced the launch of two new flavours: Mushrooms; and, Leeks (with potatoes). Unfortunately for some, neither of these flavours are vegan; so the options will still be limited while consuming Vitaline.
For the rest, this is a fantastic addition to new savoury flavours, that are honestly lacking in the market.
Still in Pilot Program
For those unfamiliar with the rather complex classification of Vitaline products, the Pilot program is an open Beta phase; or a phase where the products are available to the public but still being worked on. Thus, they take customer feedback very seriously and let them fine tune the final version of the shakes.
On the downside, both flavours are a little more expensive than the rest at €3.78/400kcal.
---
Huel RTD Can Now Be Found in Sainsbury's (UK)
This was one of my favourite news, as an ex-UK resident. Sainsbury's is one of the major retailers in the British Islands and for a brand like Huel it is a huge opportunity to make a gap in the market. Huel RTD is one of the best meal replacements available in the UK, and perhaps one of the easiest to get into.
Arguably, this move comes a little late, taking into consideration that the French rivals, Feed., have already a spot in Sainsbury's shelves. However, this move is slightly different, since Feed. is in the "trial" stands; where Huel might have a more permanent deal.
Either way, it is a huge positive for those who regularly buy their lunch or meal deal at Sainsbury's. Now, they will be able to enjoy a refrigerated Huel RTD for lunch.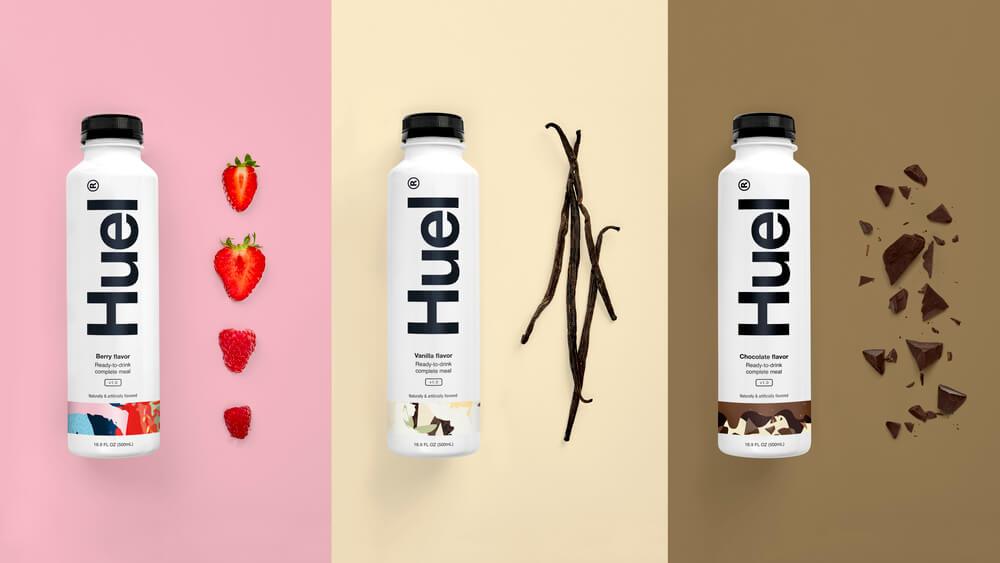 Not Every Store Will Have Them on Stock
Unfortunately, because this is the first step, not all Sainsbury's will have all RTD products in stock. Some might have only one or two flavours, whereas in the worst of the cases they will have none.
For instance, my local stores in Bath will not have any Huel RTD in the shelves. Nonetheless, I am positive that this is something that will change over time, as adoption increases.
Something that I hope it will also change is the price, since currently is close to £5; noticeably more expensive than buying it online.
You can find out if your local Sainsbury's has any in stock by using the Store Locator.
---
Soylent Squared New Taster Pack (US)
I am not the biggest Soylent Squared fan, since I find that 100kcal complete meals are too small for my taste. On top of that, one of the biggest obstacles to try them used to be that you had to buy a box of 30 ($30).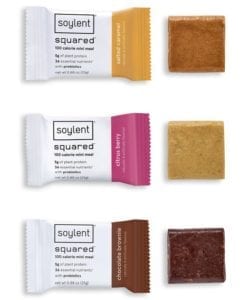 Now, with the introduction of the new Sampler 9 Pack, you will be able to buy 9 Soylent Squared (3 of each flavour) for only $9.99. While the price is more expensive than if you buy the box of 30 ($1/bar), I think that this is a more reasonable way to try them.
Does this make it more appealing? No, I still find Soylent Squared overpriced and a little too small for my liking; but I am definitely more prone to try.
---
Other News
For the final round-up here are some other things that have happened during this week:
YFood Coconut. My top RTD shake, YFood, has released a new flavour Coco. While I have not tried it yet, I have big hopes for it.
Complete Food Survey has reached 650 responses. There is a week left on the survey, and I hope that we will reach 1,000 responses. That would be a great milestone. Make sure to fill out the survey!
Queal's Limited Edition: Pina Colada. Worth a try if you have not, yet.
That is the end of this weekly round up. I hope you have enjoyed it. See you next week with more!