Queal Instant Oats (P)Review| Breakfast done easy
An evolved oatmeal with extra protein and vitamins
Queal Instant Oats target those who are alienated by the concent of shakes and drinkable meals. This breakfast oriented product is supplemented with nutrients that your body requires daily. A hot 'chewable' meal of 315kcal, 24g of protein, 30g of carbs and 9.9g of fat. As well as, all the needed micronutrients. Oh, and it is vegan friendly. Hurray!
Is there a healthier way to kickstart your day?
Queal Instant Oats in a glance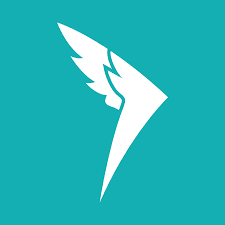 Flavours: Red Berries.
Ingredients (Banana Mania): Whole Grain Oats Flour (Gluten), Isomaltulose, Maltodextrin, Soy Flour, Vegetable Oil (Sunflower- & Linseed), Pea Protein, Rice Protein, Vitamin and Mineral Mix ( Potassium Dihydrogen Phosphate, Sodium Chloride, Choline Bitartrate, Calcium Carbonate, Vitamin C, Vitamin E, Chromium Chloride, Potassium Iodide, Ferric Pyrophosphate, Vitamin B3, Soduimselenite, Vitamin A, D-biotin, Vitamin B5, Sodium Molybdate, Magnesium Oxide, Vitamin B12, Zinc Oxide, Vitamin D2, Copper Sulphate Monohydrate, Vitamin B6, Vitamin K1, Vitamin B9, Vitamin B2), Glucose Syrup, Natural Flavouring, Emulsifier: Sunflower Lecithine, Rainsing Agent: Sodium Bicarbonate, thickener: Xanthan Gum & Modified Starch, Anti-caking agent: Silicon Dioxide, Antioxidant: Rosemary Extract, Sweetener: Sucralose.
Nutritional breakdown
Queal Instant Oats is currently in a beta phase. This is, it has been sent to few selected customers to try it out and listen to their feedback (cool thing to do by Queal!). Thus, the final composition and macronutrient distribution could vary slightly. For now, this are the values. Let's get excited.
Macronutrients per serving (g)
Protein(g)
Carbs(g)
Fiber(g)
Fats(g)
% of Energy from each macronutrient
Carbs 40%
Prot 31%
Fats 29%
% of Recommended Intake per serving
RI based on 2,000kcal
RI based on 2,500kcal
Nutrition Overview
As mentioned before, we only have preliminary data, so take this analysis with a pich of skeptiscm. We will assume that each serving is of 100g of Queal Instant Oats.
That would provide us with 315kcal, certainly enough for many for breakfast. However, in the unlikey case you would like to live solely eating them (which nutritionally should be possible, we just do not know how your palate might react); you would have to eat 6-8 servings a day.
The energy source distribution is 40/30/30 (Carbs/Protein/Fats). A very Queal like composition, high in protein. We find this adequate, especially because many tend to skip protein for breakfast in favour of sugars and carbs.
Carbs
There is very little to say. It is oats, at the end of the day. The most common source of carbohydrates in the industry and the preferred source for many athletes and bodybuilders.
In this case, we do need to remark the 'high' amount of added sugars (1/3 of the total carbs). This is because Queal has added some cane sugar. This on its own is ok. Glucose can help people to fuel the start of their days. With some water. One glass of water is great in the mornings. Back to the point, take into account if you consume with milk (or put honey into it -probably delicious). Part of the sugars are likely to be fructose from the cranberries and strawberries.
See further discussion below.
Fats
Queal Instant Oats comes with only 9.9g of fat (14% of RI), and 1.2g of saturated fats (6% of the recommended intake. Some of you might consume fish oil or some omega-3 supplement with your breakfast. Please keep doing so even when consuming Queal oats.
This fats come from sunflower and linseed oils.Both are good sources of fats. No complaints here.
Protein
Interestingly, Queal was decided to make this product available for vegans. You can see this in the protein source choice. Otherwise, they would go for the universal #1 choice whey protein.
In this product they use pea and rice protein. As discussed in the Queal Vegan review, pea protein is an interesting source. Rich in essential amino acids (EAA), while only low in methionine. If you are not fully vegan, we would recommend supplementing your diet with some meat, or other non-vegan Queal products. Basically, get your hands in some whey protein. However, if you are on a Queal diet, due to its high protein content, you will probably get enough, either way.
If you struggle to get protein in breakfast, just because you eat some cereal or toast, but no eggs, meat or supplements, Queal Instant Oats will help you. Protein in the morning may help satiating your hunger for longer and allow to skip the mid-morning cravings.
Allergens
The usual suspects appear here: Gluten and Soy. Do not give up, there are products out there, which are gluten free!
First Thoughts
We have not had the chance to try them ourselves, but we have collected some initial thougths from some of the beta tasters (Skymirrh).
He cooked them adding boiling water to get a porridge meal. He found the oats to be very filling, but probably because he was not used to having oatmeal before. A porridge-like meal is always increadibly filling due to its thickness and consistency. Skymirrh found the flavour bland (which was one of our fears) and barely tasted the red berries. We think this might be due to the fact that are not fresh. Just like in the berry cereals, these lose the flavour.
Adding some milk (or almond milk) usually gives a better flavour, even to the plain porridge. We think you could even add more blueberries or banana chops to improve the taste. Hopefully, we will get more info to follow up on this update.
There are few questions still unaswered flotating the minds of the consumers. When will be the product released? I did not get the beta product, when I will be able to buy it? How much will it cost? How is Queal Instant Oats better than regular oats?
Here are some brief answers:
1- When will be the product released?
There is still no set date. It will all depend on the feedback they receive from the beta testers. If all is good, it could be released by December or early Q1 2019 (just a wild guess). However, if there are some complications or the testers ask for improvements, the launch could be delayed to late Q1 or Q2 of 2019.
2- When will you be able to get your hands in the product?
You cannot currently buy Queal instant oats, but you can join the waiting list (pre-order) here. We are already in the list, come and join us.
3- What will be the price?
And here goes the wildest of the guesses. About €0.7/serving. We do this estimate taking into account the price of oats and similar meal replacements in the market (Huel). It will be somehow unique, but we do not believe it should cost more than the Queal Steady products, which provide double the calories.
4- Queal Instant Oats vs normal oatmeal.
Perhaps, some of you might be wondering why would someone pay premium for oats. At the end of the day, a normal oatmeal serving can cost you anywhere from €0.1 to €0.25. It is a great budget breakfast.
However, normal oats are 66% carbohydrates, 17% protein, 7% fat and 11% fiber. Plus, they are not very rich in micronutrients.
On the other hand, Queal Instant Oats are balanced around the nutritional values that a person requires a day. Thus, they are enriched with the appropriate amount of micronutrients (via vitamin & mineral mix), extra protein (pea and rice) and some sugar for flavour and energy. This is the key difference.
Hence, the Queal Oats are more like a complete food. In theory, you should be able to survive solely of them.
Queal Instant Oats vs Normal Oats. Nutritional comparison

| | | |
| --- | --- | --- |
| | Queal Oats | Oatmeal |
| Kcal/100g | 315 | 389 |
| Carbs(g) | 30.5 | 66.3 |
| Sugars(g) | 11.2 | 0.5 |
| Protein(g) | 24.1 | 16.9 |
| Total Fats(g) | 9.9 | 6.9 |
| Saturated(g) | 1.2 | 1.2 |
| Fiber(g) | 4.6 | 10.6 |
| Nutrient Balance | Yes | No |
As it can be observed on the table above, Queal Oats are less calorie rich than normal oats. Most likely due to the fact that there is half the amount of carbohydrates. Another interesting fat that can be observed is that 1/3rd of the carbs are sugar. This do not originate from the oats (as mentioned above), since normal oatmeal has negligible sugar quantities. Thus, oatmeal might have better complex carbohydrates in this regard.
What is better then? We recommend to go for the Queal Instant Oats, because of the higher protein content and the added minerals and vitamins. We feel is more complete than normal oats. Do not get us wrong, an oatmeal is a great way to start the day.
Update
The beta testers have tried them and given feedback in the product. Most of the complaints were focused on the flavour and the suggested serving method.
Regarding the flavour, most testers were looking for a more intense berry flavour, something that would set apart Queal Instant Oats from normal oatmeal. I am a bit undecided about this, since I do like my oatmeal. However, it is a dish that you need to get used to.
The second issue was the amount of water recommended was found to be too little, and ended up making the oatmeal into a very thick porridge. If you have consumed oats before, you will know that each one has their own method to cook them. I put 100g with 100ml of water and 50ml to then microwave. Others like to sink them in cold milk and eat. I feel it will be the same with Queal's instant oats.
The Price
Apparently, most beta users stated they would be happy to pay €2-3 per 315kcal serving. I really hope this will not be the case, since that is increadibly expensive in my opinion. Why?
Normal oatmeal 100g will cost you €0.1-0.2 (368kcal).
Other products aiming for a "chewable" breakfast (like Huel Granola) are cheaper.
Normal Queal Standard is a lot cheaper than that (€1.33/400kcal). Yes, it is not chewable, but the price difference is pretty big.
But this price is not definitive, and Queal has not made a statement about it.
---
Other Alternatives NOW
Well, bad news is that we will all have to wait to get our hands on this delicious breakfast. What to do, what to do meanwhile. There are multiple options. One, if you love Queal as much as we do, you can still enjoy one of their shakes: Queal Standard, Queal Athletic, Queal Agile or Vegan. They are all delicious. If you are more of a morning granola/oats kind of person, Huel does offer their own breakfast granola. Otherwise, check other meal replacements designed for breakfast. Fair warning, most of them contain caffeine.