About Us
LatestFuels is a media website born from our struggle to find clear, impartial information on the latest nutritional trends and products. We focus primarily on the meal replacement market, products and brands, but will also aim to de-mystify the latest must-have products marketing themselves as nutritional.
Founded by two nutrition enthusiasts, our busy schedules meant that we struggled to find the time to make, store and consume healthy meals; let alone begin to research alternatives. LatestFuels now aims to fill the gap in the lack of information available online and share our experience as we continue to personally test and review the products available.
Having integrated complete foods into our own diets, we strongly believe that complete foods offer a sustainable and healthy alternative to fast food and the current quick meal options. Their simplicity, nutritional balance and practicality completely outshine the current convenience food market. Most of them also offer less waste and are more environmentally sustainable!
We believe in healthier, more balanced and more convenient eating habits, as such, we are here to introduce new people to better food choices and offer informed options to the more advanced users, supporting the complete food alternatives.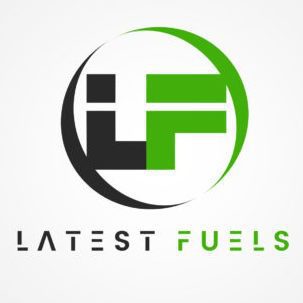 Enaut Irazabalbeitia – Founder and Main Editor of Latestfuels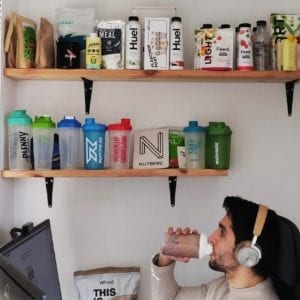 Enaut Irazabalbeitia – LinkedIn
BSc in Biochemistry at the University of Bath (2010-2015)
Over 6 years consuming and reviewing meal replacement shakes, and other nutritional products
Avid sports enthusiast throughout my whole life
I am the figure behind LatestFuels. An idiot who ran from home at 17 to get a degree in BSc in Biochemistry at the University of Bath. Migrated from the beautiful coastal city of San Sebastian (put it on your bucket list if it is not there yet), to another astonishing little English town called Bath (another must for any traveler, seriously).
My Obsession with Nutrition
During my struggles at University (the good old days), I went through many diets and workout routines in order to achieve perfection. Oh, yes I used to be an avid perfectionist. My total control over what I ate made me research a lot about nutrition and 'slightly' obsessed with food. Obsessed being the right word; about the type of food, the calories, the amount of fats… Not in a good way.
I did not encounter meal replacements at that time, though. Looking back, I wish I did. It would have helped me with my calorie counting (seriously, use them as guidelines, not laws). And saving some money. Student budget can be short.
At that time, I was consuming all the nutrition books at the Library and even part-taking in health-related experiments at the University of Bath.
Learning how the body works and how to achieve my perfect self was my ultimate goal.
How I Found Out about Meal Replacement Shakes & Why I Started Latestfuels
However, I owe starting this website to two of my best friends.
First, there's Ben. He told me about Huel (in 2014 when the UK brand was just starting). He told me about the concept of meal replacement shakes and how useful they were to him.
I said, "I love food too much. I can't imagine myself just drinking". The curiosity spark was ignited, though. I tried a bit of it. "Not as bad as I thought".
Got interested, did some research and I found Queal – another meal replacement brand. I placed my first order, tried it, and then the journey began.
After that I started using meal replacement shakes during busy periods of my life, or when I traveled (great way to ensure good nutrition), and or as my pre-workout meal.
However, I struggled to find varied information and thorough reviews. I wanted to try more, learn more about the different brands and the differences. However, I did not know where to look.
That's where my second friend comes in. Chris made a simple suggestion:
"So why don't you use your knowledge in nutrition to test the products and write about them?"
Obvious, in hindsight.
And here we are. I created LatestFuels to satisfy my own curiosity and help other fellas in the same spot. So, welcome to LatestFuels. I hope you learn something from your stay here.
Latestfuels Mission
I've always been a big believer in factual information and making informed choices. As such, I've modeled Latestfuels as a trusted, factual, science-backed source of reviews for nutritional supplements such as meal replacement shakes, protein powders, green powders, nootropics etc.
At Latestfuels, you will always find objective reviews for products that we've tested and checked with the latest scientific research.
I believe that you should be able to make your own choices after the facts are shown to you.
Therefore, we aim to provide with objective reviews for products that we've tested and checked with the latest scientific research so that you can make informed choices about your health and which products you should buy.
Objective reviews
Provide as much information as possible
Scienced-backed and factual
Let the reader make the right choice for him based on the info provided
Always tested by us before
Learn how we test the products.
Authors – Who Is Behind Latestfuels?
Besides Enaut, there are other trusted members who write for Latestfuels. That said, every piece is written by us and no one else.
Johnny Booth – Main Writer and US Editor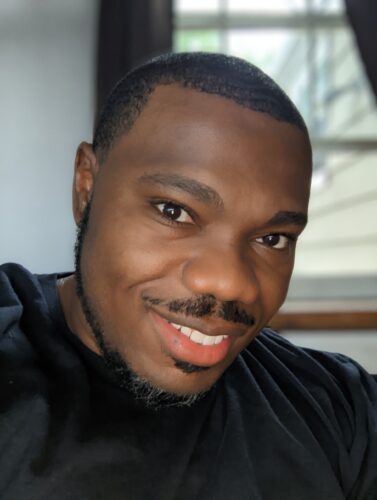 Johnny Booth, our US expert
Over 5 years of consuming meal replacement shakes
2+years writing for Latestfuels
Has tried over 125 products, shakes, etc
Lost nearly 100 pounds through exercise and meal replacement shakes
Here's Johnny, the US Editor and main writer of reviews at Latestfuels.
He started with Soylent and has consumed meal replacements since 2017. He initially joined Latestfuels as our US-based tester and writer for meal shakes only, but has since expanded his expertise. During his years at Latestfuels he's had to try meal replacement shakes, protein shakes, cookies, bars, nootropic gummies and more.
Jean Port – Our German Expert
Jean is the latest addition to Latestfuels. He started working for us in 2023, but he had ample experience in the nutrition space beforehand.
He loves martial arts, going to the gym and being active. There's no one that can stop him from working out and giving his best in everything he does.
Amanda Herlocker – Our Nutrition Expert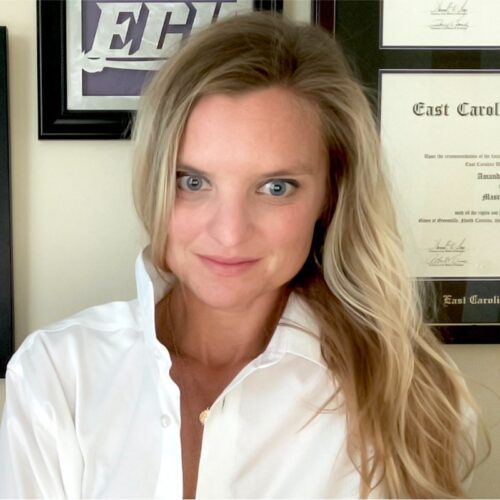 Meet Amanda – LinkdeIn
RD with a Master's in Nutrition Science from East Carolina University
Experienced Medical Weight Loss Program developer and Clinical Weight Loss Trainer
She's a veteran in the nutrition field with over 11 years helping people achieve their dietary goals. Amanda specialises in weight loss, but she's also an incredible cook and has some fantastic recipes to share.
We love her passion for all things nutrition-related and how accurately she can explain complex nutritional topics.