Ka'chava vs Shakeology | There's Only One Clear Winner
Ka'chava and Shakeology are two of the most well-known meal replacement brands in the US. When it comes to natural, real food-based meal shakes, there are very few as popular as these two. However, if we compare Ka'chava vs Shakeology, which one is the best shake? What's the best bang for the buck?
In this Shakeology vs Ka'chava comparison, we will carefully analyze both meal replacement shakes. We will look at areas like nutrition, flavors, taste, customer service, and price to definitely decide which one you should buy.
At the end of the day, both Ka'chava and Shakeology are premium meal replacement shake and certainly are not the cheapest options. Thus, making sure that you are spending your money wisely is extremely important.
Therefore, let's dive into this Kachava vs Shakeology shakes comparison. Which shake should you buy?
Short in time? Here are the main takeaways of this Shakeology vs Ka'chava comparison:
Both offer natural meal replacement shakes with superfoods
Ka'chava is the clear winner in all areas: nutrition, taste, value for money, customer service
Shakeology offers whey-based shakes, which Ka'chava does not
Ka'chava also offers bars
Ka'chava shakes are healthier than Shakeology's
In Latestfuels, we love Ka'chava, but we think LYFEfuel Daily Essentials is better value for money and it's our top meal replacement shake.
Quick Links
Ka'chava Vs Shakeology Overview
| | Shakeology | Ka'chava |
| --- | --- | --- |
| | Read Review | Read Review |
| | | |
| Nutrition | 75% | 98% |
| Taste | 85% | 92% |
| Texture | 80% | 92% |
| Satiety | 90% | 90% |
| Price | 60% | 82% |
| Flavors | 7 Flavors | 5 Flavors (Vanilla, Chocolate, Chai, Coconut Acai, Matcha) |
| Customer Service | 30% | 90% |
| Overall | 70% | 91% |
| | TRY NOW | TRY NOW |
Highlights and rankings for the main criteria points for this Shakeology vs Ka'chava comparison.
The number above does not lie. It's as simple as that.
Even though, both are considered to be among the best meal replacement shakes, they are not in our expert opinion.
Shakeology simply doesn't make the cut, as we highlighted in our review. The main issue with Shakeology shakes is the chalky texture, the lackluster taste, the missing key nutrients like omega-3, and the fact that the purchasing experience is not great. Their site is terrible to navigate, and their customer service is non-existent.
On the opposite side, Ka'chava is not only one of the best vegan meal replacement shakes, but also one of the healthiest, and tastiest we have tried. And we've tried hundreds of different meal replacement shakes. Ka'chava is nutritionally well-rounded, has a nice website, and has very friendly customer service.
Usually, we are not as cutthroat, and we like to let the users see the facts (as you will see below) and decide. But in this case, it genuinely feels like an NBA team is playing against college students.
Nevertheless, let's discover all the facts in this Ka'chava vs Shakeology comparison.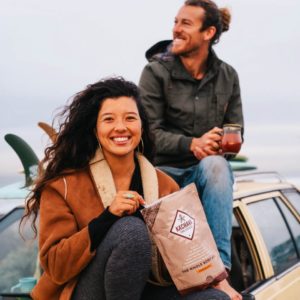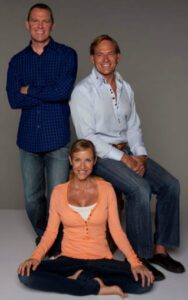 ---
Short Introductions
Ka'chava

Founded in 2014, the aim of Ka'Chava is to combine the world's best superfoods, into one single meal. Also vegan, and free from lactose, soy, and GMOs, Ka'Chava is a meal that is incredibly nutrient-dense and clean.
Ka'Chava is a top meal replacement in the US. It's a vegan meal replacement that manages to stand out from the rest. With an emphasis on its combination of 70 superfoods, Ka'Chava has earned thousands of positive reviews, from a loyal and vocal user base. Word is quickly spreading about how amazing it is, making it a force to be reckoned with.
Shakeology

Behind Shakeology, there's the Beachbody Company, founded in 1998.
Their mission is to help people achieve their goals and help them live in a healthy fulfilling way.
Besides Shakeology, Team Beachbody also has dozens of weight loss, weight gain, and diet programs, as well as a team of coaches.
Meet the Experts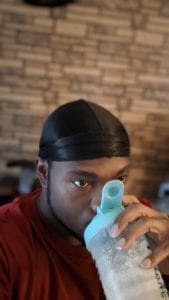 This article was written in collaboration with Johnny, our in-house Ka'chava expert and US editor. He is a big advocate of natural shakes and the power of real food nutrition.
Johnny also believes in the convenience of meal replacement, and consumes at least 1 shake a day.
His favorite shake? Ka'chava and LYFEfuel.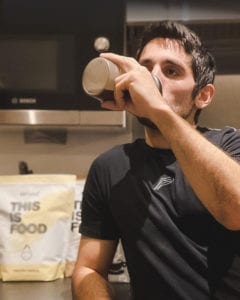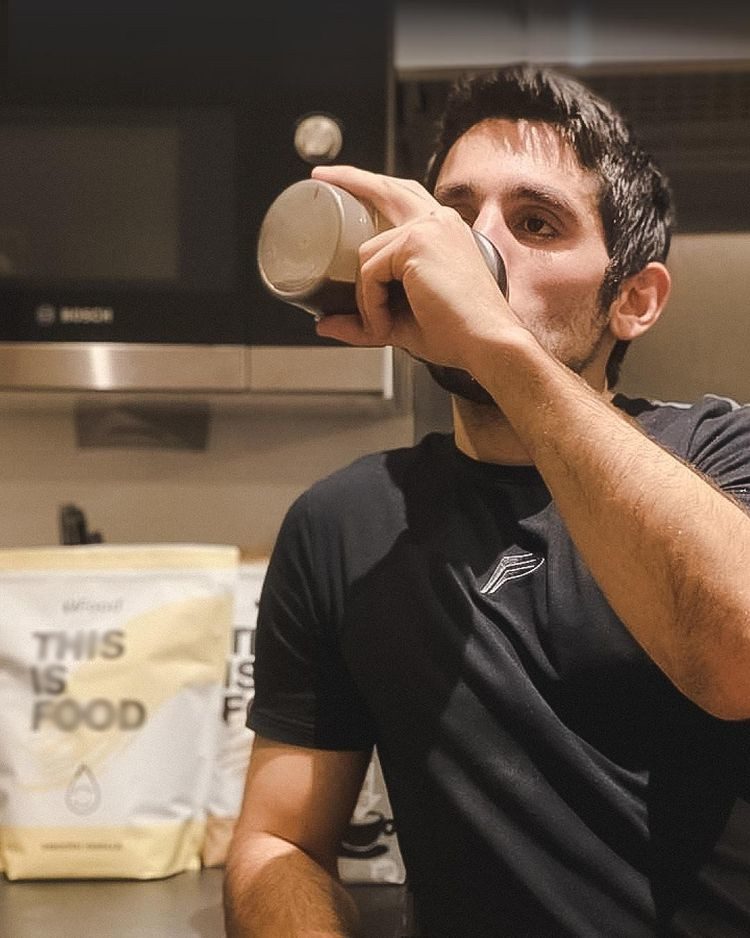 Hey, it's me!
I'm the founder of Latestfuels, Enaut. I studied BSc in Biochemistry at the University of Bath, and that's where I discovered my love for nutrition and health.
Top academic performance can only be achieved with a clean diet and proper exercise. That's where I found meal replacement shakes, and I've been using them since!
---
Ka'chava vs Shakeology Overview
From the outside, both companies seem to offer very similar meal replacement shakes: a real food based shake, without artificial ingredients or sweeteners, packed with nutrients, antioxidants, probiotics and digestive enzymes.
However, underneath there are clear differences between the two. For instance, Ka'chava only offers dairy-free meal replacement shakes, whereas Shakeology has both whey-based and plant-based options.
Ka'chava
Shakeology
From
USA
USA
Ships To
USA
USA
# of products
1
2
Powder
✅ 
✅ 
Ready-to-drink
❌ 
❌
Bar
✅ 
❌ 
Other
❌ 
❌
Nutrition
Vegan
✅ 
✅ 
Non-GMO
✅ 
✅ 
Organic
Mostly
Mostly
Soy-Free
✅ 
✅ 
Gluten-Free
✅
✅ 
No Artificial Sweeteners
✅
✅ 
It's worth noting that Shakeology does not include all essential micronutrients (vitamins & minerals), while Ka'chava shakes are nutritionally complete.
---
Product Overview
When comparing both meal replacement powders, the price plays an important role in the final decision.
| | Shakeology | Ka'chava |
| --- | --- | --- |
| | Read Review | Read Review |
| | | |
| Servings per bag | 24 | 15 |
| Price ($)/serving | $5.42 | $4.66 |
| Price ($)/100kcal | $3.39 | $1.94 |
| Price ($) with subscription | $4.33 | $3.99 |
| Minimum order | 2 bag ($130) | 1 bag ($70) |
| Flavours | 7 Flavors | 5 Flavors |
| Features | Whey and Plant-based | All essential nutrients |
| | Go To Product | Go To Product |
Note: Shakeology used to have a sample package option that allowed you to try single servings of different flavors.
As previously mentioned, Ka'chava also offers a meal replacement bar: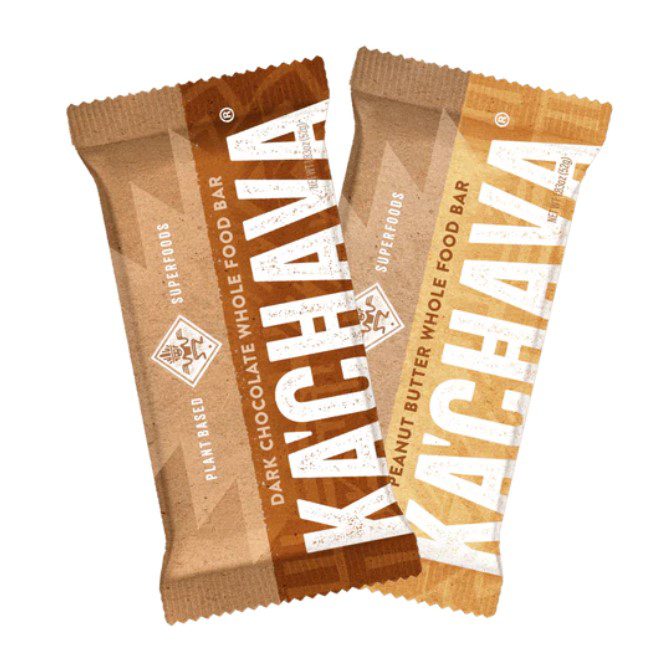 Ka'Chava Bar
2 Flavors (Chocolate, Peanut Butter)
Macros (C/P/F) – 6/11/13
4 Micronutrients
200 KCalories
12 Bars per Box
$3.33 per bar
Minimum Order – 1
Allergens – Tree Nuts (In all bars)
Vegan, Dairy free, Gluten free, Soy free, No Preservatives, No added sugar
Looking for a cheaper Ka'chava alternative? Look at LYFEfuel Daily Essentials and Rootana.
---
Nutrition: Shakeology vs Kachava, What's the Healthiest Shake?
Is Ka'chava good for you? Yes, for sure it's one of the healthiest meals you can have.
Is Shakeology good for you? It's ok, better than having cereal, but worse than Ka'chava shakes.
Nutritionally, both are really promising. Both are gluten-free meal replacement shakes, without soy, without any artificial additives, and with tons of extra nutrients (digestive enzymes, antioxidants, probiotics…).
In the table below, you can compare Ka'chava to Shakeology from a nutritional standpoint.
Ka'Chava
Shakeology
Micronutrients
26
20
# of Micros 25% or more
24
16
Energy (Kcal) per serving
240kcal
160kcal
Protein (g) per serving
25g
17g
Carbs (g) per serving
24g
15g
Sugars (g) per serving
6g
6g
Added Sugars (g) per serving
5g
5g
Fiber (g)
6g
7g
Fats (g)
7g
2g
Saturated Fats (g)
4.5g
0.5g
Sweetener
Lo Han Fruit
Extract
Lo Han Fruit Extract
Gluten
N
N
Probiotics
Y
Y
Digestive Enzymes
Y
Y
Superfood Blend
Y
Y
Adaptogens
Y
Y
The biggest difference is in the micronutrient content.
Nutrition, What's Healthier Ka chava or Shakeology?
Ka'chava offers you more nutritionally. Particularly when it comes to vitamins and minerals.
Shakeology shakes fall really short in iron, potassium and calcium. They add some omega-3, but not enough. Shakeology shakes have 250mg of ALA which gets poorly converted (4%) to the actual omega-3 fatty acids that our body uses.
On the positive, they are both much healthier than your average meal replacement shake or breakfast option. They are packed with protein, fibers, probiotics and nutrients from real food ingredients.
Superfood Blend
One term both brands love is superfood.
They both claim to use a superfood blend to deliver you the nutrients your body needs. But what does exactly mean?
Superfoods are nutrient-rich foods that also contain antioxidants, flavonoids, anti-inflammatory agents and other phytonutrients. Examples of superfoods include berries, spinach, kale, spirulina. These offer very few calories, but are packed with nutrients your body uses for vital mechanisms (brain signaling, catalytic functions, immune system response, etc.)
On this end, Ka'chava has 80+ superfoods in its ingredient list, a few more than Shakeology.
Taste Test
Without a doubt how a meal replacement shake tastes is important. You will have it regularly, therefore you need to like it.
We might have spoiled the fact that Ka'chava is one of the best-tasting meal replacement shakes (particularly Chai), but what about Shakeology?
Ka'Chava
| | | |
| --- | --- | --- |
| Flavor | Taste Rating | Thoughts |
| Vanilla | 3 | Standard fare. Nothing special. |
| Chocolate | 4 | Above average. Liked it better than many chocolates. |
| Chai | 5 | Awesome! Rich cinnamon/spice flavor. Very enjoyable. |
| Coconut Acai | 4 | Tropical punch flavor. Very easy to drink |
| Matcha | 4 | Acquired taste, unique flavor. Great change of pace. |
Rated on a scale of 1 to 5.
Overall, a really solid line up. However, as pointed out in the Ka'chava recipes article, Ka'chava is best when properly blended.
Either that or wait a few minutes (15) after prepping the shake to smoothen the texture.
Shakeology
Regarding the taste of Shakeology tastes, it's worth noting that the vegan and whey versions will taste different.
When we did our Shakeology taste test, we were quite disappointed as we were expecting more from these premium shakes.
Flavor
Taste Rating
Thoughts
Vanilla
2
Not as good as plant vanilla. Plant based is a better choice.
Chocolate
3
Better than its plant version, but still falls short.
Chai Latte
2
Too sweet for me. Strong coffee flavor. Not my jam.
Strawberry
3
Decent. Not as good as tropical strawberry, but the best whey flavor.
Plant-Based
Vanilla
4
Pretty good, like ice cream. Best of all of the flavors.
Chocolate
2
Not good. Let this one pass.
Chai Latte
2
Neither this or whey are very good.
Tropical
Strawberry
4
Surprisingly good. An easy second best overall.
Rated on a scale of 1 to 5.
Overall, both plant-based and whey-based Shakeology shakes were extremely disappointing.
Glad this is over, it became a real chore in the end. While none of the Shakeology drinks were flat-out gross, most of them were a C- if graded.

Johnny
Availability, Buying Experience
Lately, we have been focused more and more on the buying experience and customer experience that brands offer.
Even though the new wave of complete foods (Huel, LYFEfuel, Soylent) have been able to deliver a great buying experience; some of the older brands (Herbalife and Shakeology) have not been able to keep up.
Most meal replacement brands like Ka'chava offer the ability to buy directly from the manufacturer, thus making it cheaper by avoiding any 3rd parties. You can subscribe and get your meals delivered on a regular basis (e.g. 4 weeks) without having to do anything, and you even get a discount for loyalty.
What's more, brands often offer money-back guarantees.
Sadly, that's not the case for Shakeology and Team Beachbody. For some reason, you get "special discounts" when you buy through their coaches (3rd party resellers). Their site is very unclear and finding out what their offering is can be a chore.
Seriously, it makes buying from Shakeology hard.
Other Alternatives
We have detailed articles for alternatives to both, Ka'chava and Shakeology:
That said, here are 2 meal replacement shakes that are excellent substitutes for both:
Rootana – #1 Best Value Meal Shake
This is one of our latest discoveries, and an actual gem. It gives you 97% of the nutritional value for half the price. You will get excellent vegan meal shakes, with no artificial sweeteners, and a clean taste.
Johnny is obsessed with Dark Chocolate.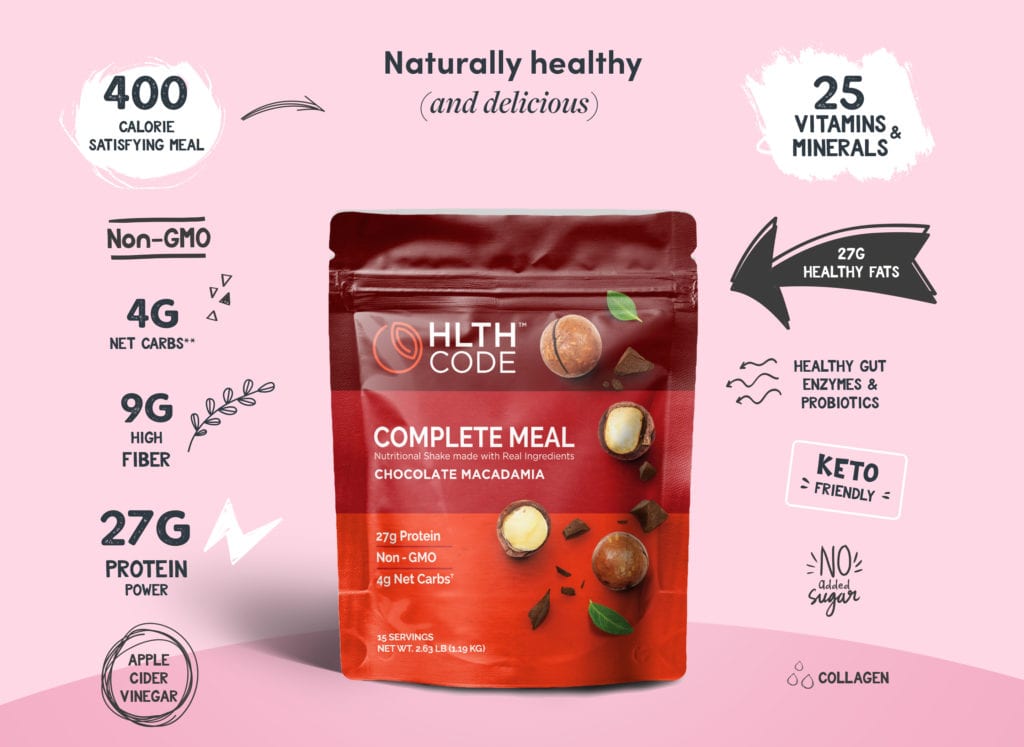 HLTH – #2 Best Low-Carb Alternative
A long time favorite of ours. These low-carb meal replacement shakes only have 4g of net carbs (400kcal), while providing you with 27g of protein. Designed by Dr. Ben Bikman, they are optimized to help you absorb nutrients and burn fat.
Try Chocolate Macadamia first.
Kachava vs Shakeology vs Herbalife
We are going to be brief here. Herbalife shakes are some of the worst meal replacement shakes you can buy.
They have no real website, you need to buy from 3rd party resellers, which makes the price fluctuate, and nutritionally they are filled with low-quality ingredients.
Skip it.
FAQ
What is best for weight loss, Ka'chava or Shakeology?
Ka'chava is a better shake for weight loss. It's more filling, has more nutrients, and you enjoy drinking it.


Is Shakeology or Ka'chava better for women?
Ka'chava has been designed for both men and women. That said, the low calorie content, the extra nutrients, and the taste profile is more suited to women than Shakeology.


What are the return policies?
Ka'chava has an incredible "Love It Guarantee" which enables you to get a full refund once per flavor.

In Shakeology, you can return your order within 30 days and get a refund.

---
Conclusion – Shakeology vs Ka'Chava
Which one is the best meal replacement shake Shakeology or Ka'chava?
Well, we hope that the have shown with facts that Ka'chava is better than Shakeology.
If you have some doubts still, here are 5 reasons why Ka'chava wins this comparison:
Ka'chava shakes are healthier: they have more nutrients and better ingredients
Shakeology is significantly more expensive
Ka'chava shakes are tasty, while Shakeology shakes are rather chalky and disappointing
Buying from the Shakeology website can be a nightmare
Ka'chava is better for long term consumption
Truly, both are better options than having cereals, donuts, or even toast for breakfast. These two are contenders for the healthiest meal replacement shakes.
However, when we truly put them to test in this Ka'chava vs Shakeology comparison, only one stands the test.
That said, it is true that both options are quite expensive, at over $3/serving. As such, if this is out of your budget we would recommend looking at LYFEfuel Daily Essentials, our favorite meal shake.
For a more affordable shake, Rootana can be a good option too.
Try the Winner of this Comparison