Atkins Shakes Review | There Are Better Options Out There
Happy fall everyone! Today, we have the Atkin Shakes review.
Designed primarily as a weight management product, the Atkins line is another easily accessible product that can be purchased from many local grocers, drugstores or department stores. 
Atkins Shakes are a part of a product line that also includes frozen meals, protein bars, and even snacks and treats, all within the low-carb space and provide an easy entry for those looking to be healthier quickly, and on a budget.
Our focus in this review will be Atkins Shakes & Atkins Meal Bars. Atkins Shakes comes packed with 15g of protein, 7g of carbs, and 5g of fiber, which equates to 2g of net carbs. Also present are 20 vitamins and minerals, ranging from 2% to 60%, all at 325ml per serving.
Atkins Meal Bars are designed to maintain your low-carb diet, while satiating your sweet tooth. They contain 13-17g of protein and 1-3g of net carbs. Some contain all the same vitamins as their shakes, while others do not, so be sure to check those labels.
So are Atkins Shakes any good? Will the Meal Bars hit the spot? Let's find out! Let's go!
Spoilers: Atkins products are bang average at best, and mostly pretty unhealthy. Personally, I would stay away from them. If you are looking for a keto product, I would suggest to check out our best keto shakes (picked after testing over 50 products).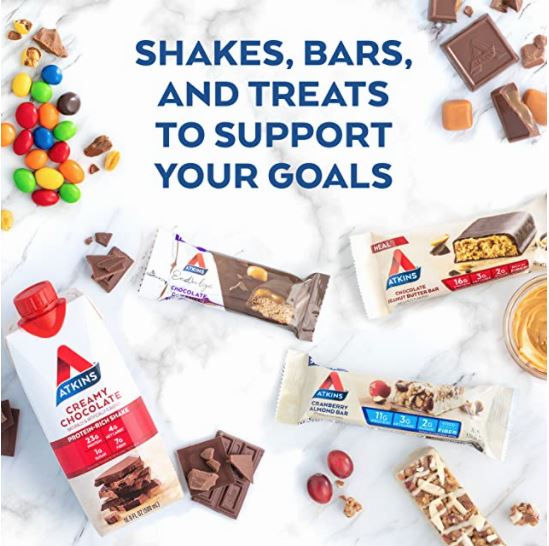 ---
At a Glance
Flavours: Creamy Vanilla, Milk Chocolate Delight, Dark Chocolate Royale, Chocolate Banana, Strawberry, Creamy Caramel
---
Opinion
So the Atkins diet is likely older than many of us. It's been around for about 60 years! It was keto long before the keto diet we know today became en vogue, and was the first low carb diet I was introduced to. My thought is that it must be something to it to have stuck around this long. My mom tried it in the early 2000s and managed to have some success for a while, but it can be tough to maintain as entire lifestyle shifts are required, not just carb counting.
They are often used for weight loss, but often only help with short-term success. For long-term success, I recommend consuming shakes that are healthier, more nutritious and make you feel better. You can check our best diet shakes, if this is what you are looking for.
The meal bars are interesting and have several flavors. However, if you are allergic to a lot, like I am, they may not be on your radar. Most of them have peanuts, or almonds, making them a complete no go for some….myself included. 
My hope is that this being a weight management shake, it will do well in controlling hunger for a while. With the bar, I plan to have this between lunch and dinner, which should provide a good example of what can be expected at that time when many are reaching for snacks.
What I like
1. Inexpensive. Not cheapest, but won't break the bank.
2. Lots of flavors. You won't get bored.
3. Separate caffeinated line. Four iced coffee flavors for your morning boost.
4. Widely available.
5. Warm Weather Shipping. Will ship with cold packs and ensure your order isn't sitting at a shipping hub for too long.
6. Cookies & Creme bar was pretty good.
What I dislike
1. Not good for weight loss.
2. Differentiate between complete bars and protein bars. Some contain all the same micronutrients as the shakes while others don't.
3. Add more low allergen bars. Many contain peanuts or almonds.
4. Larger 500ml hard to find. And 325ml only lasted 1hr for me.
5. Vanilla shake was terrible. How is vanilla the worst!?
6. Milk Chocolate & Dark Chocolate taste largely the same. Not great.
7. Didn't do well in regard to hunger suppression. A big deal in dieting…appetite control.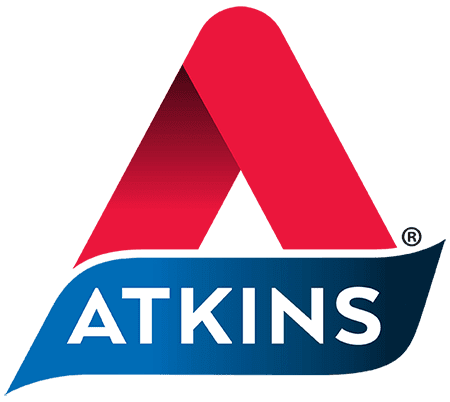 Nutritional Breakdown
This diet will definitely require some commitment. Be sure to review carefully to know what you are ingesting on your journey. It is also likely that Atkin shakes will lack some essential nutrients (omega-3s) and they are not the most nutrient-rich shakes out there.
In fact, Atkins shakes and bars are fairly poor nutritionally. They are packed with cheap, low-quality, and highly processed ingredients; such as, palm oil, dyes, creams, etc.
Atkins Shakes Nutrition Overview
| | |
| --- | --- |
| Kcal/meal | 160 |
| Serving Size (mL) | 325 (11oz) |
| Macros (C/P/F) | 11/38/51 |
| Vegan | No |
| Keto | Yes |
| Features | Nut Free, Gluten Free, Vegetarian |
| Non-GMO | No |
| Organic | No |
| Includes Probiotics | No |
| Artificial Sweeteners | Yes |
| Synthetic Additives | Yes |
| Contains All Micronutrients | No |
| Controversial Ingredients | Carrageenan |
*All flavors have an identical profile
Atkins Bars Nutrition Overview
| | |
| --- | --- |
| Kcal/meal | 180 – 240 |
| Serving Size (mL) | 1 Bar (60g) |
| Macros (C/P/F) | 12/38/50 |
| Vegan | No |
| Keto | Yes |
| Features | Vegetarian |
| Non-GMO | No |
| Organic | No |
| Includes Probiotics | No |
| Artificial Sweeteners | Yes |
| Synthetic Additives | Yes |
| Contains All Micronutrients | No* |
| Allergens | Milk, Soy, Peanuts, Almonds |
*Cookie Dough contains all micronutrients
Protein
Shake
Per 160kcal serving:
Total Protein: 15g, 27% of DV.
Source: Milk protein concentrate & Soy protein concentrate
Milk & soy combine in this product to provide 15g of protein. Remember, the focus of this product is being low carb and low sugar. For higher protein meals look at C360 or Huel.
Bar
Per serving:
Total Protein: 13g, 23% of DV.
Source: Whey protein concentrate & Soy protein isolate
The bars opt for whey & soy for its 13-17g of protein, depending on which you choose. Being rich in fiber is the main objective.
Fats
Shake
Per 240kcal serving:
Total Fats: 9g, 12% of DV.
Saturated Fats: 2.5g, 13% of DV.
Omega-3s (ALA): None.
Milk, sunflower oil, and cream make up the fat content. Not sure this is the best profile and no omega-3 fatty acids.
If keto is the goal, check out our review for Sated or HLTH. Both offer great complete keto shakes. Some of the best in the business.
Bar
Per serving:
Total Fats: 10g, 13% of DV.
Saturated Fats: 7g, 35% of DV.
Omega-3s (ALA): None.
Sunflower oil and palm oil are present in bars to make up the fat content.
Carbs
Shake
Per 160kcal serving:
Total Carbs: 7g, 3% of DV. (2g Net Carbs)
Sugars: 1g.
Of which added: 0, 0% of DV.
Fiber: 5g
This is where the product stretches its legs.
Keeping carbs low is the name of the game here. Prebiotic soluble corn fiber is what does that, and is the foundation of this diet.
The low sugar is also something to take notice of. While only 1g, Atkins does rely on the artificial sweeteners sucralose and acesulfame potassium.
Consequently, Atkins shakes have a low glycemic index and are gluten-free.
Bar
Per serving:
Total Carbs: 31g, 11% of DV. (3g Net Carbs)
Sugars: 1g.
Of which added: 0, 0% of DV. (15g Sugar Alcohol)
Fiber: 13g
That's quite a bit of fiber per serving.
Malitol is the sugar alcohol present here. It has about half the amount of calories per gram of sugar, and is considered a carbohydrate.
Be mindful of its effects on blood sugar.
Micronutrients
There are 20 micronutrients in Atkins Shakes. They range from 10% to 50% of your RDI.
When comparing the best meal replacements, you'll notice that some offer up to 26 vitamins and minerals.
Allergens
All of the shakes and bars contain milk and soy. Many of the bars also contain peanuts or tree nuts.
Be sure to read all labels thoroughly.
Tasting Test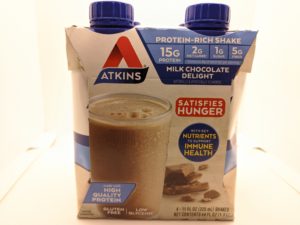 | | |
| --- | --- |
| Best Flavour | Tie – Milk Chocolate/Dark Chocolate |
| Taste | The chocolates were ok, strawberry was forgettable & vanilla should be thrown away! |
| Texture | On the thinner side. |
| Easy to Mix | N/A |
| Satiety | Only 1hr for me. At 160kcal, keep expectations low. |
| Easy to Clean | N/A |
| Afterthoughts | Hardline between the ones that were decent, and the ones that weren't good. |
Early Predictions
We have four flavors of Atkins Shakes, and two flavors of Atkins Meal Bars. The shakes we have today are Creamy Vanilla, Milk Chocolate Delight, Dark Chocolate Royale & Strawberry Shake.
The bars are Cookies & Creme, and Chocolate Chip Cookie Dough. All of the others contain peanuts or tree nuts, so these were the only options as I wanted to try ones with the fewest allergens.
Strawberry
First up, strawberry! Initial thoughts are that it's light pink, an unnecessary addition in my opinion. Not being marketed to children, so we can definitely pass on the artificial dyes. Wish we could get rid of them all products, but I digress. Moving on, it smells very artificial, which gives me an idea of how it'll taste. 
As expected, it has an artificial strawberry taste, combined with mild medicine taste. But surprisingly, the tastes are both mild, which isn't ideal, but not undrinkable. Not too sweet either. The texture was ok, a bit thinner than expected. I could finish all of them, but wouldn't have them again.
Milk Chocolate Delight
Next is milk chocolate. Has a rich smell and darker chocolate color than I expected. It was solid, no real complaints. I've found that vanilla & chocolate flavors of milk-based products always seem to be ok. It is really hard to replicate the texture and body with plant-based ingredients. I'd have this again.
Creamy Vanilla
Third up, vanilla. Soon as I open it I get hit by the super artificial vanilla smell, I know I'm not going to like this one. The first sip became the last sip! Seems much sweeter than the others. The sucralose really hits hard on this one. PASS!
Dark Chocolate Royale
Last, dark chocolate. Honestly, not much different than milk chocolate. If chocolate is your jam, just grab whichever is cheaper.
Chocolate Chip Cookie Dough Bar
The bars are a bit shorter than your average candy bar.
It was denser than I expected, almost like it had been in the fridge, but was only on the counter. Taste-wise, it was super sweet…the kind of sweet that even after swallowing, really sticks around. It did actually taste like cookie dough, so there's that and does contain many if not all of the vitamins and minerals as the shakes do.
But, I didn't care too much for it, honestly. It was just way too sweet to be enjoyable.
Cookies & Creme Bar
This one is the big winner of everything tried. It reminds me of a Twix bar. It has a chocolate cookie center, with a layer of "creme" all covered in chocolate. It was pleasant tasting, reasonably sweet with a nice texture.
A couple of drawbacks, one is that the "creme" was not cream at all. It was kind of thick and very chewy…didn't care for that, but not a deal-breaker. Also, I wish it had the full complement of vitamins and minerals that cookie dough had, this doesn't contain much. I'd consider buying these again.
Taste Summary
The shakes were nothing to ride home about. The chocolates were ok, strawberry was as expected. Vanilla was surprisingly bad.
One thing regarding the bars…..each has over 10g of fiber!
You've been warned!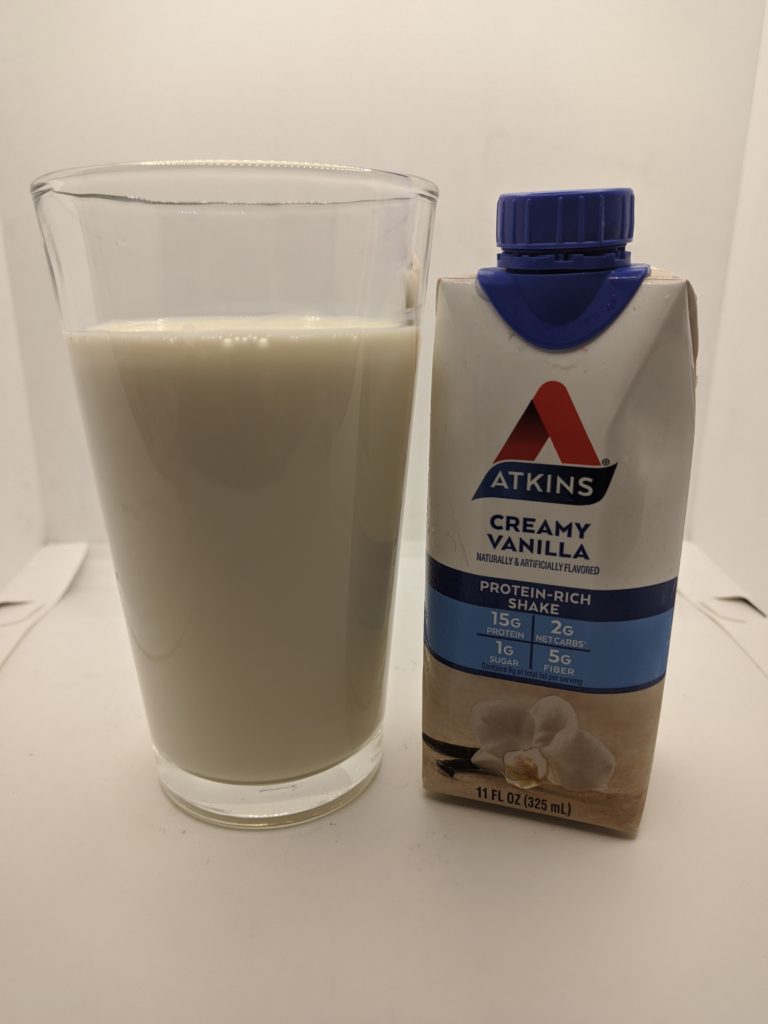 About the Company

Atkins is a brand under the umbrella of Simply Good Foods Inc. Per their webpage, here is their mission:
"At Simply Good Foods, our mission is to empower and educate consumers about how to eat right and snack smarter through our education, advocacy, products, and tools. Our vision is to lead the nutritional snacking movement with trusted brands that offer a rich variety of innovative, convenient, better-for-you snacks and meals that provide optimal nutrition for everyone."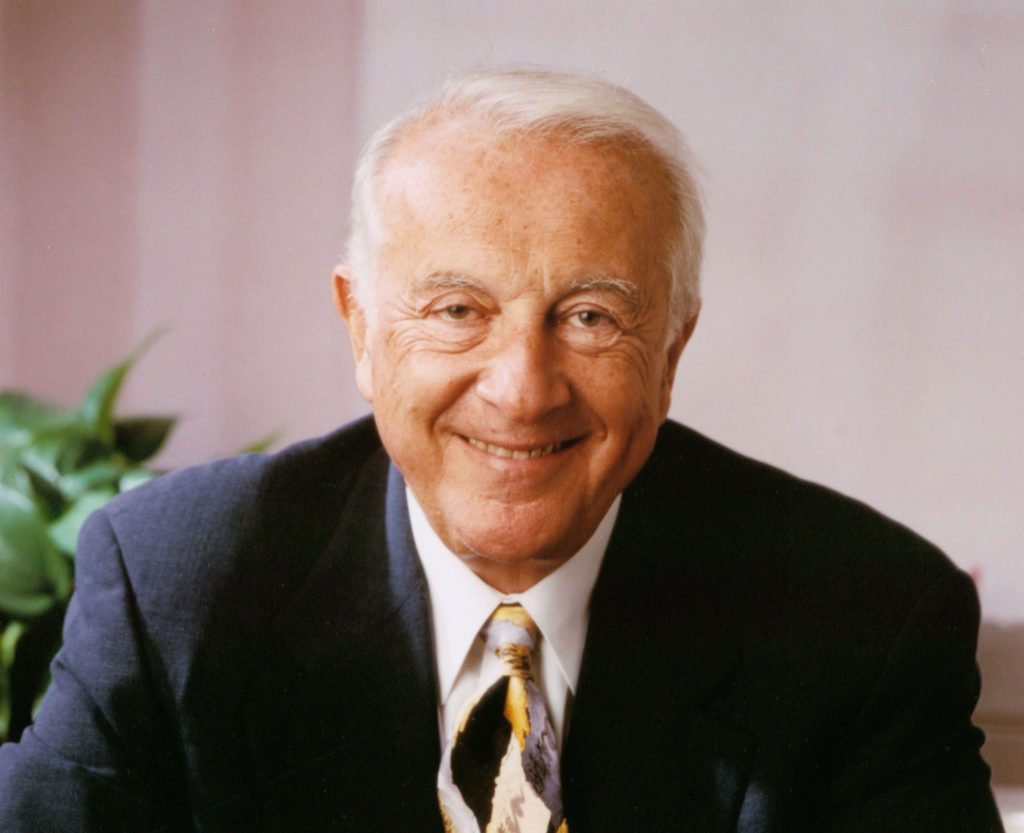 The Atkins story starts with trailblazing cardiologist Dr. Robert Atkins, who challenged the status quo weight-loss methods of his time by proposing a nutritional approach based on eating right, not less. Today, our story continues with a mission: to make eating right a part of everyday life through our advocacy, education, innovation, and products.
Other Offerings
There are many other items in the Atkins line to round out the diet. Atkins is one of the more complete brand offerings in the low carb and weight management space.
Atkins Plus
A duo of Atkins Protein Shakes that come with double the protein and more fiber per serving. These are only available in vanilla and chocolate.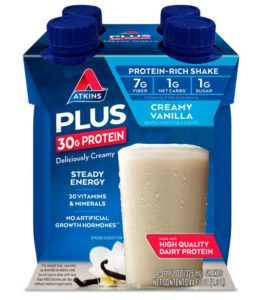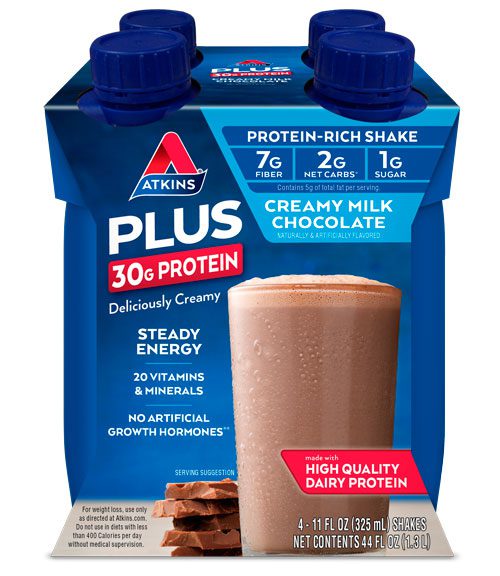 Atkins Frozen Foods
A line of meals for breakfast, lunch, and dinner.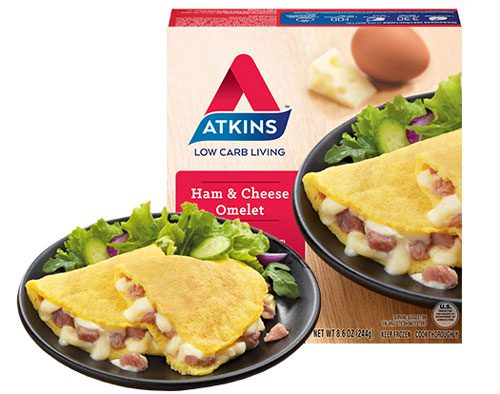 Atkins Treats
Low sugar and low carb treats for snacking between meals.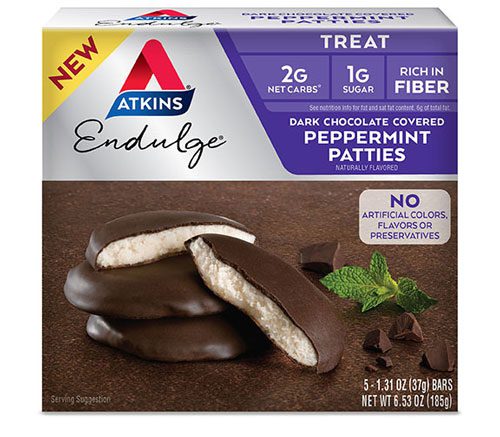 Pricing & Shipping
You can order Atkins Shakes from the Atkins homepage, Amazon or many other online retailers.
If you choose to order from Akins directly, they offer an 8% discount as well as free ground shipping for orders over $50. Free 1-3 day shipping is offered for subscription orders over $99.
Warm Weather Shipping
First time seeing something like this, but Atkins offers Warm Weather Shipping.
When transit routes or destination temperatures are over 74F, orders will be shipped in insulated packaging with cold packs to protect these products from the heat and/or will ship at expedited speeds.
Depending on your location and travel time, they will only ship these orders on Monday, Tuesday, or Wednesday so your order will not be in transit or held at a shipping hub over the weekend. This ensures you receive the freshest product possible.
International shipping is not offered, but you might find Atkins products on Amazon (e.g. UK).
| | | |
| --- | --- | --- |
| Quantity | Total Price (Non-Sub/Sub) | Serving Price (Non-sub/sub) |
| 4 Pack | $7.79/$7.16 | $1.95/$1.79 |
| 8 Pack | $14.59/$13.42 |  $1.82/$1.67 |
| 12 Pack | $22.37/$20.58 | $1.86/$1.71 |
| 48 Pack | $85.99/$79.11 | $1.79/$1.65 |
Pricing in USD
Here are examples of pricing from major retailers. One of which should be local to most in the US. Prices are approximate, and will fluctuate over time. Also, prices can vary based on region.
Be sure to check your local grocery store too. Odds are they carry some version of this product.
| | | | |
| --- | --- | --- | --- |
| Retailer | 4 Pack | 8 Pack | 12 Pack |
| Walmart | $5.98 | $11.48 | $17.28 |
| Target | $6.49 | $12.69 | N/A |
| CVS | $9.49 | N/A | N/A |
| Walgreens | $7.99 | N/A | N/A |
Pricing in USD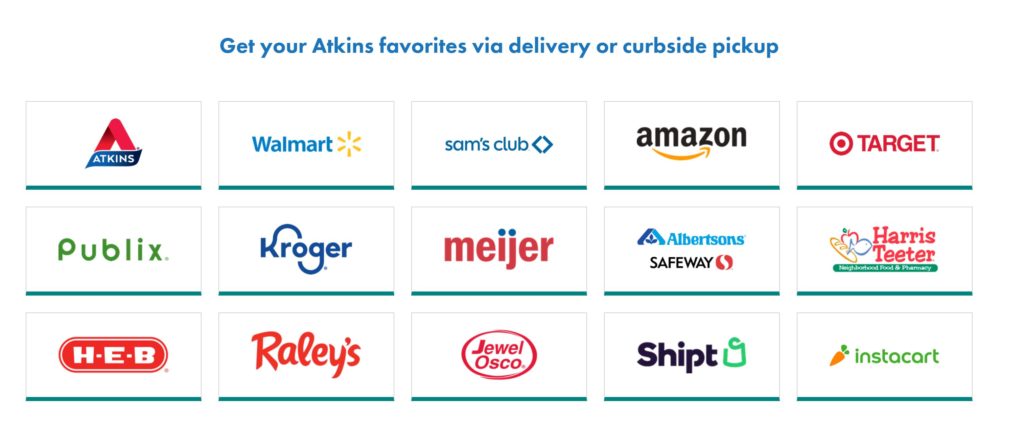 Atkins vs Shakeology
Shakeology is another well-known US meal replacement brand. Unlike Atkins, it mostly focuses on natural meal replacements for weight loss and does not have any keto options.
Consequently, nutritionally it offers a different shake: a plant-based (or whey) meal replacement with antioxidants, digestive enzymes, greens etc. However, this comes at a cost, and Shakeology meal shakes are much more expensive than Atkins. They also aren't readily available in stores.
Furthermore, Shakeology does not offer bars or ready-to-drink meal replacements as Atkins does. Ultimately, it's a more limited offering targeted to weight loss. That said, I don't think Shakeology drinks are worth it, and between the two, Atkins might be the better choice.
Atkins Shakes vs Herbalife Formula 1
When comparing Atkins vs Herbalife, I arrive at a similar conclusion to the above. Herbalife shakes are nutritionally deficient, high in sugars and not very healthy.
On top of that, the customer experience for Herbalife is awful. Unless you find a good Amazon reseller, you will struggle to find the right information on the product or even knowing if you are getting a good deal.
I would choose Atkin's shakes over Herbalife.
Atkins FAQ
Are Atkins Shakes a meal replacement?
It depends. The standard 325ml serving is rather small at 160kcal. They do however offer a 500ml serving that may be better as a meal replacement.


How is Atkins different than keto?
They are largely the same. However, Atkins allows for more carb intake over time, whereas the keto diet maintains the ultra-low-carb approach to maintain ketosis.


Will this help me lose weight?
When combined with exercise and healthy meals, drinking Atkins shakes can help you reach your weight loss goals or maintain your current weight.


Is this suitable for diabetics?
While not formulated specifically for diabetics, it's low on carbs and sugar, so it could have a place in a diabetic diet.


How are Atkins Bars produced?
The bars are made on automated manufacturing lines to reduce the risk of contamination and ensure product consistency.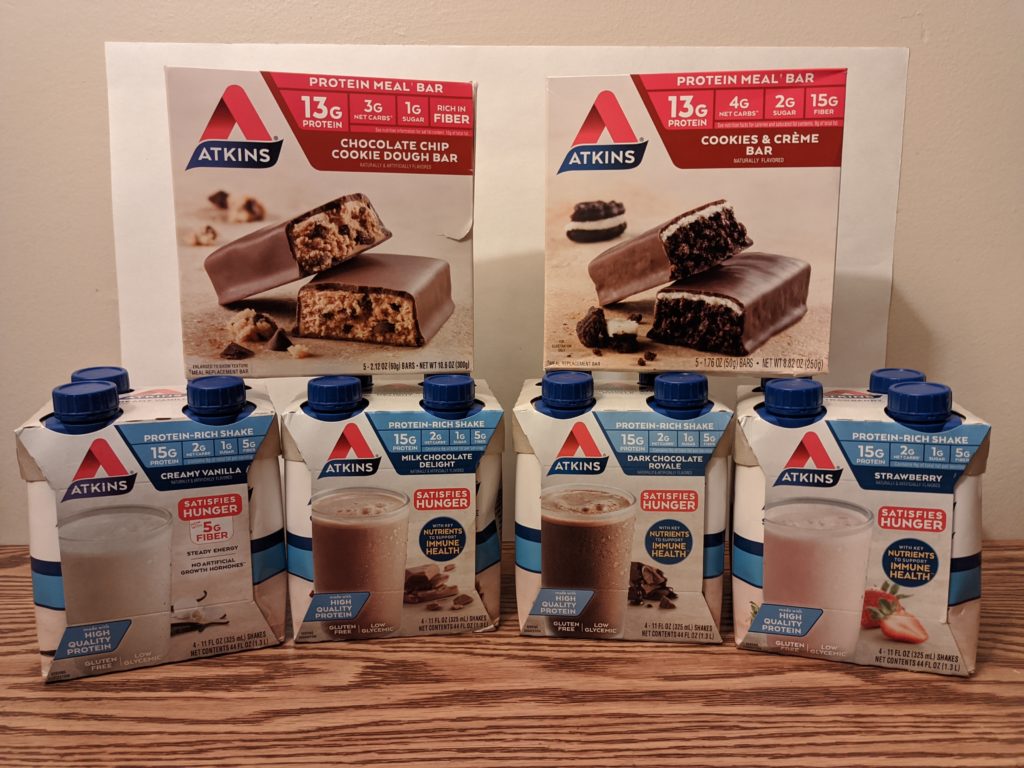 Verdict – Atkins Shakes & Bars Review
Another quick off-the-shelf product in the books. As with the others, it fails to hit the mark for me.
That is not to say that if used as instructed, in conjunction with its other products, it can't do what it claims, which is to provide a path for weight loss. It fails to suppress appetite or offer the nutrients your body needs, in contrast to a shake like Complete, from Impact Knockout.
However, I do think the shakes need an overhaul, and the bars need more low/no allergen options. The shakes contain too many ingredients you would not want and not enough that you would. It is also a high allergen product, containing both milk and soy.
As far as the taste goes, this is the first product I've had in which vanilla was the worst flavor, and almost undrinkable.
Besides, the bars were a mixed bag, one was great, one was gross. But the fact that out of 13 flavors, I could only eat 3 or 4 is an issue worth addressing. They should seek out protein sources that are more widely consumable. Of course, they can still have some flavors with peanuts or tree nuts, but that seems to be lion's share as of now.
Ultimately, if weight loss is your goal, I think there are better options available, even from your local store. I would recommend looking at Diet Meal Extreme or HLTH Complete meal if you are looking for a keto-friendly shake.
Too many shortcomings to recommend.
Atkins Shakes
From $1.95/160
Pros
Tons of flavours to choose from
Multiple products: bars, RTDs, and treats
They offer diet plans for weight loss
Can be easily bought in retail
Low GI
Cons
Nutritionally very weak. Barely covers your basic needs
Fails to keep you full
Most flavours are not great, vanilla being a terrible disappointment
Contains palm oil
There are much much better options out there