Sneak Energy Review Why These Are the Best Gaming Energy Drinks
When it comes to gaming, you need all the help you can get. That's why energy drinks are so popular among gamers – they give you that boost you need to perform at your best. Sneak is one of the best brands in this category, and their gaming drinks are some of the most effective on the market. In Sneak Energy Review, we'll take a closer look at Sneak's products and see why they're such a popular choice among gamers.
When it comes to energy drinks there are 3 areas that I consider extremely important:
Sneak Energy Drink hits all these marks for me. Usually, I am not a huge fan of energy drinks, but Sneak has a great flavor that doesn't make me feel like I'm drinking chemicals. But more of that on the Sneak taste review section!
As for the performance boost, it's definitely there – after drinking Sneak I can feel my energy levels rising and my focus sharpening. I don't become Faker or Shroud, but my skills definitely improve.
Price-wise, Sneak is right there with many other gaming drinks, and it's a great bang for the buck.
So, overall, Sneak Energy Drink is an excellent choice for gamers who are looking for an edge over their opponents. If you're looking for the best gaming energy drink on the market, Sneak is definitely worth checking out!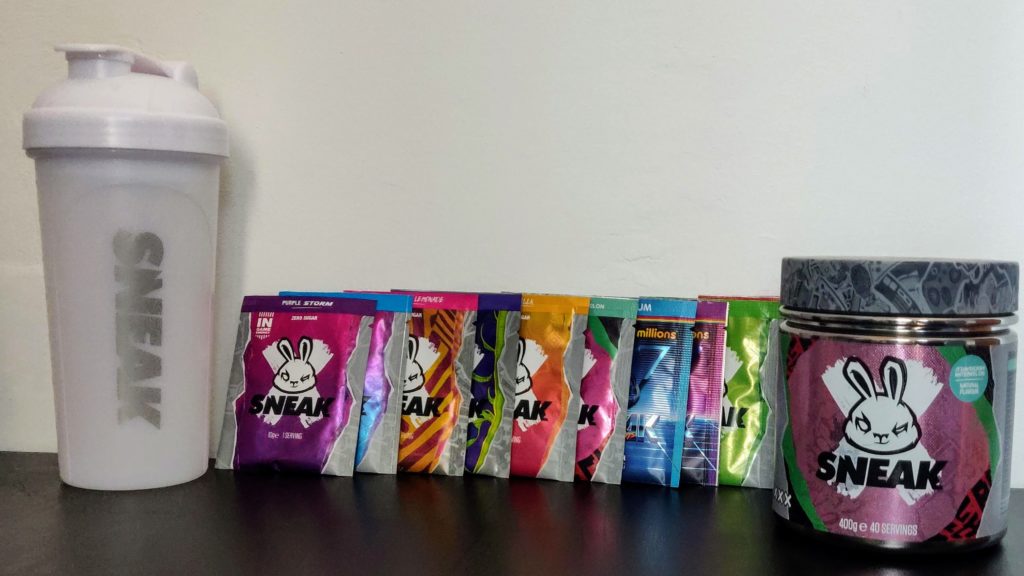 ---
Sneak Energy Review at a Glance
Flavors: Blue Raspberry, Strawberry Millions, Sour Apples, Tropikilla, Strawberry Watermelon, Stealth, Bubblegum Millions, Purple Storm, Cherry Bombs, Origins Option B, Grape Crush, Neon Punch, Blizzard, and Blankberry.
Pros
Affordable
Low calorie
Great tasting
Multiple flavors to choose from
One of the best gaming drinks for boosting your focus while gaming
Ideal for long gaming sessions
Cons
Cans are only available in the UK, and EU
No caffeine-free formula is available
Free-shipping only after $100
---
Sneak Ingredients: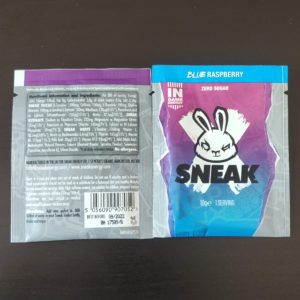 When I look at Sneak Energy drinks I see just the right ingredients and no fillers. You will find no sugar, no unwanted ingredients, and most importantly the quantities of each active ingredient are not hidden under a proprietary blend.
It's also worth noting that Sneak is vegan friendly, low-calorie and healthier than many regular energy drinks (like Monster, Redbull etc.).
Vitamin B complex: 50% DV
Powder: Maltodextrin, Acid (Malic Acid), L-Tyrosine, L-Taurine, Natural Flavouring, Caffeine Anhydrous, L-Theanine, Choline Bitartrate, L-Carnitine L-Tartrate, Trisodium Citrate, Magnesium Citrate, Potassium Chloride, Di Calcium Phosphate, Vitamin C (Ascorbic Acid), Nicotinamide, Pyridoxine HCL, Thiamine HCL, Riboflavin, Calcium D-Pantothenate, Biotin, Folic Acid, Vitamin B12 (Methylcobalamin), Colour (Spirulina Powder), Sweeteners (Sucralose, Acesulfame K), Anti-caking Agent (Silicon Dioxide).
Can:Carbonated Water, Acid (Malic Acid), Taurine (0.28%), Natural Flavouring, Caffeine (0.03%) (Green Coffee Bean Extract), L-Carnitine Tartarate (0.03%), Choline Bitartrate (0.03%), Sweeteners (Sucralose, Acesulfame Potassium), Panax Ginseng Root Extract (0.02%), Vitamins (Niacin, Ascorbic Acid, Pantothenic Acid, B6, B12).
Analysis of Ingredients
When it comes to any energy drink or nootropic mix that's centered around boosting your cognitive performance, there are a few ingredients you want to see. Namely, coffee (or caffeine), a vitamin B complex, some choline, and amino acids L-tyrosine and L-theanine.
Sneak includes 150mg of caffeine, which is more than enough to wake you up, activate your brain, and increase your focus, even if you are an avid coffee drinker. It does so by blocking adenosine receptors in your brain and causing alertness and wakefulness.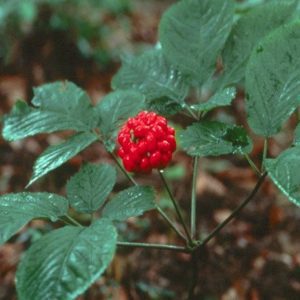 Panax ginseng is also included in Sneak's energy blend. This herb has been used for centuries in traditional Chinese medicine to improve overall health and vitality. Today, ginseng is still revered for its ability to improve energy levels, focus, and concentration.
Taurine is an amino acid that contains sulfur and it's linked to increased performance in exercise. It also plays a role in hydration, protecting your eyes, and other key roles.
On the other hand, B-vitamins (pantothenic acid, thiamin, riboflavin, niacin, folic acid, vit B6, biotin, vit B12) are required for energy transportation to the brain, neurotransmitter synthesis, neural regulation and more. They are quintessential for proper brain functioning.
Sweeteners
Other ingredients not mentioned here include artificial sweeteners like acesulfame potassium and sucralose. Both are safe for human consumption and it's what allows Sneak to be sugar-free.
---
Sneak Energy Drink Taste Review: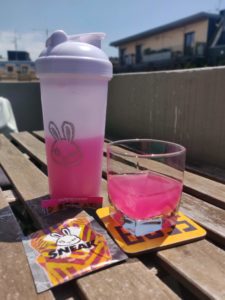 An area most other energy drinks fail is taste. They promise really exciting flavors (Tropical Thunder, Cherry Blast, Ice Blueberry Spark…) and yet deliver an awful sandy texture and lackluster flavors.
I'm happy to say that my experience with Sneak has been great. The drinks are tasty and refreshing.
In fact, they are not overly sweet, they don't have the chemical taste or the bitter aftertaste other brands have, and the different flavors are very good to excellent.
Without a doubt, my favorite has been Blue Raspberry. It tastes amazing. There are many competitors that offer a good Blue Raspberry, but none are as good as Sneak's.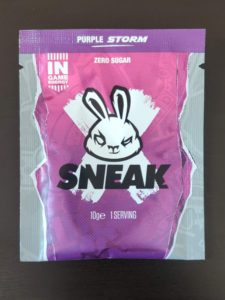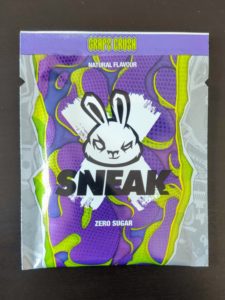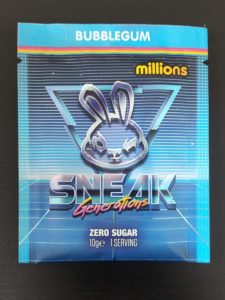 That said, it is not the only one that tastes great. Other flavors I would recommend are:
Cherry Bomb
Neon Punch
Electric Mango
Raspberry Lemonade
Tropkilla
Sour Apple
In all honesty, starting with a starter pack might be the best way to go, since you can try out 9 flavors for just $24! Alternatively, there's also a 6-serving taster pack.
What About the Canned Versions?
Unfortunately, I have not had the chance to try out all the canned versions. I think that flavor-wise are pretty similar, it's just that there's something magical about drinking from a can fresh out of the fridge.
Anyhow, I would not pay extra for the cans, as the powder mixes superbly.
---
Sneak Energy Drink Benefits
The benefits of Sneak Energy Drink are many. Not only does the drink give you a much-needed clean energy boost, but it also contains vitamins and minerals that improve focus, boost your reaction time, and sharpen your senses.
In fact, I sometimes use a sugar-free energy drink like Sneak to help me focus on work or while studying in conjunction with nootropic supplements like Hunter Focus. They really do help at crunch time!
Here's an overview of Sneak Energy's benefits:
Increased focus
Sharper attention span
Increased reaction speed
No "sugar-crash"
No jitters
No Sugar No Worries
Let's start with the benefits of having a sugar-free energy formula. First off, you won't suffer the dreaded sugar crash, and you won't have to stop playing because you are too tired.
Secondly, it's much healthier since it won't spike your blood sugar levels.
And lastly, it's calorie-free so you don't have to worry about packing on the pounds.
More Energy, Increased Focus and Boost Reaction Times
As for the focus and energy benefits, Sneak Energy Drink contains vitamins B12 and B complex, which are essential for a healthy nervous system. For instance, vitamin B12 helps the body to produce energy by converting carbohydrates into glucose which is the primary fuel for the brain.
In addition, Sneak also contains taurine, which is an amino acid that has been shown to improve focus and increase reaction times.
On top of that 150mg of caffeine will help you fight fatigue and increase energy levels. Fun fact, did you know that caffeine is the most researched brain stimulant?
Enjoy the clean energy and sustained release to avoid dropping performance!
No Jitters, Steady Hands
However, if you've ever consumed large quantities of caffeine, you might have suffered "the jitters".
Worry not, Sneak has you covered. The addition of l-theanine, an amino acid found in green tea, will help to reduce the side effects of caffeine while still giving you that much-needed energy boost.
Improved Mood
In addition to increased energy and focus, Sneak Energy Drink also contains ingredients that improve mood. For instance, L-tyrosine is an amino acid that helps the body to produce dopamine, which is a neurotransmitter responsible for feelings of pleasure and happiness.
---
Sneak Energy Drink Side Effects
There are no known side effects of Sneak Energy Drink. However, as with any energy drink, it is important to consume it in moderation.
Too much caffeine can lead to jitters and anxiety, so it's best to stick to the maximum dosage of 400mg of caffeine daily. I would be extra careful if you are younger (21 or less), too, as too much caffeine can have long-term negative effects.
I would also avoid having coffee and Sneak together.
If you are looking to avoid caffeine and still increase your cognitive performance or boost your workouts, I would look at caffeine nootropics or stim-free pre-workouts.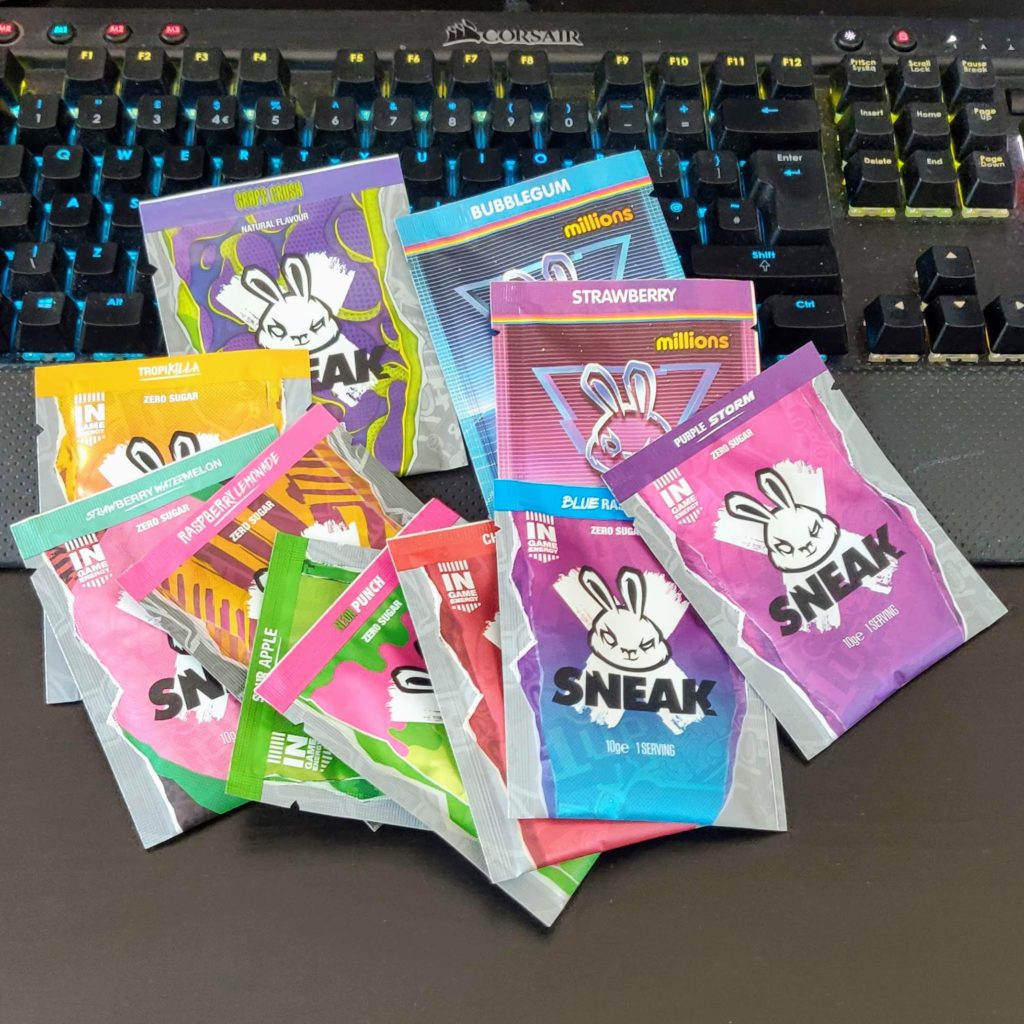 ---
More About Sneak Energy
Sneak is a company founded by two brothers on a mission to create the best gaming drink possible.
They started out by mixing their own energy drinks in their kitchen and giving them out to friends at LAN parties. The response was overwhelming, and they knew they were onto something special.
Today, Sneak Energy Drink is available in over 20 countries and has become the go-to gaming drink for professional gamers and casual gamers alike.
Sneak Products
There are three products that Sneak offers: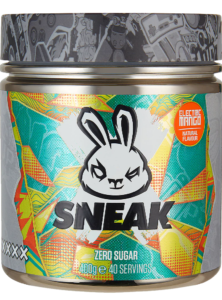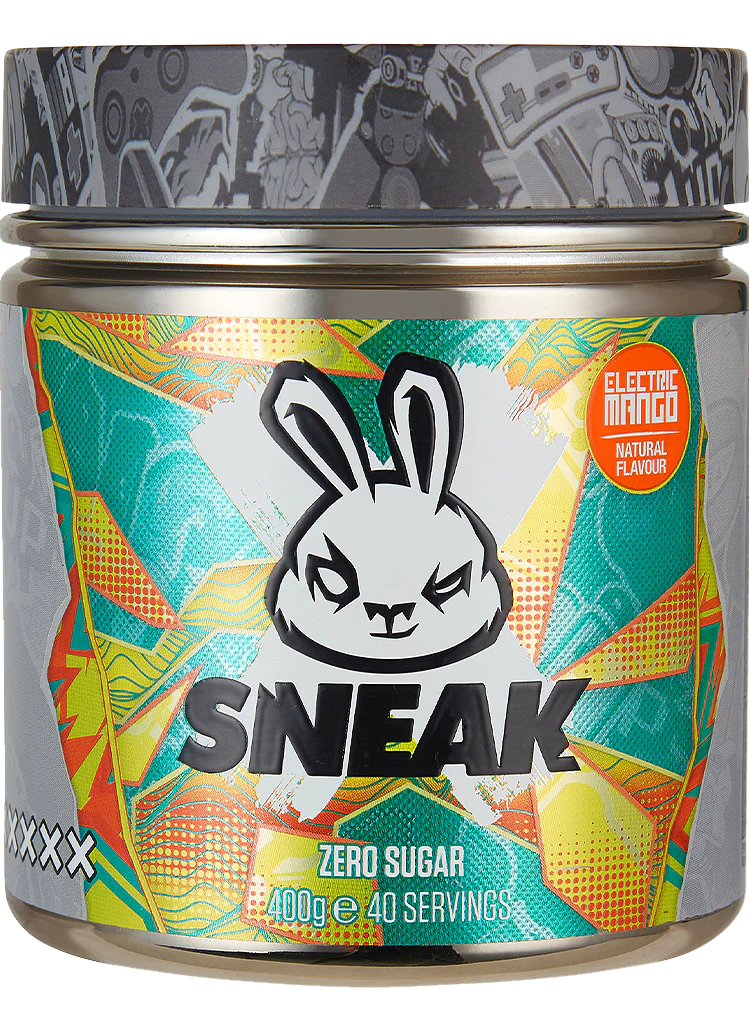 Powder Energy Drink
Tubs and single-serving packs
Most affordable option
Best for regular use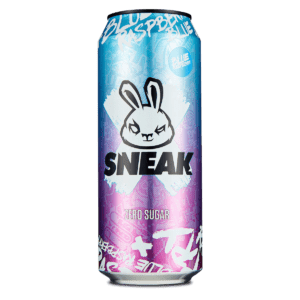 Sneak Cans
Only available in EU and UK
Carbonated
Most refreshing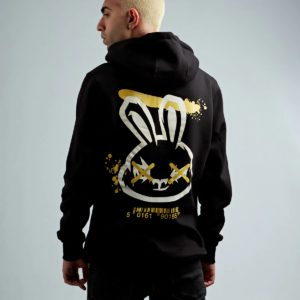 Sneak Merchandise
Hoodies, Blenders and Shirts
For real Sneak fans
Pricing
When buying any product, the price is one of the most important factors for all of us. In the gaming market, products are often overpriced.
However, this is not the case with Sneak, and when you buy Tubs, every single serving will cost you just $1. A great price, if you ask me.
Tub (30 servings) –> $29.99, $1/serving
Cans (12 servings) –> €28.95, €2.41/serving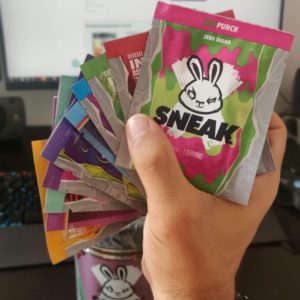 The Taster Pack and the Starter Pack are great to try out the product, but remember that the lowest price will only be achieved when buying a tub.
---
How Does Sneak Compare to Other Energy Drinks?
There are many gaming energy drinks in the market right now. From the fabulous Rogue Energy to lesser-known alternatives like Mixt, Juju Energy and many more.
However, the most well-known energy brand is G-Fuel, without a doubt.
Sneak vs G-Fuel
G-Fuel is one of Sneak's biggest competitors. They are both gaming drinks that come in powder form, which you can mix with water. However, I have Sneak as one of the best G-Fuel alternatives as I consider their drinks taste better.
However, it's true that G-Fuel is slightly cheaper than Sneak, and their flavor range is also unparalleled. That said, when it comes to choosing one, I would pick Sneak every day.
Furthermore, Sneak has fewer active ingredients. Less caffeine content, less taurine, less choline and less l-tyrosine among others.
Sneak vs Monster Energy
Monster Energy is a more general energy drink that is not marketed specifically towards gamers. However, it is often consumed by gamers due to its high caffeine content.
One can of Monster Energy contains 160mg of caffeine, while Sneak contains 150mg. So if you are looking for a drink with a little bit more caffeine, Monster Energy is the way to go. However, Sneak's other ingredients give it an edge over Monster Energy when it comes to gaming performance.
I believe that Monster is better suited for more active people that can make better use of the calories. Not only that, but the active ingredients in Monster are also geared towards boosting performance during exercise.
Sneak vs Red Bull
Red Bull is another general energy drink that is consumed by gamers and non-gamers alike. It is similar to Monster Energy in that it has a high caffeine content (114mg per can).
However, Sneak contains more caffeine than Red Bull (150mg per can) and also has other ingredients that are beneficial for gaming performance, such as l-theanine, ginseng, and L-tyrosine.
Red Bull, on the other hand, comes in sugar and sugar-free variations. Both are better than Sneak at increasing athletic performance, but worse when it comes to powering your gaming sessions.
---
Sneak Energy FAQ
How much caffeine is in Sneak Energy Drink?
Each serving of Sneak Energy Drink contains 150mg of caffeine.


What are the ingredients in Sneak Energy Drink cans?
The ingredients in Sneak Energy Drink are water, citric acid, natural flavors, sodium citrate, potassium sorbate, Monk fruit extract, l-theanine, caffeine, ginseng extract, L-tyrosine, vitamin B12, and vitamin B complex.


How many calories are in Sneak Energy Drink?
Sneak Energy Drink is calorie-free.


How much sugar is in Sneak Energy Drink?
Sneak Energy Drink is sugar-free.


How often can I drink Sneak Energy Drink?
It is recommended that you consume no more than 400mg of caffeine per day from all sources. Therefore, you should limit yourself to no more than two servings of Sneak Energy Drink per day.


Where to Buy Sneak Energy Drink?
You can buy Sneak Energy Drink on their website or on Amazon.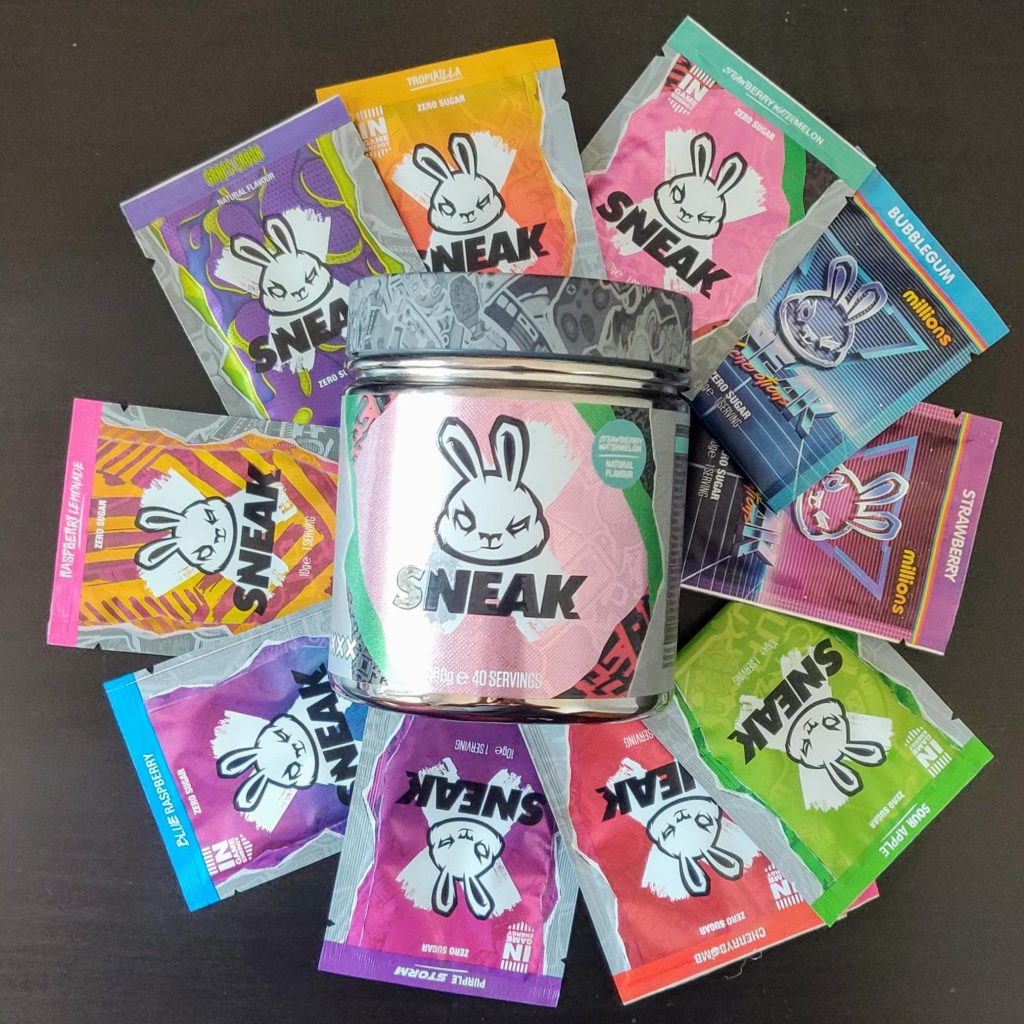 Verdict – Sneak Energy Drink Review
After this in-depth review, for me, it's clear that Sneak Energy Drink is one of the best gaming drinks on the market. It contains ingredients that improve mood, focus, and energy levels while avoiding any negative side effects.
It also nails the balance between price, taste, and performance boost, which is harder than it might seem. Many drinks fail to deliver a smooth texture or have a weird aftertaste, which Sneak does not. In fact, it's one of the best-tasting energy drinks that I've tried together with Rogue.
The powder version is very affordable and no doubt my go-to energy drink option. However, if you are looking for canned energy drinks, Sneak has you covered (at least in the UK and Europe). I hope that they make them available
The price is also very affordable when compared to other gaming drinks.
Thus, I would highly recommend Sneak Energy Drink to anyone who wants an edge in their next gaming session.