Mana Drink Review | Scientific Nutrition at its Finest
Once again, I'm back to re-write the best Mana review there is. This is one of my favourite meal replacements brands, and they have some of the best "daily-drivers". Without a doubt, Mana shakes are some of the best meal replacements for regular consumption, in both Europe and the US.
Mana is one of the original brands in the Old Continent. Initially, it took inspiration from Soylent's old formula and success; and brought it to Europe.
However, it has since paved its own path, and Mana's meal replacement have become a staple in Europe (and now also available in the US). They offer low carb meal replacement shakes, based on scientific evidence, and provide the most complete nutrition they can.
On this Mana review, we will focus on both Mana Powder and Mana Drink (mark 8); and I will discuss the changes with the previous mark 7.
Finally, I will discuss why Mana keeps being one of my favourite meal replacements for daily use, and it's the perfect Soylent alternative in the US.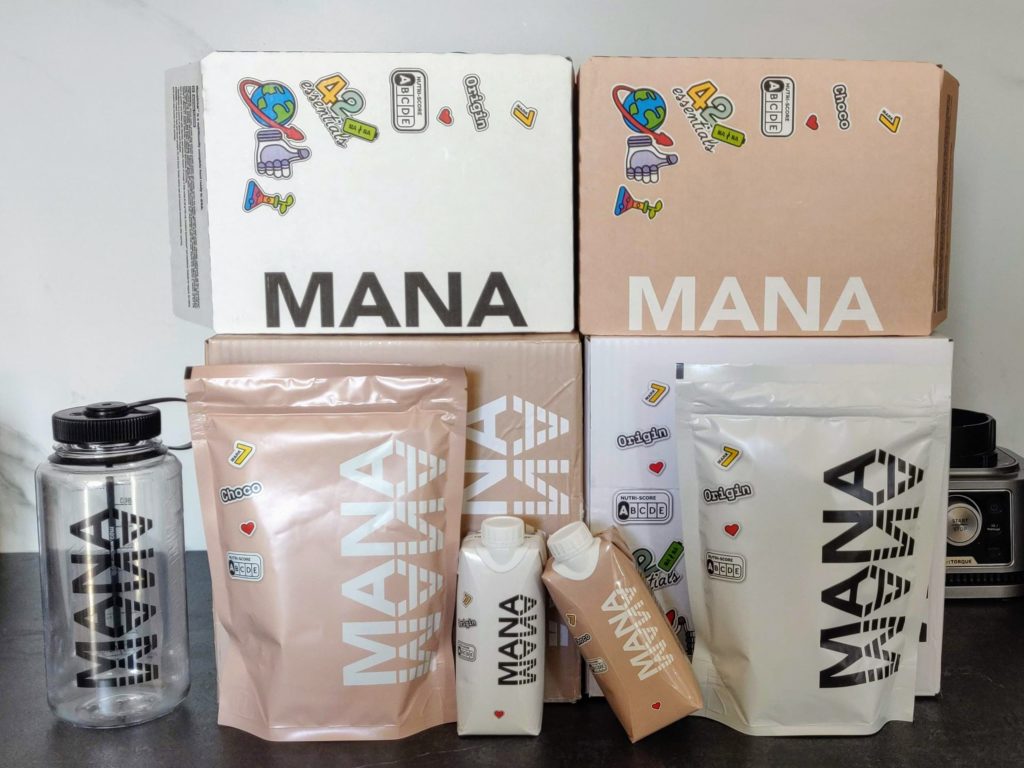 Mana Drink Review at a Glance
Flavours: Original, Choco, Apricot, and Lime Cake (new).
Opinion
For years, after finishing my Mana drink review, I have the same feeling:
This is an excellent product, with a great company behind it and great customer support. It's what all Soylent users would want and a superb brand on its own.
Nonetheless, I feel like Mana has failed to offer a diverse enough portfolio until recently. Both the powder and the RTD only have three flavours; which could get boring fast.
Mana Drink Mark 8 feels like an upgrade from both Mark6 and Mark 7 in most aspects.
With Mark 6, I was extremely impressed with the finesse of the texture and flavours. I was amazed at the quality of the product. Afterwards, all I needed was more flavour options.
However, they decided to improve their formula even further (to Mark 7). Plus they added the delicious apricot flavor.
Once again, Mana Drink surprised me with even more updates to their nutrition, and an excellent new flavor option: Lime Cake.
What I like
1. RTD and Powder are identical. Often the customer is forced to made the choice between the powder and the ready-to-drink based on the flavours available or nutrition. I like the fact that this is not the case for Mana, freeing the buyer to buy what they want.
2. Mana Family Pack. The 140 meal superpack is the best way to get affordable meals at home.
3. Multiple omega-3 sources. Mana has one of the most comprehensive omega-3 profiles in the whole industry. Taking into account that the western diet is deficient in this essential fatty acid; this is a big deal.
4. Site navigation, user experience, and quantity of information. I love their new improved website, which makes the buying experience much smoother.
5. Mana is one of my daily-drivers. It's hard to get bored of, and it's a shake I keep coming back to. Mark 7 is even better now for regular consumption.
6. Improved Choco flavour. This is much better than the old chocolate flavoured Mana and actually comes close to Origin.
What I dislike
1. Only one nutritional profile. In reality both Drink and Powder are the same product. While this enables the user to freely choose between the two, also limits who can purchase Mana.
2. Maltodextrin and isomaltulose. Less nutrient rich than other carbohydrate sources.
3. Shaker is not great. Not only you need to buy the shaker aside, but it is very uncomfortable to drink from. The mouth's sizing is awkward and doesn't allow you to drink comfortably.
4. Small lumps when mixing powder in their shaker. This is less than with Mana Mark 5, but there are still some clumps in the shakes.
Improvements
1. More products and flavours. The first thing I would like to see from Mana are more products; or more specifically, something different from a nutritional standpoint.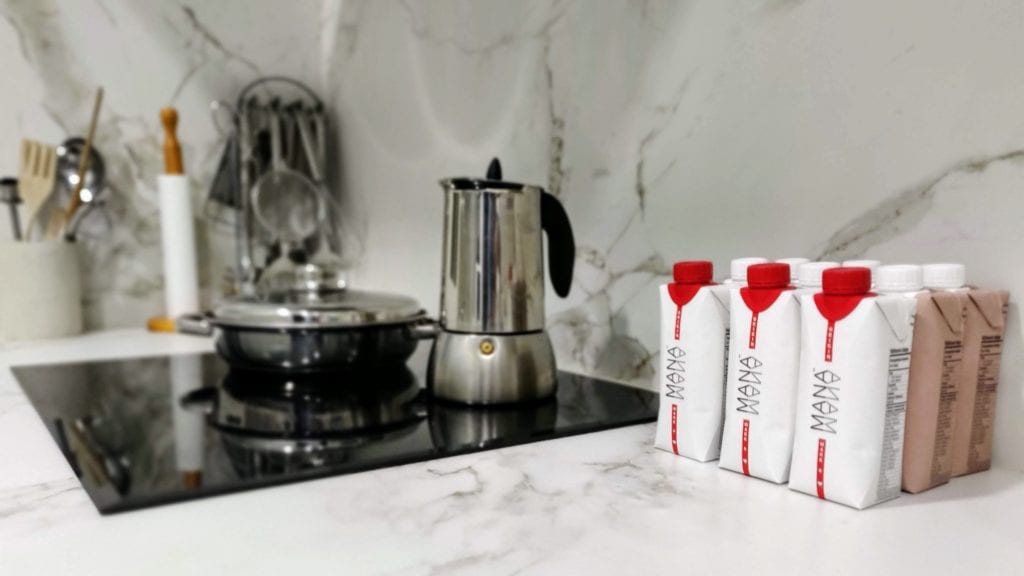 Mana Drink Taste Review
Before diving deeper into this Mana Drink taste review, here are my thoughts on the previous iterations:
Mark 6. Excellent, a little thicker than 7 and sweeter.
Mark 7. Less sweet and perhaps a little too thin. However, this translated to a much better shake for regular consumption.
For those who haven't tried Mana shakes, both flavours will seem excellent. Origin or "Heavenly Vanilla" is the staple of simple, creamy, buttery vanilla shakes. On the other hand, Chocolate is not as sweet or strong as competitors, but still offers a good alternative to Origin.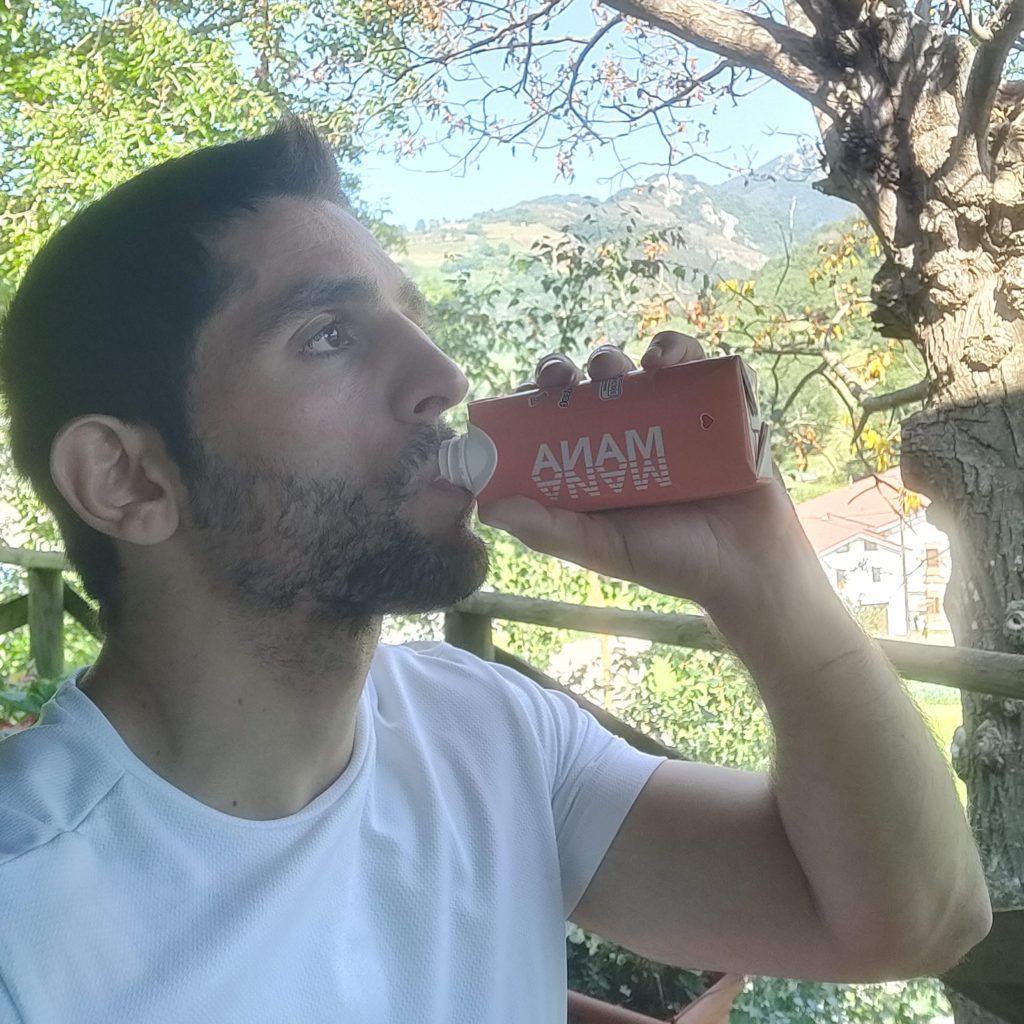 | | |
| --- | --- |
| Best Flavour | Mana Drink Origin (Powder) |
| Taste | Neutral is a mix of creamy buttery soy milk with vanilla and oat undertones. Less salty and sweet. It's more subtle flavour than before. Very easy to like. Choco has a similar creaminess, but with a mild cacao flavour. |
| Texture | The RTDs are surprisingly thin and almost watery, just on the edge. |
| Easy to Mix | The shakes mix easily, but they do leave small lumps. It has been improved when compared to M6. |
| Satiety | No issues in this regard, each shake will keep you full for 3h+ with no issues. |
| Easy to Clean | You don't get any oat fibres or similar stuck to the shaker, which makes it easier to clean. However, the Mana's shaker's mouth is too narrow to fit your hand. I would recommend using another one. |
| Afterthoughts | The Mark 7 RTDs are less thick and dense than Mark 6. While this has improved Choco, I'm split with Origin. On the plus side, the flavour doesn't linger as long as it used to; and it has a better aftertaste. |
Excellent Daily Driver
It's hard to find a shake as neutral and as easy to like as Mana's. Both Origin (Powder and RTDs) iterations are simply sublime. It's so hard to get tired of, even if you consume it regularly.
This is very hard to accomplish. I have tried tons of shakes, and I often find reaching Mana after finishing my other reviews.
One downside, however, it's that Mana is opting for shakes thinner shakes. Since M7, they have taken the direction of shakes that mix better, but are not as creamy. Personally, I found the thicker more creamier Mark 6 more enjoyable (powder), even if it didn't mix as well.
Mana Lime Cake Review, Sublime
I was lucky enough to get Mana Lime Cake during the summer, and it was the refreshing citric shake that I needed. It has the sweetness of a lemon cheesecake with the citric undertones perfectly balanced.
Unlike other "cake" flavoured meal replacement shakes, this one is not sickeningly sweet and I thoroughly enjoyed it.
Definitely adding it to my cart.
Mana Apricot Review, Incredibly Refreshing
For those who've been consuming Mana for a long time, you will know that they don't tend to offer many flavours.
As such, the new Mana Apricot flavour was a big surprise.
While I was shocked by the choice of flavour (Apricot), I must say that it was a good one. This flavour feels very refreshing (especially the RTD) and summery. A very positive surprise.
However, it does fall a little short. It's a little too close to Origin (particularly the powder), and I wish it was a little stronger.
All in all, I think it's worth buying an extra pack if you are already buying one of the others.
RTD Choco, Powder Origin
In my experience, Mana Powder Origin is better than their chocolate powder, while the opposite is true for the RTD.
It could be related to the fact that I consume RTDs less often, thus, I look for a more exciting experience.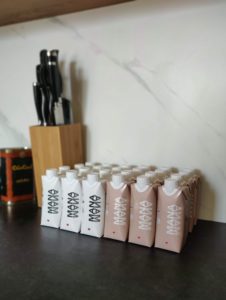 The Mana Flavour
One thing I discovered while consuming Mana products was that they all have a distinct flavour. This is particularly true for the RTDs. They are very fatty, buttery, creamy. This is what I call the Mana flavour.
For Soylent Original users, Mana will be a match made in heaven and the alternative that they were looking for.
Mana Mark 7 vs Mark 8 Taste Review
So which one do I prefer, Mana Drink 7 or 8?
Those who tried the previous iteration will notice that the newest Mana shakes are less sweet and less salty than the predecessor. While on the first sip it might feel flat, you instantly recognize that it's much more palatable in the long run. This is great for the Origin flavour.
On the other hand, I think that the removal of the sweetness and creaminess has hurt the Choco flavour a little bit. For me, the loss of the creaminess was the most noticeable aspect.
Besides, it must be said that the texture has been improved considerably. Whereas in the old Mana, you would get lumps when using a shaker to mix, the M8 blends magnificently.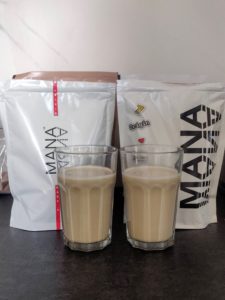 Mana Drink Nutrition Breakdown
As I might have mentioned multiple times, Mana Drink took inspiration from the American brand Soylent when developing their product. However, despite all the similarities, the brand has evolved far beyond its original conception.
Currently, Mana has a very scientific approach and this can be proven by all the details they provide about their ingredients.
Interestingly, Mana provides multiple studies and lab certificates of their ingredients within their site. It is more information than what a regular user would need, but a great tool for those who want to know every little detail.
Mana Shakes Nutrition Overview
| | | |
| --- | --- | --- |
| | Mana Powder | Mana Drink |
| Kcal/meal | 400 | 330 |
| Macros (C/F/P) | 34/22/44 | 35/21/44 |
| Vegan | Yes | Yes |
| Keto | No | No |
| Features | Lactose Free | Lactose Free |
| Non-GMO | Yes | Yes |
| Organic | No | No |
| Includes Probiotics | No | No |
| Artificial Sweeteners | Yes | Yes |
| Synthetic Additives | Yes | Yes |
| Contains All Micronutrients | Yes | Yes |
| Controversial Ingredients | Maltodextrin, Isomaltulose | Maltodextrin, Isomaltulose |
Based on the Original flavour.
Ingredients (Origin): Protein (Soy and Pea Protein Isolate, Oat Protein, Hemp Protein, Brown Rice Protein, Algae Protein), Maltodextrin, Vegetable Oils (Canola Oil, Oil from Schizochytrium sp. Microalgae, Cold-Pressed Coconut Oil, Sunflower Oil, Oat Oil, Cold-Pressed Flaxseed Oil, Vitamin E, Vitamin K1), Oat Beta-Glucans, Isomaltulose, Inulin, Carrot Fibre, Emulsifier (Soy Lecithin), Stabilizer (Acacia Gum, Xantham Gum), Vitamin and Mineral Blend (Sodium Chloride, Potassium Citrate, Potassium Chloride, Calcium Carbonate, Magnesium Lactate, Zinc Gluconate, Potassium Iodate, Vitamin A, Thiamine, Riboflavin, Niacin, Pantothenic Acid, Vitamin B6, Biotin, Golic Acid, Vitamin B12, Vitamin C, Vitamin D2, Sweetener (Sucralose), Flavouring.
Ingredients (Origin): filtered water, protein (soy and pea protein isolate, oat protein,  hemp protein, brown rice protein, algae protein), maltodextrin, oat fiber, isomaltulose***, inulin, carrot fiber, vegetable oils (canola oil, oil from . microalgae, cold-pressed coconut oil, sunflower oil, oat oil, cold-pressed
flaxseed oil), emulsifier (soy lecithin, cellulose, cellulose gum), vitamin and mineral blend (sodium chloride, potassium citrate, potassium chloride, calcium carbonate, magnesium oxide, magnesium lactate, zinc gluconate, potassium iodate, vitamin A, thiamine, riboflavin, niacin, pantothenic acid, vitamin B6, biotin, folic
acid, vitamin B12, vitamin C, vitamin D2), vitamin E, vitamin K1, sweetener (sucralose), natural and artificial flavouring.
Energy
All Mana Powder products use a recommended serving of 400kcal, which is 1/5th of the daily recommended for an average adult. Drink, on the other hand, provides you with 330kcal or 1/6th of your daily intake.
Both Drink and Powder are heavy in fats and rather low in carbohydrate content.
More precisely, 44% of the energy comes from fats; which is 9 points higher than the recommended by the European Food and Safety Agency. As for carbs, they provide 35% of the total energy; 10 points lower than the minimum for most health organizations.
At Mana, we follow the recommendations of the EFSA/WHO, as well as the latest clinical studies in human nutrition. The ratio of macronutrients in Mana products most closely mirrors that of the Mediterranean diet, i.e. with moderate carb intake, and higher protein, vegetable (fibre), and oil intake. The Greek diet, for example, consists of almost 40% fat, 40% carbs, and 20% protein. However, more important than Mana's precise macronutrient ratio is that it contains valuable and protective nutrients like vitamins, minerals, antioxidants, and omega-3 fatty acids, which improve our immune system and health.

Mana Nutrition team
Fats
Per Mark 7 serving (DRI based on EU recommendation for 2,000kcal):
Mana Powder
Total Fats: 19.0g, 27% of the DRI.
Saturated Fats: 2.0g, 10% of DRI.
Monosaturated (MUFA): 11.8g. This is 26.5% of the calories per serving.
Polyunsaturated (PUFA): 5.3g. This is 11.9% of the calories per serving.
Omega-3: 1.4g.
Mana Drink
Total Fats: 16.0g, 23% of the DRI.
Saturated Fats: 1.6g, 8% of DRI.
Monosaturated (MUFA): 9.6g. This is 21.6% of the calories per serving.
Polyunsaturated (PUFA): 4.3g. This is 9.7% of the calories per serving.
Omega-3: 1.1g.
Plenty of Omega-3… from Sea Algae
Let's start by stating that this is not an issue at all, but a curiosity. Very few brands provide you with omega-3 fatty acids from algae (Schizochytrium sp. microalgae).
In fact, the sea algae will provide you with eicosapentaenoic acid (EPA) and docosahexaenoic acid; which are omega-3 fatty acids linked with beneficial health effects. These are the more pure forms (utilized by our bodies).
It is even more curious due to the fact that already provides you with alpha-linolenic acid (ALA, omega-3 fatty acid). This comes from canola oil (a very common ingredient in the industry), which is the only "essential" omega-3. This is partially due to the fact that the body can synthesize both EPA and DHA from ALA.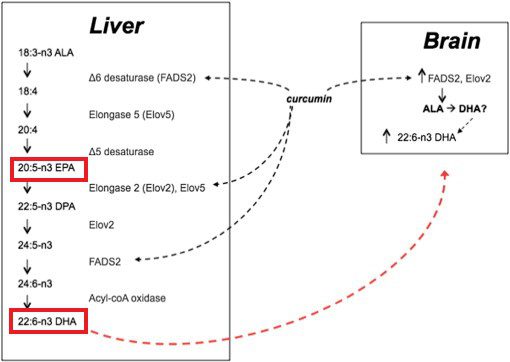 It is particularly interesting to see that MUFA and PUFA levels fall under the recommendations of WHO:
Energy from MUFAs between 15-20% of total calorie intake.
Energy from PUFAs between 6-11% of the total calorie intake.
All this while keeping the saturated fat content low; a formula thought to be metabolically benefitial.
Furthermore, omega-3 content is high and the omega-3/6 ratio is within the "ideal" range.
Sunflower-, Canola-, Oat-, Coconut- and Flaxseed Oil
In Mark 6, Mana has increased the amount of vegetable fat sources. The above-mentioned are used because they are rich in omega-9 and omega-6 fatty acids.
The addition of coconut fat might be to get medium-chain fatty acids (MCTs). In ketogenic diets, coconut oil is seem as "subpar" choice, since most of the MCTs from coconut will be C12 (lauric acid). Taking this into account, Mana only adds C8:0 (caprylic acid) MCT, which is considered optimal to use as fuel.
The Mark 7 formula contains premium, distilled C8 MCT oil from coconut with 99% caprylic acid triglyceride content. This is rapidly broken down in the body into ketone bodies, which provide immediate energy to the muscles and brain without the subsequent feeling of fatigue. We've also combined vitamin D2 and D3 and increased their amounts for even better absorption and usability.

Marek Humpl, Head of R&D.
Carbs
Per serving:
Mana Powder M7
Total carbs: 33.0g, 13% of RI.
Sugars: 7.0g, 7% of RI.
Fibers: 6.7g, 34% of RI.
Mana Drink M7
Total carbs: 28g, 11% of RI.
Sugars: 6.5g, 7% of RI.
Fibers: 4.4g, 22% of RI.
Maltodextrin is the main carbohydrate source in both Mana Powder and Drink, paired with isomaltulose.
Maltodextrin + Isomaltulose, Key for Smooth Shakes
This combo is quite common on the industry because it allows for affordable shakes, with a thin texture and a sweet taste. However, they are often negatively seen in the community. Why?
Maltodextrin has a bad reputation due to its high GI (big impact in blood glucose levels). Even if it is a complex carbohydrate, it is broken down rapidly by the body causing a faster spikes in blood glucose than table sugar.
Isomaltulose, on the other hand, is a sugar with a low GI; thus, it is often paired with maltodextrin to add some sweetening and lower the GI.
Low Glycemic Index for both Mana Products – 29
Despite what I said about maltodextrin's GI in the previous section, the actual GI of Mana shakes is low due to the effect of fats and proteins. These slow down the absorption of carbohydrates and make the overall glycemic index low, as shown by 3rd party studies ask by Mana.
Oat Beta-Glucans, What are They?
Perhaps, the one unusual listing on the ingredient list is "oat beta-glucans". "What are they and what is their function?" you might wonder.
They are polysaccarides that naturally occur on the walls of some bacteria, fungi and cereals (in this case oats). In fact, in this instance, they act as fiber, as well as, helping to improve high cholesterol and acting as immune-system enhancers.
This is not an ingredient that other shakes do not have, but it is usually not mentioned since it comes with the oats (when oats are used as carbohydrate source).
8 Sources of Fibre, But Similar Amounts to Mark 5
Lastly, as far as to carbohydrates is concerned, I want to mention that Mark 6 offers fibre from 8 different sources (as opposed to 3). They've included inulin, carrot fibre, hemp fibre, pea fibre, algae fibre, cellulose and soy fibre. Seemingly, this has been an indirect effect of the new protein sources bein added.
That said, Mana Mark 6 has more fibre than direct competitors like Soylent.
Protein
Per serving:
Mana Powder
Total Protein: 21g, 42% of RI.
Mana Drink
Total Protein: 17.0g, 33% of RI.
Sources (both): soy and pea protein isolate, oat protein, hemp protein, brown rice protein, algae protein.
Without a doubt, this is the area where Mana shakes have changed the most from Mark 5 to 6. In the previous iteration, Mana relied solely on soy protein isolate; whereas now, as shown above, it has 6 different sources.
Soy protein isolate is a very standard vegan protein source due to its great amino acid profile and high PDCAAS score (Protein Digestibility Corrected Amino Acid Score). In fact, it is one of the best plant-based proteins when taken in isolation.
So why change? This is to improve the overall amino acid profile even further and offer a wider range of nutritional inputs. It also has a positive effect on the taste of the final shake.
Micronutrients
Besides the changes in the protein profile, the new Mana Mark 7 has also updated their vitamin and mineral profile. They now offer 14 essential vitamins and 17 essential minerals per serving.
Plus, they have included choline (choline bitartrate) and increased the amount of vitamin D2/3 (often lacking on meal replacements). Choline is a semi-essential nutrient that has a key role in neural pathways.
Both, Mana Powder and Drink, will still provide you with at least 20% and 16% (respectively) of all your daily micronutrients. These vitamins and minerals will come from a synthetic mix.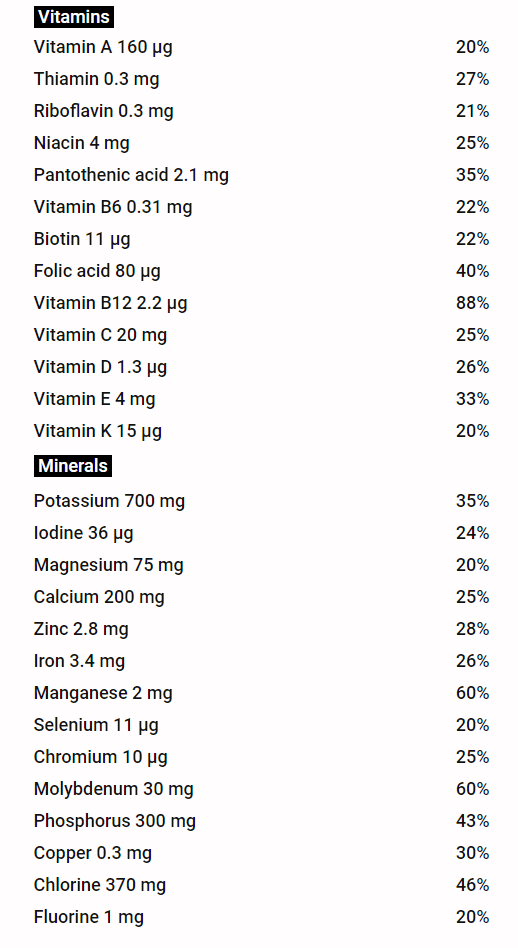 Allergens
Mana products contain soy (from soy protein isolate) and soy lecithin; as well as oat (oat beta-glucans). Mana also has small amounts of gluten.
Mana Drink Shakes vs Other Meal Replacements
ManaDrink is one of the main companies in Europe and as such it has very high standards. While in Central Europe Mana has taken a very advantageous position, when it comes to the western side, they face fierce competition; including two of the biggest brands (Huel and Feed.) and other RTD manufacturers with very similar products (Saturo).
That said, they offer a very unique product with a very distinctive taste. They "Soylent of Europe" is now even available in the US, where I believe it's one of the best alternatives to Soylent (and a better product overall).
Overview
These are some of the most popular vegan meal replacement shakes you can buy.
| | | | | |
| --- | --- | --- | --- | --- |
| | ManaPowder | Huel | Plenny Shake | Soylent |
| kcal/serving | 400 | 400 | 400 | 400 |
| Macros (C/P/F) | 35/21/44 | 40/30/30 | 47/20/33 | 38/19/43 |
| Protein (g) | 21 | 30 | 20 | 19 |
| Sugar (g) | 6.5 | 1 | 3 | 15 |
| Fiber (g) | 6.7 | 7.0 | 8.2 | 6.0 |
| Fats (g) | 19.0 | 13.0 | 13.0 | 20.0 |
| Vegan | Y | Y | Y | Y |
| Keto-friendly? | N | N | N | N |
| Organic | N | N | N | N |
| Gluten-free | N | Y* | N | Y |
| Soy-free | N | Y | N | N |
| Synthetic Additives | Y | Y | Y | Y |
| GMO | N | N | N | Y |
All based on powders.
Since all these companies also have ready-to-drink meal replacements available, here is a comparison table for their RTD shakes:
ManaDrink
Huel RTD
Plenny Drink
Soylent
Drink
kcal/serving
330
400
400
400
Macros (C/P/F)
35/21/44
40/30/30
47/20/33
35/20/45
Protein (g)
17
30
20
20
Sugar (g)
6.5
1
3
1
Fiber (g)
4.4
7.0
8.2
3.0
Fats (g)
20.0
13.0
13.0
24.0
Vegan
Y
Y
Y
Y
Keto-friendly?
N
N
N
N
Organic
N
N
N
N
Gluten-free
N
Y
N
Y
Soy-free
N
Y
N
N
Synthetic Additives
Y
Y
Y
Y
GMO
N
N
N
Y
All based on powders.
Both companies sell in the US and EU. Huel, like Mana, has Powder and RTD products. Generally speaking, Huel powders have more protein and more flavours available. There's also Huel Black, which is a low carb blend. Regarding the RTD, Huel offers 4 more flavours and it is soy-free.
Besides, Huel offers meal replacement bars, whereas Mana doesn't. On the other hand, Mana offers a complete burger; while Huel has a Hot & Savoury meal.
| | | |
| --- | --- | --- |
|   | Mana | Huel |
| From | CZE | UK |
| Ships to | World | World |
| $/400kcal | $$ | $$ |
| Allergen | Soy, Oat | Gluten* |
| Suitable | Vegan | Vegan |
| Products | 3 | 5 |
| Subscription | 8-10% | 10% |
Products Available:
Mana: Drink, Powder, and Mana Burger.
Huel: Huel Powder, Huel Powder Gluten Free, Huel Black, Huel Bar, Huel Hot & Savoury, and Huel Ready to Drink.
Which One Should I Buy?
Honestly, it will depend on various factors. Mana will be able to offer you silky smooth shakes (particularly the RTD), which are more compact than Huel's. Huel offers a bigger range, more flavours (in powder); but grittier and less sweet shakes.
Mana
You are looking for a high fat, low carb shake.
You like thin and smooth shakes.
Better tasting RTD and choco flavours.
More neutral flavour, better for long term use.
Huel
Looking for a high protein shake.
You are allergic to soy.
Unflavoured/Unsweetened is your thing.
Better flavoured RTDs
---
With Mana launching in the US, it will encounter new competitors; most noticeably Soylent. Interestingly, Mana follows the nutritional philosophy of Soylent and the both offer very similar products.
| | | |
| --- | --- | --- |
|   | Mana | Soylent |
| From | CZE | US |
| Ships to | World | US |
| $/400kcal | $$ | $$ |
| C/P/F | 35/21/44 | 38/20/43 |
| Allergen | Soy, Oat | Soy |
| Suitable | Vegan | Vegan |
| Products | 3 | 4 |
| Subscription | 10% | 5% |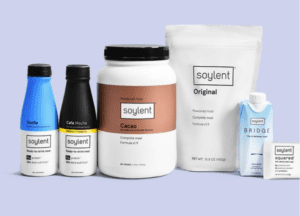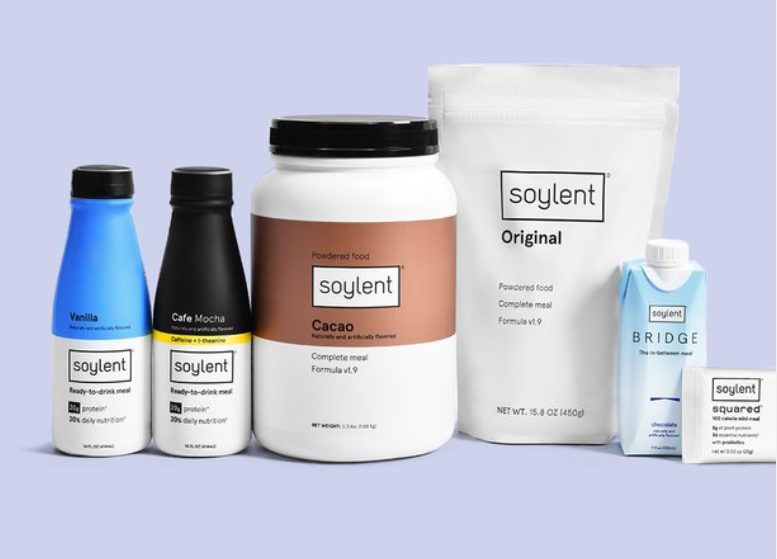 Products Available:
Mana: Drink, Powder, and Mana Burger.
Soylent: Powder, Soylent Drink, Soylent Cafe, Soylent Compete Protein, and Soylent Complete Energy.
Taste
Mana Origin is a very buttery, fatty shake. There is a sweetness, but it is not as overpowering as Soylent. It is also worth noting that each Mana serving only requires 300ml of water, as opposed to 400ml for Soylent.
I would say Mana Origin is tastier than Soylent Original.
However, once we touch the flavoured options; I think Soylent's are much better, particularly in the ready to drink format. Soylent's are stronger (more defined flavour) and sweeter; whereas Mana's have a salty background and the flavour is hardly there.
Which One Should I Buy?
While on paper there might not be many reasons to buy Mana over Soylent, considering the recent changes the US-based company has gone through, Mana is a great Soylent alternative. They offer a very similar product, at a competitive price; they are a much more responsive company (better customer service); and have higher customer satisfaction.
Soylent
More flavours for RTDs.
Opportunity for caffeinated RTDs.
Available in retail.
Mana
Better Original or Neutral flavour.
You want a more solid company.
Better nutrition.
More reliable.
---
If you live in western Europe, you will find many alternatives, particularly if you are looking for powder shakes. Queal, Feed., Jimmyjoy etc. are all great options.
However, if you are looking for a shake that is less processed, you might be interested in the best organic and natural meal replacement shakes.
More about Mana
Mana is one of the oldest and most respected brands, particularly in Central Europe. It was created in 2014 and the Mark 1 version was out by August 2014 (this means Mana is older than other well-known EU brands like Huel).
To be a little more precise, Mana is produced by Heaven Labs, and it is a project that originated from the will of Jakub Krejcik (Founder and CEO). He tried developing his own convenient food at first, aiming to replace his usual diet. After some trial and error; he developed the predecessor of Mark 1 Mana and founded heaven labs, to share his creation with the world.
About the Founders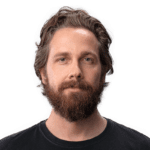 Jakub Krejcik is the main father of Mana and the CEO. His professional career has mainly been at Mana; after doing an MBA in Nottingham Trent. According to him, he was lucky to convert his hobby (nutrition) into a job.
…the first idea was my own, nutrition was my hobby, and this was a personal project. I had no intention on turning it into a business. But gradually word of mouth grew and my friends and their families tried samples, so first it was 10 people, then 50, then a hundred and soon I wasn't able to meet demand.

Jakub Krejcik, at an interview by Radio Praha.
Marek Humpl studied organic chemistry with a master in science at the Charles University Prague; before he joined Jakub on founding Mana. In the company, he is the senior research director; which allows him to follow his passion for investigation.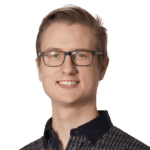 Grigory Vyatkin studied graphic design in St. Petersburg, before working for Bauer Media and Havas Worldwide. He also worked as freelancer before co-founding Mana and taking a primary role on the visual representation of the brand.
Last but not least, we have Zuzana Krejcikova, a master graduated in Public Relations and Political Science. She has plenty of experience in the field, working as marketing manager in Taiko before co-founding Mana.
About Mana
Mana is a company with over 50 people as in Q2 of 2019. A company that even though it started very "early" for industry standards, made a significant jump in size in 2018 producing over 6 million meals (3 times previous year's) and increasing its size by 33%.
This growth did not come easily, but relied on their strong presence in Central Europe. As such, they were able to ensure their presence in Czech and Slovakian retail stores, a huge accomplishment for any meal replacement brand.
Currently, they look to the West as they expand within the US. Therefore, if you live there, watch out for Mana.
The Spirit of Mana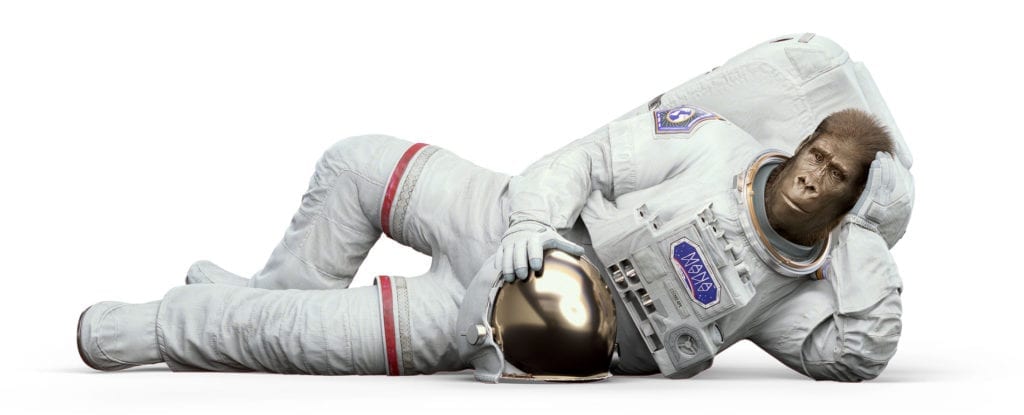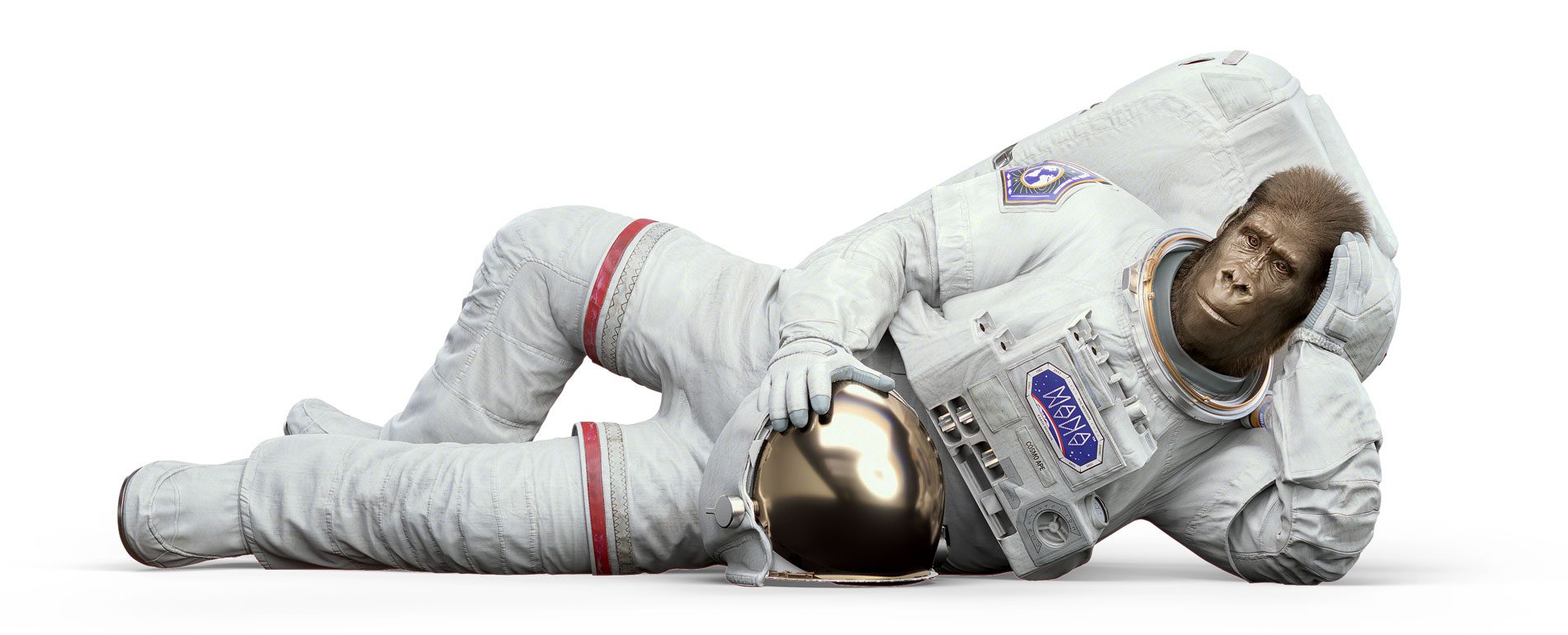 Mana Drink is a brand focused on scientific nutrition and a clean, minimalistic expression. This last is not only seen throughout the site, but also in the compact packaging.
They aim to "change the status quo of food production and quality" in order to reduce the impact food consumption has on Mother Earth.
Interestingly, it's not all about marketing and they truly aim to be self-sustainable.
What Products Does Mana Offer?
During the upgrade to Mark 6 from Mark 5, Mana got rid of the extra flavours (Dream, Tropical, Sunlight). Consequently, both the powder and the RTD got reduced to Origin and Choco. With the introduction of Mark7 they did not add any new flavours, but I hope they do soon.
Besides that, they also launched the world's first complete vegan burger: Mana Burger.
ManaPowder
Powder meal replacement
Most affordable format
Best to mix and customize flavours
Great for daily use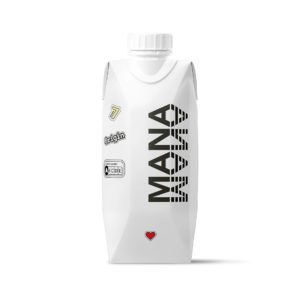 ManaDrink
RTD meal replacement
More expensive than powder
Most convenient, best to drink on the go
Smooth texture
ManaBurger
Complete food
Includes all the essential vitamins and minerals, too
Fully plant based
Only available in few countries (DE, CZ, US)
In this Mana Drink review, I focused in the most prominent products (powder and RTD meal replacements); but Mana also offers a complete burger in few locations. You can find all about it in my Mana Burger review.
Packaging
As I briefly mentioned above, minimal packaging is one of the focuses Mana has.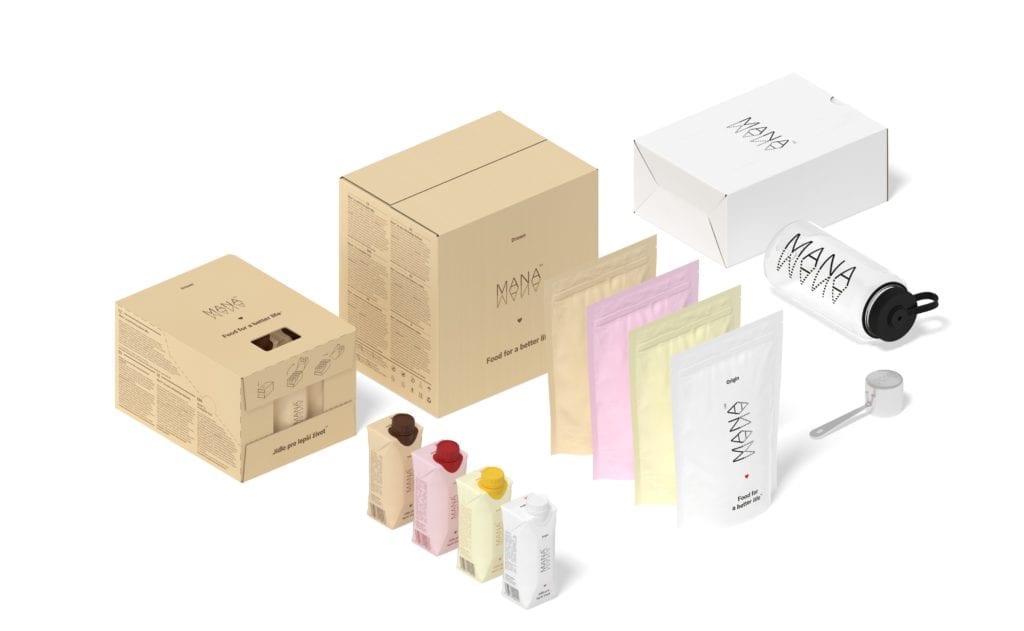 Mana Drink
The powder form will always be more efficient in this regard, since you do not need to pack any water; thus the calorie/volume ratio will be higher.
As a matter of fact, Mana Drink comes in boxes of 12 bottles of 330ml. The bottles are made of Tetra pack which can be widely recycled. Each bottle will contain 330kcal (as opposed to 400kcal- Mark 5).
Mana Powder
Regarding Mana Powder, it is available in two different formats:
Box of 7 pouches with 5 meals on each (2,000kcal x 7).
Family Pack, one bag with 140 meals (56,000kcal). Excellent to store at home and safe some money in the process.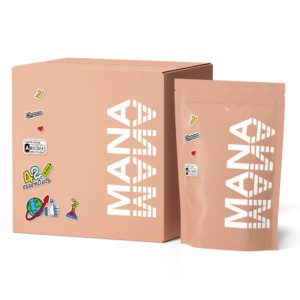 Plus, there's a starter pack now, to try out all the different Mana products (except the burger).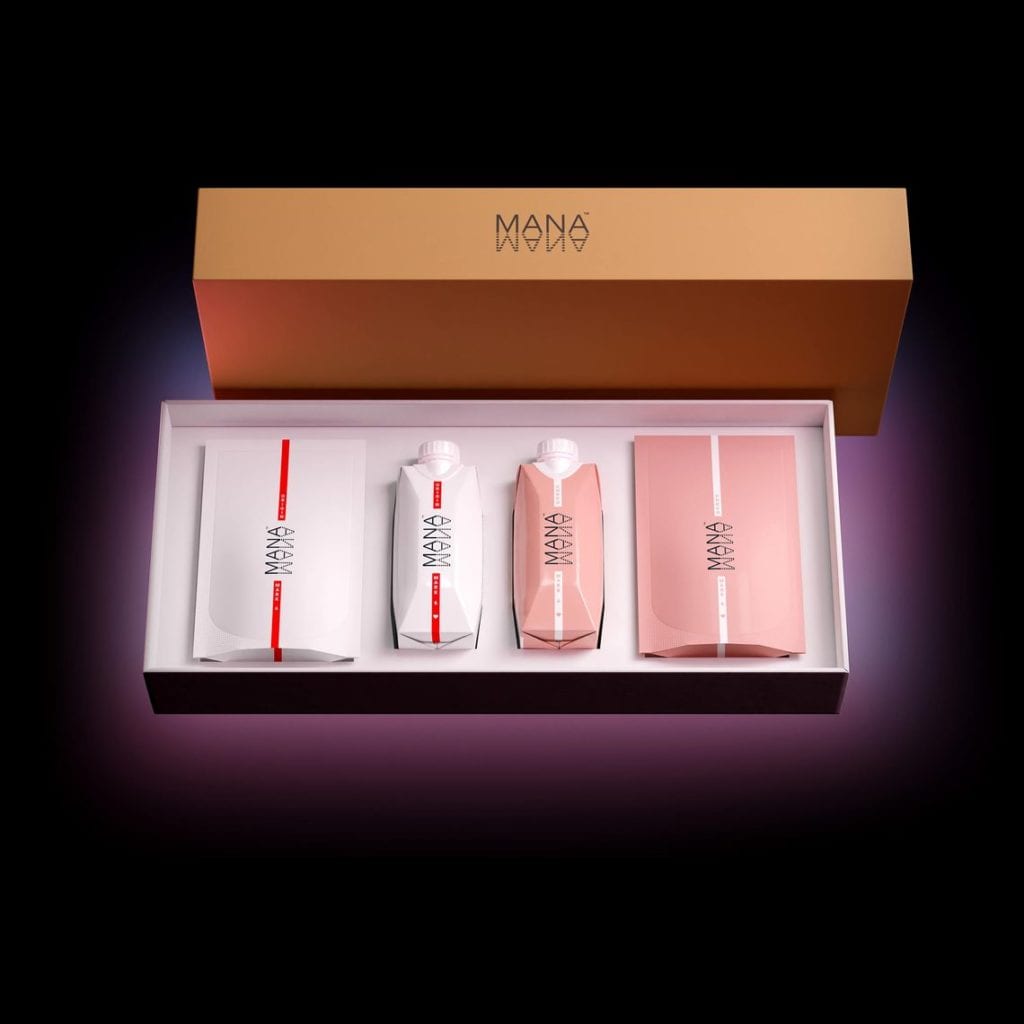 Mana Powder's bags are made of a 3 layer structure: PET, ALU and PP. The bag can be recycled as plastics. The box in which the pouches arrive is mainly composed of recycled paper.
The Shaker
The truth is for a "premium" shaker that Mana charges you €15 (not given for free); it is very underwhelming.
Built-wise is solid, the lid closes well, and it's not finicky. However, the mouth is too narrow, which creates two problems:
It's uncomfortable to drink from. The shaker presses against your nose while you drinking.
Hard to wash. I couldn't fit my hand inside the shaker to wash it.
Pricing
Recently, Mana has added a subscription option. This is very welcomed, as it rewards regular users. They offer a 15% subscription discount for powder and 10% for the RTDs.
With the Family Pack, you can also enjoy lower prices for the powder. This will be the cheapest option to buy Mana, even though it will require a larger initial spend.
Anyhow, let's have a look at the cost of Mana shakes:
| per serving | EU (€) | UK (£) | US ($) |
| --- | --- | --- | --- |
| Mana Powder | 2.14 | 1.85 | ? |
| with subscription | 1.82 | 1.57 | |
| Mana Family Pack | 1.71 | 1.48 | ? |
| with subscription | 1.54 | 1.33 | |
| Mana Drink Origin | 3.25 | 2.81 | ? |
| with subscription | 2.93 | 2.53 | |
| Mana Drink Choco | 3.66 | 3.16 | ? |
| with subscription | 3.30 | 2.85 | |
Mana Choco powder is also more expensive (about 10 cents/meal). Mana Powder (and Family Pack) is 400kcal, whereas it's 330kcal for Drink.
While Mana isn't the cheapest meal replacement shake out there, the prices are fair and competitive. Here is how it compares to some close competitors:
| per serving (cheap) | EU (€) | UK (£) | US ($) |
| --- | --- | --- | --- |
| Mana Family Pack | 1.28 | 1.09 | 1.61 |
| Soylent Powder | – | – | 1.50 |
| Huel Powder | 1.30 | 1.10 | 1.51 |
| Plenny Shake | 1.19 | 1.07 | 1.45 |
Soylent sometimes releases Bucket which lowers the price to $1/meal. All have 400kcal servings.
Shipping and Return Policy
Similarly to pricing, the shipping terms vary with the store that you use.
For instance, people living in Europe and Great Britain will have free delivery in orders above certain threshold (often €100). Below the threshold, shipping costs will vary on the country and order size.
On the other, in the US you will qualify for free shipping only when you subscribe. Otherwise, you will have to pay about $10 for shipping (will vary depending the order.
As far as the return policy is concerned, you will have to contact [email protected] to ask for a return. You might be able to return an item within 30 days in the EU, but it's subject to terms and conditions.
Buying from the US or Canada
While Mana is currently available in the US, the updates tend to arrive late (M7 not available yet, for instance).
For Canada, I do not think this will happen any time soon since the regulations would not allowed it (fat % too high to be sold as meal replacement, for instance).
Mana Drink FAQ
Are Mana products Gluten-Free?
Both Mana Drink and Powder contain some gluten. 1 serving of Mana Powder contains 12mg of gluten (gliadin) and 1 bottle of Mana Drink has 9mg of gluten (gliadin).

Please consult your doctor before purchasing if you have any doubts.


I am diabetic. Can I consume Mana?
You should have no issues in theory, due to the low GI (~29) of Mana products. However, it is recommended to ask the doctor first.


Is Mana Vegan?
All Mana products are vegan and contain no components of animal origin, including vitamins and minerals.


Is Mana GMO-free?
Mana does not use any GMO products and they claim they will never do.


Is Mana safe to use as only source of food?
Yes, Mana has been designed with the purpose of substituting food and has all the nutrients that you would in theory need to survive in a healthy manner. Nevertheless, I advice against such a diet unless you really wish to do it. In such a case, please monitor your health markers via medical examinations.


What is the shelf-life of Mana products?
Mana guarantees a one year shelf-life in both Powder and Drink, certainly an impressive feat. It is recommended that both are stored in a dry place, between 15 and 25 degrees Celcius.

Once opened the Powder bag will last 1 month, whereas the RTD is intended for immediate use.


Where is Mana produced?
Mana is produced in Prague.


Mana Drink vs Mana Powder, which one is the best?
From a nutritional standpoint, both are very similar to each other, with the same macronutrient profile and very similar ingredient list. It will all come down to price and convenience. Mana Drink is about €1 more expensive per meal; however, it is also the most convenient and will be better mixed (having a smoother texture).


Why is Mana so rich in fats?
There are several reasons why Mana have increased amount of fats: 1) higher content of fats supports energy metabolism via fats to form ketone bodies, which supply energy to the whole body (also to your brain) without negative effect on glycemia; 2) fats provides indispensable nutrients like omega-3s and vitamin E; 3) combination of 6 types of oil make Mana more creamy and tasty.


Is Mana better than Soylent?
It will depend on each individual; but in my opinion Mana Powder is much better. Nutritionally both the powder and ready-to-drink meals are better than Soylent's alternatives. However, Soylent does offer more RTD flavours to choose from.


---
Mana Drink Review: Verdict
Mana is a banner for Central European meal replacements. The brand and the product that is recognized by most. It has a very solid foundation, as well as, a good offering.
The new Mana Mark 8 is nutritionally a step forward. Both the powders and RTDs are lighter, more watery and not as creamy as before. However, the powder does mix better. The Powder Origin's taste has been the biggest change. It's now a less salty, less sweet mix; even better for daily use.
In fact, both the powder and the ready-to-drink meal replacement have a pleasant taste. In particular, the Origin or Neutral variant. However, the chocolate version has also come a long way, and it is quite good.
The new flavors (Apricot and Lime Cake) are sublime, and they are a welcome addition. Anyone who loves Mana will enjoy them greatly.
From a nutritional standpoint, Mana is great, but will not offer you the variety other brands do. Both the RTD and Powder are identical to each other: vegan, low carb, high fat, and share most ingredients.
All in all, Mana shakes are great for those who want to consume meal replacements regularly, or are looking for Soylent alternatives. With the launch of Mana Family, it is now very affordable to buy the Origin powder; which makes it even more appealing than before.
Mana Drink
From €1.54 | $1.76 per 400kcal
Pros
Mana Origin is the best meal shake for daily use
Insane focus on nutrition and great attention to detail
Plenty of essential omega-3 fatty acids.
Taster pack to taste all Mana products easily.
New Lime Cake flavor is great
Cons
Only one nutritional profile: low-carb
Contains maltodextrin and isomaltulose
Shaker needs to be bought aside and it's not good
Not the cheapest