AG-1 Review | Are The Ultimate Greens Worth It?
Let's get started with this AG-1 Athletic Greens review, perhaps the most expensive greens powder you can buy. But does the extra price mean that this is the best greens supplement you can buy? Arguably, it is.
Partially, thanks to its blend of 75 carefully chosen ingredients, but also because this is a formula perfected over 10 years. Consequently, Athletic Greens Ultimate Daily is paramount to that continuous improvement.
In fact, it will provide you with unusually high amounts of micronutrients. It will also help you feel more energized and boost your health. The taste, on the other hand, as highlighted in the negative AG-1 Athletic Greens review, is bearable but not great.
Here is my Athletic Greens review, but feel free to share your thoughts down below.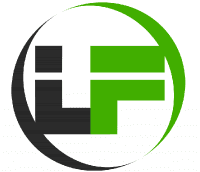 Here are LatestFuels quick takeaways:
AG-1 has the most superfoods in a single drink, with 75.
AG-1 drinks can help you with energy levels, boosting your immune system, digestive system and mood
Most benefits are backed by science
Sadly, many ingredients are in doses that are not effective (too low)
AG-1 is very expensive
SuperGreenTonik is our recommended alternative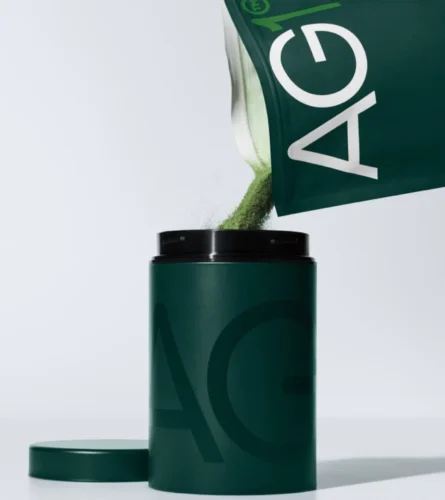 ---
Athletic Greens AG-1 Review at a Glance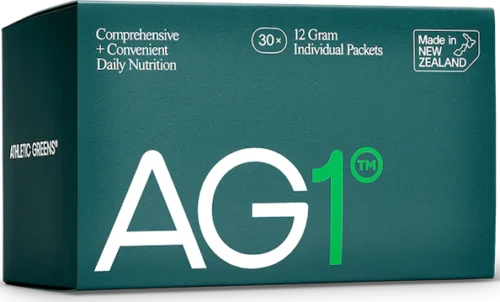 Flavours: Original.
---
AG-1 Nutrition
| | Athletic Greens |
| --- | --- |
| Kcal/serving | 50 |
| Sugars (g) | 0.0 |
| Protein (g) | 2.0 |
| Fibre (g) | 2.0 |
| Vegan | Y |
| Organic | Partially |
| # of Greens | 70 |
| Adaptogens | Y |
| Probiotics | Y |
| Digestive Enzymes | Y |
| Sweetener | None |
| Unwanted Ingredients | None |
Unlike some of its close competitors, AG-1 Ultimate Daily is only available in one flavour and one variation. That's simply how confident they are in their unique blend of 75 ingredients.
This superfood blend contains no-GMO ingredients, no herbicides, no artificial colors, and flavours, plus is free of preservatives and artificial sweeteners.
Furthermore, according to Athletic Greens, one dose of Ultimate daily has as much antioxidant capacity as 12 servings of fruits and vegetables. It also includes multiple vitamins and minerals, unlike other green powders.
AG-1 Ingredients
Core Greens Blend
The core greens blend in AG-1 is split into two sections: alkaline complex, and the antioxidant and herb complex. The alkaline blend makes out the bulk (7.4g), while there's about 2.7g of the nutrient-dense extract per serving.
As shown in the ingredient list (below), the alkaline blend is composed of organic spirulina, organic apple powder, organic wheat grass, organic alfalfa and other common green superfoods.
Why alkaline? In theory, alkaline greens are there to help you regulate your body's pH. Free-radicals, food, diseases and injuries can all affect your body pH negatively and can breed unhealthy bacteria. Alkaline environments are beneficial for the cells (blood pH of 7.365). The basis for these are not fully backed by the scientific community.
Nevertheless, the overall blend includes high quality greens that contain tons of nutrients and phytonutrients; as well as, proven benefits. For instance, acerola is incredibly rich in vitamin C (bioavailable from and highly absorbable). Similarly, alfalfa has tons of vit A, E, K2 and B-group vitamins.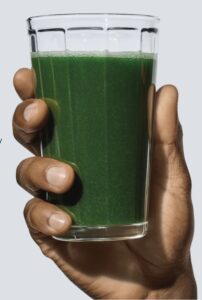 Adaptogens
Regarding the adaptogens, there are a few stimulant herbs and mushrooms present in Athletic Greens.
Ashwaghanda. Perhaps one of the most common ones, it is meant to help you reduce stress and anxiety. It might also protect you from stress-induced gastric ulcers.
Reishi mushroom. This is another mushroom with multiple benefits; including enhancing your immune system due to the fact that they are rich in terpenes. Regular use might also reduce the risk of cancer.
Shiitake mushroom. Another popular mushroom in Eastern traditional medicine. It can be used for longevity, reduce inflammation and protect against cancer. They are also rich in eritadenine, sterols and beta-glucans which can reduce your blood cholesterol.
Enzymes/Probiotics
Like many of the best green powders, Athletic Greens also includes digestive enzymes and probiotics to help your gut. The first function by helping you break down the food you ingest; whereas the second are necessary for healthy gut microbiota and proper stool movement.
These are the digestive enzymes and compounds found in Athletic Greens Ultimate Daily superfood blend:
Burdock root: acts as a diuretic and digestive aid.
Bromelain: digestive enzyme derived from pineapple.
Besides these, AG-1 has 7.2 billion CFU of Lactobacillus acidophilus (dairy-free probiotics).
Unwanted Ingredients
Fortunately, there aren't any nasty unwanted ingredients in this green powder.
Sweeteners
AG-1 shakes contain stevia as flavouring.
Micronutrients – Vitamins & Minerals
Generally, green powders are not a good source of micronutrients and often don't include any information on them. In contrast, AG-1 is unusually rich, even though it won't provide you with the daily values for all vitamins and minerals.
It will, however, provide you with significant amounts of 15 out of 21 micronutrients present in their mix. Including, 700% of vitamin C, 330% of vitamin E, or 100% of zinc.
All of which are essential for a healthy lifestyle. For instance, zinc is required to produce proteins, DNA and fight invading bacteria.
Other Interesting Ingredients
Obviously, with 75 different ingredients, I cannot cover all of them. I will, however, cover some unique vegetables and herbs, not usually found in other superfood blends:
Licorice berry fruit extract. Licorice contains glycyrrhizin, which has antiviral effects. Furthermore, some studies have found that licorice root helps to relieve stomach pain.
Citrus bioflavonoids extract. Bio-flavonoids are biologically active compounds found in citrus and other plants. They have high antioxidant power, but they might also help with capillary health, and support your immune system.
All Ingredients
Alkaline, Nutrient-Dense Raw Superfood Complex:
Organic Spirulina, lecithin, organic apple powder, inulin (FOS prebiotics), organic wheatgrass juice powder (leaf), organic alfalfa powder (leaf), organic chlorella powder, organic barley (Hordeum vulgare) leaf powder, acerola fruit juice powder extract (4:1), broccoli flower powders, Papaya (Carica papaya) fruit powder, pineapple fresh fruit concentrate (9:1), bilberry fruit extract (100:1), beet root powder (fruit), rosehip (Rosa canina) fruit powder (4:1), carrot root powder, spinach leaf powder, cocoa bean polyphenol extract, grape seed extract (120:1) (std. 95% OPC), green tea (Camelia sinesis) extract (leaf) (10:1), licorice root powder, Lycium berry fruit extract (4:1), ginger rhizome powder, slippery elm (Ulmus ruba) bark powder, kelp whole plant powder.
Nutrient Dense Natural Extracts, Herbs & Antioxidants
Alkaline pea protein isolate, citrus bioflavanoids extract, artichoke leaf extract (15:1), citric acid (anhydrous), rhodiola (Rhodiola rosea) root dry extract (15:1), eleuthero (Eleutherococcus senticosus) root extract (10:1), rosemary leaf extract (4:1), milk thistle seed extract (70:1), R,S alpha-lipoic acid, ashwagandha (Withania somnifera) root extract (5:1), dandelion whole plant dry concentrate (4:1), hawthorn berry extract (10:1), beta glucans, policosanol, coenzyme Q10 (ubidecarenone), stevia (Stevia rebaudiana) leaf powder, vitamin K2 (as menaquinone-7).
Digestive Enzyme & Super Mushroom Complex
Astragalus (Astragalus membranceus) root powder extract (4:1), bromelain (dietary enzyme), burdock root powder (4:1), reishi mushroom powder, shitake mushroom powder.
Dairy Free Probiotics 7.2 billion CFU
Lactobacillus acidophilus – UALa-01, Bifidobacterium bifidum – UaBb10.
AG-1 Taste
| Stat | Rating |
| --- | --- |
| Taste | 3/5 |
| Texture | 4/5 |
| Easy to Mix | Yes |
| Goes Well With | Protein, Juice |
Sadly, AG-1 is available in one single flavor; therefore, either you'll like it or you won't.
On the positive side, I must say that this is one of the best "original" green drinks that I have tried. It does not have an overpowering greens taste that often takes people aback.
Despite that, it is not as sweet as green drinks that are sweetened with sucralose and heavily flavoured (Super Greens). These are often easier to like for beginners.
So, what does AG-1 taste like? Mostly, it has touches of pineapple and papaya, with a hint of vanilla. You might be able to taste other ingredients like carrots, spirulina and broccoli, as well as some bitterness from ginger.
I thought it was ok overall. I've had better, but I've had much worse.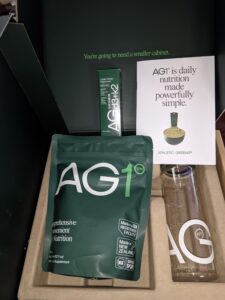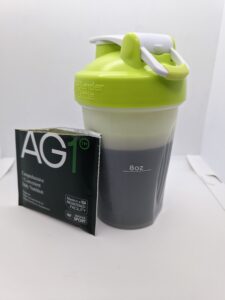 AG-1 Benefits Reviewed
According to the company, drinking Ultimate Daily regularly has multiple benefits, like increased energy levels, supporting gut health, liver function etc. So how real are these benefits?
In short, like many other greens powders, they are "half" real. This is, because many of the ingredients contain beneficial compounds and essential nutrients with proven health benefits. Nonetheless, the exact mechanisms, dosages, and actual functions are largely misunderstood/unknown.
That said, regularly consuming them can help you boosting your nutrient intake, as well as, phytonutrient intake (antioxidants, anti-inflammatory agents…). Personally, I feel invigorated when I take drinks and it has made a significant improvement in my life over the past year.
Assessing AG-1 Greens Powder Benefits
Supports Energy. It contains green tea and CoQ10 which can help you feel more energized.
Supports Immune System. AG-1 greens is rich in vitamins with key supporting roles in immune function (e.g. vitamin A) and phytonutrient-rich plants (like bilberry) that can boost it.
Supports Gut Health & Digestion. Most noticeably, there is the digestive enzyme Bromelain and other ingredients discussed above that help you break down and assimilate nutrients.
Supports Liver Function. Milk thistle contains silymarin which can help liver regeneration.
Supports Hormone Function. Many of these active ingredients help to regulate hormones like insulin (important in glucose pathways), cortisol (stress-related) etc.
Supports Brain & Neural Function. Among others, B-group vitamins have key roles in nerve signaling protection, and overall brain health.
Supports the Body's Normal Detox Process. As an antioxidant-rich drink, it helps the body get rid of free radicals.
Supports Blood Sugar Levels Already Within Normal Range. Some ingredients, like chromium picolinate, might help maintain healthy blood sugar levels.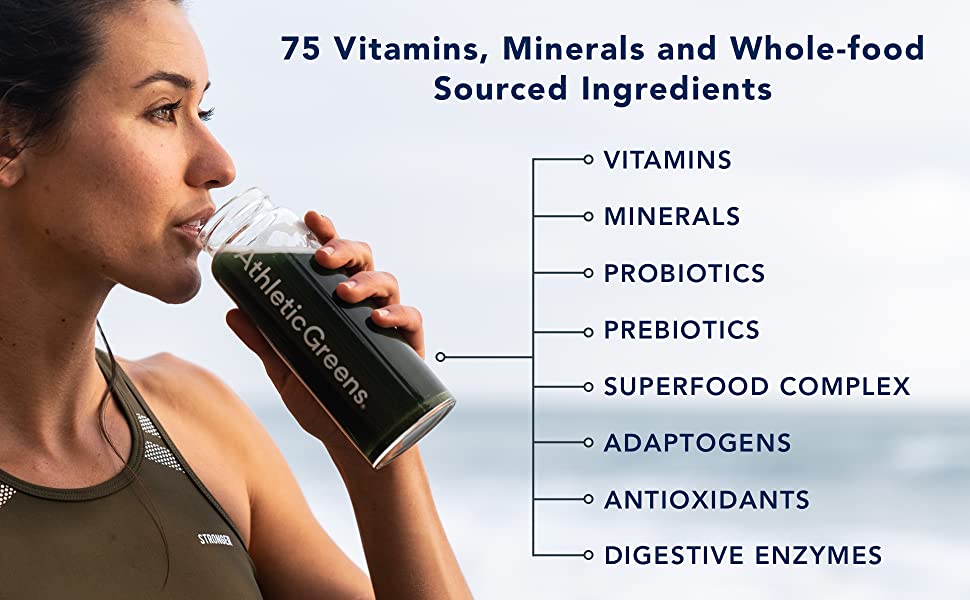 Note that I've only mentioned few of the ingredients that have a role in each section.
The take-home message is that you shouldn't expect any miracles. Nevertheless, many ingredients could have positive long-term effects and some of them do have essential roles in proper body functioning.
Here are a couple of quotes from a recent NY Times article titled, "Will Superfood Powders Actually Make You Healthier?"
"This is like throwing the kitchen sink into a powder."

Dr. Pieter Cohen, Associate Professor at Harvard Medical School
AG-1 Price & Shipping
Unfortunately, this is the main weakness of AG-1 Greens powder. By no means, it's the cheapest greens powder out there. In fact, it might be the most expensive one.
US prices for AG-1 are the following:
12.7oz pouch (30 servings): $3.33/serving – $99/pouch
Travel Packs – single servings (30 servings): $3.63/serving – $109/pack
In Europe:
12.7oz pouch (30 servings): €3.57/serving – €107.00/pouch
Travel Packs – single servings (30 servings): €3.90/serving – €117.0/pack
You can opt for a 19% subscription discount, which could help you reduce the cost of AG-1.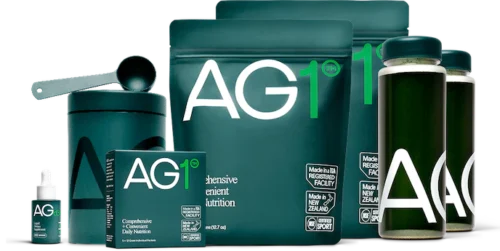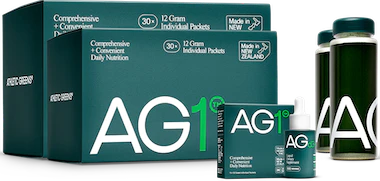 Two subscription tiers are offered, single (30 servings) and double (60 servings). Each is shipped every 30 days, and comes with the starter kit, which includes the following:
| | | | |
| --- | --- | --- | --- |
| Single Sub Pouch – $79/€87 | Single Sub Packs – $89/€97 | Double Sub Pouch – $149/€167 | Double Sub Packs – $169/€177 |
| Canister | Shaker bottle | Canister | Two shaker bottles |
| Shaker bottle | Five travel packs* | Two shaker bottles | Vitamin D3+K2 drops* |
| Five travel packs* | | Vitamin D3+K2 drops* | Five travel packs* |
| | | Five travel packs* | |
* indicates US only
Is AG-1 Worth It?
I think that for most people this price will be just too expensive; and unjustifiable. There are plenty of solid alternatives, like Amazing Grass, out there that will offer you 95% of what AG-1 does for less than a third.
Only when it comes to extreme athletes that need NSF certifications, or just people who want the best (no matter the cost) I would consider AG-1 a reasonable purchase.
That said, a greens powder like SuperGreen Tonik is a much better alternative for most, as it offers greens in effective dosages, unlike AG-1 at a good price.
Shipping
AG-1 delivers to the US and Europe. You should get free shipping with a regular order.
Athletic Greens AG-1 Alternatives
So what are the best AG-1 Athletic Greens alternatives in the market?
Luckily, there's a great selection of green powders to choose from, particularly in the US.
#1 SuperGreenTonik
Our favorite is Super Green Tonik by Human Tonik.
Their green powder formula is 100% transparent, unlike AG-1 and it has all the green powders that you would want in higher (more effective doses).
When tested, SuperGreen Tonik was much better tasting than AG-1 and I felt more energized and in a better mood. The benefits were more obvious and my body had a better reaction to it than AG-1.
This is largely due to them having higher doses of effective ingredients and avoiding adding fillers.
#2 Amazing Grass
If you are looking for a cheaper alternative to AG-1, then Amazing Grass is the greens powder that you are looking for.
While it's not as comprehensive as AG-1 when it comes to the greens added, it offers the essentials your body needs. You will still get all the micronutrients plus plenty of antioxidants and anti-inflammatory agents.
Amazing Grass is 80% as good at less than half the price.
#3 Huel Daily Greens
Our good friends at Huel are now in the green space, with their new product Huel Daily Greens.
This product goes blow for blow with AG-1, with both of them sharing many of the same ingredients. While we prefer that they be a bit more transparent with ingredient quantities, they have successfully made a successful rival to AG-1, and the best part is that at only $50 per 30 serving bag, you can enjoy all the green goodness at literally half the price!!
---
AG-1 FAQ
Can I take two scoops/servings of AG-1 a day?
Yes, it is safe to consume more than one serving of Athletic Greens powder a day. However, it is unnecessary.


Where is AG 1 greens manufactured?
It is manufactured in a TGA-registered facility in New Zealand.


Does the AG-1 contain caffeine?
No, it does not contain any caffeine.


Is AG-1 suitable for Paleo/Keto/Vegan diets?
This product should be OK for most diets, including, paleo, keto, vegan, and low sugar diets.


Where should I store AG-1 greens powder?
It is best to store in a dry cool place, avoiding direct sunlight. Optionally, it can be store in the fridge or frozen.


Pros/Cons
Pros
75 ingredients with proven health benefits
Includes over greens, adaptogens probiotics and digestive enzymes
Contains unique ingredients not found in other green powders
Clear information on micronutrients
Can be bought in the US and EU
4.8/5 after 1900+ reviews
NSF certified for sport
Cons
Only one flavour available
Very premium pricing (due to cost of ingredients)
Not all ingredients will reach efficient dosage
Verdict – AG-1 Review
Summarizing this AG-1 review, it must be said that this is a premium product with a premium price tag. Consequently, the price will alienate many buyers.
However, it is somewhat comprehensible given that there are 75 herbs, fruits and mushrooms in this mix. An unparalleled array of quality ingredients with clear benefits in recovery, cognition, immunity and overall health. It is also uniquely rich in vitamins and minerals for a greens powder.
That said, given the sheer amount of ingredients, I don't think that all of them are in necessary quantities to provide you with full benefits. I.e., there might be such a thing as too many ingredients.
Therefore, I personally use SuperGreen Tonik as my daily green powder. It contains effective doses of greens that my body needs and I feel better because of it.
Taking all into account, I would say that Athletic Greens is one of the best greens powders out there, very well rounded; simply too expensive for most.
Athletic Greens
From $2.56/serving
Pros
Pretty good taste and great mixability
Rich in vitamins and minerals for green powder
Unique blend of 75 high quality ingredients
Contains adaptogens, pre/pro-biotics, digestive enzymes
Mayhaps the best greens blend
Cons
It's too expensive
Ingredient quantities not stated
Only one flavour available