Satia Review | Is this New Healthy Meal Replacement Good Enough?
Spring is here, and today we're taking a look at a brand-new meal replacement in this Satia review.
Satia superfood meal is engineered for those who are short on time, and long on healthy solutions. Containing 24 superfood ingredients from various fruits, vegetables, and nuts, Satia seeks to provide a healthy energy boost in each serving.
Thus, it's ideal for those looking for a healthy nutrient dense meal replacement shake without any unnecessary fillers.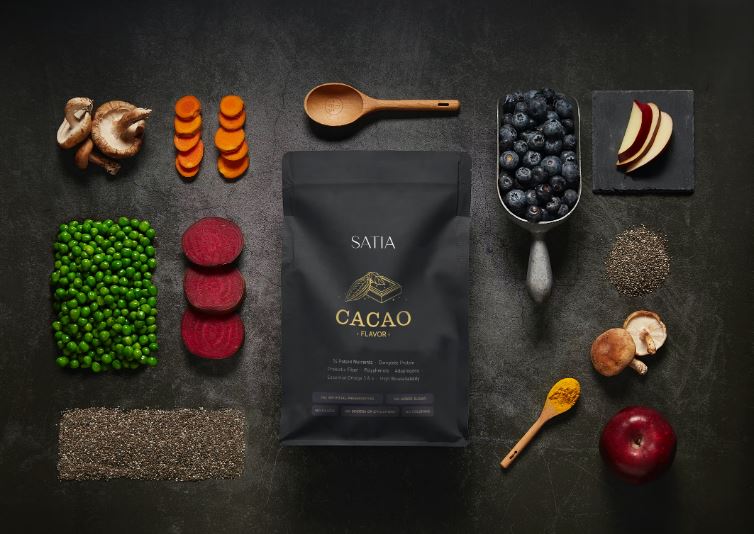 Satia contains 25g of protein, just 1g of sugar and only 7g of net carbs at 241 calories per serving.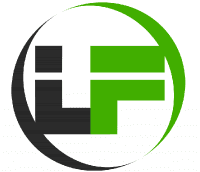 Not in a reading mood? Here are LatestFuels quick takeaways:
Satia is an all-natural, superfood dense meal replacement shake.
For $90 you get 15 servings, at 241 calories…including 25g of protein.
No gluten, soy, dairy, or artificial anything.
Contains tree nuts.
The taste was so-so, texture was nutty.
Shelf life is only 30 days
Use site shop.satia.com for one-time purchases
---
Satia at a Glance
Flavors: Cacao
---
Opinion
I'll have to approach this a bit differently, as it contains macadamia nuts, which I'm allergic to. I should be able to taste the product but cannot have a full serving. Don't worry, I have a good-faith tester lined up.
Back to Satia, they've taken the "get all the healthy stuff" approach in their ingredient choices. It's what I usually refer to as a boutique product, one not engaged in the race to the bottom, or finding its footing in the mushy middle. It aspires to be top of its class, and we'll see if it can really do that.
As the market for healthy meal replacement shakes is tough in the US.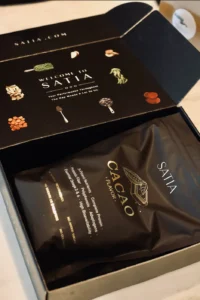 The packaging and presentation are top-notch. I received the item in a custom printed box, with a high-quality bag, inserts that describe every ingredient, and an included METAL shaker bottle, which itself is worth around $30.
The Ups
1. Well-designed label. Very detailed breakdown.
2. Well-referenced ingredients. Many organic inclusions and links to articles and studies.
3. Includes high-quality metal shaker. Finally, one worth holding onto.
The Downs
1. Confusing webpages. If you purchase, you must agree to a monthly renewal from the main site.
2. Not the best tasting. Not awful, but almost too natural. Very strong cacao with no sweeteners.
3. Micronutrients are unlisted. Amazing ingredients, but no nutrient breakdown.
4. Short shelf life. Only 30 days, so make sure you drink consistently
5. Pricey. Looking at $6 per serving.
Nutritional Breakdown
Looking at Satia's ingredient list, we see plenty of organic plants and vegetables.
In fact, the whole formula is 100% plant-based.
Furthermore, it is free of any artificial sweeteners, which recent studies have linked with CVD and long-term chronic diseases.
Satia's formula is completed with 24 superfoods that will boost your immunity, brain function, mood, and reduce inflammation.
Satia Nutrition Overview
Kcal/meal
241
Macros (C/P/F)
7/25/10.5
Vegan
Yes
Keto
No
Features
Gluten, Free, Dairy Free,
Soy Free
Non-GMO
Yes
Organic
No
Includes Probiotics
Yes
Artificial Sweeteners
No
Synthetic Additives
No
Contains All Micronutrients
No
Controversial Ingredients
Tree Nuts
Carbohydrates
Based on 241kcal serving:
Total Carbs: 17.2g, 8.4% of DV.
Net Carbs: 7.2g, (Total Carbs – Dietary Fiber – Non-digestible Carbs)
Sugars: 1.5g, 1.4% of DV
Fiber: 10g, 8.5% of DV.
You get an ample inclusion of fiber from ingredients like pectin – a vegan, fiber-rich, gelatin replacement, macadamia nuts and complex carbs like oat flour.
Satia contains no artificial sweeteners, and from the looks of it, no natural ones either.
Protein
Per 241kcal serving:
Total Protein: 25g, 27.1% of DV
Source(s): Brown Rice, Pea, Chia
Here we have usual suspects of pea protein and rice protein. The majority of the protein in Satia happens to be pea protein. With the inclusion of rice and chia, all essential amino acid bases should be covered.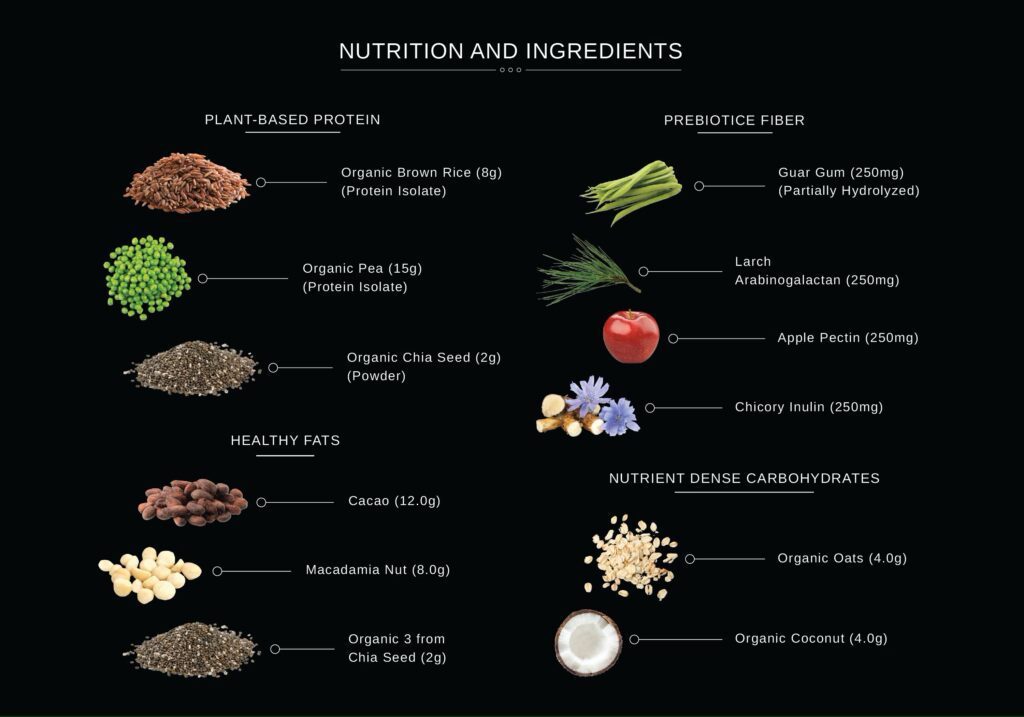 Fats
Per 241kcal serving:
Total Fats: 10.5g, 18% of DV.
Saturated Fats: 1.5g, 10% of DV.
While also providing a protein boost, the 8g of included macadamia nuts form the basis for the healthy fats. There is also 12g of organic cacao (which you can taste every gram) adding to the fatty acid profile of Satia.
Cacao is also rich in antioxidants and monounsaturated fats that can help you reduce your bad cholesterol levels.
Micronutrients
Satia is likely very strong on micronutrients, but unfortunately types and amounts are listed on the label. They've opted to lean heavily on their quality ingredients.
Allergens
Macadamia nuts are the primary allergen in Satia. Steer clear if you suffer from tree nuts allergies.
Taste Test
Satia has a very pronounced cacao scent, and you can also pick up other notes. You can see the small bits inside which I assume to be the nuts.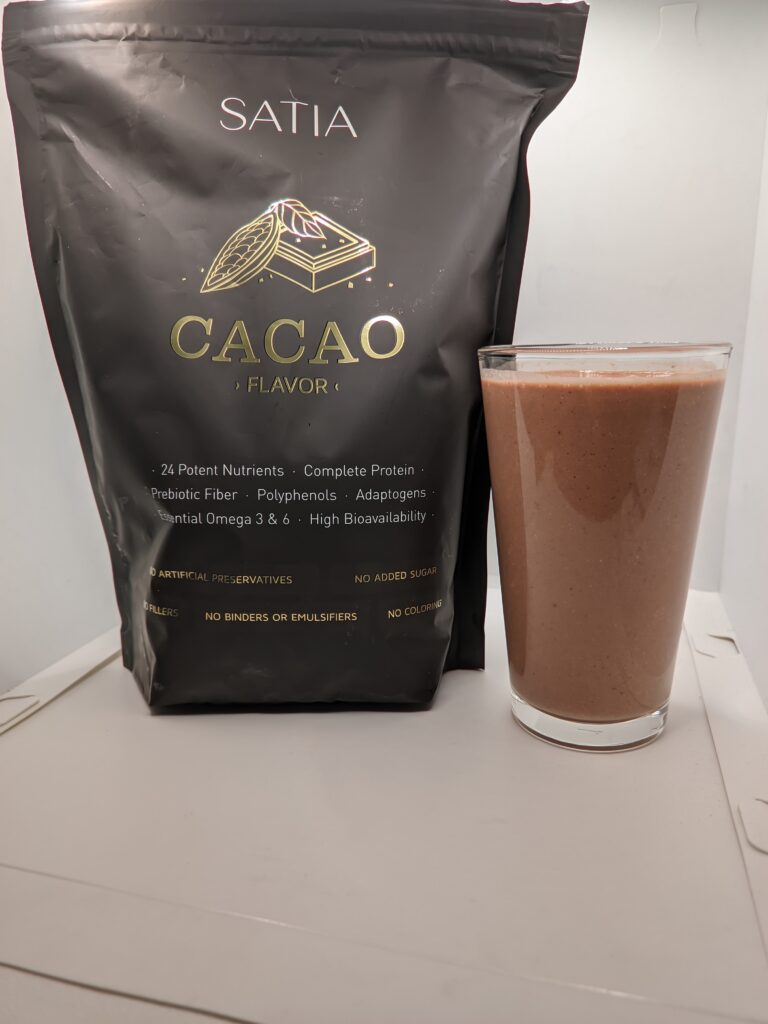 I took the chance and tasted the shake, which has a very nutty flavor, and a strong unsweetened cacao flavor.
The shake has lots of small pieces of nuts in it too, so getting it perfectly smooth may be difficult, without blending.
If I could really drink it, I would surely want to add bananas, or peanut butter to jazz it up. Trying it with water made for a thinner than ideal shake, but with plant milk, it was very thick.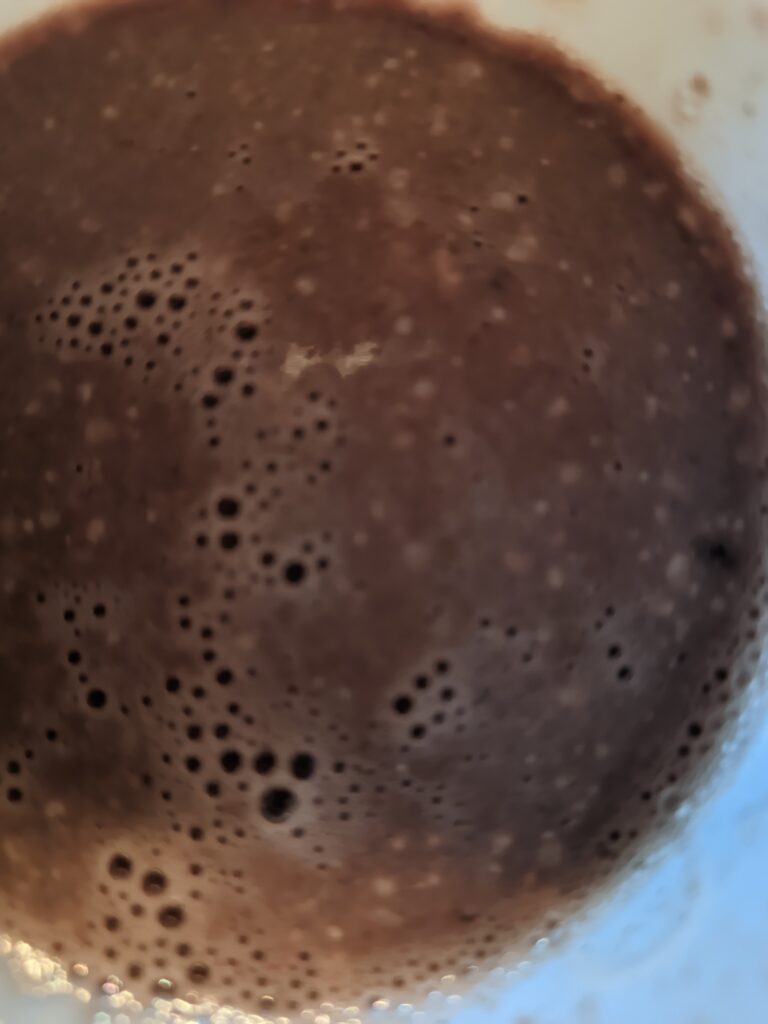 My taste tester got it down and said that it was rather filling for almost 3 hours.
About Satia

Founders Benjamin Bowers (top) and Peter Vijeh (bottom) confess their first-hand insight into wear and tear on the body from athletic competition and fitness conditioning only reinforced their obsession for health and nutrition. Frustrated by an inability to find a product that met our high standards, we created Satia.


Here are some of the things that we think set us apart:

– Meticulously researched ingredient list: Everything we include is backed by academic / scientific research that suggests these ingredients offer legitimate health benefits. While none of these ingredients are actually FDA certified or have gone through clinical trials (that would be too cost prohibitive), the evidence available at this time seems to suggest they may provide some benefits.

– Focus on wholefood, natural ingredients: Some other products in the category use highly processed ingredients that probably have no place in your diet. Things like Maltodextrin, a cheap highly processed polysaccharide, used primarily because of its low cost and shelf life stability.

– Focus on quality: We avoid sourcing ingredients from sketchy suppliers, this means avoiding foods grown in geographical regions that don't have a pristine reputation.

– Balancing macronutrients: Other products tend to be too heavy on carbs, or too heavy on protein, leaving you feeling poorly satiated afterwards. After drinking our product in the morning, we feel incredible for hours. Not hungry, not jittery, no crash before lunch time, just a feeling of wellbeing.

Peter Vijeh & Ben Bowers
Pricing
Satia can only be ordered from their webpage.
The page satia.com, only offers the subscription option. The site shop.satia.com, offers individual purchases, as well as subscription purchases.
The subscription discount is 15% and the product is shipping at intervals of every 30 days.
| | |
| --- | --- |
| One Time Price (Serving Price) | Subscription Price (Serving Price) |
| $90 ($6 per) | $76.50 ($5.10 per) |
Certainly, the shopping experience can be improved, as the loading of the pages was a little slow, and the information not clear enough.
Shipping
All orders ship free, and it's unspecified which shipping partners or options are available. The shipping offered was economy shipping, with estimated delivery of between 5 to 8 days.
Our package arrived via UPS.
Customer Satia Reviews
Here are a few reviews on Satia from producthunt.com. The results seem relatively positive leaning.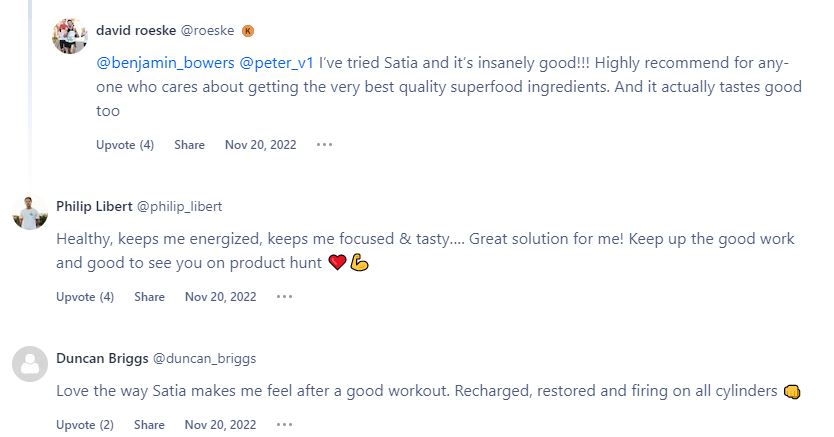 Satia vs. Ka'Chava
Of course, we must compare Satia against the LyfeFuel, and Ka'Chava. These two are some of our favorite meal replacement shakes in the US, and absolute powerhouses when it comes to nutrition.
Seeing that they are both "superfood" products, it should be a very fair comparison.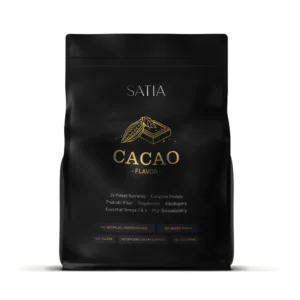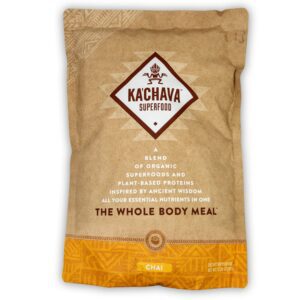 Head to Head
Category
Ka'Chava
Satia
serving price
$4.66
(USD)
$6
(USD)
kcal/serving
240
241
servings per
15
15
Flavors
5
1
Protein (g)
15
25
Sugar (g)
7
1.5
Fiber (g)
6
10
Fats (g)
7
10.5
Carbs (g)
24
17
Vegan
Y
Y
Certified
Organic
N
N
Micronutrient
26
?
Artificial Sweeteners
N
N
Synthetic Additives
N
N
GMO?
N
N
Protein Source
Pea & Rice
Pea, Chia &
Rice
Availability
USA
USA
The Results
While getting the exact same number of servings and calories, that's where the similarities end here.
I do really like how Satia provides detailed breakdowns of their ingredients, and Satia's higher protein and fiber also can't go unnoticed.
One drawback is that there is no listing of micronutrient content. If you're focused on making sure you get enough of one vitamin or not too much of another, you'll just have to rely on the ingredients to get an idea of the micronutrient landscape.
Other Healthy Alternatives
As mentioned previously, there are other great artificial sweetener shakes like LyfeFuel Daily Essential and Rootana.
The first is an ultra nutritious meal replacement shake that also tastes great. It's a low-calorie option for those who care about their health and not so much about budget.
For Cacao lovers and more budget oriented shoppers, Rootana can be a great alternative. This shake is an absolute delight and also 100% vegan, and without artificial sweeteners.
Both options scored higher when it comes to taste and convenience.
Satia FAQ
Why is your product a "premium" superfood meal? What makes it premium?
Two fold, the high quality sourcing – the trusted organic distributors we choose to work with, and the amount of each ingredient per serving. For example, we have 12 grams of cacao and 8 grams of macadamia nuts per serving, which are high dosages, and those are two of our most expensive ingredients. Each ingredient is the exact amount to show benefits based on the latest scientific studies. With less superfoods, we were able to increase the dose to reflect the data. This makes it more expensive than adding over 80 random super foods in minuscule amounts.


What is the shelf life?
30 days. Without preservatives, the shelf life is only 30 days after the bag is opened. For this reason, we have formulated Satia with only 15 servings vs. 30 servings. Which gives you better odds of finishing the bag in 30 days.


Why did you include so much Cacao?
Cacao is the raw form of chocolate. The fruit of the Theobroma Cacao tree means "food of the gods" because it contains over 400 different healthy compounds. From heart healthy fats that support brain health, and healthy fats like Oleic acid that can lower cholesterol, to mind-stimulating compounds. Three notable compounds within cacao are theobromine, phenylethylamine and anandamide. They can have significant cognitive benefits in high doses. For this reason, we have included so much of it in Satia.


Are there any artificial ingredients or preservatives?
There are no artificial flavors, sweeteners, preservatives, or vitamins


Please outline the return policy?
If Satia turns out not to be what you expected, we will give you a full refund on up to one bag of product. You can return product for any reason at all, no questions asked. 


"You want to take them, then take them."

"But it's not going to solve nutritional problems"

Dr. Marion Nestle, Emeritus Professor of Nutrition, Food Studies and Public Health at
New York University
"You want to take them, then take them."

"But it's not going to solve nutritional problems"

Dr. Marion Nestle, Emeritus Professor of Nutrition, Food Studies and Public Health at
New York University
---
Verdict – Satia Review
I respect what Satia is seeking to accomplish.
They've managed to put some of the best, science-backed ingredients all into one. They've also gone about this in a somewhat different way, like really upping the cacao content to reap its good fat and antioxidant benefits, making it more than just another chocolate flavor.
There are some shortfalls I need to mention. A big one is how ONLY subscription purchases are offered through what seems to be the main site. I had to go to a different site for an individual purchase. I can see that being problematic. There is no reason that what seems to be the main site (top search result) isn't offering all purchasing options.
Another is not having a micronutrient breakdown. It's great they are so proud of their ingredient choices, but this should also be included.
Tastewise, it's a bit below average, but I acknowledge that may not have been top of mind when formulating an ultra-healthy, premium meal shake like Satia. How about some coconut sugar to make it a bit more palatable? It worked very well for products like Rootana & LyfeFuel.
Bottom Line – Not a bad product, but surely room for improvement. Caters more towards a certain subset of individuals that likely already have their health in order.