MyProtein Greens Review | …And My Day Is Ruined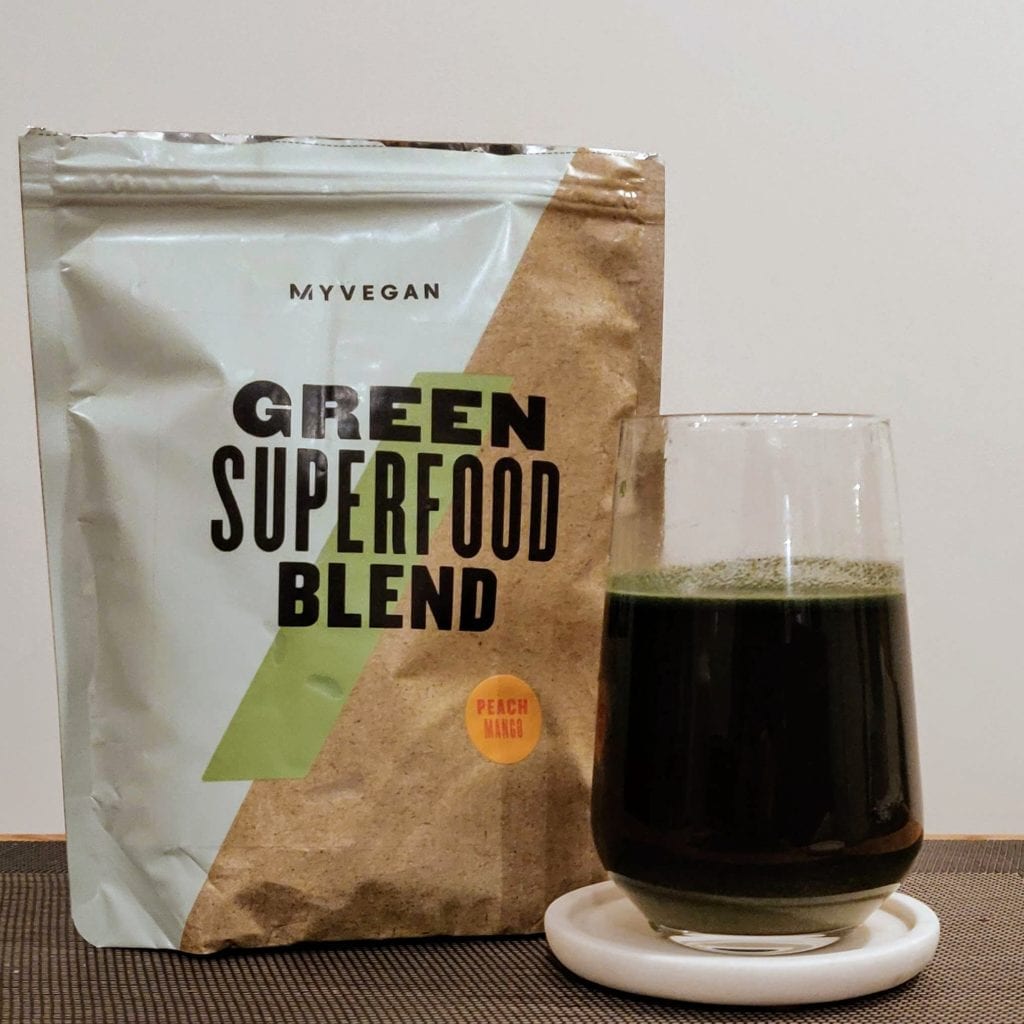 In this MyProtein Greens review, I will be analyzing the superfood blend from the #1 nutritional company in Europe. In fact, My Protein has become a staple of protein powders, BCAAs, pre-workout powders, multivitamins and all kind of nutritional supplements. As such, I was highly motivated to review their green powder. That motivation fade away quickly, as I read the ingredients list, and sank once I tried the product. Therefore, even before going any further, I will let you know that there are better greens powders out there. That said, let's dive in into this MyProtein Green Superfood Blend review.
My disappointment is immeasurable and my day is ruined.

TheReportOfTheWeek, Youtuber
Note: this is a hyperbole, and I think the product is fine. Just does not reach the standards I expected.
---
MyProtein Greens Review at a Glance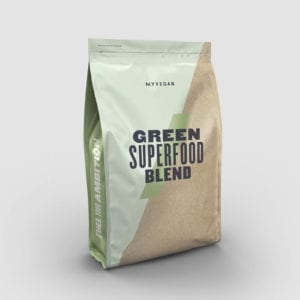 Flavours: Raspberry & Cranberry, Peach & Mango, and Unflavoured.
---
Nutrition
| | MyProtein Greens |
| --- | --- |
| Kcal/serving | 25 |
| Sugars (g) | 1.0 |
| Protein (g) | 1.0 |
| Fibre (g) | 1.0 |
| Vegan | Y |
| Organic | N |
| # of Greens | 26 |
| Adaptogens | Y |
| Probiotics | N |
| Digestive Enzymes | N |
| Sweetener | Stevia Extract |
| Unwanted Ingredients | Maltodextrin, Silicon Dioxide |
One of the key differences of My Protein's Superfood Blend, when compared to competitors like Super Greens, is the presence of unwanted ingredients. By this, I mean ingredients that should not be in the best green powders; and could potentially be harmful. Nonetheless, I want to highlight that they are just unecessary.
On the flip side, it is positive to see that MyProtein uses up to 26 different greens to provide you with a wide array of phytonutrients; even if their effectiveness in low dosages might vary.
Ingredients
Core Greens Blend
Besides the usual suspects (kale, spinach, spirulina, wheat grass…), Superfood Blend also contains lemon, carrot, pomegranate, acerola, parsley… to mention a few.
For instance, MyProtein Greens include bilberry, which has been used as medicinal plant since the middle ages. Among other benefits, it has been suggested that it helps with eye fatigue, and reduce gum inflammation and bleeding.
All in all, the core green blend included in MyProtein's Superfood is a well balanced one. You will get a mix of alkaline greens (spirulina, beet root) and antioxidant rich herbs (elderberry, spinach). You will get significant amounts of Vitamin A and C, too.
Adaptogens
Ginkgo or ginkgo biloba is a traditional Chinese herb often used with nootropic purposes. Flavonoids present in this plant extract can interact with rain receptors associated with memory, cognition and learning. Besides boosting mental performance, it might also reduce anxiety when taking ginkgo over longer periods of time.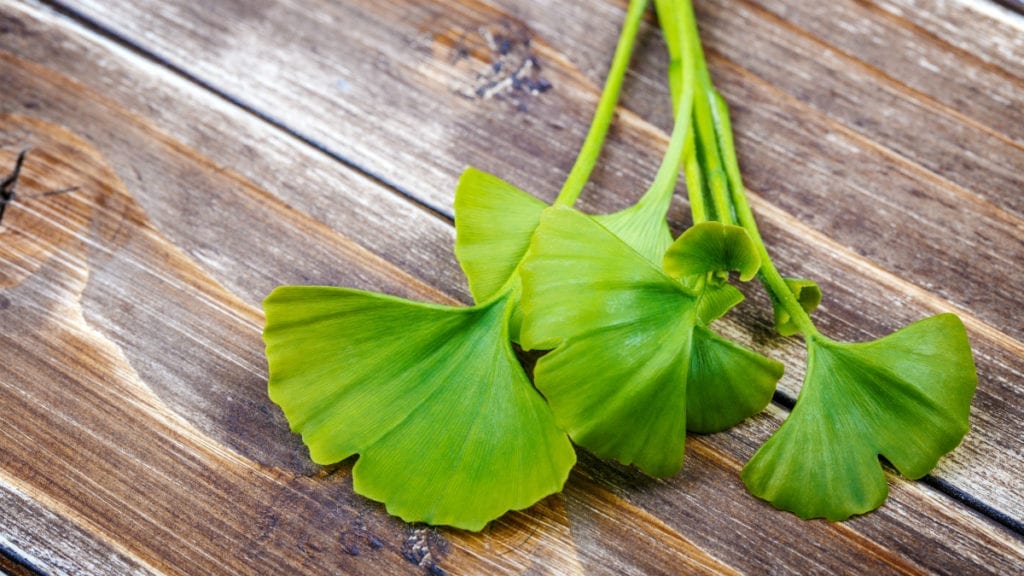 Asides, MyProtein's greens also include green tea extract (contains caffeine) which can further help you focusing.
Enzymes/Probiotics
Like in many other green competitors, there are none in this mix.
Unwanted Ingredients
Unfortunately, there are a few fillers and unnecessary ingredients in the Greens Superfood blend:
Brown rice. Albeit it's in low quantities, brown rice is not as nutritious as pure superfood greens and it's just a filler.
Maltodextrin. This carbohydrate often has a bad name in meal replacements due to being nutritionally empty (nothing but carbs). In this case, it's probably used as carrier (very small amounts); but again, it's not an ingredient you will see on the best greens drinks.
Silicon dioxide. While it is been deemed safe by the European Food Safety Agency and FDA, there have been concerns about its carcinogenic properties. More long term research is required, as well as stricter regulations.
Sweeteners
Steviol glycosides are the sweeteners used by MyProtein.
Other Interesting Ingredients
Considering that MyProtein Greens have 26 different vegetables, there are many interesting ones. Nonetheless, I wanted to highlight some of the most positive superfoods:
Parsley. The commonly used herb is, in fact, often used to treat high blood pressure, and allergies. It's also rich in vitamin K, A and C. If that weren't enough, parsley is rich in phytonutrients that may have anti cancer effects. Namely, flavonoids (reduce colon cancer), myricetin and apigenin.
Acerola. This superfood is one of the richest natural sources of ascorbic acid, vitamin C (50-100 times to that of a lemon), and it has great antioxidant capacity, as well as, helping with anti-aging.
All Ingredients
Greens Blend
Kale,  AncienTrim (Millet, Amaranth, Buckwheat, Quinoa, Chia), Spirulina, Wheat Grass, Barley Grass, Oat Grass, Alfalfa Grass, Pomegranate, Beet, Carrot, Tomato, Spinach, Broccoli, Lemon, Acerola, Parsley, Blackberry, Blueberry, Bilberry, Grape Seed Extract, Elderberry.
Adaptogens
Ginko, Green Tea Extract
Other
Brown Rice, Maltodextrin, Silicon Dioxide, Sunflower Oil, De-Oiled Sunflower Lecithin.
Greens Blend
Kale Powder,  AncienTrim ™(  Spirulina Powder, Millet Powder, Amaranth Powder, Barley Grass Powder, Wheat Grass Powder, Barley Grass Powder, Oat Grass Powder, Alfafa Grass Powder, Pomegranate Powder, Beetroot Powder, Carrot Powder, Tomato Powder, Spinach Powder, Broccoli Powder, Lemon Powder, Acerola Powder, Parsley Powder, Blackberry Powder, Blueberry Powder,  Bilberry Powder, Grape Seed Extract, Elderberry Powder.
Adaptogens
Ginkgo Biloba Extract, Green Tea Extract.
Other
Brown Rice, Maltodextrin, Silicon Dioxide, Sunflower Oil, De-Oiled Sunflower Lecithin), Flavouring, Natural Flavouring, Sweetener (Steviol Glycosides).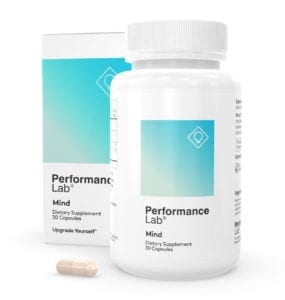 Boost Your Mental Performance
Performance lab mind can help you with burnout resistance, and brain health.
Increases focus, memory and motivation.
Helps restoration of brain chemicals.
Use this nootropic in conjunction with your greens for optimal brain functioning.
Taste
| | Complete Greens |
| --- | --- |
| Best Tasting Flavour | Peach Mango |
| Taste | 3.5/5 |
| Texture | 4.0/5 |
| Easy to Mix | Yes |
| Goes Well With | Smoothies, Juice |
My biggest disappointment while reviewing MyProtein's Green blend powder was the taste, without a doubt. For a brand that has such good tasting supplements (as well as vast experience), I expected more accomplished flavours.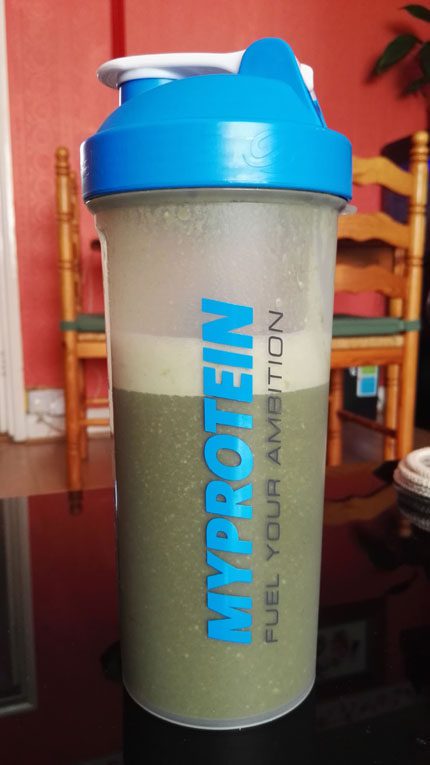 Instead, all green powders were bland, watery and generally mildly unpleasant. Having tried out Bulk Powder's Complete Greens recently, this drink felt flat. Thus, I highly recommend mixing it with smoothies or juices (or your favourite protein powder).
Similarly, the unflavoured version is not great either. Unfortunately, I'm not the only one thinking this, since many of the negative reviews in their site agree with me.
Tastes fine when mixed with apple juice. Couldn't drink it with water.

Customer review
Or the more extreme version (clearly an exageration):
Don't buy this unflavoured. Smells like cheese. The unflavoured taste is so bad I can't use any of it.

Customer review
Price & Shipping
Regarding the price, MyProtein's green powder is without a doubt more affordable than the premium options in the market. Therefore, it will suit better to those that care about budget first.
The prices in the UK are the following:
250g bag (33 servings): £0.51/serving – £16.99/bag
500g bag (67 servings): £0.40/serving – £26.99/bag
In the US, these will cost you:
0.55lb bag (33 servings): $0.85/serving – $27.99/bag
1.1lb bag (67servings): $0.78/serving – $49.99/bag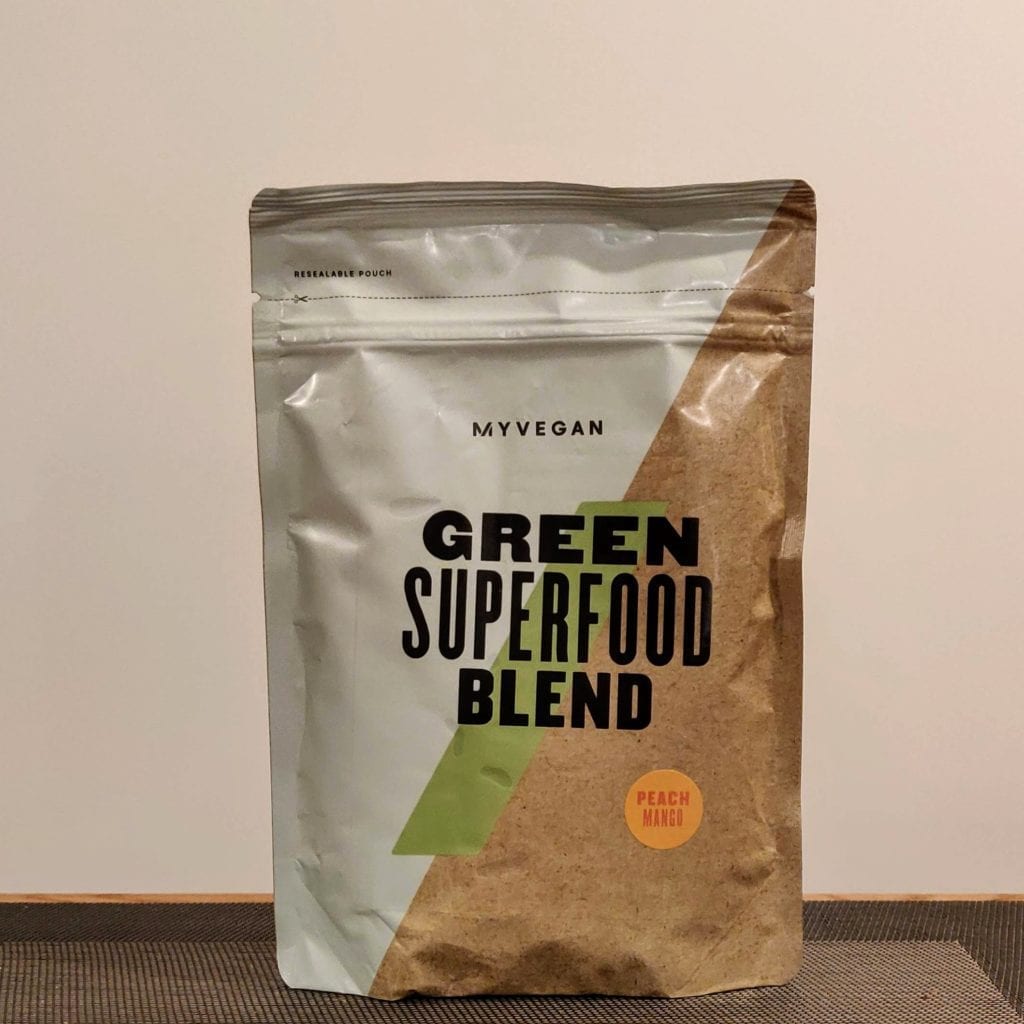 Pro-tip: MyProtein is well known for having ubiquitous discounts. Check out their site for their latest sale before buying!
On the positive side, you will be able to get free shipping in both Europe and the US very easily. If you are looking to buy something extra to reach the threshold, I recommend you the following:
Goes Well With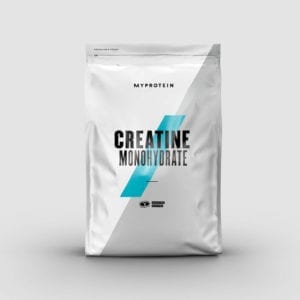 Creatine Monohydrate
Best supplement to boost workout performance.
Scientifically proven to increase your ability to produce energy.
Affordable and high quality source.
Very positive user reviews.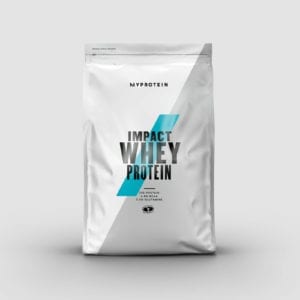 Impact Whey Protein
Impact Whey and Impact Whey Isolate are the best value for your money.
Great source of protein that's very affordable and incredibly tasty.
Over a dozen of flavours to choose from.
My daily protein powder while I was a student.
FAQ
How should I drink MyProtein Greens?
Although you can drink them with water, I would highly recommend mixing them with a juice, meal replacement shake or your protein drink for better taste.


Is MyProtein Greens vegan?
Yes.


Is it safe to consume MyProtein Superfood Greens?
Yes. Despite the fact that it contains unusual ingredients for a green powder, they are all safe to consume in a regular basis.


Can I replace my vegetable intake with MyProtein's greens blend?
No, green powders cannot replace dietary intake of fruits and vegetables. They can, however, provide a boost to your phytonutrient intake.


Pros/Cons
Pros
Cheap
26 different greens
No artificial sweeteners
Available in EU, UK and US
Cons
Contains unwanted ingredients: silicon dioxide, maltodextrin
Flavoured versions only available in EU and UK
Doesn't taste great
Worse than other alternatives
Verdict – MyProtein Greens Review
Considering everything I've stated in this MyProtein Greens review, I cannot wholeheartedly recommend this product.
Although, it will be handy if you already buy MyProtein's superior products (protein powders), I firmly believe that there are better greens out there. Products without any fillers, cleaner ingredients and much agreeable taste.
As a matter of fact, I believe that the price is one of the only good things about this superfood blend; and even then, there are competitors in a similar range.
Therefore, I would recommend you looking at products like Orgain Organic Superfood (US) or Super Greens (EU), instead.
My Protein Green Superfood Blend
From $0.78
Pros
Cheap
Available in the US, UK and EU
Includes 26 different greens
Only 25kcal per serving
Cons
Taste is not great
Contains few fillers and unwanted ingredients
Only Unflavoured is available in the US
No probiotics or digestive enzymes