Best Low Sugar Meal Replacement Shakes for Diabetics (2022)
Diabetes has become one of the main diseases in the Western population in the XXIst century. While many attribute this to the raise of sugary foods, it has been enhanced by the sedentary lifestyle, and increasing obesity. Unfortunately, there is not cure to diabetes yet, besides diet and insulin shots. As such, controling what you eat is crucial; and low sugar meal replacement shakes for diabetes are ideal for that.
Nevertheless, this does not mean meal replacements marketed for "diabetes"; but quality low sugar shakes that will provide you with the best ingredients. A drink with balanced nutrients that will not spike your blood sugar, and yet will provide you with all the nutrients you need.
DISCLAIMER: Before going any further, I need to remind you that I'm no doctor or medical expert; thus, in case of doubts, please ask your dietitian.
---
In a Rush?
Best Meal Replacement For Diabetics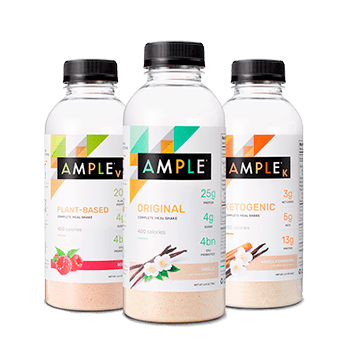 Ample V
Meal Replacement.
Low GI, no artificial ingredients, no soy, no gluten, no-GMO.
Smooth and delicious shakes.
Available also in Keto.
Best Protein Shake For Diabetics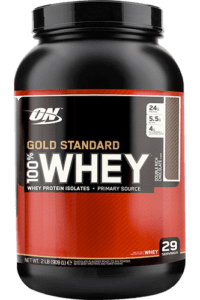 Gold Standard
Protein shake.
1g of sugar, 120kcal, 24g of premium protein.
Great tasting protein shakes perfect to add to your oatmeal.
80% of content is protein.
---
1. Ample V
Editor's Choice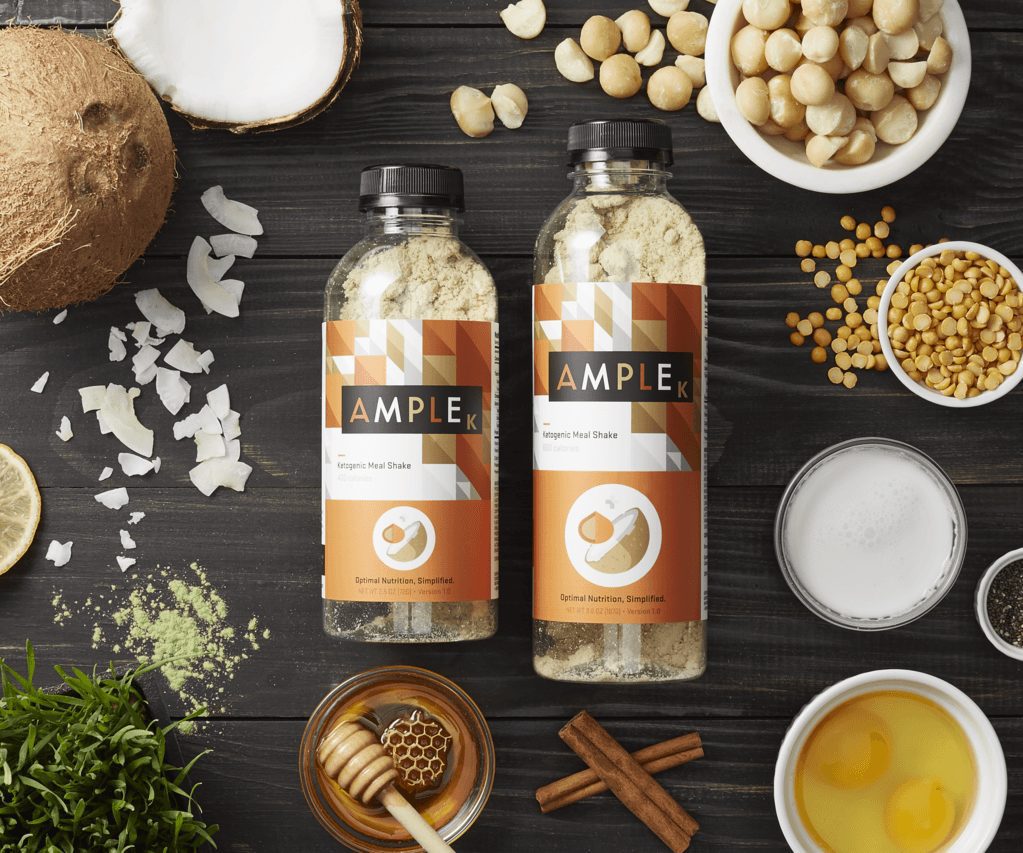 Pros
Great tasting smooth shakes
Vegan, Vegetarian and Keto alternatives
Gluten-free, soy-free, without artificial additives, and with probiotics
Low carb formula to help you with weight loss
Cons
Contains natural sugar
Starting price
Ample is a US based brand that offers premium meal replacements that are low in carbohydrates. Not only low in carbs, but also shakes low in sugar with only 4g per 400kcal. In fact, Ample shakes have 30% less sugar and carbohydrates than some of the most popular diabetic meal replacement shakes in the market.
Furthermore, you can even enjoy a ketogenic option with even less carbs. Nonetheless, the best shakes for most diabetics are going to be Ample O (whey) and Ample V (plant-based). Both, fantastic shakes nutritionally made from real food ingredients and without any artificial sweeteners.
On top of that, Ample shakes will provide you with premium fats, fiber, probiotics (4x what you find in yogurt) and digestive enzymes to take care of your gut health. Enjoy the smooth and tasty shakes, while making sure you keep sugar at bay.
Nutrition
| | | |
| --- | --- | --- |
| per serving | Ample V | DV (%) |
| Energy (C/P/F) | 23/20/58 | – |
| Energy (kCal) | 400 | 20 |
| Fats (g) | 26.0 | 39.0 |
| Saturated (g) | 13.0 | 63.0 |
| Carbs (g) | 23.0 | 8.0 |
| Sugars (g) | 4 | |
| Fiber (g) | 11.0 | 44.0 |
| Protein (g) | 20.0 | 40.0 |
| Sodium (mg) | 380 | 15.0 |
---
2. Complete 360 Meal
Best in Europe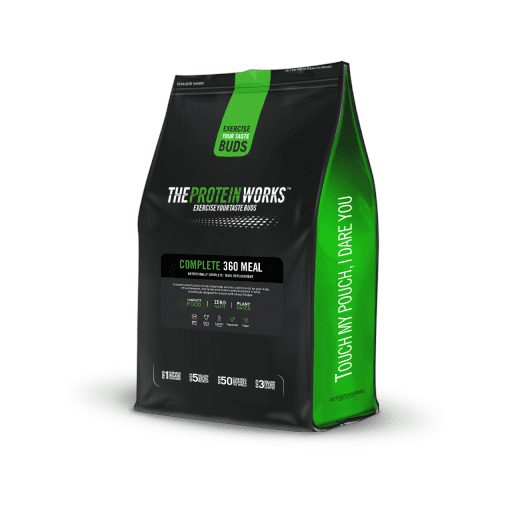 Pros
1g of sugar per 400kcal
High in fiber and protein, ideal for weight loss
Great tasting shakes
Always have great discounts
Cons
Best prices are achieved with discounts
Complete 360 Meal is a great low sugar shake with only 1g of sugar per 400kcal. This makes it the ideal diabetic meal replacement drink, that will also provide you with 30g of protein and 10g of fiber. For this, TheProteinWorks uses a vegan blend of pea protein, rice protein and hemp protein.
On top of that, the drink provides you with 25 vitamins and minerals, a serving of probiotics and all the other essential nutrients (like omega-3). Thus, you can get a vegan diabetic meal, that will help your mind and body.
Plus, the taste is a real highlight. My favourite is the Double Milk Chocolate, but the Vanilla flavour is great, too.
The best news is that these shakes are currently 40% off in both EU and US stores. Make sure you grab them to get yourself a steal!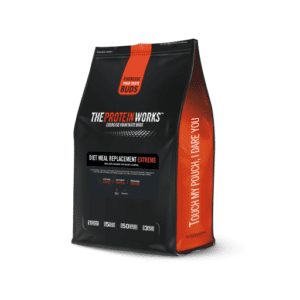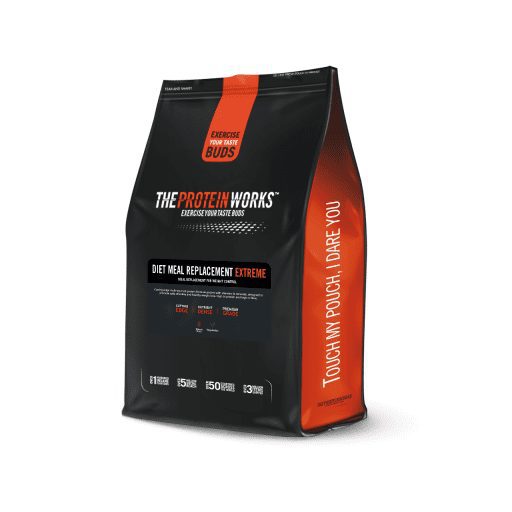 Nutrition
| | | |
| --- | --- | --- |
| per serving | Complete360 | RI (%) |
| Energy (C/P/F) | 46/30/24 | – |
| Energy (kCal) | 400 | 20 |
| Fats (g) | 11.0 | 19 |
| Saturated (g) | 1.3 | 6.5 |
| Carbs (g) | 45.0 | 17 |
| Sugars (g) | 1 | 1 |
| Fiber (g) | 10.0 | 35 |
| Protein (g) | 30.0 | 60 |
| Salt (g) | 0.3 | 5 |
---
3. Raw & Organic
Low Calorie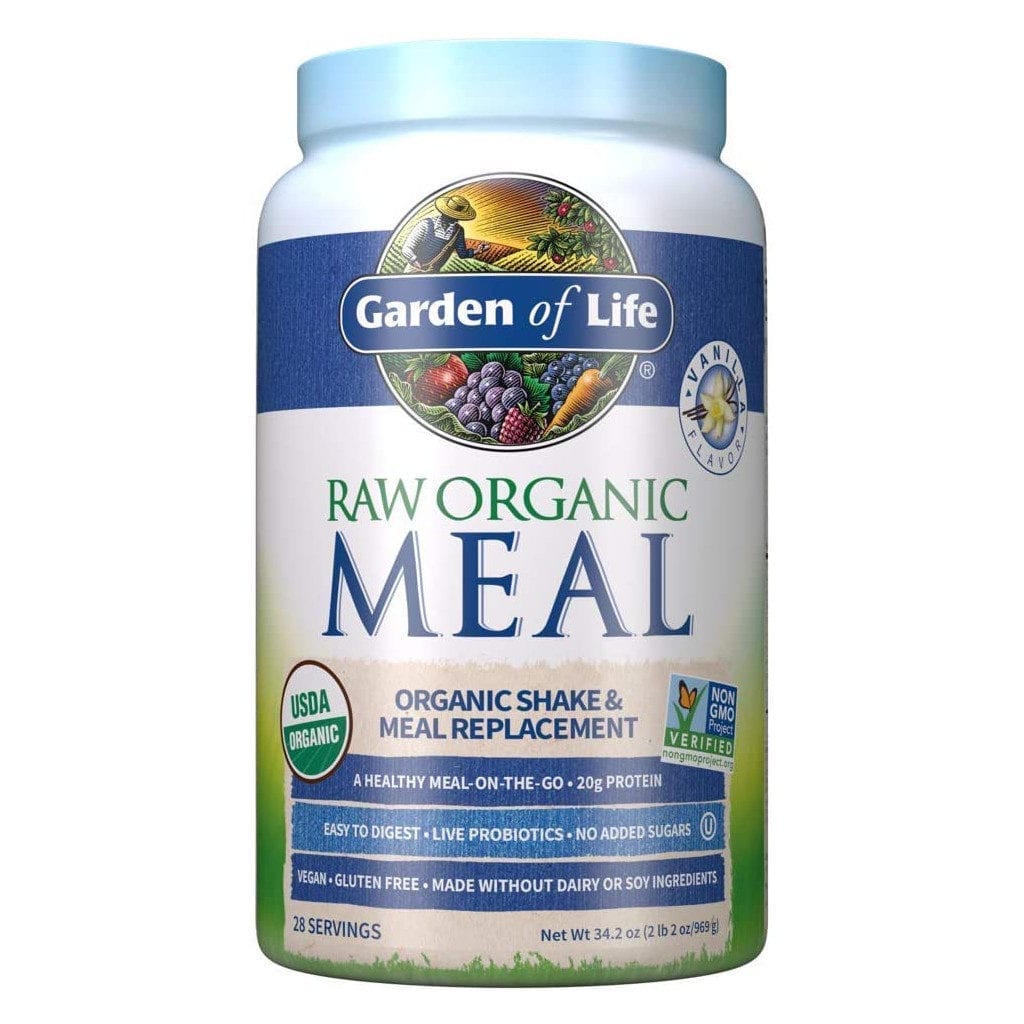 Pros
130kcal per shake
Less than 1g of sugar per serving
USDA organic certified, made with plant based ingredients
Dairy-free, soy-free, gluten free
Added probiotics and greens to enhance digestion
Cons
Too low for a full meal
Can be pricey
Garden of Life's Raw & Organic is one of the most popular meal replacement shakes with more than 10k reviews on Amazon (4.4/5 rating). Not only it's popular, but it is also great to make diabetic smoothies to lose weight.
In fact, Raw&Organic recommended serving has only 130kcal, but it's incredibly nutritious due to the 44 superfoods that they use (tomato, broccoli, tapioca, kale, blueberry, onion, spirulina…). These greens are filled with micronutrients and antioxidants but are low in calories.
Therefore, this is the ideal diabetic diet drink that you can use to boost your nutrition. I would recommend doubling the serving or adding your ingredients of choice (peanut butter, fruits, milk) if you are looking to use this to replace full meals.
Nutrition
| | | |
| --- | --- | --- |
| per serving | Raw Organic | DV (%) |
| Energy (C/P/F) | 24/62/14 | – |
| Energy (kCal) | 130 | 7 |
| Fats (g) | 2.0 | 3 |
| Saturated (g) | 0.0 | 0 |
| Cholesterol (mg) | 0.0 | 0 |
| Carbs (g) | 12.0 | 4 |
| Sugars (g) | 1.0 | |
| of which added (g) | 0.0 | 0 |
| Fiber (g) | 2.0 | 7 |
| Protein (g) | 20.0 | 40 |
| Sodium (mg) | 190 | 8 |
---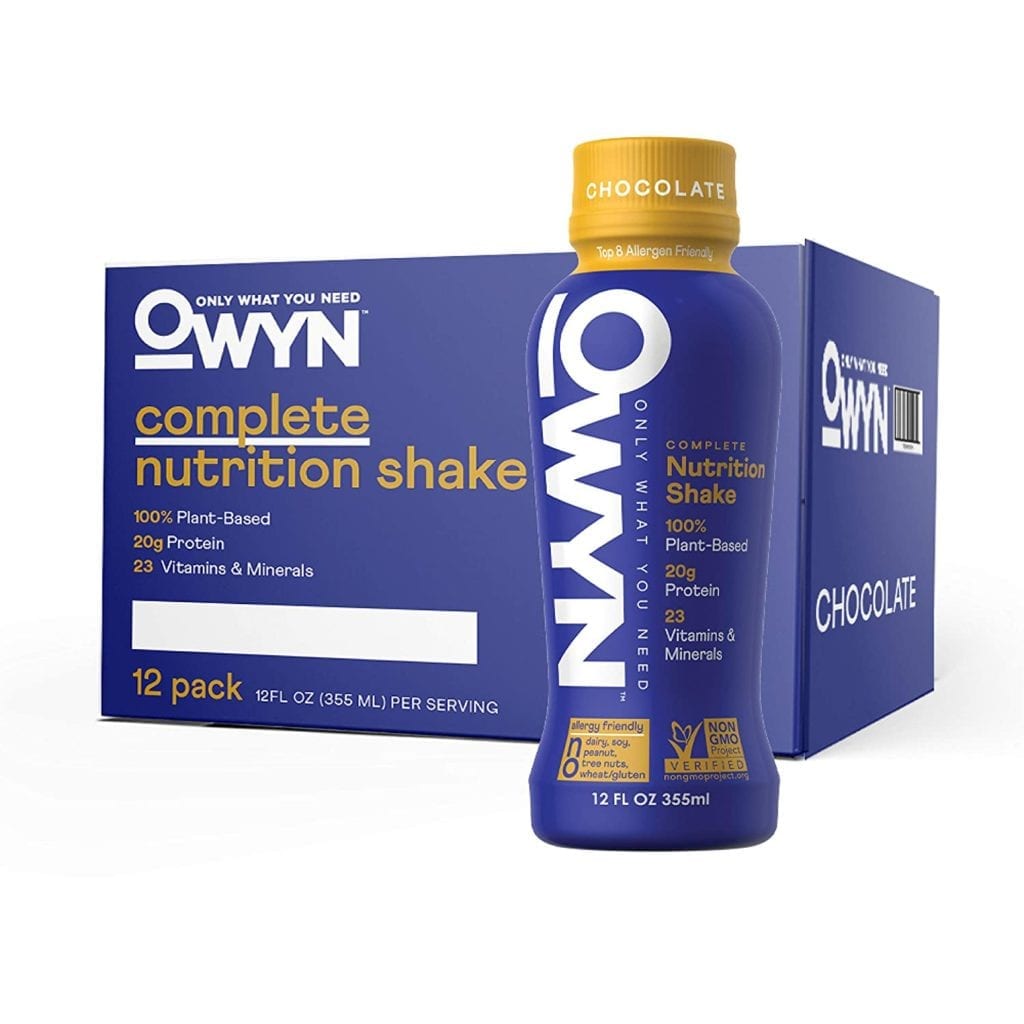 Pros
Convenient and easy to drink on the go
No sugar alcohols, only 5g of sugars
Hypoallergenic (no soy, no gluten, no dairy, no peanuts)
300kcal, 20g of complete protein
Cons
Only 2 flavours available
Only available in the US
Only What You Need (OWYN) is the diabetes meal replacement shake for those who are lazy. Jokes aside, the convenient ready-to-drink format is ideal for those who consume their meals on the go. If you have ever been worried about having to eat a safe meal on the go, OWYN's nutrition shake for diabetics is the answer.
In truth, it's not designed for diabetics, but for everyone that's looking for a drink with just the essentials. This shake has no soy, no dairy, no gluten, no nuts and no GMO ingredients. What it does have is all the vitamins and minerals, omega-3, 20g of plant protein and only 5g of sugar per 300kcal.
There are two flavours available: Chocolate and Chai. The second contains caffeine. Personally, I enjoy the chocolate one best, but Chai can be a great low sugar drink for breakfast.
Nutrition
| | | |
| --- | --- | --- |
| per serving | OWYN RTD | DV (%) |
| Energy (C/P/F) | 43/27/30 | – |
| Energy (kCal) | 300 | 15 |
| Fats (g) | 10.0 | 15 |
| Saturated (g) | 1.0 | 5 |
| Cholesterol (mg) | 0.0 | 0 |
| Carbs (g) | 31.0 | 10 |
| Sugars (g) | 5.0 | |
| of which added (g) | 5.0 | 10 |
| Fiber (g) | 3.0 | 12 |
| Protein (g) | 20.0 | 40 |
| Sodium (mg) | 330 | 14 |
---
5. HLTH Complete Meal
Best Keto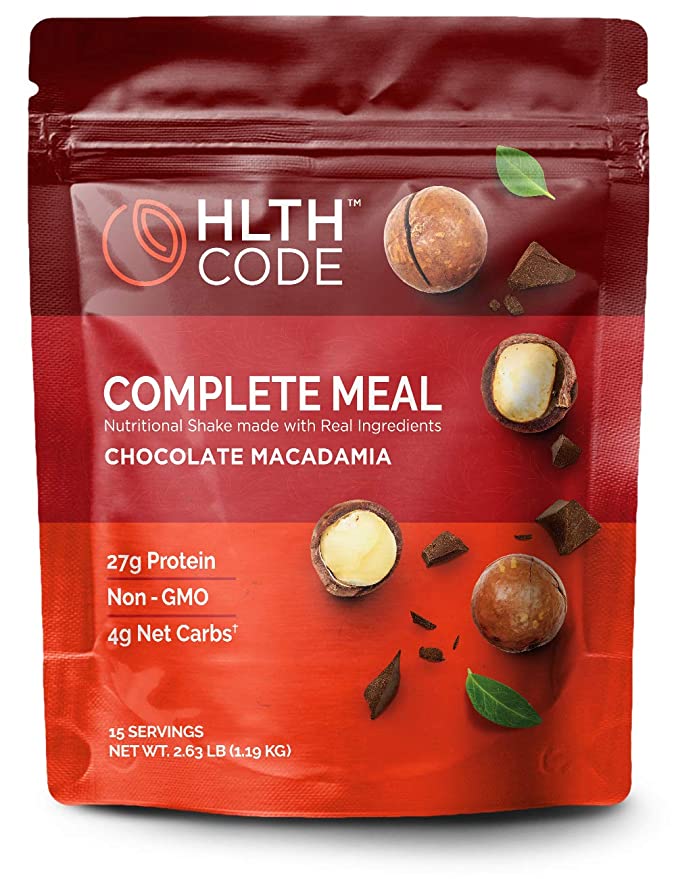 Pros
Formula designed by metabolic scientist
27g of protein, added probiotics and digestive enzymes
Lovely, sweet creamy taste – superb
Very filling and satisfying formula
No artificial ingredients
Cons
Only two flavours
Only available in the US
Ketogenic diets have often been suggested as a treatment for diabetics. Therefore, Keto shakes are often ideal (even if you are not doing keto). Thus, HLTH shakes are some of the best meal replacements for diabetics.
Designed by Dr. Bikman, they have a formula that offers you 1:1 protein to fat ratio. In his research, he's found this to be best for nutrient absorption and healthy living style. HLTH shakes also have 50% of your daily vitamins and minerals. Limiting your carb intake has never been easier.
Besides, HLTH drinks are absolutely delicious. It's a pity that there's only 2 flavours available, since both are so great. I think Chocolate Macadamia is slightly better, but it's personal preference.
Nutrition
| | | |
| --- | --- | --- |
| per serving | HLTH | DV (%) |
| Energy (C/P/F) | 12/18/70 | – |
| Energy (kCal) | 400 | 20 |
| Fats (g) | 27.0 | 35 |
| Saturated (g) | 17.0 | 87 |
| Cholesterol (mg) | 43.0 | 14 |
| Carbs (g) | 13.0 | 5 |
| Sugars (g) | 2.0 | |
| Fiber (g) | 9.0 | 31 |
| Protein (g) | 27.0 | 55 |
| Potassium (mg) | 400 | 9 |
| Sodium (mg) | 203 | 9 |
---
Protein Shakes for Diabetics
1. Gold Standard
Best Overall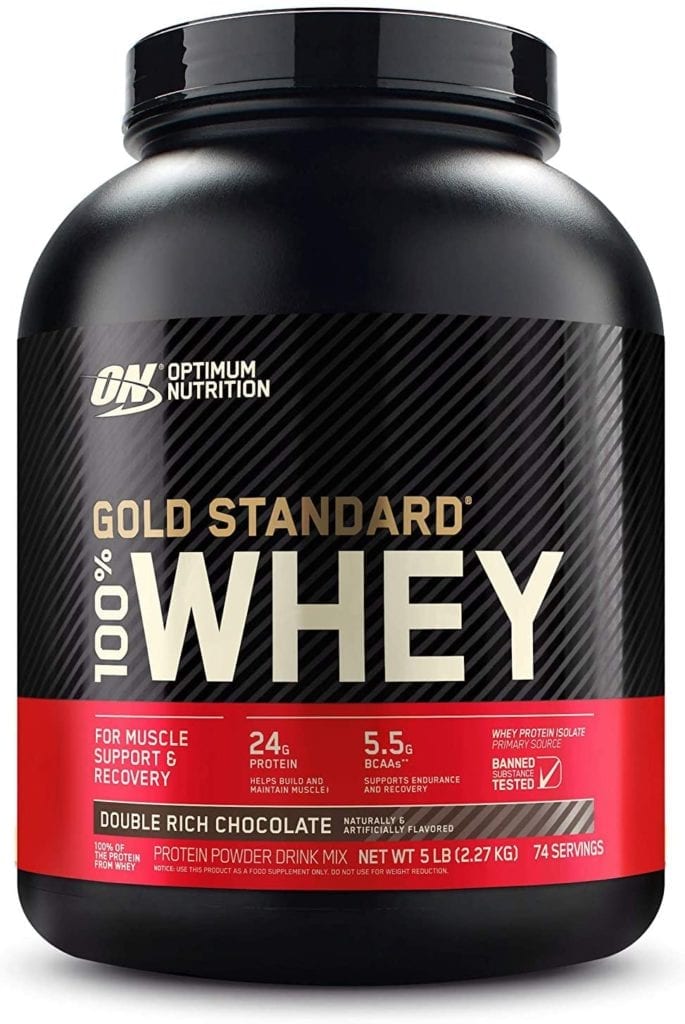 Pros
Premium quality whey protein
Only 1-3g of sugar per serving
Double Rich Chocolate is the king of chocolate flavoured protein powders
24g per 120kcal and 5.5g of BCAAs
No banned substances certified
Cons
More expensive than other alternatives
Optimum Nutrition's Gold Standard is truly golden. Not only is Amazon's best-seller and has 4.6/5 stars in 12k reviews, but it's always been one of my go-to protein powders.
With only 1g of sugar per 120kcal, it is one of the great shakes for diabetics type 2 and 1. You can feel safe knowing that you are consuming premium whey protein isolate that will help you with your muscle gain goals.
Besides, the Double Rich Chocolate is one of the best tasting low sugar protein shakes you can buy. I always look forward to having my Gold Standard shake after the gym.
Nutrition
| | | |
| --- | --- | --- |
| per serving | Gold Standard | DV (%) |
| Energy (C/P/F) | 9/80/11 | – |
| Energy (kCal) | 120 | 6 |
| Fats (g) | 1.5 | 2 |
| Saturated (g) | 0.5 | 3 |
| Cholesterol (mg) | 35.0 | 12 |
| Carbs (g) | 3.0 | 1 |
| Sugars (g) | 1.0 | |
| of which added (g) | | |
| Fiber (g) | 0.0 | 0 |
| Protein (g) | 24.0 | 48 |
| Sodium (mg) | 50 | 2 |
---
2. Organic Protein
Best Vegan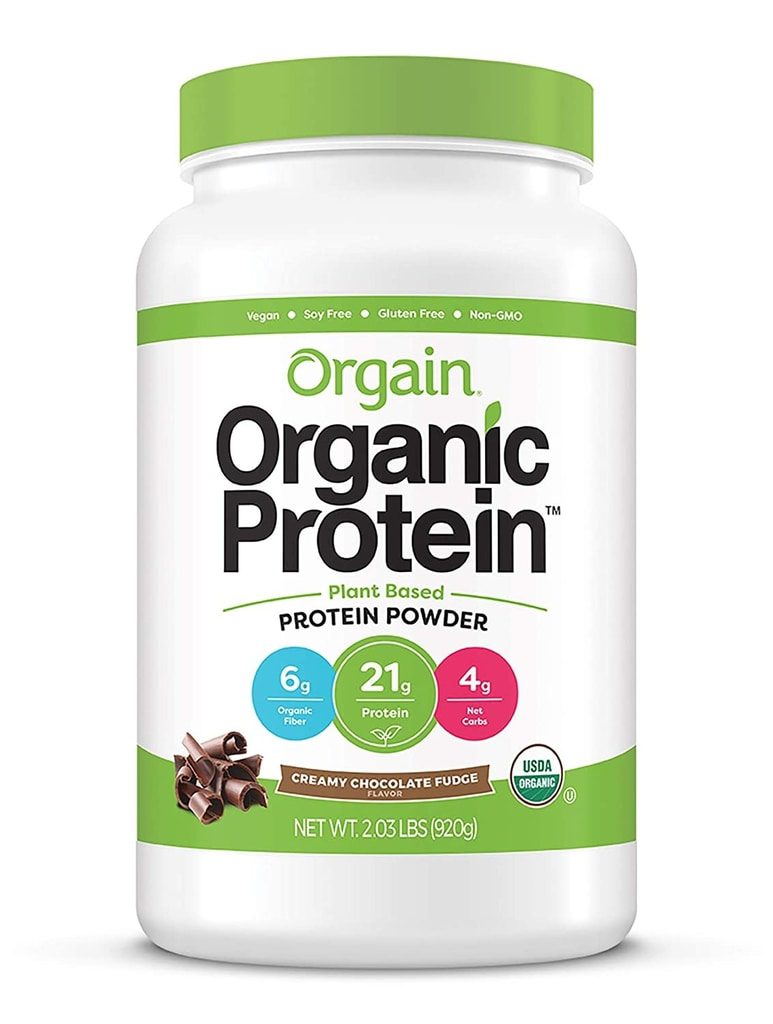 Pros
150kcal, 21g complete plant protein
All USDA organic ingredients
0g of sugars
Cons
Contains 5g of Erythritol
Orgain is a US company that makes organic meal replacement and protein shakes. Their blends stand out for the quality of the ingredients and often containing probiotics and superfood blends.
However, I like Orgain's drink because it's a sugar free protein shake. You can use to help you putting on muscle or as a diabetic protein shake for weight loss. The protein comes from organic pea protein, rice protein and chia seed to provide you with a complete amino acid profile.
On top of that, they have a very interesting array of flavours: Creamy Chocolate Fudge (my favourite), Chocolate Coconut, Chocolate Peanut Butter, Natural Unsweetened and Vanilla Bean.
Nutrition
| | | |
| --- | --- | --- |
| per serving | Orgain Plant Protein | DV (%) |
| Energy (C/P/F) | 81/16/3 | – |
| Energy (kCal) | 150 | 8 |
| Fats (g) | 4.0 | 5 |
| Saturated (g) | 1.0 | 5 |
| Cholesterol (mg) | 0.0 | 0 |
| Carbs (g) | 15.0 | 5 |
| Sugars (g) | 0.0 | |
| of which added (g) | 0.0 | 0 |
| Fiber (g) | 6.0 | 21 |
| Protein (g) | 21.0 | 34 |
| Sodium (mg) | 290.0 | 12 |
---
3. Impact Whey
Most Affordable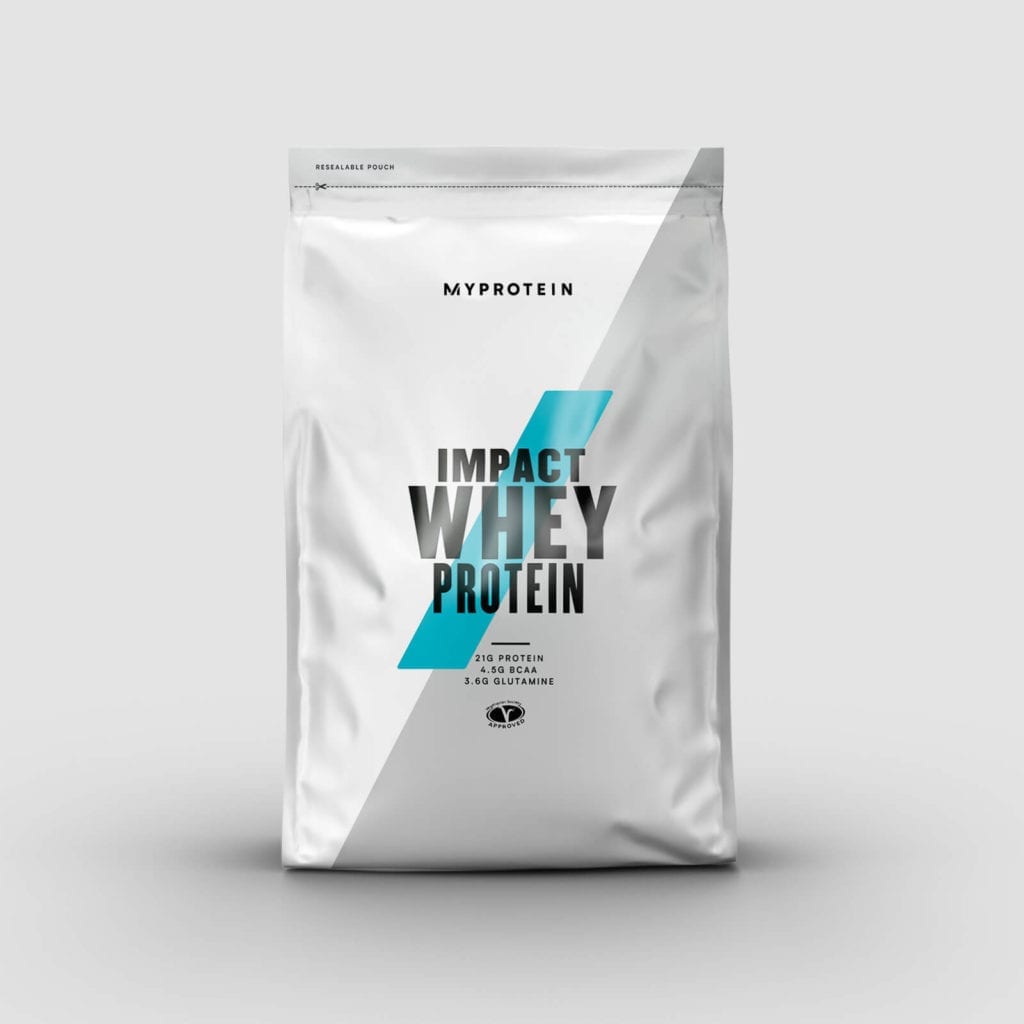 Pros
Very affordable
Great array of delicious flavours
1g of sugar, 19g of protein, 100kcal
Option to choose stevia or other sweeteners
Cons
Some flavours can be very sweet
My Protein's Impact Whey is another of my go-to protein shakes. I love the array of different flavours that they have, how nice they all taste, and the very affordable price. It was my main protein shake while I was a student for a reason.
Besides that, it is also a great diabetic protein shake. With only 1g of sugar per serving, you can be sure to get high quality whey protein with 4.5g of BCAAs.
Among the many flavours you can enjoy, Impact Whey offers Chocolate Caramel Pretzel, Glazed Donut, Cookies N' Cream, French Toast and more.
Nutrition
| | | |
| --- | --- | --- |
| per serving | Impact Whey | DV (%) |
| Energy (C/P/F) | 13/32/55 | – |
| Energy (kCal) | 100 | 5 |
| Fats (g) | 1.0 | 1 |
| Saturated (g) | 1.0 | 3 |
| Cholesterol (mg) | 65 | 22 |
| Carbs (g) | 3.0 | 1 |
| Sugars (g) | 1.0 | |
| of which added (g) | 0.0 | 0 |
| Fiber (g) | 0.0 | 0 |
| Protein (g) | 19.0 | 38 |
| Sodium (mg) | 40.0 | 2 |
---
Diabetes
According to the World Health Organization there are 422 million people that suffer diabetes worldwide (2014), up from "just" 108 million in 1980. Not only is it prevalent, but it also the 7th leading cause of death. It has become an issue as big as tobacco in many countries, and while it can be treated, there are still many unknowns about prevention and treatment.
In short, diabetes is the inability to control blood glucose levels due to the lack of insulin production by the pancreas or inability to use it.
Type 1 diabetes is when your body cannot produce any insulin; and requires external insulin injection to treat.
On the other hand, type 2 diabetes is when your body cannot effectively use insulin due to errors in the insulin pathway. Usually, this is developed in the adulthood and can be attributed to excess weight and lack of physical activity.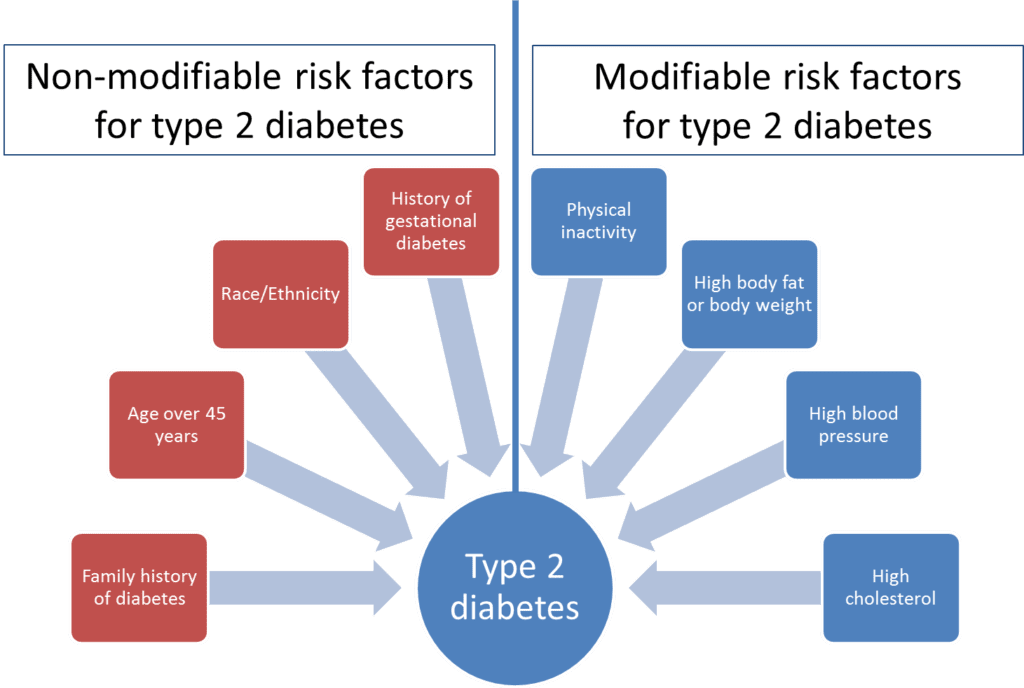 Diabetes and Sugar
So what is the role of sugar in all this? Before diving deeper into sugars, we need to understand the concept of blood glucose and how the body uses this to regulate itself.

Blood glucose is the levels of glucose found in your bloodstream. Thus, it is the concentration of sugar (glucose) in your blood. As seen in the image below, diabetics have a harder time metabolizing glucose, it stays in your blood for longer.
As such, blood sugar levels are often used to diagnose diabetics and prediabetics. Having this regulated is a key factor on a healthy lifestyle for people suffering from diabetes (and also preventing it).
Carbohydrates and Glycemic Index
Carbohydrates are key nutrients of our diet. According to ESFA, WHO and American health guidelines, 45-65% of the energy should come from them. Carbs consist of sugars, starches and fibers. The first are simple 1 or 2 saccharides (glucose, fructose, galactose and other simple sugars). The later are formed when many saccharides are bound together to form a matrix.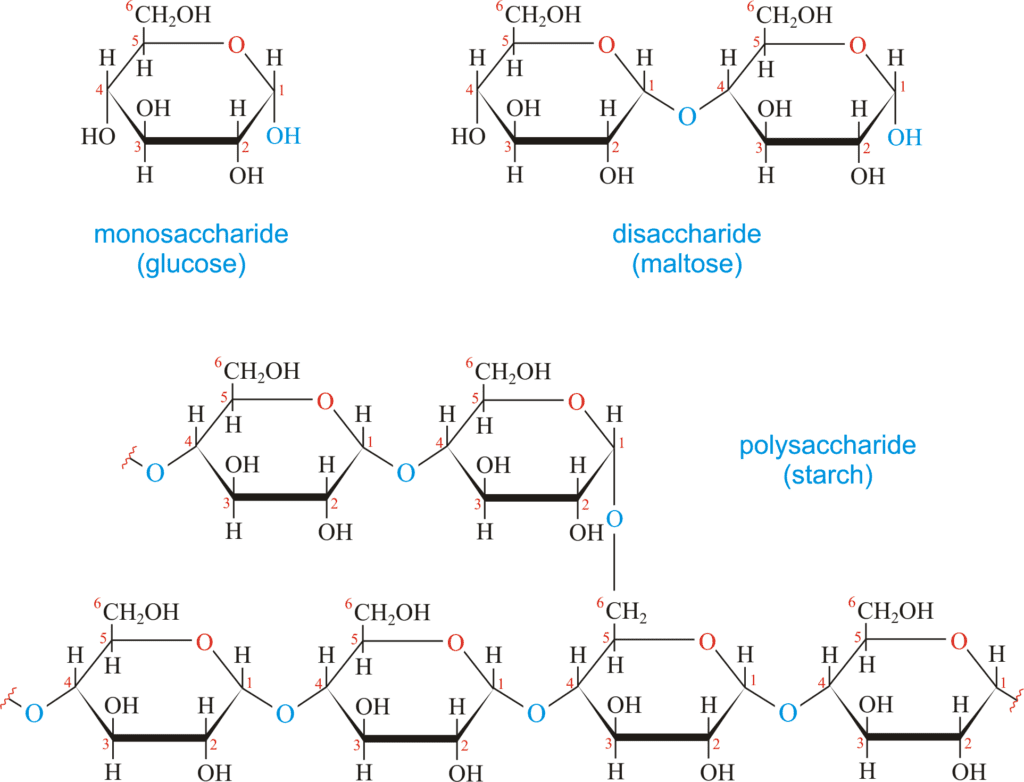 The glycemic index is a relative number from 0-100 (0 being low and 100 high) that ranks carbohydrates in relation to how they affect blood sugar. This is, a carbohydrate with high GI will be more rapidly absorbed in the blood stream and it's likely to cause a bigger spike; which you want to avoid when you have diabetes.
As a rule of thumb, simple carbohydrates will have high GI, and complex carbohydrates (oats, wholegrain pasta, etc) will have low GI.
People with diabetes are usually recommended to consume low GI foods. Thus, you want to consume nutrition drinks for diabetics that are low in sugar or have low GI.
So, How to Choose the Best Shakes for Diabetics?
There are multiple factors you should look at, and again, I recommend checking with your doctor. But generally, these are few factors that can be positive:
The main carbohydrate source is a complex one and they contain low levels of sugar. As explained above, this will help you controlling the blood sugar spike.
Low carb meal replacement shakes can be a good alternative. According to Diabetes UK, low carb diets can help you reducing risk of developing type 2 diabetes, control cholesterol and even losing weight in the short term. Similarly, there's a debate on how ketogenic diets can help you in the long term.
Look for balanced meal replacement shakes. One of the key factors is a balanced and healthy diet. Vitamins, minerals, and other essential nutrients will help you immensely achieving this goal. Thus, I recommend you looking at meal replacement drinks for diabetics that can offer you this.
Avoid "nutrition shakes for diabetics" or those shakes branded as such. While many claim that they have been specifically claimed for diabetic people, the nutritional profile is often high in sugars and not very good. Plus, they can be overpriced.
Examples of "Diabetes Nutritional Shakes" to Avoid
Let's showcase the point made above:
Glucerna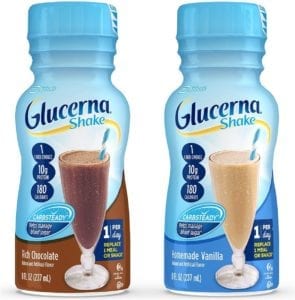 | | | |
| --- | --- | --- |
| | Glucerna | Huel |
| Kcal/shake | 180 | 400 |
| g of sugar/shake | 4 | 1 |
| g of sugar/100kcal | 1 | 0.25 |
| GI | 19 | 27 |
| Price* | $3.63 | $1.90 |
Price at the time of writing the article.
Glucerna Ingredients: Water, Corn Maltodextrin, Milk Protein Concentrate, Fructose, Glycerol, Short-Chain Fructooligosaccharides, Cocoa Powder (Processed with Alkali), Soy Protein Isolate, High Oleic Safflower Oil. Less than 2% of the Following: Canola Oil, Soy Oil, Cellulose Gel, Potassium Citrate, Magnesium Phosphate, Salt, Choline Chloride, Ascorbic Acid, Calcium Carbonate, Calcium Phosphate, Sodium Citrate, Cellulose Gum, Potassium Phosphate, Natural & Artificial Flavor, Potassium Chloride, Monoglycerides, Soy Lecithin, Liquid Sucralose, Potassium Hydroxide, Magnesium Chloride, Carrageenan, Turmeric Concentrate, Acesulfame Potassium, Ferrous Sulfate, Zinc Sulfate, dl-Alpha-Tocopheryl Acetate, Niacinamide, Manganese Sulfate, Calcium Pantothenate, FD&C Red #3, Cupric Sulfate, Vitamin A Palmitate, Folic Acid, Thiamine Chloride Hydrochloride, Riboflavin, Chromium Chloride, Pyridoxine Hydrochloride, Biotin, Sodium Molybdate, Potassium Iodide, Sodium Selenate, Phylloquinone, Cyanocobalamin, and Vitamin D3.
As you can see, while the GI of the Glucerna shake is low (good) there are many ingredients in the shake which are highly processed. I personally prefer drinks that have more real food ingredients. Another issue is that the macronutrient profile is skewed in favour of protein and fats, and it's very low in carbohydrates.
Boost Diabetic Drink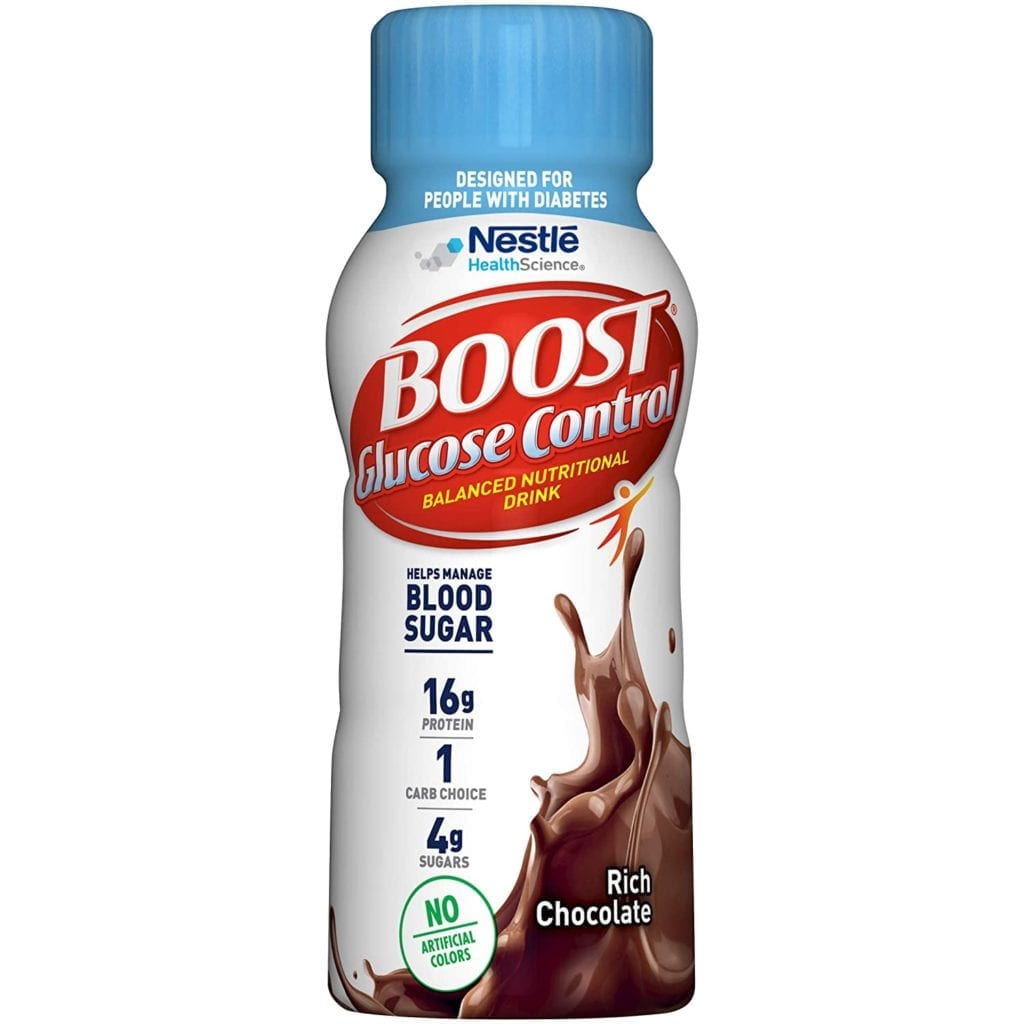 | | | |
| --- | --- | --- |
| | Boost Glucose Control | Huel |
| Kcal/shake | 190 | 400 |
| g of sugar/shake | 4 | 1 |
| g of sugar/100kcal | 1 | 0.25 |
| GI | ? | 27 |
| Price* | $2.75 | $1.90 |
Price at the time of writing the review.
Boost Glucose Control: Water, Milk Protein Concentrate, Tapioca Dextrin, Vegetable Oil (Canola, High Oleic Sunflower, Corn), And Less Than 2% Of Fructose, Soy Protein Isolate, Cocoa Processed With Alkali, Sodium Caseinate, Calcium Caseinate, Inulin (From Chicory), Vitamins And Minerals, Partially Hydrolyzed Guar Gum, Salt, Cellulose Gel And Gum, Soy Lecithin, Sucralose, Carrageenan, Natural And Artificial Flavor.
The GI of Boost Glucose Control drink is probably low, but it still has 4g of added sugars per 190kcal. Plus, it is another drink filled with highly processed ingredients. It also not a dairy-free shake and contains soy; so it's not going to be suitable for everybody.
The other issue with these shakes is that they are not very filling. On top of that, they are quite small to be used as meal replacements for diabetics. Plus, they rely on being low in carbohydrates to have a low GI.
Diabetes and Losing Weight
If you are looking for diabetic smoothies to lose weight or nutritional drinks that can help you with this goal, you will definitely find one on this list. However, I must reinforce that the most important thing when looking to loss weight is calorie deficit. This is, you need to consume less calories than what your body needs. That way, you will burn fat (energy) stored on your body.
So what would be good diabetic weight loss shakes? In my opinion, they should be balanced, satiating, with plenty of fiber and protein. Something like Huel or Complete 360.
However, as mentioned above, ketogenic and low-carb diets have been proven to be efficient on helping lose weight to diabetics. Therefore, the best ketogenic shakes, like Ample K, can be a good tool. Nonetheless, there is a concern on the long-term efficiency due to how hard is to stick to these diets.
Protein Shakes for Diabetics
Instead of meal replacement shakes, you might be looking for protein drinks for diabetics. These are going to be better if you are just looking to boost your protein intake and not replace full meals.
Both plant-based and vegetarian proteins shakes can be used by diabetics. Therefore, that will fall into personal preference. However, I would recommend looking at the added sugar levels and extra carbohydrates on the shakes. For instance, mass gainers or high calorie shakes will have a lot of added carbohydrates. On the other hand, "standard" protein shakes should be low in sugar; thus, better for diabetic friendly protein shakes.
Another thing you might want to look at is artificial sweeteners. Most protein shakes are not going to be without artificial sweeteners. Nonetheless, most common ones should not affect your blood glucose.
Conclusion: Diabetic Meal Replacement & Protein Shakes
So what is the best diabetic shake? In reality, it will depend on your needs and what you are looking for. There is no cure or special nutritional drink for diabetics that will change your life. However, there are meal replacements that can help you having a more balanced and control meal; thus improving your diet and avoiding unwanted unhealthy food.
In fact, I think that's the best thing about the liquid meals for diabetics, that you will know exactly what you are getting. Therefore, you can have meals that will fit your requirements and improve how you feel.
You can even find meal replacement shakes for diabetics that will help you out with your weight loss goals by knowing how many calories you eat.
Sources
1.US Dietary Guidelines 2015-20.
2. FDA Daily Values.
3. Ultimate Meal Replacement List.
4. Latestfuel's Best Meal Replacement Shakes.
6. Glycemic Index.