Shakeology Review | Is This Meal Replacement a Waste of Money?
What would one call the science or study of shakes? Shakeology, I guess. Jokes aside, in this Shakeology review, I will analyze one of the most popular diet shakes in the US.
In fact, you've probably seen them or heard of them. But what are they? Are they any good?
According to them, Shakeology is a dietary supplement, offered in both plant-based, as well as whey-based formulations. They range between 140 to 160 calories, and contain 16g of protein, 15g of carbs and about 3g of fat. The plant-based versions have five flavors, whereas the whey-based has four, but most are the same flavors.
Considering that each serving costs you $4.3, they must be amazing. Is Shakeology the healthiest shake in the planet, as the price suggests?
Unfortunately, it is not, as you will discover in this Team Beachbody Shakeology review. I even have a list of what I consider the best Shakeology alternatives that I recommend you check.
Spoiler: If you are looking for a premium, ultra-healthy meal replacement shake that will help you with your weight loss (or weight management) journey, I would recommend looking at Lyfefuel or Ka'chava. Both offer a much healthier and nutritious shake, and a better customer experience.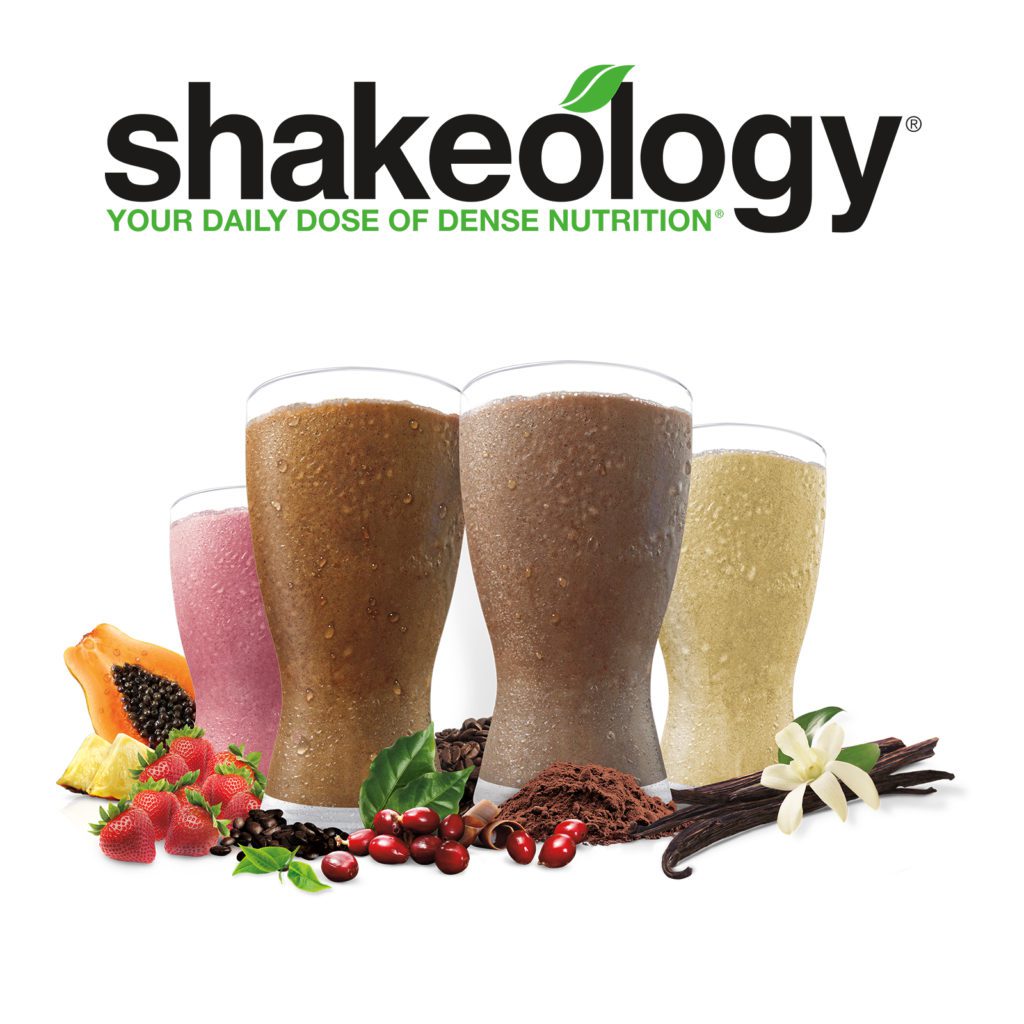 ---
Shakeology at a Glance
Flavors: Vanilla, Chocolate, Cafe Latte, Strawberry, Cookies & Creamy (Plant only), Tropical Strawberry (Plant only).
---
Opinion
Shakeology has become a household name. You do not have to be a meal replacement nerd like us to have heard of it. As a matter of fact, I knew of it long before I knew anything about the mainstays in the complete food space.
They've achieved this notoriety through very aggressive marketing that has taken many forms. Their parent company, Team Beachbody, is a fitness company, but also a media company. This means they can offer the product via their fitness videos, infomercials and even the dreaded MLM, multi-level marketing, AKA pyramid schemes.
To shift the focus back to Shakeology specifically, I'm not sure exactly what to expect. I've had it twice before and one flavor was pretty good, and the other was awful. However, I will say that the people I knew who had it, never finished it, and were trying their best to give the rest away. 
All that said, I'm going to approach Shakeology with an open mind. Innocent until proven guilty.
What We Like
1. Packaging options. Offered in multi-serving bags & single serve packs.
2. Plant & Whey. No matter your diet, you can incorporate Shakeology shakes.
3. Samples. I'll always support the offering of sample packs. Most would prefer to try before they buy.
4. International shipping. To Canada, the UK, and France.
5. High in fiber.
What We Dislike
1. Ultra expensive. Can be over $5 per serving without subscribing.
2. Packaging penalty. If you opt for single serve, you get six fewer servings for the same price.
3. MLM/Infomercials. The company operates in a way where you are the product.
4. Awful customer experience, crap subscription model. In order to get a subscription discount, you need a coach (MLM salesperson) to give you preferred pricing. Otherwise, it's just recurring delivery at retail price. Hell no!!
5. Nutrients are missing. Some micronutrients are missing, which is unacceptable at this price point.
6. Website is hard to navigate. More often than not, this is because they are trying to hide and make simple things complex.
7. Shakes taste pretty bad.
Nutritional Breakdown
Nutritionally speaking, Shakeology tries to place themselves in the upper echelon of meal replacements. They claim to have some of the healthiest and most nutritious shakes on the market, and as showcased below, they are indeed packed with seemingly positive nutrients.
Furthermore, they have a dairy-free shake and a whey-based version, which is very welcome. My fear, however, is that the ingredients are in quantities that are too low for them to be effective.
Besides, Shakeology's are fairly low-calorie shakes, that might be able to help you with your weight loss goal.
Shakeology Nutrition Overview
| | |
| --- | --- |
| Kcal/meal | 140 – 160 |
| Macros (C/P/F) | 45/46/19 |
| Vegan | Yes* |
| Keto | No |
| Features | Nut Free, Soy Free |
| Non-GMO | No |
| Organic | Partially |
| Includes Probiotics | Yes |
| Artificial Sweeteners | No |
| Synthetic Additives | No |
| Contains All Micronutrients | No |
| Controversial Ingredients | |
Plant-Based: Vegan Protein Blend (Pea protein, Flax (seed), Rice protein, Quinoa (seed)), Pea fiber (seed), Rose hips (fruit), Pomegranate juice powder (fruit), Yacon (root), Acerola juice powder (fruit), Astragalus (root), Bilberry juice powder (fruit), Blueberry (fruit), Camu-Camu (fruit), Chicory fiber (root), Bacillus coagulans, Organic cordyceps (fungi), Lycium juice powder (fruit), Ashwagandha (root), Organic chaga (fungi), Organic maitake (fungi), Organic reishi (fungi), Spinach (leaf), Enzyme Blend (Amylase, Cellulase, Lactase, Glucoamylase, Alpha-Galactosidase, Invertase), Kale (Brassica oleracea L. var. acephala) (leaf), Schisandra (fruit), Matcha green tea (leaf), Maca (root), Cinnamon (bark), Luo Han Guo extract (fruit), Chlorella.
Whey-Based: Protein Blend (Whey protein isolate (milk), Pea protein, Flax (seed), Quinoa(seed)), Pea fiber (seed), Yacon (root), Acerola juice powder (fruit), Astragalus (root), Bilberry juice powder (fruit), Blueberry (fruit), Camu-Camu (fruit), Chicory fiber (root), Bacillus coagulans, Organic cordyceps (fungi), Lycium juice powder (fruit), Ashwagandha (root), Organic chaga(fungi), Organic maitake (fungi), Organic reishi (fungi), Spinach (leaf), Enzyme Blend (Amylase, Cellulase, Lactase, Glucoamylase, Alpha-Galactosidase, Invertase), Kale (Brassica oleracea L. var.acephala) (leaf), Schisandra (fruit), Matcha green tea (leaf), Maca (root), Cinnamon (bark), Luo Han Guo extract (fruit), Chlorella.
Carbohydrates
Based on 140kcal serving:
Total Carbs: 15g, 5% of DV.
Net Carbs: 11g, (Total Carbs – Dietary Fiber – Non-digestible Carbs)
Sugars: 7g.
Fiber: 6g, 21% of DV.
Both plant and whey options have roughly the same carb makeup.
Organic cane sugar provides the sweetness as there are no artificial sweeteners.
Also take note of the 6g of fiber which is from peas, just like the protein.
Protein
Per 140kcal serving:
Total Protein: 16g, 26% of DV.
Plant Source: Pea, Rice, Quinoa, Flax
Whey Source: Whey
Another multi-source protein can be found in the plant-based version.
Of note, for the whey-based protein, they stress that the whey used is purified through state-of-the-art cold-filtration. This intentionally omits the usage of high heat, to prevent protein breakdown.

Fats
Per 140kcal serving:
Total Fats: 3g, 4% of DV.
Saturated Fats: 1.5g, 20% of DV.
Omega-3: 250mg
Nice to see the added omega-3 fatty acids, as well as the amounts on the labels. However, it's worth noting that the omega-3 comes from ALA which is poorly converted into DHA and EPA (the "real" omega-3 fatty acids). Therefore, I wouldn't rely solely on Shakeology for my omega-3s.
The whey product naturally contains a bit more fat than the plant-based. Both also contain organic flax seeds.
Micronutrients
There are massive differences between the two products when it comes to micros. The plant product has only 6 micros, and is in far lower amounts than its counterpart.
The whey products has 20 micros, most of which are 20% or higher. If this is important to you, dairy-based might be the "whey" to go. Lol.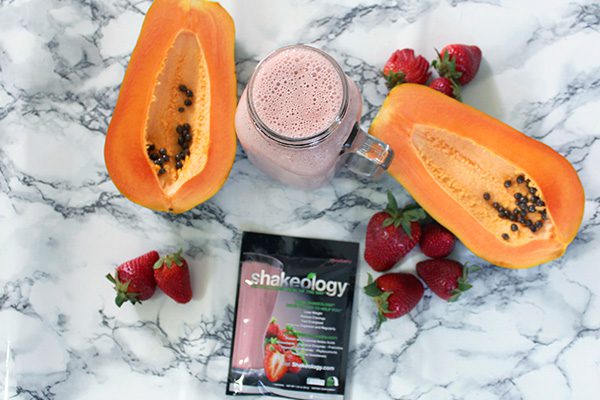 Allergens
The whey product is dairy based. No other allergens of note.
Taste Test
We ordered both plant and whey sample packs. Occasionally, there are limited edition flavors, but we have all the base flavors of each type to try out.
Unfortunately, both tasters were pretty underwhelming, and after trying various flavors, all I can say is that Shakeology shakes taste average at best. I wouldn't buy them for the taste, that's for sure.
Best flavour
Plant-based Vanilla
Taste
There are better options
Texture
Can be loose. Measure carefully
Satiety
Short of 90min
Easy to Clean
No issues
After
Thoughts
None of them would be my first choice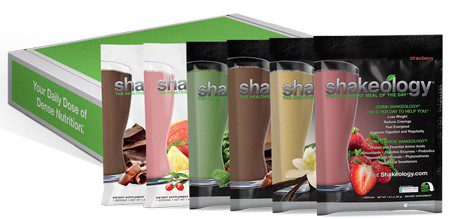 Vanilla (Plant)
Striking vanilla scent. Surprisingly, it tastes pretty good. Not too sweet, ice cream-like flavor. Not bad at all.
Cafe Latte (Plant)
This one has a really strong coffee flavor. It's ok, I'm not a big coffee fan, but if you like bolder coffee flavors and not the foo-foo stuff like, you may enjoy it. Got it down, but I wouldn't want it again.
Chocolate (Plant)
Simply put, this one wasn't that good. It tasted like there was something else mixed in. There are much better chocolates out there.
Tropical Strawberry (Plant)
A nice fruit flavor. A lot like a fruit punch drink. They did a decent job with this one. I'd have this again.
Cookies & Creamy (Plant)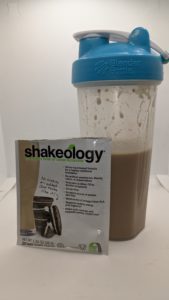 This one was seemingly much sweeter than the others. It tasted mostly like chocolate, but with a mix of Oreo flavor.
Vanilla (Whey)
This one is not as good as the plant-based vanilla. Noticeably sweeter, and the flavor just seemed a bit off. Not horrible, but a sure drop-off.
Chocolate (Whey)
A bit better than the plant-based chocolate, doesn't taste like there are other items mixed in. I still stand by my opinion of there being better chocolates available, though.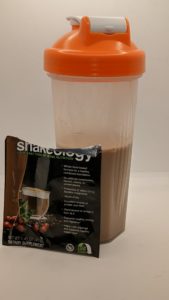 Cafe Latte (Whey)
Sweet. Very sweet. I had to add extra water to dial it back. No better or worse than its plant-based counterpart. Another I wouldn't want a repeat of.
Strawberry (Whey)
I thought it would be just like Tropical Strawberry, but I was wrong. It has a much more prominent strawberry flavor. It was solid, and the best of the whey options.
Summary – Which Shakeology Flavor is Best?
The best Shakeology flavor is the plant-based Vanilla, while both latte flavors were the worst.
Glad this is over, it became a real chore in the end. While none of the Shakeology drinks were flat-out gross, most of them were a C- if graded.
If you are looking for good-tasting healthy shakes, look at Lyfefuel instead.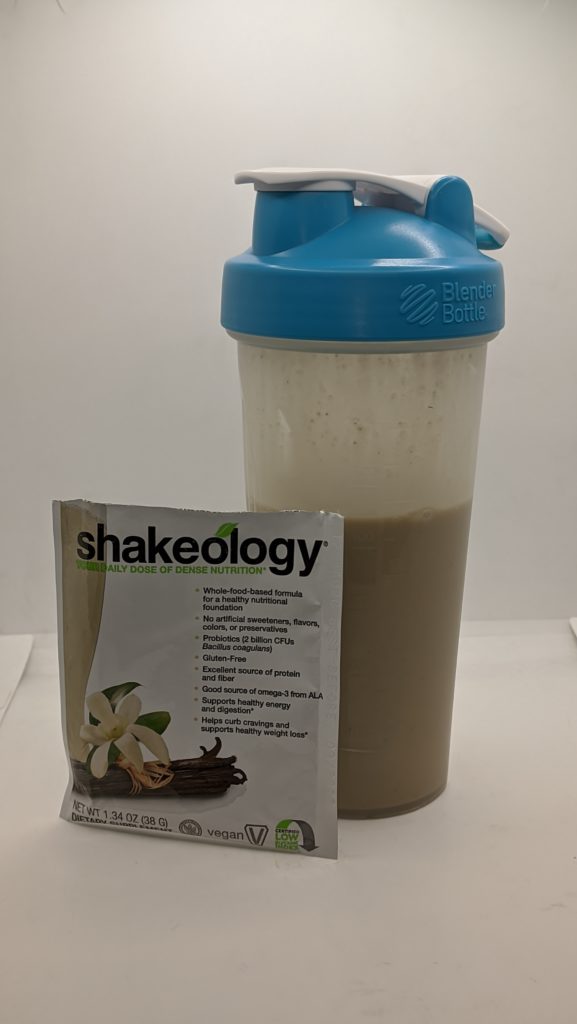 Shakeology's Story

As a renowned wellness coach and formulator, Isabelle Brousseau-Daikeler saw the same issues again and again in her clients: they felt exhausted, run-down, had digestive issues, and just didn't feel good. Similarly, famed superfood hunter Darin Olien was frustrated by the lack of high-quality products on supplement shelves. As such, the two teamed up to create the world's first premium superfood wellness shake, backed by rigorous, high-quality ingredient testing.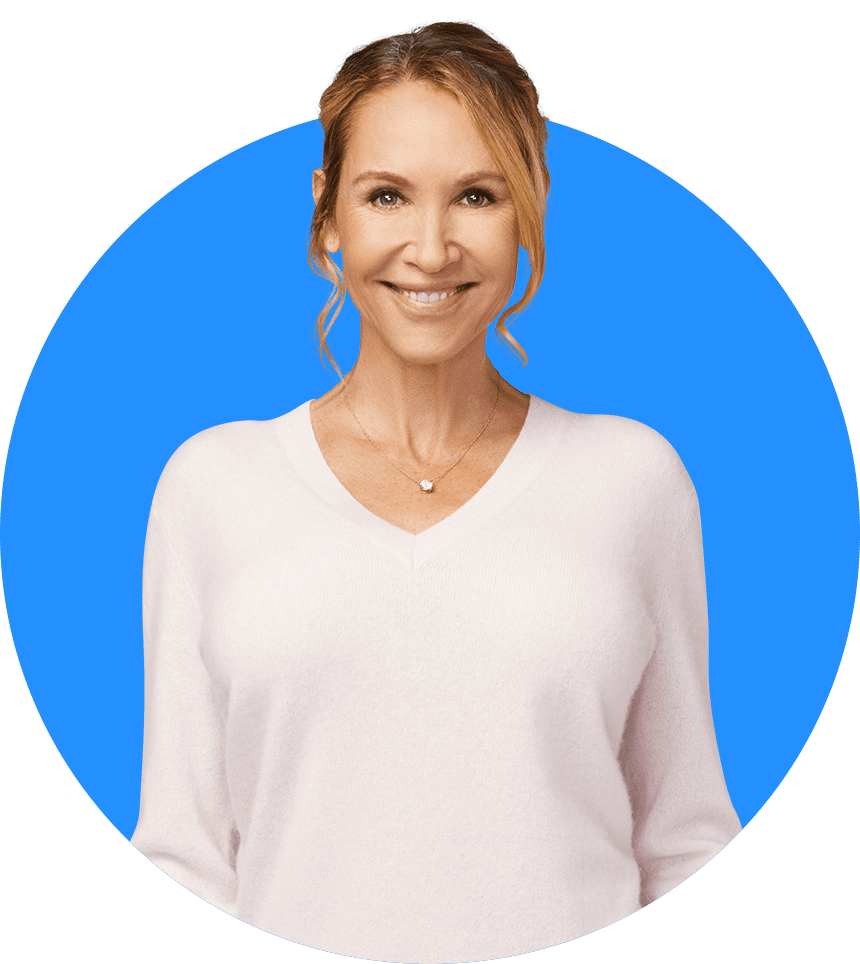 We drew from decades of personal experience to craft a shake that helps feed your body the nutrition it needs to function at an optimum level. But from the very beginning we made a promise—we didn't want to cut any corners or create a lower-quality product to help our margins.

Instead, we chose to include some of the most potent ingredients on the planet, and painstakingly sourced them from suppliers who shared our commitment to quality.

The result is a delicious shake that helps you build a foundation for good health. One you'll want to drink every single day. Because when you feel like your body is firing on all cylinders, it's easier to be consistent, stay on-track, and reach your potential.
Pricing & Shipping
Before diving into the pricing, I want to make a small remark. Buying off their website was a terrible customer experience. I struggled to find the products I wanted, and the information I required.
Just for that, I would not buy Shakeology, but let's keep going.
Shakeology can be purchased from their webpage, or from marketplace sellers such as Ebay. Their monthly subscriptions appear to only be monthly, so keep that in mind.
If It's Complicated, They Hiding Something
The subscription model is…interesting. So, a subscription purchased from the webpage, offers no discounts, so you will pay full retail price for basically just monthly delivery.
However, if your subscription is created as a "preferred customer" which is done by a "coach" and qualifies for "coach pricing" you'll get 25% off. This is completely unnecessary, and you should not need a "coach" to provide you with a product. The company should be able to provide you with the best prices directly from the website.
Product
Total Price
(Sub/Coach)
Serving Price
(Sub/Coach)
24 Servings (Packs)
$130/$97.50
$5.42/$4.06
30 Servings (Bag)
$130/$97.50
$4.33/$3.25
As for shipping, in the US is $7-$12 and will be delivered by FedEx. Here are the costs and product availability for standard delivery to other select countries.
USA
Canada
United Kingdom
France
9.25% of total retail cost 

$6.95 minimum
$11.95 maximum

5-7 Days

All flavors available
15% of total retail cost 

$9.95 minimum for orders priced below $70

$14.95 minimum for orders price $70 or above
$29.95 maximum

2-7 Days

All flavors available

6.2% of total retail cost 

£4.94 minimum
£16.80 maximum

3-7 Days

Only plant-based vanilla, chocolate & cafe latte are available

6.2% of total retail cost 

€6.95 minimum
€12.95 maximum

4-10 Days

Only plant-based vanilla, chocolate & cafe latte are available
Is Shakeology Worth It?
Funnily, Shakeology charges you "premium" and provides you with a subpar customer experience. They force you to go through convoluted buying systems, instead of offering the product directly.
If this wasn't a big enough of a red flag, charging $4.4/140kcal is just outright ridiculous. Yes, there are meal replacements that are made solely of real food ingredients and provide you the best of the best. And yes, these are expensive (as seen in the table below), but by no mean this expensive.
| price per 100kcal | Shakeology | Ka'chava | Lyfefuel |
| --- | --- | --- | --- |
| Expensive | $2.69 | $1.94 | $2.27 |
| Cheapest | $2.38 | $1.66 | $1.88 |
Ka'chava and Lyfefuel are two "premium" meal replacement brands and some of our absolute favourites (also considered expensive).
Therefore, if you want a premium product, I would recommend one of the above. Plus, you don't need to spend that much. There are plenty of great meal replacement shakes that cost you $.50-$1/100kcal that will provide you with essential nutrition without breaking your wallet.
Shakeology vs.
I've covered the top Shakeology alternatives in detail in another piece. However, I think it's worth comparing Shakeology shakes to another well-known US brand: Herbalife.
The latter is notorious for following a multi-level marketing (MLM) model. In fact, it has for years hurt the image of meal replacements with multiple scandals not related to the products.
That said, both products are readily available in the US, and are often the first contact people have with complete foods. In this brief Herbalife vs Shakeology comparison, I will highlight the pros and cons of each, and what you should buy.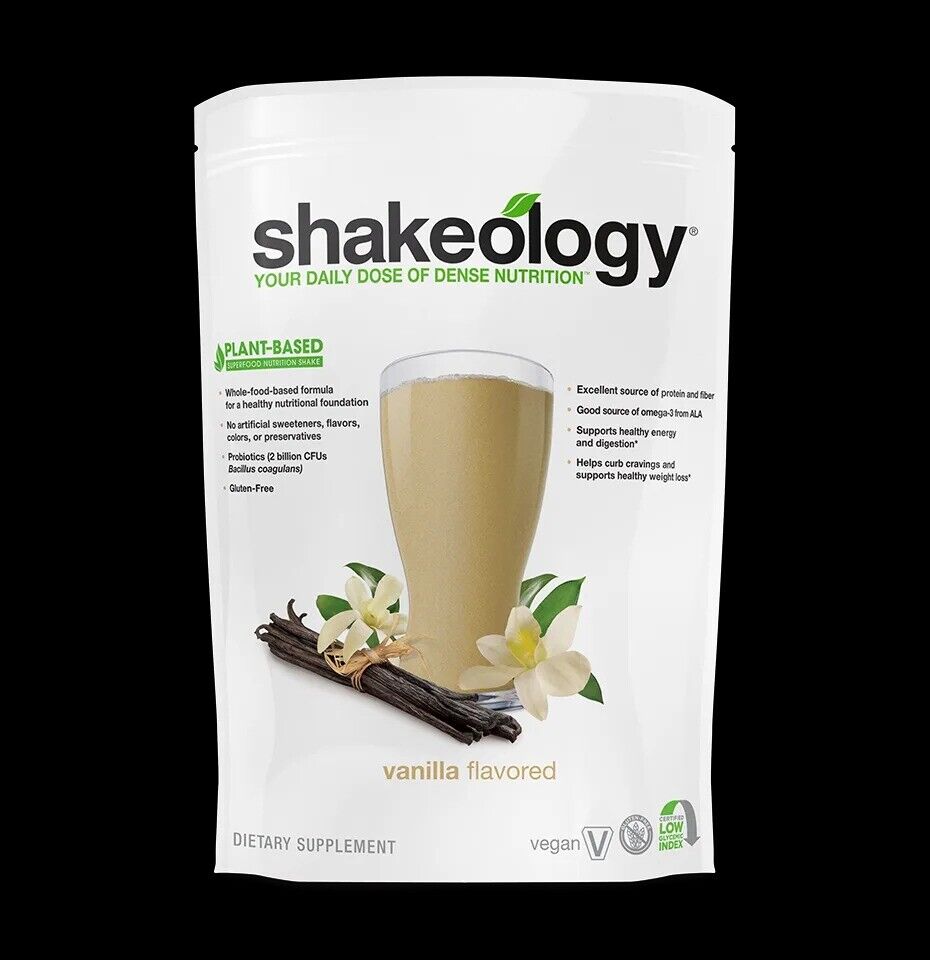 Head to Head
Category
Shakeology
(Plant)
Shakeology
(Whey)
Herbalife
serving price
$4.33
(USD)
$4.33
(USD)
$1.70
(USD)
kcal/serving
160
140
170
servings per bag
30
30
30
Packaging
Bag
Bag
Tub
Flavors
5
4
13
Protein (g)
16
17
17
Sugar (g)
7
7
9
Fiber (g)
6
6
3
Fats (g)
3
2
1
Carbs (g)
15
15
13
Vegan
Y
N
N
Certified
Organic
N
N
N
Micronutrient
6
20
21
Artificial Sweeteners
N
N
Y
Synthetic Additives
N
N
Y
GMO?
Y
Y
N
Protein Source
Pea &
Flax
Whey
Soy
Availability
US, UK, FR, CAN
US, UK, FR, CAN
Worldwide
Other Products
Bars
Bars
Many
Which One is Worse?
The numbers don't lie, and many of them don't look good.
Shakeology is priced exorbitantly for what it offers, even more so if you opt single-serving packs. The whey option is much more complete than the plant-based option and compares favorably with Herbalife.
Herbalife is much cheaper, and has a ton of flavors, but contains soy and artificial sweeteners, along with its checkered history. The nutritional value of Herbalife shakes are among the worst of any meal replacements.
Regarding to the taste, Herbalife's drinks are sweeter than Shakeology's, mainly because they require you to add milk. Thus, they might be easier to like at first, even though they would get boring fast.
Frankly, both aren't worth the trouble considering there are much better products to be had, and those come without a salesperson trying to convince you how amazing it is and pestering you to re-up.
Herbalife vs Shakeology; What's the Alternative?
As pointed out in the brief Herbalife vs Shakeology comparison, I wouldn't recommend either to anybody. Instead, I believe there are tons of great options that will fit your budget or dietary requirements better. I have covered Herbalife alternatives in another article, too.
For instance, if you are looking for a premium all-natural meal replacement shake, I would look at Ka'chava -with 70+ superfoods or Lyfefuel – the most nutritious shake.
Similarly, if you are looking for something cheaper, a brand like Huel could be a much better option. They have a great array of products including ready-to-drink shakes and powders.
You can find all the reviews here.
Shakeology FAQ
Is Shakeology sold in stores?
No. Shakeology is sold by their official webpage, third-party marketplaces, or exclusively through the Beachbody Coach Network.


Can someone with lactose intolerance drink whey-based Shakeology?
Shakeology is loaded with digestive enzymes-and lactase is one of them. Lactase is the enzyme that breaks down lactose. So because Shakeology is made with whey protein isolate and contains lactase, it may have a higher likelihood of being acceptable for most people with lactose intolerance.


Will the ingredient "oat grass" in Shakeology trigger allergies for a person with oat allergies?
No, oat grass is different from rolled oats and Shakeology does not contain any rolled oats. The Oat Grass used in Shakeology does not typically contain the allergens of oat grain. 

What is the return policy?
Shakeology comes with a 30-day money back guarantee, which starts on the date of delivery. "Bottom of the Bag" means customers may return Shakeology packages that have been opened or used, even if the bag is completely empty. Any time during the money back guarantee period, Shakeology customers can request a return or an exchange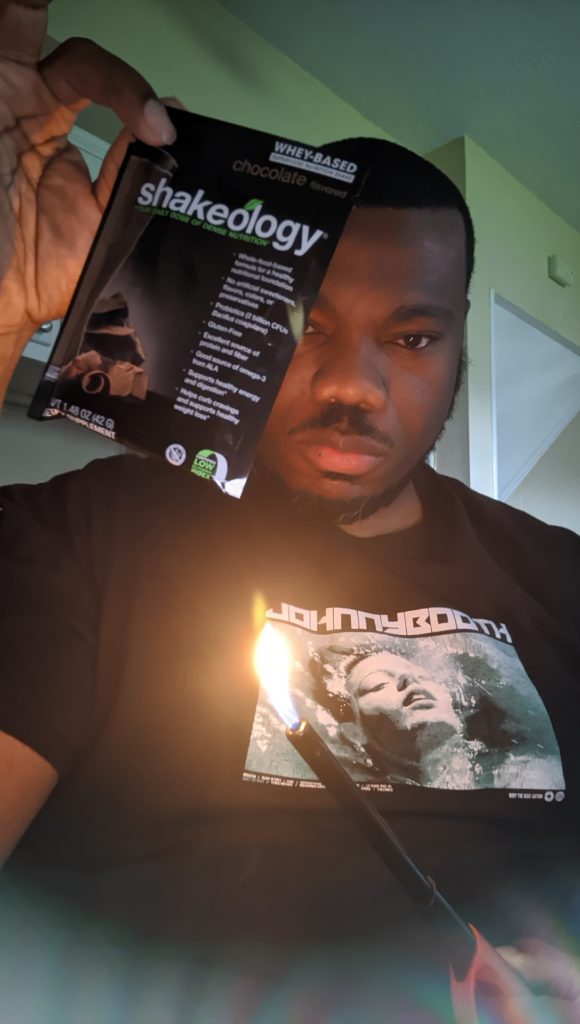 ---
Verdict – Shakeology Review
After some face-palming, and trying not to swear, we've reached the conclusion. I stated in the beginning that I would approach this Shakeology review with an open mind, and I believe I did that. But the more I learned about the product, the more I wanted to bring this to a full stop right then.
Firstly, it's way too expensive for what it offers. I mean the plant version is lacking so many nutrients, why would anyone pay north of $4 a serving for that!?
Secondly, the buying experience and the website navigation are atrocious. It took me 10 minutes to find the sampler. The nutritional information of the product also seemed hidden.
Lastly, a word about MLM. While I don't want this to turn into a lecture about the horrors of MLM, I will say that out of anything, you don't want to use this model for something related to your health.
However, before I finish the Shakeology review, I must admit that there are some positives. The ingredients seem to be of good quality. The shakes include probiotics, digestive enzymes and greens to provide you with an extra boost.
To many people, complete foods/protein shakes/meal replacements are a lifeline to better health choices. So, the last thing you want is someone, whose job it is to sell this, badgering you with a product like Shakeology which is overpriced, and underwhelming.
Bottom Line: Shakeology doesn't make the cut. Look out for it on our end-of-year "worst ofs".
Shakeology
$4.33//140kcal
Pros
Plant-based and whey-based available
Samples for all flavours
High in fibre
Includes probiotics, digestive enzymes...
Cons
Stupidly expensive
Product quality does not guarantee price
Awful customer experience
Subscription only available via coach. MLM
Lacks vitamins and minerals