5 of the Best Kachava Alternatives: Cheaper and Equally Healthy
Welcome to this round-up of the best Kachava alternatives. Whether you are looking for cheaper Ka'chava alternatives, or a low-carb shake, or a tastier Kachava alternative you'll find it here.
When it comes to great meal replacements Kachava is always mentioned. They are able to deliver an unbelievable package of natural goodness, ultra-nutritious shakes, and ultimately excellent-tasting drinks.
In fact, even we consider Kachava to be one of the healthiest shakes you can buy, and we highly recommend it to those who can afford it.
Is Kachava the only good meal replacement shake, though?
No, there are plenty of other great shakes out there (like Lyfefuel, our #1 pick). Considering that Ka'chava can cost a whopping $8 per meal, it's understandable that many of us have looked at Kachava alternatives.
Luckily, there are a few great alternatives to Kachava shakes and we've tried them all so you don't have to.
Our Top 5 Ka'Chava Alternatives
Let's have a quick look at our selection of excellent meal replacement shakes:
Best Overall: LYFEfuel Daily Essentials
Best Value (Cheaper) Ka'chava Alternative: Rootana Real Food Shake
Best for Weight Loss: Impact Knockout Complete
Best Organic Alternative: Orgain Ready-to-Drink
Best Low-Carb Alternative: HLTH Complete Meal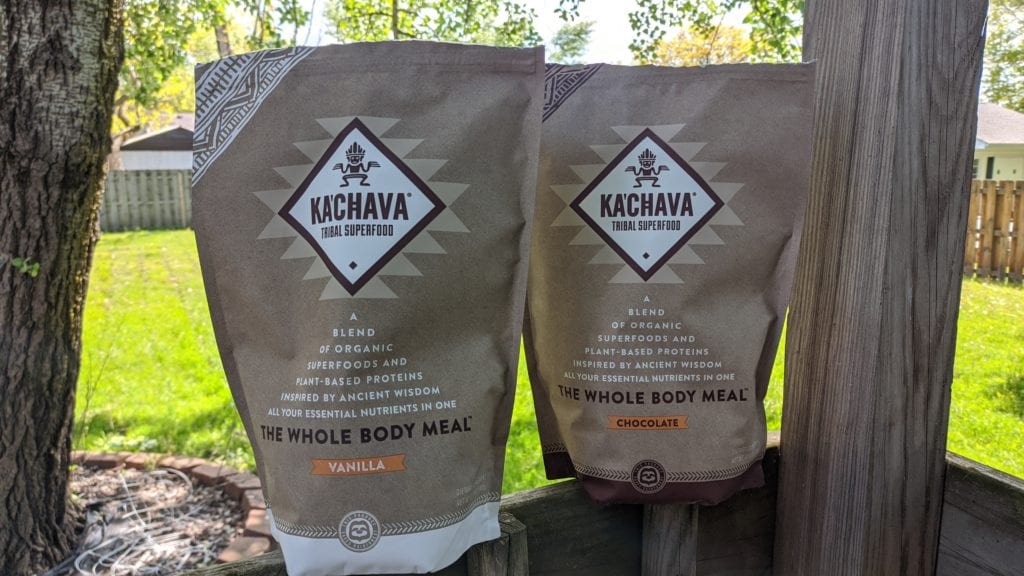 ---
Meet the Experts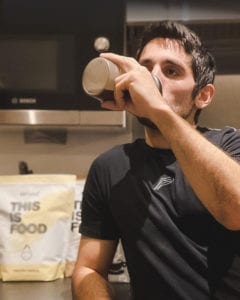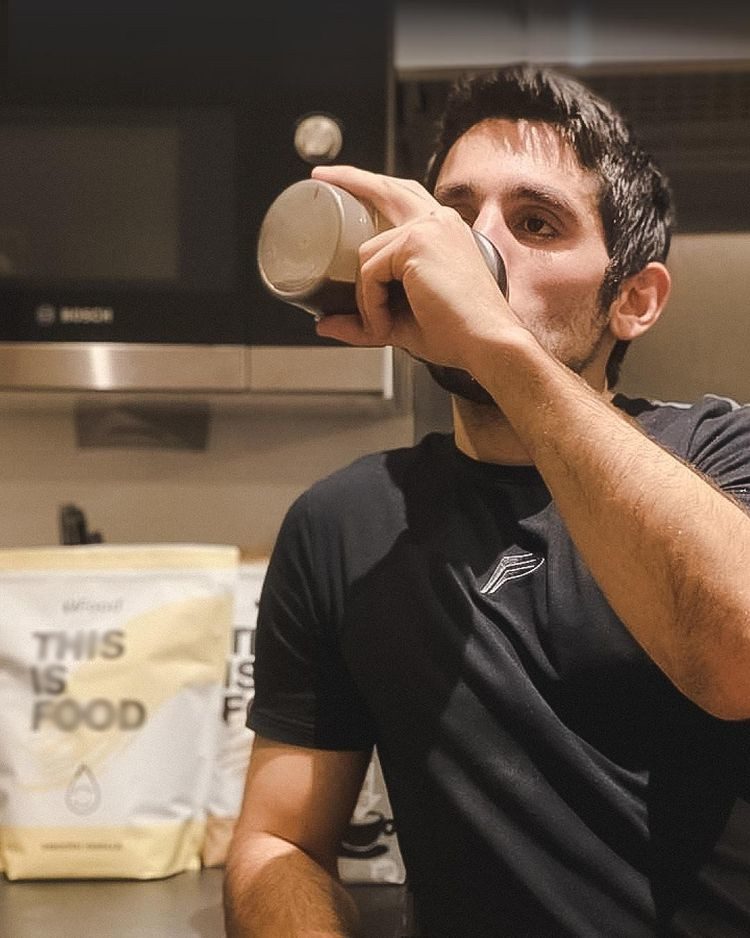 Enaut – Chief Editor
BSc in Biochemistry at the University of Bath
5+ years consuming meal replacement shakes
Tested over 250!
Hello!
I'm Enaut, a BSc Biochemistry graduate at the University of Bath (UK), converted into a meal replacement expert.
How? When I first started working I could not fit my meals and eat healthily. My mood and physical shape were deteriorating and I had to do something about it. That's when I found meal replacement shakes, they were the ideal solution.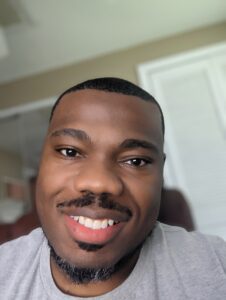 Johnny – US Editor
Avid meal replacement consumer since 2014
Over 200 products tested
Knows everything about US shakes
Hi!
This is Johnny, your fellow American who found that his diet and food choices weren't helping him. Looking for improved nutrition he found Soylent, and since, he's been looking and testing meal replacement shakes non-stop.
He's tested all these products personally.
---
Are Meal Replacements Healthy?
I am sure that you might have asked this question yourself, and found out about Ka'chava meal shakes while looking for the healthiest meal replacements.
Well, the short answer is that YES, meal replacements are healthy.
The long answer is scientifically proven to be healthy for you. More long-term studies with unbiased researchers are needed but there's strong evidence that short-term use of meal replacements has positive effects on your health.
5-week trial on 4 people using 100% meal replacement shakes showed a positive impact on weight loss and skinfold thickness, as well as interesting blood marker results. Huel.
Replacing 1 or 2 meals with meal-replacement shakes can help with weight loss. Current Nutritional Food Science.
Consuming meal replacements can help you control cravings and hunger. Frontiers of Neuroscience.
According to a consumer study (850 participants), 82% of meal replacement consumers were satisfied with what they got from them.
Beyond that, the new meal replacement companies' goal is to provide "complete nutrition". This is, to provide you with all essential nutrients, namely, carbs, healthy fats, protein, fiber, vitamins and minerals.
For this, they follow strict governmental guidelines like Dietary Guidelines for Americans 2020-25, European Food and Safety Recommended Intakes etc.
As such, each meal replacement shake will provide you only with the nutrients that your body needs to live. Some brands like Ka'chava and LYFEfuel go a step further and even optimize their formulas further.
Best Kachava Alternatives at a Glance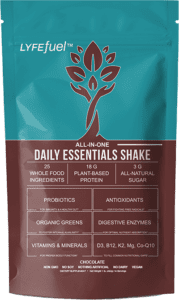 #1 LYFEFuel Daily Essentials- Best Ka'chava Alternative
Equally healthy
Richer in nutrients (vit B12, D3, K2)
Plant-based, low in calories, high in protein
Made from 32 whole food ingredients, no filler
Better value for money
Great tasting
A quick overview of how Lyfefuel's Essential Shake compares to Ka'chava.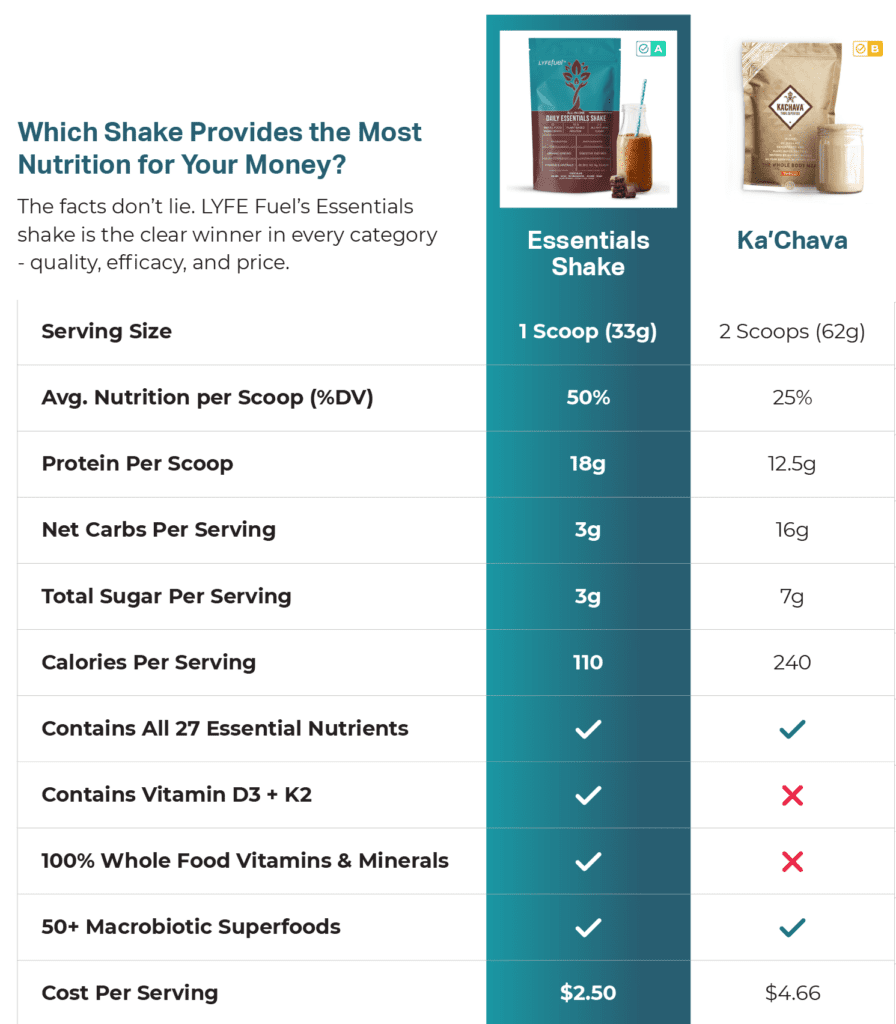 ---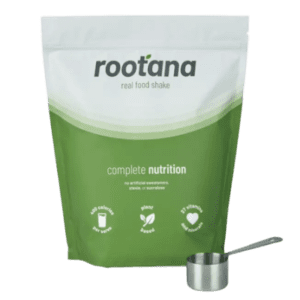 #2 Rootana – Most Affordable Kachava Alternative
21g of protein, 400kcal, no artificial sweeteners.
Plant-based, soy-free and no stevia.
Delicious, clean taste.
Quality nutrition, more budget-friendly
As cheap as $2.85/meal.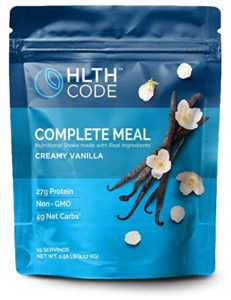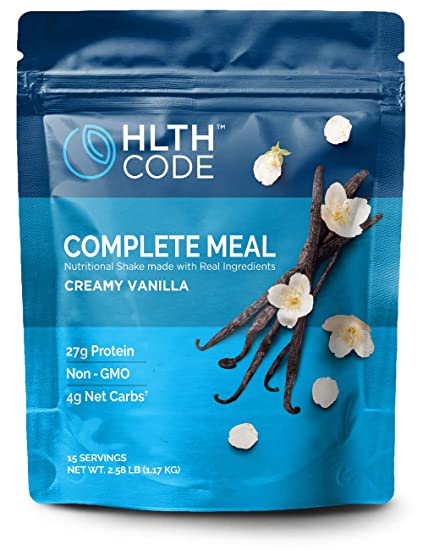 #3 HLTH Code – Best Keto & Low Carb Alternative to Kachava
Only 4g of net carbs, 27g of premium protein.
Includes digestive enzymes, probiotics and apple cider vinegar.
Easy to drink and digest.
More affordable
Chocolate Macadamia is delicious.
Not vegan.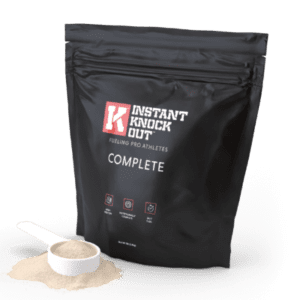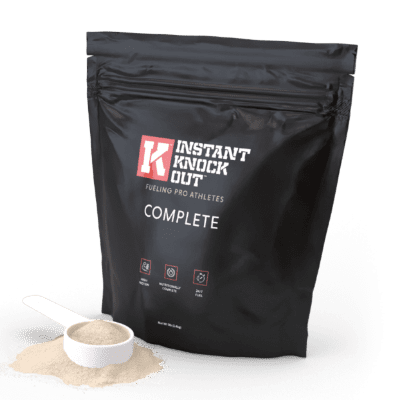 #4 Impact Knockout – Best Weight Loss Alternative to Kachava
Super filling.
Designed by MMA fighters to promote muscle growth and weight loss
High in protein, high in fiber, and low in sugars.
Cheaper than Ka'chava
Add CUT thermogenic booster to speed up weight loss
Only 1 flavor.
Kachava Shakes Overview
If you read our Kachava review, you will know that we loved the product. It brings together the best of many worlds:
Natural and made with whole food ingredients. There's nothing nasty or artificial on the shakes.
Made from 70 plant-based superfoods that are able to provide you with all essential nutrients.
Rich in protein, soy free, gluten-free and mostly organic.
Great to boost your nutrient intake and phytonutrient intake (antioxidants, anti-inflammatory agents).
Surprisingly good taste for all flavours.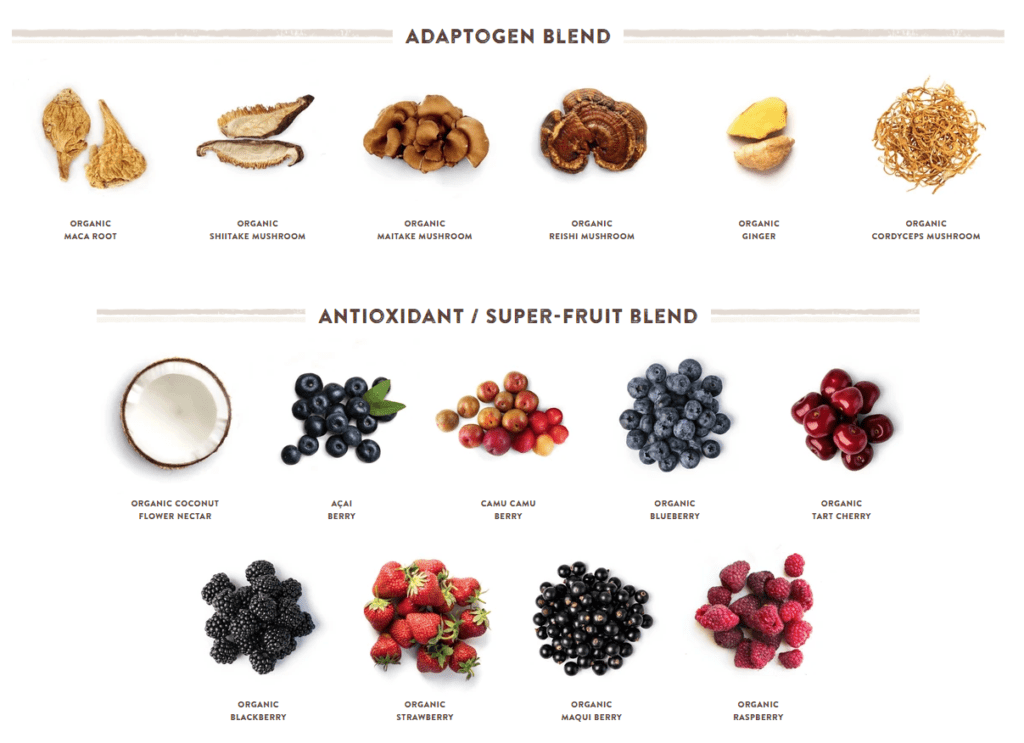 However, we were also aware of its shortcomings. For instance, Kachava shakes are not very rich in omega-3 essential fatty acids.
But most importantly, they don't fit the budget for most people. Not all of us can spend $8 per meal.
Luckily, among these Ka chava alternatives, you will find shakes that are as healthy, but are better value for money.
Best Kachava Alternatives
1. Lyfefuel Essentials
Best Shake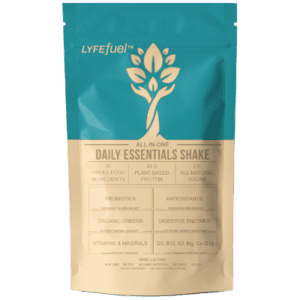 | | |
| --- | --- |
| Taste | 95% |
| Texture | 90% |
| Nutrition | 95% |
| Price | 85% |
Pros
Whole-food, premium ingredients only
More affordable
25+ Superfoods, digestive enzymes, and organic greens included
18g of protein per 110kcal
Science-backed formula
Cons
Still not very cheap
Just 2 flavours to choose from
LyfeFuel Daily Essentials is a hidden gem and the perfect substitute for those who are looking for a cheaper alternative to Kachava.
There are many reasons why I love Lyfefuel Daily Essential shakes:
It is also made only with the highest quality whole food ingredients.
Focuses on delivering nutrients that are lacking in our diets
Also fully plant-based, without soy, without artificial sweeteners or gluten
Absolutely delightful chocolate shakes
LyfeFuel only uses whole food ingredients that you can recognize, and they focus on providing you with what you are lacking: nutrients (vitamins and minerals).
Sadly, the American diet is filled with low-nutrient calories, and we are often neglecting these nutrients which have a hugely beneficial impact on our long-term health. Thus, LyfeFuel shakes can be the boost your health needs.
For that, they use broccoli, kale, Canadian yellow peas, organic parsley, organic cabbage… and many more vegetables and fruits that you recognize. They provide you with all essential nutrients from plant-based ingredients.
The founder of LyfeFuel, Chris, has the ideas clear. His aim is to provide nutrients many Americans' might be lacking, like vitamin B12 or D, while avoiding those that we consume in excess. Chris is very knowledgeable, and believes in a rigorous scientific approach when formulating the shake. Such drive and passion inspires a lot of confidence.
You can read more about the nutritional differences between LYFEfuel Daily Essentials vs Ka'chava in our in-depth comparison.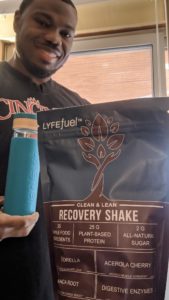 On a more practical side, each shake (110kcal) has 18g of protein and only 3g of sugar. You will find that this does wonders to avoid feeling tired after eating (the "crash") and making you full for longer.
So what about the price? Well, it's best when you buy in bulk since each serving will cost you only $2.08!
Use the code LATESTFUELS10 to get 10% off on your first purchase!
Key Stats:
Macros (C/P/F): 14/65/16
Kcal: 118kcal
Protein (g): 18g – from pea protein and organic rice protein
Sugars (g): 3.0g of which 1.5g are from added sugars
Allergens: None
Profile: High protein, low-calorie, vegan
Flavors: Chocolate and Vanilla.
Best Flavor: Chocolate.
---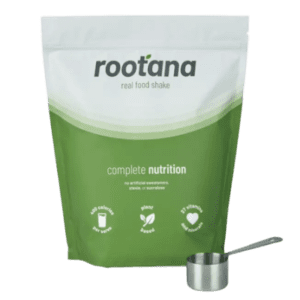 | | |
| --- | --- |
| Taste | 95% |
| Texture | 90% |
| Nutrition | 80% |
| Price | 95% |
Pros
Best quality/price ratio
No soy, no artificial sweeteners, no stevia
Chocolate shake is unlike any other
No highly processed carbs
Cons
2 flavors only
Higher in sugars
Rootana is a plant-based meal replacement that focuses on natural ingredients while avoiding artificial sweeteners such as stevia. As such, it offers a similar clean taste and goodness, but at half the price.
Furthermore, it is high in protein, high in dietary fibre, and it also contains low GI carbohydrates and healthy fats. 
Rootana has a much better macronutrient ratio, with 42% of the calories coming from carbohydrates, 20% coming from protein, and 34% coming from healthy fats. This is a much more realistic ratio for a shake that is replacing regular meals.
Unlike Ka'Chava, Rootana contains enough calories to properly replace a meal (400 per serving). It is also less expensive, and a much more practical meal replacement shake. It tastes great, can be prepared in seconds, and the texture is excellent. 
The Dark Cacao flavor has quickly become one of our favorites. It's a rich and pure cacao experience. In our testing, this flavor did better with men, as it is not as sweet as other competitors. That said, the original and vanilla are still fantastic, in particular if you are looking to add some fruits.
Consequently, Rootana offers a budget-friendly Ka'chava alternative.
Key Stats:
Macros (C/P/F): 46/40/34
Kcal: 400kcal
Protein (g): 20g – from pea protein isolate
Sugars (g): 13.0g from natural coconut sugar
Allergens: Oat, Coconut
Profile: Free of artificial sweeteners
Flavors

: Chocolate and Vanilla

Best Flavor: Chocolate
---
3. HTLH Complete Meal
Best Low Carb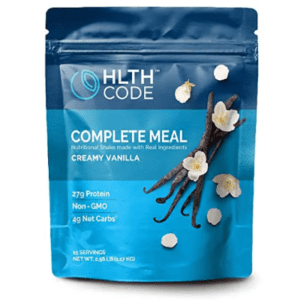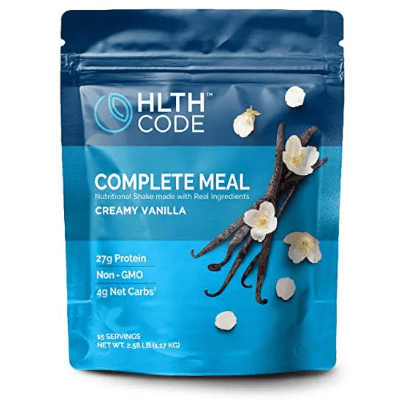 | | |
| --- | --- |
| Taste | 90% |
| Texture | 90% |
| Nutrition | 85% |
| Price | 85% |
Pros
Best low-carb shake
Only 4g of net carbs, no sucralose
27g of protein, 27g of premium fats – 1:1 for better absorption
Super easy to drink and gut-friendly
Chocolate Macadamia is deliciuos
Cons
2 flavors only
Not vegan friendly
If you are looking for a keto alternative to Kachava – or a low-carb alternative- then HLTH's Complete meal is your pick. I love the smooth, silky, creamy HLTH shakes and I think you will too.
However, it's not only the taste I enjoy about these shakes, I also think they are excellent low-carb shakes. They provide you with only 4g of net carbs (per 400kcal), and a carefully crafted balance of 27g of premium protein and 27g of fats. This 1:1 ratio was promoted by Dr. Bikman who believes increases nutrient absorption and promotes fat burn.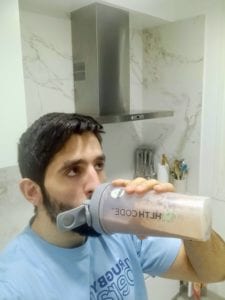 They also add tons of micronutrients, apple cider vinegar, probiotics, and prebiotics, plus digestive enzymes to their shakes. With other keto drinks, I sometimes have a stomach ache, but never with HLTH Complete Meal.
Besides, they are also more affordable than Kachava at $3.3 per 400kcal meal. So a great mix of good nutrition, delicious taste, and affordable pricing.
Key Stats:
Macros (C/P/F): 12/27/61
Kcal: 400kcal
Protein (g): 27g – from whey protein isolate, grass-fed collagen, egg whites
Sugars (g): 2.0g of which 0g are from added sugars
Allergens: None
Profile: Low-carb, keto-friendly, gluten-free, free of artificial sweeteners
Flavors

: Chocolate Macadamia, and Creamy Vanilla

Best Flavor: Chocolate Macadamia
---
4. Instant Complete
Weight Loss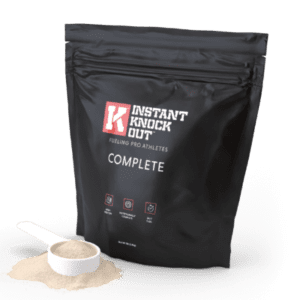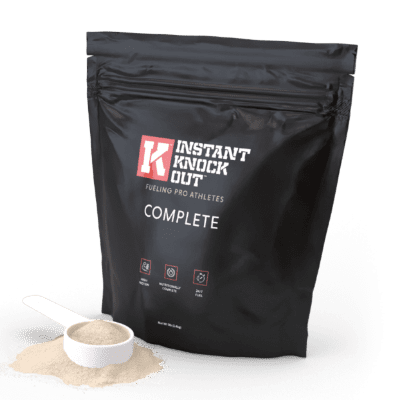 | | |
| --- | --- |
| Taste | 85% |
| Texture | 85% |
| Nutrition | 85% |
| Price | 90% |
Pros
Super filling
High in protein (29g), high in fiber, low in sugars
Designed for weight loss with the help of MMA fighters
Costs 1/3rd of Kachava
CUT to accelerate weight loss
Cons
Only 1 flavor
Less natural, no superfoods
Looking for a meal replacement that is going to help you with your weight loss journey? Then, there are very few as Instant Knockout Complete.
This Kachava alternative excels at providing you with all the essential nutrients, from plant-based ingredients only. It comes with 35g of protein per 400kcal serving, 1g of sugar, and plenty of fiber.
While other shakes might neglect essential fats, like omega-3 fatty acids which are primordial for proper brain functioning, Complete provides you with a well-rounded shake. It has all nutrients, 100% of your vitamin D, 90% of your vitamin A and 50% of your vitamin C.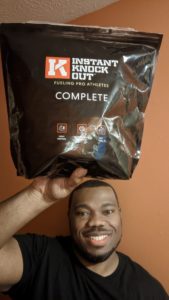 Thus, even if you find the full serving too big (400kcal), you can enjoy a half serving and still get a huge boost towards your daily nutrient targets. You can then use it as a snack or protein booster, too.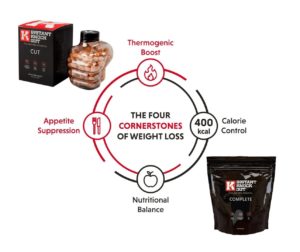 For those who are looking for a little extra help with their weight loss diet, I recommend looking at CUT, their metabolic booster that helps you stay full for longer and promotes fat burn (according to them).
Make sure to use the bulk discount to get the best prices, up to 25% off when you buy Cut and Complete together.
Key Stats:
Macros (C/P/F): 40/35/25
Energy (Kcal): 400kcal
Protein (g): 35g – from pea, soy and organic brown rice
Sugars (g): 3.0g
Allergens: soy
Profile: Vegan, high protein
Flavors: Vanilla, and Chocolate
Best Flavor: Chocolate
---
5. Orgain Shakes
Best Organic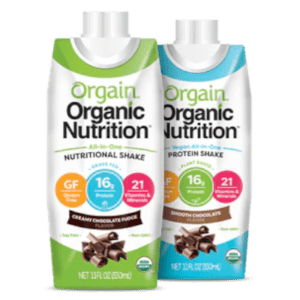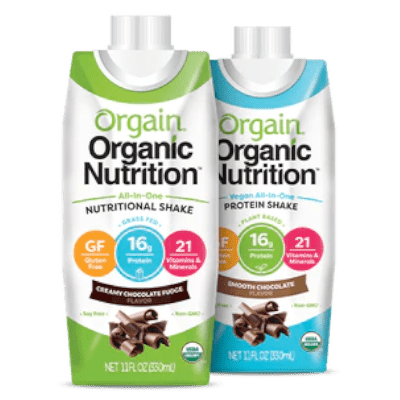 | | |
| --- | --- |
| Taste | 80% |
| Texture | 90% |
| Nutrition | 80% |
| Price | 80% |
Pros
USDA organic certified
Gluten-free, soy-free, kosher
Includes superfoods, probiotics, and antioxidants
More affordable
Plant-based and whey-based versions
Cons
Limited flavor options
Synthetic vitamins & minerals
Anyone who's looking for a Kachava substitute should consider Orgain shakes. For years, they have been the reference for US-made organic meal replacement shakes.
As its name suggests, Orgain takes being organic to a whole new level and offers certified organic products ranging from protein bars to meal replacement shakes. However, the two I like the most are their All-in-One ready-to-drink meal replacements and the powder.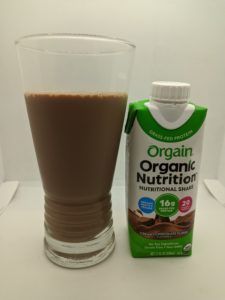 These offer the convenience Ka'chava shakes do, include tons of greens and superfoods to boost your nutrient intake, and ensure you get all the essential nutrients.
Furthermore, the nutritional shakes are available in plant-based and whey versions. While personally, I enjoy the taste of the whey-based shakes better, both will offer a great Kachava alternative to drink on the go.
Perhaps, it will not be as natural as Ka'chava, as they will add synthetic vitamins and minerals, but this way you can be sure to get at least 15% of your daily values.
Key Stats:
Macros (C/P/F): 46/34/20
Kcal: 220kcal
Protein (g): 20g – from organic pea protein, rice protein and chia seeds*
Sugars (g): 10.0g of which 10.0g are from added sugars
Allergens: None
Profile: RTD, Vegan, Organic, Gluten Free
Flavors

: Smooth Chocolate, Vanilla Bean (more in the whey-based version)

Best Flavor: Chocolate
---
Bonus: Huel Black – High Protein Ka'Chava Alternative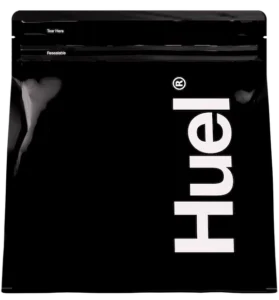 | | |
| --- | --- |
| Taste | 75% |
| Texture | 80% |
| Nutrition | 85% |
| Price | 90% |
Pros
USDA organic certified
Vegan, soy-free, gluten free
40g of protein per shake
Great all-around nutrition
Much more affordable than Ka'chava
Cons
Thick texture can be unpleasant
Not as natural, does not contain as many superfoods
Some of the flavours are not great (Chocolate, Berry)
What if your budget is considerably lower? Then, do not worry, because you can still enjoy excellent meal replacement shakes. One of which is Huel Black, one of the most popular shakes in the world.
This is a low-carb high-protein shake (40g per 400kcal!) that is solely made of plant-based ingredients and will provide you with all essential nutrients. This is a gluten-free shake that contains no artificial sweeteners, too.
Unlike Kachava, Huel opts for more practical ingredients, slightly more processed, and that is what makes it more affordable.
It might not have the 70 superfood blend, but Huel has plenty of nutrients, plus probiotics, plus a bunch of phytonutrients. Thus, you will get most of what Kachava is able to provide but at a third of the price.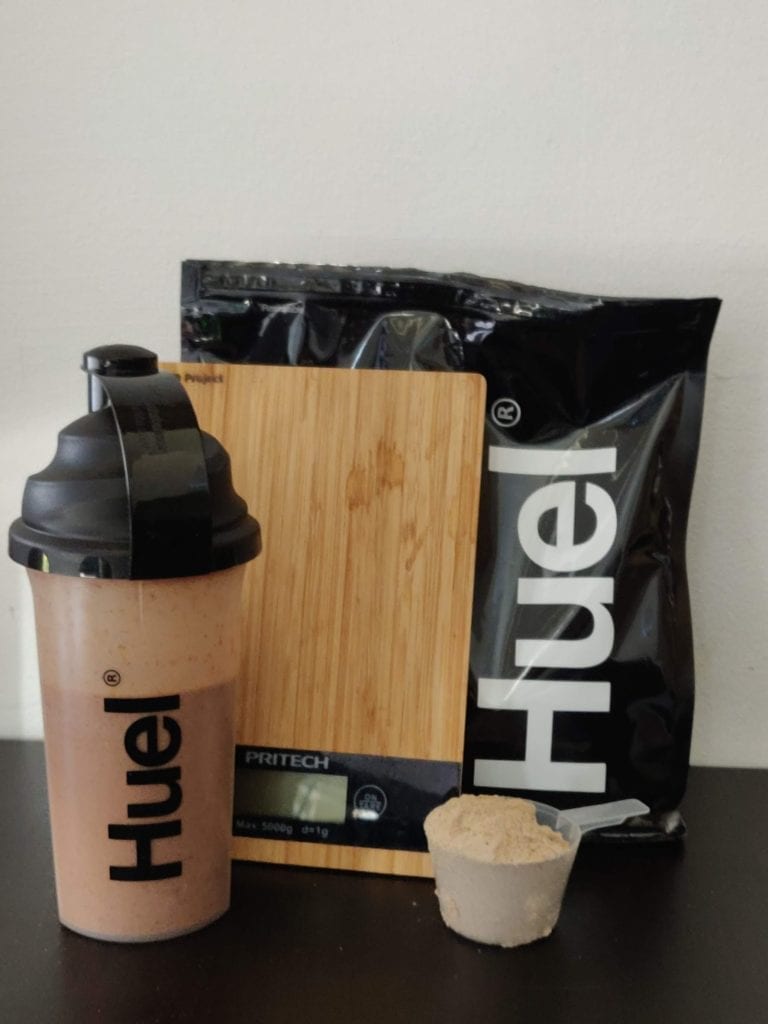 Furthermore, there are a lot more flavors to choose from. Not all of them are great, but Salted Caramel is a keeper for sure.
Key Stats:
Macros (C/P/F): 20/40/40
Kcal: 400kcal
Protein (g): 40g – from pea protein and rice protein
Sugars (g): 4.0g of which 4g are from added sugars
Allergens: None
Profile: Low-carb, high protein, no artificial sweeteners
Flavors

: Chocolate, Vanilla, Banana, Berry, Salted Caramel

, Coffee, Unflavoured & Unsweetened, and Strawberry Cream
Best Flavor: Salted Caramel
---
How I Chose These Kachava Alternatives
The truth is that there are plenty of meal replacement shakes out there, but very few offer as a complete package as Kachava does. Their superfood blend comes with tons of healthy ingredients, but this is sadly reflected in the cost.
However, I believe that, as I've shown in this article, there are tons of other healthy shakes that you can take and still enjoy 95% of the benefits Kachava gives you. I mean, Kachava is not perfect either, and some of the abovementioned drinks might even be suited for you.
Criteria
So let's have a quick look at the criteria:
Quality of ingredients. First and foremost, I tried to pick shakes and companies that have rigorous standards on what ingredients they choose.
Good nutritional output. Secondly, they need to provide you with a balanced, and complete meal where possible. Kachava's strength is nutritional output, so should it be for the competitors.
Needs to be tasty. We love the taste of Kachava shakes, thus, the alternatives need to be as tasty if not more.
Preferably plant-based. While I don't have any issues consuming dairy-based shakes, Kachava is a dairy-free meal replacement shake. Thus, I tried to mostly provide you with vegan shakes.
Should contain probiotics, digestive enzymes, superfoods or other "extra nutrition" ingredients.
No crap ingredients. No maltodextrin, or syrups, or fake fibers. Natural wholefood ingredients as much as possible.
Bonus: US based.
Kachava on a Budget
Furthermore, I want to share a small trick with you. Many of you have come looking for cheaper alternatives to Kachava (spoiler all the ones above are), but some of you might have a tighter budget.
For those, I would recommend buying one of the most affordable options (Complete or Huel Black) and adding some of the best greens powders to the mix.
This would provide you with the benefits of complete and balanced nutrition the best meal replacements provide you; with the benefits of the superfoods Kachava provides.
Because, green powders are in essence a concentrated blend of superfoods ( kale, broccoli, berries, spirulina, dandelion…) that are designed to boost your nutrient and phytonutrients intake.
Check my personal pick SuperGreen Tonik: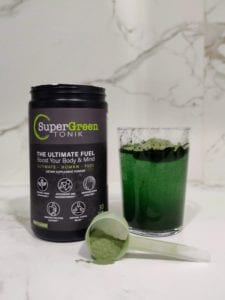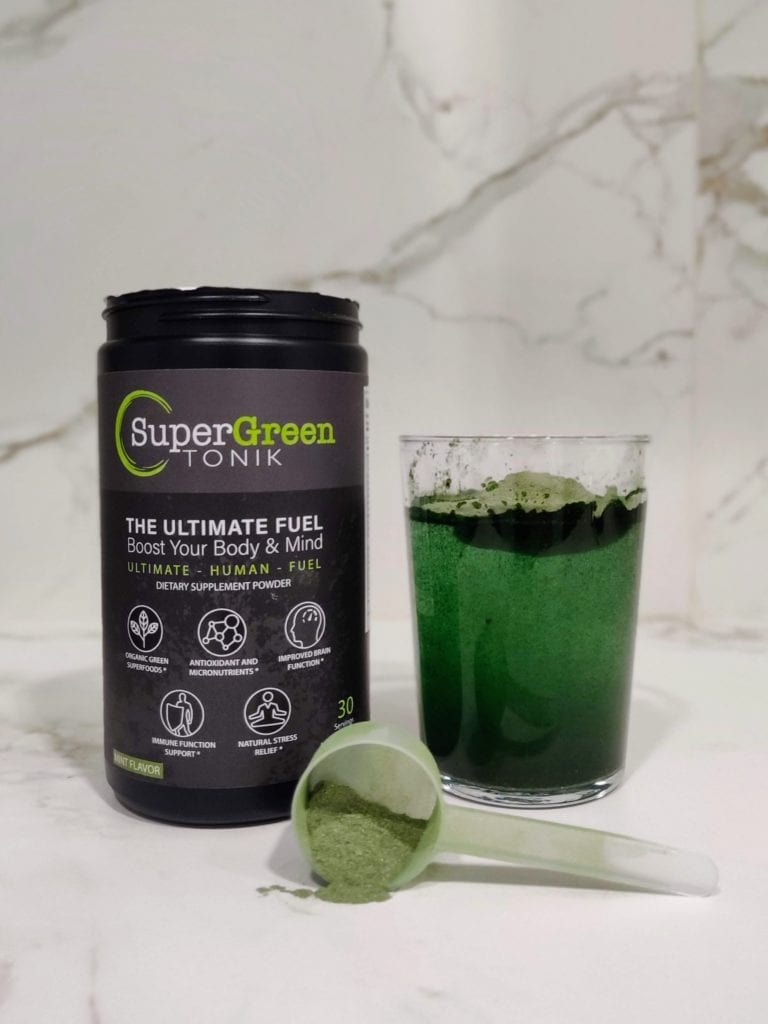 Clean, 3rd party lab tested ingredients
Blend of 16 superfoods
Great to boost nutrient intake, help with digestion and boost your immune system
US made
Is AG-1 a Good Ka'chava Alternative?
AG-1 by Athletic Greens has been trying to impose as an alternative to Ka'chava.
However, the reality is that these are two different products. We went have an in-depth article highlighting the main differences between AG1 Drink and Ka'chava, but here are the main points:
AG-1 is a greens powder, whereas Ka'chava is a meal replacement
Ka'chava offers you with energy (calories), protein, healthy fats (including omega-3), carbs, fibers, vitamins and minerals.
AG-1 only offers you micronutrients and phytonutrients
Ka'chava can be used to replace meals (e.g. breakfast), whereas AG-1 cannot
Ka'chava is a good source of plant-based protein, AG-1 is not
There are all the essential nutrients in Ka'chava, AG-1 does not have protein, fats or carbs
Basically, AG-1 Athletic Greens is a greens powder that provides you with micronutrients (vitamins, minerals), and phytonutrients (antioxidants, polyphenols anti-inflammatory agents, ligans…). It does not provide you with essential proteins, fats, fiber or carbs. Thus, it cannot replace a meal.
Ka'chava is a much healthier drink, as it has a blend of both. It provides you with 250kcals, all the essential amino acids, fiber, omega-3, and much more. You should use Ka'chava to replace your meals with, and not AG-1.
Ka'chava vs Other Meal Replacement Shakes
Other lists might include various alternatives to Ka'chava like Shakeology, Vega, Garden of Life Raw, PhenQ Meal Replacement shakes, 310 Nutrition, Atkins, Herbalife and more.
In our experience – having tested and reviewed all of the above-, none of them are as good as Ka'chava is.
In fact, most of those are either too expensive or offer incomplete nutrition. Furthermore, when it comes to taste and texture, many of the above mentioned are too sweet or don't mix well (as it's the case with PhenQ and Shakeology Vegan shakes).
We recommend staying away from them.
Recommended read:
---
Conclusion; The Best Kachava Alternatives Are
… Lyfefuel Daily Essentials and Rootana (if you want a more affordable shake).
However, I hope that I was able to highlight that there are plenty of Kachava substitutes out there that can work out for you.
Even much cheaper alternatives, like Instant Complete with the extra protein, and carefully boosted micronutrients to improve your daily performance and help you with weight loss.
No matter what your situation is, there's a meal replacement shake out there that will be able to help you out with your goals and will provide you with a healthier meal.