The Best G-Fuel Alternatives To Boost Your Gaming (2023)
If you have been looking around for gaming drinks or been watching your favourite Twitch, you have surely heard of G-Fuel. It is one of the most hyped energy drinks lately, and many praise it as the best gaming drink. However, there are plenty of G-Fuel alternatives that are as good if not better.
In fact, G-Fuel seems to opt quantity for quality, often sacrificing the taste of their gaming drinks. Through thorough testing, I found many gaming energy drinks that taste better than G-Fuel.
Furthermore, even though G-Fuel's boost blend is pretty good, there are companies that will offer you a bigger performance enhancement with more active ingredients, more caffeine, and more effective doses.
Not only that, if you are not lucky enough to live in the US, you might not be able to buy G-Fuel easily. In fact, in Europe, you will often have to pay extra or you won't be able to buy it. So are there any alternatives to G-Fuel in Europe?
The answer is yes. There are many companies out there that offer better-tasting alternatives to G-Fuel and even caffeine-free G-Fuel substitutes.
So, let's find out what the best G-Fuel alternatives are.
---
Best G-Fuel Alternatives – Sneak Energy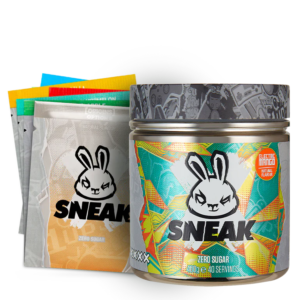 Available in cans and powder
12kcal, 0g of sugar, 150mg of caffeine
15 superb flavors to choose from
Blue Raspberry is electrifying
Cheaper per can than G-Fuel
Ships to EU, US, and UK
Top G-Fuel Alternative – Rogue Energy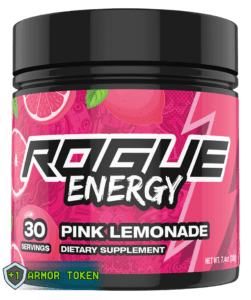 Packed with 175mg of caffeine.
5kcal, 0g of sugar.
Great tasting.
Blue Raspberry and Pink Lemonade truly awesome.
Super quality for the price.
Best Long-Term Mental Booster – Hunter Focus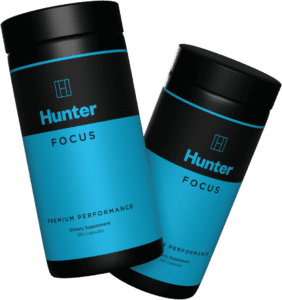 Great nootropic: enhances your cognitive performance, memory and focus.
Protects your brain from degenerative damage.
Keeps your brain sharp. Can help you study, focus for long hours and retain information better.
For those who want to take their mental performance to the next level.
It's more expensive
Other Alternatives to G-Fuel Energy Drinks
Best Value –> Mixt Energy
Best Caffeine Free –> Nau Energy Drink
Most Affordable –> Sneak Energy
---
G-Fuel Alternatives Reviewed
| Product | Kcal | Caffeine (mg) | Sugars | Price ($) | Ships to |
| --- | --- | --- | --- | --- | --- |
| Rogue | 5 | 175 | 0 | 1.1 | World |
| Endless | 11 | 150 | 0 | 1.1 | EU, US, UK |
| G-Fuel | 15 | 140 | 0 | 0.9 | US, EU* |
| Nau | 36 | 0 | 7 | 1.4 | World |
| Sneak | 12 | 150 | 0 | 1.0 | World |
| GamerSup | 0 | 100 | 0 | 0.4 | EU, US |
| Command | 0 | 150 | 0 | 1.0 | UK |
| Ghost | 0 | 150 | 0 | 1.0 | US, EU, AUS |
| Mountain | 90 | 90 | 23 | 1.9 | US |
| Razorwire | 15 | 150 | 0 | 0.7 | World |
| Respawn | 20 | 95 | 0 | 0.75 | US |
| Runtime | 100 | 80 | 20 | 2.3 | EU, US |
| Mixt | 0 | 166 | 0 | 0.5 | World |
EU includes the UK.
Energy drinks such as Red Bull, Rockstar or Monster weren't taken into consideration.
---
Best G-Fuel Alternatives for Gaming
1. Sneak Energy
Best Alternative US & UK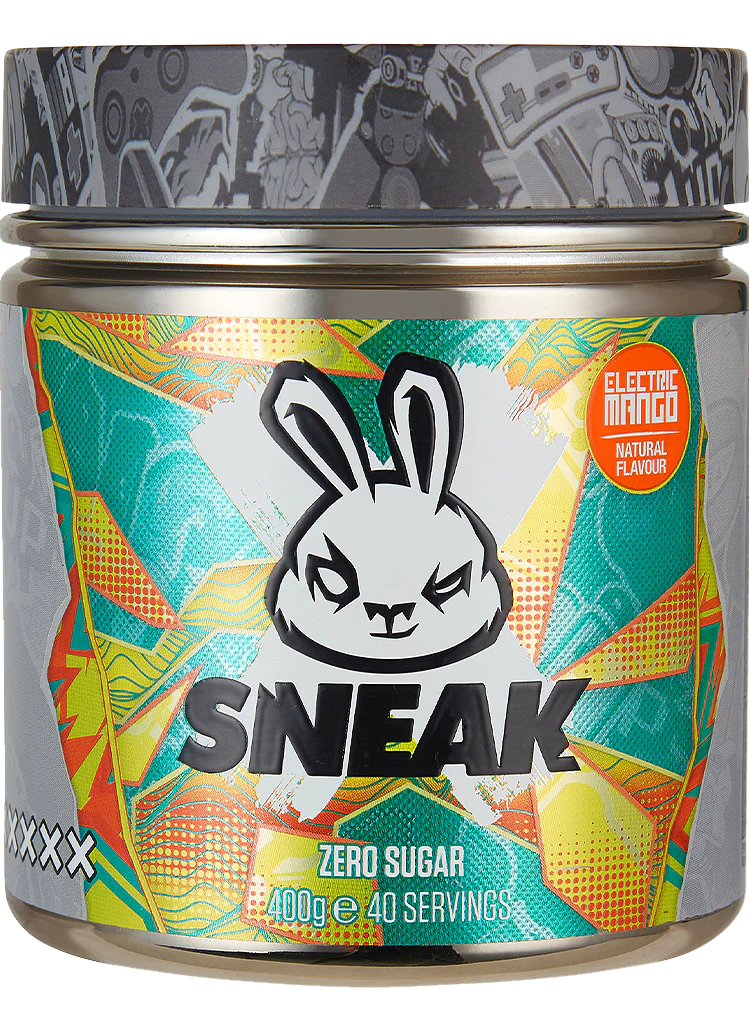 Taste
Nutrition
Price
Boost
Pros
Affordable G-Fuel alternative
10 fantastic flavours
Natural colours and flavours – 0 sugar
150mg of caffeine, 100mg of L theanine, 100mg of L Carnitine
Also available in cans
Available in US and UK
Cons
Less flavours than G-Fuel
So what about an affordable G-Fuel alternative? At $0.83/serving (without any discounts), Sneak Energy might one of the cheapest gaming drinks you can buy. It's also one of the coolest brands out there.
Cheap, but great. For once, it clearly tells you how much of each ingredient they have; including 150mg of caffeine, 1361mg of taurine and 100mg of L-carnitine. They also include 90% of your DV of vitamin C and 120% of biotin to help you with your performance.
This is, Sneak has more active ingredients to enhance your gaming potential than G-Fuel!
You can buy Sneak easily in Europe and in the UK, so it's a great alternative to G-Fuel in that regard. It's also available in 12 different flavours, so there's plenty to choose from!
All without sacrificing taste. Sneak Strawberry Millions is one of the best in the business; and their Blue Raspberry is pretty electrifying, too.
Plus, you can now buy Sneak Cans, if you don't want to have to deal with prepping your gaming drink. Personally, I like the powder better, since it's more affordable, but I can't deny the convenience of the cans.
In the Sneak vs Gfuel face-off, Sneak Energy does really well. You can always start with their great starter pack to try the different flavours out and choose your favourite.
Key Stats
| | Sneak | G-Fuel |
| --- | --- | --- |
| Calories | 12 | 15 |
| Sugar (g) | 0 | 0 |
| Caffeine (mg) | 150 | 140 |
| Price ($)/serving | 0.83 | 0.9 |
| Available US | Yes | Yes |
| Available EU | Yes | No* |
| Starter Pack | Yes, from $14 | Yes |
| Cans? | Yes | Yes |
Sneak is available in parts of EU, UK and the World.
Flavours available: Blue Raspberry, Strawberry Millions, Sour Apples, Tropikilla, Strawberry Watermelon, Stealth, Bubblegum Millions, Purple Storm, Cherry Bombs, and Blackberry.
---
2. Rogue Energy
Editor's Choice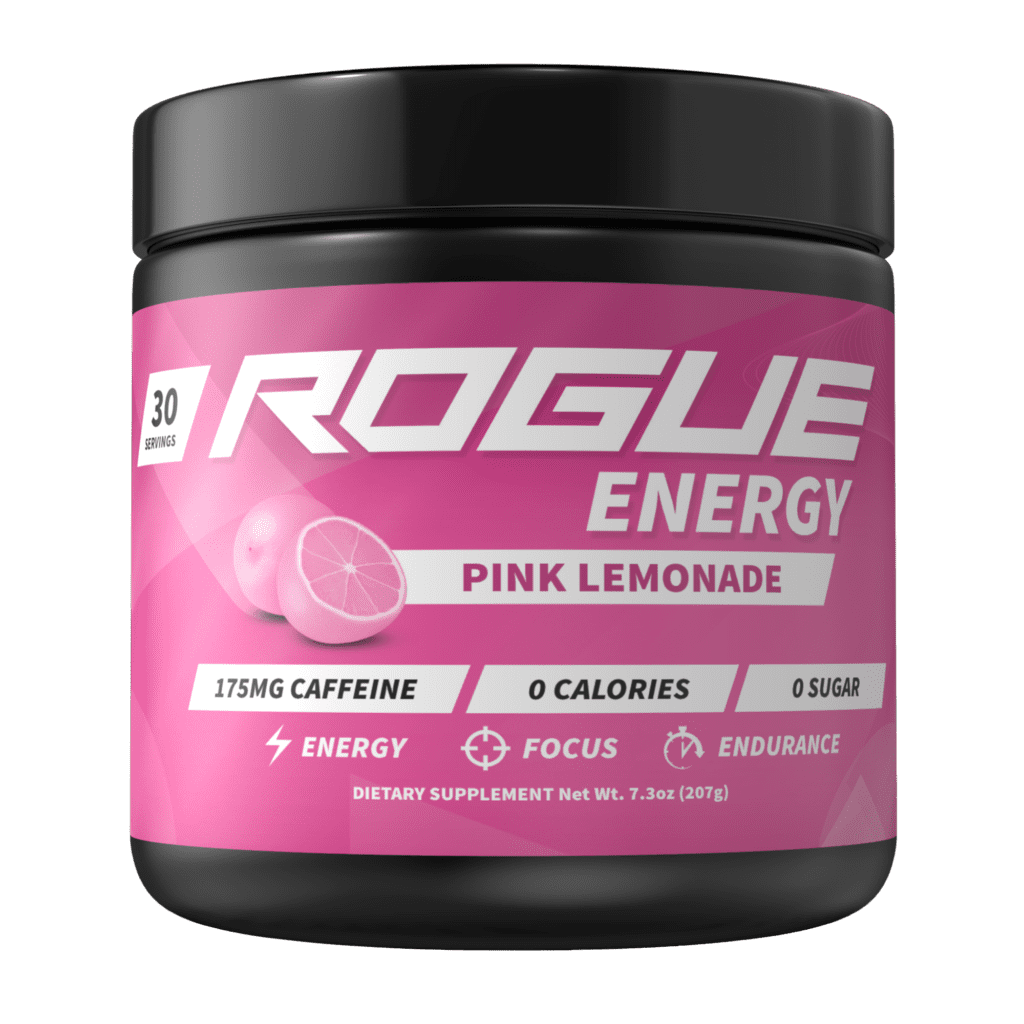 Taste
Nutrition
Price
Boost
Pros
Extra caffeine: 175mg/serving
No calories and no sugar
Improved taste
Sweetened with stevia and sucralose
Great starter packs starting from $15
Available in Europe
Cons
Less flavours available than G-Fuel
Tubs don't look as cool
You want a gaming drink that will boost your focus and energy levels?
Then Rogue Energy is the perfect G-Fuel alternative for you.
It includes 175mg of caffeine per serving (25mg more than G-Fuel!), plus their energy complex (L-carnitine, l-citrulline, taurine, glucuronolactone). This complex is great for focus and productivity.
When testing Rogue Energy, I definitely felt more switched on than with G-Fuel.
Besides, they also add ingredients proven to sharpen your mind, like N-acetyl-L-tyrosine, l-phenylalanine, choline L-bitartrate… Plus, Rogue Energy is sugar-free and calorie-free, so you can avoid the sugar crash. Take your gaming to the next level with Rogue Energy.
As for the taste, I find Rogue drinks to be tastier than G-Fuel, even though, they offer fewer flavours. There's no chalkiness, no powdery feel to their gaming drinks.
Their Blue Raspberry and Strawberry Lemonade, for instance, are an absolute delight. You can't go wrong with either of them.
Furthermore, if you want a nice, chill drink to hydrate without having to overload on caffeine, Rogue Hydration is your product. Fantastic drink with electrolytes, 0 sugar, 0 calories, and 0 caffeine that you can drink as much as you want!
Key Stats
| | Rogue | G-Fuel |
| --- | --- | --- |
| Calories | 0 | 15 |
| Sugar (g) | 0 | 0 |
| Caffeine (mg) | 175 | 140 |
| Price ($)/serving | 1.06 | 0.9 |
| Available US | Yes | Yes |
| Available EU | Yes | No* |
| Starter Pack | Yes, from $15 | Yes |
| Cans? | No | Yes |
Flavours available: Pink Lemonade, Mango Pineapple, Watermelon, Cherry Limeade, Blue Raspberry, Grape Popsicle, Strawberry Kiwi, and Green Apple Extreme.
---
3. Mixt Energy
Best Value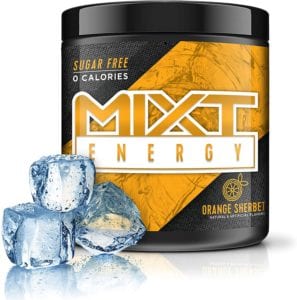 Taste
Nutrition
Price
Boost
Pros
Super affordable – $0.5/serving; but still great
8 unique refreshing flavour
0kcal, 0g sugar + 166mg of caffeine for no crash boost
Affordable in EU, CAN – Free in the US
OK taste
Cons
Contains acesulfame K
Less active ingredients than G-Fuel
Looking for a cheap G-Fuel alternative that will provide you with a similar experience? That's where Mixt Energy comes in handy. With 166mg of caffeine, 0g of sugar, 830mg of taurine and 830mg of L Tyrosine; it will provide you with the boost that you are looking for; without making you crash afterwards.
Although, it is true that they don't have the most complex formula and lack key boosters like L-theanine; I didn't notice any big drawbacks in my performance.
Besides, Mixt offers 8 great flavours that actually taste pretty good and mixed alright. My favourite is Fruit Punch, but Starfruit Blast is pretty good too.
If you are crazy enough, you can go for the Premier Mixt Bundle with all 8 flavours and 480 servings. Now, that's a mad boost and a great savings deal, with each serving costing you $0.43!
Plus, you can always use the code LATEST for extra 20% OFF.
Key Stats
| | Mixt | G-Fuel |
| --- | --- | --- |
| Calories | 0 | 15 |
| Sugar (g) | 0 | 0 |
| Caffeine (mg) | 133 | 140 |
| Price ($)/serving | 0.5 | 0.9 |
| Available US | Yes | Yes |
| Available EU | Yes | No* |
| Starter Pack | Yes, from $60 | Yes |
| Cans? | No | Yes |
Flavours available: Rainbow Candy, Sour Slurp, Starfruit Blast, Orange Sherbet, Grape Popsicle, Blue Raspberry, Fruit Punch and Fresh Lemonade.
---
4. Nau Energy
Caffeine Free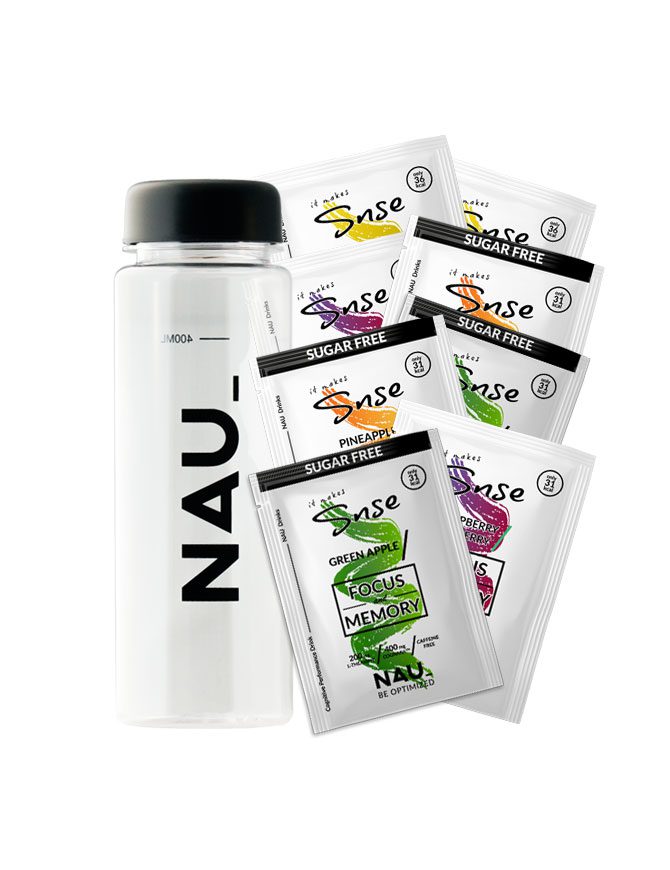 Taste
Nutrition
Price
Boost
Pros
Free of caffeine, but still able to boost energy levels
Unique formula to boost focus
Vegan, non-GMO, free of sucralose and acesulfame K
More natural taste
Only 36kcal per serving
Cons
6.6g of sugar per serving
More expensive than other alternatives
Looking for a caffeine-free G-Fuel alternative? Then Nau Drinks is the right choice for you. Instead of caffeine, Nau uses herbs and plants with active ingredients to keep you mind sharp and energized.
For instance, their drinks contain, Spanish sage, garden sage, L-theanine and lemon balm; all of which interact to increase focus, reduce stress and boost alertness.
Plus, this is one of the only G-Fuel substitutes without tons of artificial sweeteners. Instead, it contains stevia and some sugar to provide you with a healthier gaming drink.
This unorthodox mix, however, does cost a little extra, at $1.25 per serving and there aren't as many flavour to choose from either. However, you will be able to avoid the odd aftertaste many gaming drinks leave in your mouth.
Key Stats
| | Nau | G-Fuel |
| --- | --- | --- |
| Calories | 36 | 15 |
| Sugar (g) | 6.6 | 0 |
| Caffeine (mg) | 0 | 140 |
| Price ($)/serving | 1.25 | 0.9 |
| Available US | Yes | Yes |
| Available EU | Yes | No* |
| Starter Pack | Yes, from $20 | Yes |
| Cans? | No | Yes |
Nau offers free worldwide shipping for orders above $80.
Flavours available: Lemon Balm/Elderberry, Green Apple, Pineapple Twist, and Raspberry/Blueberry.
---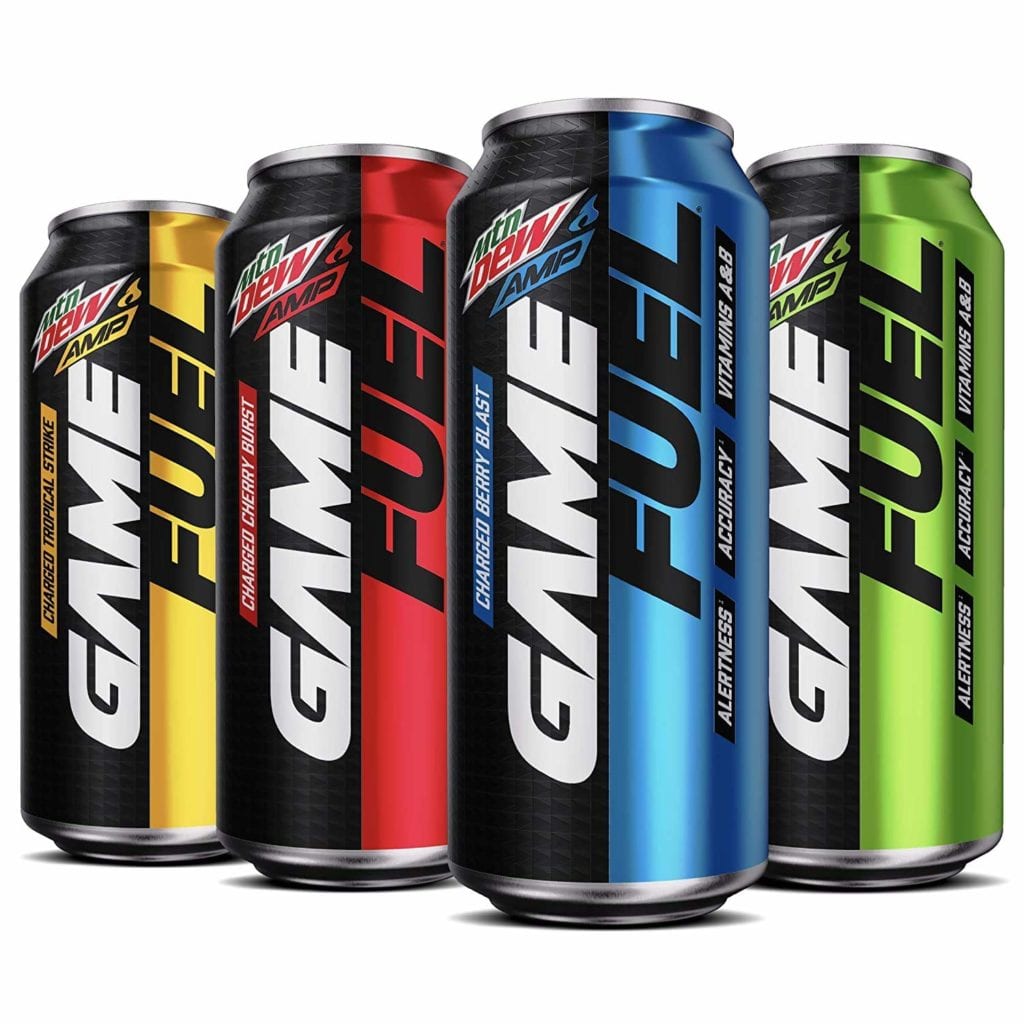 Taste
Nutrition
Price
Boost
Pros
7 fantastic flavours to choose from
Includes sugar free alternatives
Better texture- 0 graininess- and improved taste
Resealable cans
Cons
Only available in the US
Contains high fructose corn syrup
Are you too lazy to mix your own powder? Don't worry, because Game Fuel by Mountain Dew will offer you the most refreshing experience without having to mix it.
These cans are great for those who like their drinks cold. You can store them in the fridge and enjoy them whenever, instantly. Enjoy all the benefits of the best gaming drinks without any of the hassle.
G-Fuel does have their own can repertoire, but Game Fuel is more affordable than G-Fuel. Each can will cost you less than $2.
The standard versions contain 90kcal and 23g of sugar (best if you are more active); but you can enjoy a sugar-free alternative with 0kcal (highly recommended).
Key Stats
| | Game Fuel | G-Fuel Can |
| --- | --- | --- |
| Calories | 90* | 15 |
| Sugar (g) | 23* | 0 |
| Caffeine (mg) | 90 | 300 |
| Price ($)/serving | 1.83 | 2.66 |
| Available US | Yes | Yes |
| Available EU | No | No |
| Starter Pack | Yes | No |
| Powder? | No | Yes |
*Game Fuel is also available in 0kcal/0g sugar.
Flavours available: Berry Burst, Cherry Blast, Orange Storm, Original Dew, Rasberry Lemonade Zero, Tropical Strike, and Watermelon Zero Sugar.
---
---
6. Endless Nootropic
Best Nootropics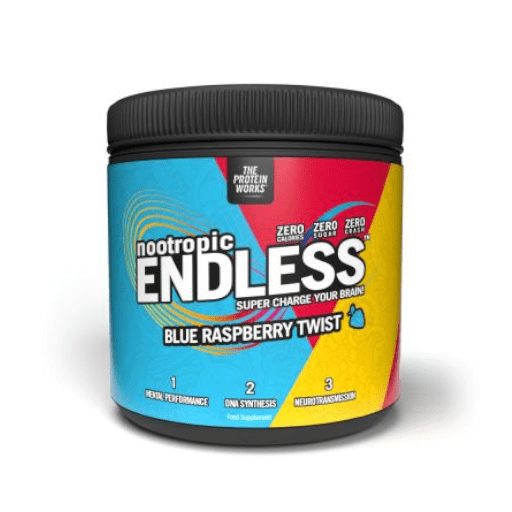 Taste
Nutrition
Price
Boost
Pros
Good amount of nootropics and active ingredients
11 kcal and 0 sugars
Includes key vitamins and minerals: C, B12, B6, iron
Only 3 flavours but great taste
Holds well during prolongued gaming sessions
Cons
Not easy to get in the US
Not as many flavours as GFuel
Coming back to Europe, we have The Protein Work's Endless Nootropic; a G-Fuel alternative for gamers and workers alike. In fact, Endless Nootropic is the best at keeping you focused for long periods of time and help you avoid fatigue.
Their blend of B-vitamins (key in proper brain functioning), caffeine, taurine and L-caffeine will help you keep your brain sharp. The mix also includes minerals like zinc and magnesium, which promote brain signalling.
Enjoy one of their three lovely flavours: Cola Zinger (best), Blue Raspberry Twist and Green Apple Kick for less than £0.8/serving (€0.9). Also ultra-fast delivery to the UK and EU.
Key Stats
| | Endless | G-Fuel |
| --- | --- | --- |
| Calories | 11 | 15 |
| Sugar (g) | 0 | 0 |
| Caffeine (mg) | 1.50 | 140 |
| Price ($)/serving | 1.00 | 0.9 |
| Available US | Yes* | Yes |
| Available EU | Yes | No* |
| Starter Pack | No | Yes |
| Cans? | No | Yes |
Shipping from the UK
Flavours available: Cool Cola Zinger, Blue Raspberry Twist, and Green Apple Kick.
---
Why Do You Need a G-Fuel Alternative?
If you live in Europe the answer is simple enough: G-Fuel is not sold in Europe. At least not directly. You will be able to find it through resellers, but it will often be more expensive or you won't find all the options.
As for the US, just because G-Fuel is the most popular drink doesn't mean it is the best. For sure, they have great marketing and cool-looking products; but there are a few things other gaming drinks do better.
For instance, Rogue has more caffeine than G-Fuel, and gives you an extra boost. On the opposite side, you have Nau Drinks with 0 caffeine, but plenty of active agents to help you focus.
Is There a Better Tasting Gaming Drink Than G-Fuel?
That will be very personal, but I often feel that G-Fuel sometimes chooses quantity over quality. In fact, I like both Rogue Energy and Sneak Energy gaming drinks better most of the time.
Hell, almost no one will be able to compete with the variety G-Fuel offers (upwards of 25 flavours!). However, many of those flavours are very similar to each other; and a few are underwhelming.
As a matter of fact, have you ever wondered what the best G-Fuel flavour is?
Best G-Fuel Flavour
The best G-Fuel flavour is PewDiePie's. End of discussion.
Jokes aside, it will hugely depend on what you like. The above mentioned is great, as well as, Hype Sauce, Sonic Peach, and Star Fruit. As for the worst, I agree with many of the reviews out there, Moon Pie is not great.
Is G-Fuel Bad For You?
Having health concerns around G-Fuel is normal. For better and for worse, it's basically a zero-calorie energy drink with high amounts of caffeine. Thus, certain concerns related to energy drinks are relevant for G-Fuel (and also other gaming drinks).
What Are the Side Effects of Drinking G-Fuel?
Caffeine overdose. Almost all energy drinks contain high amounts of caffeine (~1/3 of the daily recommended per serving). G-Fuel contains 150mg per serving and it's so easy to drink (no calories) that it might cause teens and young adults to have too much of it. Some of the side effects could be, palpitations, high blood pressure and nausea.
Simulant consumption under 18. Consuming large amounts of mental stimulants in developing brains can cause neural and cardiovascular side effects. It's like using a boost in your car, it will overheat.
Dependency. This is something common with stimulants. It is possible to become dependent on your energy drink, and feel tired or unmotivated without it.
Insomnia, dehydration and restlessness. Again, all these are side effects of drinking too much caffeine.
Nonetheless, there are other side effects linked with energy drinks that should NOT affect G-Fuel drinkers.
Dental health.
Obesity, diabetes. High sugar consumption and drinking empty calories is linked with increased risk of chronic illnesses like obesity or diabetes; as well as, cardiovascular issues. There are some concerns of acesulfame K increasing type 2 diabetes if taken regularly.
Sugar crash. After the pump, you might "crash and burn". This will be even more noticeable if you have not slept properly, and have relied in continuous intake of energy drinks to stay alert.
Is G-Fuel Unhealthy; TLDR
TLDR: Is G-Fuel Bad for you? Not when taken in moderation. What are the main side effects when taking G-Fuel? Mostly they are related to high caffeine intake (insomnia, dehydration, dependency); since G-Fuel contains high amounts of caffeine. there are some minor concerns on how regular consumption of acesulfame-K could induce diabetes.
You can read more on gaming drinks, the ingredients and their effects in my best gaming drinks piece.
GFuel Vs…
Therefore, we have covered some of the best G-Fuel competitors, but I have left a few on the sidelines. There are many more gaming drinks our there, like Gamersupps, Razerwire or Ghost Energy to name a few.
G-Fuel vs Monster
Monster is technically not a gaming drink, but a more traditional energy drink. Consequently, their most popular drinks contain sugars and calories. Nonetheless, they also offer sugar-free alternatives, which I would consider more appropriate for gamers.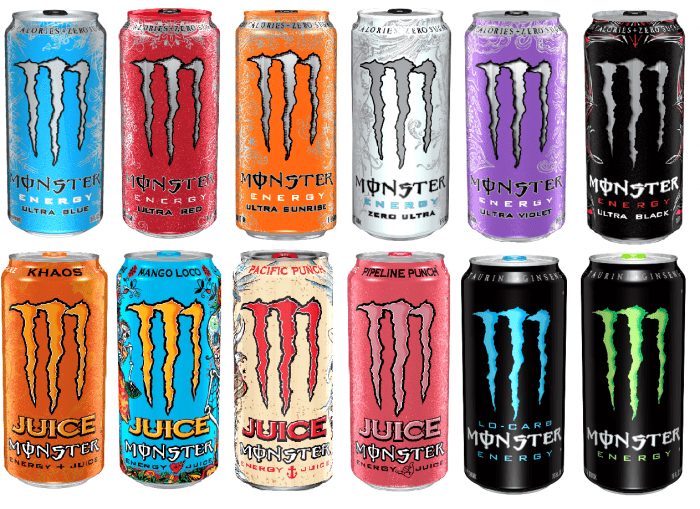 Key Stats
| | Monster Zero | G-Fuel |
| --- | --- | --- |
| Calories | 10 | 15 |
| Sugar (g) | 0 | 0 |
| Caffeine (mg) | 140 | 140 |
| Price ($)/serving | 1.42 | 0.9 |
| Available US | Yes | Yes |
| Available EU | Yes | No* |
| Starter Pack | No | Yes |
| Cans? | Only cans | Yes |
Monster is not available in powder form.
Key Differences
Monster is more expensive.
G-Fuel offers more flavours (except in cans).
G-Fuel contains some antioxidants.
Monster is richer in some vitamin Bs.
I prefer G-Fuel's taste.
---
Gamersupps vs G Fuel
This is another US brand that mainly sells gaming drinks in the US. They are much more affordable than G-Fuel, but their flavours are not as good, and they don't have as extensive of a catalogue.
Key Stats
| | GamerSupps | G-Fuel |
| --- | --- | --- |
| Calories | 1 | 15 |
| Sugar (g) | 0 | 0 |
| Caffeine (mg) | ~100 | 140 |
| Price ($)/serving | 0.35 | 0.9 |
| Available US | Yes | Yes |
| Available EU | No | No* |
| Starter Pack | Yes | Yes |
| Cans? | No | Yes |
Key Differences
GammerSupps is much cheaper than G-Fuel powder.
GamerSupps contains less caffeine and doesn't disclose exact info per each active ingredient.
60 and 100 servings per tub (Gamersupps).
6 flavours (GamerSupps) vs 25+ (Gfuel).
Gamer Supps doesn't contain taurine, glucuronolactone or L-Carnitine; but has other herbs for nootropic purposes.
G-Fuel mixes better, and tastes better.
Other Supplements for Gamers
Besides G-Fuel and the alternative gaming drinks; there are other supplements that can help you while gaming.
These are mostly vitamin complexes and nootropic supplements that enhance your mental performance and endurance. You can also enjoy meal replacement shakes that will provide you with all the essential nutrients, without the hassle of having to cook.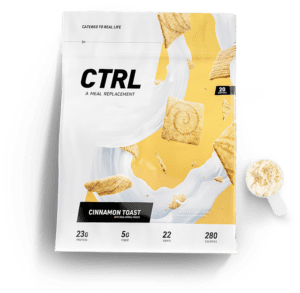 CTRL Drink
Meal replacement
Sweet, easy to drink meals that are ready in 1 minute. No cooking required.
Contain all essential nutrients.
Fancy flavours: Cinnamon Toast, Birthday Cake, Cookies & Cream…
Not the healthiest meal replacement
FAQ
What are the side effects of drinking G-Fuel?
While moderate consumption is safe for most adults, drinking in excess can lead to insomnia, relentlessness, and other negative effects related to caffeine overdose.


Is GFuel available in Canada?
Yes, some G-Fuel flavours are available in Canada.


Can I buy G-Fuel in the UK? What about Europe?
G-Fuel is available in the UK via 3rd party resellers. Therefore, prices can be more expensive, some flavours might not be available and stock will often be limited. G-Fuel and some of the G-Fuel alternatives are only available in few European countries.


Can I use pre-workout instead of G-Fuel?
Pre-workouts might have ingredients geared to boost your physical performance that are not necessary for gaming. They also don't focus as much with focus, mental clarity and brain sharpness.


Conclusion: The G-Fuel Alternative are
… Sneak Energy and Rogue Energy. While they offer fewer flavours, Rogue's gaming drinks are tastier, help you stay sharp for longer and are available in both US and EU. Sneak's energy drinks are more affordable and give me a better boost than G-Fuel.
However, if you are looking for a caffeine-free alternative, you might want to look at Nau Drinks instead. Similarly, there are other great alternatives to G-Fuel, like Sneak or Rogue or Game Fuel , that offer cans, if you are looking for that.
Anyhow, no matter what G-Fuel alternative you choose, make sure you read the ingredients first. Be aware that most gaming drinks will be high in caffeine and the negative effects that could have.
Otherwise, enjoy the mental boost they give you and the awesome flavours they offer!