Ultimate Guide to Exciting and Delicious Ka'chava Recipes
Here at Latestfuels, we love Ka'chava meal replacement shakes. As stated in our Ka'chava review, we think these are some of the healthiest meal replacement shakes on the market. However, having the same shake every day can get boring quickly. Here, we will share the best Ka'chava recipe we've come across and a few other suggestions to spice up your shakes.
Truthfully, Ka'chava does offer enough variety not to get bored of their flavors, but in our experience, Ka'chava shakes can taste much better with few simple tricks.
For instance, an easy, yet delicious, Ka chava recipe is adding a bit of peanut butter and a ripped banana, together with some crushed ice to your shake. Blend it well, and voila! You have an awesome banana PB shake to start the morning!
As such, we will add some tricks and tips that you can do to improve the taste of Ka'chava shakes and also increase the variety of flavors with no real effort.
Without further ado, let's explore the best Ka'chava recipes.
5 Simple Tricks to Improve Your Ka'chava Shakes
Before we share our favorite Ka'chava recipe, let's explore 5 simple hacks that will completely change your Ka'chava experience.
Crushed ice
Add spices & fruits
Let it sit for 30 minutes
Blend it well
Change water for milk (or plant-based alternative)
1. Crushed Ice
According to our US-based editor Johnny, this is the #2 trick that transforms Ka'chava vegan meal replacement shakes from good to bloody awesome.
I think the crushed ice does a lot in terms of balancing the consistency

Johnny, in our Ka'chava Review
It is a simple, yet efficient way to refresh your Ka'chava shake and improve its consistency.
Nonetheless, not all of us will have easy access to crushed ice (from the fridge) or will want our shake to be ice cold. Don't worry, next we will discuss another trick to improve the consistency of Ka'chava shakes.
2. Let It Sit for 30 Minutes (or Overnight in the Fridge)
This is a trick we discovered when using Huel shakes. These are notorious to be gritty and not very smooth, but customers discovered that leaving them in the fridge overnight significantly smoothens the texture and created a more consistent drink.
You don't have to leave it in the fridge overnight, as in my experience, prepping the shake 20-30 minutes before consuming it will do the same trick. This leaves enough time for the water to react and mix with the ingredients better.
Once you discover this trick, you never go back.
3. Blender "Is a Must"
Arguably, with the trick we shared above the blender is not a must, since water and time help break down the bits on Ka'chava shakes.
That said, as Johnny pointed out, using a blender for Ka'chava dairy-free meal replacement shakes considerably improved their consistency.
Besides, having a blender allows you to easily mix more ingredients into your Ka'chava shakes (banana, berries, honey, yogurt), without sacrificing consistency.
And for our favorite Ka chava recipes, you will need a blender.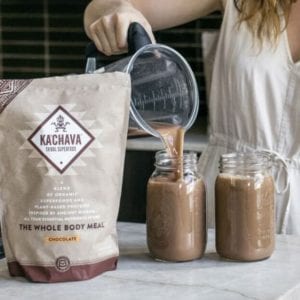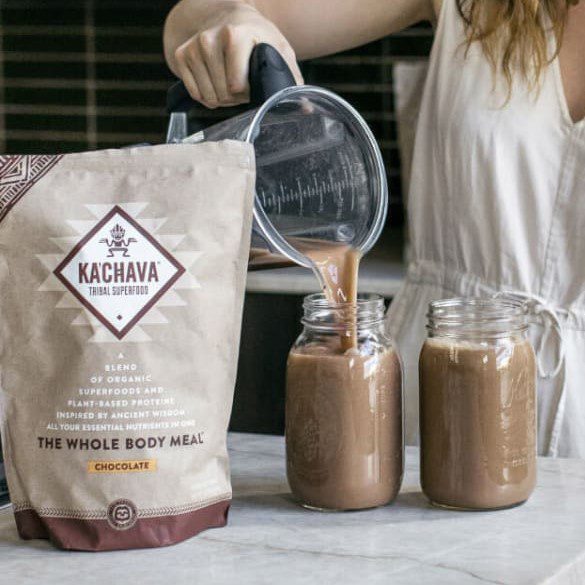 4. Add Spices, Fruits and/or Other Ingredients
Ultimately, the key to any Ka'chava recipe will be adding a few extra ingredients.
The truth is that you can add almost anything to most meal replacement shakes, as discussed in the Huel recipes, from cinnamon, and berries to ice cream. Yes, even ice cream can be added (ultra delicious), but be aware of the extra calories.
Ka'chava shakes are good for you and your health, but if you add too many extra calories, they will make you put on weight!
That said, simply adding a teaspoon of cinnamon to your Ka'chava Vanilla will completely change how it tastes. So, you don't need to overcomplicate it!
5. Switch Water for Milk or Plant-Based Alternatives
Perhaps this is the simplest yet the most efficient way to transform the taste of your Ka'chava shakes. Milk and dairy-free alternatives can radically change how your Ka'chava shake tastes.
Furthermore, it will not be the same whether you use oat milk or soy milk or almond milk. Each milk has its own taste profile that will allow you to experiment.
Mostly, they make it sweeter and a little bit thicker than when just using water alone. In most of the Ka'chava recipes below, you can put milk and improve it.
Note, milk and other plant-based alternatives will add some extra calories to your shakes.
The Best Ka'chava Recipe
Usually, we would reveal the best Ka'chava recipe last, but let's not beat around the bush.
What's the best Ka'chava recipe that will blow your mind?
Peanut Butter Banana Twister Ka'chava
We kind of spoiled it earlier, but the truth is that simple is best. This classic Ka'chava recipe is simple yet incredibly delicious. You can have it ready in 5 minutes and it will blow your mind.
Ingredients
Ka'chava Vanilla (or Chocolate) – 2 scoops
Oat Milk – 14oz
1 ripped banana
1 tablespoon of peanut butter
Chocolate bits (optional)
Cocoa powder (optional)
One teaspoon of honey
Prep
Add the dry ingredients to a blender
Add the chopped banana, the peanut butter and the oat milk.
Blend it well. Add ice if you want it cool
Bonus tip: For your Sunday cheat meal add a tablespoon of Vanilla ice cream.
7 More Ka'chava Recipe Ideas
Was the recipe above not of your liking? Don't worry, here are another 11 Ka'chava recipes that you will love.
1. Berry Extravaganza – Best Ka'chava Coconut Acai Recipe
We are not going to lie to you, berries (blueberry and strawberries) go extremely well with any Ka'chava flavor. But we think that they completely transform the Coconut Acai flavor in particular.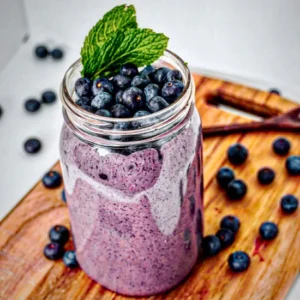 Ingredients
Ka'chava Coconut Acai – 2 scoops
Coconut Water – 14oz
A mix of blueberries and red berries
Mint (optional)
Prep
Place all ingredients in a blender
Add the coconut water and blend it well
Serve it cold
2. Green Smoothie – Best Ka'chava Smoothie Recipe
Are you looking for a green smoothie made from Ka'chava? Here is one suggested by Ka'chava with all the green goodness of avocado and spinach. Extra rich in iron and anti-oxidants!
Ingredients
Ka'chava Vanilla – 2 scoops
Water – 14oz
One ripped avocado
Fresh spinach leafs
Kiwi (optional)
Prep
Peel the avocado and put the inside together with the spinach leaves in a blender.
Blend it well. Add a kiwi or banana if you want more calories.
3. Ka'chava Coffee Blast – Best Ka'chava Smoothie with Caffeine
Most of us use Ka'chava in the mornings. I personally enjoy taking my coffee and Ka'chava separately, but if you don't have enough time, why not mix them together?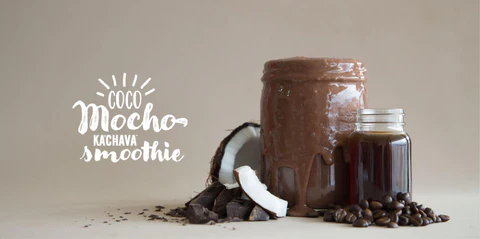 Ingredients
Ka'chava Chai (or Vanilla) – 2 scoops
Milk of your choice – 14oz
1 expresso shot
Ice cubes (optional)
Prep
Prep the coffee pour it into a blender. Add the cold milk and Ka'chava of your choice.
Use a blender with crushed ice or blend it in your shaker and add the ice later.
4. Sweet Vanilla Cinnamon – Best Ka'chava Vanilla Recipe (No blender)
What happens if you don't have a blender? Can you not do any of these awesome Ka'chava recipes? This goes really well with vanilla but can also work with Chocolate.
Well, we have the ideal solution for you:
Ingredients
Ka'chava Vanilla – 2 scoops
Almond Milk – 14oz
1 teaspoon of cinnamon
1 teaspoon of honey
Prep
Add all the dry ingredients to your shaker.
Add the milk last and let it sit for 20 minutes before consumption.
5. Extra Protein Bounty Shake – Best Ka'chava Protein Recipe
Do you need even more protein? Worry not, here's a simple recipe with extra protein to make your Ka'chava supershake.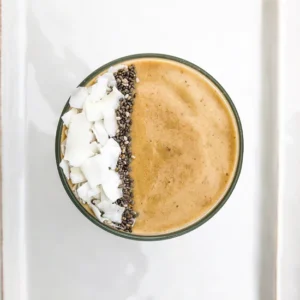 Ingredients
Ka'chava Chocolate – 2 scoops
Milk – 14oz
Pea protein (coconut flavor)
Coconut flakes
Prep
Mix a scoop of your favorite protein powder and Ka'chava. We suggest chocolate-coconut combo, or Vanilla with Cookies n' Cream protein.
Pour the milk and the coconut flakes and blend.
5. Cheat Day Feast
This recipe is for those days when you need the extra calories or to lift your mood. A super delicious ice-cream Ka'chava shake, and a guilty pleasure of ours.
Ingredients
Ka'chava Chocolate – 2 scoops
Milk – 14oz
Ben & Jerry's Chocolate Brownie Ice Cream (1 tablespoon)
1 Oreo biscuit
Prep
Add the milk and the ice cream and blend.
Put the Ka'chava in the blender and blend it again.
Serve it in a glass with a broken oreo biscuit on top.
6. Maple Syrup Special
Another great recipe for those cool Autumn days and the start of winter.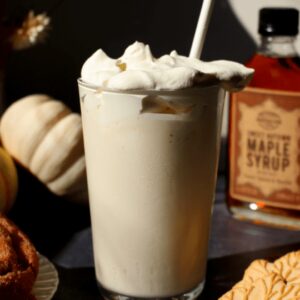 Ingredients
Ka'chava Chai or Vanilla – 2 scoops
Rice Milk – 14oz
1 tablespoon of Maple Syrup
A pinch of cinnamon
Prep
Blend Ka'chava with the milk.
Add the maple syrup and the pinch of cinnamon.
Let it rest for 10 minutes.
Pro-tip: After blending it, you can serve it in a mug and warm it up moderately. Do not use warm milk to make it, though. Go crazy and add some whipped cream on top!
7. Ka'chava Pancake Recipe
Have we gone mad? No, you can use Ka'chava to make pancakes! The deliciousness of pancakes with all the nutritional goodness Ka'chava brings.
Ingredients
Ka'chava Vanilla – 2 scoops
Unsweetened plant-based milk (3/4 cups)
1 Cup all-purpose flour
1 Ripped banana
1 1/2 Tsp baking powder
Cinnamon
Coconut sugar (optional)
Prep
Peel the banana and mash it well.
In a bowl, mix the Ka'chava powder with the flour and the baking powder. Add the banana
Once mixed, slowly add the plant based milk and whisk.
Let it sit for 10 minutes.
Heat a pan to medium-high temperature and pour some of the batter.
Carefully flip it, once you see that the sides are done.
Serve it with maple syrup, blueberries or Nutella.
Pro-tip: This recipe can work with your favorite pancake recipe (eggs, flour, butter, milk). Simply substitute some flour with Ka'chava powder.
Bonus. Ka'chava Cookies Recipe
Another extravagant offering. Are you ready to bake with Ka'chava? Then try these delicious Ka'chava cookies: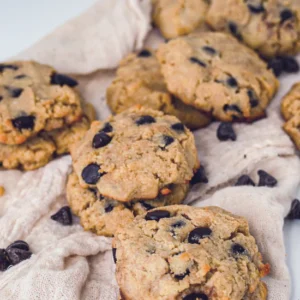 Ingredients
Ka'Chava Vanilla (1 Scoop)
Flour (2 cups)
1 Tsp baking soda
A pinch of salt
Chocolate chips (1 cup)
Butter (1/2 cups)
Sugar (3/4 cups)
One large egg
Extra large yolk
Vanilla extract
Prep
Prepare the oven by heating it to 400 degrees F.
Mix the dry ingredients in a bowl and add the melted butter.
Once mixed add the large egg and the yolk and mix it thoroughly.
Put it in the oven for 15 minutes.
Enjoy!
Ka'chava Recipes FAQ
Can you bake with Ka'chava?
Yes, there are many awesome Ka'chava recipes in the community that will allow you to bake using Ka'chava. You can bake Ka'chava bars, Ka'chava flapjacks, Ka'chava cakes and much more…


Can I have a hot Ka'chava recipe?
Having a hot Ka'chava can be tricky. If you mix hot water or milk before mixing it (blending), the drink will splatter all over. The best practice is to prep your Ka'chava shake at room temperature. and then warm it up slightly in the microwave.

Will cooking with Ka'chava diminish or hurt the nutrients?
Some nutrients might be lost if you cook or bake Ka'chava. However, for Ka'chava smoothies, this is not a problem.


What is the best Ka'chava Vanilla recipe?
Keep it simple. Add some banana and peanut butter with a pinch of cinnamon. Otherwise, blend it with some frozen berries, a kiwi and some chia seeds.


Conclusion – Ka'chava Recipes
This was just but a short list of the best Ka'chava recipes.
The truth is that the community is awesome, and they have created hundreds of incredible recipes with Ka'chava shakes. You will find, sweet, savory, horchata, baked Ka'chava, and all sorts of different ideas!
There's no reason why you should not enjoy your Ka'chava shakes and get all the nutritional goodness.
Check out our Ka'chava review for all the info about Ka'chava meal replacement shakes or check them out using the link below.
And make sure to comment on what your favorite Ka'chava recipe is!