Vibrance Daily Greens Review | Check This Before You Buy
In this Vibrance Daily Greens review, we will have a look at Cobionic's superfood blend.
Vibrance Daily Greens is Cobionic's green powder that offers an organic, vegan dietary supplement that is also kosher, gluten-free, dairy free and non-GMO.
According to Vibrance, their greens powder will improve your digestion, increase your energy, and strengthen your immune system.
So, pretty common claims among the best greens powders. But how does Vibrance Greens really compare?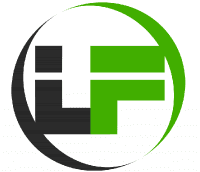 In a hurry? Here are LatestFuel's quick takeaways:
Vibrance is a green supplement designed to aid with digestion & healing
The serving size is one scoop. You get 30 servings per $40 canister
Very generous discounts are offered for multiple item orders and subscriptions
Easy to drink, and mixes well with water & shakes
Ingredient panel should be improved with amounts.
We recommend looking at other brands that have better ingredients in larger quantities.
---
Vibrance Review at a Glance
---
Opinion
This is one of the many "green" products that I've covered in recent reviews.
What always stuck out to me with green drinks is that they seem to have so many great ingredients, but never in enough volume to be meaningful.
They're usually these small servings that contain traces of several fruits, vegetables, mushrooms and herbs, but I always question how functional they are in the grand scheme of things.
How should they be incorporated? How often should I consume them? Are there downsides to having too much? Will it taste like a rosebush? These are all questions I hope to answer while learning more about these products, of course starting with Vibrance.
I had a good experience with their collagen offering, Indulgence, so I'm cautiously optimistic.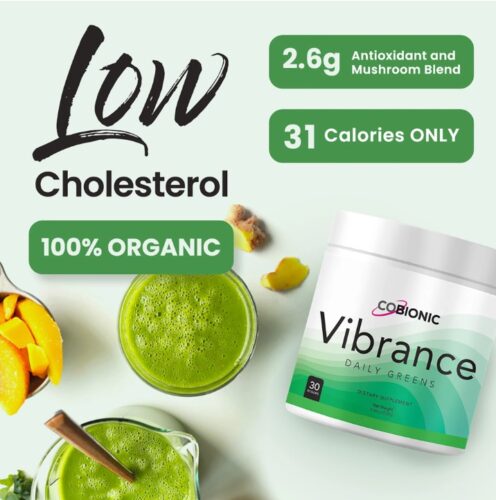 Positives
1. Inexpensive. A buck a scoop isn't bad if you're in the market for a green supplement
2. Generous discounts. You can get up to 50% off for bulk buying, and 40% for subscriptions
3. Shipping. Only $5 for under $50, and free after that.
4. Generous return policy. 180 days for ANY reason. That's class-leading.
5. Pleasant mild taste. Can be mixed with many things without adversely affecting taste.
Improvements
1. Seems short on micros. There are lots of ingredients, but not lots of micronutrients
2. Ingredient amounts not disclosed. Hard to know if you're getting the right dosages.
Ingredients & Benefits
As with many green products, the powder is the combination of various blends, each with specific ingredients. The blends in Vibrance consist of:
Probiotic Blend – 3.5 Billion CFU –Bifidobacterium longum, Lactobacillus acidophilus, Lactobacillus rhamnosus.
Superfood, Antioxidant, and Mushroom Blend – 2.6g –Alfalfa Leaf, Carrot, Wheatgrass, Spinach, Spirulina, Broccoli, Tomato, Beet, Cucumber, Brussel Sprout, Cabbage, Celery, Kale, Asparagus, Green Bell Pepper, Cauliflower, Parsley, Organic Banana, Coconut Juice Powder, Pomegranate, Blueberry, Blackberry, Raspberry, Cranberry, Pineapple, Concord Grape, Cherry, Apricot, Orange, Strawberry, Camu Camu Fruit, Reishi Mushroom, Shitake Mushroom, Maitake Mushroom.
Nutrient-Dense Natural Herbs and Extracts – 1.2g –Acacia Gum, Acerola Cherry Extract, Turmeric Root, Green Tea Leaf, Cinnamon Bark, Eleuthero Root, Ginger Root, Enzyme Treated Stevia Extract, Mangosteen Extract, Ashwagandha Root, Korean Ginseng Root.
Prebiotic Fiber and Digestive Enzyme Complex – 406mg –Apple Fiber, Inulin (Chicory Root Ext), Fingal Amylase, Fungal Protease, Glucoamylase, Lipase, Cellulase.
Below is a breakdown of some of the highlighted superfood ingredients.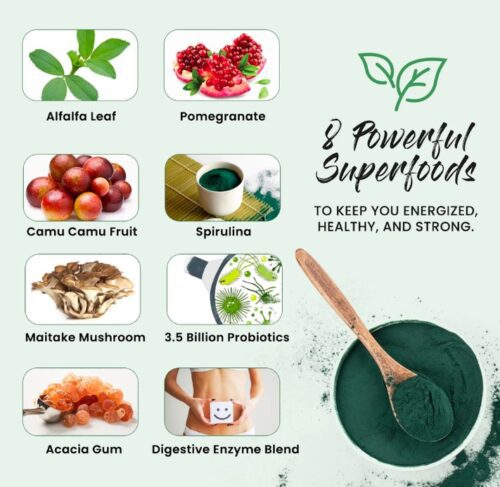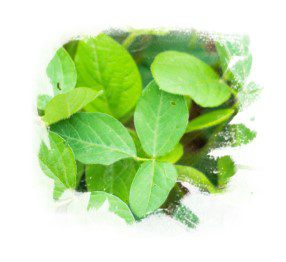 Alfalfa Leaf
Studies have confirmed that the antioxidant properties of Alfalfa Leaf can reduce cell death and DNA damage caused by free radicals.
It's also been shown to help lower blood sugar and cholesterol levels and improving overall metabolic health.
Maitake Mushroom
This medicinal mushroom helps regulate body systems that have become unbalanced, making it a powerful ingredient for detoxing.
Studies also show it has strong potential for fighting tumors and high cholesterol.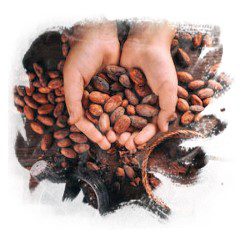 Camu Camu Fruit
Native to the Amazon rainforest, many people consider Camu Camu to be a miracle fruit.
It has high levels of a compound called anthocyanins, which are powerful antioxidants as well as offering anti-inflammatory, anti-viral, and anti-tumor benefits.
Acacia Gum
Made from the sap of the acacia tree, this has been used by civilizations for thousands of years for its health benefits.
Acacia Gum is scientifically proven to help with weight loss, digestive health, and strengthening the immune system.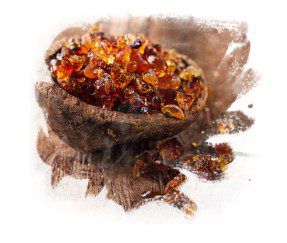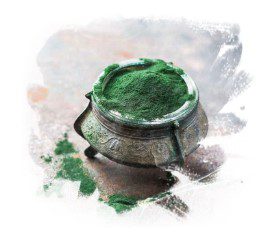 Spirulina
This nutrient-packed algae was popular with the ancient Aztecs for its health benefits.
High in protein and essential vitamins, Spirulina is a powerful anti-inflammatory, lowers cholesterol, and may also protect against cancer.
Pomegranate
This wonder fruit has been used for thousands of years for medicinal purposes.
With three times the antioxidant power of red wine or green tea, Pomegranate is great for detoxing, lowers inflammation, and may help fight joint pain, heart disease, and cancer.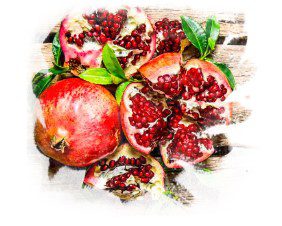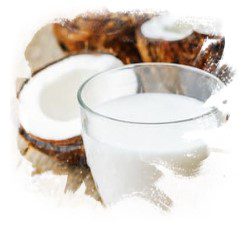 Coconut Juice Powder
Coconut is full of Medium Chain Triglycerides (MCTs) that boost brain health and may also help with weight loss.
Taste & Results
For these products, taste and how well is mixes will be paramount.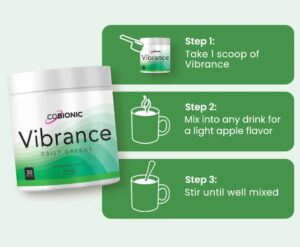 Vibrance Daily Greens comes in a small container that could easily be mistaken for a beauty product, with each container providing 30 single scoop servings.
Mixed with Water
The initial smell was encouraging, as it smelled much like tea, matcha almost… interesting since there none present in the product.
Taste-wise, I'm happy to report that it's decent…good even. Again, there no tea in the ingredients, but it had a fruity tea sort of vibe to it, and even a slight hint of sweetness, thanks to the included stevia extract.
As far as mixing go, that also was fine. I'd say that 99% of the drink was pretty refreshing, with the very bottom being slightly gritty. Nothing a quick swirl and gulp can't get around.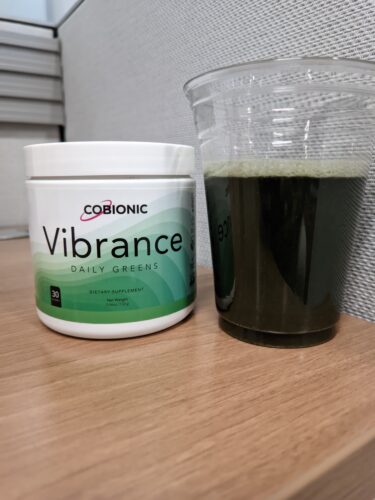 Mixed with a Shake
While a quick, easy refresher to down quickly is one way, this is likely the preferred way to consume Vibrance.
I combined this with one of my favorite meal replacements, Rootana (original flavor). I also added some frozen bananas and some milk, which made for a decent shake. The Vibrance tastes was very subtle here as it didn't add much to the shake…but it also didn't make it any worse, so I call that win for an added veggie boost. I've also tried with other flavored shakes, and it does well by not being detectable in the taste.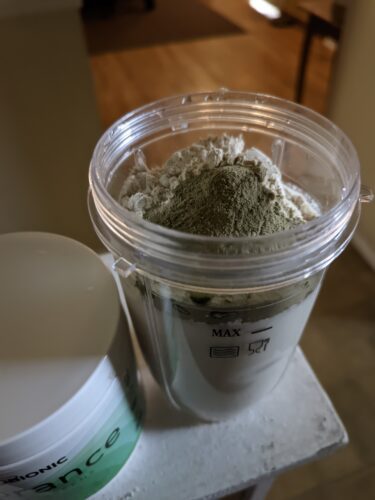 User Vigrance GreensReviews
I prefer to get reviews from third party sites, but unfortunately, Walmart had none, so only site reviews.
Not sure how much we can trust these, being three of the five are from the same individual.

I did find an independent video review on YouTube. Check out Sweet Angel, she seems to really like it.
About CoBionic

Unfortunately, in today's world, there are way too many people selling junk food. So it's way too hard for people to access high-quality ingredients. That's one of the big reasons why so many people today are unhealthy.

That's why I started Cobionic: I wanted to put people in touch with healthy, high-quality stuff for them to put in their bodies. At the end of the day, what we eat is a big part of who we are. So it's important that we can get good nutrients really easily.

That's what our products at Cobionic are designed to do: give you an easier way to get the stuff your body needs.

Today, we're a major player in the health supplements world. But we haven't lost touch with our mission: helping people like you get the most out of your bodies and your lives.

Rupali Shinde – Founder of CoBionic
Pricing & Shipping
Vibrance Daily Greens is offered from their website, as well as Walmart. It can be purchased part of a subscription, which includes a 40% discount and will be delivered in intervals of 1 or 2 months.
Also offered are discounts on multiple container orders, offering a 30% discount on two, and a 50% discount on three. You cannot combine the subscription and bulk discounts.
# of Product
Single Order
Price
Subscription Price
(40% off)
One Canister (30 servings)
$39.99 ($1.33)
$29.99 ($1)
Two Canisters (60 servings)
$27.99 ($0.93)
–
Three Canisters (90 servings)
$19.99 ($0.67)
–
Priced in USD. Per serving price in ($)
Shipping is $5 throughout the continental US, and free shipping is offered for orders of $50 or greater.
Is Vibrance Greens Worth It?
Looking at the price there's no denying that it is an affordable green options.
But when you look further into the ingredients list, the shortcomings become clear.
For me, the combo of chlorella plus spirulina is too powerful to pass on (when it comes to health benefits), so it's a shame there's no chlorella in this blend. For a similar price, you can buy Enso Supergreens.
If you are willing to spend more, you might be tempted by AG1 Drinks, as it's the most popular choice. However, the real deal is SuperGreen Tonik. One of the few greens with a transparent formula that I can trust.
Vibrance FAQ
Why should I take Vibrance?
If you want a great way to detox your body and refill it with healthy natural nutrients, then you'll love Vibrance. Think of it as nature's multivitamin.


What's better about Cobionic?
First, we are obsessed with making products that TASTE amazing, because if you don't enjoy our products, then you'll stop using them, and they can't help you.

Second, all of our products contain only the simplest, most natural ingredients – NO JUNK – because we're very careful ourselves about what we put in our body.

Do you test for heavy metals and toxins?
Yes – our manufacturing facility thoroughly tests both ingredients and also the finished product.

This means that the product contains exactly what it says on the label and that we also test for traces of toxins like heavy metals.


Can I return this product if I'm not happy with it?
Absolutely. We have a 180-day, 100% Satisfaction Guarantee.

If you're not satisfied for ANY reason, just let us know within 180 days of ordering, and we'll refund 100% of your purchase.

---
Verdict – CoBionic Vibrance Daily Greens Review
The greens powder market has a bad rep, due to the high amount of low-quality products. Particularly when it comes to taste.
The taste was OK on its own, but also played nice within other drinks. The biggest pro is that it can be mixed in most anything, without affecting the taste of the drink.
I thought Vibrance checked the boxes when it comes to being approachable and turned out to be a low-risk experience for me.
That said, it had fewer vitamins and minerals that I hoped.
Furthermore, the proprietary blends hide the exact amount for each ingredient, which means some could be underdosed.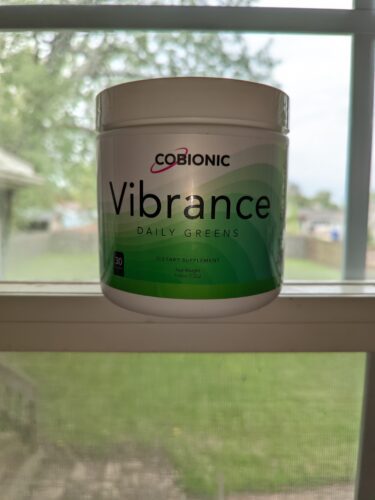 I'd look to Huel Daily Greens if you are looking for something more complete and comprehensive.
Bottom line, Vibrance Daily Greens is a good starting point for those not looking into every percentage, but just want a decent tasting green boost.