CoBionic Indulgence Collagen Review, Good for Skin and Joints
Forever young….I want to be forever young.

Alphaville
It's been a theme for centuries. Ponce de Leon was the Spanish explorer that went to South America in search of the fountain of youth. Countless stories have been written about this very subject.
While we all know there is no quick fix, or easy solution…CoBionic has a product containing proven ingredients for your skin, hair, nails, and joints. All the things that help us keep that youthful look and feel.
Indulgence Chocolate Collagen is a supplement that is sugar-free, soy-free & gluten-free shake. Each serving contains 2g of carbs, 2g of fat, 9g of protein and 9000mg of bovine collagen within a 60 calories envelope.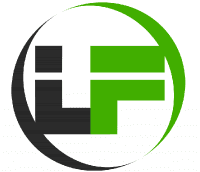 Short on time? Here are LatestFuel's quick takeaways:
Indulgence is a collagen protein supplement mixable drink
The serving size is one scoop. You get 20 servings per $50 canister
Blending is best. Shaking/stirring wasn't as effective.
Tastes great. Very good hot cocoa replacement.
Good for those looking to increase skin elasticity, and joint health
Not to be used to replace meals with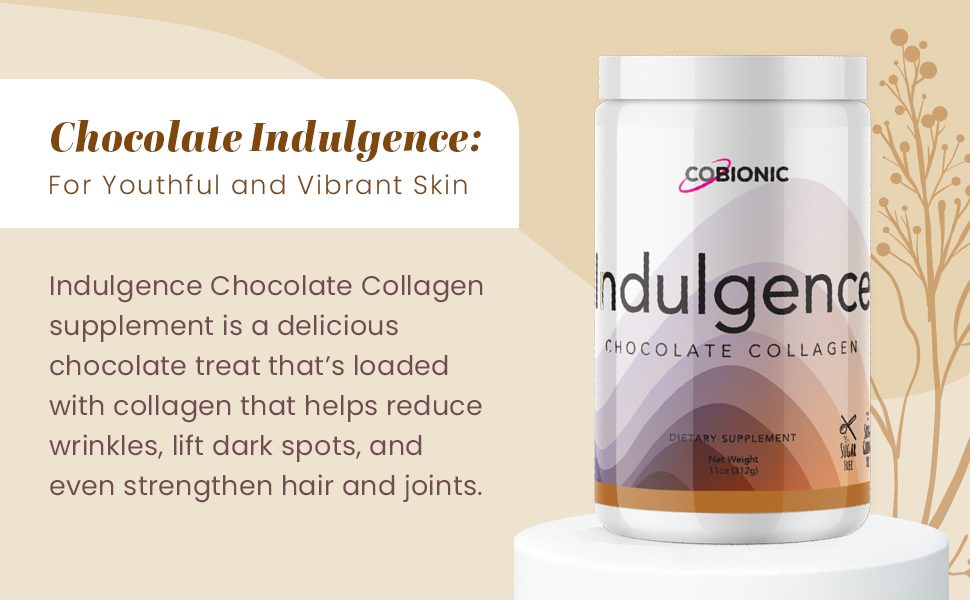 ---
Indulgence Review at a Glance
Flavors: Chocolate & Vanilla
---
Opinion
Everyone wants to look young and be thin, those are the ideals we're forced fed, and the reference points we're often given. And while this does not exist from a fountain in South America, enter collagen.
Besides the tighter skin, and shinier hair, collagen really does play a role in fortifying tendons, bones, and cartilage, which the need for it grows as we all age, as we don't produce as much, and it becomes fragmented.
There are lots of hot chocolate suggestions on the site, as well as in the reviews, so I'm curious to see how that turns out.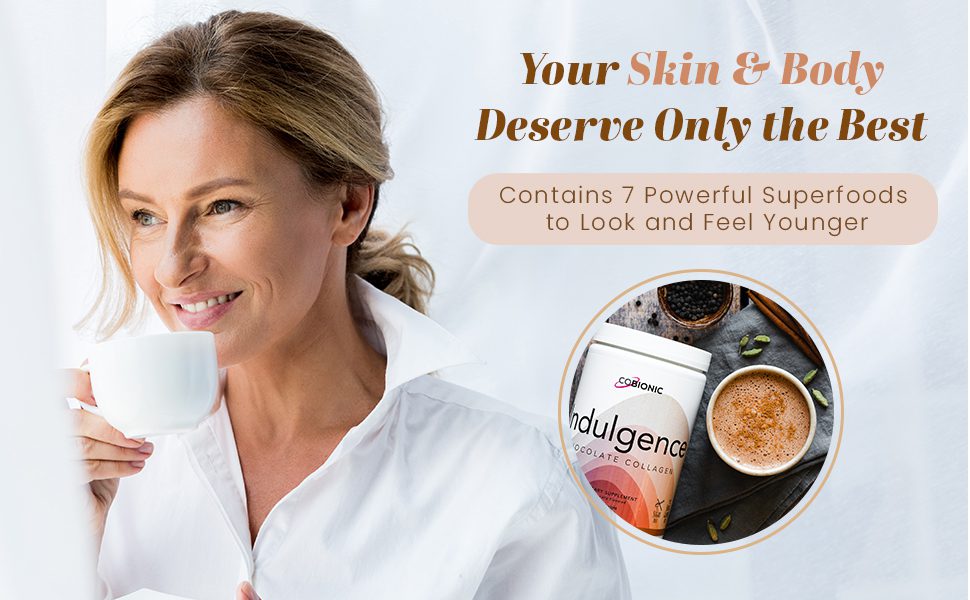 Positives
1. Simple ingredients. No additives to worry about.
2. Low risk. Basically just salt, cocoa, coconut milk. Easy to try.
3. Flexible. Makes for a pleasant shake, a cooking additive, and a delicious hot beverage
4. Generous return policy. 180 days for ANY reason. That's class-leading.
Improvements
1. Could mix better as hot chocolate. Check out the taste section for the best way to do this.
2. Pricey. Looking a $2.50 per scoop. You'll have to judge if is that worth it to you.
Ingredients & Benefits
Below is a breakdown of all the key ingredients.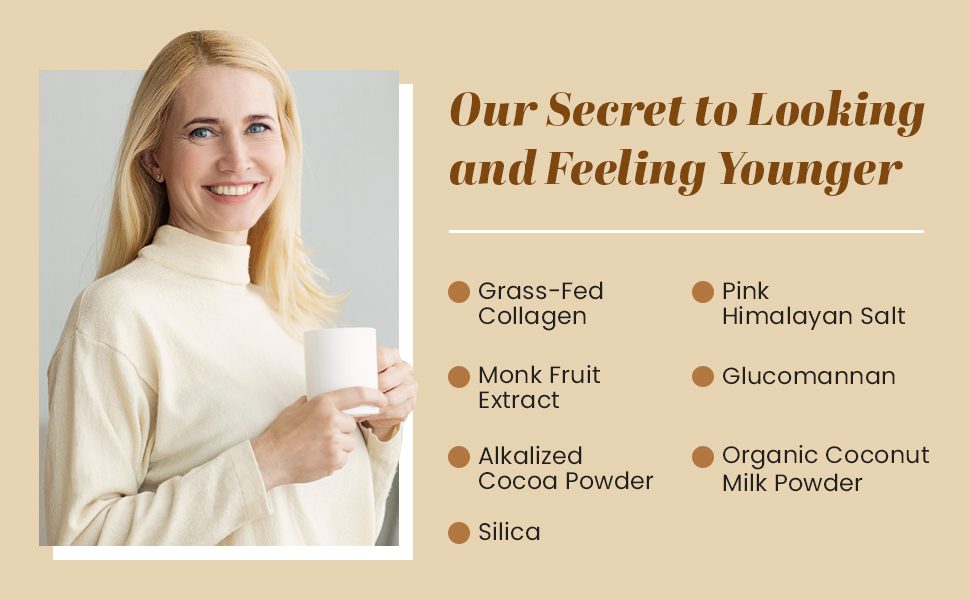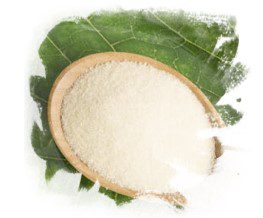 Grass-Fed Collagen
Collagen binds all of your cells together, so it's the reason your skin looks firm, and your hair looks vibrant when you're young.
Monk Fruit Extract
Monk Fruit is high in Vitamin C, which helps your body produce and maintain its natural collagen.
It's also the perfect sweetener, because it has no funny after-taste, doesn't raise your blood sugar like normal sugars, and it isn't made in a lab like artificial sweeteners.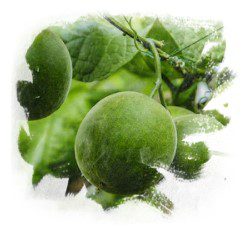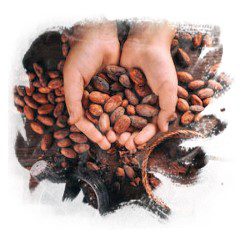 Alkalized Cocoa Powder
Traditionally-fermented cocoa powder is rich in mood-boosting polyphenols and protective antioxidants.
That means that you get a beautiful chocolate flavor without the sugars or preservatives that are in most chocolate bars or hot chocolate mixes.
Silica
Silica is a powerful antioxidant that helps hydrate and protect your cells from damaging free radicals that can cause wrinkles and visible signs of aging.
Silica also helps Indulgence dissolves easily in any liquid, so you get a smooth drinking experience.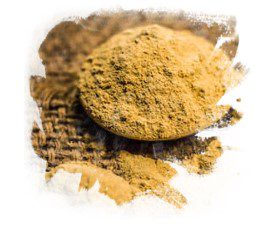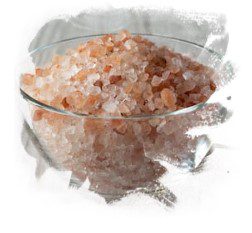 Pink Himalayan Salt
Pink Himalayan Salt is packed with healthy minerals that help balance electrolyte levels. This provides a safe, natural energy boost without stimulants or crashes.
Also, Pink Himalayan salt is deepens and intensifies the flavor of chocolate.
Glucomannan
Glucomannan is a fiber that supports your gut health and helps your body absorb more nutrients, which can lower inflammation and improve the appearance of skin.
Glucomannan also gives Indulgence a silky, indulgent thickness. It's a common ingredient of fat burners and weight loss meal replacement shakes.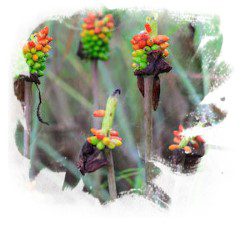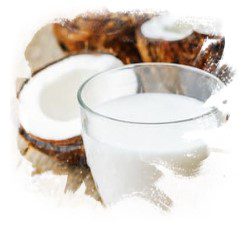 Organic Coconut Milk Powder
Coconut milk is full of Medium Chain Triglycerides (MCTs) that boost brain health and may also help with weight loss.
Coconut milk also gives CoBionic Indulgence a rich, velvety texture and helps it mix easily into any drink.
Taste & Results
I'll approach Indulgence a bit differently. Some reviewers really seemed to enjoy it more like hot chocolate. This method isn't recommended with other shakes as heat can be a detriment to nutrition, but that isn't the case here.
So, I plan to enjoy it as hot chocolate and as a chocolate shake.
Hot Chocolate
Today it happens to be 1C outside, so I'm looking forward to this.
The first time did not go so well. I warmed some oat milk and went to mix Indulgence in and it was like oil and water, it just would not combine. That experience was very forgettable, unfortunately.
The second time, I blended everything first, then warmed the blended beverage…and what a difference! It was silky smooth and had a delicious froth on the top. I started to try to make one of the cute designs on the top. Who knew ya boy was actually a barista?!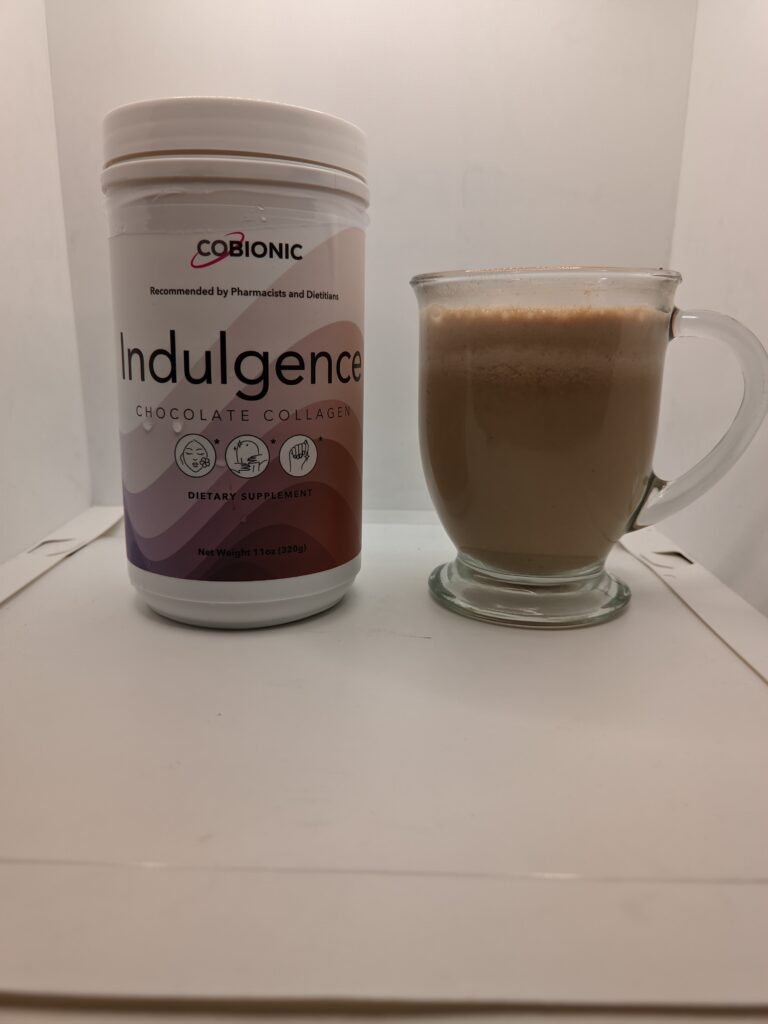 Anyway, it tasted amazing and will likely be my go-to way to indulge in Indulgence.
Blended Shake
Doing it the old-fashioned way now, with some milk, some ice and a blender.
The result was a pleasant-tasting, well-combined shake that has a not-too-sweet milk chocolate flavor. This was good, but I'm stuck on the hot version, and think it works better that way.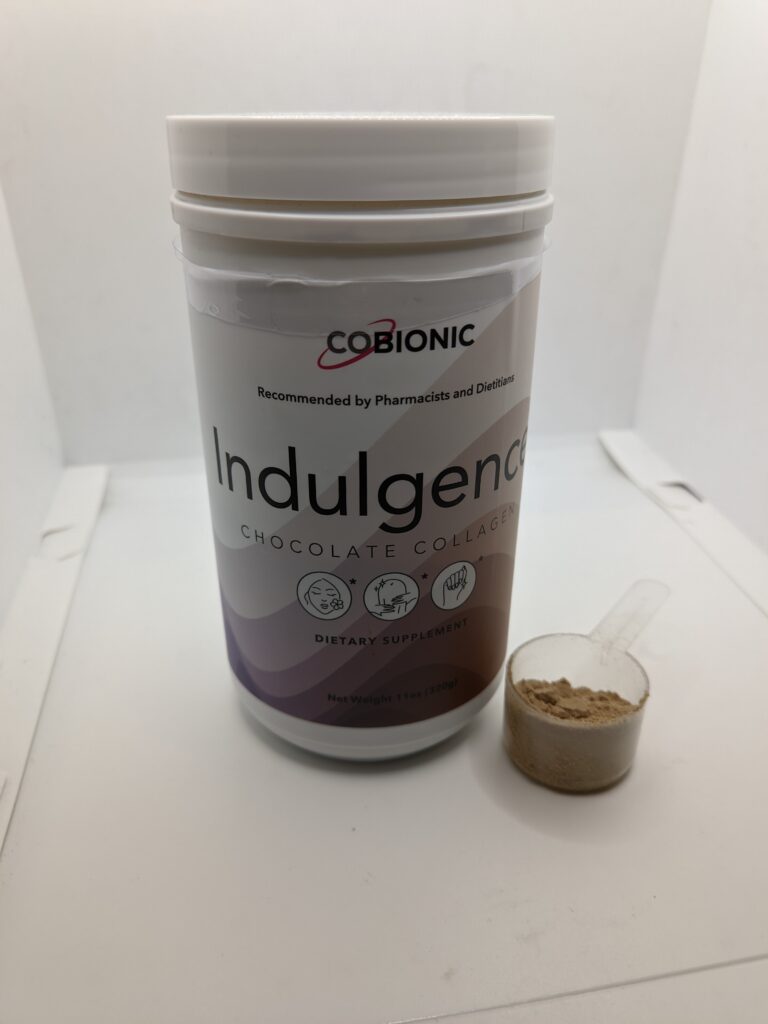 This product is only 60 calories, and is best suited for as a snack, or beverage additive.
User Indulgence Collagen Reviews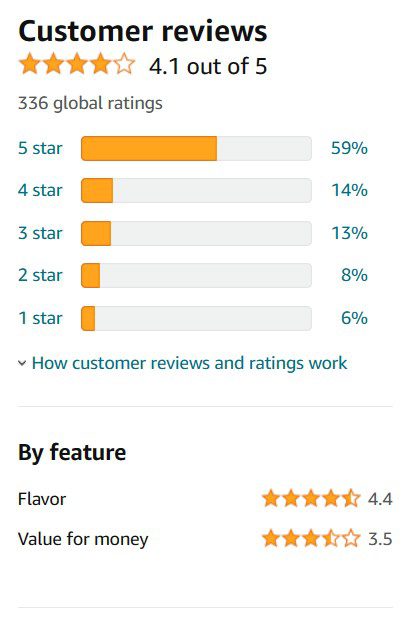 The general sentiment is mostly positive with mentions of great taste and clean ingredients. The Amazon Indulgence Collagen reviews highlight the taste, while many point out the product is a little expensive.
I didn't have high hopes for this collagen supplement (after having tried another brand I won't name here) which was gritty and flavorless, and which NEVER lived up to its claim of "dissolving easily in any liquid." But Indulgence really IS smooth-dissolving and delicious! Now, I've only tried stirring it into warm liquid thus far (it's a frequent addition to my morning coffee drink), but I am greatly impressed! It adds a smooth, deep chocolate flavor which is notable without being overbearing. I'm not sure whether it's had a positive effect on my hair, nails, or skin, but I CAN say that although chocolate typically makes me break out in pimples, I haven't had ANY in the two months I've used Indulgence about 24 days out of the month! Glad to say I've found a collagen supplement I will be sticking with!

5 Star Amazon review – December 2020
While there are very few negative Indulgence reviews, those who left them cited pricing, and lack of results.
It did NOT do as promised as far as making you look ANY younger at all. It did absolutely nothing for me!!! Did not help me lose weight AT ALL. As a matter of fact, it didn't do anything it promised. Don't waste your money!!

3 Star Amazon review – April 2022
Does Collagen Indulgence Really Work?
Adding extra protein to your diet is never a bad thing, considering that you are within your calorie needs. Studies show that it can lead to more lean muscle mass, and less body fat, among other things.
However, collagen protein is not like standard whey protein or plant-based protein alternatives.
Collagen is a special type of protein that's rich in your joints, skin, and hair. It's a structural protein that connects joints, muscles, bones… together. There are 28 types of collagen in the human body, with type I accounting for 90%.
The bovine collagen used in CoBionic Indulgence might have a positive impact on joint health, hair firmness, and might also reduce aging in the skin by increasing elasticity.
That said, for joint pain relief, we recommend specialized joint supplements like Flexagain, our #1 joint supplement for pain relief.
About CoBionic

Unfortunately, in today's world, there are way too many people selling junk food. So it's way too hard for people to access high-quality ingredients. That's one of the big reasons why so many people today are unhealthy.

That's why I started Cobionic: I wanted to put people in touch with healthy, high-quality stuff for them to put in their bodies. At the end of the day, what we eat is a big part of who we are. So it's important that we can get good nutrients really easily.

That's what our products at Cobionic are designed to do: give you an easier way to get the stuff your body needs.

Today, we're a major player in the health supplements world. But we haven't lost touch with our mission: helping people like you get the most out of your bodies and your lives.

Rupali Shinde – Founder of CoBionic
Pricing & Shipping
Indulgence Chocolate Collagen is offered from their website and can be found on Amazon. Indulgence can be purchased part of a subscription, which includes a 30% discount and will be delivered in intervals of 1, 2, 3, 4 or 6 months.
Also offered are discounts on multiple canister orders, offering a 16% discount on two, and a 33% discount on three. You cannot combine the subscription and bulk discounts.
Product
Single Order
Price
Subscription Price
(30% off)
One Canister (20 servings)
$49.99 ($2.50)
$34.99 ($1.75)
Two Canisters (40 servings)
$41.66 ($2.08)
–
Three Canisters (60 servings)
$33.32 ($1.67)
–
Priced in USD. Per serving price in ($)
Shipping
Shipping is $5 throughout the continental US, and free shipping is offered for orders of $50 or greater.
Indulgence FAQ
Can't I just use anti-aging creams instead?
If you want to moisturize your skin, anti-aging creams and moisturizers are great for that. However, collagen molecules are too big to be absorbed through your skin. That means that the collagen in your cream isn't getting where it needs to go (underneath your skin) to help fight wrinkles at the source.


Will Indulgence work for me?
Whether you're 25 or 75, everyone's skin and hair are built the same way — so Indulgence has the potential to work for anyone.

Do you test for heavy metals and toxins?
Yes – our manufacturing facility thoroughly tests both ingredients and also the finished product.
This means that the product contains exactly what it says on the label and that we also test for traces of toxins like heavy metals.


Can I return this product if I'm not happy with it?
Absolutely. We have a 180-day, 100% Satisfaction Guarantee.

If you're not satisfied for ANY reason, just let us know within 180 days of ordering, and we'll refund 100% of your purchase.

---
Verdict – CoBionic Indulgence Collagen Review
Everyone mostly agrees that Indulgence Chocolate Collagen is a great tasting, well-sourced supplement. Some say it's a bit pricey, some say it's worth it for what it does. Here is a brief video on the subject of drinkable collagen:
As for my thoughts: I enjoyed the product.
Where it shines for me is having a low-calorie, zero-sugar product that can be made into an amazing hot chocolate.
As a parent (some reviews echoed this) that's worth the price of admission, and if it really improves skin, hair and nails, then it's a true winner. And hell, even if it just benefits joint health, it may be worth it.
That said, as a meal replacement, there are many better options out there. Some of our favorites include Rootana, the best value shake in the market, and LyfeFuel Daily Essentials, for those who want the absolute best.
Bottom line, Indulgence Chocolate Collagen….come for the hot chocolate, stay for the benefits.
CoBionic Indulgence
From $2.5/serving