7 of the Best Shakeology Alternatives (2020)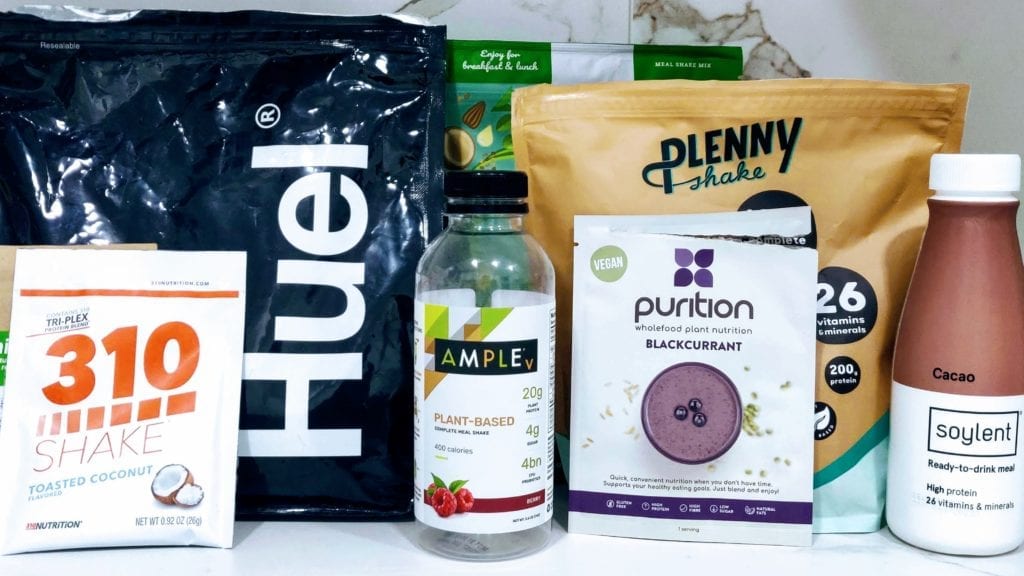 Product Name

Price

Reason

Buy Now

Ambronite

$3.50

Best Vegan

Ample V

$4.50

Editor's Choice

Soylent Drink

$3.25

Convenient

Plenny Shake

$1.45

Cheapest
Shakeology is a meal replacement shake directed primarily to those who are looking to lose weight. According to them, Shakeology is a powerful superfood blend crafted to provide the body with the right nutrients. Despite this premise, their drinks have clear nutritional imbalances and fail to deliver all the weight loss claims. Thus, many like you start looking for the best Shakeology alternatives.
As such, I have crafted a list with the top alternatives to Shakeology making use of my vast experience in the field. I have been consuming meal replacement shakes for over 3 years, and I've tested more than 75 products during that period. In fact, I've tried almost everything in the market from the best vegan meal replacements, to keto shakes or organic meal drinks.
So if you are bored of overpaying and are looking for a cheaper alternative to Shakeology; you are in the right place. If you are looking for a healthier Shakeology substitute, you'll find one here.
---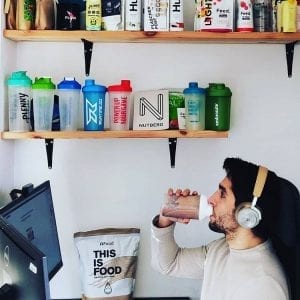 Meet the Expert
Hi! My name is Enaut and I'm the owner of Latestfuels. This site is a place for clear information on meal replacements and the latest nutritional trends.
I drink meal shakes in a daily basis, and they have improved my life greatly. Thus, I know share my knowledge in the topic with those looking for help.
Let me help you finding the right shake!
---
Best Shakeology Alternatives at a Glance
Product Name

Price

Reason

Buy Now

Ambronite

$3.50

Best Vegan

Ample V

$4.50

Editor's Choice

Soylent Drink

$3.25

Convenient

Plenny Shake

$1.45

Cheapest
1. Ample O, V or K
Editor's Choice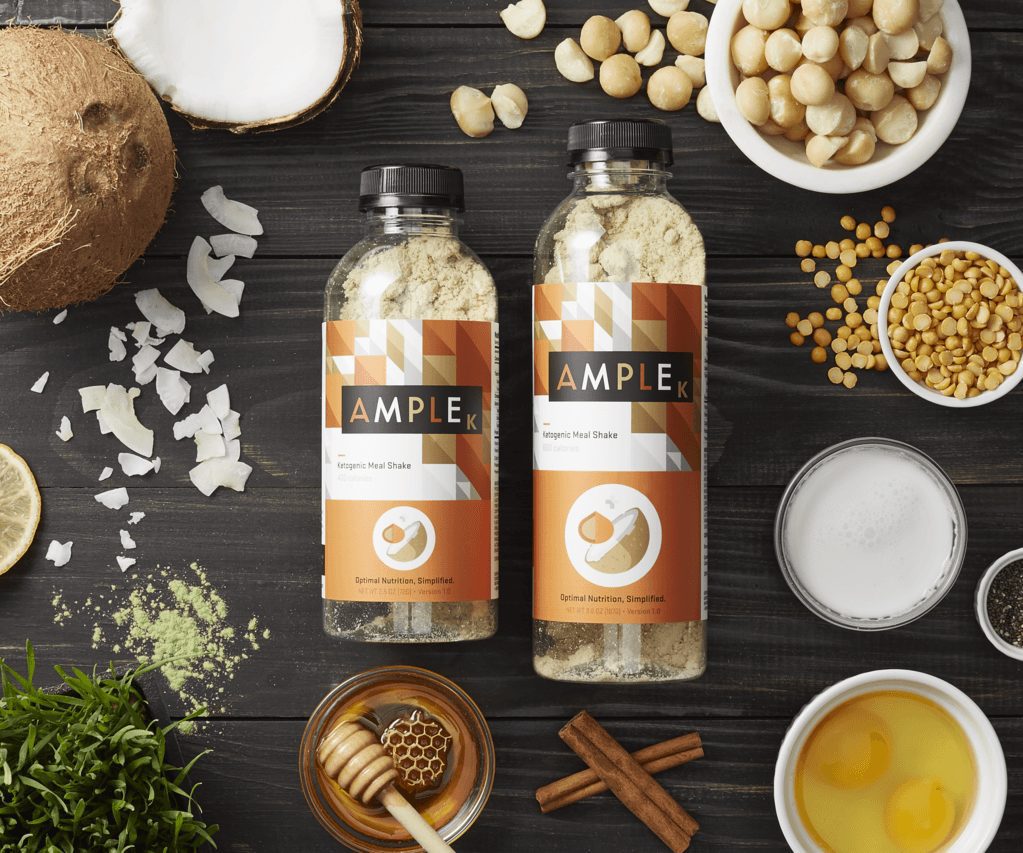 Pros
One of the best tasting alternatives: sweet and smooth shakes
Available in whey based; plant-based and keto formulas
Does not include any artificial sweeteners, artificial flavours, soy, or gluten
Contains probiotics and prebiotics
Cheaper than Shakeology
Cons
One flavour per formula
Does not include all micronutrients
Ample is not the cheapest Shakeology alternative there is; but I believe it is one of the best. Why? Because it is made with high quality real food ingredients and no artificial additives. They offer 3 different formulas: Original, Vegan and Keto.
One one hand you have Ample V: a top notch dairy free meal replacement shake. The vegan formula is jammed with organic greens, complete protein sources and healthy fats.
Similarly, there's Ample K, designed for those following a ketogenic diet and ideal to lose weight. The Chocolate flavoured shake is absolutely delicious!
Lastly, you have Ample O, the whey based (organic) low-carb drink; with much less sugar than Shakeology.
Furthermore, all Ample shakes have probiotics (over 4 billion CFU) and prebiotics that will help you with digestion.
Besides the nutritional goodness, Ample's shakes taste incredible. They are ultra smooth and easy to blend; even without a shaker.
Nutrition
| | | |
| --- | --- | --- |
| per serving | Ample V | DV (%) |
| Energy (C/P/F) | 23/20/58 | – |
| Energy (kCal) | 400 | 20 |
| Fats (g) | 26.0 | 39.0 |
| Saturated (g) | 13.0 | 63.0 |
| Carbs (g) | 23.0 | 8.0 |
| Sugars (g) | 4 | |
| Fiber (g) | 11.0 | 44.0 |
| Protein (g) | 20.0 | 40.0 |
| Sodium (mg) | 380 | 15.0 |
---
2. Soylent Drink
Most Convenient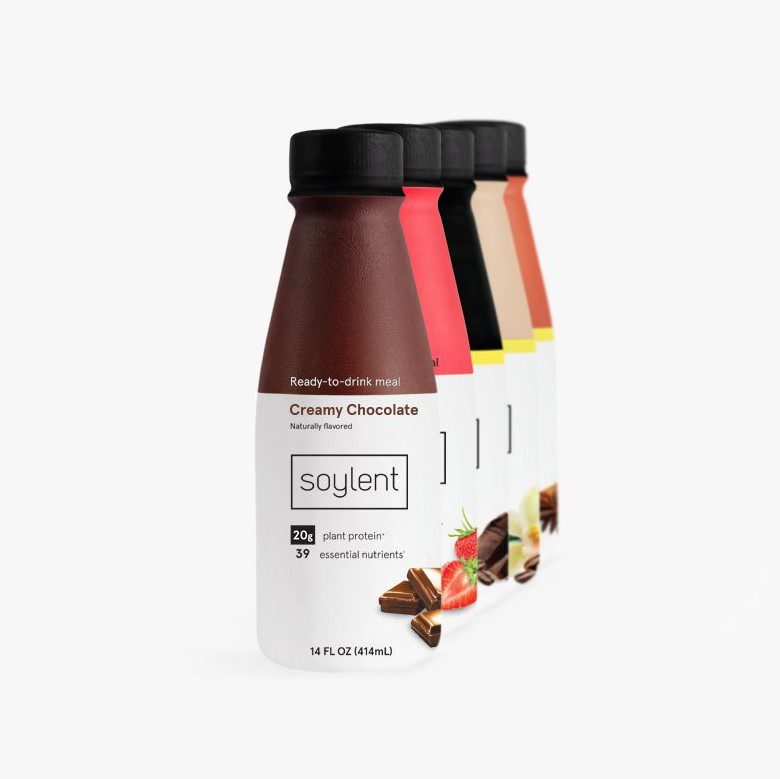 Pros
Incredibly tasty and easy to drink
Great array of flavours to choose from: I love Creamy Chocolate and Vanilla
Much more convenient
Lower in sugars
Cons
Contains GMO and highly processed ingredients
Low in fiber and no probiotics
Soylent Drink is the perfect Shakeology alternative for those who are looking for a more convenient meal shake. The ready-to-drink format enables you to take the drink wherever you please and consume it at your pleasure.
On top of that, RTDs have another advantage: they are much smoother and better mixed than powder-based meal replacements. Soylent uses this perfectly to its advantage, since Soylent Drink is one of the smoothest and tastiest Shakeology substitutes you can buy.
Not only that, but it is also significantly cheaper than Shakeology shakes; costing around $3/400kcal.
Nutritionally, Soylent might not have the prebiotics and adaptogens Shakeology includes. However, it does contain all the essential nutrients your body needs to function; including, omega-3, fiber, and all vitamins & minerals. Plus, with the new formula it only has 1g of sugar per 400kcal!
Nutrition
| | | |
| --- | --- | --- |
| per serving | Soylent Drink | DV (%) |
| Energy (C/P/F) | 35/19/46 | – |
| Energy (kCal) | 400 | 20 |
| Fats (g) | 21 | 32 |
| Saturated (g) | 1.5 | 8 |
| Carbs (g) | 36 | 12 |
| Sugars (g) | 9 | 18 |
| Fiber (g) | 3 | 12 |
| Protein (g) | 20.0 | 40 |
Note that there's also the Optimized version which has 1g of sugars per serving.
---
3. Ambronite CMS
Best Vegan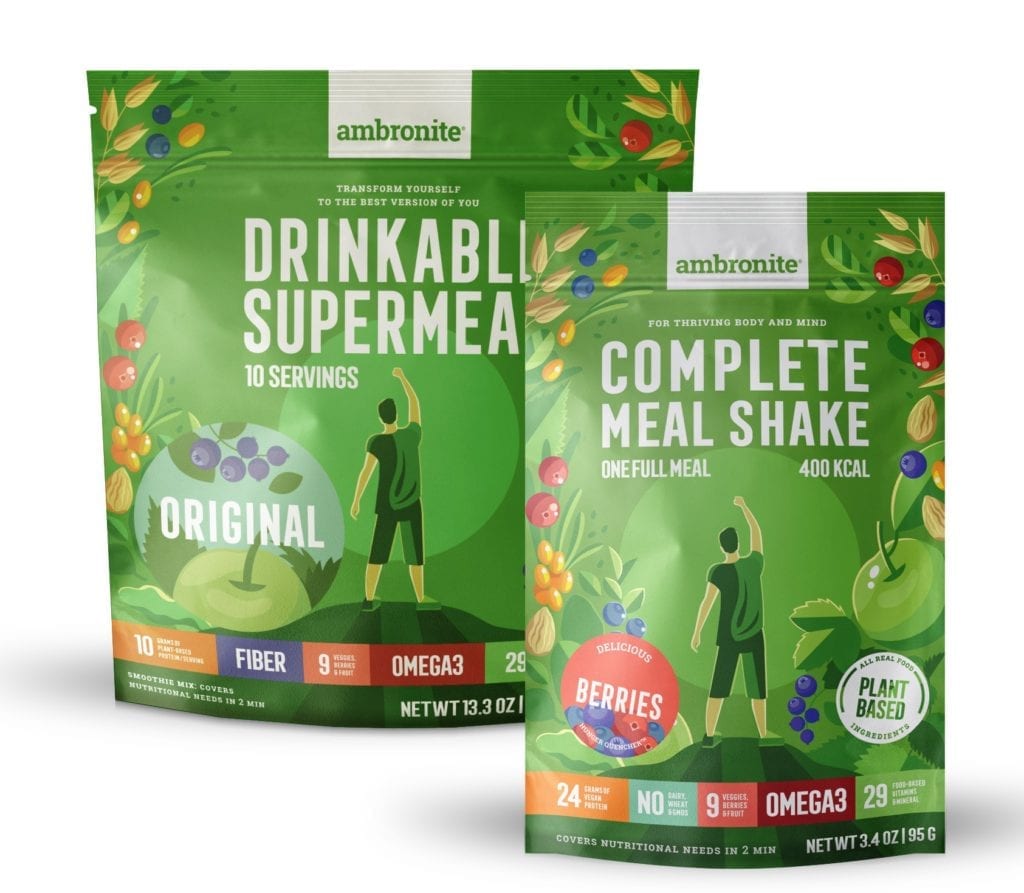 Pros
No dairy, fully plant based, non-GMO, gluten free
Real food ingredients and no artificial additives
Now also available as Keto powder
Nice and refreshing smoothie like taste (fruity)
Cons
Starting price is high, better buy in bulk
You need $150 for free shipping
Ambronite, similarly to Ample, offers premium real food shakes, without any artificial additives. Their best product is Complete Meal Shake, a plant-based meal shake that offers you with all your body needs.
As a matter of fact, it is one of the few meal shakes that provide you with all the nutrients you need, including micronutrients, solely from real food. This ensures that you get the nutrients in the purest form possible.
Another benefit of Ambronite CMS is that it contains naturally occurring phytonutrients (antioxidants). This is due to the superfoods like nettle, spirullina or chlorella. It also comes with 24g of protein per serving, prebiotics, complex cabs and fiber.
The downside of Ambronite is it's price tag. However, if you make use of the discount code LATESFUELS (25% off) and buy in bulk you can lower the price significantly (down to $3.5/400kcal). Thus, making it cheaper than Shakeology shakes.
Nutrition
| | | |
| --- | --- | --- |
| per serving | CMS | RI (%) |
| Energy (C/P/F) | 41/24/35 | – |
| Energy (kCal) | 400 | 20 |
| Fats (g) | 15.0 | 22 |
| Saturated (g) | 2.0 | 10 |
| Carbs (g) | 40.0 | 16 |
| Sugars (g) | 12 | 24 |
| Fiber (g) | 8.0 | 40.0 |
| Protein (g) | 24.0 | 48 |
| Salt (g) | | |
---
4. Plenny Shake
Most Affordable
Pros
Only $1.45 per 400kcal meal
6 flavours to choose from as well as an Active version (extra protein)
Nutritionally better balanced for daily use
Cons
Flavours are similar to each other (oaty)
Contains soy
When I talk about Plenny Shake, I talk about affordable nutrition. In fact, it is the best cheap Shakeology Alternative you can buy. Each 400kcal meal starts at $1.45!
Nutritionally, Plenny Shake will still provide you with all the essential nutrients your body needs, and even probiotics. Plenny Shake is a vegan drink, that also includes 20g of protein. Or even you want even more protein, you can opt for the Active version (28g per serving).
Plus, you will be able to choose from 6 different flavours: Vanilla, Chocolate, Coffee, Strawberry, Mango and Banana. All of which are quite smooth and oaty in taste.
Nutrition
| | | |
| --- | --- | --- |
| per serving | Plenny Shake | DV (%) |
| Energy (C/P/F) | 47/21/32 | – |
| Energy (kCal) | 400 | 20 |
| Fats (g) | 13.0 | 20.0 |
| Saturated (g) | 2.0 | 10.0 |
| Carbs (g) | 52.0 | 17.3 |
| Sugars (g) | 5.6 | 11.0 |
| Fiber (g) | 7.2 | 28.8 |
| Protein (g) | 15.0 | 30.0 |
---
5. Meal Replacement Blend
Low Calorie
Pros
High protein, low calorie alternative
Best quality whey protein included; 20g per 140kcal
Rich in vitamins and minerals
Always great discounts available
Cons
Only one flavour available
Suggested serving is quite small
Meal Replacement Blend is sold by one of the world's biggest nutritional supplement companies: MyProtein. They are well known by their competitive prices and flavours.
In this case, they offer a low calorie Shakeology alternative, for those who don't want the bigger meals. It's also richer in protein than the other alternatives, packed with the highest quality whey protein (concentrate and isolate). It also contains high amounts of selected vitamins and minerals. Furthermore, they include digestive enzymes and probiotics, just like Shakeology does.
Nutrition
| | | |
| --- | --- | --- |
| per serving | My Protein | DV (%) |
| Energy (C/P/F) | 24/57/19 | – |
| Energy (kCal) | 140 | 7 |
| Fats (g) | 3.0 | 4 |
| Saturated (g) | 1.0 | 4 |
| Cholesterol (mg) | 30.0 | 10 |
| Carbs (g) | 12.0 | 4 |
| Sugars (g) | 3.0 | |
| of which added (g) | 2.0 | 4 |
| Fiber (g) | 1.0 | 3 |
| Protein (g) | 20.0 | 40 |
| Sodium (mg) | 230 | 10 |
---
6. Garden of Life
Best Organic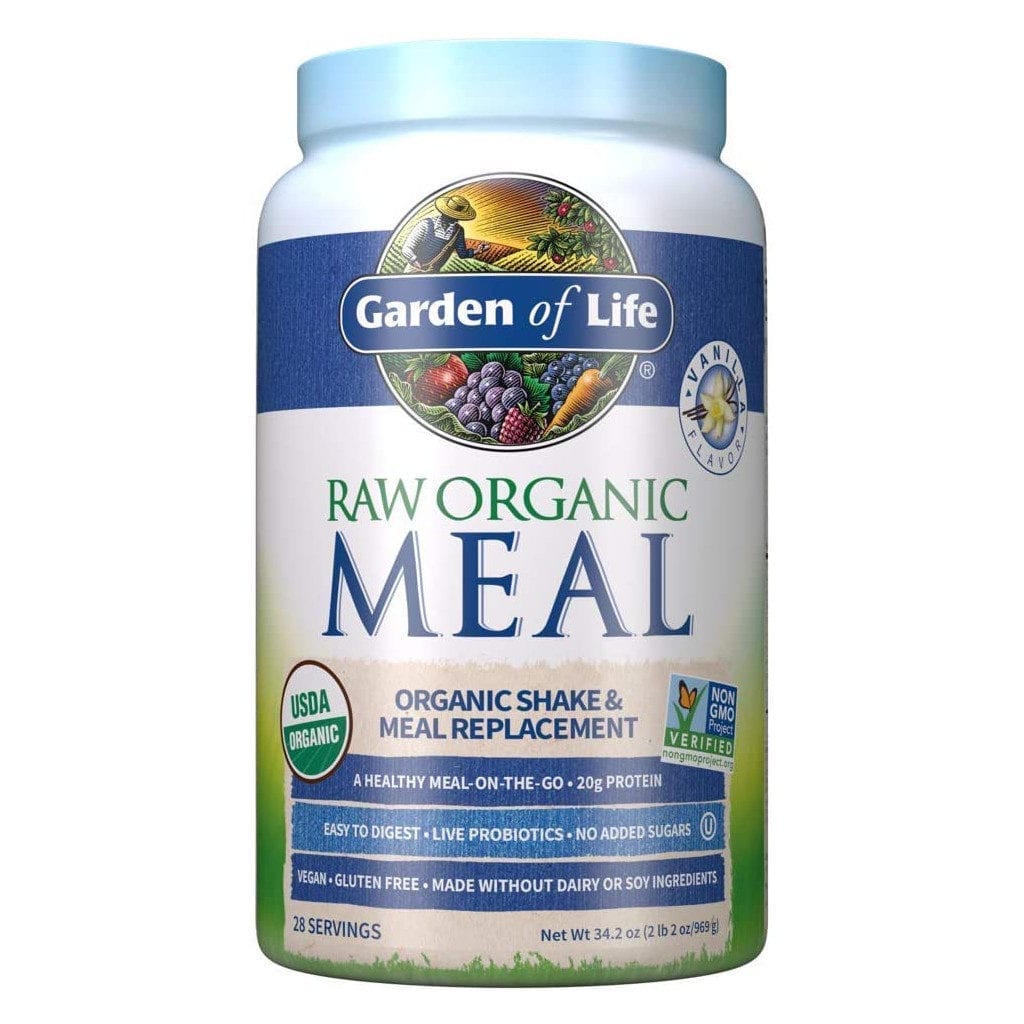 Pros
Organic alternative
Very high reviews; easy to like
Well priced for an organic product
Includes probiotics, prebiotics, digestive enzymes and greens
Cons
Could be high in lead
Suggested serving is too small for a meal
But perhaps you are looking for an organic Shakeology alternative? Then, Garden of Life Raw and Organic is your answer. The 4.4 rating from over 10k reviews in Amazon is a clear indication of the quality of this meal shake.
Raw and Organic is also a plant based meal replacement, particularly rich in protein and low in fats. It contains 20g of protein per 130kcal from diverse sources like pea, brown rice, amaranth, buckwheat and more. This Shakeology substitute also includes probiotics and a custom enzyme blend to help you with digestion.
While I think that Ambronite Complete Meal Shake offers you a more balanced macronutrient profile; I would recommend Garden of Life for those looking for organic plant-based meals rich in protein.
Nutrition
| | | |
| --- | --- | --- |
| per serving | Raw Organic | DV (%) |
| Energy (C/P/F) | 24/62/14 | – |
| Energy (kCal) | 130 | 7 |
| Fats (g) | 2.0 | 3 |
| Saturated (g) | 0.0 | 0 |
| Cholesterol (mg) | 0.0 | 0 |
| Carbs (g) | 12.0 | 4 |
| Sugars (g) | 1.0 | |
| of which added (g) | 0.0 | 0 |
| Fiber (g) | 2.0 | 7 |
| Protein (g) | 20.0 | 40 |
| Sodium (mg) | 190 | 8 |
---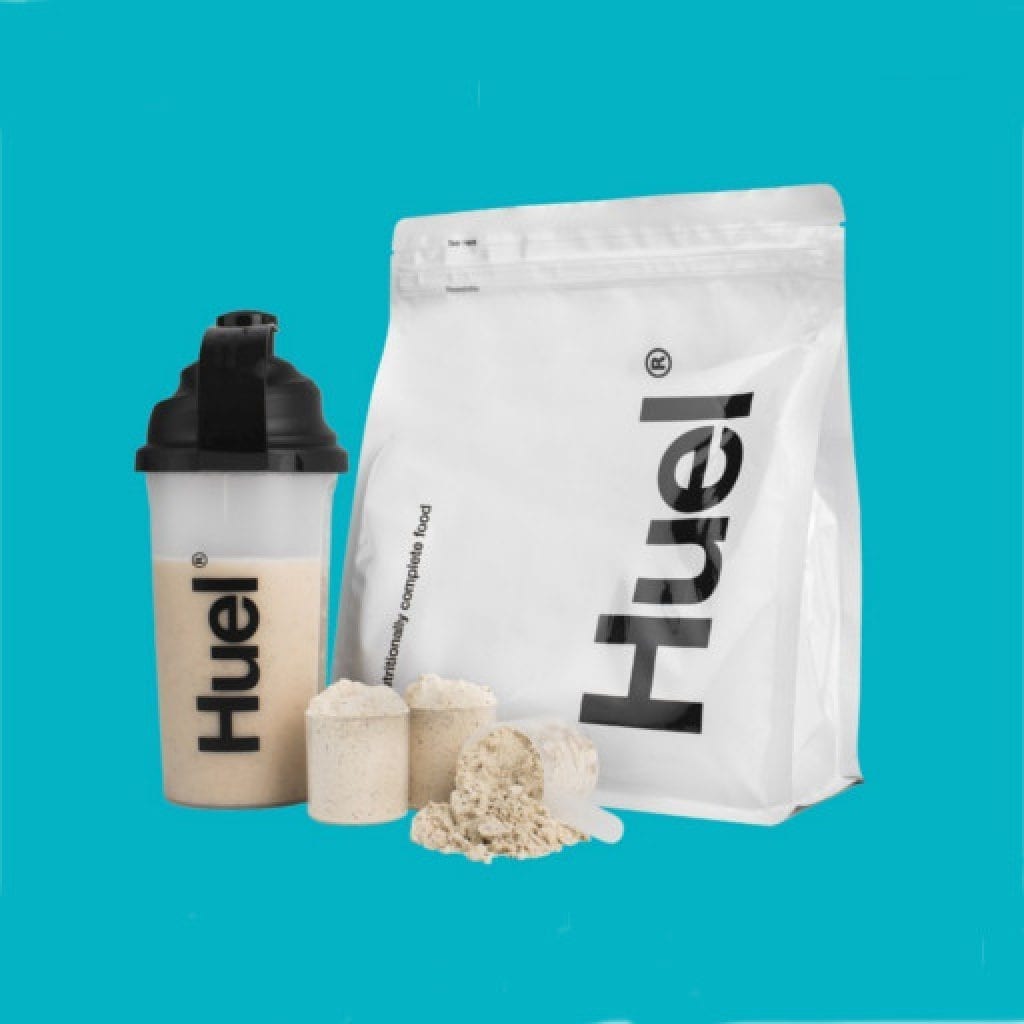 Pros
Available also in low carb
Low GI, gluten free, soy-free
Great to consume regularly; not a sickening flavour
Over 4 flavours to choose from, including unsweetened
Cons
Taste can be bland
Need to pay extra for gluten-free
So, last but not least, I need to mention Huel; one of the most popular meal replacements in the planet. The reason for this popularity is their high quality and reasonable price.
Despite that they might not taste as good as Shakeology shakes, they are much more enjoyable in the long term. The lack of excessive sugars makes it less sickening and also healthier.
In fact, Huel is one of the healthiest shakes you can buy. Each 400kcal will provide you with all your dietary needs, probiotics and phytonutrients. They also have very low GI (27) and contain plenty of fiber. All in all, they are very well rounded shakes that you can buy for less than $2/400kcal. A much cheaper Shakeology replacement!
Nutrition
| | | |
| --- | --- | --- |
| per serving | Huel Powder | DV (%) |
| Energy (C/P/F) | 40/30/30 | – |
| Energy (kCal) | 400 | 20 |
| Fats (g) | 12.0 | 15 |
| Saturated (g) | 2.0 | 10.0 |
| Carbs (g) | 42.0 | 15.0 |
| Sugars (g) | 1.0 | |
| of which added (g) | 1.0 | 2.0 |
| Fiber (g) | 9.0 | 32.0 |
| Protein (g) | 30.0 | 60 |
| Sodium (mg) | 290 | 13.0 |
---
Why Do You Need A Shakeology Alternative?
There are multiple reasons why I think you would do well looking for a substitute to Shakeology shakes. Here are a few that I considered when choosing my best Shakeology alternatives:
Nutritionally better balanced meal replacement shakes. Shakeology is not a perfect shake, and in fact is too rich in protein and contains too little fat according to dietary guidelines. Thus, I included products similar to Shakeology that had a more balanced approach and included essential oils (like omega-3).
Shakeology is high in sugars. Similarly to the above mentioned, you want to consume a meal shake that is lower in sugars than Shakeology. High sugar diets are a big problem in the US and can lead to diabetes, obesity and other chronic diseases.
Cheaper alternatives to Shakeology. Let's be honest, budget is something that most of us need to take care of. As such, I listed cheap alternatives to Shakeology that are still nutritionally complete.
Keto meal shakes. One of the best diets to lose weight is the keto diet. Currenty, Shakeology does not offer any keto meal replacement shakes, so I've included some.
What Are the Cons of Consuming Shakeology?
In spite the fact that Shakeology is a well regarded weight loss meal replacement it has some glaring flaws or weaknesses. For instance, there are better products out there for daily use if you are a "normal" adult. Products that are nutritionally better designed, following the health guidelines of the World Health Organization, US Health Department etc. Thus, these meal replacements are better suited for prolonged use and a healthy lifestyle.
Besides, it needs to be taken into account that Shakeology is not a miracle weight loss drink. Despite their claims about certain ingredients, the most important factor in weight loss is caloric deficit (eating less than you need). Meal replacements in general are very helpful in this process, since they help you track your calories accurately. Furthermore, those who can be consumed more than once a day might be even more effective helping you control what you eat.
Finally, we must consider the price. Most of the shakes mentioned above are much cheaper than Shakeology.
What's a Cheaper Alternative to Shakeology?
| Cost | per 400kcal ($) | per 2,000kcal ($) |
| --- | --- | --- |
| Shakeology | 10.75 | 53.75 |
| Ample O | 5.00 | 25.00 |
| Ambronite CMS | 4.50 | 22.50 |
| Soylent Drink | 3.25 | 16.25 |
| My Protein | 4.76 | 23.80 |
| Garden of Life | 4.50 | 22.50 |
| Huel | 2.12 | 10.60 |
| Complete 360 Meal | 1.50 | 7.50 |
| Plenny Shake | 1.45 | 7.25 |
2,000kcal is the recommended daily energy intake according to most health guidelines.
Some of the cheaper alternatives to Shakeology, like Complete 360 meal are actually almost as good as the more expensive ones. In fact, I think Complete 360 meal is far superior to Shakeology, despite the price discrepancy. It has better taste, more rounded nutrition, less sugar content and it won't ruin you.
There are also other organic alternatives like 310 shakes, or Orgain that could fit you well.
Shakeology Comparisons With Other Meal Replacements
Lastly, I want to compare Shakeology with some of the other popular meal replacements that are available in the market. These, unlike the US brand, are not solely focused on weight loss and are designed to be complete food. What does this mean? It means that they will provide you with all the essential nutrients your body needs in a daily basis. Most of the time they will be based in governmental health guidelines and latest scientific recommendations.
Shakeology vs Dietary Guidelines
First let's compare Shakeology with the US health guidelines:
| | Shakeology (per serving) | Dietary Guidelines |
| --- | --- | --- |
| Total Energy (kcal) | 160 | 2000/day |
| Energy From Carbs (%) | 43 | 45-65 |
| Energy From Fats (%) | 11 | 20-35 |
| Energy From Protein (%) | 46 | 15-30 |
| Added Sugars (%) | 13 | 10 |
| Saturated Fats (%) | 1 | 10 |
% of energy is used to set acceptable ranges for macronutrients. Protein measuments are also stated as 0.8g of protein per kg of bodyweight.
As you can observe, when comparing Shakeology to dietary guidelines there are a few shortcomings:
Low calorie content per serving. You would need to take 12.5 shakes per day to reach the daily recommended; which would be hard and expensive to do. However, it might work when you are looking to lose weight (consume less calories).
Low in fats. Fats are essential to protect our organs and help with signalling within our body. For instance, omega-3 fatty acids are necessary for our brain and eyes to function. Thus, we need to make sure our meal replacement shakes provide us with omega-3 (particularly since we often don't consume enough otherwise).
High in sugars. Added sugars are everywhere, they make our dishes taste better and we've been taught to love them. However, they are not so good for our bodies and excessive consumption can lead to diabetes, obesity and other chronic illnesses.
It is not all bad, however. Shakeology does provide you with some non-essential nutrients and agents that might boost your digestion, or boost your cognitive performance. These include the digestive enzymes, adaptogens and probiotics.
Essential vs non-essential. Essential nutrients are those that we need to consume in a daily basis (carbs, protein, fats, vitamins and minerals). Non-essential nutrients are compounds that might have beneficial impact, but are not deemed to be primordial.
Shakeology vs the Best Shakeology Alternatives
So how does Shakeology compare to some of the alternatives I've listed above. We have already seen that it is significantly more expensive; but what about nutrition?
For once, many of the meal replacements listed above will have 400kcal per serving (thus, you could take 5 a day). Therefore, they are better suited to replace more meals. These include, Ample, Ambronite, Huel, Plenny Shake and Soylent.
Furthermore, they will have all the essential nutrients that your body needs in a daily basis. For instance, Huel has 3.5g of omega-3 per serving and 3.5g of omega-6 (ideal balance). They will also have a balanced amino acid profile (protein), complex carbs, fiber and micronutrients.
Nonetheless, it is worth mentioning that Shakeology does include ingredients other meal replacements don't:
Digestive enzymes: cellulase, amylase, lactase, invertase, etc. are enzymes that help you digest certain nutrients.
Probiotics: healthy bacteria that helps you balance your gut microbiome (healthier gut).
Adaptogens: ashwagandha, maitake, reishi… these plant and mushrooms are often seen in energy drinks and cognitive boosters. They can help you with stress, mood boosting, reducing anxiety etc.
FAQ
Are these the only Shakeology alternatives?
No, there are plenty more meal replacement brands out there that simply didn't make the list.


Why should I buy a substitute to Shakeology?
While Shakeology is a very popular meal replacement, it is far from the best. Nutritionally is skewed and not designed to be a balanced meal. It has too much protein and sugars, and too little fats. It is also much more expensive to other alternatives mentioned in this list.


Are there any Keto alternatives to Shakeology?
Yes, there are. In this list, I mention Ample K as the best keto alternative to Shakeology.


Can I lose weight with these Shakeology alternatives?
Yes, all these meal replacements can be used to lose weight. They are rich in fiber, filling and help you control how many calories you eat.


What about Herbalife or Slimfast?
These two brands produce meal replacements shakes that I did not seem fit including in this list. In my opinion, there are far better Shakeology alternatives available in the market.


Conclusion: The Best Shakeology Alternative is
… Ample meal shakes. However, it will vastly differ on what your needs are. If you are looking for a complete meal replacement, then Ambronite might be your choice. Alternatively, if you want something cheaper Plenny Shake will be a good choice.
Here, I have listed what I consider to be the best alternatives to Shakeology but the ultimate pick it will largely depend on what you are looking for. Thus, I've included a varied array of meal replacements to make sure you find the ideal Shakeology replacement.
Sources
1.US Dietary Guidelines 2015-20.
2. FDA Daily Values.
3. Shakeology Ingredients Label.
4. Ultimate Meal Replacement List.
5. Latestfuel's Best Meal Replacement Shakes.
7. US Health Department Eath Healthy Guidelines.