Asda Great Shape Meal Replacement Shake Review | Warning!
Here at Latestfuels, we have reviewed dozens of meal replacement shakes, but this is a first. In this Asda meal replacement shake review, we will have a look at the budget meal shake option from the popular supermarket Asda.
With the rise in popularity of brands like Huel in the UK (which are present at retailers like Tesco, Sainsbury's, and Morrison's), it should be no surprise that Asda is trying to offer their budget Huel alternative.
Asda Great Shape meal replacement shake is clearly aimed at a female audience and at those who are looking to lose weight. It offers 202kcal per serving and 17g of protein, which at first glance looks ok.
But how good are Asda shakes really? Can they be considered among the best meal replacement shakes in the UK? Should you buy Asda Great shape? Or should you stick to other brands?
Today, I will try to answer all these questions.
Key takeaways
Asda meal replacement shakes are cheap and designed for weight loss
Nutritionally they are awful: high in sugars, low quality ingredients
You won't get essential nutrients like omega-3
If you are looking for weight loss, it won't work as they won't keep you full for long
It's better to buy from trusted specialised manufacturers
Check out which are the best meal replacement brands in the UK
Asda Meal Replacement Shakes Review at a Glance
Flavours: Strawberry, Vanilla, and Chocolate.
---
Opinion
Usually, the white label meal replacement shakes are rather bad.
Examples of this include Amazon's meal shake, Slimfast, Herbalife, and Atkins. They fill their meal replacement powders with low-quality highly-processed ingredients and try to make them extremely cheap.
To make them even cheaper they "recommend" mixing with milk. This is because otherwise, they don't provide you with enough calories or the amount of protein they show in the front of the label. A truly scammy practice, in my opinion.
I was willing to give Asda meal replacement shakes a fair try. And I tested it like we do with any other product.
Sadly, I was right this time around. Asda meal shakes are a subpar product that offers very little nutritionally, don't do well for weight loss, and will end up in the bottom of your pantry.
What We Like
1. Affordable.
2. Convenient to buy.
3. Asda meal replacement bars are OK. As occasional snacks, rather than for regular use.
What We Dislike
1. Highly processed ingredients.
2. Not nutritionally complete. You will not be getting essential omega-3 fatty acids.
3. No vegan version available.
4. Taste is not great.
5. You need to add milk to add calories (and protein). You cannot simply add water like with most meal replacement powders.
6. Not filling. Not great for weight loss.
Nutritional Breakdown
Regarding the nutritional profile, Asda's meal replacement shakes contain milk, and thus are not vegan-friendly.
They do offer complete nutrition with fats, carbs, fiber, and protein, as well as 25 vitamins and minerals.
However, looking at Asda meal replacement shake ingredients, it's a shame to see low-quality and highly processed ingredients mostly.
Asda Shakes Nutrition Overview
| | |
| --- | --- |
| | Asda Great Shape |
| Kcal/meal | 202 |
| Macros (C/P/F) | 51/33/16 |
| Vegan | No |
| Keto | No |
| Features | Gluten Free, |
| Non-GMO | No |
| Organic | No |
| Includes Probiotics | No |
| Artificial Sweeteners | Yes |
| Synthetic Additives | Yes |
| Contains All Micronutrients | Yes |
| Allergens | Soy, Milk |
| Controversial Ingredients | Maltodextrin, soya oil, acesulfame K |
It is worth noting that Asda recommends adding skimmed milk to make it a full meal
Carbohydrates
Per 72kcal
Total Carbs: 8.3g
of which sugars: 6.4g
Fiber: 1.5g
Asda meal replacement shakes are quite rich in carbs, mostly coming from milk (lactose).
In fact, this means that Asda Great Shape shakes are quite high in sugar, unlike most meal replacement shakes that are low in sugars.
On top of that, Asda Great Shape contains maltodextrin, a complex carbohydrate with a GI of 80 (high). Maltodextrin breaks down into glucose extremely rapidly unlike most complex carb sources (oats, rice, pasta), and has a bigger effect on blood sugar.
That's why most reputable manufacturers tend to avoid it. It is also less effective at keeping you full for long.
The addition of inulin means that you will at least get some fiber.
Protein
Per 72kcal serving:
Protein: 6.1g, 12% of DV.
Asda Great Shape relies on milk protein and soy protein as protein sources.
Both are complete protein sources with high PDCAAS scores. This is, they are easily absorbed by your body and they provide you with all essential amino acids.
Fats
Per 72kcal serving:
Total Fats: 1.3g
of which saturates: 0.3g
Omega-3: ?
Low fat is often seen as positive when we go shopping. However, having good sources of essential healthy fatty acids is a must for any meal replacement shake.
Our body requires fatty acids like omega-3 to properly function. In fact, we often don't get enough omega-3 in our diets, and meal replacement shakes are a good source.
Unfortunately, there is no omega-3 in Asda meal replacement shakes.
Micronutrients
You should get at least 10% of your recommended intake per 72kcal serving. However, some of the forms used for vitamins and minerals are considered suboptimal, such as folic acid (vs folate).
Allergens
There is soy and dairy in Asda meal shakes.
About Asda Meal Replacement Shakes

Asda is a UK supermarket retailer founded in Leeds in 1949.
They are known for their competitive prices when compared to other UK retailers.
Their meal replacement shakes are part of their white label products.
Asda Meal Replacement Products
In fact, while we've focused on Asda Great Shape meal replacement shakes in this review (powder form), they also offer a ready-to-drink and a meal replacement bar.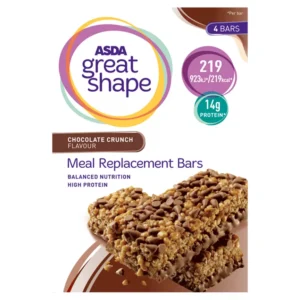 Asda Great Shape Meal Replacement Bar
219kcal per bar
14g of protein
Includes at least 50% of all vitamins and minerals
May Contain: Eggs, Nuts, Oats, Peanuts, Wheat.
Contains: Barley, Milk, Soya.
Flavors: Chocolate and Vanilla
Latesfuels recommended: Ocassionally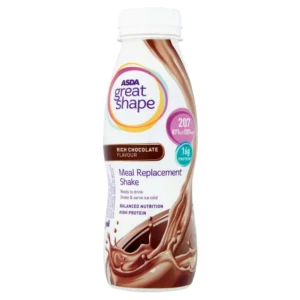 Asda Ready-to-Drink Meal Replacement Shake
207kcal
16g of protein
Contains milk
£1.3 per serving
Flavors: Chocolate
Latestfuels recommended: No
Asda Great Shape Meal Shake Pricing & Shipping
You can buy Asda meal replacement shake products both online and in their stores.
Obviously, availability of each product might vary depending on your location and the type of store.
The meal replacement powder comes in packs of 10 servings of 29g.
Each pack costs £5.5, thus each recommended serving costs £0.55. This puts Asda's meal replacement shake among the cheapest available in the UK.
Asda Diet Shakes
When looking at Asda's Great Shape meal replacement shake, it is clear that they are aimed at people who are looking to lose weight and avoid weight fluctuations.
They directly compete with diet shakes like Slimfast, Exante, Atkins or Ensure. However, after testing all these products at Latestfuels, we found out that most are average at best, and not great usually.
So do Asda shakes work?
Do Asda Meal Replacement Shakes Work?
For weight loss purposes, Asda slim shakes are not very good.
While on paper Asda weight loss shakes have a low-calorie content and plenty of protein (good for weight loss), they fail to keep you full for long periods of time. You will be hungry soon after consuming Asda meal shakes, thus defeating the purpose of taking them.
Customer Asda Meal Replacement Shake Reviews
So what do other users think about them?
On the Asda website, the reviews for Asda meal replacement shakes are quite mixed. Taste and texture are some of the issues.
This is incredibly thick and gloopy and didn't taste good. I mean, I didn't expect it to taste good, but I didn't expect it to taste this bad either. Perhaps I will have to try another flavour.

2-star
They taste like vanilla frosting on cheap birthday cakes. Very artificially sweet and sickly. I tried one and was very disappointed. However, instead of wasting them, I put some espresso in, poured over ice and can now enjoy as an iced coffee of a morning. So, I'll ne purchasing more in the future.

3-star
Asda Meal Replacement Shakes vs Alternatives
In case you are looking for alternatives to meal replacement shakes in Asda, here are a few good options:
Fortunately, there are plenty more meal replacements available in the UK, including bars, RTDs and hot options.
Ironically, Tesco also offers meal replacement shakes that are exactly the same as Asda's. So you could even buy the same in the competitor's stores.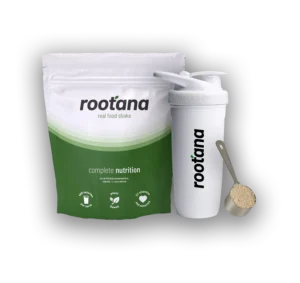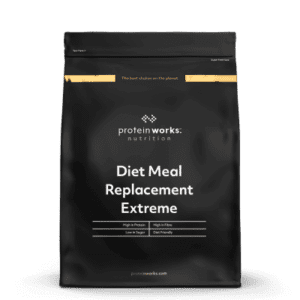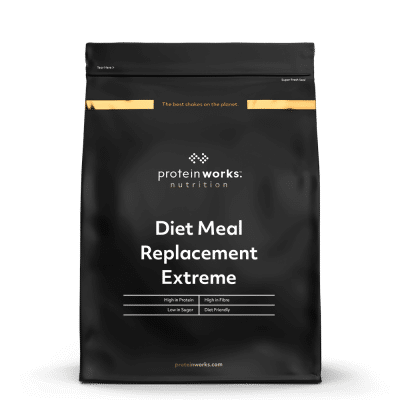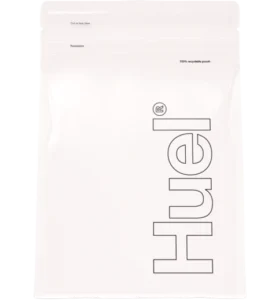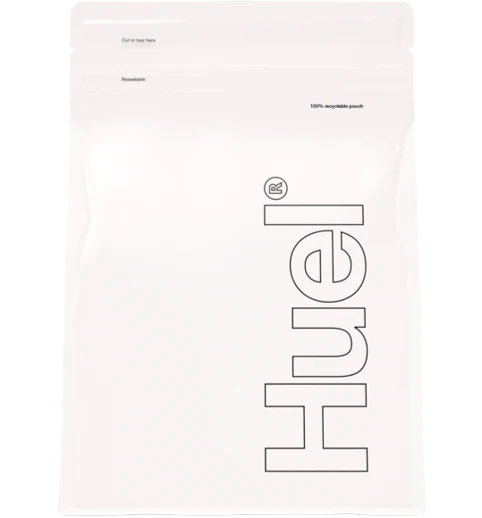 Head to Head
Category
Rootana
Diet Extreme
Huel
Essentials
Asda Shakes
serving price
£1.93
£1.41
£1.11
£0.55
kcal/serving
400
216
400
72
servings per
15
10
12
10
Packaging
Bag
Bag
Bag
Flavors
3
14
2
3
Protein (g)
20
24
20
6
Sugar (g)
12
1
1
6
Fiber (g)
7
6
4
2
Fats (g)
15
2
9
1
Carbs (g)
42
24
63
8
Vegan
Y
Y*
Y
N
Certified
Organic
N
N
N
N
Micronutrients
26
28
27
26
Artificial Sweeteners
N
Y
N
Y
Synthetic Additives
Y
Y
Y
Y
GMO?
N
N
N
N
Protein Source
Pea, Rice
Soy, Milk, Casein
Pea
Soy, Milk
Availability
Worldwide
Worldwide
Worldwide
UK
Other Products
Powder, bars, protein
Powder, Bars, Meals,
Protein, RTD
RTD, Bars
It's a great time to be alive with so many options available to us.
While Asda's meal replacement shakes are available in retail, you can also buy some Huel RTDs in Tesco, Sainsbury's and Morrisons.
However, if you are seriously considering losing weight, I recommend buying Diet Extreme from Protein Works. There are more flavours available, the taste is significantly better, and it does a much better job at filling you up. You will save a lot of money in the long run.
Otherwise, if you are looking for a healthy meal replacement to boost your diet, Rootana will be your best choice.
Asda Meal Replacement Shake FAQ
How many syns in Asda meal replacement shakes?
8 Syns.

Are meal replacement shakes from Asda vegan?
No, they contain milk.


Are there more meal replacement shakes at Asda?
Yes, Asda also sells Slimfast shakes.


---
Verdict – Asda Meal Replacement Shakes Review, Skip them
There's no denying that Asda diet shakes are incredibly convenient for those who already shop at Asda.
They offer in theory a healthy meal that helps you lose weight at an affordable price tag.
However, the truth is far from that.
The reality is that the meal replacement shakes that you will find in Asda are awful:
They lack all the essential nutrients, like omega-3
They rely heavily on milk to provide you with nutrients
Asda meal shakes are high in sugar
The taste is pretty bad
Asda shakes don't fill you up
Therefore, no matter what your goal is Asda meal replacement shakes won't help you. The bars are OK, as they provide you with 50% of vitamins and minerals per bar, but the powder is pretty garbage. The only good thing is the price, and even then it will be expensive in the long run.
Instead, you are better off ordering online from a specialised company like Protein Works or Rootana. These will provide you with healthier alternatives that will boost your nutrient intake and help you lose weight.