Hunter Focus Review: Powerful Nootropic for Increased Clarity, Creativity, & Concentration
In this Hunter Focus review, we will be taking at an incredibly exciting nootropic from the UK supplement company Roar Ambition. Nootropics are big news these days, with more and more people turning to them to help add some clarity and focus to their lives. 
In fact, I tend to use them on a regular basis to keep up with the hectic rhythm of work, competitive sports, and socializing. They help me maintain a positive mood, clear mind, and stay efficient.
Hunter Focus offers 13 nootropic ingredients (not including caffeine) as well as B vitamins, vitamin C, D, and K. They promise:
Enhanced memory
Increased energy
Better focus
Elevated mood
Optimised learning
And enhanced creativity
A supplement that can help you study, game, work, and even train harder in the gym. 
This review will take an in-depth look at the ingredients list, assess the main benefits and how well Hunter Focus delivers them, price, pros & cons, and some frequently asked questions. 
Spoiler, this is our top brain supplement for mental clarity, focus and increased cognitive performance.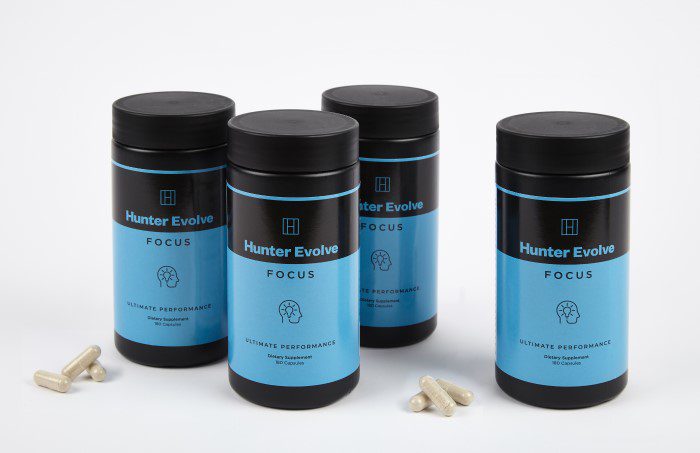 Hunter Focus Review at a Glance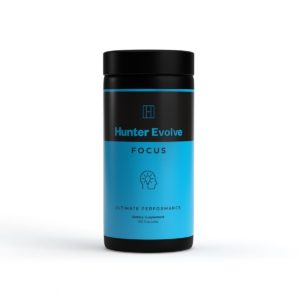 | | |
| --- | --- |
| From | UK |
| Ships | Worldwide |
| Price/serving | $2.67 |
| User Reviews | Very Positive |
| Nootropics | 13 |
| LF Recommended | Yes |
Hunter Focus is a cognitive enhancing nootropic supplement, with mood-enhancing properties alongside ingredients to help you focus, learn, and remember. They provide a fully transparent ingredients list, ensuring that there are no hidden surprises or useless ingredients. 
While Hunter Focus does contain caffeine, the dosage is minimal at 100 mg, the combination of caffeine and l-theanine ensures that there are no unwanted side effects (jitters, nausea, headaches, high blood pressure) and just cool, clean energy and focus. 
This is a nootropic that will really help improve your focus and concentration, and it is ideal for students, gamers, or anyone leading a stressful life. 
Hunter Focus Ingredients
As you can see, Hunter Focus has a fully packed ingredients list, with 13 nootropics alongside caffeine (not technically a nootropic) and vitamins. Surprisingly, almost every ingredient is effectively dosed. Only vitamin B9 (25% of RDA) and Citicoline are underdosed, and we will explain why this is not a big deal later.  
I must say that I love brands that go for transparency, and don't hide behind "proprietary blend". This is the only way to know
A nootropic supplement that contains this many ingredients with effective dosages is rare, and it is for this reason that I am so excited by Hunter Focus. 
| Ingredient | Dosage | Effective |
| --- | --- | --- |
| Vitamin B6 | 2.5 mg | Yes |
| Vitamin B9 | 100 mcg | No |
| Vitamin B12 | 7.5 mcg | Yes |
| Vitamin C | 200 mg | Yes |
| Vitamin D3 | 75 mcg | Yes |
| Vitamin K2 | 100 mcg | Yes |
| Acetyl-L-Carnitine | 800 mg | Yes |
| L-Tyrosine | 500 mg | Yes |
| Organic Lion's Mane Mushroom | 500mg | Yes |
| Bacopa | 300 mg | Yes |
| Ashwagandha Root | 300 mg | Yes |
| Citicoline | 250 mg | Half |
| L-Theanine | 200 mg | Yes |
| Gingko Biloba | 120 mg | Yes |
| Caffeine Anhydrous | 100 mg | Yes |
| Phosphatidylserine | 100 mg | Yes |
| Maritime Pine Bark Extract | 75 mg | Yes |
| Rhodiola Rosea Extract | 50 mg | Yes |
| Panax Ginseng (10:1 extract) | 40 mg | Yes |
| Spanish Sage (4:1 extract) | 25 mg | Yes |
Analysis of the ingredients found in Hunter Focus and a check if the dosages are effective according to scientific literature.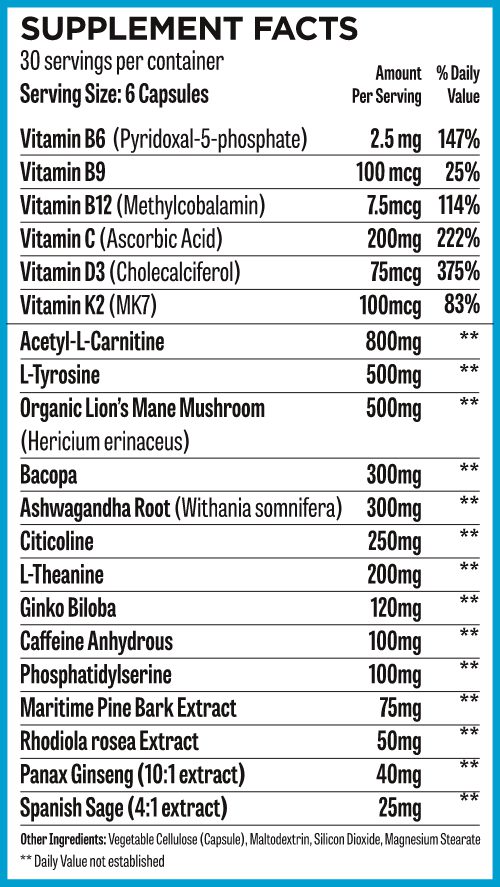 We will now take a closer look at each of the non-vitamin ingredients, discuss why they are there, whether they work, and whether they are effectively dosed or not. 
Acetyl-L-Carnitine
L-Carnitine is often added to fitness supplements for its supposed fat loss and muscle-building properties. But it also offers cognitive benefits that are often overlooked. Studies have found it to be an effective mood enhancer, particularly in people with depression. 
It can also reduce anxiety, reduce fatigue, and increase attention (these last two are most likely related). It can increase cognition and raise blood flow by increasing nitrate. L-carnitine is highly useful as a recovery supplement after working, so if you train regularly you should see an improvement in that respect. 
Caffeine Anhydrous
Caffeine is technically not classed as a nootropic, but it certainly behaves like one. Increasing focus, attention, boosting mood, and improving cognition. When caffeine is used for sporting performance the dosages are much higher, same goes for fat loss. So don't expect any of that here. At 100 mg, you can expect to benefit from the cognitive and mood-enhancing benefits without having to deal with the side effects. 
If you are, instead, interested in a caffeine-free nootropic, please check out the Mindlab pro review.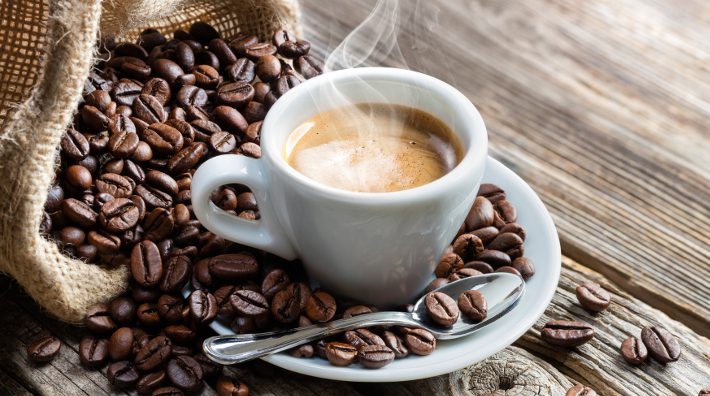 L-Tyrosine
The main benefit of l-tyrosine is that it works in an anti-stress capacity. If you are experiencing stress, it can be very hard to focus and concentrate. Your memory may also suffer. 
By helping to create a barrier to stress, l-tyrosine has been shown to improve working memory, increase attention, and improve subjective well-being. It may also help you after a bad night's sleep. There is some evidence that l-tyrosine can increase dopamine, but more research is required before we can say for definite.
L-tyrosine is highly effective at improving endurance performance during exercise, it may also help you to endure hotter temperatures better. Both of these could be linked to its anti-stress properties. 
Organic Lion's Mane Mushroom
This odd-looking mushroom is popular in nootropic supplements because it has a neuroprotective effect. Meaning that it may help to protect you from diseases such as Alzheimer's. There is evidence that it can help to renew and repair neurons which can lead to sharpened memory and faster processing abilities. 
It's hard to tell what the ideal dosage of Organic Lion's Mane Mushroom is. There haven't been enough studies, and dosage instructions vary wildly. The 500 mg that Hunter Focus uses is a pretty safe bet, and is similar to the dosage used by other nootropics such as Mind Lab Pro. 
Ashwagandha Root
Ashwagandha is hugely popular in the supplement world as it helps to support natural testosterone levels in men. However, it is actually a much better nootropic, with an extraordinary ability to reduce anxiety, reduce cortisol, lower stress, reduce fatigue, increase motivation and raise your mood. It can also significantly reduce irritability, which is a benefit that most people (and anyone who interacts with them) would say is vitally important!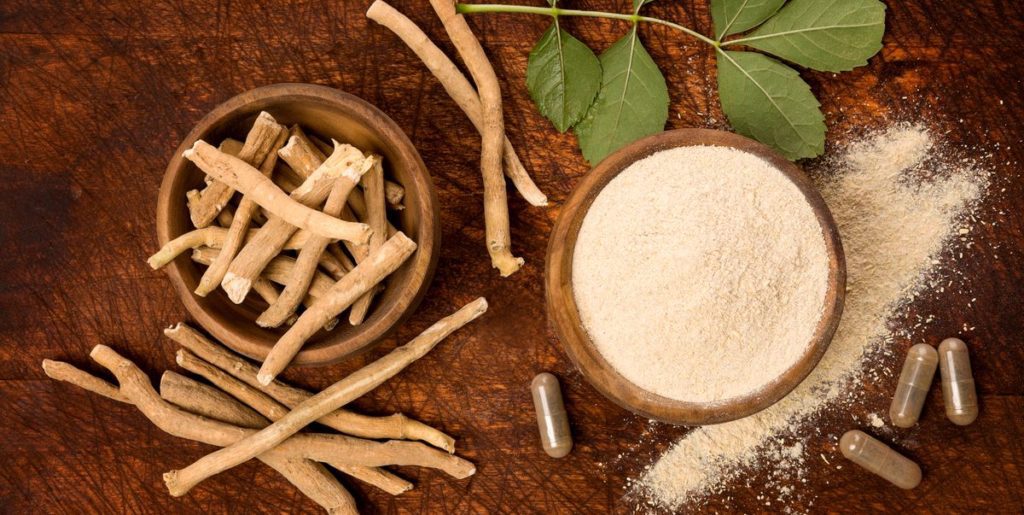 Bacopa Monnieri 
A really promising nootropic, Bacopa monnieri has been repeatedly shown to improve memory in both healthy people and people who suffer from cognitive decline. It also reduces forgetfulness (yes, this is different from improving memory) as well as helps to prevent anxiety and depression. Bacopa monnieri also appears to increase alertness. 
A 2013 study found that taking Bacopa monnieri led to a significant reduction in cortisol (the stress hormone) levels. This is very useful as chronically raised cortisol can have a number of negative health effects such as weight gain, insomnia, depression, and raised blood pressure. 
Citicoline
This nootropic appears to be effective at improving a number of cognitive functions including memory, recall, learning, and attention. One of the best things about citicoline is that it delivers its benefits over a sustained period of time, without any peaks or troughs. 
The dosage for citicoline is usually 500 mg, whereas Hunter Focus only provides 250 mg. However, there is no evidence as yet that 500 mg is the lowest effective dose. 
L-Theanine
There are two reasons why l-theanine is so popular in nootropic supplements. The first reason is that it has a synergistic relationship with caffeine, helping to iron out any of the negative effects associated with caffeine intake (headaches, jitters, nausea) and enhance the cognitive benefits. 
The second reason is that l-theanine has many cognitive benefits of its own. Reducing anxiety, increasing your ability to relax, improving attention, while significantly lowering stress and insomnia. This is a fantastic ingredient and is well dosed. 
Ginkgo Biloba
Gingko Biloba is highly effective at preventing cognitive decline and is often used for that purpose. But it also has immediate cognitive benefits such as improving memory and attention and boosting your mood. It also promotes calmness, which is a great benefit for a nootropic supplement to provide.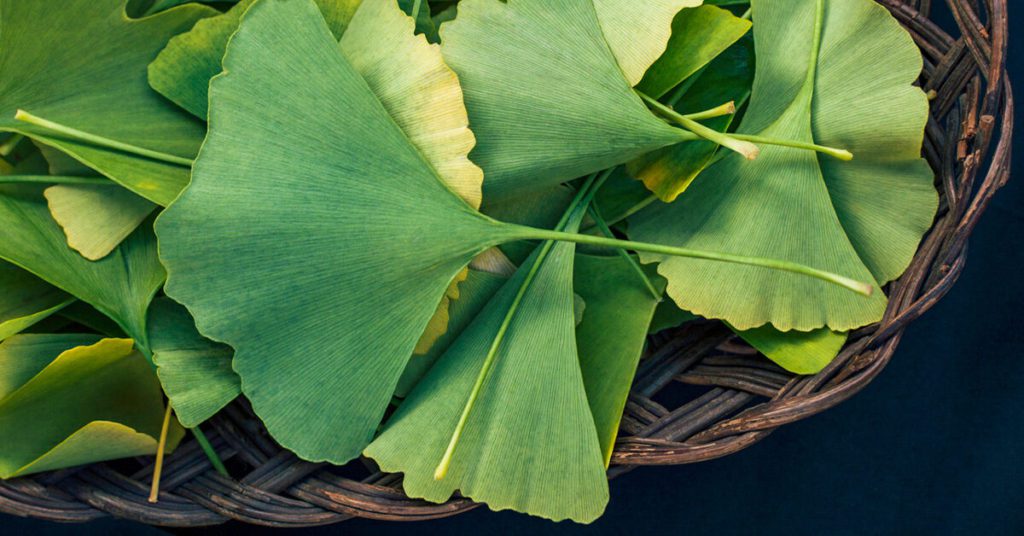 Phosphatidylserine
Another powerful nootropic ingredient that can boost cognition and prevent cognitive decline as you age. Phosphatidylserine may also be able to reduce cortisol, but results are mixed so far. It is efficient at increasing attention, and may even help ADHD sufferers, it also has an anti-fatiguing effect, making it ideal for this supplement. 
Maritime Pine Bark Extract
Also known as pycnogenol, pine bark extract is a popular supplement ingredient for men with erectile dysfunction due to its ability to increase blood flow. This increased blood flow could also be responsible for its ability to improve attention and cognition. Pine bark extract can also help to boost mood and improve subjective well-being. 
Rhodiola Rosea Extract
The two most well-researched benefits of Rhodiola Rosea are the ability to reduce fatigue and boost cognition. It also appears to be effective at increasing attention and improving your mood and self-esteem. It may be effective at reducing some of the symptoms of depression. 
Panax Ginseng (10:1 extract)
While Panax ginseng is quite effective as a cognitive enhancer, it is particularly good at improving your mood. Studies have found it to be effective at improving quality of life, specifically happiness. It may also help to reduce fatigue, but more evidence is required to say definitively.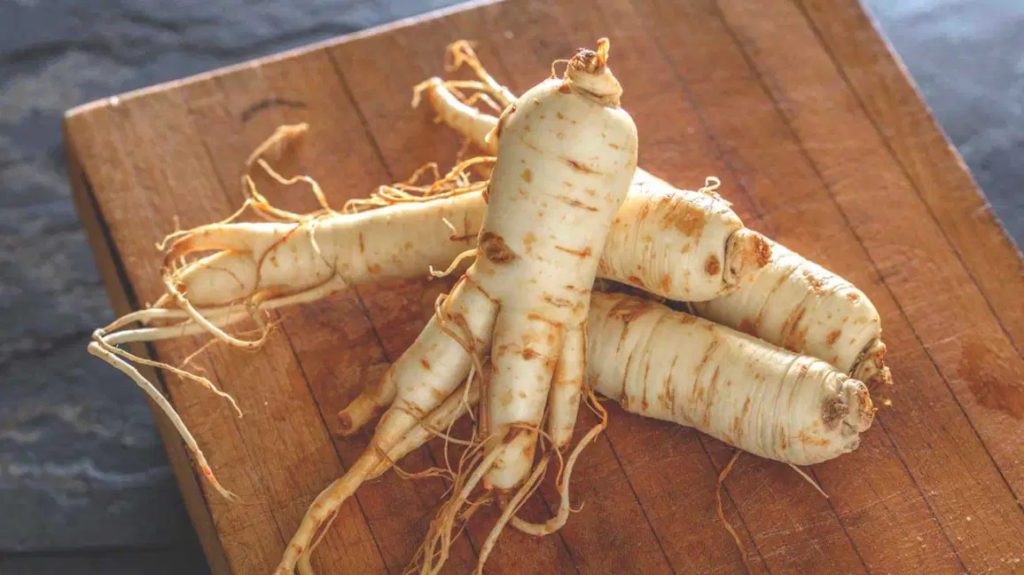 Spanish Sage (4:1 extract)
There is evidence that Spanish sage, or Salvia lavandulaefolia, to give it its Latin name, is effective at enhancing memory. A 2003 study on young people found 50 mg significantly improved both immediate and delayed word recall test scores. 
Key take-away: Ingredients in Hunter Focused are proven nootropics with substantial positive effects. Even if some of them require a little bit more research, there is a very good synergistic effect between them that will boost their effectiveness.
Hunter Focus Benefits Reviewed
From reviewing the ingredients and the literature that covers them, here is a breakdown of the most commonly reported benefits:
Reduced anxiety
Reduced depressive symptoms
Increased attention
Increased focus
Improved memory
Reduced forgetfulness
Improved mood
Reduced fatigue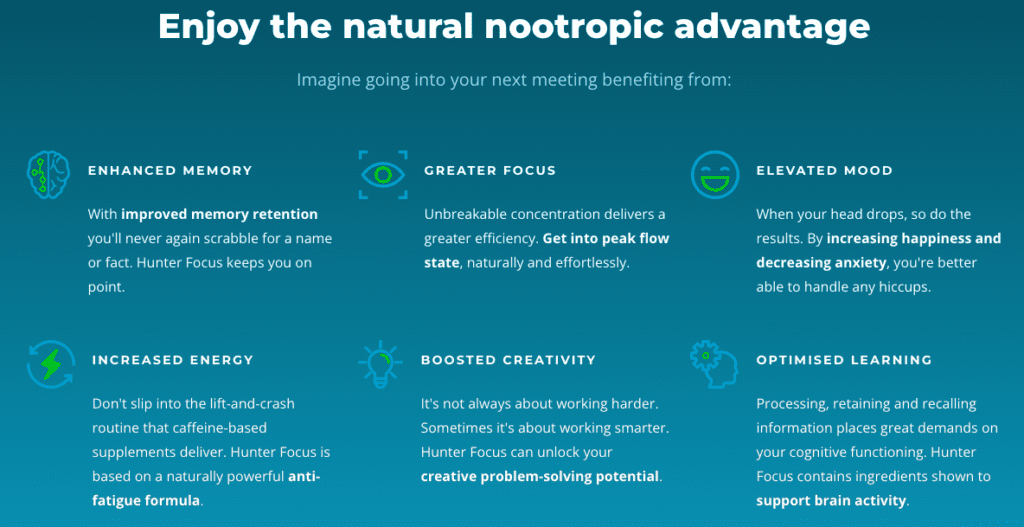 As discussed in the ingredients section, Hunter Focus uses proven ingredients that tackle these areas.
The mix of caffeine, citicoline, L-theanine, and L-tyrosine promotes cognitive performance and increases focus. Caffeine binds to adenosine receptors, causing a reduction of fatigue and alertness. It enhances adrenaline signaling and increases your reflexes.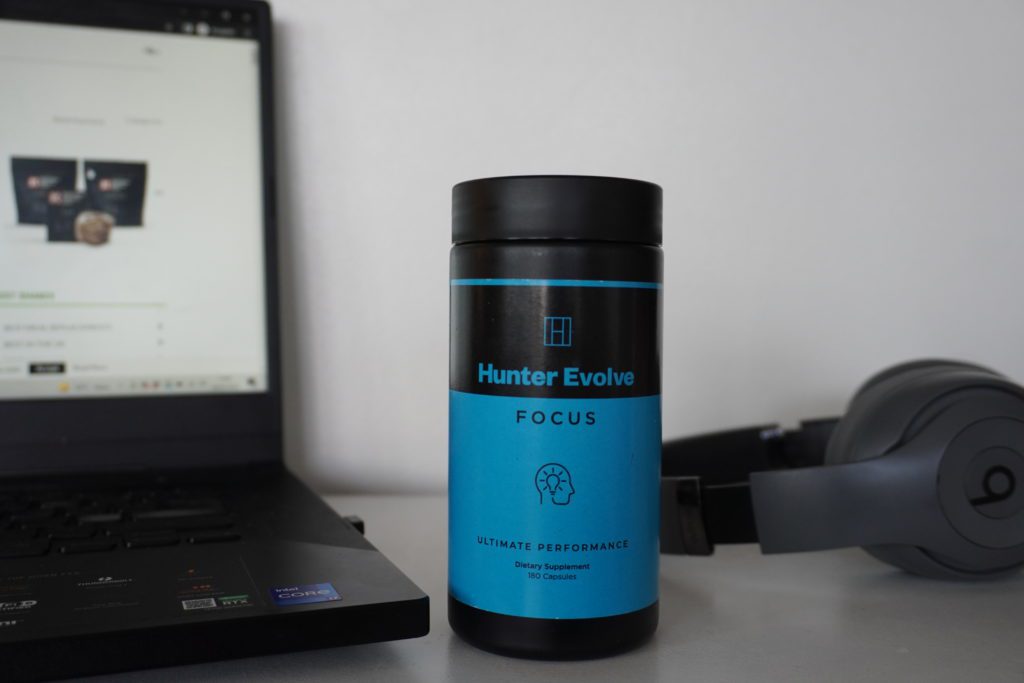 Similarly, citicoline is also a precursor to the neurotransmitter acetylcholine, which is involved in memory. Together with Lion's Mane and Bacopa, which have neuroprotective properties, it can help protect and improve your memory. That said, make sure to train your brain like your body (memory exercises) for the best effects.
Regarding mood and fighting depression, the effects are going to be more minor. However, there's clear scientific evidence that some of the ingredients found in Hunter Focus have anti-anxiety and anti-stress properties.
Price and Offers
There are currently three options available for purchasing Hunter Focus:
1 month's supply (1 bottle of 180 capsules) for $80
2 month's supply (2 bottles of 180 capsules) for $160
4 month's supply (3 bottles + 1 free bottle of 180 capsules) for $240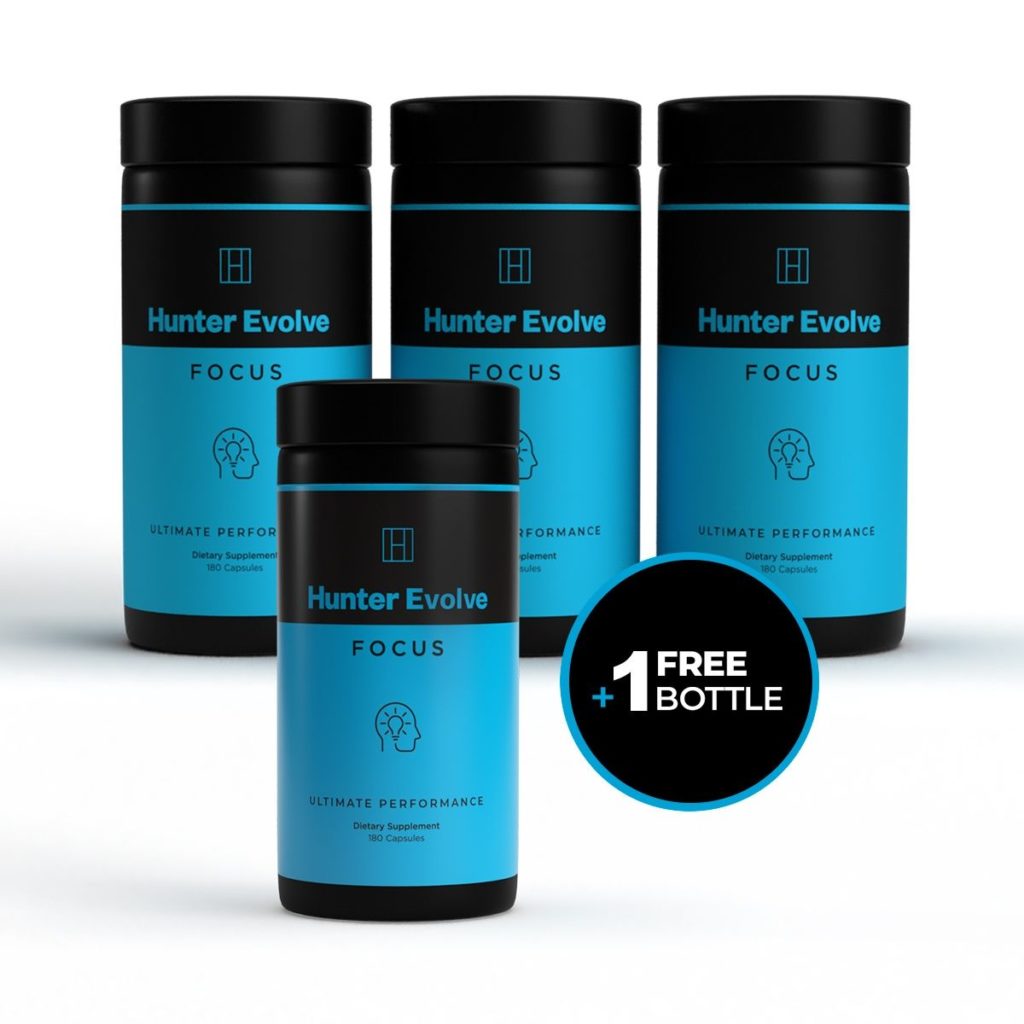 As you can see, the price per serving drops significantly if you purchase 4 months' supply. The typical cost is $2.67 per serving, but if you purchase the 4 x bottle pack the cost per serving drops down to just $2. 
If you are serious about it, I recommend going for the 4-month option.
Besides, Hunter Focus is available in the US, UK and Europe.
The pricing in Europe has been adjusted, each serving starting at just €2.33 and can go as low as €1.75!
Pretty reasonable when you look at other competitors and what they offer.
Alternatives to Hunter Focus
Even if we think that Hunter Focus is the best brain supplement you can buy, there are a few other good nootropics out there.
For instance, if you are not a big fan of capsules – which most nootropics use -, there are a couple of good alternatives like Neuro Mints, or Optimal Coffee. Other coffee options, gaming energy drinks or powder based brain supplements can be a good choice too.
On the other hand, if you are looking for a caffeine-free alternative, we recommend Mind Lab Pro. Even if it's not as efficient as Hunter Focus, and some dosages are slightly lower, it was very effective when we tried it.
Finally, for a more affordable choice, have a look at Noocube.
Hunter Focus: Pros & Cons
Pros
Large list of effectively dosed ingredients
Transparent ingredients list
No pointless ingredients
Safe to consume
All-natural ingredients
Sustained effects over a long time
Clean website with in-depth info
Worldwide shipping
Cons
6 capsules a day
Would prefer higher dose of citicoline
Quite expensive per serving
Would be nice to have a non-caffeinated version
FAQ
Is Hunter Focus safe to consume?
Yes, all of the ingredients are natural, safely dosed, and legal to consume. There are no side effects. The caffeine content is so low that it should not cause any side effects.


Will Hunter Focus help me study?
Yes. Not only does Hunter Focus help you to recall facts and figures, but it can also prevent you from forgetting them. It can also help with focus, attention, and motivation. All of which are required when studying.


When should I consume Hunter Focus?
You should take your capsules with food, so you could take them with breakfast.


Will Hunter Focus appear on a drug test?
No. There are no ingredients that you should worry about. All the ingredients are natural and legal to use.


Will Hunter Focus make me a better gamer?
It can help you to focus, improve your attention, and your motivation. It can help with recall, which is important when gaming.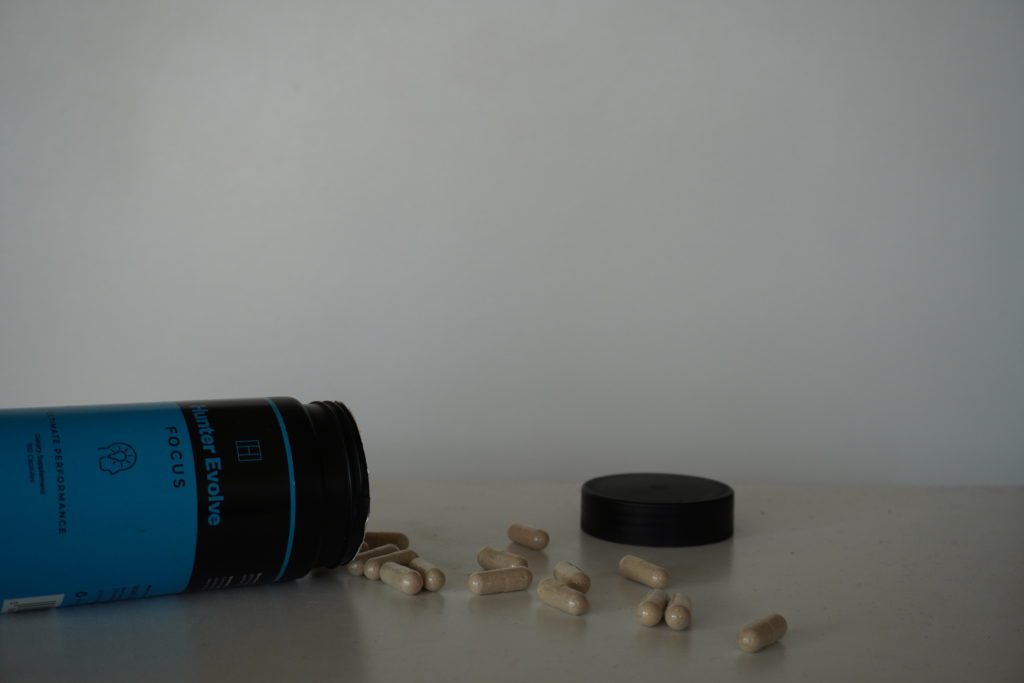 Verdict: Hunter Focus Review
After all I've learned during this Hunter Focus review, and while trialing the product, I must admit I'm impressed.
This is a seriously effective nootropic supplement that should make a massive difference to your mental performance and your mood.
If you are currently struggling to focus at work, failing to revise for Uni, or even struggling to play your favourite game competitively, then Hunter Focus could well be the supplement for you. 
Yes, it is slightly more expensive compared to some other nootropics on the market, but you can see where your money is going. Roar Ambition is clearly focusing on providing the best product out there with fully dosed ingredients, which is represented in the price. From that perspective, it's an absolute bargain!
Hunter Focus is available in the US, UK and Europe, which is ideal. I definitely think that you get your value for money and that you will see the performance difference when using it.
Hunter Focus
From $2 | €1.75 per serving
Pros
Effective dosages for most ingredients
No hidden ingredients, no "proprietary blend"
Great for focus and short productive work sessions
Proven benefits for enhanced memory, increased cognitive performance, and clarity
Superb value for money
Cons
Each serving is 6 capsules, annoying to consume
Not the cheapest nootropic
Contains caffeine, might put some people off
Low in citicoline