The 5 Best Herbalife Alternatives: Healthy & Affordable (2023)
Welcome to this round-up of the best Herbalife alternatives.
Without a doubt, Herbalife shakes are the most well-known meal replacement shakes in the world. Herbalife Nutrition specializes in weight loss products and their Formula 1 shake is their best-selling article.
However, if you've heard about Herbalife, you are probably also aware of the sketchy practices and concerns about the company.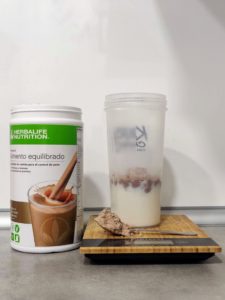 I covered all of them in more detail in my Herbalife review. During this, I also discovered that it's a nightmare to buy Herbalife Formula 1 meal shakes, that there's no customer service, and on top of that, they offer a subpar product for a premium price.
For that reason, I've compiled this list of alternatives to Herbalife shakes, where you will be able to find healthier alternatives to Herbalife.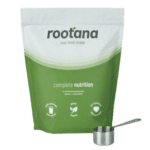 Rootana – #1 Herbalife Alternative
Vegan, no artificial sweeteners
Better taste
Improved nutrition
Helps you with digestion
Full for longer
More affordable
Best Herbalife Alternatives at a Glance
| | Product | Rating | Features |
| --- | --- | --- | --- |
| Our #1 Herbalife Alternative – Best Value | Rootana | 91% | No artificial sweeteners, vegan |
| #2 Best Premium Herbalife Alternative | Lyfefuel | 90% | Low-calorie, vegan, natural |
| #3 Best Low-Carb Alternative to Herbalife | HLTH Complete | 90% | Keto-friendly, high protein |
| #3 Best Herbalife Alternative for Weight Loss | Instant Complete | 88% | Designed for weight loss |
| #4 Best Vegan Herbalife Alternative | Ka'chava | 88% | Ultra healthy, vegan, gluten-free |
| #5 Best Cheap Herbalife Alternative | Huel Black | 86% | Gluten-free, affordable |
| #6 Best Herbalife Protein Alternative | Recovery Shake | 85% | Protein Shake |
Besides the meal replacements that I mention in this piece, there are tons of other great options. From more affordable shakes like Jimmyjoy or Rootana, to ready-to-drink shakes like Mana and Soylent.
This is true for both the US and Europe. In fact, you will find that there's no reason to buy Herbalife at all. You can find all the best meal replacement shakes here.
---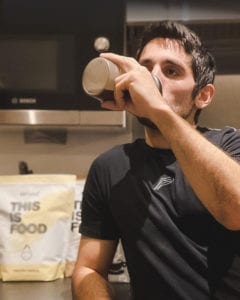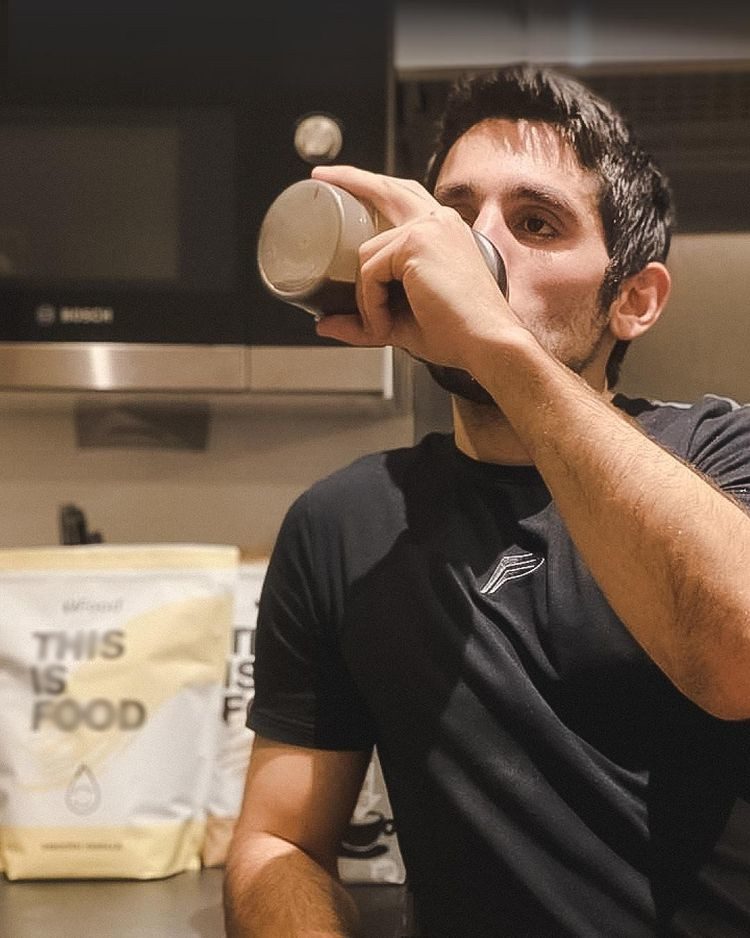 Meet the Expert
Hello!
I'm Enaut, Editor in Chief. I graduated in BSc Biochemistry at the University of Bath (UK), and now I write about my passion: meal replacements.
How? When I first started working I could not fit my meals and eat healthily. My mood and physical shape were deteriorating and I had to do something about it. That's when I found meal replacement shakes, they were the ideal solution.
Since I started trying different brands and writing about them. After 4 years and over 250 shakes tried… here we are!
---
Best Herbalife Alternatives
Pros
Best value/price
Vegan, non-GMO, no artificial sweeeteners
No processed cabs – low GI
Best chocolate shake in the market
No stevia
Cons
Could have more flavors to choose from
Our top Herbalife alternative is Rootana Real Food shake.
There are many reasons to love these vegan shakes, including:
One of the best-tasting chocolate meal replacement shakes on the market
No artificial sweeteners, no stevia, no monk fruit
Ultra healthy at a reasonable price, no need to pay premium
Let's start by breaking down the nutritional angle. Unlike Herbalife, Rootana only offers plant-based dairy-free meal replacement shakes. Each serving offers 400kcal, 20g of premium protein, 7g of fiber and at least 20% of all the vitamins and minerals your body needs.
Basically, it has all your body needs from real food sources without any artificial sweeteners or stevia. On one hand, stevia adds a weird aftertaste. On the other hand, given the recent findings on artificial sweeteners potentially harming your gut bacteria, it's great to be able to consume a meal replacement shake without any artificial sweeteners.
As mentioned, this does also affect the taste. Rootana chocolate is one of the best-tasting meal replacement shakes in the market and a favorite of Johnny's, our US editor. It is a shame that Rootana does not offer as many flavors as Herbalife, or at least a few more!
Added together to the very reasonable price per serving, cheaper than Herbalife, it makes Rootana the best value meal replacement shake out there.
Key Stats:
Macros (C/P/F): 46/21/33
Kcal: 400kcal
Protein (g): 20g – from pea protein and organic rice protein
Sugars (g): 13.0g
Allergens: Gluten
Profile: Vegan, no artificial sweeteners
Flavours: Original, Chocolate and Vanilla.
Best Flavour: Chocolate.
---
2. Lyfefuel Essentials
Editor's Choice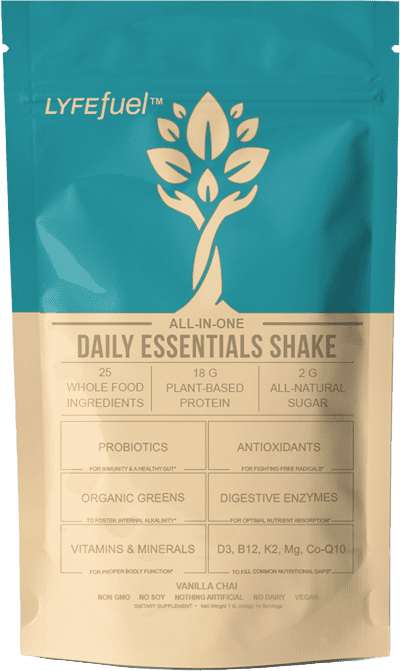 Pros
Most healthy shake you can buy
Extreme focus on providing you with the most nutritious shake
25+ Superfoods included
18g of plant-based protein per 110kcal
Science backed formula
Cons
Not very cheap
Just 2 flavors to choose from
Lyfefuel Daily Essentials will be a God-given alternative to Herbalife shakes; particularly if you are looking to lose weight. They offer a low calorie formula (only 110kcal) that's packed with essential nutrients (vitamins, minerals, antioxidants, anti-inflammatory…).
In fact, I spoke to their founder and he told me that their goal is to provide with nutrients we lack in our diets, not those we have too much of (i.e. calories). As such, you will find that Lyfefuel Daily is incredibly rich in vitamin B12, D3, K2 and also provides you with essential nutrients like omega-3 fatty acids.
On top of that, it also comes with 18g of protein and only 2g of sugar. Their formula is very filling, despite being low in calories.
Unfortunately, they currently only offer 2 flavours (Vanilla and Chocolate), which is less than what Herbalife does. I find that Lyfefuel has a cleaner, less sweet taste though; which I enjoy much more.
All in all, Lyfefuel will be a much healthier alternative to Herbalife.
Key Stats:
Macros (C/P/F): 14/65/16
Kcal: 118kcal
Protein (g): 18g – from pea protein and organic rice protein
Sugars (g): 3.0g of which 1.5g are from added sugars
Allergens: None
Profile: High protein, low-calorie, vegan
Flavours: Chocolate and Vanilla.
Best Flavour: Chocolate.
---
3. HTLH Complete Meal
Best Low Carb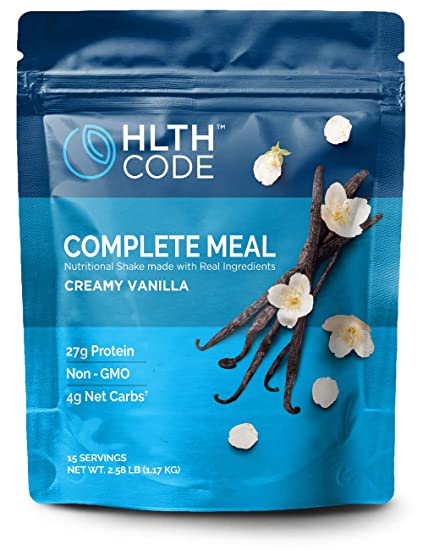 Pros
Keto friendly, 4g of net carbs
27g of premium protein, from whey, collagen and eggs
Easy to digest: includes prebiotics, probiotics, and digestive enzymes
Chocolate Macadamia is delicious
Cons
Just 2 flavors to choose from
Not vegan-friendly
What if you wanted a low-carb Herbalife alternative? Then, I got the perfect pick for you, HLTH Complete Meal.
With only 4g of net carbs, HLTH shakes are keto-friendly and they have been designed to burn fat. Behind the recipe, there's Dr. Bikman, a metabolic scientist with over 20 years of experience. In fact, HLTH Complete has a 1:1 ratio of proteins and fats, which increases nutrient absorption and promotes fat burn.
Besides the nutritional goodness, I also enjoy the taste of HLTH shakes. They are even smoother than Herbalife shakes, and they sit better in my stomach. I feel more energized and alert, in comparison.
Price-wise, it might be a little bit more expensive than Herbalife, but you can use LATESTFUELS15 for a discount on your first order. You won't regret it.
Key Stats:
Macros (C/P/F): 12/27/61
Kcal: 400kcal
Protein (g): 27g – from whey protein isolate, grass-fed collagen, egg whites
Sugars (g): 2.0g of which 0g are from added sugars
Allergens: None
Profile: Low-carb, keto-friendly, gluten-free, free of artificial sweeteners
Flavors

: Chocolate Macadamia, and Creamy Vanilla

Best Flavor: Chocolate Macadamia
---
4. Instant Complete
Weight Loss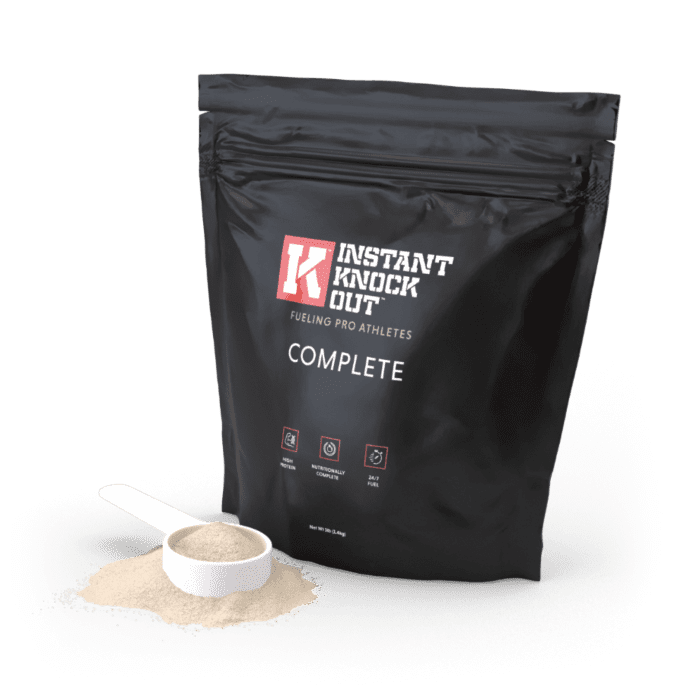 Pros
Designed for weight loss by athletes
High in protein, high fibre – very filling
Great taste
Can go with thermogenic booster CUT to accelerate weight loss
This is the second weight loss alternative to Herbalife that I provide you in this list. The truth is that Instant Knockout Complete can be used for weight loss, as well as to increase lean body mass.
It was designed with this goal in mind with the help of MMA fighters, boxers, and highly active people. That's why the recommended serving is higher than in Herbalife, since it aims to provide you with all the fuel your body needs. You won't have to add milk to get the energy you need.
On top of that, you will get 29g of plant-based protein and 7g of fiber, as well as, all the essential nutrients. This makes this shake very filling and keeps me going for longer than other shakes.
Plus, I sometimes use their thermogenic booster CUT, which when bought together you get a 25% discount. CUT is one of the best fat burners on the market, and can help you feel energized even when you are in a calorie deficit.
Key Stats:
Macros (C/P/F): 40/35/25
Energy (Kcal): 400kcal
Protein (g): 35g – from pea, soy and organic brown rice
Sugars (g): 3.0g
Allergens: soy
Profile: Vegan, high protein
Flavors: Vanilla, and Chocolate
Best Flavor: Chocolate
---
5. Recovery Shake
Best Protein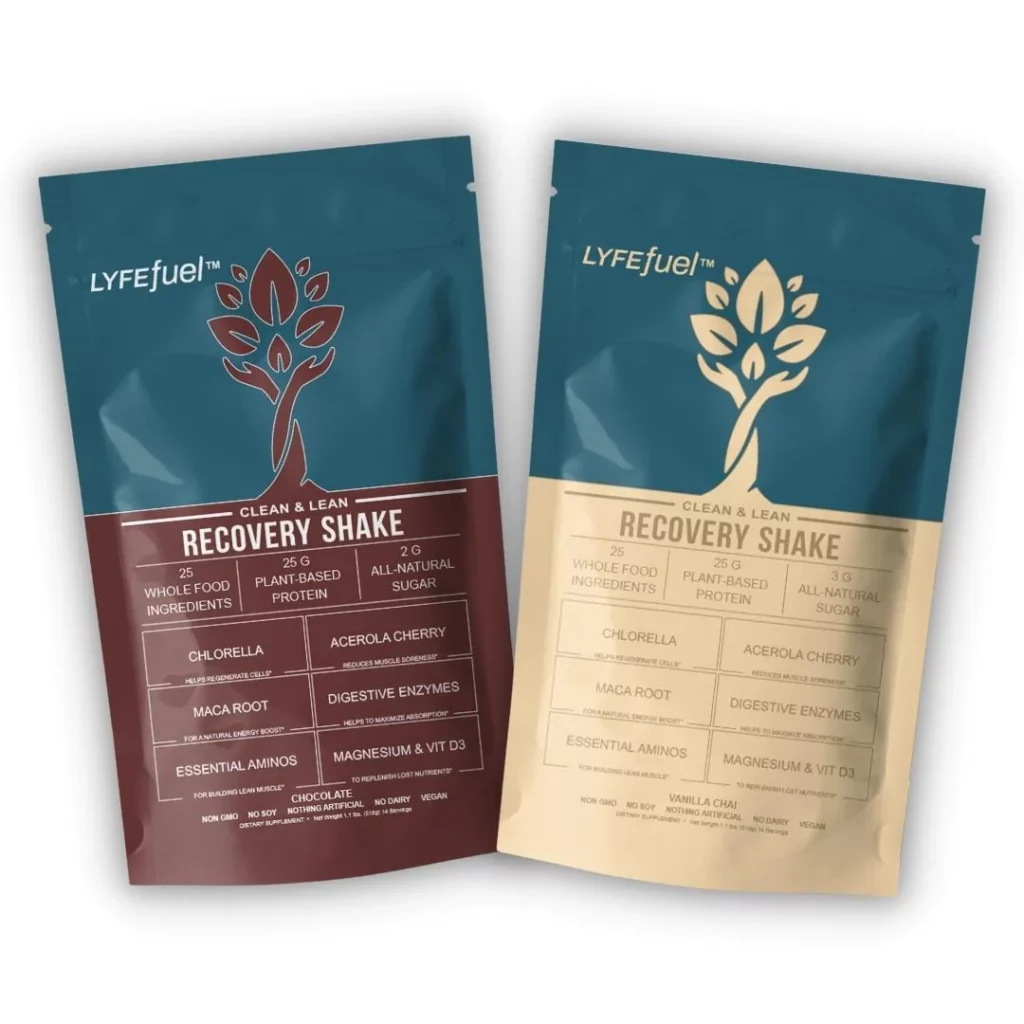 Pros
Better taste
Fully plant based
4.5g of BCAAs
Added ingredients for better absorption
Most of the alternatives mentioned above are substitutes for Herbalife Formula 1. However, Lyfefuel's Recovery Shake is our top alternative to Herbalife Formula 2 protein shakes.
Even though, LyfeFuel Daily Essentials is high in protein too, it's been primarily designed as a meal replacement. Their post-workout Recovery Shake is a premium protein shake that will boost your recovery with quality amino acids, including 4.5g of BCAAs per serving.
Their transparent labeling will break down all the amino acids so that you can see it has the perfect profile for muscle building and recovery. It's high in leucine, which is the best at activating muscle synthesis pathways.
Besides, it also comes with a blend of greens and digestive enzymes to improve nutrient absorption.
Recovery Shake is better than Herbalife protein powder, also when it comes to taste. Even if there aren't as many flavors available, all shakes have a cleaner more palatable taste.
Key Stats:
Macros (C/P/F): 10/71/19
Energy (Kcal): 140kcal
Protein (g): 35g – from pea, brown rice, and quinoa
Sugars (g): 3.0g
Allergens: None
Profile: Vegan, high protein
Flavors: Vanilla, and Chocolate
Best Flavor: Chocolate
---
6. Kachava
Best Powder (US)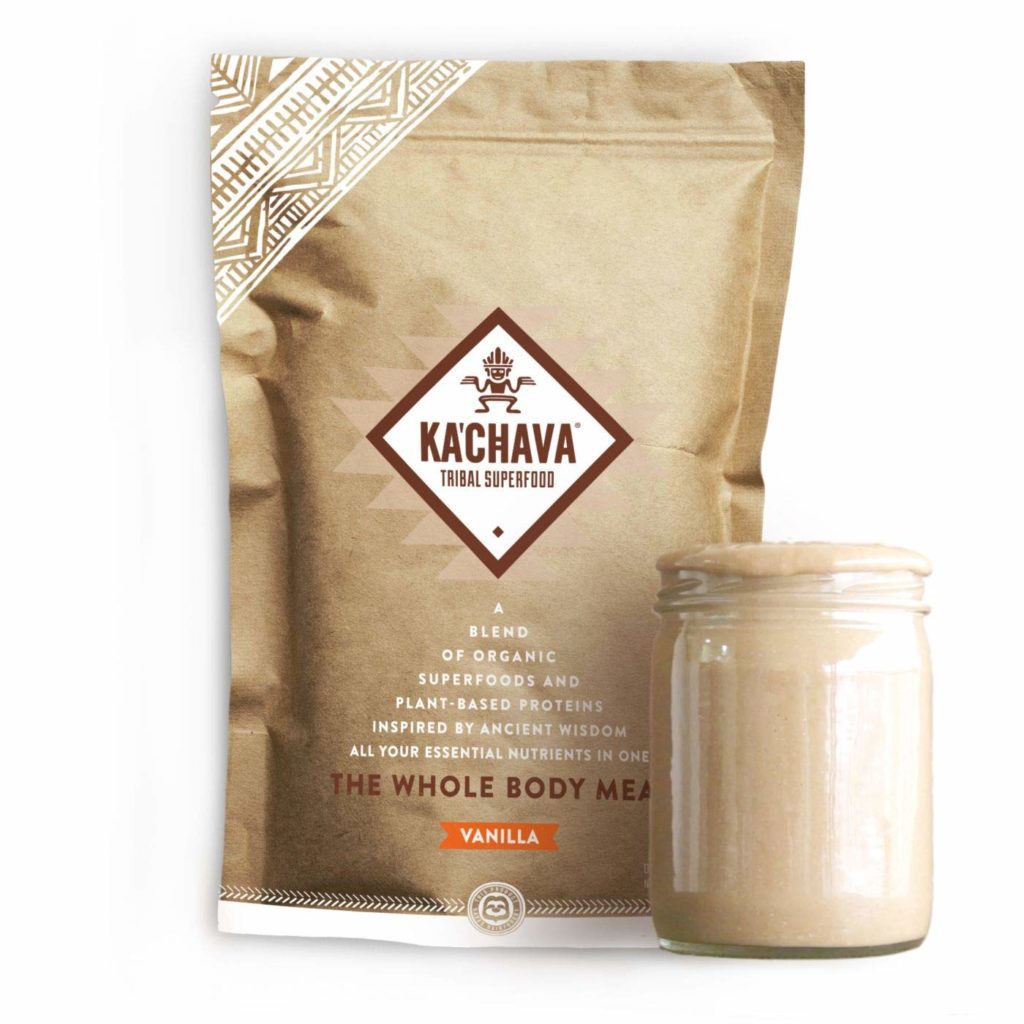 Pros
Ultradelicious, one of the best tasting shakes
Includes 70+ superfoods, all from real food ingredients
No artificial sweeteners, artificial flavours, soy, or gluten
Contains probiotics and prebiotics
Available in 4 flavors
Cons
Not cheaper than Herbalife
This is another premium substitute to Herbalife. If you really care about what you eat, there's nothing better than Ka'chava meal replacements. Their premium blend does not only include all essential nutrients from real food, but it also has 70+ superfoods, plenty of protein, and good amounts of fiber.
Since Johnny – US expert- tried Ka'chava shakes, they became one of his go-to ones. He fell in love with the taste and texture Kachava meals, and they can easily rival Herbalife when it comes to taste. In fact, I think that's the main difference between Lyfefuel and Ka'chava. Both are delicious, but Ka'chava has 2 more flavors to choose from.
Plus, as previously mentioned, these are much more natural than Herbalife shakes. There's no added fructose or other nasty sugars, all ingredients are top-notch, and the shakes are packed with nutrition. Ka'chava shakes are also plant-based, gluten-free, and soy-free.
Sadly, Ka'chava shakes are more expensive than Herbalife's. However, I would 100% recommend buying Ka'chava over Herbalife if you can afford it.
Key Stats:
Macros (C/P/F): 33/41/26
Kcal: 240kcal
Protein (g): 29g – from Yellow Pea Protein, Organic Whole Grain Brown Rice Protein, Organic Sacha Ichi (Plukenetia bolubilis linneo, seed), Organic Amaranth (Amaranthus caudatus, seed), Organic Quinoa (Chenopodium quinoa, seed).
Sugars (g): 6.0g
Allergens:
Profile: Vegan, high protein, soy-free, gluten-free, organic
Flavors: Vanilla, Chocolate, Coconut Acai, Chai, and Matcha.
Best Flavor: Chocolate or Chai
---
7. Huel Black
More affordable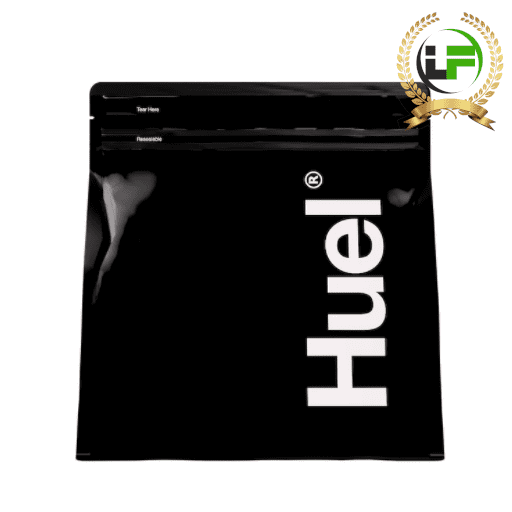 Pros
40g of protein per shake
More affordable
9 flavours to choose from
Plant-based, gluten-free, soy-free
Great company to buy from: great customer support
Looking for a cheaper Herbalife alternative? Then Huel Black is your answer. It's not only cheaper, but it's superior to Herbalife Formula 1 in most areas: nutrition, flavors available, customer experience…
In fact, Huel's customer service is excellent. They are the biggest meal replacement brand from the new era, and their professionalism puts Herbalife to shame.
Thus, you will have a great buying experience, but you will also have tons of healthy Herbalife alternatives to choose from with Huel. These include 2 different powders, bars, ready-to-drink meals and even protein powders.
Personally, I would opt for Huel Black (Salted Caramel). It comes with extra protein, no gluten and it's a shake free of artificial sweeteners. The texture of the shakes is a little more gritty, and the shakes are certainly less sweet than Herbalife's.
However, it's also considerably cheaper than Herbalife, thus ideal if you are looking at your budget.
Key Stats:
Macros (C/P/F): 20/40/40
Kcal: 400kcal
Protein (g): 40g – from pea protein
Sugars (g): 5.0g of which 4.0g are from added sugars
Allergens: None
Profile: Vegan, gluten-free, soy-free, high protein
Flavours: Chocolate, Vanilla, Salted Caramel, Cookies' N Cream, Strawberry and Cream, Coffee, Banana, Cinnamon Roll, Peanut Butter, and Unflavored Unsweetened.
Best Flavour: Salted Caramel
---
How to Pick the Best Herbalife Alternatives
Truthfully, I've been trying out meal replacements for over 4 years now. During this journey, I've tried hundreds of different shakes. However, I've never had a worse customer experience than when I bought Herbalife.
I hated the whole process:
No option to buy on their site
Multiple listings on Amazon with different prices
No idea how many flavors I could choose from
Lack of clear nutritional information
Honestly, it was awful, and I was surprised that anyone would go through the whole process to buy Herbalife shakes. For what they offer nutritionally, it's definitely not worth it.
As such, I have compiled this list of best Herbalife alternatives with companies that I trust and products that I've had multiple times. It's the only way I can ensure you will get a positive experience.
Criteria
Good customer service.
Clear information is displayed on their site.
Nutritionally complete meals. No rubbish ingredients. Meal replacements should be a healthy source of quality nutrients.
Balanced meals.
Great taste and texture. It's important to enjoy your meals.
---
Conclusion; The Best Herbalife Alternatives Are
… Rootana Real Food Shakes and Lyfefuel Daily Essentials. These are two of the best meal replacement shakes you can get on the market.
Nonetheless, there's no denying that these are expensive options. Good meal replacements don't need to be expensive. As such, it's worth mentioning HLTH Complete Meal as a great cheap Herbalife alternative.
Instead, if you are looking for Herbalife Protein alternatives, I recommend LyfeFuel Recovery shake, perhaps the best protein shake you can buy.
All in all, I want to remark that there are much better meal replacement shakes than Herbalife. Besides these, there's Mana, Soylent, Orgain, Superbodyfuel, Jimmyjoy… I could go on and on about brands that offer you much more than Herbalife.
---
Sources
1.US Dietary Guidelines 2020-25.
2. FDA Daily Values.
3. Shakeology Ingredients Label.
4. Ultimate Meal Replacement List.
5. Latestfuel's Best Meal Replacement Shakes.