The 7 Best Meal Replacement Shakes for Weight Loss (2023)
Did you know that 1 in 2 adults have tried to lose weight in the last 12 months? Moreover, most of these fail to stay lean after they achieve their goal. However, with the help of the best meal replacement shakes for weight loss you'll be able to lose weight and stay lean.
Yes, you are not alone. Trying to lose weight to get to our ideal shape is something we've all gone through.
Fun fact: In a survey in 2018, 40% of participants stated that consuming meal replacements helped them lose some weight (even if this was not always the main goal). Most also stated that they felt healthier.
I've personally experienced the painful weight loss journey and the difficulties of changing our diets. In my case, I had to go from 100kg to 80kg (44lb weight loss) after I got too overweight for my frame (1m74cm or 5ft 9in).
It was due to bad habits I picked up (eating a tub or two of Pringles every day) that I had put on weight, and I would have to change my habits again to lose it.
It was partially due to meal replacements that I was able to improve my eating habits, shave the extra pounds and stay that way. As such, I'm delighted to share with you the best meal replacement shakes for weight loss, for both men and women.
The 8 Best Meal Replacement Shakes for Weight Loss at a Glance
Instant Knockout Complete – Best Weight Loss Shake in the US
Diet Extreme Meal Replacement Shake – Best Diet Shake in EU
Lyfefuel Daily Essentials – Best Low-Calorie Shake
Ka'chava Tribal Superfood Blend – Healthiest Meal Replacement
HLTH Code Complete Meal – Best Keto & Low Carb Meal Shake for Weight Loss
Orgain All-in-One Ready-to-Drink Meal
Huel Black
Exante
A Foreword On Weight Loss
Obviously, these are not magic potions that will make you lose fat without trying. Whoever is selling you anything like it, it's clearly lying.
Even the best nutrition shakes for weight loss are just but a tool that you need to use efficiently. They will help you in key areas for weight loss, though:
Control how much you are eating: know how many calories you are putting in your body
Ensure you get balanced and healthy nutrition. With all the essential nutrients and more.
Keep you full for longer than standard meals.
Offer you a tasty and enjoyable experience.
Easily adapt to your diet (vegan, gluten-free, keto…)
Help you stay in a budget
Prevent you eat "cheat" meals on the go
These are some very important factors to control when you are on a diet.
Therefore, with some determination and balanced meals, I will help you set yourself up for success. Sometimes, using one of the best fat burners on the market can also help the process. If you are unsure which ones are legit, I've chosen the best for you.
---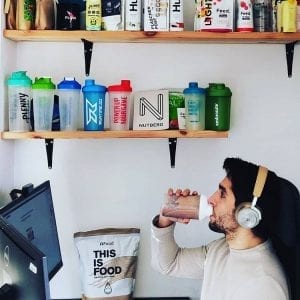 Meet the Expert
Hi! My name is Enaut and I'm the owner of Latestfuels. Welcome to the home of meal replacements, protein powders, and the latest nutritional trends.
I drink meal replacement shakes on a daily basis, and I've been consuming protein powders for over 10 years now. I enjoy analyzing them, breaking them down, and sharing my thoughts with my readers.
Enjoy your shake!
---
Top Meal Replacement Shakes for Weight Loss Overview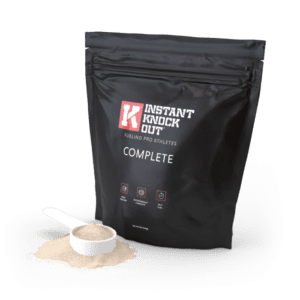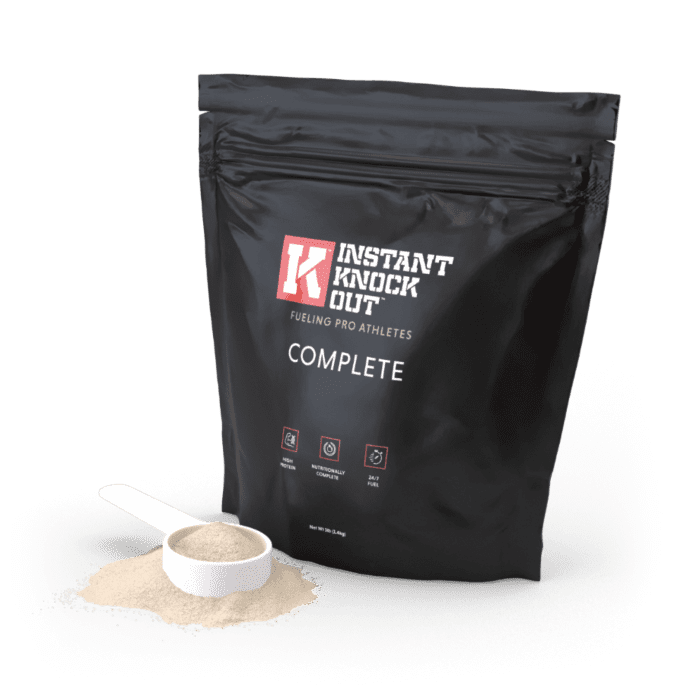 Instant Knockout Complete
Editor's choice
400kcal, 35g of protein
Packed with protein and fibre for more satiating formula
Contains tons of vitamins and minerals + all essential nutrients
Add "CUT" – thermogenic booster- to get faster results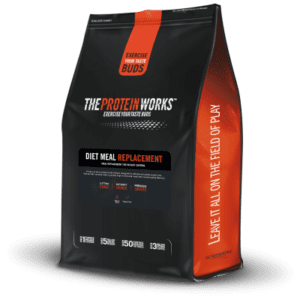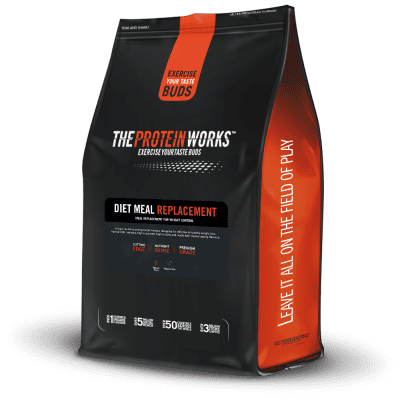 Diet Meal Replacement Extreme
Best in UK
Best Meal Replacement Shake for Weight Loss in 2022 and 2021
207kcal, 24g of protein, 5g of fibre
Up to 15 delicious flavours; I recommend Digestive Chocolate
Includes extra ingredients for weight loss help: glucomannan, CLA…
98% positive reviews from 400 people
Available in US, UK, EU
---
Best Weight Loss Meal Replacement Powders & Drinks
1. Instant Knock Out
Editor's Choice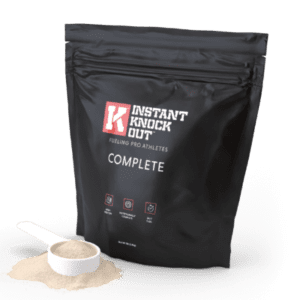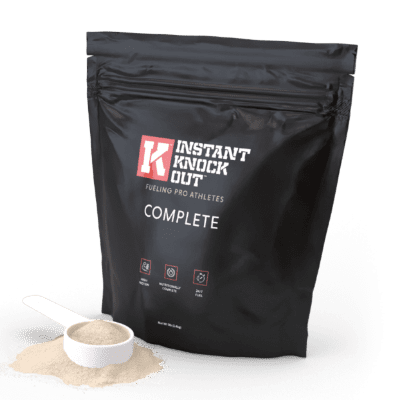 | | |
| --- | --- |
| Taste | 95% |
| Texture | 90% |
| Nutrition | 95% |
| Price | 85% |
| Overall | 91% |
Pros
Packed with 35g of protein per serving
High in fiber + high in protein = very filling
Designed for weight loss by MMA athletes
Includes all essential nutrients (omega-3s, vitamins)
Can pair with CUT for faster results
Cons
Only 1 flavor
Might need to do half-servings
Instant Knockout Complete offers you an actual meal with high-quality ingredients to support your weight loss.
Because it was designed by MMA athletes, Instant Knockout is not a low-calorie blend with crap ingredients, and it's better fitted for active people.
They provide all essential nutrients, including 35g of protein from plant-based sources (pea, soy, and organic brown rice protein). As such, this is a vegan meal replacement without any dairy-based ingredients.
It is also extremely rich in vitamins and minerals, which might allow you to have half servings without worrying about not getting enough nutrients.
On the other hand, the bigger serving size might be better suited for men. It's probably one of the best weight loss meal replacement shakes for men, while Lyfefuel may suit women better.
That said, I've done half-servings quite often, particularly in the latter stages of my diet to reduce my calorie intake; and I've felt equally full and energized during the day.
For faster initial weight loss, you can pair it with their thermogenic booster CUT, which according to them it can help you with: appetite control, nutritional balance, and calorie control. In combination, they create a fat-burning meal replacement that will accelerate your weight loss.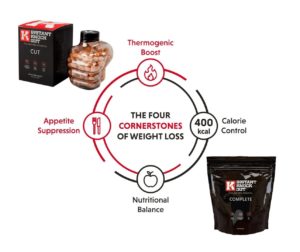 As for the taste, Instant Knockout is pretty damn delicious. It's unfortunate that they only offer one flavor.
Nutrition
Energy (kcal): 400kcal per serving
Macros (Carbs/Protein/ Fats): 36/35/29
Protein (g): 35g
Sugars (g): 3g (0g of which are added)
Fibre (g): 13g
Flavours: Vanilla
Best-Flavour: Vanilla
---
Need Help Losing Weight Faster?
Try out the best fat burners in the market to smoothen and boost the process.
---
2. Lyfefuel Daily
Low Calorie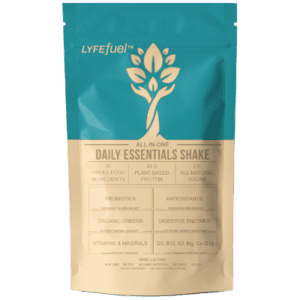 | | |
| --- | --- |
| Taste | 95% |
| Texture | 90% |
| Nutrition | 95% |
| Price | 80% |
| Overall | 90% |
Pros
110kcal, all essential nutrients, from real food ingredients
Rich in nutrients that are lacking in our diets
One of the healthiest shakes you can have
Natural whole food ingredients added organic greens, and probiotics
Great taste
Cons
Not the cheapest
Just 2 flavors are available
Nowadays, there are very few shakes that surprise me. Well, Lyfefuel's Daily Essential did that when I reviewed it. This is an excellent vegan meal replacement shake with superb nutritional values, incredibly healthy and tasty.
Personally, I think this is a great weight loss shake due to various reasons:
First, it's low in calories but quite filling. For this reason, I think it's uniquely suited for women and it might be the best diet shake for women.
Secondly, it's an incredibly nutritious meal. Lyfefuel is rich in vitamins and minerals, unlike many competitors. Daily Essentials is particularly abundant in key vitamins like vit B12, vit A, or vit D.
Thirdly, it's packed with nutrients that will ensure you are having the most complete meal you can.
As such, it soon became one of my favorite shakes for a low calorie diet. The Chocolate flavor is without a doubt my favourite, especially with a drop of oat milk. I would recommend you start with 4 bags though to make sure you don't run out.
You can use our code LATESTFUELS10 to enjoy some extra savings at no cost to you.
Key Facts
Macros (C/P/F): 14/65/16
Kcal: 118kcal
Protein (g): 18g – from pea protein and organic rice protein
Sugars (g): 3.0g of which 1.5g are from added sugars
Allergens: None
Profile: High protein, low-calorie, vegan
Flavours: Chocolate and Vanilla.
Best Flavour: Chocolate
---
3. Diet Extreme
Best for Weight Loss UK/EU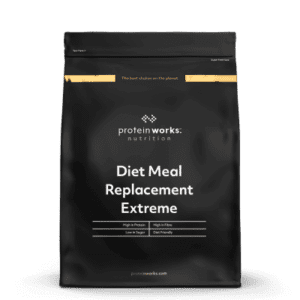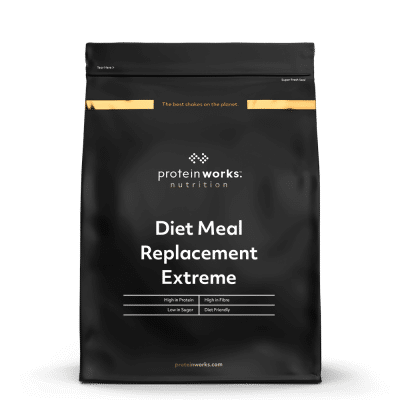 | | |
| --- | --- |
| Taste | 95% |
| Texture | 95% |
| Nutrition | 85% |
| Price | 85% |
| Overall | 90% |
Pros
Only 200kcal per serving + 24g of protein
Ingredients for weight loss: CLA, acetyl-L-carnitine and green tea extract
15+ flavors to choose from
Very filling
Super positive reviews
Cons
Ships from the UK (2-5 days)
This is one of the best weight loss meal replacement shakes on the list. It was the best meal replacement shake for weight loss in 2021 and it's still here.
Why? For starters, they have a very interesting high-protein and low-fat formula (unlike the low-carb options); that's very efficient at keeping you full.
The 200kcal shake does an excellent job at it. Plus, they use their knowledge on nutrition supplements and add CLA, konjac glucomannan, green tea extract and acetyl-L-carnitine to help you with the process. These are popular supplements among those looking to trim down.
Besides, they also have an extensive catalog of flavours, with Banana Sundae, Caramel Latte, Dark Choc Raspberry, and more.
These shakes are some of the smoothest and best-tasting shakes in the market. I love Digestive Biscuit, truly a treat.
Diet Meal Replacement Extreme is the best diet shake you can buy in the UK, period. It has over 400 reviews with 98% rating by customers; all the people I referred have loved it. This is my personal choice, too.
Key Facts
Macros (C/P/F): 39/46/15
Kcal: 207kcal
Protein (g): 24g – from soy protein isolate, whey protein isolate, micellar casein
Sugars (g): 1.0g
Allergens: Milk, Soy, Oats, Gluten
Profile: Low fat-high protein
Flavours: Banana Smooth Sundae, Butterscotch Ripple, Caramel Latte, Cheeky Choc Coconut, Choc Hazelnut Heaven, Choc Mint Brownie, Choc Peanut Cookie, Chocolate Silk, Cookies & Cream, Dark Choc Raspberry, Millionaire's Shortbread, Chocolate Digestive, Salted Caramel Bandit, Strawberries N' Cream, Tiramisu Italiano, Vanilla Creme Crush, and White Choc Peanut Sundae.
Best Flavour: Digestive Chocolate.
---
4. Ka'chava
Healthiest Weight Loss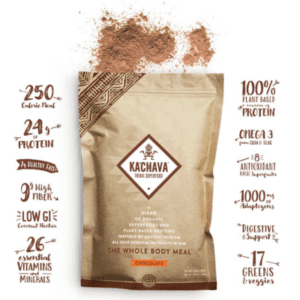 | | |
| --- | --- |
| Taste | 95% |
| Texture | 90% |
| Nutrition | 95% |
| Price | 75% |
| Overall | 89% |
Pros
Nutritionally the healthiest shake
70+ superfoods, fully-plant based, packed with nutrients
Just 240kcal and 29g of protein per serving
All flavors taste amazing
One of our favorites
Cons
Premium pricing
Best when blended
Looking for the healthiest shake for weight loss? Then Ka'chava might be the answer, but you will have to be ready to spend money on it. A raw organic meal with fewer calories than most meal replacements.
Ever since I got to review Kachava shakes, I fell in love. Ka'chava's meal replacements are pricey, but contain tons of nutrients from whole food, 29g of protein, tons of antioxidants, anti-inflammatory agents, plus all the essential nutrients.
Kachava shakes also have healthy fats like omega-3 fatty acids which help your brain function properly.
Having healthy and nutritious meals is essential to losing weight. You need to make sure to have a balanced meal. Otherwise, you might not consume enough essential vitamins and minerals which could harm your health.
My one skepticism about Ka'chava meal replacement shakes (besides the price) before I tried them was the taste. However, I was blown away when I tried them, particularly when I blended them with ice. Incredible!
I highly recommend them as a weight loss drink and to improve your diet thereafter.
Key Facts
Macros (C/P/F): 33/41/26
Kcal: 240kcal
Protein (g): 29g – from Yellow Pea Protein, Organic Whole Grain Brown Rice Protein, Organic Sacha Ichi (Plukenetia bolubilis linneo, seed), Organic Amaranth (Amaranthus caudatus, seed), Organic Quinoa (Chenopodium quinoa, seed).
Sugars (g): 6.0g
Allergens:
Profile: Vegan, high protein, soy-free, gluten-free, organic
Flavours: Vanilla, Chocolate, Coconut Acai, Chai, and Matcha.
Best Flavour: Chocolate or Chai
---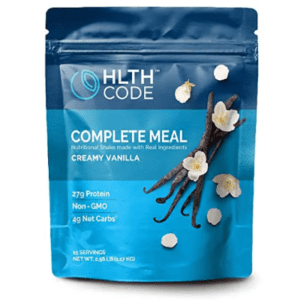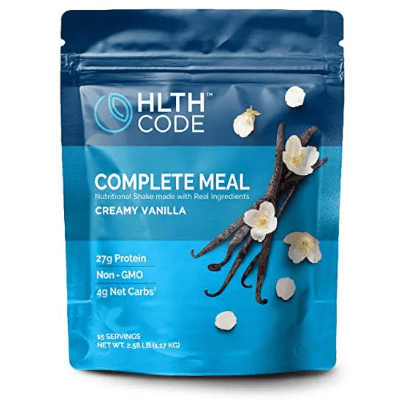 | | |
| --- | --- |
| Taste | 90% |
| Texture | 85% |
| Nutrition | 85% |
| Price | 85% |
| Overall | 86% |
Pros
Keto-friendly: only 4g of net carbs
No artificial sweeteners; no-GMO ingredients, no soy, no gluten, no added sugars
Best for fat burning
Rich in micronutrients
Includes digestive enzymes, probiotics and 9g of fibre
Cons
High in fats – optimal for keto
No plant-based option
Ketogenic diets are very popular among people who are looking to lose weight. I personally think that they can be hard to stick to; but I can't deny the success many people find following them.
If you are looking to make that transition easier, HLTH Complete Meal will be ideal for you. However, it can be also taken as a low-carb meal replacement shake for weight loss, without having to be on keto. HLTH is a great source of healthy fat.
In fact, the formula designed by the metabolic doctor, Ben Bikman, is optimized for fat-burning and nutrient absorption.
For once, these shakes taste like delicious thin sweet milkshakes; an absolute delight. Personally, I like the nutty chocolate shake better; but Creamy Vanilla is really good, too.
Besides, this is an incredibly nutritious meal replacement shake with 50% DV of all your vitamins and minerals. Plus, they add digestive enzymes, probiotics and apple cider vinegar to help you with digestion and overall health. You can truly appreciate how gentle is in your stomach.
You can get all of this for $3.3/meal and enjoy a further 15% discount when you use the code LATESFUELS!
Key Facts
Macros (C/P/F): 12/27/61
Kcal: 400kcal
Protein (g): 27g – from whey protein concentrate, collage, egg whites
Sugars (g): 2.0g
Allergens: Milk, egg, coconut
Profile: Low carb, high protein, keto-friendly
Flavors: Vanilla, Chocolate Macadamia
Best Flavour: Chocolate Macadamia
---
6. Orgain All-in-One
Best Organic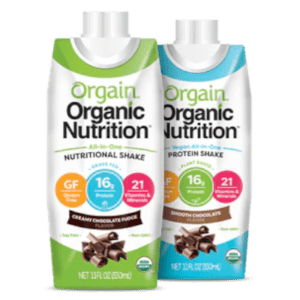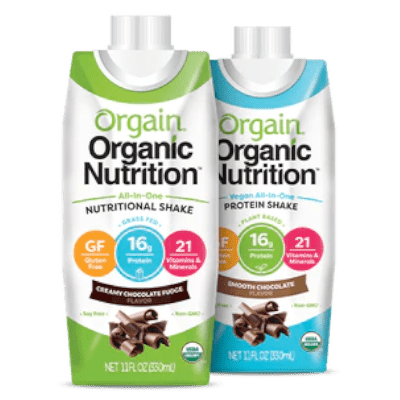 | | |
| --- | --- |
| Taste | 85% |
| Texture | 90% |
| Nutrition | 85% |
| Price | 80% |
| Overall | 85% |
Pros
Convenient – great to have on the go
USDA organic, gluten-free, soy free, dairy-free*
Pack with micronutrients and antioxidants to support weight loss
Smooth and easy to drink
Plant-based and whey-based versions
Cons
Only in the US
Not the tastiest RTD
Orgain is a US brand that specializes in organic meal replacement shakes. Organic All-in-One is one of the best nutrition drinks to lose weight and a fully organic meal replacement shake. Many meal replacement include organic ingredients but non are fully USDA certified.
Besides that, it also comes with a fruit and vegetable blend that will provide you with quality nutrients. While the sugar content is on the high end for my liking, it is otherwise well-balanced and a good drink to satiate your cravings.
Enjoy your soy-free and gluten-free meal shakes in both Smooth Chocolate and Vanilla Bean.
Key Facts
Macros (C/P/F): 47/21/32
Kcal: 250kcal
Protein (g): 16g – from organic pea protein, organic chia seeds
Sugars (g): 11.0g
Allergens:
Profile: Vegan, organic, kosher, gluten-free
Flavours: Creamy Chocolate Fudge, Sweet Vanilla Bean, Iced Cafe Mocha, and Strawberries.
Best Flavour: Creamy Chocolate
---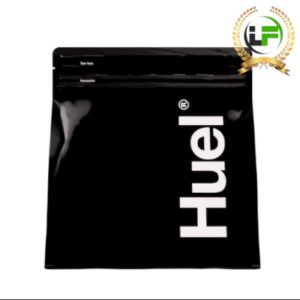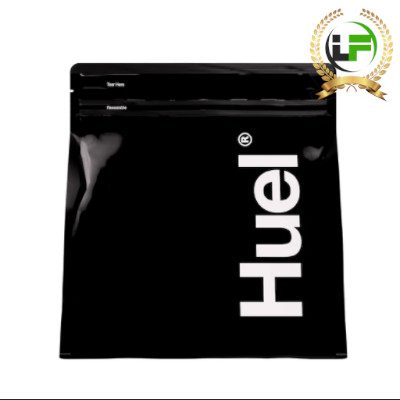 | | |
| --- | --- |
| Taste | 80% |
| Texture | 80% |
| Nutrition | 85% |
| Price | 90% |
| Overall | 84% |
Pros
40g of protein per serving
Fully vegan, gluten-free, soy-free, low GI
Very filling
Great for regular consumption
Affordable
Cons
Thick texture, not for everyone
Chocolate is awful
Another meal replacement worth mentioning is Huel. The British brand does shakes where "nutrition comes first, taste a close second". As such, they are not the tastiest you'll find in this list, but one of the most well-balanced.
A very distinguishable feature of Huel's shakes is that they are incredibly satiating. Perhaps, it's due to the 40g of vegan protein per shake, or the thick texture; but without a doubt, it's one of the most filling. I've personally used Huel for prolonged periods of time, and I have no major complaints.
Nutritionally, each Huel shake gives you 400kcal, less than 2g of sugar, plenty of omega-3 fatty acids and all the vitamins and minerals that you need. Plus, it has a glycemic index of 27 (very low). Huel is the ideal long-term solution.
Start with Salted Caramel, as it is the best flavour by far.
Key Facts
Macros (C/P/F): 20/40/40
Kcal: 400kcal
Protein (g): 40g – from pea protein and rice protein
Sugars (g): 4.0g of which 4g are from added sugars
Allergens: None
Profile: Low-carb, high protein, no artificial sweeteners
Flavors: Chocolate, Vanilla, Banana, Berry, Salted Caramel, Coffee, Unflavoured & Unsweetened, and Strawberry Cream
Best Flavor: Salted Caramel
---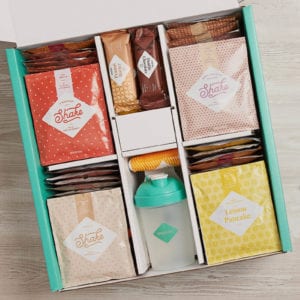 | | |
| --- | --- |
| Taste | 75% |
| Texture | 80% |
| Nutrition | 75% |
| Price | 85% |
| Overall | 79% |
Pros
Diet plans available to help you with weight loss
Low calorie shakes
Multiple flavors
Nutrient dense, low in sugars
Affordable
Cons
Too sweet
Less options in the US
The Exante meal replacement shake is one of the best meal replacement shakes for weight loss for women.
On one side, they are designed with a lower calorie intake in mind. Each shake has only 110kcal; but plenty of nutrients to power you. For instance, each shake has 80% of DV of Vitamin A, or 100% of Vitamin C. This is perfect for women.
Besides being nutrient-rich, they are also slightly sweeter than other alternatives. They have 6 flavours available; Chocolate, Vanilla, Mocha, Strawberry… included.
One of the best ways to start out is to get the starter pack for just $24 (8 meals). For longer consumption, I recommend the tubs, which are cheaper per meal.
On top of that, they can also provide you with weight loss plans that incorporate Exante to make your life easier.
Nutrition
| | | |
| --- | --- | --- |
| per serving | Exante | DV (%) |
| Energy (C/P/F) | 24/62/14 | – |
| Energy (kCal) | 120 | 6 |
| Fats (g) | 3.0 | 4 |
| Saturated (g) | 1.0 | 5 |
| Cholesterol (mg) | 22.0 | 7 |
| Carbs (g) | 14.0 | 5 |
| Sugars (g) | 2.0 | |
| of which added (g) | 0.0 | 0 |
| Fiber (g) | 5.0 | 18 |
| Protein (g) | 9.0 | 18 |
| Sodium (mg) | 190 | 8 |
---
What to Look for in Your Diet Meal Replacement Shake
High in Protein
When you are looking for a meal replacement shake, it is important to find one that is low in calories and high in protein. Ideally, you would have 20 grams of protein or more per 300kcal.
Protein has been proven to be one of the best nutrients for weight loss. It helps to build muscle, which in turn helps to burn fat.
In fact, higher protein diets are able to reduce appetite by increasing levels of GLP-1, peptide YY, and cholecystokinin hormones.
All meal replacement listed above contain a complete amino acid profile. This includes the vegan options which in isolation often lack some essential amino acids. That's why you will see more than one plant based protein listed in their nutrition labels.
Low in Sugars
It is also important to find a shake that is low in sugar and unhealthy additives. These can sabotage your weight loss efforts by causing cravings and spikes in blood sugar levels.
Most meal replacement in this list have a low glycemic index, which means they will be slowly absorbed and will not trigger sugar cravings.
Some even have added fiber to help you feel fuller for longer.
Contain Healthy Fats
Many meal replacement powder fail to provide you with all essential fats. Notoriously, they often lack omega-3 which is one of the most important fatty acids you can have.
It is also important that they have a balanced profile of monounsaturated, polyunsaturated and saturated fats.
Most importantly, don't be afraid of drinking meal replacement shakes that contain healthy fats. Fats are primordial for nutrient absorption, protecting your organs, signaling within your body etc.
Don't Forget the Micronutrients and Phytonutrients
Another thing to look for is a shake that is packed with vitamins, minerals, and antioxidants. This will help to ensure that you are getting the nutrients that you need to lose weight and stay healthy.
Essential vitamins are used for daily tasks by your body like energy production or cell reproduction. After all, we all know how weak you can get when you lack iron!
A quality meal replacement shake will offer you at least 20%, but our preferred meal replacement shakes will have at least 30% to 50% of your daily values. That way, you can ensure that you are getting all the vitamins and minerals without having to use any dietary supplements (multivitamins).
Besides, I love when a meal replacement shake adds superfoods and vegetables. These contain phytonutrients like antioxidants, anti-inflammatory agents and other beneficial compounds for your body.
Affordable or Good Quality for the Price
Not all the meal replacement shakes listed above are affordable or fit for every budget. However, after testing 100+ meal shakes, I can ensure you that these are the best there are.
If you cannot afford a premium meal replacement shake, don't worry. More affordable options like Instant Knockout, Huel or Orgain are still fantastic. They offer a healthy meal, are nutritionally complete, and taste great.
What is the Best Meal Replacement Shake for Weight Loss?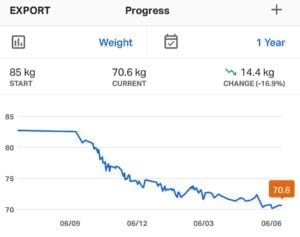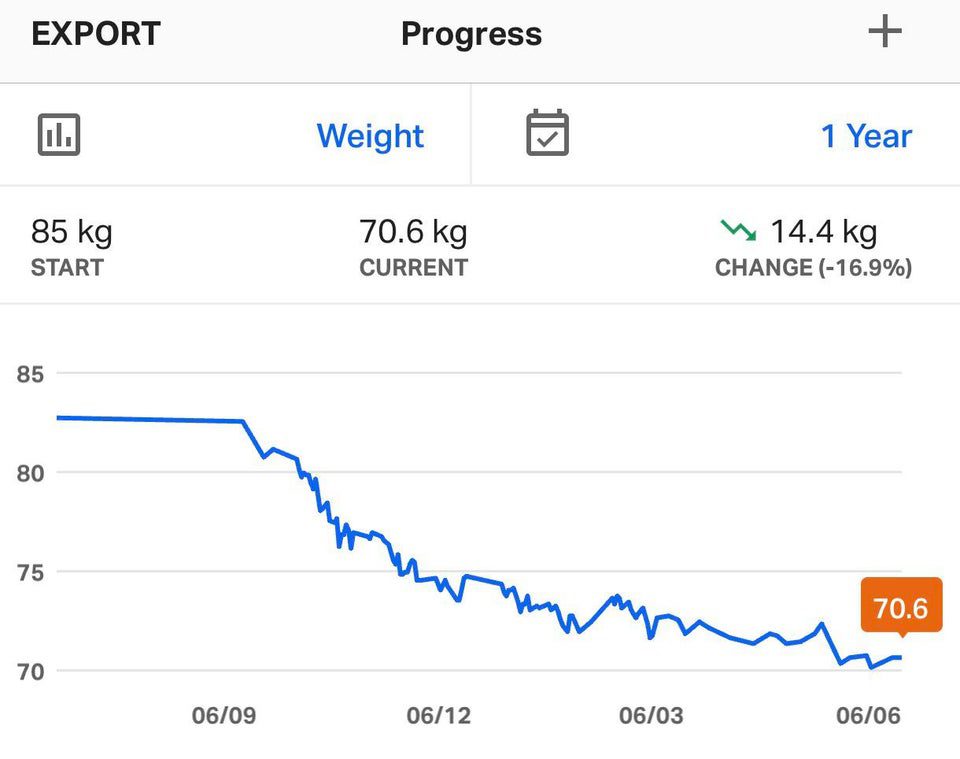 In reality, there is no simple answer. It will largely depend on what you need and what you like. Thus, I mentioned very different shakes above; all of which I consider to be great.
For instance, what are the best meal replacement shakes for weight loss for men?
Personally, I would recommend something very high in protein and fiber, maybe with more calories (300+). It can be a vegan meal replacement formula like Instant Knockout or one with grass-fed milk protein like HLTH Code Complete Meal.
Ultimately, losing weight for men with a healthy meal replacement will be easy as long as you stick to the recommended servings. Adding some exercise will certainly help, too. Many of these meal replacement shakes provide with plenty of protein and slow-releasing energy to help with your mood and energy.
Only if you are feeling low in energy or finding yourself hungry, you might want to consider a fat burner.
Can I Use a Ketogenic Diet and a Keto Shake to Lose Weight?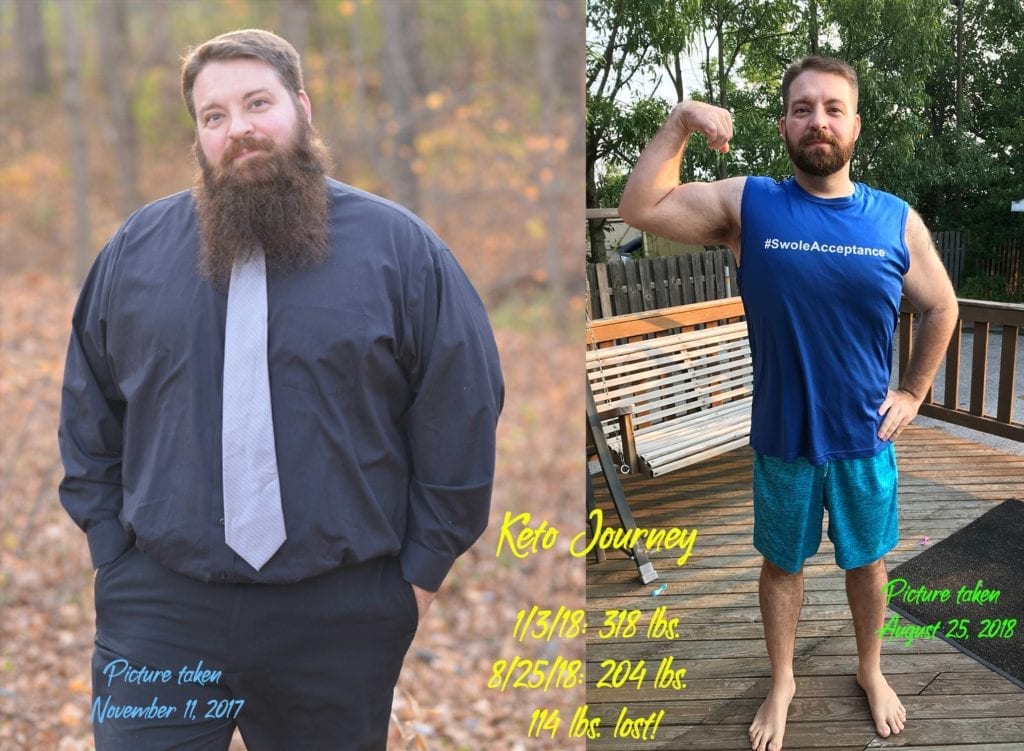 Yes, of course you can, and in fact, many people have done so successfully. I recommend you have a look at reddit.com/r/keto to get inspired.
However, in my experience, keto diets are not very beginner friendly, since they are the very opposite of what most people are used to: high fat, almost no-carb diets. This means literally almost 0g of carbohydrates (bread, pasta, rice, cereals, donuts, bakery….).
Not only they can be hard to start, but also hard to follow in the long run. They might limit your choices at social events (dinners etc.), and they can be hard to stick to.
Nonetheless, the best keto meal replacement shakes can definitely solve some of those issues. In that regard, both Ample K and Keto Meal Shake from Ambronite are fantastic. I highly recommend using either of them.
Meal Replacement Shakes That I Didn't Include
Perhaps you have a friend or have heard about other popular meal shakes that I have not included here. Shakes such as Slimfast, Herbalife or Shakeology that you might have seen in best meal replacements for weight loss 2018 and similar. The simple answer is that I don't consider them to be good enough.
Shakeology. Like I explain in my Shakeology alternatives list, I consider this to be an overpriced meal replacement shake. It can still be useful to lose weight with, but something like Lean Body or Ample O is a much better alternative.
Slimfast. Another company that produces multiple weight loss products. Unfortunately, these are often made considering taste the most important factor. Consequently, they can be high in sugars, have poor quality ingredients, miss out of fiber and not be very satiating at all.
Herbalife. Sadly, this is one of the companies that puts a negative connotation of meal replacement shakes. The objective of the company is not to make healthy meals; but to make profit out of you. I would avoid this at all cost.
Garden of Life Raw Organic Meal. This is not a complete meal replacement, it's too expensive for what it offers, and you'll find yourself hungry soon after consuming it.
Phenq Meal Replacement Shake. Another one to avoid as it is low in vitamins and minerals, and it's too expensive for what it offers.
Protein Shakes and Weight Loss
Alternatively, you might have to look at a protein shake as your healthy weight-loss meal.
While tempting, I don't think this is the right approach. Mainly due to the fact that protein shakes are neither balanced nor complete.
This is, protein shakes will be missing many nutrients that your body absolutely needs for healthy living. Namely, omega-3 fatty acids, vitamins, and minerals will be missing. Plus, they are also usually too rich in protein and will fall short in carbs and fats.
Therefore, I would advise against using protein shakes for weight loss, and I would recommend you look to the best nutritional shakes or meal replacement shakes, instead.
Other Supplements for Weight Loss
Albeit I'm not the biggest believer in magic pills, I do think that in some cases the best fat burners can be of a little aid on your weight loss journey. I warn you, do not expect any miracles.
However, they do have hunger-suppressant properties, and some might even boost your metabolism and make you more active. I would use them as an aid, and not as a replacement for a healthy diet.
Conclusion: The Best Meal Replacement Shakes for Weight Loss Are
… Instant Knockout Complete and Diet Extreme. Both offer very nutritious meals that are designed to be healthy, tasty, and satiating.
Nonetheless, I want to reiterate the idea that meal replacement shakes are but a tool to lose weight. The real progress will come from your willpower to change your lifestyle and the calorie deficit that you are in. The shakes will be your support or scaffolding.
Make the first step now, and commit to a healthier lifestyle!
Sources
1.US Dietary Guidelines 2015-20.
2. FDA Daily Values.
3. Protein and Amino Acid Requirements in Human Nutrition by WHO.
4. Ultimate Meal Replacement List.
5. Latestfuel's Best Meal Replacement Shakes.
7. In-depth Guide to Weight Loss with Meal Replacements.
8. Examine.com's Weight Loss Supplement Guide.