Why Exante Shakes Are Not The Best Weight Loss Drinks (Review)
Today I bring you the Exante review, a new challenger in the US meal replacement space, seeks to make its mark with its diet focused approach.
Exante's meal replacements boasts 25-30% of 26 vitamins and minerals at only 100 to 120 calories per serving. As we all know, this is not a new approach for weight loss meal replacement shakes, so you may ask, what makes them different? Well, this product contains Slendesta, which in short, claims to keep you feeling full for longer, three hours or more according to their product pages. Slendesta is made from potato extract (Ironic something from potatoes aid in weight loss, but I digress), specifically a protein called "proteinase inhibitor 2". This stimulates the body to release CCK, a hormone that signals "you're full".
So, how effective are Exante's shakes for weight loss? Are they worth it? How do they taste? Find out the answer to these and any other questions you might have about Exante in this review!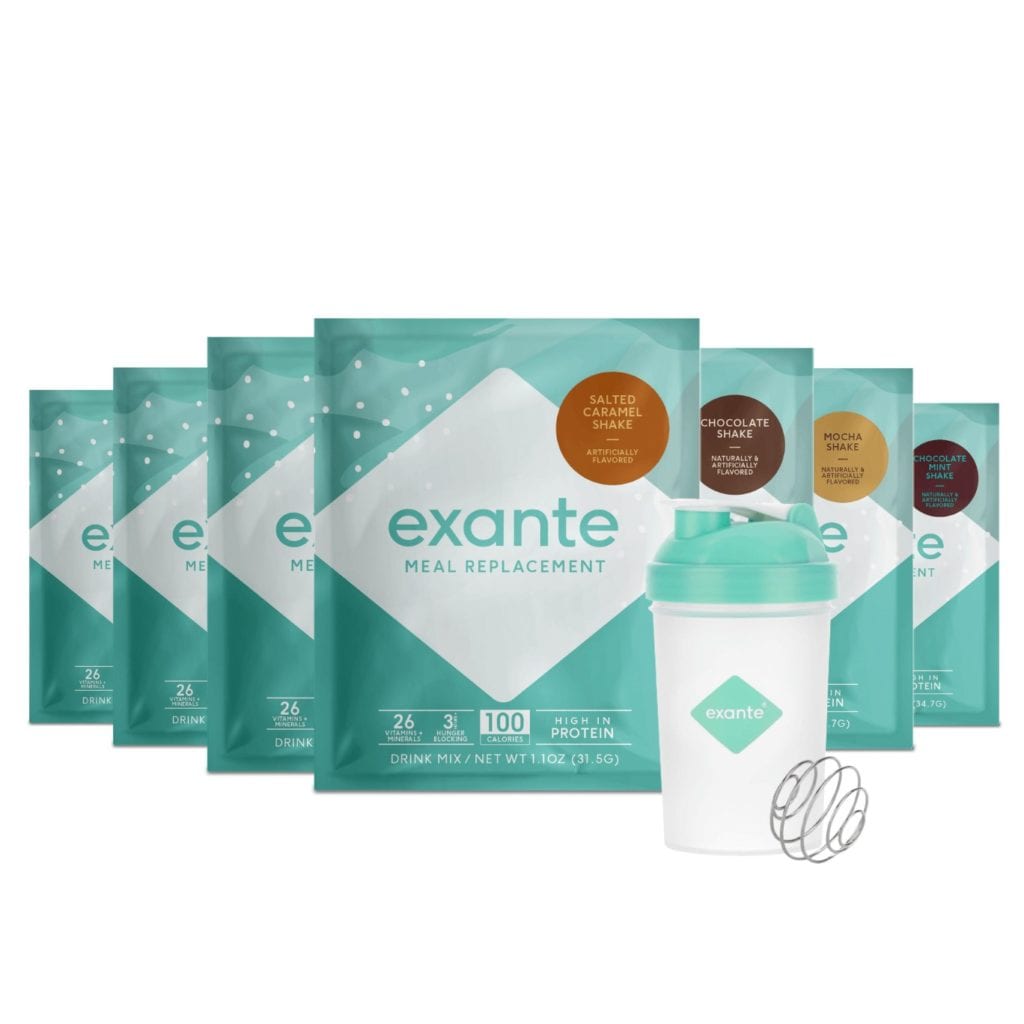 ---
Exante Review at a Glance
Flavors: Vanilla, Chocolate, Mint Chocolate, Mocha, Cookies & Cream, Salted Caramel, and Strawberry. There are more flavours in the UK.
---
Opinion
Going to this Exante review, my main hope is that will keep my hunger at bay for at least a couple of hours, as advertised. With the calorie count so low, I'm honestly a bit cynical, but am approaching with an open mind, and a growling stomach. Let see if this Slendesta is as advertised.
As you will notice in the tasting section, Exante was indeed very filling despite the low calories. In spite of that, I found the taste a little disappointing, particularly due to the metallic aftertaste.
Furthermore, there are some nutritional shortcomings (lack of omega-3s, highly processed ingredients, etc.) that make Exante less appealing. The offering it's also better in the UK, where Exante is actually a more exciting product.
That said, Exante shakes can be great for those looking to lose weight, due to their weight loss plans, effectivity at keeping you full, and offering most essential nutrients.
What I like
1. Mixes well and it's really smooth, easy to drink.
2. Single serving pouches. Very handy, no need to measure. However, there's also bigger 28 serving bags.
3. Tons of flavours to choose from.
4. Does well filling you up, ideal for weight loss purposes. Even if it only has 110kcal per serving, it does surprisingly well keeping you full.
5. Exante also offers diet plans and supplements.
6. Very rich in vitamins and minerals.
7. Designed for women, mostly.
What I dislike
1. Calorie counts seem low for a proper meal replacement. Exante shakes will not work for people with higher caloric needs (1,500kcal+) due to the small servings.
2. Tastes too sweet and has a strange metallic taste alongside.
3. Inconsistent texture, almost syrup like in some flavors.
4. Price can be high when compared to standard options. At $2/110kcal, I would recommend you wait for discounts to buy.
Improvements
1. Remove the metallic taste.
2. Bring products that are available in the UK to the US.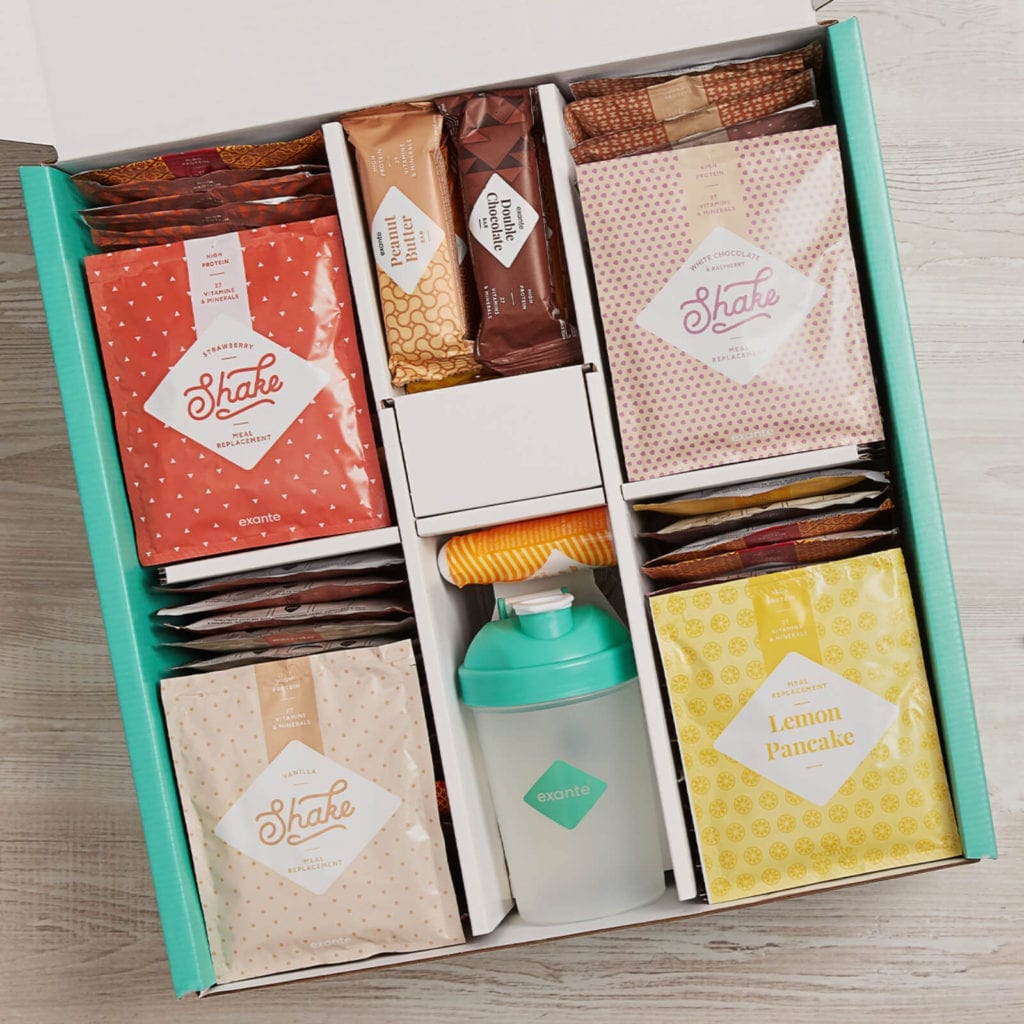 Taste Test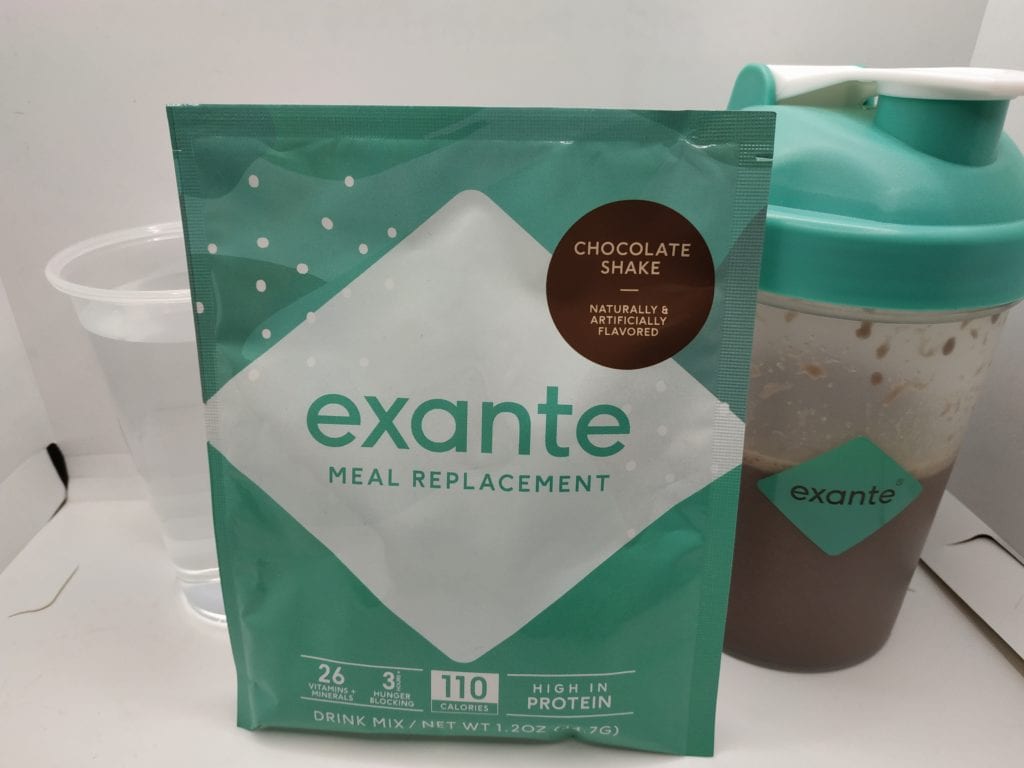 I started with the chocolate flavor, since the sample pack contained two of them. The mix had a very rich chocolate smell, like a quality hot cocoa mix…now I'm excited! The instructions state to mix with 8oz (237ml) of water, shake, consume, then follow with another 8oz of water.
Admittedly, I was taken back by this. All complete food products recommend that you stay hydrated, that's not new and we all agree, its sound advice. However, I've never seen drinking additional water as a line item on the directions. Makes me wonder, will I be full because of the product, or full primarily due to water? Remember, this is only 110 calories. 
Initial observations are that it mixes really well with the included shaker. There were no clumps or streaks on the side of the container. The texture was loose but ok. It was also translucent, which is a bit off putting for a chocolate drink IMO, at any rate, down the hatch! 
SWEET! REALLY SWEET! 
At Least It Keeps You Full Like Promised
So, I chased it with the cup of water as instructed, now we wait. Did this at 10:30am, which is my normal breakfast time, and was hungry again at my normal time of around 1pm. So did the Slendesta help? Perhaps. Normally, I have Soylent Original RTD, blended with a banana, which is around 500-550 calories. Exante, at only 110 calories kept me satisfied around the same time. Maybe it did its job, maybe my body is just really used to the routine of eating at these certain times, cant conclusively plant my flag on either. Safe to say, your mileage may vary.
| | |
| --- | --- |
| Best flavour | Chocolate |
| Taste | First impression, SWEET, like very sweet, borderline too sweet. Second impression, a strong metallic taste. It's not even an aftertaste, its hand in hand with the flavor. The best way I can describe it is, remember as a kid, you may have put coins in your mouth? That taste, times three, is the taste that accompanies the flavor.  |
| Texture | Not very consistent or thick, rather thin. |
| Easy to Mix | Mixes excellently. |
| Satiety | Really filling despite the low calories. |
| Easy to Clean | Shaker was easy to clean, no bits or powder stuck to the walls. |
| Afterthoughts | The flavors in and of themselves are not bad, but they all are just as sweet, and have that metal taste to them. I'd say chocolate is the best, it's the most pronounced, despite the taste of metal and overwhelming artificial sweetener. On another note, Whey based products don't always agree with me, but I experienced no discomfort or unexpected results from drinking the product twice a day for three days. |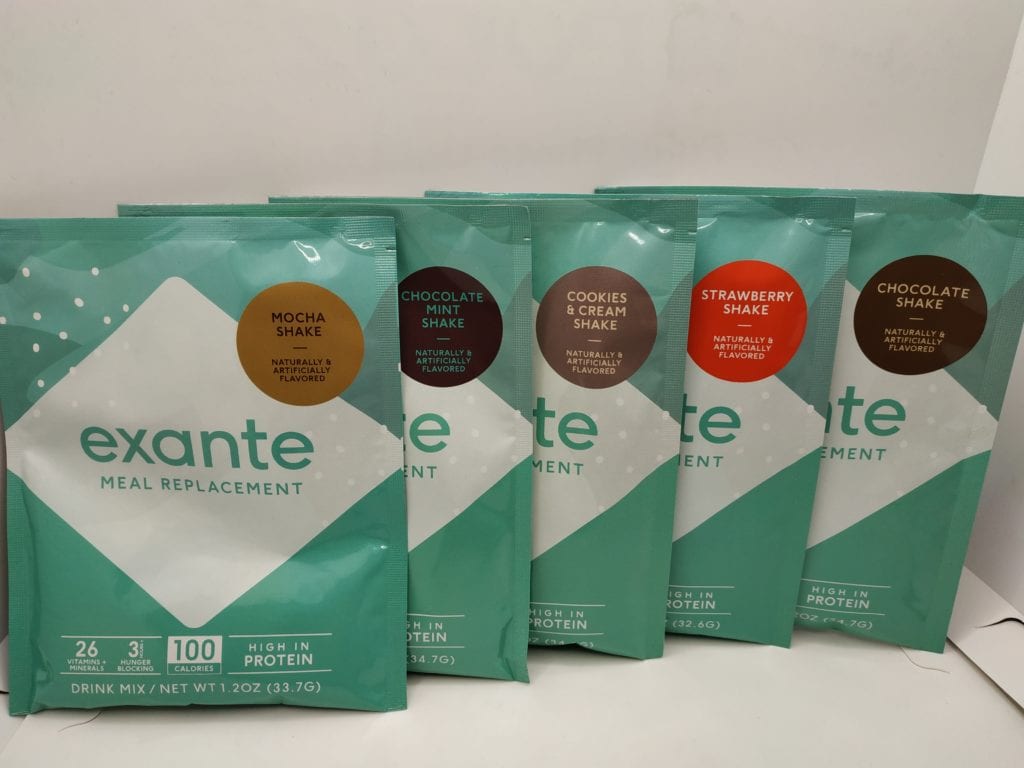 Nutritional Breakdown
In regards to nutrition, Exante is not the most natural meal replacement shake you will have, and contains both artificial sweeteners and highly processed ingredients. By no means this is unhealthy, just a practical approach.
However, Exante does offer gluten free shakes. On top of that, while in the US are not available yet, there is a vegan alternative to the whey based drinks.
Anyhow, Exante's shakes are low calorie drinks (~110kcal per serving) that are high in protein and low in fats.
Exante Diet Shakes Nutrition Overview
| | |
| --- | --- |
| | Exante |
| Kcal/meal | 110 |
| Macros (C/P/F) | 37/40/23 |
| Vegan | No |
| Keto | No |
| Features | GF |
| Non-GMO | No |
| Organic | No |
| Includes Probiotics | No |
| Artificial Sweeteners | Yes |
| Synthetic Additives | Yes |
| Contains All Micronutrients | Yes |
| Controversial Ingredients | Maltodextrin |
Whey Protein Concentrate, Inulin, Vitamin & Mineral Blend (Dipotassium Phosphate, Potassium Citrates, Calcium Carbonate, Choline Bitartrate, Tricalcium Phosphate, Magnesium Oxide, Sodium Ascorbate, AlphaTocopheryl Acetate, Ferrous Sulfate, Niacinamide, Zinc Oxide, Vitamin A Palmitate, Cholecalciferol, Manganese Sulfate, Copper Gluconate, D-Calcium Pantothenate, Sodium Molybdate, Biotin, Phytonadione, Folic Acid, Pyridoxine HCl, Potassium Iodide, Vitamin B1, Vitamin B2, Sodium Selenite, Chromium Chloride, Cyanocobalamin), Sunflower Creamer (Sunflower Oil, Maltodextrin, Sodium Caseinate, Mono- And Diglycerides, Dipotassium Phosphate, Contains 2% Or Less Of: Soy Lecithin, Sodium Silicoaluminate, Tocopherols), Natural & Artificial Flavoring (Natural & Artificial Flavor, Cornstarch, Acacia Gum), Whey Protein Isolate, Cellulose Gum, Maltodextrin, Potato Extract (Proteinase Inhibitors (P12)(tubers), Potato Maltodextrin), Salt, Sucralose, Acesulfame Potassium, Bromelain, Papain, Digezyme® Enzyme Blend.
Carbohydrates
Based on 110kcal serving:
Total Carbs: 12g, 5% of DV.
Sugars: 3g.
Of which added: 2g, 5% of DV.
Sugar alcohols: 0g.
Fibre: 5g, 16% of DV.
In this case, carbohydrates are not the primary source of energy with only 37% of the energy coming from them. In fact, the only "proper" carb source in the ingredient list is inulin (fibre). The rest are residual carbs from the whey protein concentrate (which is 20% carbs).
As such, I would consider the carbohydrate content to be subpar for a "full on" Exante diet, and I recommend having some starches and greens on the side while consuming these drinks.
Protein
Per 110kcal serving:
Total Protein: 12g, 23% of DV.
Source: whey protein concentrate.
Like I mentioned beforehand, in the UK, they also offer a vegan alternative which uses soy protein isolate instead.
Either way, both are great protein sources. Not only they have a complete and balanced amino acid profile; but they also are very absorbable. Thus, they are some of the most widely used proteins worldwide.
Fats
Per 110kcal serving:
Total Fats: 3g, 4% of DV.
Saturated Fats: 0.5g, 3% of DV.
Omega-3s (ALA): ?g.
Omega-6s: ?g.
Lastly, let's talk about fats.
In simple terms, the fact is that Exante does not have the fat profile. For starters, the main fat source is sunflower creamer; not a very nutritious source.
Furthermore, there doesn't seem to be any sources of essential omega-3 fatty acids. These have quintessential roles in proper brain functioning, reduce risk of cardiovascular diseases and have protective functions against Alzheimer's.
Thus, I must say that the fats in Exante drinks are not top quality.
Micronutrients
On the plus side, Exante diet shakes are really rich in micronutrients. In fact, each shake has at least 25% of all essential vitamins and minerals; including, iron, vit A, vit C, vit D and more.
One thing you might not find are the different variations of vitamin K (K2 and K2) or vitamin D3.
Sweeteners
Before finishing with the nutrition section, I should mention the sweeteners. Exante is not a shake without artificial sweeteners, and in fact, it contains both sucralose and acesulfame K. This is one of the reasons why the shakes are so overwhelmingly sweet.
Allergens
Lastly, when it comes to allergens, it will depend on the variation that you consume. The whey based formula contains milk and soy. On the other hand, the vegan formula contains soy and might include gluten.
More about Exante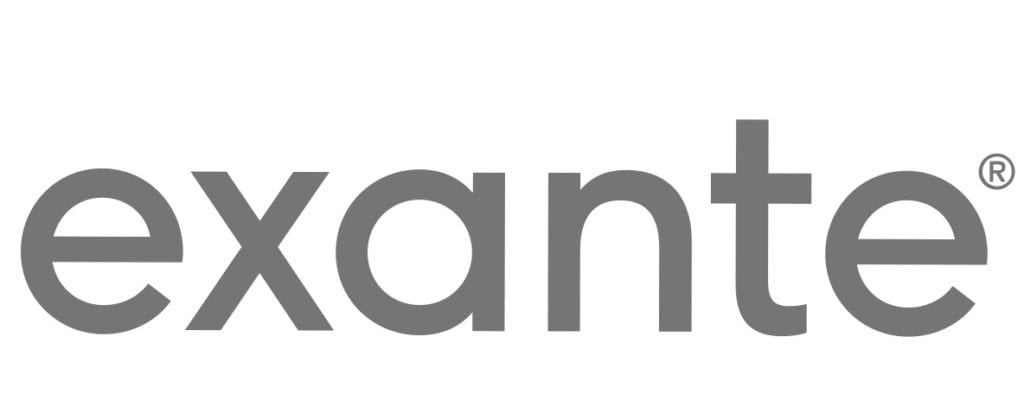 Learn about Exante, Review
It's story begins in 2016, in which the company Idealshape was acquired by UK based The Hut Group (THG). As with most mergers & acquisitions, the product was rebranded, and added to its lifestyle brand. In turn, The Hut Group is one of the biggest nutrition and supplement company in the UK; father of brands like MyProtein.
Headquartered in Lindon, UT, Exante US wants to be your one stop shop for weight management products. Offering meal replacement shakes, various supplements and even an energy drink mix to add to water. Since these products are designed with weight loss in mind, on the site you can find them bundled together as a trial box, or the larger kick start box. Also on the site, you'll find a BMI calculator, example diet plans with recipes, and weight loss success stories.
Exante Products
Besides the diet meal replacements, Exante also offers bundles and supplements. Namely, they offer Probiotic, Vitamin D3, Immune Support and Glucose Support pills. While they might sound good or appealing, I would not recommend to buy either of these products; since they won't have significant positive effect on your health
Note: In the UK, Exante offers a wider array of products, more flavours and more diet plan options.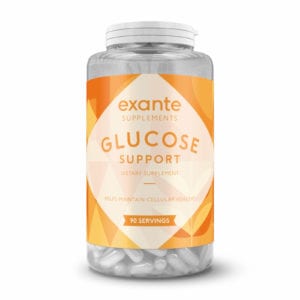 Exante Glucose Support
Mix of various ingredients that might help you with glucose metabolism regulation
$0.16 per serving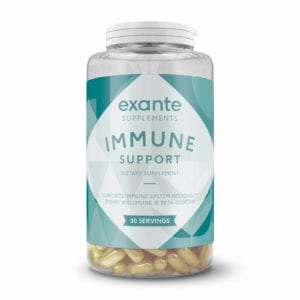 Exante Immune Support
Claims to support your immune system
Wellmune propietary blend
$1.00 per serving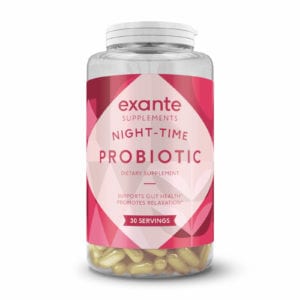 Exante Probiotic
Blend of good bacteria with 32 billion CFU
Help you with digestion, and gut health
$1.00 per serving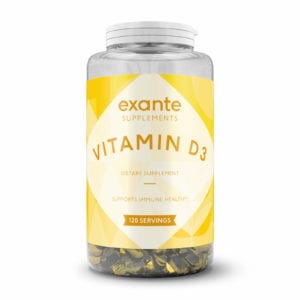 Exante Vitamin D3
250% of your Vit D3 per capsule
$0.15 per serving
Exante Starter Packs
Aside from the supplements, Exante also has great starter packs if you want to start with thier meal replacements. Currently they offer 2 different versions:
Trial Box. This includes 14 meal replacements and 10 boosts for $52.99. I would recommend this for those who are not willing to spend too much money on their first buy.
Kick Start Box. Here you will get 56 meals plus 30 boosts for $124.99 (better value for money). Consequently, I think if you are more serious about your weight loss, this would be the one to choose.
Pricing & Shipping
As far as the pricing goes, Exante is definitely not the cheapest meal replacement you will find out there. However, if you make use of their voucher codes, and bulk savings you can reduce the price significantly. Unfortunately, doesn't look as if subscription discounts are offered at this time.
They offer their shakes at the following prices:
1 serving – $3.99.
7 servings – $19.99 (Equal to $2.86 per serving).
28 servings – $59.99 (Equal to $2.15 per serving).
Note: They're still offering some Idealshape branded products at substantial discounts. Assuming while supplies last.
While at a glance it might sound expensive, Exante can be a good alternative to Shakeology or other weight loss focused products:
| | | | | |
| --- | --- | --- | --- | --- |
| Price ($)/400kcal | Exante | Shakeology | Diet Meal TPW | 310 Shakes |
| Expensive | 9.53 | 10.75 | 4.67 | 8.84 |
| Cheap | 7.17 | 10.75 | 1.00 | 6.62 |
Note that the Exante serving has been adjusted to 400kcal.
Shipping
So where can you get Exante?
USA: Free tracked delivery offered for orders over $79. Otherwise you'll have to pay $7 for tracked delivery (and more for express services).
CAN: Shipping to Canada is also available at $9.99 for standard tracked delivery and quoted as 5-10 days.
UK: Free delivery with orders above £50.
You can also get Exante shakes in other European countries like Spain, Italy or Germany.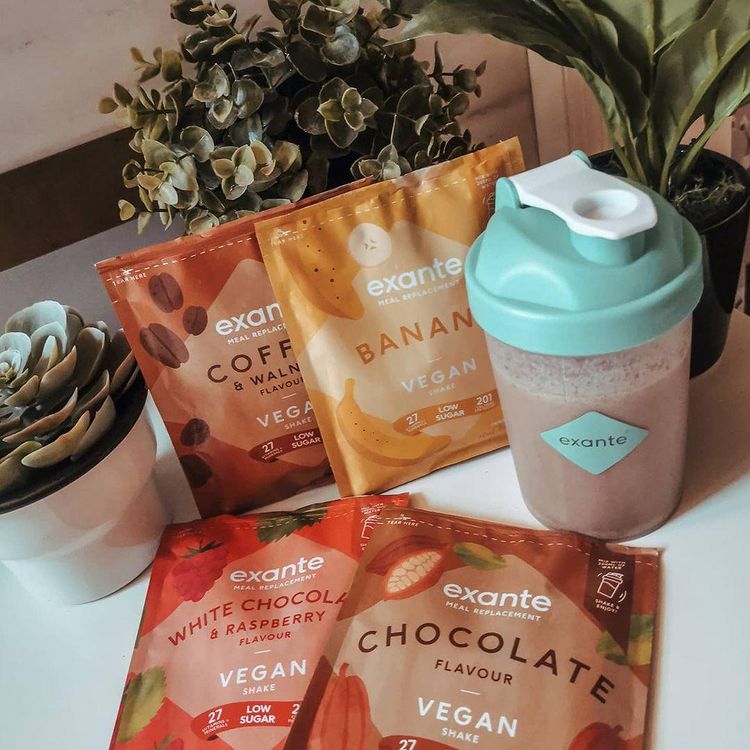 The Shaker
The shaker bottle is a standard, short statured, 400ml shaker bottle. However, it has the removable grated insert instead of the wire ball.
I personally like these better because I really appreciate quiet, and these are obviously much quieter when mixing. They aren't great with every product, but works well with this one.
They also offer a metal shaker that looks really cool and sealed water bottles.
Exante Meal vs
Therefore, if you are looking to buy Exante shakes, you are probably interested in weight loss shakes or low calorie drinks. There are a few good options, both in the US and in Europe (UK included) that can compete. Most of these are quite pricey, but there are some great options like Diet Meal Replacement which will offer you more affordable alternatives (both vegan shakes and whey-based).
Here is a small comparison between Exante and some of the best shakes for weight loss.
Overview
| | | | | |
| --- | --- | --- | --- | --- |
| | HLTH | Diet Meal | Lean Body | Exante |
| price ($)/400kcal | 4.00 | 4.67 | 3.19 | 9.53 |
| kcal/serving | 400 | 207 | 290 | 120 |
| Macros (C/P/F) | 12/27/61 | 36/46/18 | 31/48/21 | 37/40/23 |
| Protein (g) | 27 | 24 | 35 | 12 |
| Sugar (g) | 2 | 1 | 6 | 2 |
| Fiber (g) | 9 | 5 | 7 | 5 |
| Fats (g) | 27 | 3 | 7 | 3 |
| Vegan | N | Y* | N | N |
| Keto Friendly | Y | N | N | N |
| Organic | N | N | N | N |
| Real Food based | Y | N | N | N |
| Artificial Sweeteners | N | Y | Y | Y |
| Synthetic Additives | Y | Y | Y | Y |
| GMO | N | N | N | ? |
Prices show are most expensive.
Looking at the overview, you can observe that there is a wide array of diet shakes at your disposal. For instance, you can go for keto-friendly options to burn fat, like HLTH; or opt for a cheaper alternative like Diet Meal Replacement, which actually tastes better, too.
Besides that, if you are looking for the most natural shakes that you can get, you might want to look at Ample or Ambronite for instance. Similarly, Orgain and Garden of Life are good organic options that can help you with weight loss. In fact, Orgain offers a Ready-to-Drink meal replacement that is the most ideal if you are looking for convenience.
Exante Diet vs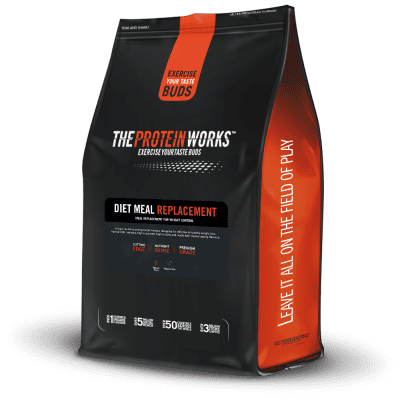 If I had to say one, this would be the best diet shake that you can have. There are multiple reasons for this. Firstly, you can have a vegan version or whey-based one. Secondly, they have some of the best-tasting shakes, as well as a plethora of flavours to choose from. Thirdly, the Extreme version includes active ingredients like glucomannan to further enhance your weight loss.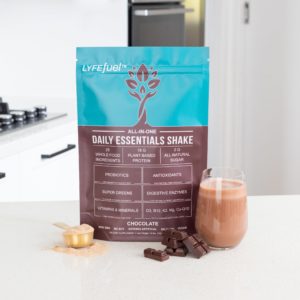 Lyfefuel Daily Essentials
One of my latest discoveries is Lyfefuel, a brand that focuses on providing you with nutrients that you are missing rather than those that you have too much of (calories). They offer a real food-based, artificial ingredient-free, vegan shake that contains tons of nutrients. Plus, digestive enzymes, greens blend and probiotics too. All of those, packed on a delicious filling shake that works great for weight loss.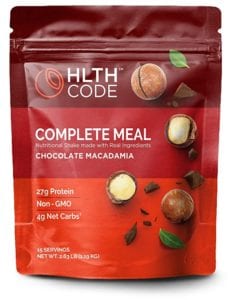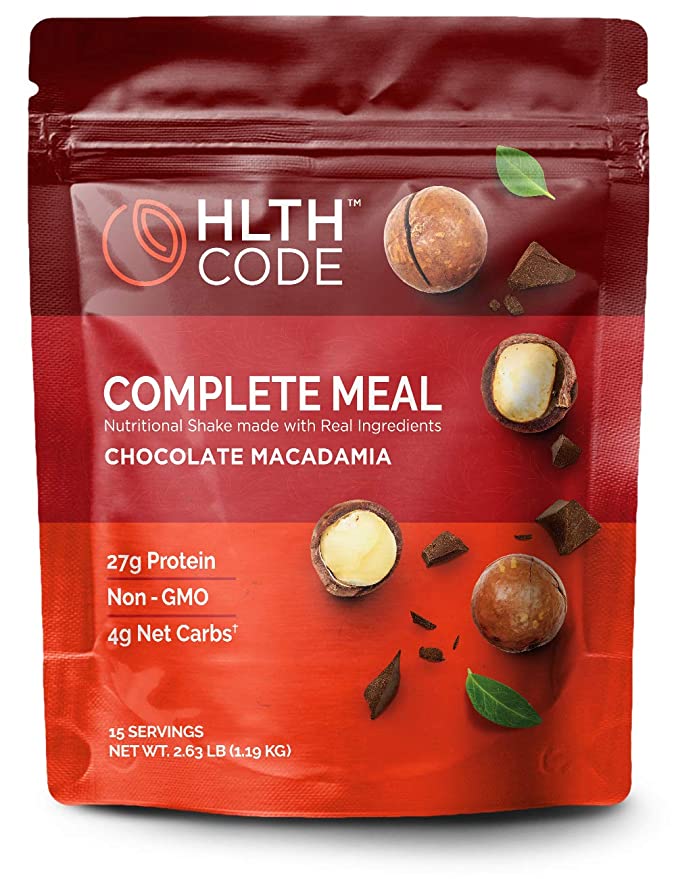 HLTH Complete Meal
Lastly, HLTH Code Complete Meal is a keto-friendly alternative that is healthy and easy on your stomach. It contains high-quality ingredients, 27g of protein, only 4g of net carbs and probiotics. However, what I liked the most about these, it's the sublime taste of both flavours they offer. That, and how easy to digest these shakes were.
If you are serious about weight loss, you might want to look at the best fat burners, too. These are no miracle pills, but can help you control your hunger and keep you energized at a calorie deficit.
Exante FAQ
How does Exante taste?
Exante drinks taste very sweet and seem to have an undesirable aftertaste.


Is Exante vegan?
In the US, they only offer dairy based shakes, but in the UK you can find both vegan and vegetarian alternatives.


Are Exante shakes gluten free?
Mostly. Cookies & Cream is NOT gluten free as per their webpage. Other flavors are gluten free. I would recommend looking at the label for insurance.


Are Exante shake sold in stores?
No. Currently none of their offerings are sold in stores.


Does Exante shakes contain caffeine or other stimulants?
Chocolate and Mocha contains between 0.2mg – 0.4mg of caffeine derived from cocoa beans. The other flavors contain no caffeine.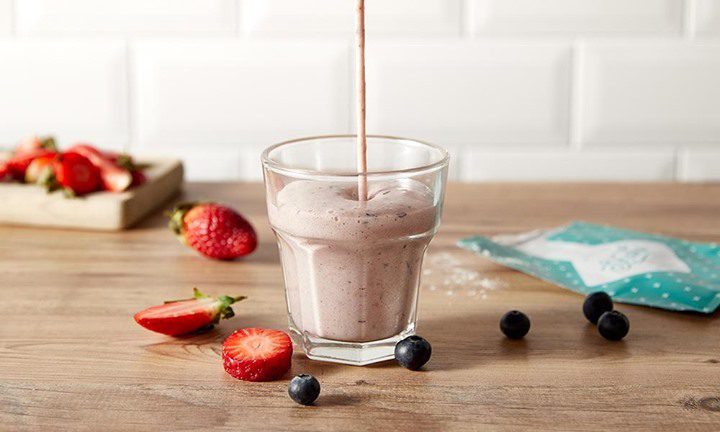 Verdict – Exante Review
In conclusion, would I recommend Exante's diet shakes? Only if you are looking to be very restrictive with calories, and can stand the sweetness of the taste .
Yes, it has a solid nutrient profile, but at 100-120 calories per serving, even in a strict diet, let's say 1200 calories a day, I think this comes in too low to be considered a "meal replacement". A such, Exante's shakes are much more suited to replace unhealthy snacks between meals, or to satiate a late night sweet tooth.
Therefore, I would not buy Exante products for myself. That said, I can see how the Diet Plans and Boxes can be very helpful for people (particularly women) that are looking to lose some weight. In particular in the UK, where their offering is much wider and interesting.
Exante Diet
From $2/serving
Pros
Very filling despite the low calories
Great bulk plans for weight loss
Many flavours available, especially in the UK
Mixes well, and easy to drink
Cons
Metallic aftertaste
Not the most affordable
Vegan shakes are only available in the UK
Might lack omega-3s