In the world of superfood supplements, two products have been making waves: Athletic Greens and Ka'Chava. These powerhouse superfood supplements promise to provide your body with the best nutrition possible. But which one is better? Let's find out in this Kachava vs Athletic Greens showdown.
The truth is a little bit more complicated than it might seem at first.
Ka'chava and AG-1 by Athletic Greens are not the same type of product. The first is a meal replacement shake designed to replace meals (huh), whereas the second is a nutritional supplement to increase your greens and nutrient intake. Thus, both are in theory complimentary. That said, neither of them are the best at what they do.
I'll delve into both points in more detail in this Ka'chava vs Athletic Greens comparison.
I will also discuss if either of the products is worth the money, and how they can benefit your health and diet.
Table of contents
Kachava vs Athletic Greens Introduction and Overview
First and foremost, let's do a quick intro to both products.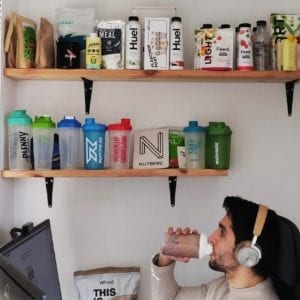 Enaut, The Expert
Hi! I'm the owner and Chief Editor of Latestfuels. Over the past 7 years, I've tested numerous nutritional supplements with the goal of perfecting my nutrition.
Now, I share the knowledge I gained in the journey.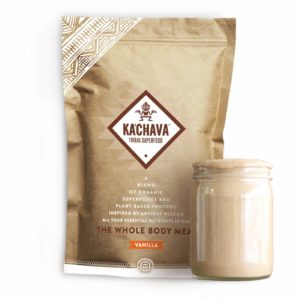 Ka'Chava: The Complete Plant-Based Superfood Meal
Ka'Chava is a super blend that aims to provide a complete meal replacement with a wide range of essential nutrients. This nutrient-dense shake is designed to support overall health and provide sustained energy throughout the day.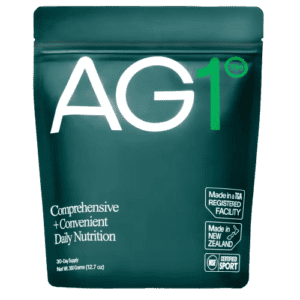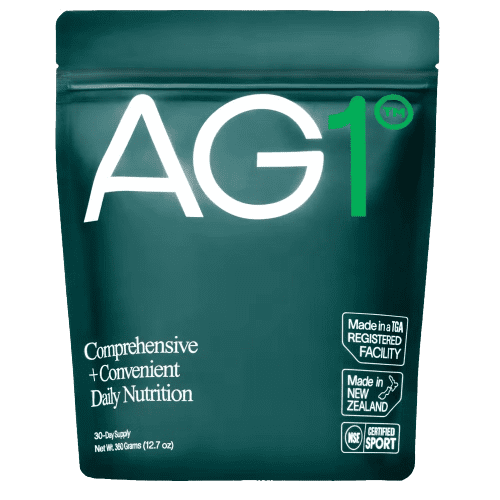 Athletic Greens: The Power of Comprehensive Nutrition
AG1, formerly known as Athletic Greens, is a green drink that aims to deliver comprehensive nutrition and a wide range of health benefits in just one daily drink. This superfood supplement has gained popularity for its high-quality ingredients and its ability to support overall well-being.
AG1
Kachava
From
USA
USA
Ships To
Worldwide
Worldwide
Type of product
Meal replacement
Greens powder
Kcal/serving
30
240
Has protein
❌
✅ 
Has Fats
❌
✅ 
Vitamins & Minerals
✅ 
✅ 
Nutrition
Vegan
✅ 
✅ 
Non-GMO
✅ 
✅ 
Organic
✅ 
Mostly
Soy-Free
✅ 
✅ 
Gluten-Free
✅ 
✅ 
Artificial Sweeteners
❌
❌
Understanding the Difference: Meal Replacement Shake vs Green Powders
Perhaps the biggest point that I would like to make in this Athletic Greens vs Kachava comparison is that in essence, these are two different products that have slightly different aims.
For that, it's important to understand the difference between meal replacement shakes and green powders. Just like protein powders are not the same as meal replacement shakes.
Here are the main differences:
Meal replacement shakes (Ka'chava): These have been designed to replace meals. In theory, you could live solely from consuming meal shakes. They are made following the nutritional guidelines, and provide you with all ESSENTIAL nutrients.
Green powders (AG1-Drink): These are nutritional supplements that aim to boost your vegetable and greens intake, not replace meals. They lack the necessary ingredients to replace meals, and are often too low in calories to do so. Green powders are rich in NON-ESSENTIAL nutrients like antioxidants, polyphenols, anti-inflammatory agents.
Let's put this into a table:
| | Meal Replacement | Green Powder |
| --- | --- | --- |
| Energy (kcal) | 200-400 | 15-50 |
| Protein (g) | 10-35 | <3 |
| Fats (g) | 5-15 | <1 |
| Carbs (g) | 10-55 | <1 |
| Fiber (g) | 5-10 | 0-2 |
| Vitamins & Minerals | At least 20% of DV | Only some |
| Antioxidants | Low | Plenty |
| Anti-inflammatory | Low | Plenty |
| Other Phytonutrients | Low | Plenty |
Based on average products.
What's the Right Product for You? Understanding Your Goal
Looking at the table above, and the explanation, you are hopefully better understanding the difference between Ka'chava and Athletic Greens.
Thus, the one thing that you should have clear before buying either is: what are you trying to achieve?
Are you looking to boost your greens intake? Then AG1 is your answer.
Are you looking to improve your diet? Then, Ka'chava is the better choice.
Do you need to replace unhealthy meals? Ka'chava.
You want to boost your energy levels, support your immune system? Without calories, AG1. With calories Ka'chava.
Do you feel tired and without energy despite eating a lot? Atheltic Greens.
Do you struggle to eat healthy? Kachava.
Ultimately, understanding this question will give you many answers.
Boosting Your Diet: The Nutritional Showdown Athletic Greens vs Kachava
However, it is clear that both products are nutritional powerhouses that can boost your diet and health significantly.
They have both been designed to provide you with nutrients and phytonutrients that you lack in your diet, thus enhancing your immune system, energy levels, gut/skin/hair health, and mood.
That's why you will see that they claim similar benefits.
So what's best for you looking at nutrition: Ka'chava or Athletic Greens?
One thing that I dislike about Athletic Greens is the lack of transparency and their proprietary blend.
| | Kachava | Athletic Greens |
| --- | --- | --- |
| Energy (kcal) | 240 | 50 |
| Protein | 25g | 2 |
| Carbs | 24g | 2 |
| of which sugars | 6g | – |
| Fiber | 7g | 2 |
| Fats | 13g | – |
| of which saturates | 2g | – |
| # of vitamins & minerals | 27 | 21 |
| # of greens | 30 | 75 |
| Digestive Enzymes | Y | Y |
| Adaptogens | Y | Y |
| Pre-/Probiotics | Y | Y |
Kachava Nutrition
Ingredients and Dosage
With over 85 ingredients, Ka'Chava offers a comprehensive blend of superfoods, vitamins, minerals, adaptogens, fatty acids, and plant protein. It includes a variety of fruits and vegetables, such as spinach, kale, carrots, and more.
The inclusion of ancient grains like amaranth, quinoa, and chia seeds adds a nutritional punch to this meal replacement shake.
As discussed above, Ka'Chava is also a great source of protein, omega-3 fatty acids, and fiber – unlike AG1.
Benefits and Effects
Ka'Chava is not just a greens supplement; it is a complete plant-based superfood meal. It provides a wide range of benefits, including improved energy levels, enhanced digestion, immune support, weight management, and improved hair, skin, and nails.
The inclusion of protein and omega fatty acids makes it a suitable option for those looking to replace a meal or aid in workout recovery.
It's in fact more efficient at promoting muscle growth and recovery after exercise than AG1.
There are multiple health benefits to consuming Ka'chava.
AG1 Nutrition
Ingredients and Dosage
Athletic Greens boasts an impressive lineup of over 75 ingredients, including vitamins, minerals, plant extracts, herbs, adaptogens, and more. The formula is constantly evolving and improving to provide the highest quality and most effective blend of nutrients.
One of the standout features of Athletic Greens is its higher concentration of specific antioxidant compounds. These antioxidants can help protect your cells from damage caused by free radicals and oxidative stress. The supplement also includes vitamins A, B, C, D3, E, and K, as well as minerals like calcium and zinc.
Benefits and Effects
The diverse formulation of Athletic Greens offers a comprehensive approach to nourishing the body. Many of the ingredients in this superfood supplement have been recognized for their health benefits, including immune support, improved energy levels, enhanced gut health, and reduced inflammation.
AG1 is better than Kachava at providing you with phytonutrients that will enhance your body functions.
The inclusion of probiotics promotes a healthier gut environment, while adaptogens help the body better handle stress.
However, some of these ingredients are in low enough dosages that are not effective at all. This is particularly true for adaptogens or brain stimulants.
Taste Athletic Greens vs Ka'chava
When it comes to taste, there's a clear winner.
Ka'chava shakes are delicious and among the best-tasting meal replacement shakes you can have. They offer 5 different flavors (Vanilla, Chocolate, Coconut Acai, Matcha, and Chai) and their shakes are thicker and have more consistency.
At the end of the day, AG1 is just a mix of greens and algae with grassy taste. Whereas Ka'chava is closer to a milkshake, and it's a pleasure to drink, AG1 will be a chore for most people.
Price – AG1 vs Kachava
Both Kachava and AG1 Drink are among the most expensive products in their categories.
This is largely due to the premium quality of both supplements, but there are plenty of people who are better off with a cheaper Ka'chava alternative or a budget greens powder.
Athletic Greens is priced at $3.33 per serving, whereas Ka'Chava is priced at $4.66 per serving, making it a slightly more expensive option compared to Athletic Greens.
It's worth considering, however, that Ka'Chava offers you more in terms with nutrition (like 25g of protein), whereas with Athletic Greens you will still have to spend money in food.
Verdict – Athletic Greens vs Ka'chava – Both Are Good, but We Recommend Neither
All in all, I hope that this Athletic Greens vs Ka Chava comparison was helpful and clear any doubts you had.
To reiterate the main points:
AG1 Drink is good as a supplement, for those who have the budget to spend on extra supplements.
Ka'Chava is a great meal replacement, ideal to have it instead of breakfast or lunch
That said, AG1 is not the best greens supplement you could buy, as it hides ingredients behind their proprietary blend. In fact, many ingredients are too low to be effective. Instead, I recommend you look at Supergreen Tonik, my daily greens. It's the only one where I know that I'm getting the right dosages and feel the health benefits.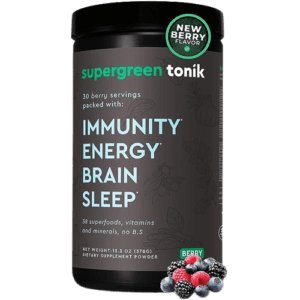 As for Ka'chava, it's actually excellent. But I prefer Lyfefuel Daily because it's more affordable and has a slightly better nutritional profile.