The 5 Best Joint Supplements for Pain Relief & Joint Support
Did you know that the human body has 360 joints in total? That's a staggering number to think of and a great hassle if you or someone you know suffers from joint pain.
The pain could result from inflammation or an accident. But one thing is for sure; nobody would appreciate feeling pain whenever they move.
That's why we've looked around and found the best joint supplements, proven by science. For each joint supplement, we'll show you the target audience, the correct dosage, the ingredients, and the pros and cons.
We'll also show you the reputable and best sources to purchase each supplement, followed by a simple guide that you can use before selecting your joint supplement. 
Flexagain – Our #1 Joint Supplement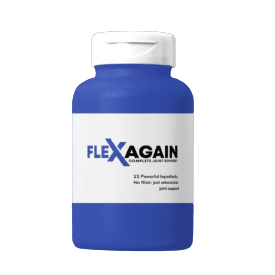 Medical Benefits
Joint pain relief
Speeds up recovery
Decreases swelling
Improves muscle support
Who For?
Those looking to alleviate joint pain
Anyone who wants to improve joint mobility & flexibility
Quick Links
Our Top Picks for the Best Joint Supplements for Pain Relief
Here is a brief overview of our top joint supplement:
Flexagain – Best Joint Supplement Overall
Physio Flex Pro – Best Joint Supplement without Omega-3
Pure Encapsulations: Ligament Restore – Best for Knee Pain
Big Bold Health – Best Joint Pain Relief for Seniors
Thorne – Best for Joint Flexibility
For all the detailed information, on why we picked them as the best supplements for your joints check below.
Natural Ingredients and Supplements for Joint Pain Relief
Many people choose to go for natural herbs and simple supplements (like turmeric supplements) to fight their joint pain.
While many of these traditional remedies have been proven effective and there is science behind them, they often underdosed or lack complementary ingredients that could promote your faster recovery.
Among common natural joint supplements you will find:
Turmeric –> Rich in curcumin which reduces inflammation. However, it's not as good as pure curcumin
Omega-3 –> Efficient decreasing joint swelling and promoting joint health
Collagen –> Mostly for increasing elasticity
Cherry extract –> Contains anthocyanin which is an incredibly effective anti-inflammatory agent
CBD oil –> Has multiple benefits including pain relief
Some people might even use multivitamins, but these are generally good for overall health and pretty poor for joint pain relief.
Most of the top joint supplements listed below will contain one or more of these ingredients. As such, you can tackle joint health from multiple angles including recovery, pain relief, and reinforcement.
Omega-3 as Joint Supplement
Taking omega-3 only for joint health is not effective enough, according to current research. While many omega-3 supplements will include joint pain relief in their benefits, those who are looking for a proper reduction on pain should look for more specialized supplements.
That said, if you are looking to increase your omega-3 intake, you will 100% see benefits in your health (not only in your joints). That is because western diets are deficient in omega-3.
As such, supplementing your diet with a top omega-3 source will help you with:
Can improve eye health
Promotes healthy brain
Helps fight inflammation
Reduces risk of anxiety, cardiovascular diseases
Might reduce risk of depression
Reduces liver fat
…
If you are looking for an omega-3 supplement, I can not recommend you Performance Lab's Vegan Omega-3 highly enough. The only omega-3 supplement I trust.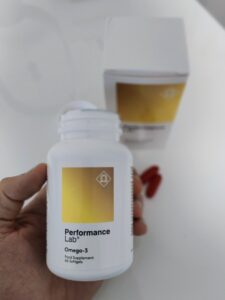 ---
Without further ado, here are the top 5 joint supplements that we have for you today:
1.Flexagain – Best Joint Supplement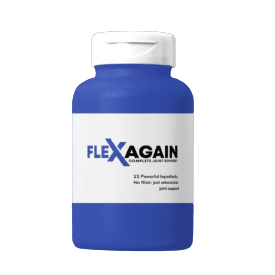 | | |
| --- | --- |
| Ingredients | 95% |
| Pain Relief | 95% |
| Joint Health | 95% |
| Price | 85% |
Pros
Most effective blend
All premium and science-backed ingredients
Extremely positive reviews
Affordable
Cons
Flexagain is our top product for this list. You may haven't heard this name before, and it's justified. The product is new to the U.S., but it's taking the joint supplement market by storm.
Flexagain targets joint pain by reducing swelling and improving the overall flexibility of the joints. It gets the job done using its large formula of 11 different ingredients. 
These ingredients are:
Resveratrol
Omega 3
Methyl sulfonyl methane
Glucosamine
Curcumin
Erovita Extract 77
Bromelain
Boswellic Acid
Vitamin D
Vitamin K2
Chondroitin
According to Dr. Mark Watson, all of Flexagain's ingredients have been clinically proven to eliminate or at least reduce joint pain to a bearable degree. These clinical trials add more to the credibility of the product.
Furthermore, Flexagain is manufactured in FDA Compliant Facilities in the U.S. using the cleanest and most premium ingredients.
Flexagain is the most efficient joint pain relief supplement in the market, but it's also great for reducing inflammation and boosting overall joint health.
In fact, many of us suffer from joint pain as a consequence of vitamin D and K2 deficiencies. The doses on Flexagain are right so that this doesn't happen to you.
The Flexagain official website states that the product works for many people but not everyone. Some people might need different products, but the majority reported excellent results.
However, that shouldn't scare you off the product. Flexagain has a 90-day money-back guarantee. If you don't notice any results after the 90-day mark, you may return the empty bottles in exchange for a full refund. 
With all the goods of the product, we still found something that may make some people think twice before purchasing Flexagain. 
You should go for a whopping dose of 4 pills daily to get the results you seek. While that may not seem like an issue to some people, others who are already taking multiple medications might find this a hassle.
How to Get Flexagain
As of writing this article, the only legal way to get Flexagain is through their official website. You can buy a single bottle whenever you need, or go for more bottles and get a discount.
We recommend buying more bottles at a time since the product is somewhat expensive. Additionally, using 4 pills a day can empty the bottle fairly quickly.
Also, if you buy 3 bottles in one go, you'll get a discount plus a free bottle.
---
2. Physio Flex Pro – Best Joint Supplement Without Omega 3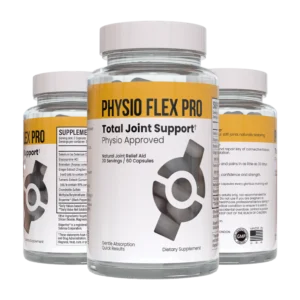 | | |
| --- | --- |
| Ingredients | 80% |
| Pain Relief | 80% |
| Joint Health | 80% |
| Price | 95% |
Pros
FDA approved product
Easy to consume (2 capsules only)
Cheaper than Flexagain
Cons
Not on Amazon
Omega-3 is important
"Imagine turning back the clock on injuries, aches, pains, and age…"
This is the sentence you'd find when you view Physio Flex's website. While it's bold to say that you can turn back the clock, Physio Flex isn't an underwhelming product.
Much like Flexagain, Physio Flex is also made in FDA Compliant Facilities. The ingredients are somewhat different, but the quality assurance is still the same.
The ingredients are also relatively fewer than Flexagain. Have a look:
Chondroitin
Ginger extract
Glucosamine HCI
Selenium
MSM (Methyl sulfonyl methane)
Turmeric
Bromelain
One thing that caught out attention in Physio Flex is its lack of Omega 3 fish oil. While Omega 3 provides various benefits, a low percentage of people might exhibit some allergic reactions to it.
Physio Flex is an ideal joint supplement for you if you're one of those people. Otherwise, omega-3 has too many benefits on joint health to skip it on your daily joint supplement
Remember that while Physio Flex does have a money-back guarantee, it's not as extended as Flexagain's. Physio Flex offers a 60-day money-back guarantee which, despite being a month shorter, is still great.
On the other hand, an advantage that Physio Flex has over Flexagain is the dose. Unlike the 4 pills, you only need to take 2 pills in the morning right before breakfast, and that's it.
You should maintain that routine for at least 25 days to get noticeable results. 
Despite being a clinically proven supplement, we found it oddly challenging to find customer reviews about Physio Flex. That's probably because there's still no trace of the product on Amazon, where most reliable reviews are often present.
Regardless of how good a product is, some people might be a bit hesitant to buy something without seeing others' opinions about it, so there's that. 
How to Get Physio Flex
Much like Flexagain, the only legal method to obtain Physio Flex we could find is through the official website.
You can also get discounts if you buy packages, and there are occasional discounts on the single bottle as well.
---
3. Pure Encapsulations: Ligament Restore (Best for Knee Pain)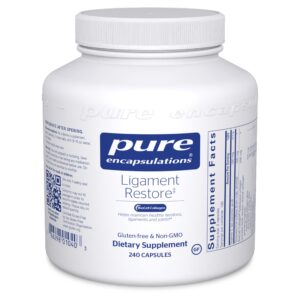 | | |
| --- | --- |
| Ingredients | 80% |
| Pain Relief | 85% |
| Joint Health | 85% |
| Price | 85% |
Pros
Readily available product with a 4.3-star review on Amazon
Especially useful for knee pain in people suffering from osteoarthritis
Improves the body content of collagen
Cons
Needs 4 pills a day to be effective
Can induce crab & shrimp allergies
Ligament Restore is one of many products of Pure Encapsulations. This particular joint supplement is best for those experiencing knee pain instead of generalized joint pain. 
The reason is the nutrients, herbs, and bioactive components present in its composition. 
Here's a look at the ingredients:
Glucosamine
vitamin C
L-Lysine
L-Proline
200 mg of collagen
Turmeric
Teltonal (Harpagophytum Procumbens)
The ingredients L-lysine and L-proline support collagen formation. Collagen is the most abundant protein in our bodies, as it goes into the formation of muscles, bones, ligaments, and tendons. 
Since the knee is a mixture of all the aforementioned parts, any ingredient that supports collagen formation will help improve your knee's health.
Additionally, Ligament Restore contains 200 mg of collagen itself per serving, which further improves the condition of the knees. 
Last but not least, Teltonal is clinically proven to improve the knee conditions of patients who have osteoarthritis. 
Ligament Restore is a seemingly great joint supplement, but it brings back the annoying 4-capsule routine of Flexagain. 
To get the best results, you need to take 2 capsules in the morning after breakfast, and another 2 in the evening after dinner. We don't recommend using Ligament Restore on an empty stomach, as some people reported stomach upset after doing so. 
One other thing we don't recommend is buying this product if you have crab & shrimp allergies. Ligament Restore contains shellfish and may elicit an inflammatory response in allergic individuals. 
Where to Get Ligament Restore
Ligament Restore is the first product on our list that you can easily find on Amazon. However, there are two things to keep in mind.
First, Pure Encapsulations has many different products that offer various benefits to our bodies. Most of the products come in bottles that look almost identical. It's important to find the sentence "Ligament Restore" written on the bottle to know that you have the right product.
The second thing to note is that Amazon sells the product a bit more expensive than its retail price. You can check the official website of Pure Encapsulations to have an idea of the price difference.
That being said, the two legal and trusted methods we could find are the official website and Amazon. We did run into other websites that sell the product, but we weren't sure of their legitimacy. 
---
4. Big Bold Health: Dutch Harbor Omega (Best for Seniors) 
| | |
| --- | --- |
| Ingredients | 80% |
| Pain Relief | 85% |
| Joint Health | 85% |
| Price | 90% |
Pros
Extremely helpful for the elderly due to its high Omega 3 content
Manufacture quality is certified by the Marine Stewardship Council
Very affordable compared to other products on our list
Cons
It's not vegan-friendly
It needs to be placed in the fridge
Dutch Harbor Omega is the first liquid-based joint supplement on our list. It's also best suited for seniors since it contains a large amount of Omega 3 oils.
There are 3 varieties of Omega 3 in this product; EPA, DHA, and DPA. Adding these varieties to the bioactive lipid mediators in the Omega 3 provides mediated inflammatory responses.
Mediated inflammation will reduce the inflammation symptoms around the joints, which reduces pain and stiffness, and allows for better movement and flexibility. 
Here's a quick look at the ingredients:
Omega 3 oil varieties
Vitamin D
Vitamin A
Bioactive lipid mediators
The mediated inflammatory response of Dutch Harbor Omega comes from its ability to improve the immune response of the body. 
Without going too much into science, the immune system might be a little too harsh in responding to a certain inflammation. This is bad news for senior people who may already have bad joints.
Dutch Harbor Omega will reduce that immunologic response, providing more relief in the joints even when there's ongoing inflammation.
The oils themselves are sourced from Alaskan cod and are minimally processed. Furthermore, they're extracted in a fishery certified by the Marine Stewardship Council (MSC).
Additionally, Dutch Harbor Omega has no synthetic ingredients. It's also non-GMO and gluten-free.
Another thing that makes this product senior-friendly is its ease of use. You'll need to have one teaspoon a day, and the bottle will last for roughly 45 days. Calculating the price and the consumption rate, Dutch Harbor Omega will cost you $1 a day.
Two things may throw off some people from this product, though. The first one is that it needs to be refrigerated. Keeping it outside the fridge for too long will make it go bad.
The second thing is that it's not vegan-friendly since it contains a lot of fish oil. If you're a vegan, you may not like this one. For a vegan alternative, I recommend sticking with Flexagain, our #1 choice.
How to Get Dutch Harbor Omega
Much like Ligament Restore, you can get Dutch Harbor Omega from multiple sources. We do, however, recommend the official website and Amazon.
Yet, unlike Ligament Restore, Dutch Harbor Omega is slightly cheaper on Amazon than on the official website. 
---
5. Thorne: Joint Support Nutrients (Best for Joint Flexibility)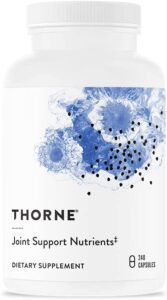 | | |
| --- | --- |
| Ingredients | 85% |
| Pain Relief | 75% |
| Joint Health | 85% |
| Price | 80% |
Pros
Improves joint mobility and flexibility
Clinically proven results
Relatively affordable
Cons
The large dose can be inconvenient, especially for those who find it hard to swallow
Can induce crab & shrimp allergies
Joint Support Nutrients was manufactured with joint mobility as its primary goal. The ingredients still provide lubrication and reduced pain in various body joints, but joint mobility is what this supplement is all about. 
Here are the key ingredients that make such a thing possible:
Bromelain
Turmeric 
Glucosamine Sulfate
Boswellia
Potassium
Methyl Sulfonyl Methane (MSM)
In a 2015 clinical trial, two groups of adults over 50 years were tested. One group took a placebo, and the other took MSM.
The second group showed marked improvements in joint mobility over the first one. You can view the study here. 
In addition to MSM, Boswellia also contributes greatly to the mobility you get from this product. This anti-oxidant prevents the multiplication of harmful free radicals in your body.
Bromelain also acts to lubricate the joints, increasing their flexibility and range of motion.
While Joint Support Nutrients seems like a great joint supplement (it is) it doesn't come without issues. To get all of those benefits, you'll need to consume a large 4–8 capsules a day which isn't only inconvenient but will also burn through the bottle fast.
The dose should be taken in one go (if 4 capsules) or twice a day (if 8 capsules). On an average of 6 capsules a day, you'll finish the 240-capsule bottle in 40 days. 
Luckily, the price is fairly affordable and shouldn't be a toll on your budget. 
Much like Ligament Restore, the Joint Support Nutrients supplement contains shellfish, which could cause reactions in allergic individuals.
For that reason, I would recommend buying Flexagain instead.
Where to Get Joint Support Nutrients
Much like the previous two joint supplements, you can get Joint Support Nutrients from its official website or through Amazon. 
The product is well-reviewed, and most customers are satisfied. We don't recommend getting it from other 3rd party websites. 
---
What Should You Do Before Buying a Joint Supplement?
Before getting a joint supplement as your daily driver, you need to ensure that the ingredients of the supplement are suitable for your condition.
To be fair, not every joint supplement will work for all of us. So, to reduce the probability of selecting the wrong supplement, follow these suggestions:
Ensure That You're Not Allergic
The ingredients should always be the first thing you look at before purchasing any medication. Allergies aren't awfully common, but you might get unlucky. 
If you have a particular allergy, it's best to consult your doctor before buying medications in general, even if they're just supplements. 
Ingredients to Look For
There are no absolute ingredients that make the ultimate supplement. As you may have noticed, every supplement we mentioned has its audience. 
For example, aim for Methyl Sulfonyl Methane (MSM) if you're after joint flexibility. On the other hand, aim for Omega 3 if you're looking for a better-mediated inflammatory reaction at the joints.
All in all, it seems that Flexagain is the jack of all trades which can provide results for the largest number of people.
Price and Convenience
Joint supplements are often used by senior people who don't have the mental capacity to keep up with multiple dosage requirements. 
That's why a complicated or large dose might be inconvenient compared to a single, one-time dose.
Additionally, joint supplements are often used daily and forever. That's why consuming and restocking the supplement should be within your plan. A great supplement that's also too expensive might be too much for your budget. 
Accessibility
No matter how good a supplement is, it's pointless if you don't know where to purchase it or at least get it reliably. 
Joint supplements that are available on easy platforms like Amazon are often easier to purchase than others that don't.
Diet as Remedy for Joint Pain
One aspect that is often overlooked when diagnosing the source of your joint issues is your diet.
As mentioned above, vitamin D or K2 deficiencies, lack of collagen or low quantities of omega-3 can all be harmful to your joint health.
For instance, a 24-week study on high level athletes showed that taking collagen promoted joint health and slowed down joint deterioration.
Similarly, sufficient vitamin K levels are associated with lower risk of pathological joint diseases.
Unfortunately, the western diet is often lacking on micronutrients (vitamins and minerals), as well as, omega-3.
Consequently, I am a big advocate of meal replacement shakes or complete food shakes.
They are an easy and healthy way to consume all your daily requirements for essential nutrients, according to the current scientific understanding.
This is, you will be able to get all your protein, carbs, and healthy fats, plus the essential vitamins and minerals your body needs in a shake.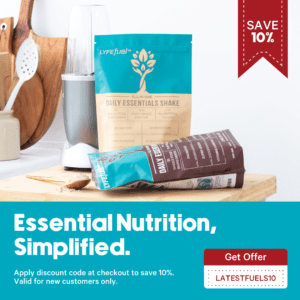 Something like our top shake, Lyfefuel Daily Essentials, will provide you with all the nutrients you need from real food ingredients only. An incredible blend of 34 ingredients that include, plant-based protein, flaxseed, organic broccoli, organic kale, berries, digestive enzymes and much more.
All in a very easy format. I tend to have 1 to 2 shakes a day to make sure I'm getting all my body needs.
Best Joint Supplements FAQ
What are the best joint supplements for arthritis pain relief?
Usually, omega-3 fatty acids are preferred to fight arthritis pain, but also resverathrol and turmeric have been proven to be effective.


How long until I see the effects of taking joint supplements?
It will depend on the severity of your pain and inflammation, but most agents should start acting within a day of your first serving. That said, they will become more apparent after 2-weeks of use, and sustained used is the best way to prevent further issues with your joints.


Are joint supplements legit? Do they work?
Yes, most of the ingredients found in the top joint supplements listed above have been scientifically proven to ease pain and promote joint health.


Should I take calcium for my joint pain?
It is not necessary. Despite the popular belief that calcium can help you with joint pain, there is no evidence that backs up this claim.


Conclusion – Best Joint Supplements for Joint Pain
That was our list of the 5 best joint supplements available right now.
Flexagain seems to be the combination of all other joint supplements. So, if you don't want to waste too much time researching, then go ahead and get it. 
Physio Flex Pro is also a strong runner-up and is a great deal for those who have an allergy to Omega 3 or vegans who don't want to consume fish oil. That said, omega 3 is a very efficient agent fighting inflammation, so we recommend consuming omega 3 if possible.
Ligament Restore, Dutch Harbor Omega, and Joint Support Nutrients are the more readily available products on our list. In addition to their official websites, you can easily find them on Amazon. However, they also come with some limitations and that's why they are further down our list.
Lastly, don't forget to have a balanced diet rich in vegetables. These are rich in micronutrients that have key roles in joint support. If you struggle with this, I would recommend consuming one meal replacement shake like LYFEfuel Daily Essentials a day.