Heal N Soothe Review | What You Need to Know Before Buying
Joint pain is an extremely irritating and infuriating ache. While constant, it feels like you can do very little to make it go away. For that reason, joint supplements for pain relief and inflammation reduction are becoming super popular. In this Heal and Soothe review, I will have a look at one of the most popular options, and discuss whether it works for me or not.
Heal and Soothe, also known as "Heal-n-Soothe" is the commercial name of a dietary supplement that is specifically designed to improve joint functions and soothe inflammation.
The supplement is available in the form of a bottle that contains 90 capsules that are claimed to be natural and highly effective. But the question remains: is Heal and Soothe really worth a shot?
In today's article, we'll provide you with a complete Heal and Soothe review to help you decide whether it's the right choice for you. 
That said, from having tried multiple joint supplements, I can't avoid being disappointed, since Heal and Soothe was not as effective as my daily joint remedy, Flexagain. But more of that later.
5 takeaways if you are short in time:
Made to improve joint functions and soothe inflammation
Natural ingredients only
Not the most comprehensive blend to help you with joint issues
Not all ingredients are scientifically backed
Flexagain is our #1 alternative to Heal N Soothe, and more effective at relieving joint pain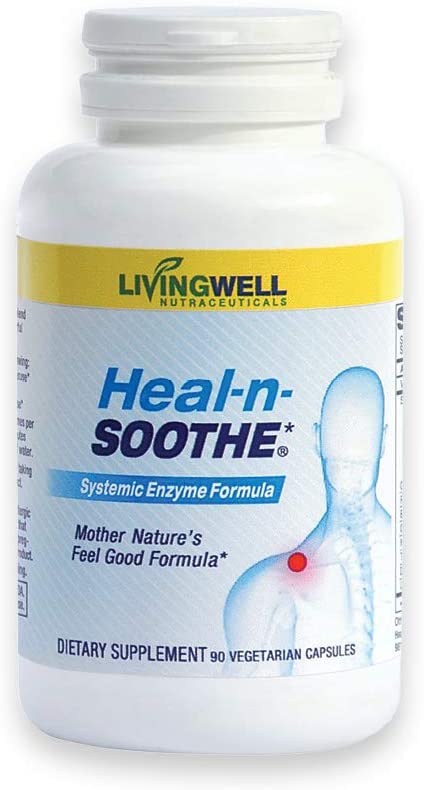 Quick Links
What Are the Ingredients of Heal N Soothe?
According to Heal and Soothe, the formula uses natural ingredients to help prevent joint inflammation using two blends:
Systematic Enzymatic Blend
Botanical Extracts
Each capsule of Heal and Soothe consists of 750 mg of compounds with enzymatic activity as well as 590 mg of botanical extracts.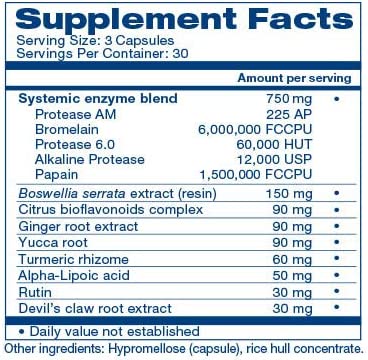 Let's have a brief overview of these ingredients and see what they have to offer:
1. Systematic Enzymatic Blend
Protease
This one is the primary ingredient of the section, which is included in 3 different forms:
Protease AM
Protease 6.0
Alkaline Protease
These hydrolytic enzymes all belong to the same group. Heal and Soothe uses different forms of the enzyme to increase its limited bioavailability.
According to studies, these compounds are responsible for breaking down the proteins produced by inflammatory mediators. This results in reducing the pain and swelling accompanied by joint inflammation.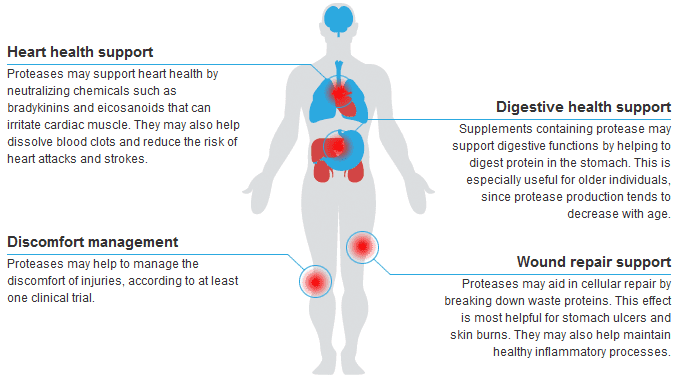 Papain
This enzyme is naturally found in Papaya, hence the name. This one also works by breaking down inflammatory proteins. 
Heal and Soothe contains around 1.5 million Food Chemical Codex Papain Units (FCCPU) of the ingredient, which is a more accurate measuring unit of enzymes than mg.
According to some studies, this ingredient helped patients reduce low back pain by up to 18% when used along with Bromelain.
Bromelain
Bromelain is similar to Papain, except that it's sourced from pineapples. This enzyme is responsible for the meat-tenderizing effect of pineapple juice. Heal and Soothe contains 6 million FCCPU of that ingredient.
The enzyme helps in breaking down the protein complex formed at the site of inflammation, which reduces pain and swelling. 
In addition to the study mentioned above, other scientific data also shows the ingredient's potential at soothing joint inflammation, although further research is often called for.
2. Botanical Extracts
Besides enzymes, Heal and Soothe included 8 botanical extracts to its list of ingredients. These ingredients are:
Heal and Soothe also contains ingredients like alpha-lipoic acid, rutin, and devil's claw root extract. 
Some studies suggest the effectiveness of these ingredients in treating arthritic inflammations, but in doses much higher than those included in the product.
Key takeaways: Heal and Soothe has all the correct ingredients to fight inflammation, but they are mostly underdosed. Find the best joint supplements to get the right doses.
Does Heal and Soothe Work?
The formula of Heal n Soothe includes a variety of ingredients that target inflammation and swelling of the joints from different angles.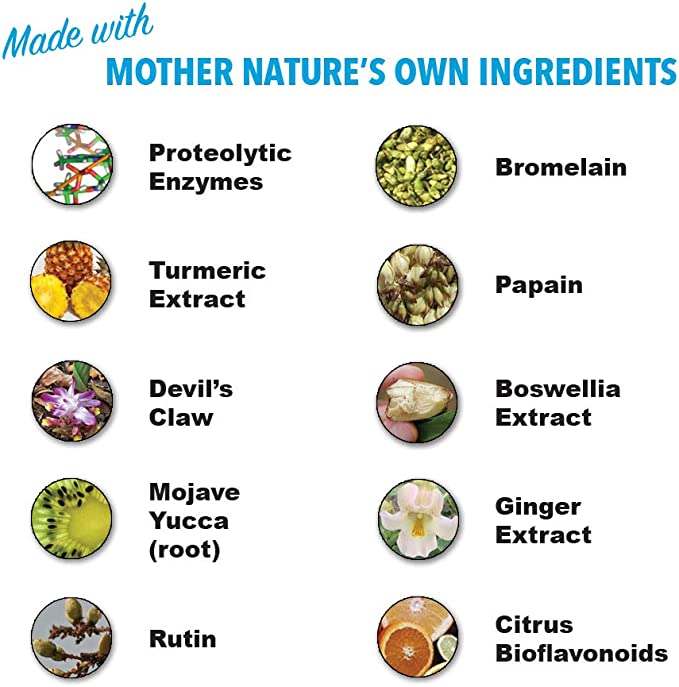 With that being said, you should know that the formula still lacks a variety of popular active ingredients that are highly effective at treating joint problems. This includes glucosamine, chondroitin, and Methylsulfonylmethane (MSM).
Additionally, some of the ingredients added to the formula are in very low doses that are far below the required ranges to achieve real effects, especially when it comes to the botanical side of the formula.
As such, while Heal N Soothe may provide some results after long-term use, they may not be as prominent as you might've hoped.
For a more effective joint supplement, look at Flexagain.
What Are the Side Effects of Heal and Soothe?
Heal and Soothe is a relatively safe formula that doesn't contain ingredients with serious side effects, with most of its common side effects including nausea, gastric upset, or minor headaches.
However, the formula may not be safe for everyone. According to the label, the formula may cause a blood thinning effect.
This makes it a dangerous combination with other blood thinning medications as well as diabetes and hemophilia patients.
Is Heal N Soothe Legit?
Heal and Soothe is made by LivingWell, which is an established company that specializes in dietary supplements and treatments to improve joint problems.
Although most ingredients are safe and the formula is suitable for vegetarians, the blood thinning warning remains questionable because the company doesn't disclose the ingredient(s), active or inactive, that cause(s) it.
Where to Buy Heal N Soothe?
Heal and Soothe is mostly available online when compared to other treatments that are available in stores as well.
Besides Heal and Soothe official website, you can also find the treatment at reputable sellers, such as Amazon and Walmart websites.
Heal N Soothe Price
So how much will Heal N Soothe cost you?
On Amazon, Heal N Soothe will cost you $44.1 per tub. Each tub contains 30 servings (90 capsules), which means each serving is $1.47.
This is, Heal N Soothe is quite affordable, but this is not surprising due to the low dosages this joint supplement offers.
Real User Heal N Soothe Reviews
Coming back, let's now have a look at other Heal N Soothe reviews. Are all as negative as we are, or are there positive Heal N Soothe reviews?
Well, on Amazon the product has a 3.9-star average rating from 7,500 reviews. This is not a great sign, since some competitors have an average over 4.2.
So what are the benefits of Heal N Soothe according to users?
As portrayed below, the top reviews claim that Heal N Soothe is very effective for them, at least in the short term.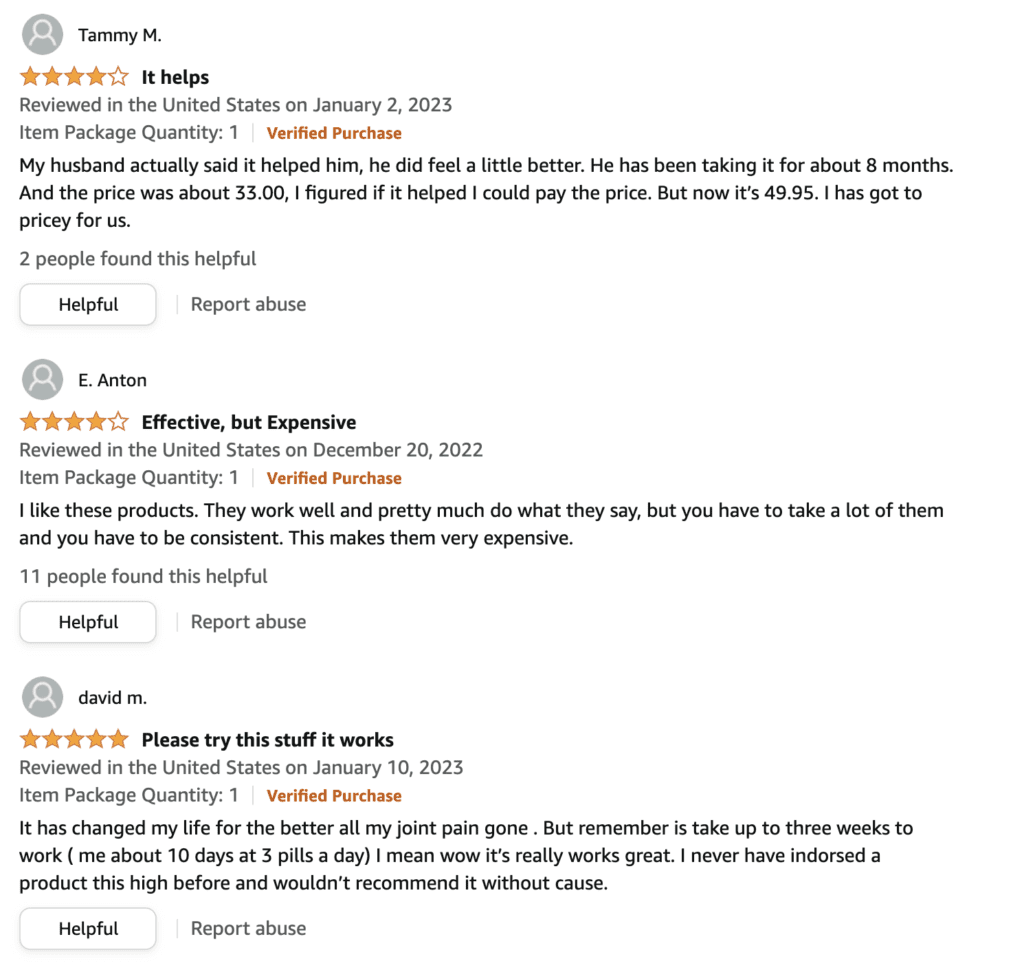 More critical reviews comment that they had some side effects while taking them. So you should be careful when buying. That's why I tend to prefer joint supplements that offer money-back guarantees.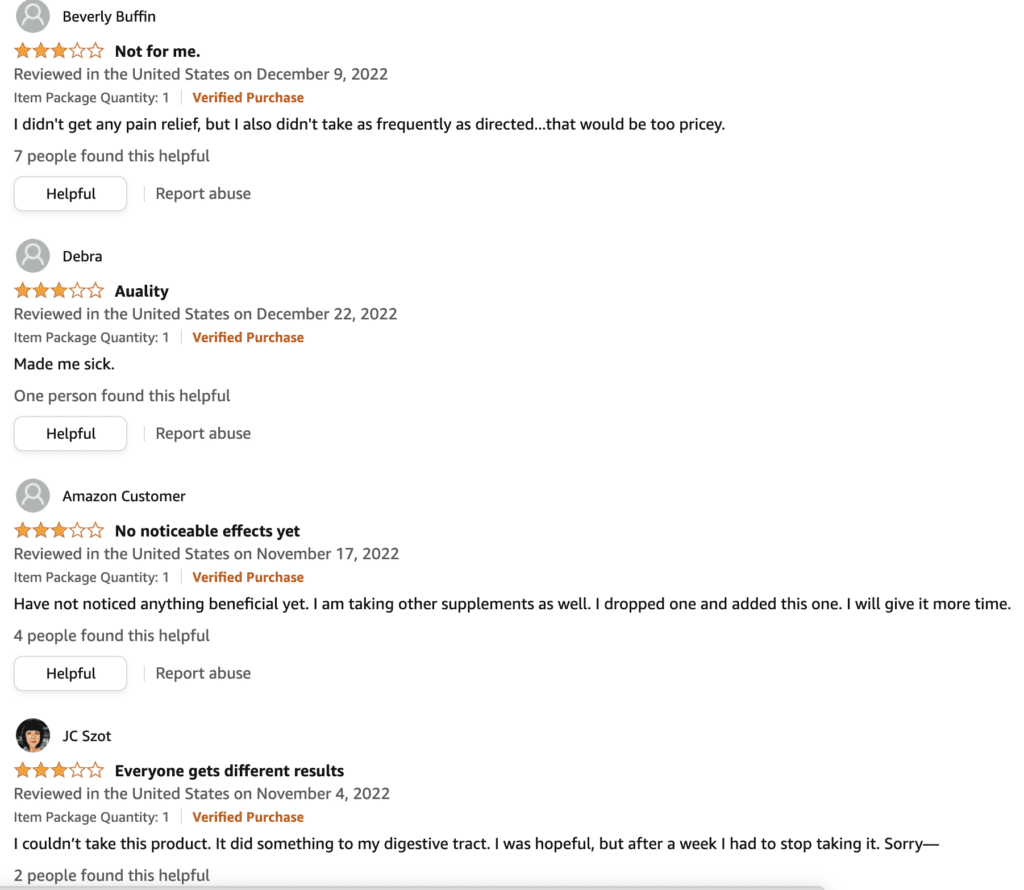 What Are the Best Alternatives to Heal and Soothe?
Since Heal and Soothe has a lot of underdosed ingredients and lacks some essential ones, we can't pick it as our ideal choice.
User comments about the side effects, also remark that Heal N Soothe is not the most effective joint supplement out there.
You can check what we consider the best joint supplements in the market here, but let's have a small comparison with some of our favorites.
#1 Heal N Soothe Alternative – Flexagain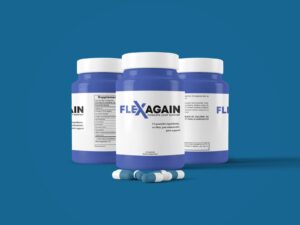 Instead, we highly recommend Flexagain as a more effective alternative. This one contains all the essential ingredients while staying generally safe for people with joint problems.
What I love about Flexagain is that all the ingredients are correctly dosed. This does mean that the serving size is bigger (4 capsules), but ensures that you are getting all you need to improve your joint health.
In fact, Flexagain is the best to combat joint swelling, mild pain, and improving joint health long term. I've already noticed huge improvements in my left shoulder, which has given me countless headaches.
Relief Factor – Not Good Enough
Another popular joint supplement is Relief Factor.
However, as we highlighted in the Relief Factor review this product is too expensive for what it offers. It makes big claims about its effectiveness, but these are not fully backed by science.
On top of that, you need to consume the product at least 3 times a day which makes it extra cumbersome.
For that, taking Heal N Soothe will be better.
The one alternative worth considering is Physio Flex Pro.
Improve Your Diet
Ironically, one of the best Heal N Soothe alternatives might be improving your diet. Many joint issues come from vitamin and nutrient (like omega-3) deficiencies.
As such, having a diet rich in micronutrients (vitamin A, D, K2, omega-3, collagen) might drastically improve your issues.
For me, LYFEfuel Daily Essentials is a life changer in this regard. This meal replacement provides me with 27 vitamins and minerals, 18g of plant-based protein, vegan omega-3 and all the nutrients my body needs. It's been a huge boost to my diet, and my #1 hack for a healthier life.
You can find more about the best meal replacement shakes here.
---
Verdict – Heal and Soothe Reviews, Skip It
This wraps it up for today's review of Heal and Soothe. As you can see, the treatment is somewhat effective but it falls short in terms of clarity and abundance of established ingredients.
It contains natural ingredients that work, but it's sadly underdosed.
Some users claim to have experienced noticeable improvements, but this is probably due to them just starting. In the long term, I suspect that the effectiveness will drop unless you up the dosage.
For that reason, if you're looking for a better recommendation, we believe that alternatives with better, more effective ingredients like Flexagain are a better value for your money!