SuperGreen Tonik Review | The Best Greens Drink
This is the SuperGreen Tonik review, where I will have a look to one of the most promising green superfood powders in the market. Founded by Sport Scientist Adam to help him combat his Chronic Fatigue, it has been a god-sent supplement for many athletes and commoners alike.
Besides, it could help you with your mental clarity, giving a boost to your immune system, providing you with more energy and even improving your sleep.
Today, I will try to discover how effective SuperGreen Tonik is; and whether this greens supplement is worth your money.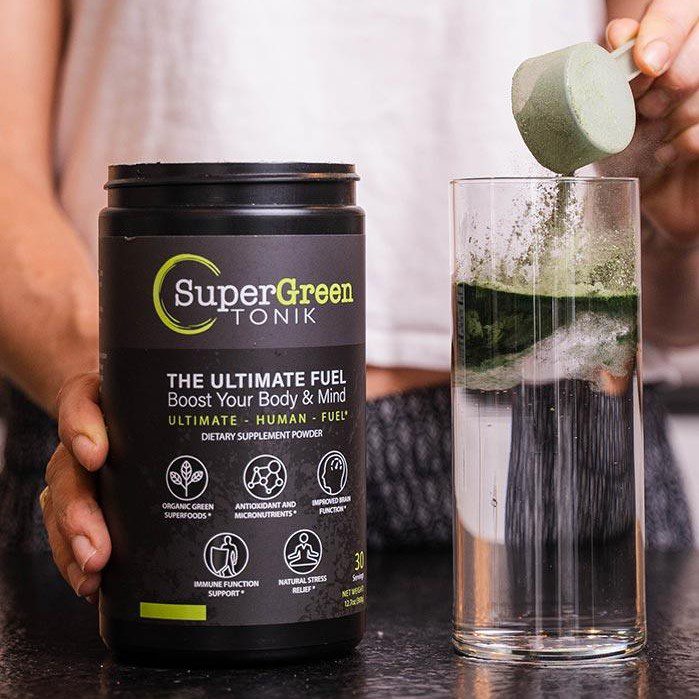 ---
SuperGreen Tonik Review at a Glance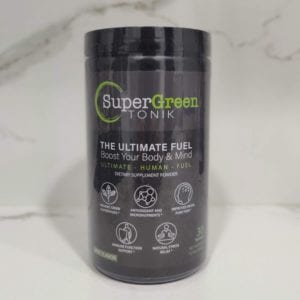 Flavours: Mint and Berry.
---
Nutrition
| | SuperGreen Tonik |
| --- | --- |
| Kcal/serving | 40 |
| Sugars (g) | 1.0 |
| Protein (g) | 3.0 |
| Fibre (g) | 2.0 |
| Vegan | Y |
| Organic | Partially |
| # of Greens | 16 |
| Adaptogens | Y |
| Probiotics | N |
| Digestive Enzymes | N |
| Sweetener | Stevia Leaf |
| Unwanted Ingredients | None |
This is not like most of the other best green superfood powders; since it contains vitamins and minerals, as well as, greens. Aka, SuperGreens Tonik includes 16 greens (e.g. kale, spinach, garlic bulb…) , PLUS 22 vitamin and minerals (synthetic).
As such, it takes a different approach to those green powders that either do not use synthetic ingredients (Athlete Greens) or focus on the phytonutrients (AmazingGrass).
The plus side of this approach is that you won't need any multivitamin supplements to take alongside your green powders.
Furthermore, it's good to see that SuperGreens Tonik chooses to be transparent with its ingredients and quantities; unlike competitors that tend to hide them.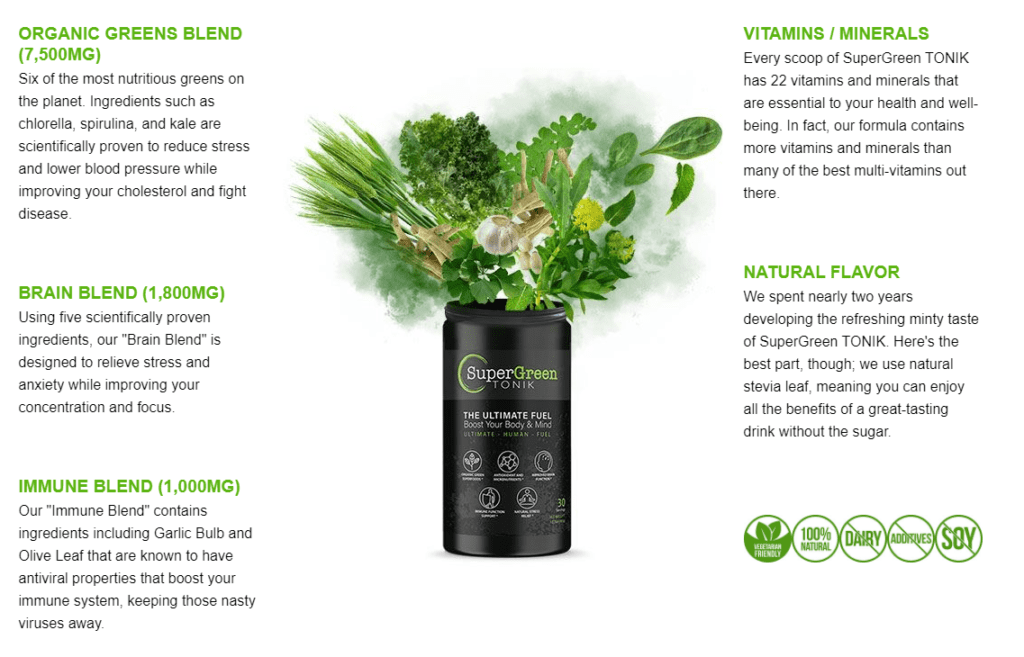 Ingredients
Core Greens Blend
As mentioned above, there's a core blend of 16 greens; 6 of which are in mostly to boost your greens intake. These will be packed with antioxidants, phenols, glucuronides, and other benefitial active compounds.
For instance, spinach is one of the most widely used green powder; due to its positive effects against cancer, bone health, or even against insulin sensitivity.
Therefore, while the list of core greens is shorter than many alternatives, you can make sure you have a strong base of vegetable powders.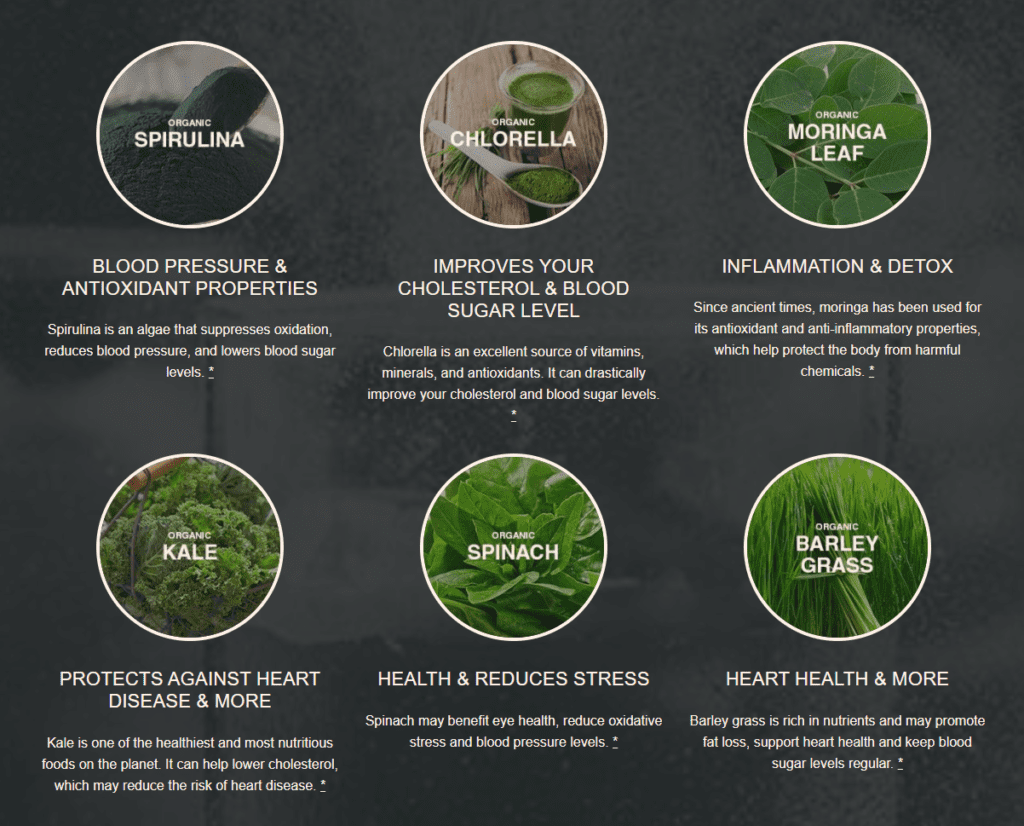 Adaptogens
As far as adaptogens goes (greens with the ability to stimulate your brain); there are four in SuperGreens:
Ashwaghanda Root Extract. One of the most popular ones; liked with stress and anxiety reduction, as well as, boosting your focus.
Bacopa Leaf Powder. This plant has been used widely in traditional Indian medicine and it contains chemicals that have roles in thinking, learning and memory.
Rhodiola Root Powder. Its roots have been linked with stress reduction, fighting fatigue, and reducing depression among other things. The recommended daily dose is between 400mg-600mg; thus, 1.5 to 2x SuperTonik's.
L-Theanine. An amino acid commonly paired with caffeine to provide a boost of awareness and focus.
Ginkgo Leaf Powder. Besides being rich in antioxidants, it is also used to fight dementia and Alzheimer's. There's also research showing that it may reduce anxiety and increase mental capabilities.
Digestive Enzymes/Probiotics
Unlike some of the best selling greens, SuperGreens Tonic's superfood blend does not include any digestive enzymes (like bromelain, protease) or probiotics (e.g. lactobacillus).
Instead, they add an immune blend consisting of dandelion leaf extract, garlic bulb extract and olive leaf extract. For instance, dandelion may help fighting inflammation, since it's rich in polyphenols.
Similarly, olive leaf might have gastroprotective and neuroprotective properties (among many others). However, the daily recommended dosage is 500-1000mg according to some sources, and SuperGreens only contains half that.
Unwanted Ingredients
This mix contains small amounts of silicon dioxide, that while it's generally safe, there are some agencies asking for more research on the additive.
Sweeteners
Stevia leaf extract (100mg) is used as sweetener.
Micronutrients – Vitamins & Minerals
As general rule, I don't recommend green powders as substitutes of multivitamins. In fact, they are rarely rich in micronutrients. However, SuperGreens Tonic adds a synthetic mix of vitamins and minerals to boost your micronutrient intake.
As a matter of fact, it will provide you with 100% or more of your Daily Values for most of them. Most except:
Vitamin A: 14% of DV
Vitamin E: 67% of DV
Vitamin K: 42 % of DV
Folate: 83% of DV
Iron: 33% of DV
Calcium: 5% of DV
Selenium: 91% of DV
Sodium: 3% of DV
Potassium: 3% of DV
While it will still be a superb source, I wonder why they have not make sure you get at least 100% for all of them.
All Ingredients
Greens Blend: Organic Spirulina Powder, Organic Collards (Kale) Leaf Powder, Organic Spinach Leaf Powder, Organic Barley Grass, Organic Chlorella Cracked Cell Wall Powder, Organic Horseradish Tree Leaf Powder.
Nootropic Blend: Ashwagandha Root Extract, Bacopa Leaf Powder, Rhodiola Root Powder, L-Theanine, Gingko Leaf Powder.
Immune Blend: Dandelion Leaf Extract, Garlic Bulb Extract, Olive Leaf Extract.
Others: Stevia Leaf, Black Pepper Fruit Extract, Inulin, Silicon Dioxide, Natural Flavour, Vit & Min mix.
Taste
| | SuperGreens Tonik |
| --- | --- |
| Best Tasting Flavour | Mint |
| Taste | 4.0/5 |
| Texture | 4.5/5 |
| Easy to Mix | Yes |
| Goes Well With | Protein |
To date, there's only one flavour for SuperGreens Tonik, a lightly mint flavoured one.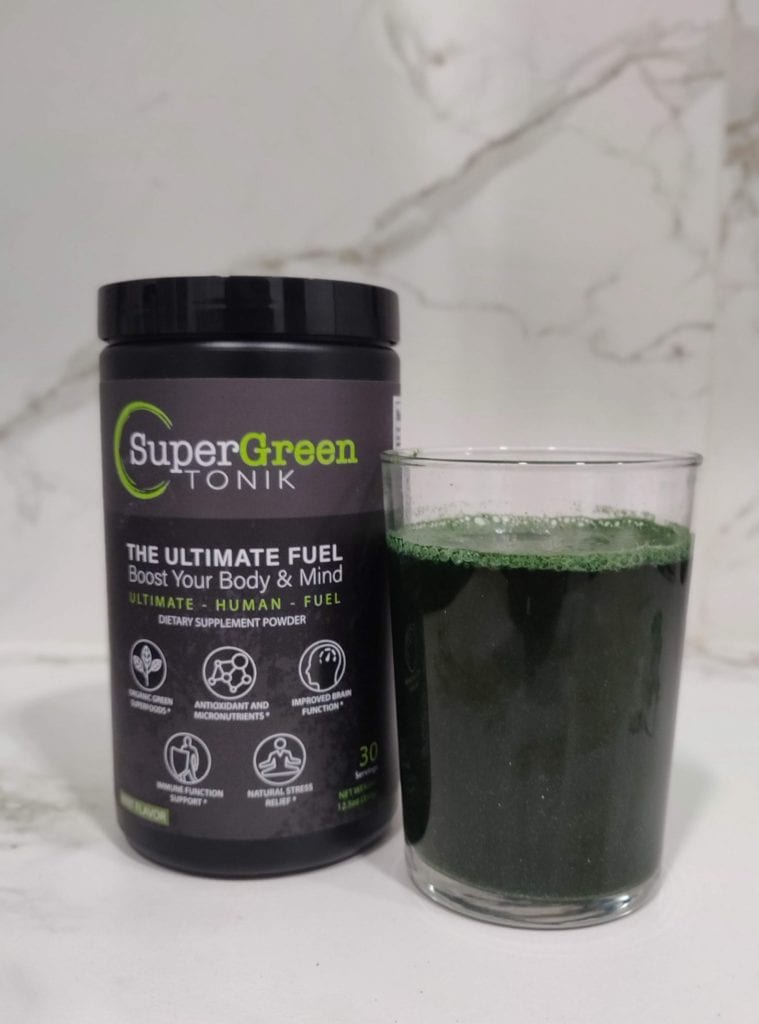 On a general note, it's a very pleasant drink to consume, without any overbearing earthy or vegetable taste. Many competitors have too many greens that make the drink to complex and hard to drink.
Besides, this is a fairly sweet greens powder, and you can notice it's been sweetened with stevia (for those who hate it). In some aspects, it reminded me of a chamomile infusion. Lastly, it has a fresh mint aftertaste that makes your mouth feel clean, which I quite enjoyed.
Personally, I found SuperGreens Tonik quite easy to drink and agreeable. However, I can see that some might find it too sweet, and I would love to see a different flavour as an option.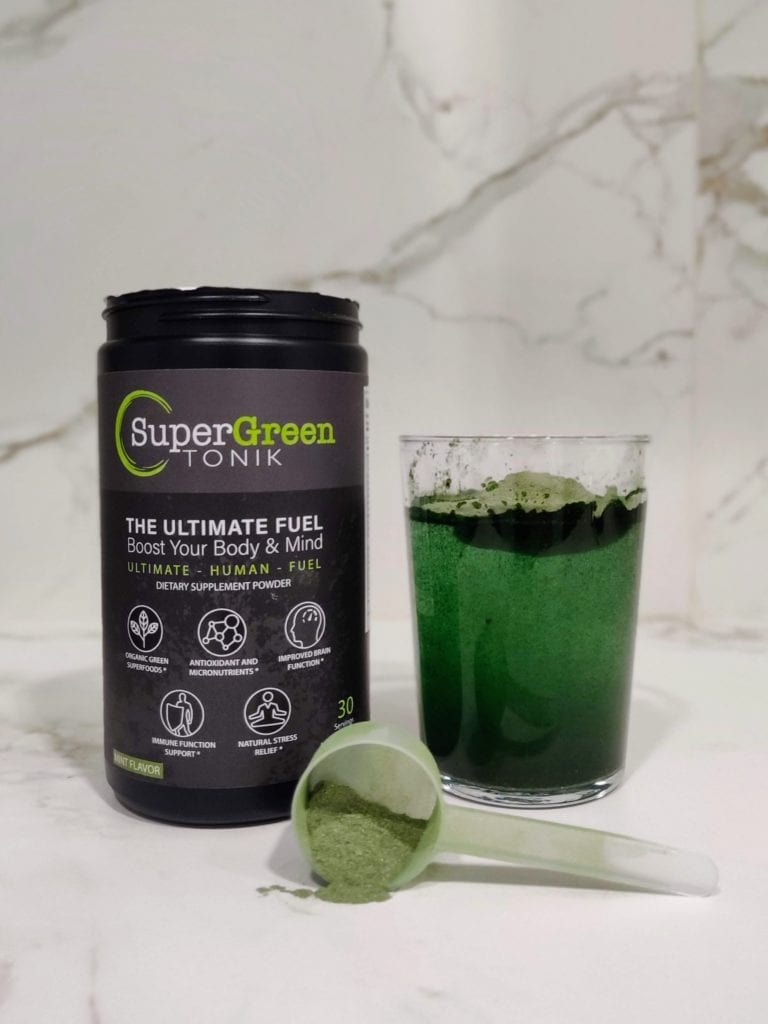 SuperGreens Tonik Benefits Reviewed
Now, for many greens powders are a healthy way to boost your nutrient and phytonutrient intake. This is, a way to ensure you get your greens, and/or to get the benefits that you would get from them.
Among other things, SuperGreen claims to be perfect for athletes, people suffering from chronic fatigue, parents and professionals. Their greens drink is meant to be "Boost and Reduce".
While all claims need to take with a grain of salt, there's no denying that many of the ingredients included do have positive effects on health, brain function, focus (boost); and do reduce anxiety, stress, risk of diseases etc. (reduce).
Assessing SuperGreens Benefits
| | |
| --- | --- |
| | Verdict |
| Quality | Yes |
| Improved Brain Function | Yes |
| Immmune Function Support | Yes |
| Stress Relief | Yes |
| More Energy | Maybe |
| Better Sleep | Maybe |
| Increased Health | Yes |
Third-party lab tested. Essential to know that you are getting the quality the manufacturer is telling you.
Improved brain function. On one side, you have the adaptogens like L-theanine and ashwagandha; which do help boosting your focus. On the other side, vitamins like B-group vitamins are essential to conserve brain health. Thus, SuperGreen Tonik will be able to help sharpen your mind.
Immune function support. Both the added vitamins and minerals, and the plants (dandelion, garlic, olive extracts) have been proven to be beneficial for your immune system. While the extent to which is clear, and might depend on the individual, it will provide a boost to your immune system.
Stress relief. Truly acting on stress goes beyond nutrition, but it's true that some key ingredients like Ashwagandha or Rhodiola can help in this regard.
Better sleep. This is, without a doubt, one of the more subjective ones. Although, they do contain few ingredients that could help with it, I think that it will depend heavily in each individual and other external factors.
More energy. Together with the aforementioned, this is one of the most arguable benefits. It is true that a more balanced diet can help you feel more energized, but for that you would need more than just green powders. Adding SuperGreen Tonik could be a way to boost this, though.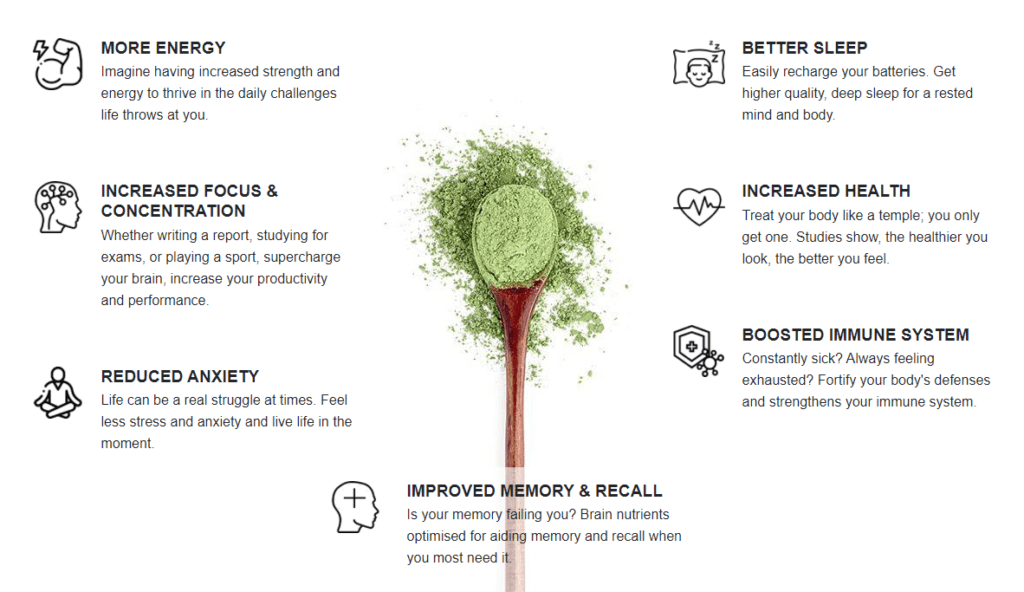 All in all, it will be a good mix that will certainly boost your mental and physical health; but make sure to pair it with a positive lifestyle. In my experience, taking greens powders does make me feel healthier (subjective); and SuperGreens is no exception.
Price & Shipping
Sadly, there's no denying that SuperGreen Tonik's superfood blend is not cheap. When you have blends that cost about $0.5 per serving; it's quite expensive, even with the bulk discounts.
You can use the code LF10 for another 10% OFF on top!
Here are the prices:
1 Tub (30 servings): $2.85/serving – $87 per tub.
3 Tubs (90 servings): $2.49/serving – $227 in total.
6 Tubs (180 servings): $2.09/serving – $377 in total.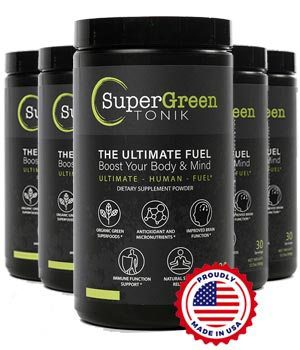 Is SuperGreens Tonik Worth It?
Generally, I tend to recommend cheaper green superfood alternatives, since I think they offer the best value option.
Examples of these include, Primal Greens or Huel Daily Greens, but the truth is that none are as good as SuperGreen Tonik.
That said, SuperGreens does offer you a pretty complete package, with proven active ingredients, and a good set of greens. Plus, I like the fact that they add most of the vitamins and minerals, as well.
Finally, I do think that it tastes pretty good, even though some might prefer the highly flavoured options, instead of the more natural approach that SuperGreens takes.
Shipping
They offer worldwide shipping. Luckily, if you live in the US, you will get free shipping and it will be delivered to you within 2-7 days.
For Canada, there's a flat rate of $40.
As for international shipping, this can be an issue with prices as high as $50 per order. Thus, you might want to look at other local brands.
About SuperGreen Tonik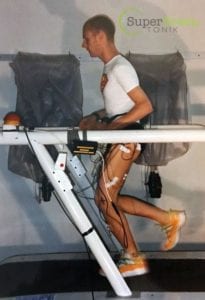 The greens drink presented today, it's the result of 2 years of work for the founder and CEO, Adam Wright. He suffered Chronic Fatigue, which didn't stop him from graduating First Class in Sports Science and being an elite Triathlete.
It did, however, eventually put break on him, making his daily routine and the care of his family extraneous. Therefore, he set on the mission to create a supplement to help combat this; and with the help of nutritionist he reached the final formula we now see in SuperGreen Tonik.
Ever since, they've provided a high-quality product, made in USA that's been helping elite Athletes and commoners alike.
Core Values
According to their page, they stick to 7 core values:
Transparency.
Integrity.
Fun.
Over deliver.
Passion.
Real science.
Giving back.
---
FAQ
Can I take more than one scoop of SuperGreen Tonik a day?
Of course, you should be able to consume more than one dose without any side effects. However, if you start getting any, you should stop.


Where is SuperGreen manufactured?
It made in the USA.


Does SuperGreen Tonik include caffeine?
No, it does not have any caffeine.


Is SuperGreen Tonik safe for Paleo/Keto/Vegan diets?
Yes.


Where should I keep SuperGreen Tonik?
After opening, it's best if stored at room temperature avoiding direct sunlight. You can also store it in the fridge.


Can I mix my SuperGreen Tonik with my protein powder?
Yes, and it might even enhance the absorption of certain nutrients.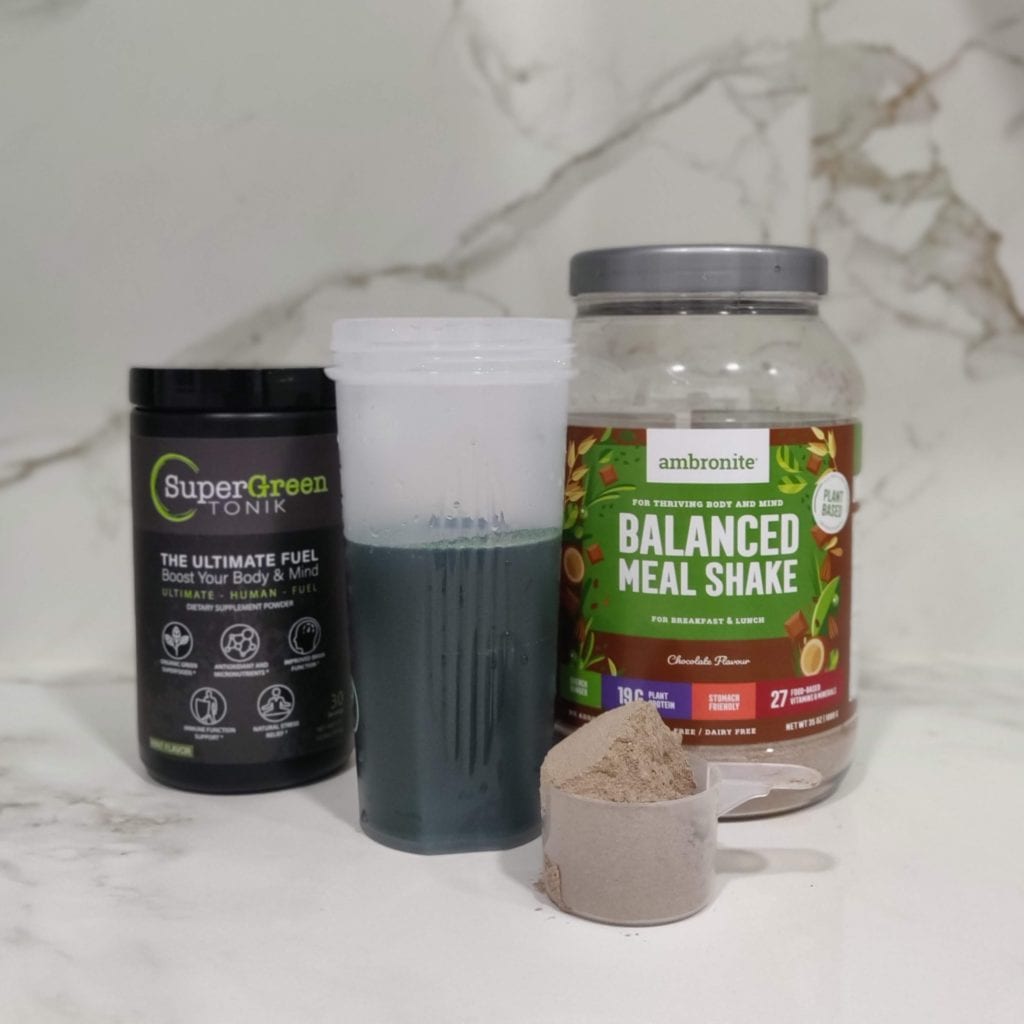 Pros/Cons
Pros
Clear information on the quantities of all ingredients – no hidden proprietary blends
Good blend of greens, adaptogens and health boosting plants
Very rich in most essential micronutrients
Clean and refreshing taste
Worldwide shipping – Free US shipping
Cons
Some active ingredients would need 2x servings/day
Not 100% of all vitamins and minerals
Can be quite expensive – international shipping is not cheap
Verdict – SuperGreens Tonik Review
I started this SuperGreens Tonik review by highlighting some of the benefits it might have on you; such as, improved sleep, more energy, a boost to the immune system etc.
While I don't think this is any miracle potion, and I feel that some of the claims will largely depend on other factors (diet, lifestyle, mental state…); I won't deny that I'm a fan of the greens they've chosen. Nutritionally, they will provide you with a mix of vegetables and mushrooms that have clear positive effects on your health.
Plus, you will have them in high enough quantities (per serving) that the active ingredients present will be useful. This is a big positive, when we compared to competitors that hide the quantities of the ingredients under "proprietary blends". Consequently, often hiding the fact that there's not enough of the good ingredients.
Besides, I found the taste to be surprisingly good and refreshing; although, it's one dimensional and can be too sweet for some.
Similarly, I think that lower prices could go a long way to make this product more attractive to the customer.
Having said all that, I would recommend SuperGreen Tonik to anyone who has extra money to invest on their health and diet.
SuperGreen Tonik
From $2.14/serving
Pros
High quality blend - greens that actually work
Rich in micronutrients. Almost 100% of all vitamins and minerals
No hidden ingredients, clear information on how much of each you get
Nice clean taste
Free US shipping
Cons
It's not cheap
Worldwide shipping is not very affordable
No option to buy unflavoured/unsweetened
Only one flavour available