Huel, The Most Successful Shake; But Is It The Best? 2022 Review
One of the giants of the industry with strong basis: quality, affordable and healthy
In this Huel review, short for Human Fuel, we shall have a look to the fastest growing UK based meal replacement brand. On a mission "to make nutritionally complete, convenient, affordable food, with minimum impact on the environment and animals", Huel holds strong ethical and environmental ideals that resonate through their products – which are suitable for both vegetarians and vegans.
These products come with minimal packaging, limited scoops and have a long shelf-life which limits the amount waste each order creates. They offer nutritionally complete meals for your convenience. On top of all of them stands Huel Powder, their best-selling meal replacement with over 100 millions meals sold.
In this Huel Review, we shall discover if this popular complete food is the right one for you.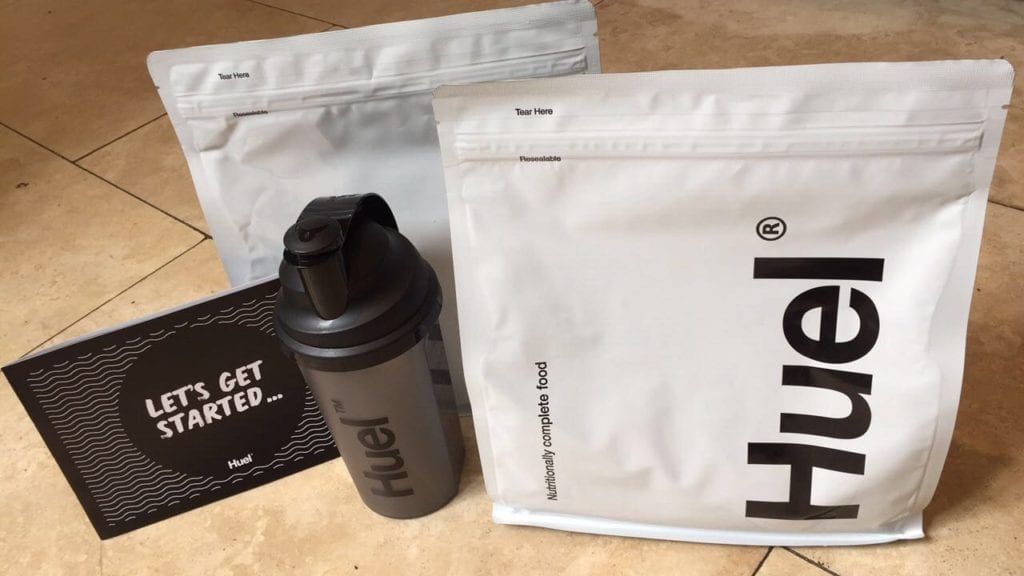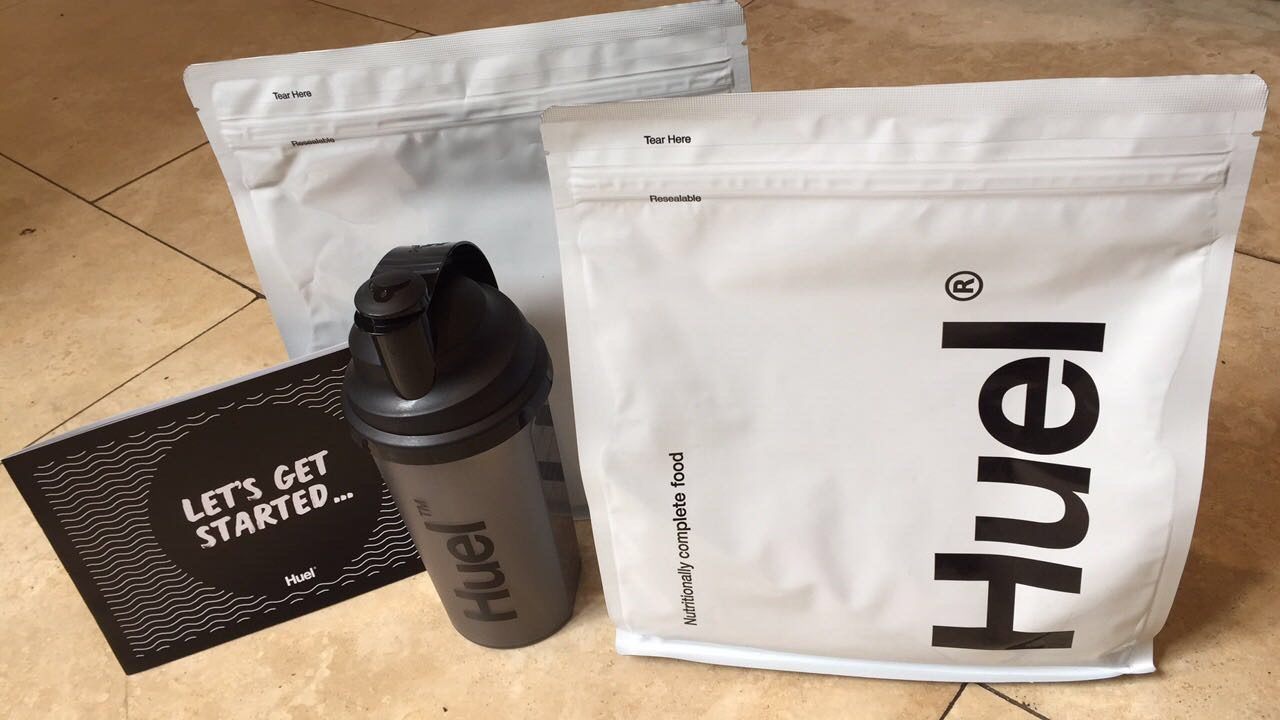 Huel Review at a Glance
Flavours (Original): Vanilla, Banana, Salted Caramel, Chocolate, Berry, Coffee, Mint Chocolate, Original, and Unflavoured & Unsweetened.
Opinion
Huel is an excellent brand, which also delivers an amazing product at an affordable price. They offer multiple complete food products (RTD, powder, bars…); but Huel Powder is their best and most successful one.
One of its strongest selling points might be its nutritional value: vegan, soy-free, gluten-free*, and high in protein. As well as being, nutritionally complete. In fact, I would say that it's one of the industry referents when it comes to complete food nutrition.
On the opposite side, the taste and texture are some of the weakest points, as I will reiterate during this Huel review. They are very thick and almost food-like, as well as being fairly neutral in taste. The oaty and earthy taste is usually paired with weak flavourings and the Huel shakes are not very sweet. Actually, this is the main reason why people look for other meal replacements.
Taking all into consideration, however, Huel is simply one of the best meal replacements you can buy: affordable, hard to get tired off, nutritionally superb and continuously being perfected.

Great nutrition, with tons of protein, fibre, low GI and low in saturated fats. Huel Powder is arguably one of the healthiest meal replacements you can buy. While it might be a little too high in protein (30g/400kcal), it's low in sugars, high in complex carbs and fibre and overall very well balanced.
Multiple flavour options. While all the flavours are not fantastic, they have a good variety starting from unflavoured to Vanilla, Chocolate and Coffee. They also have flavour boost that you can add to personalize your experience.
Very filling shake, useful for weight loss. Another thing that I like is that Huel shakes are very satiating. The thicker texture, fibre and protein help you with this.
Taste is not mind-blowing but it's easy to get used to. I often compare Huel to porridge. The first time you try you are a little disappointed. However, you keep coming back to it, consuming it regularly and never getting tired.
Website, information available, and customer support. This is something Huel does better than almost anybody else. They have very fast shipping in the UK, US and EU; great customer support; and a nice website. It's not only good looking, but also easy to navigate and contains tons of information on nutrition and other aspects of their products.
Competitive price. Despite the fact that the minimum order is a little bigger than I would like, the price per meal is pretty good; in particular, if you can stack up the discounts (bulk+subscription) or you live in the UK.
Minimal order is expensive. You need to order 2 bags of Huel Powder (34 meals), which will cost you £50 ($72.22 or €68.88). There are logistical reasons behind this, but for the customer it can be a big leap in faith.
Taste is just not exciting. This will be the main issue for most people getting started with Huel. It has a very oaty, earthy taste, with very little flavourings. In fact, I think that some of the flavours (Chocolate, Berry) leave a lot to be desired. Without a doubt, it's the #1 reason why people look for other tastier alternatives.
Pricing differences. Huel Powder is significantly cheaper in the UK, when compared to the rest of the world. Again, this is due to tax, logistics etc. but it feels unfair to the customer.
Gritty texture might put some people off. Personally, I'm a big fan, since I think it helps you feel fuller. Furthermore, Huel has made good advances in the texture department.
Better worldwide shipping terms. Currently, getting Huel shakes in certain countries is outright impossible due to the shipping fees. Having free worldwide shipping would be great, even if it required big orders.
Improvements in taste. I don't think we will see big changes here, but I hope that Huel keeps working on their Chocolate and Berry flavours, which I feel are the weakest.
Retail presence. This is a matter of time, and perhaps not the best thing during the pandemic. Nonetheless, I look forward to being able to buy Huel from my local supermarket.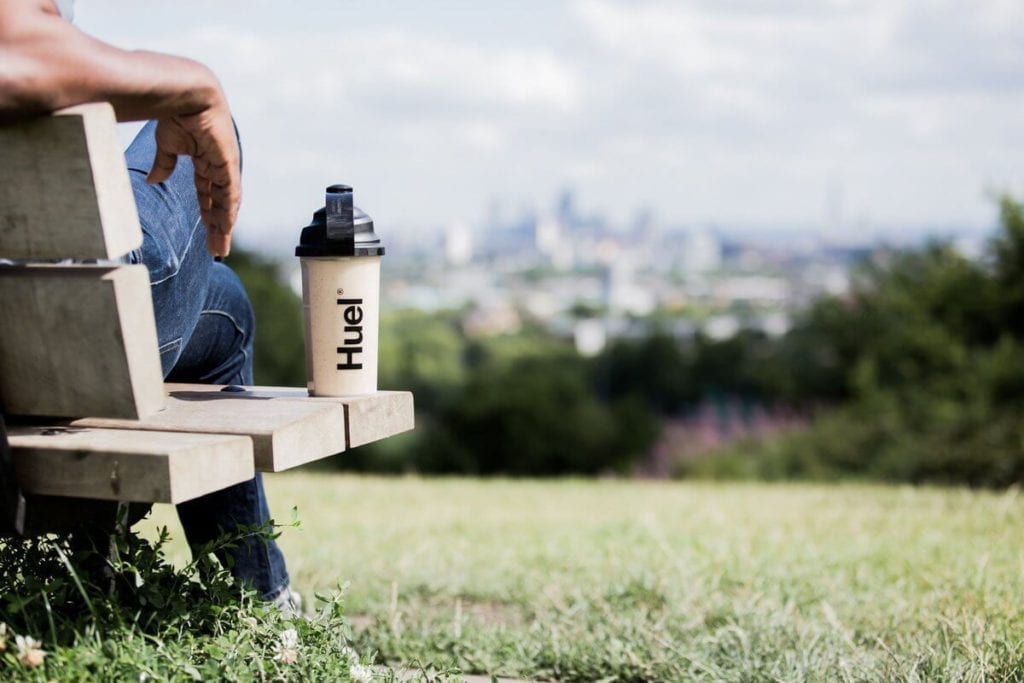 Huel Products at a Glance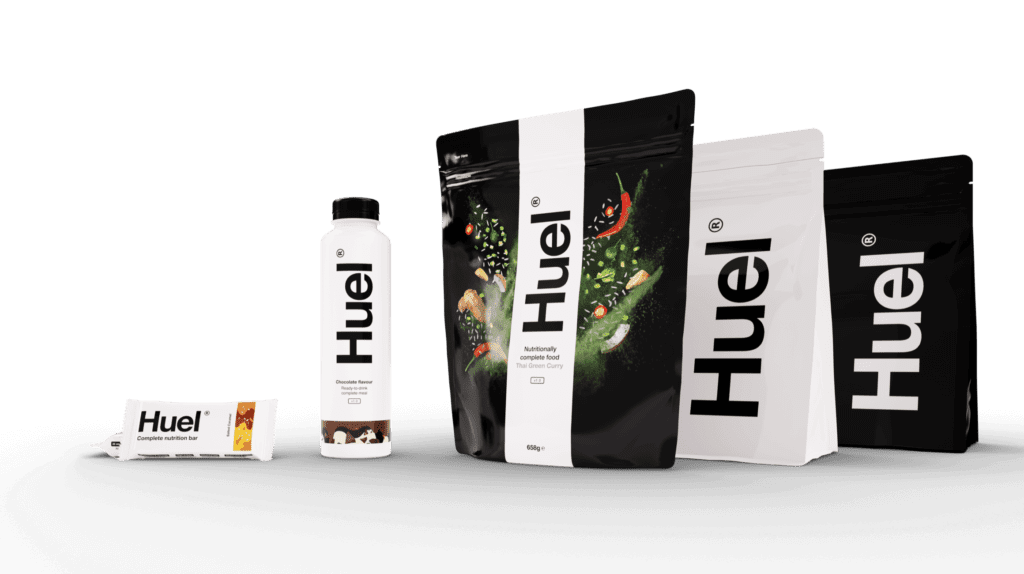 Huel offers a vast array of products in different forms and shapes. During the last year they have even expanded their range; and now they tackle 2 different areas.
Complete Meals. These are products designed to replace your meals with.
Complete Protein. High protein snacks that also include your daily vitamins and minerals and other essential nutrients.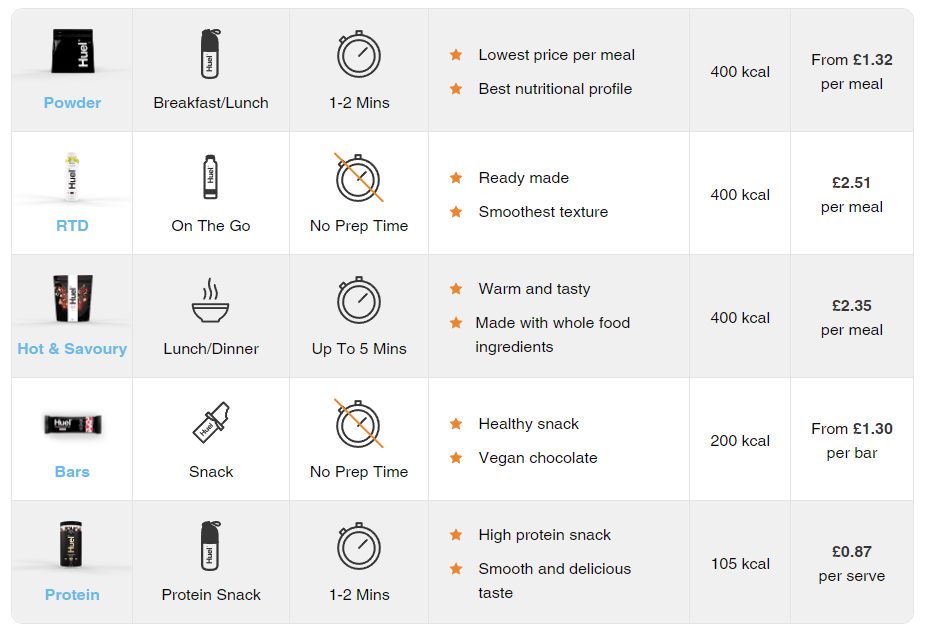 Huel Complete Meals
The complete meals are those with higher calorie count, and a more balanced macronutrient profile. Their main aim is to replace a full meal.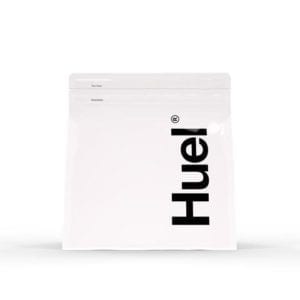 Huel Original
Powder based meal replacement
High in protein, high in fibre, omega-3
400kcal per meal, 1.2g of sugar, 30g of protein
Best for: regular use, replace meals
Also available in gluten free, and professional (tested for banned substances
Price: £1.68 per meal
Recommended: Yes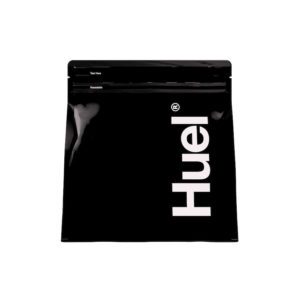 Powder based meal replacement
Low carb, no artificial sweeteners, extra protein, gluten free
400kcal per meal, 4.4g of sugar, 40g of protein
Best for: people looking for low carb meals or extra protein after workout
Price: £1.86/meal
Recommended: Yes

Ready to Drink meal replacement
Ultra convenient, soy free
400kcal per meal, 4.3g of sugar, 20g of protein
Best for: Have on the go, or drink when you have no time
Now also 2.0 version available with improved taste
Price: £3.19 per meal
Recommended: Only v2.0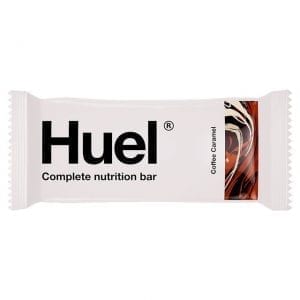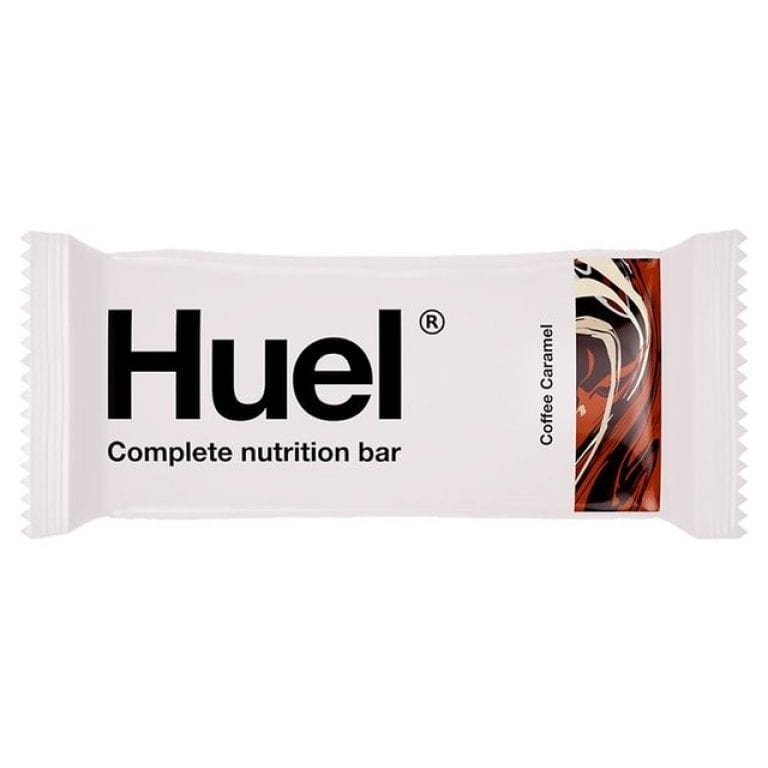 Solid based meal replacement
Soy free, nut free, complete, gluten free
200kcal per meal, 7.6g of sugar, 12g of protein
Best for: snack on the go
Price: £1.45/meal
Available in 6 flavours
Recommended: No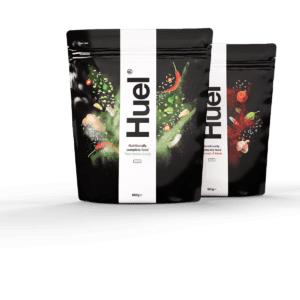 Food-like meal replacement
High in protein, to eat hot
400kcal per meal, 10g of sugar, 24g of protein
Best for: Have a warm healthy but easy to prepare meal at home
Available in multiple different flavours that completely change each meal
Price: £3.75 per meal
Recommended: Yes
You can check the individual reviews for each by clicking on their names. Overall, Huel offers a very solid range of complete meals from which all are nutritionally great, and mostly recommended.
Those which I don't recommend, I just believe that there are better alternatives out there. That said, they are neither terrible nor unhealthy, so if you don't want to purchase from another brand just go ahead.
Huel Complete Protein Snacks
As the name suggests, these are protein snacks that also contain vitamins and minerals for a more balanced meal proposition. I would use these as a protein boost or in-between meal snacks.
This is the newest branch that Huel is exploring and it's aimed to a more standard use-case of protein powders and snacks.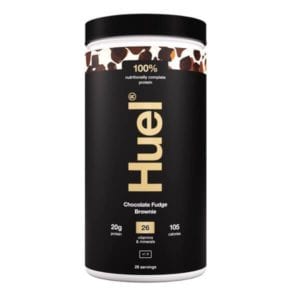 Protein powder
Soy free, complete amino acid profile, fully plant based; all micronutrients
105kcal per meal, 4.3g of sugar, 20g of protein
Best for: Protein boost after workout or during the day.
Superb taste for a vegan protein shake
Price: £0.85 per meal
Recommended: Yes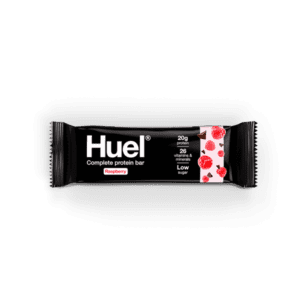 Huel Complete Protein Bars
Protein bar
High in protein, all micronutrients
200kcal per meal, 1.1g of sugar, 18 of protein
Best for: protein snack on the go or after workout meal
Price: £2.32/meal
Available in 4 flavours
Recommended: No
You can find a detailed review of each product by clicking on the title or using the search bar above. In those, I analyze each Huel meal in detail, including more specific nutrition details, pricing breakdown etc. This piece is a more focused Huel powder review.
---
Huel Starter Pack
Huel has recently launched a starter pack, as well as, given the option to the user to add single servings (bars, RTDs and bag) at the end of each purchase.
Looking at Huel's Starter Pack or Best Seller Bundle, I must admit that it's the best way to start with Huel. This includes:
1 Bag of Huel Black (Salted Caramel – Great flavour) – 17 meals
1 Bag of Hot & Savoury (Mexican Chilli) – 7 meals
4 Ready to Drink (1xVanilla, 1xChocolate, 1xBerry, 1xBanana) – 4 meals
4 Huel Bars (1xChocolate, 1xSalted Caramel, 1xPeanut Butter, 1xRaspberry & White Chocolate).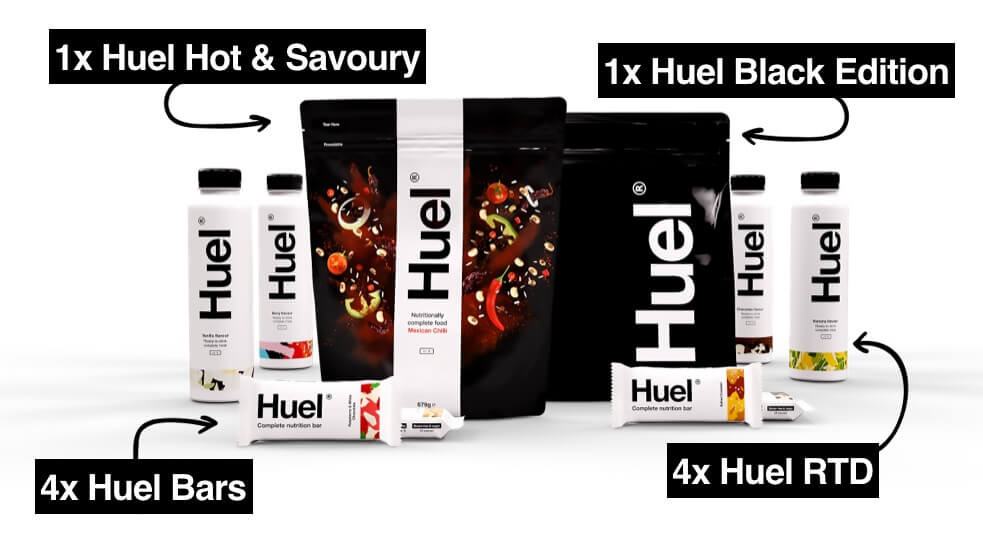 Plus, you get a free shaker and a free t-shirt when you first order it. However, you will not be able to customize the flavours nor be able to opt for Huel Original, instead of Black.
Nutritional Breakdown
Nutrition first. Taste a close second.

Huel's motto.
Huel's meal replacement powders have a nutritionally balanced design that provides at least 100% of the UK Government's 'Reference Nutrient Intakes' and the EU's 'Daily Recommended Amount'.
Huel aims to offer a vegan meal replacement sourced from real foods; including, pea and rice protein, oats, flaxseed, sunflower seeds and coconut. In fact, all Huel products are plant based and soy free; and more often than not very high in protein.
Huel's Powder version is the nutritionally most complete one, and it scores an A in the Nutriscore ranking (top score). This is a ranking created by the French Health Department to analyse the quality of foods and ingredients.
Huel Nutrition Overview
| | |
| --- | --- |
| Kcal/meal | 400 |
| Macros (C/P/F) | 40/30/30 |
| Vegan | Yes |
| Keto | No |
| Features | Soy Free, Nut Free, High Fiber |
| Non-GMO | Yes |
| Organic | No |
| Includes Probiotics | Yes |
| Artificial Sweeteners | Yes |
| Synthetic Additives | Yes |
| Contains All Micronutrients | Yes |
| Controversial Ingredients | None |
Some values vary. Gluten free option also available.
Oats, Pea Protein, Ground Flaxseed, Brown Rice Protein, Tapioca Flour, Natural Vanilla Flavouring, Sunflower Oil Powder, Micronutrient Blend*, Medium-Chain Triglyceride Powder (from Coconut), Stabiliser: Xanthan Gum, Acerola Cherry Powder, Emulsifier: Sunflower Lecithin, Kombucha Powder, Sweetener: Sucralose, Bacillus Coagulans.
Vitamin-Mineral custom blend: Potassium Citrate, Potassium Chloride, Corn Starch, Calcium Carbonate, Niacin (as Nicotinamide), Vitamin E (as D-Alpha Tocopheryl Acetate), Lutein, Lycopene, Pantothenic Acid (as Calcium-D-Pantothenate), Vitamin B6 (as Pyridoxine Hydrochloride), Riboflavin, Vitamin A (as Retinyl Acetate), Zeaxanthin, Vitamin K2 (as Menaquinone-7), L-Methylfolate, Thiamin Mononitrate, Vitamin D2 (as Ergocalciferol), Plant-Derived Vitamin D3 (as Cholecalciferol), Vitamin B12 (as Cyanocobalamin).

Protein
Per serving (400kcal):
Total Protein: 29g, 48% of RI.
Source: mostly from pea and rice protein.
Each Huel product packs high protein quantities with their powder meal replacements offering 29.6g of protein per meal for a total 148g a day – if you were to only consume Huel during the day.
This is above the 0.83g of protein per kg of body weight recommendation by the European Food Safety Agency (ESFA). Do not panic though, since this number represents the lower limit, and Huel is within the recommended range. In fact, high protein diets help to satiate hunger and too much protein is yet to be linked to any dietary diseases.
Protein Source
All Huel products are vegan, thus they cannot use whey protein; which is often considered the best source. In order to substitute whey, Huel uses a blend of pea protein and rice to provide a well-rounded amino acid profile rich in leucine.
The main reason for the blend is that pea protein is low in methionine (an essential amino acid), whereas rice has high methionine content. Rice protein also complements pea protein with extra leucine and lysine, which are essential for muscle building. Both sources have been proven to be great by many studies.
Besides, oats (excellent for essential amino acids) and flaxseeds do also provide with extra protein.
Carbohydrates
Per serving (400kcal):
Total Carbs: 38.0g, 15% of RI.
Sugars: 1.2g, 1% of RI.
Fibre: 7.0g, 35% of RI.
Maybe what distinguishes Huel's nutritional profile from others is the very low sugar quantities, only 0.9g per meal! This is an astonishing feat in a society subjected to hidden sugars, a cause of many illnesses such as diabetes. Huel, instead, offers high fibre high complex carbohydrate product, mainly coming from oats.
In fact, Huel Powder is the product with the lowest sugar in the whole line up, since they use sucralose to sweeten the shake. If you prefer shakes without artificial sweeteners, you might prefer Huel Black.
Fats
Per serving (400kcal):
Total Fats: 13g, 19% of RI.
Saturated Fats: 2.3g, 12% of RI.
Monounsaturated Fats: 2.4g.
Polyunsaturated Fats: 7.7g.
Of which Omega-3: 3.6g, mainly from ALA.
Of which Omega-6: 3.3g.
Regarding the fat sources, Huel mainly uses Sunflower Oil Powder, flaxseeds and coconut powder, the latter for MCTs. Uh? Confused about what MCTs are? In short, they are good fats. Medium chain triglycerides (MCT for short) are able to be used directly as an energy source, as opposed to other fats which first need to be processed. Huel also contains low saturated fat levels, linked to heart diseases and cardiovascular problems.
Sunflower oil is high in omega-6 fatty acids and it is often paired with flaxseed oil to bring the omega-3/6 ratio down to 1/1-1/4. Coconut oil and powder are often used for MCTs and in a more limited way as normal fat source, due to its high saturated fat content.
Micronutrients
Every part of Huel's nutrition is carefully measured. As such, all Huel products provide enough vitamins and minerals for your body to function according to the general guidelines, but they also choose to add extra of certain vitamins (like Vit C) in purpose for optimal nutrition. Following with the Vitamin C example, this is to enhance iron absorption and avoid other substances (phytic acid) from preventing it to enter the body.
Similarly, Huel also contains extra choline (vitamin B-like essential nutrient), even though it can be synthesized by the human body. This is due that dietary choline is easier to obtain, and western diets tend to run short in choline.
See below call out of where significantly more than 100%
300% Vit D2
375% Vit C
353% Phosphorous
290% Iron
447% Manganese
265% Selenium
480% Molybdenum
As for the source of the micronutrients, while Huel tries to obtain most from the prime ingredients, they do add a custom blend to reach the recommended amounts:
Phytonutrients
Phytowhat? I know it is a mouthful word, but in essence they are compounds found in plants and vegetables (mostly) that have benefitial effects in health. One of the most well-known are antioxidants.
Huel is rich in phytonutrients, namely, lycopene (antioxidant), lutein (antioxidant), zeaxanthin (prevention of macular degeneration), ferulic acid (antibacterial), avenathramides (anti-inflammatory), lignans (reduced carciovascular disease), tocols (antioxidants), phytic acid (antioxidant) and beta-glucans (lower blood cholesterol).
All the information about which Huel's phytonutrients and their role can be found in their site.
Allergens
Huel Powder contains gluten unless you buy the gluten-free option. Otherwise, as mentioned in this Huel review, Huel Powder is free of any major allergens.
Nutrition Summary
Huel powder is high in protein with 30% of the energy coming from pea and rice protein blend.
The meal is quite rich in fats, contains large quantities of omega-3, and is generally low in saturated fats . It also contains MCTs as fast energy sources.
Carbohydrates mostly come from oats (complex), and it's rich in fiber.
Huel package goes beyond macronutrients and also includes essential micronutrients and beneficial phytonutrients.
Huel Powder is the nutritionally most balanced product and the one that will fit most users.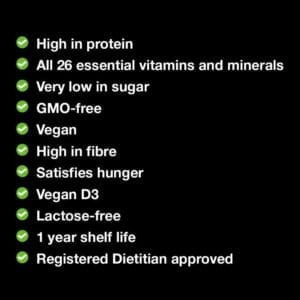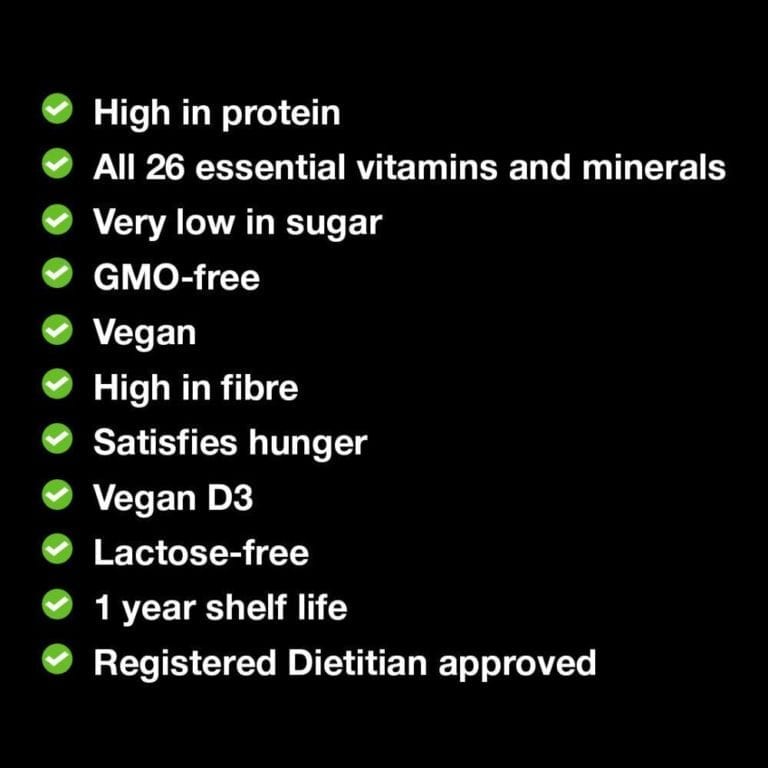 More About Huel
Huel was first launched in June 2015, founded by Julian Hearn and James Collier (while the company was funded in 2014). The UK based meal replacement brand has been a success story pretty much since the beginning, since they sold an impressive 750,000 meals in their first year. That number increased up to 14M meals between January 2017- January 2018. They have now surpassed the 100M meal barrier and have become the referent in the market. Absolutely, mind blowing numbers.
It is not only the amount of meals that has grown, but also the amount employees Huel has, in both Europe and the US. There are over 100 members of the Huel team and growing, since they are currently hiring. Despite the size, the treatment towards customers and the attention to detail has not suffered, because as Huel says "it is not just about us".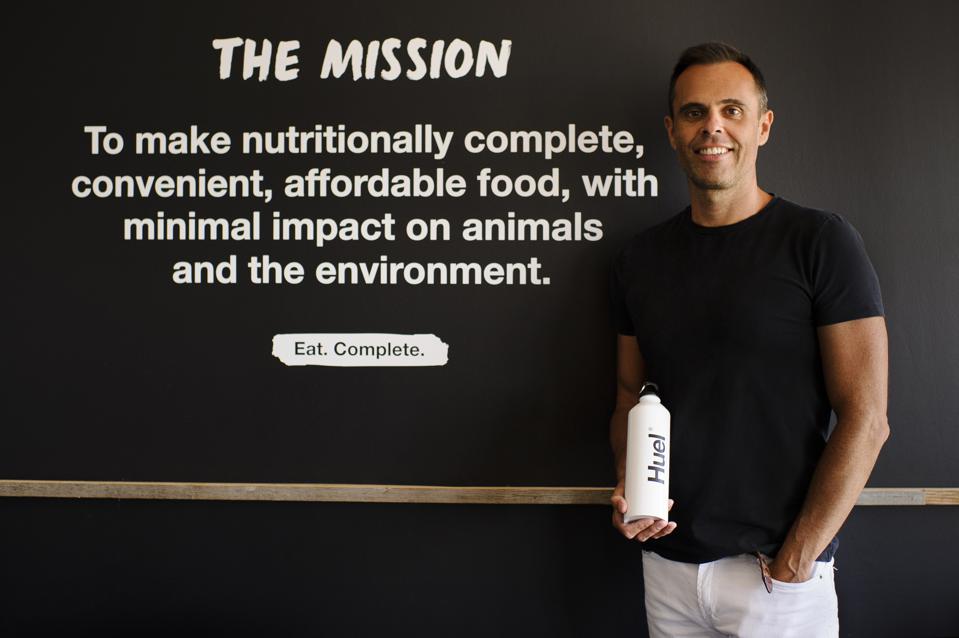 More about the Founders
At the heart of the company, Huel's founders offer up strong nutritional credibility and this is reflected in their product endorsements and nutritional balance.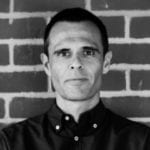 Julian Hearn is a veteran of the entrepeneur world, with a full life of employement providing him with plenty of experience. After graduating in Bournemouth University in Marketing, he worked in multiple marketing and managerial positions, including Starbucks, Tesco and Waitrose. In 2008, he founded Mash Up Media Limited, which he sold 3 years later for millions to an American company, before starting with Huel in 2014.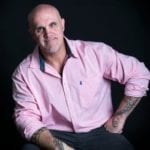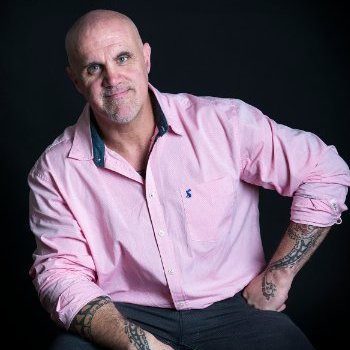 James Collier is the nutrition specialist. He studied Nutrition at the University of Surrey and has been working in the industry since. Since 1999 he has acted as nutrition consultant for Healty Action (his company) and in 2000 created the MuscleTalk forum, one of the most well known bodybuilding forums in the UK. Thus, it is no surprise that he would be the right fit to found Huel, a meal replacement with such a high protein content.
This is a great little introduction to Huel and how it all started by Julian. Great interview by Startup Mircrodose for those interested in getting to know Huel better.
More about Huel's Beliefs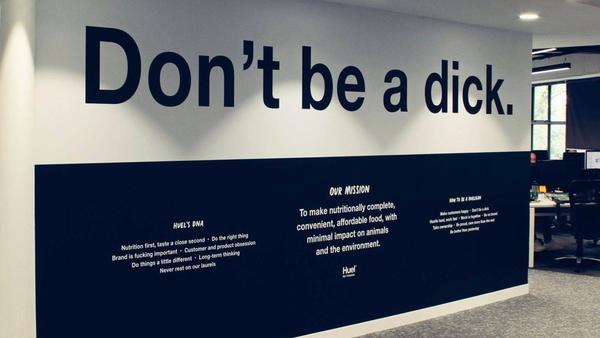 Huel is very clear estating what are the guidelines or the ideas by which the company grows and functions:
Scientific evidence and expert support. James Collier is not the only nutritionist working at Huel. Three dietitians did a blind test back in 2016 comparing Soylent, Jimmyjoy and Huel. Huel was declared the winner. The formulas have changed since, but it would be interesting to see if the results would, too.
Being affordable. While not the cheapest meal replacement in the market, it is true that €1.67/400kcal or £1.16/400kcal is not very expensive at all.
Zero food waste and minimal overall waste. As Huel can be conserved up to 1 year it is true that it offers minimal waste after the manufacturing.
High manufacturing standards.
Being ethical. All Huel products are vegan and are sourced sustainably and ethically. While I do not 100% agree being vegan = being ethical, it is true that Huel cares about the topic.
Being environmentally friendly. Huel says that because they are vegan and produce zero food waste they have smaller impact than many other conventional food. While this is true partially, I do believe Huel can do more in this regard (discussed below).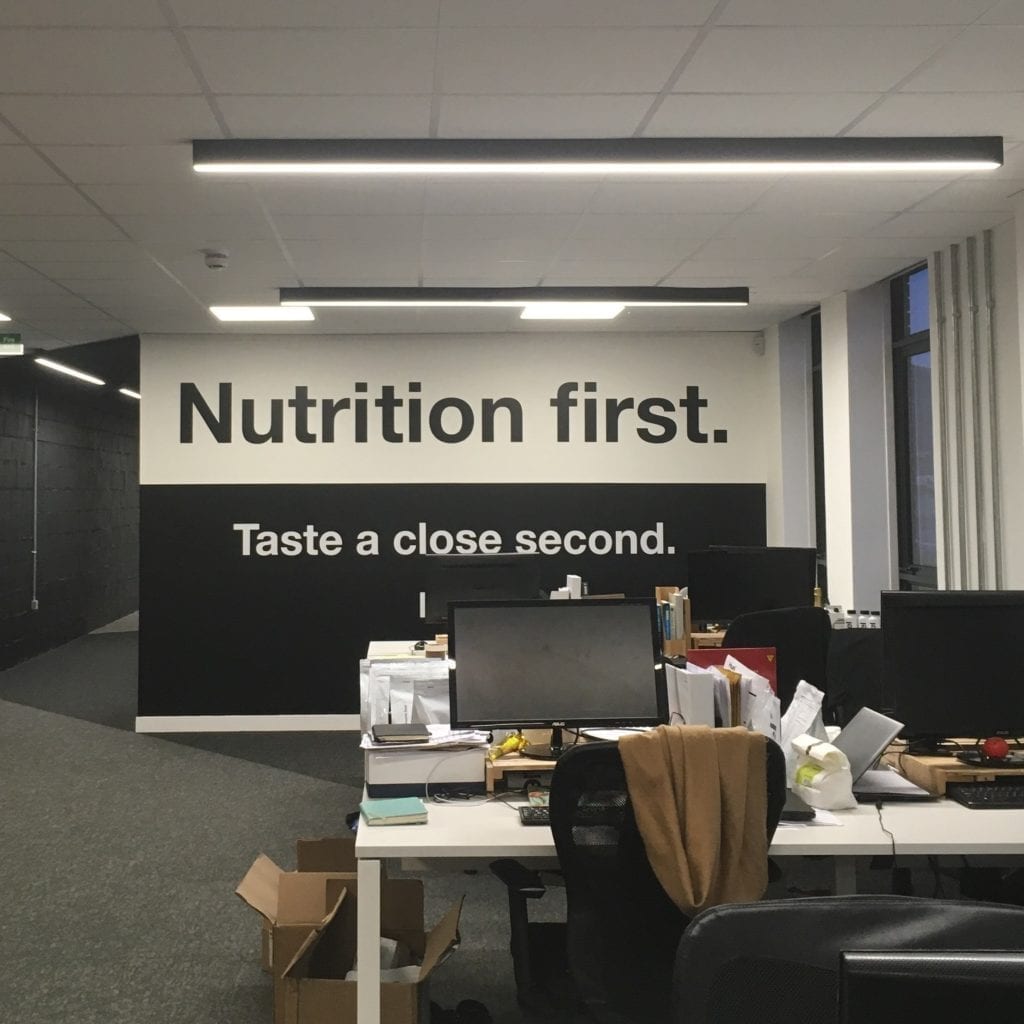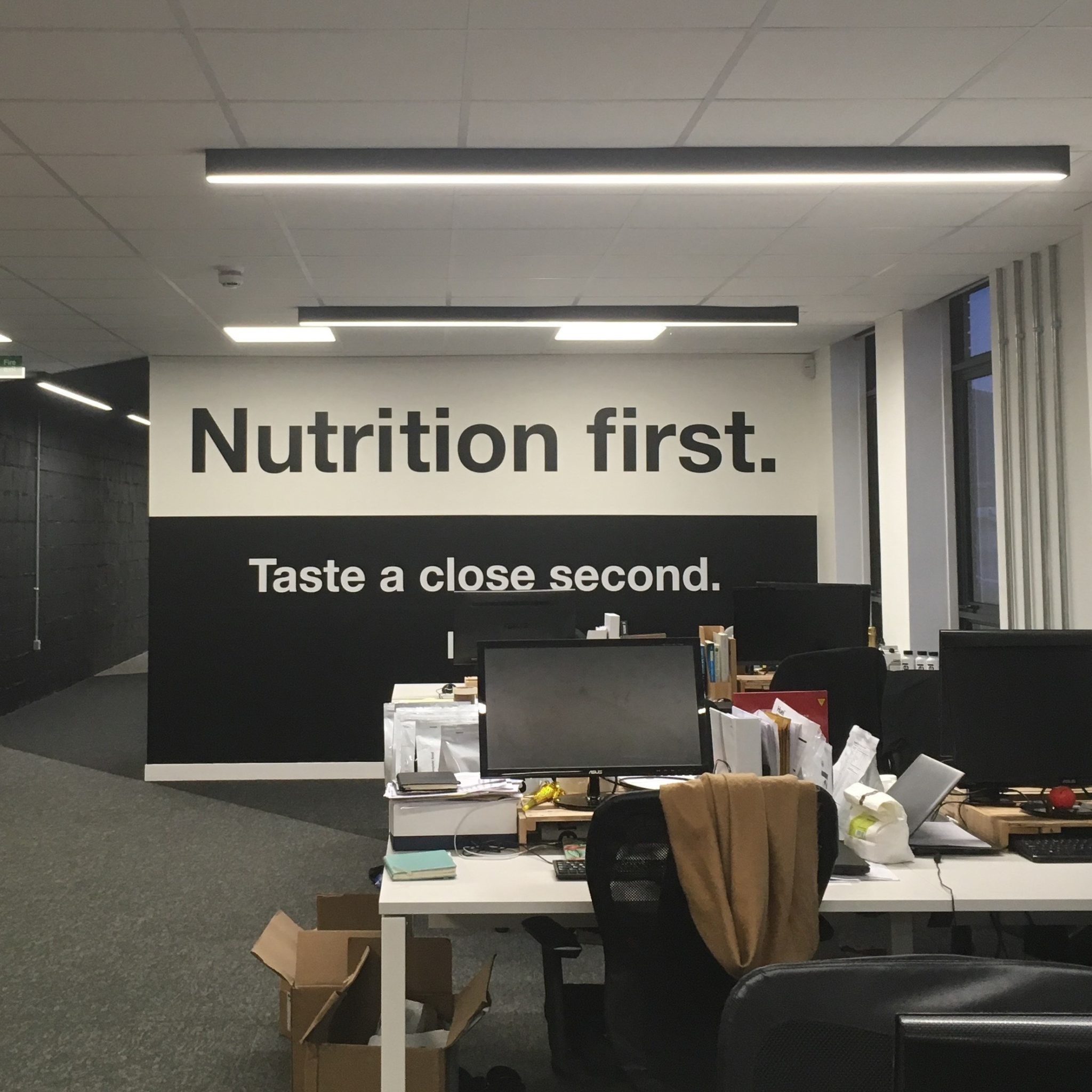 Huel Powder Pricing
The price of a product can be the do or die. In Huel's case, I would say that it's an affordable shake for most people in the UK, EU and the US.
As a matter of fact, the pricing will depend on three factors:
Location. Depending the country you live in.
Subscription. You can opt for a 10% discount when you subscribe for regular orders.
Order size. Besides the subscription discount, you can also get a bulk discount.
In the US, it starts around $2.32 per serving and can go as low as $1.70.
That said, the prices are even lower in the UK, where prices start at £1.68/400kcal and could cost you as little as £1.26 per meal.
As for Europe, it will depend in the country, but when you buy two bags each meal will cost you €2.12, and it can go as low as €1.31/meal.
The minimum order is at least 2 bags.
Huel's Packaging
"Environmentally friendly", "respectful with the environment", "minimal waste" and other catch-phrases are often used in the meal replacement industry too lightly. Packaging is often one of the aspects, where you can see the extend to which the companies really care.
Before going into what I think Huel can improve, allow me to say that in general terms they do seem to care, as showcased by many discussions in their forums about packaging and zero waste. When comparing this with what you would otherwise produce, it is insignificant.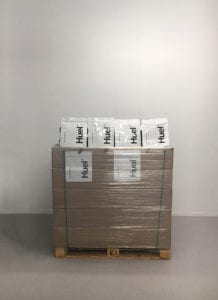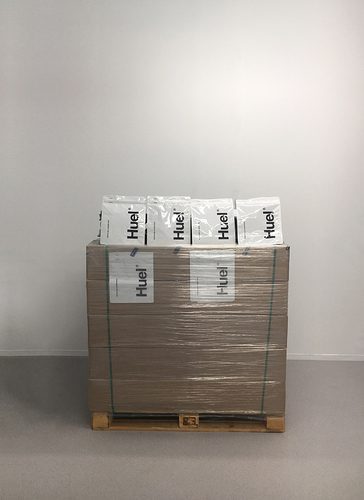 Huel Powder Bags
However, I am diverting. Huel's powder products use a 3.5kg non-recyclable bag. It is non-recyclable because it is made from different types of plastic and takes too much effort to separate them in order to recycle.
While Huel claims that they have been looking for recyclable and biodegradable alternatives, they have decided the current bag due to:
It is cheap. The bag needs to be affordable in order to keep the cost down.
Strength. The bag needs to hold all the Huel in harsh conditions (handling during the shipment) without bursting.
Protection against agents that will damage the nutrient, including, light, odour, water and air.
It has minimal impact when comparing to "normal food" or RTD products.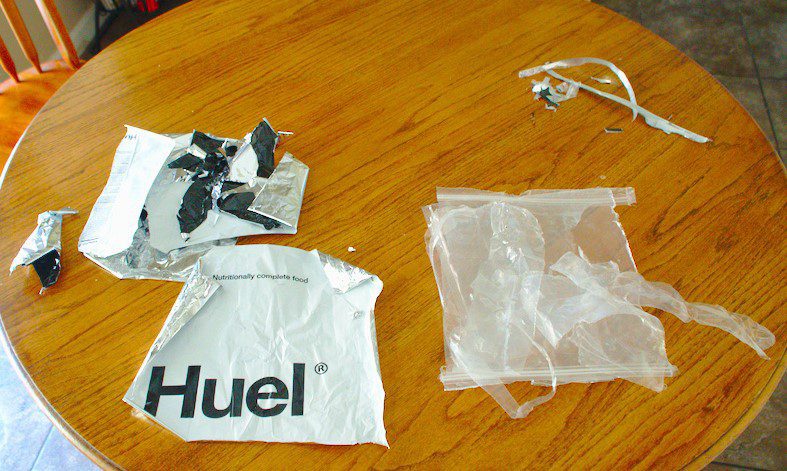 Even though the reasons for the Huel Powder bag to stay as it is, I really hope we see some advancements, like biodegradable bags. Analysing the cost of making each bag, and which one is more environmentally friendly would be a task for another time, though.
Huel Flavouring Boosts
I am not a big fan of the whole flavouring system, since they provide extra nuisance and extra waste to take care of. However, I do like the fact that they are not individual pouches, and instead they come in 150g packs with 75 servings on them.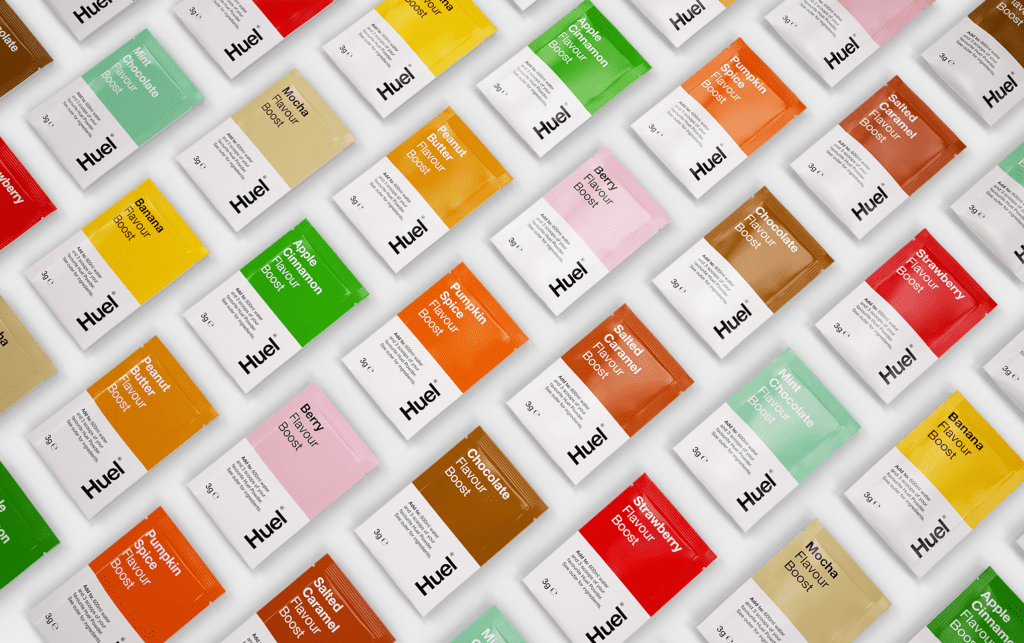 Shelf Life
Huel has 12 month shelf life, point after which some nutrients will start degrading. Does this mean that it is not to safe to eat after 12 months? No, you can consume Huel safely, it just will not be at peak nutrition.
Huel Shipping
The products are produced in Devon in the South West of England making the brand a great option for any UK based customers as free (yes, free!) delivery is usually next working day and can be delivered within a 1 hour slot of your choice.
For Europe, delivery is within 2-5 days.
As for the US, you will get free shipping in orders above $25 (almost any order) and you should get your package within 2 to 5 days, too.
However, there are some exceptions:
Malta and Cyprus –> flat €36 fee.
Canary Islands –> €16 fee.
Note also that customers living in Switzerland and Norway might have to pay custom fees.
US and Canada Huel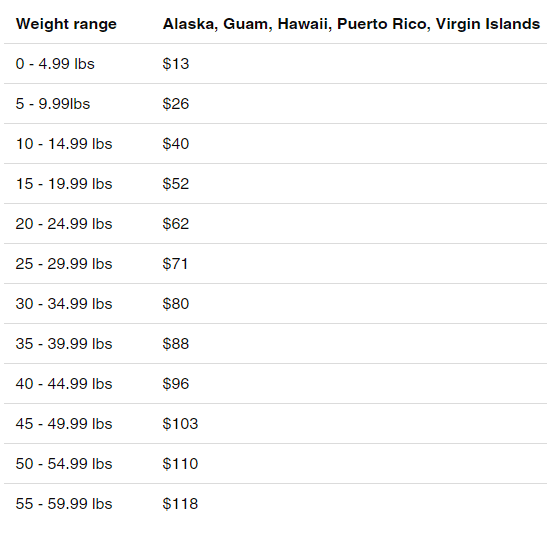 Unfortunately for Canadian customers, not even Huel has been able to beat the strict Canadian laws regarding meal replacements and they currently not deliver to Canada.
Huel also delivers to 'rest of the world', but that comes at huge extra cost, usually. For instance, delivering to New Zeeland would be about $60.
Huel Australia, the Forbidden Love
Unfortunately for Australian Huelers, Huel stopped shipping to Australia due to shipments being stopped in customs. Other users also remarked this issue in the Huel forums, and the most recent answer has been that it is not in their current plans. If you travel with Huel in your bags to Australia, you should have no problems, though.
Huel FAQ
Can I lose weight with Huel?
Yes, Huel can be an ideal addition to your weight loss diet, because it helps you tracking your calories easier, while providing a nutrient rich meal.


Can I gain weight with Huel?
Huel can be used to gain weight and muscle, due to the fact that it is rich in protein and you can easily add calories to every shake.


Can I live solely off Huel?
Yes, there are few people who live 100% off eating Huel. However, I would not recommend doing this if you are new to meal replacements. You can see how two healthy individuals lived solely of Huel for one month here.


What is the best product to start with Huel?
Huel powder is the best way to start with Huel. It is the product that offers the most well rounded nutritional profile, it is easy to make, easy to customise to your liking and you can consume it anywhere. Huel Granola is also price-wise a great deal and perhaps an easy way to start with meal replacements, since it resembles normal granola.


How does Huel taste like?
The Vanilla flavour is quite strong and quite sweet, more so than the Original, which offers a milder taste. Berry and Coffee are particular and distinctive. Something all Huel shakes have in common is the graininess and not so smooth texture.


Where is Huel made?
Huel Powder is made in Devon, South England; for the UK and EU customers. For US customers is made in Canada.

Huel RTD is made in Austria for EU buyers and in the US for UK and US customers.


When is the best time to drink Huel?
There is no best time to drink Huel, any time is a good time. While many find it the most convenient to drink for breakfast or lunch, Huel can also be consumed for dinner, after your workout, during long exercise periods…


Can I drink Huel cold or hot?
You should be careful when drinking Huel hot. You cannot add boiling water/coffee to your Huel because the nutrients (like protein) will be denatured and lost. The shake will also become really clumpy. Cold or room temperature is easier to have your shake at.


How long does Huel last?
The powder has a shelf life of over 12 months. Once prepared, you can store it in the fridge for 24h or at room temperature for 12h.


Is Huel organic?
Huel is not an organic shake. You can look at our top organic shakes, if you are looking for something.


Is Huel non-GMO?
Huel does not contain any GMO ingredients on their products, although they do not have a clear stance on pro or against GMO.


What is Huel's GI?
Huel's glycemic index is 27 which is really low. Huel's glycemic load per meal is 10, which is considered low.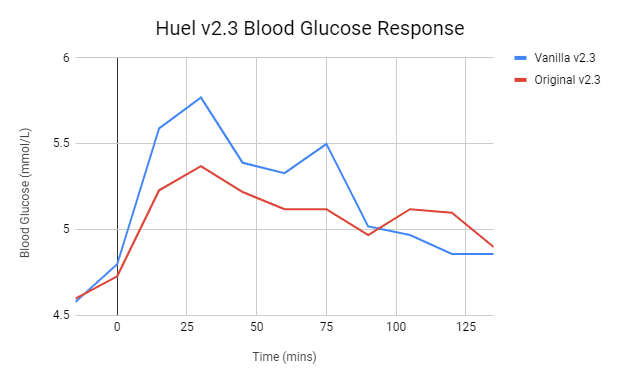 Is Huel OK for a low FODMAP diet?
Huel Powder is considered low FODMAP, thus it is good for people that suffer from IBS and other issues. However, Huel recommends sticking to a maximum of 3 scoops per meal and spreading your meals accross the day if you are particularly sensitive.

Huel Bars, on the other hand, are not low FODMAP (ingredients are different).


Is Huel safe for X disease/intolerances?
I would recommend asking your doctor or the main nutritionist James Collier in the Huel forums or via email.

However, there have been posts declaring that Huel is safe to take for the following.
Diabetes, type 1 and 2.
Crohn's disease. Recommended to limit Huel intake due to the high fiber content.
Chronic gastritis.
Ulcerative Colitis.
Gerd.
Chronic Fatigue.
Mast Cell Disease.


Does Huel offer military discount (US)?
Yes, check this page.


Does Huel offer student discount?
How to Huel
Huel products are really versitile. They are perfect for beginners and advance meal replacement users; for people looking to lose or gain weight; or for those who are just looking to improve their diet and their health. Click below to go to the right section:
How to Get Started with Huel
Huel is a great meal replacement to start with, due to its balance nutrition, flavour options and positive effect on your health. The price to get started is a bit of a barrier, since you will have to commit €54 or £45 in your first purchase (2 bags with 35 meals of 400kcal). However, you will also get a free t-shirt, a shaker and a booklet with your first order.
If this is too expensive for you, I would recommend you looking at our top Huel alternatives.
Before proceeding any further, I would recommend you reading our how to start with meal replacements guide, in which I explain the process at greater detail. You can also check the the selection of the best Huel recipes if you are looking to tweak your Huel.
5 Steps to Enjoy Your First Huel
Learn a little bit about nutrition. Particularly, how many calories (energy) you need in a daily basis. You can do this easily by using any calorie counter/tracker app, such as, MyFitnessPal. Enter your weight, age, gender and activity levels and it will calculate it for you.
Buy 2 bags of Huel from the official website using the link provided to get €/$/£10 off. I would recommend buying Vanilla and Salted Caramel in your first purchase.
Decide which meal to swap with a Huel shake. I would recommend swapping your breakfast or lunch (most popular options), but another criteria would be swapping the meal you struggle the most with. You can also take Huel after your workout.
Track your calories throughout the day, so you make sure you are staying in your goal. This is especially important for beginners to calorie counting.
Mix 3 scoops provided by Huel (around 150kcal per scoop) with 400ml of cold water (total of 450kcal). If not measure 100g for 400kcal or 125g for 500kcal (add 450ml-500ml for the latter).
Shake and enjoy your meal!
Tip! Huel is a little "grainny". If you like your shake, I recommend preparing it overnight (or at least 2h before) and leave it in the fridge for a smooth Huel shake.
---
How to Lose Weight with Huel
Before we go any further I will like to recommend you two essential pages that will help you in your weight loss journey:
How to lose weight with meal replacements. An in-depth guide that includes an awesome infographic.
How to lose weight with Huel by Huel.
Set up a caloric deficit. I personally like starting low (about 100-200kcal), so you can gradually increase the deficit as you hit plateaus. Other people recommend starting at 500kcal deficit to lose 1lb/week. For a sedentary adult male this would mean about 2,000-1,800kcal per day; for a female 1,600kcal or lower.
Make a meal plan. Include one, two or three Huel shakes in your meal plan. I would recommend swapping the meals that are the most unhealthy for you. E.g. have a 400kcal shake in the morning (with plenty of water) and another one at lunch. Then you will have about 800kcal left.
Track your food using a calorie tracker like MyFitnessPal. Make sure you stay in goals and be honest with yourself. Make an extra effort the first days to set a good precedent.
Do sports or be active, if you can. Walking, running, cycling, doing weights, dancing… Find something you enjoy doing and try to incorporate it into your routine. It will help you losing weight, and establishing a better foundation for your new healthier lifestyle.
Start a weight loss journal in the Huel forum. I know it can be intimidating, but other Huelers will be your biggest supporters and will give you invaluable advice to achieve your goals.
Otherwise, you can use one of the best shakes for weight loss.
---
How to Gain Weight with Huel
Once again Huel provides with some basic information on how to gain weight with Huel. The basics are pretty similar to losing weight. No matter why you are trying to gain weight (to put some muscle mass or because you need to put some weight on you) Huel is a good food to help you do so.
Be on a calorie surplus, i.e. you will have to eat more than what you need to maintain. About 200-500kcal more should be enough for most people.
Prepare 2-4 Huel shakes for the day in the morning. This will ensure that you always have food available. It is important that you never feel hungry while you are trying to put on weight.
Otherwise, make bigger shakes. I would have at least 4 scoops (600kcal) of Huel per meal. On top of that, if you are serious about putting weight I would add whole milk (dairy, almond, coconut) to the Huel shake to increase the caloric content in a healthy way. Other ideas to make Super Huel shakes include: peanut butter, honey, cacao powder, coconut oil, bananas or ice-cream (moderately).
If you are looking to bulk up or gain muscle, I would recommend exercising regularly with some kind of hypertrophy program. I would also have a Huel shake with some extra carbohydrates with your post-workout shake. Having the protein right after the workout will ensure better replenishment and muscle growth.
I hope this is helpful, but take into account that there are other high calorie shakes out there that might fit the bill, too.
Huel vs Other Meal Replacements
When it comes to comparisons, Huel Powder is the reference I almost always use. This is not only because Huel is the market leader, and Huel Powder is their best-seller; but also because I really like their product.
While it's not perfect and I think it lacks on taste, it's very well rounded and overall a healthy shake.
Therefore, you will find comparisons of Huel vs other meal replacements in most of my reviews. Besides, I also have a featured Huel vs Soylent comparison.
That said, here are some Huel alternatives: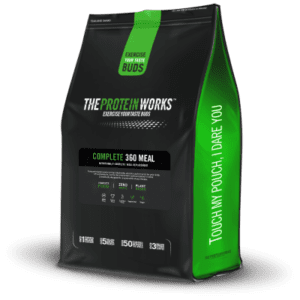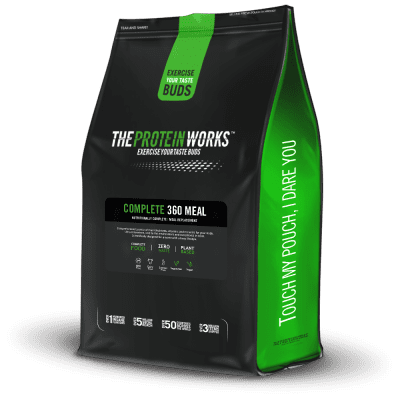 Complete 360 Meal
Best Huel Alternative
Vegan, non-GMO, soy-free.
Macros: 45C/30P/25F.
Price (low): £1/400kcal.
Better taste than Huel, still rich in protein and more affordable.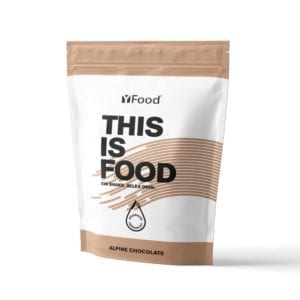 YFood Powder
Best Tasting Huel Alternative
YFood powder chocolate is the best tasting shake.
Lactose-free, gluten-free, soy-free, vegetarian.
Macros: 35C/26P/39F.
Price (low): €1.76/400kcal.
Nutritionally slightly worse due to high sugar content (lactose), but much easier to like and drink.
---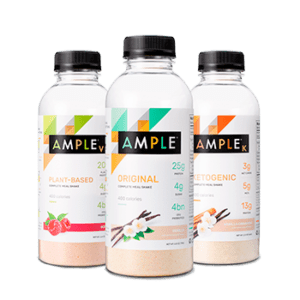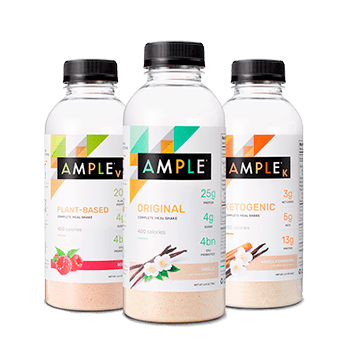 Ample Meal
Natural, Healthy
A more premium shake available in the US with more natural ingredients.
Free of artificial sweeteners and additives; Keto*, Vegan*.
Macros: Depends on variant
Price (low): $4.5/400kcal.
It's more expensive than Huel, but has better texture and taste. You can buy Original, Vegan or Keto (not-vegan).
---
As mentioned earlier, these are some of the many other options you have. Others like Mana, Runtime, Orgain, GardenofLife… also have great meal replacements.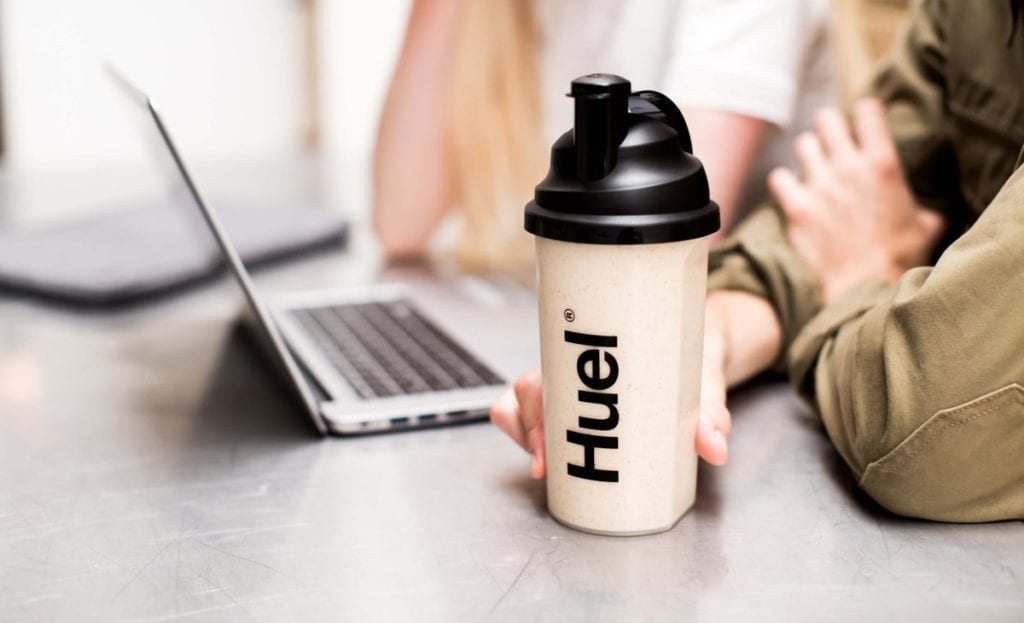 Verdict – Huel Review
Huel is a really great brand with a fantastic powder product (Huel v3.0) and other solid options (RTD, bars…). In fact, the brand has had very few missteps since inception with most of their meals being a hit. Consequently, they have quickly become a reference in the whole industry. A spot I feel they deserve, due to the quality of their meals.
As shown in this Huel Powder review, this is a shake for beginners and advance users alike. It doesn't matter if you are a casual user or hardcore-user; it will offer you one of the most nutritious meals you could have. They are great for long term use, and helping you eat better.
However, the taste of the shakes leaves some room for improvement, particularly on the flavoured options. This is why people often look for Huel alternatives that have a better taste.
All in all, Huel Powder 3.0 is a must try for everyone that eats complete foods, and one that I strongly recommend to those looking at healthy nutrition at an affordable price.
Alternatively, you can start with the Huel's best seller pack, which offers you 2 bags of Huel Black, as well as, some Ready to Drink meals and bars.
Huel Review
From £1.68 | €2.12 | $2.32
Pros
Nutritionally very well rounded, packed with protein and fiber; and very little sugar.
Well priced, particularly in the UK.
A lot of flavour variety.
Great for long term use
Superb customer service, delivery terms and user experience
Cons
More expensive for EU.
Need to buy 2 bags (34meals) minimun.
Taste is good, but not great.