Huel Weight Loss: Does It Work? What Are the Alternatives?
Using Huel for weight loss is one of the main reasons why people start using Huel meal replacement shakes.
They put their hopes and money into this plant-based meal replacement shake pushed by the overwhelmingly positive user reviews and the constant ads that they see in social media.
However, not everybody finds the success they were looking for when trying to lose weight with Huel.
Why is this? Is this your fault? Is there something you are doing wrong? Should you try another Huel diet plan?
Or is simply Huel not good for weight loss?
The truth is that while Huel is one of the best meal replacement shakes on the market, it was not designed as a weight loss powder.
That's why many Huel weight loss journeys are not as successful as the users would hope for.
Either way, in this article we will discuss how you can lose weight with Huel step by step, and we will even provide you with better alternatives that will help you lose weight faster.
Quick Links
Is Huel Good For Weight Loss?
Yes, all Huel shakes can be used for weight loss.
They have a few distinct advantages that can help you lose up to 2lb a week. These advantages include:
Huel shakes are very filling
Nutritionally complete, balanced, and healthy
Easy to count calories with
Keep you energized for longer
Help you avoid cravings
Because of the high fiber and protein content in Huel powder shakes, they are much more filling than your average sandwich or on-the-go meal. Research shows that high-protein meals are better at providing a satiety effect.
Similarly, Huel makes really easy to count calories. One Huel Black or Huel Original shake has 400kcals (~1/5th of your daily recommended intake). If you know exactly how many calories you need, it's easy to adjust each meals to your needs.
Furthermore, because Huel does low-sugar meal replacement shakes, you will feel more energized and will be able to avoid after-meal sluggishness.
Besides, like other complete foods, all Huel meal replacements are nutritionally complete. Thus, they will provide you with all the essential nutrients your body needs including protein, omega-3, vitamins and minerals.
Bonus: Unlike other meal replacement brands, Huel offers hot & savory options, Huel Hot & Savory, making dieting with Huel a little bit more fun.
How to Lose Weight with Huel in 5 Easy Steps
So, how can you lose 2lb a week with Huel?
Here's how in 5 easy steps:
Identify how many calories you need. Use a calorie calculator to know your basal metabolic rate and how many calories you need a day.
Set up a caloric deficit. I personally like starting low (about 100-200kcal), so you can gradually increase the deficit as you hit plateaus. Other people recommend starting at 500kcal deficit to lose 1lb per week. For a sedentary adult male, this would mean about 2,000-1,800kcal per day; for a female 1,600kcal or lower.
Make a meal plan. Include one, two or three Huel shakes in your meal plan. I would recommend swapping the meals that are the most unhealthy for you. E.g. have a 400kcal shake in the morning (with plenty of water) and another one at lunch. Then you will have about 800kcal left for the rest of the day.
Track your food using a calorie tracker like MyFitnessPal. Make sure you stay on goals and be honest with yourself. Make an extra effort the first days to set a good precedent.
Do sports or be active, if you can. Walking, running, cycling, doing weights, dancing… Find something you enjoy doing and try to incorporate it into your routine. It will help you lose weight, and establish a better foundation for your new healthier lifestyle.
The most important thing when starting a weight loss journey is to be consistent.
This is a marathon, not a sprint.
How To Lose Fat with Huel: Basics
The basic principle behind weight loss and fat burn is simple: burn more calories than you consume.
When your body does not have enough energy (through food) and depletes glycogen stores, it will start burning fat that has been stored in your body for this purpose.
It is recommended to aim for 1lb of fat per week, but some people can lose as much as 2lb of fat. The latter is hard, and often unsustainable.
People who lose weight fast often end up putting it back on.
We recommend focusing on building healthy habits.
Huel Diet Plan Example
So how do you incorporate Huel into your weight loss journey.
Here's a Huel diet plan based on 1,800kcal (make sure you know how many calories you need to lose weight):
Breakfast: Huel Black or Original Shake (2 scoops) – 400kcals
Snack: Huel Protein Bar – 250kcal
Lunch: Huel Shake (2 scoops) – 400kcal
Dinner: 150g of lean meat or fish, broccoli, carrot, and 1 slice of bread (or a cup of rice) – 400kcal
Total: 1,450kcal
With the example above you could have an extra banana, some fruit or even a low-calorie yogurt on top.
Otherwise, you could swap your dinner for Huel Hot and Savory, and your breakfast for some oatmeal with bananas and berries.
Huel Diet Plan 2:
Breakfast: 50g of oatmeal, with 1 ripped banana, 1 spoon of peanut butter – 400kcal
Snack: 1 apple – 95kcal
Lunch: Huel Ready to Drink – 400kcal
Snack 2: Low-fat yogurt with berries – 120kcal
Dinner: Huel Hot & Savory (1 serving) – 400kcal
Total: 1,450kcal
The Best Huel Alternative for Weight Loss
All this said, Huel shakes are not the best meal replacement shakes for weight loss.
Among the flaws that Huel shakes have, here are the biggest ones:
Huel shakes are not that tasty
They are not designed for weight loss
High-calorie servings
So what are the best Huel alternatives for weight loss?
There are 3 that I think will be more effective than Huel in helping you lose weight: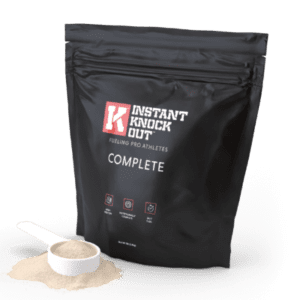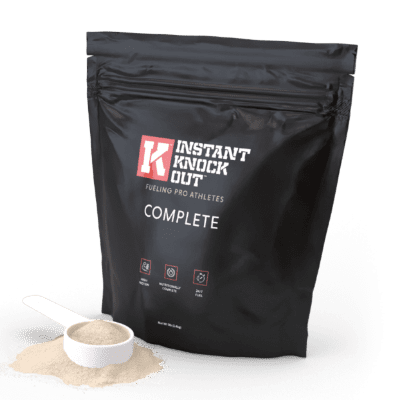 #1 Instant Knockout – Best For Men
Designed by MMA athletes to help them lose weight before their matches, it's the ultimate weight-loss meal shake for men. It's also extremely rich in protein and keeps you going for hours. It's tastier than Huel and has ingredients to accelerate weight loss.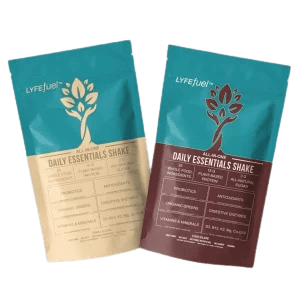 #2 Lyfefuel Daily – Best For Women
LyfeFuel is the most nutrient-rich meal replacement shake you can buy. It's a low-calorie shake packed with antioxidants, protein, omega-3, fiber… Thus, you can have smaller servings but get more nutrients per shake. Healthier and tastier than Huel shakes.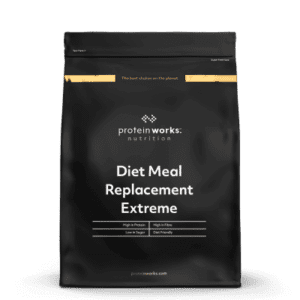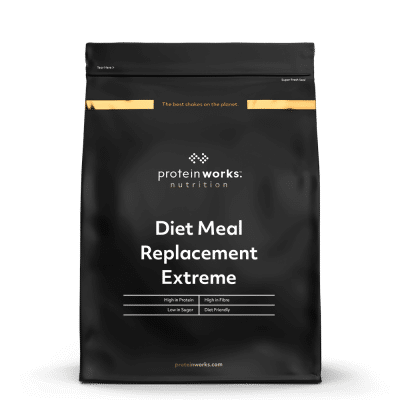 #3 Diet Extreme – Best in the UK
Diet Meal Replacement Shake by Protein Works is all you would want in a weight loss shake. It has extra ingredients to help you with weight loss, it's low in calories, rich in protein, and comes in 14 amazing flavors. One of my favorites.
If you are stuck in your weight loss journey, you can make use of fat burners, although we would recommend using them sporadically.
Huel Weight Loss Testimonials
Here are some positive accounts of people using Huel for weight loss successfully. Hopefully, you can use this as an inspiration for your journey.
u/pookey in Huel forums shared his awesome 5-week transformation using Huel.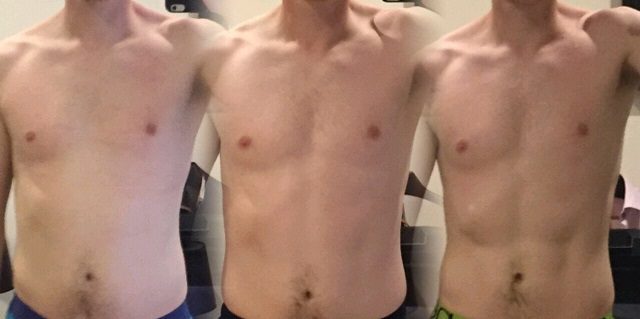 2. Redditor ryanholey lost 35kg (77lb) in 10 months with the help of Huel! Check his Huel weight loss before and after pictures.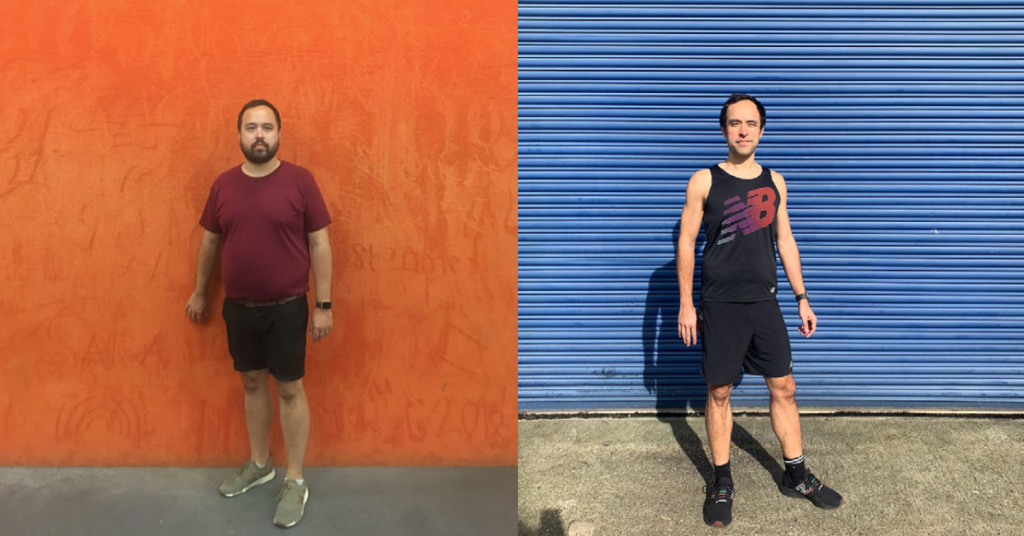 Huel Weight Loss FAQ
How much weight I can lose with Huel in a week?
Most reasonably you should expect to lose 1lb a week with Huel. If you go for a more extreme approach you could lose up to 2lb of fat per week.


What is the best Huel product for weight loss?
Arguably, Huel Black is the best Huel shake for weight loss. It has the highest protein content, and thus, it's the most filling of them all.


How many Huel shakes a day do I need to take to lose weight?
Ideally, 1-2 shakes of Huel a day should be enough. You should aim to replace your most troublesome meals with Huel. Breakfast and lunch are both great options.


Can I do intermittent fasting with Huel for weight loss?
Yes, you can use IF and Huel for weight loss. 16-8 split is used by many people together with meal replacement shakes for this purpose.


Is Huel good for weight loss?
Yes, Huel can definitely help you with your weight loss journey. It's filling, makes counting calories easy, and provides you with plenty of protein as well as other essential nutrients for a healthy and balanced diet.


Conclusion – Huel Weight Loss
As discussed in the Huel review, Huel meal replacement shakes were not designed to be used for weight loss purposes.
However, due to their high fiber and protein content, the healthy nature of the shakes, and how easy Huel makes it to count calories, they can be used successfully for weight loss.
In fact, there are hundreds of testimonials of Huel customers that have successfully used Huel to help them lose weight.
Nevertheless, there are a few meal replacement shakes like Instant Knockout (for men) and LyfeFuel Daily (for women) that will be better for weight loss than Huel.