Bol Foods Reviews | Excellent Plant-Based Ready Made Meals
In this Bol Foods review, we will have an in-depth look at one of the most interesting meal replacement shakes in the UK and other exciting ready meal options Bol Foods offers.
In fact, Bol Foods is a unique complete foods or complete nutrition company with a very distinct offering.
All their products are plant-based but come in different formats:
Bol Power shakes. Ready-to-drink meal replacement shakes
Bol One Pot Meals. Slow-cooked delicious meals ready to heat and eat.
Bol Fresh Noodles. Instant noodles made healthy.
Bol Veg Pots. Low-calorie, light complete, ready-meals.
Bol Power Soups. Soups that are nutritionally complete.
Unlike many complete food competitors, you will be able to find Bol Foods products mostly in stores, like Tesco. They have tons of exciting flavors for all their products, and a clear focus on providing you 1 or more of your daily vegetables and fruits.
There is no denying that at a glance there is a lot to like, and many of their products can be fierce competitors to industry standards like Huel Hot & Savory.
That said, how good are Bol Food meals? Are they actually tasty?
Let's find out in this Bol Foods review.
---
Bol Foods Review at a Glance
Flavors: Vanilla, Chocolate Peanut Butter, Hazelnut Latte, and Mango Coconut. These are for Power Shakes. Other products have more flavors available to them.
---
Opinion
The focus of this Bol Foods review is mainly the Bol Power shakes and the vegetable bol pots.
Unfortunately, we weren't able to find all Bol products in our local Tesco store. However, the stand in which they were looked very attractive and appealing, and their offering it's certainly exciting.
This is a huge plus for us, as many complete food products look bland and are very similar. Bol's look appetizing from the start, and have a very healthy, natural vibe.
Before going any further, it's also worth noting that Bol Foods are only available in the UK, and that not all products that they offer are nutritionally complete.
What I like
1. Great tasting meals.
2. Healthy, light, and filling. Each Bol meal was easily digestible and enjoyable.
3. Great variety of products.
4. Power Shake Oat Vanilla was incredible.
5. Great nutritional value.
6. Some of the best plant-based ready-made in the market. The soups and the bowls provide you with incredible nutrition, at a good price, and taste deliciuos.
What I dislike
1. Power Shake does not have any omega-3.
2. Not all products are available online.
3. It can be hard to find the product you like around you.
Nutritional Breakdown
Most Bol products have a similar nutritional output:
Fully plant-based
Non-GMO
Dairy-free
High in protein (~20g per serving)
Low calorie servings
High in nutrients (fibers, vitamins, minerals)
Provides you with at least 1 a day of vegetables
This last point is very noteworthy, as the 5 a day guideline set for a healthy diet by NHS is rarely followed in the UK.
Bol Power Shake Nutrition
| | |
| --- | --- |
| Kcal/meal | 316 |
| Macros (C/P/F) | 47/25/38 |
| Vegan | Yes |
| Keto | No |
| Features | Dairy Free |
| Non-GMO | Yes |
| Organic | No |
| Includes Probiotics | No |
| Artificial Sweeteners | No |
| Synthetic Additives | Yes |
| Contains All Micronutrients | Yes |
| Controversial Ingredients | None |
The exact calories vary between flavors greatly.
Carbohydrates
Per serving based on Vanilla Oats:
Total Carbs: 27g, 11% of RI.
Sugars: 16g, 18% of RI.
Fiber: 3.9g, 25% of DV.
Once again, it's worth noting that the exact numbers will differ greatly. For instance, Peanut Butter Chocolate has more fats and calories than Vanilla Oats.
One thing that Bol Power Shakes have in common is that they are rich in sugars, and contain no artificial sweeteners. Given the latest findings on how artificial sweeteners interact with your gut microbiome, this might be a very positive thing.
However, if you are looking for a low sugar meal replacement shake, Bol Power shake is not it.
On the other hand, it's also worth mentioning that Bol Power uses gluten free oats.
Protein
Per serving Oat Vanilla Power Shake:
Total Protein: 20g, 40% of DV.
Source: soy protein blend
Unlike the most popular vegan meal replacement shakes, Bol uses soy protein instead of pea and rice protein (or another plant-based protein alternative).
This is not an issue at all, unless you have any soy intolerances. In fact, soy protein isolate has a higher PDCAAS score than pea, and research has shown that concerns about the negative health effects of consuming soy are unfounded.
In products that are not Power Shakes, protein sources can vary (rice, for instance) and the quantity of protein could be a lot lower (like in some of the Bol Power soups).
Fats
Per serving (Oat Vanilla Power Shake):
Total Fats: 13.3g, 19% of RI.
Saturated Fats: 3.8g, 8% of RI.
Omega-3s: ?
One aspect that differentiates good meal replacement shakes from great ones is the whether they have any omega-3 in them.
Sadly, despite the importance of omega-3 fatty acids, there are no clear sources in Bol Power Shakes. We would expect a vegetarian option like canola oil.
Consequently, you might have to supplement with an algae vegan omega-3 supplement.
Otherwise, the fats content seems pretty balanced.
Micronutrients
Not every Bol Food meal will have all the essential vitamins and minerals your body needs.
However, Bol Power Shakes are enriched with a vitamin and mineral mix that enhances the micronutrient intake.
As such, with each Power shake you will get at least 20% of your RI of 26 vitamins and minerals.
Allergens
Allergens can vary significantly. We recommend looking at the individual nutrition labels.
Taste Test
One aspect in which we were greatly surprised by Bol was the taste.
For the purpose of this review, we tested Bol Power Shakes (Vanilla and Chocolate Peanut Butter), a Bol Veg Pot (Thai Green Curry), and a Power Soup.
Bol Power Shake Taste Review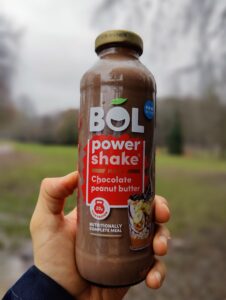 Because we love Chocolate flavored products, Bol Chocolate Peanut Butter was the first one we tried.
The texture and consistency were spot on. Creamy, silky, with perfect consistency and 0 bits.
The taste however was not as good as we hoped for. What it looked like the perfect chocolate milkshake was spoiled by a weird metallic background taste that we could not get over it.
As such, we were skeptical about Vanilla Oat, Almond and Coconut. However, this was perfection. It's mouth-watering and delicious! Incredibly creamy, with a sweet vanilla taste to it and a pleasure to drink.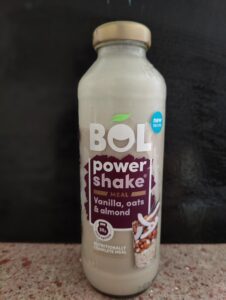 One of the best-tasting meal replacement shakes that we've tried in Latestfuels without a doubt.
Bol Veg Pots Taste Review
The Bol Veg Pots are fresh cooked meals filled with beans and vegetables. We had the Thai Green Curry pot, as this is a well-beloved curry options when we eat out.
Bol's Thai Green Curry was deliciuos. It hit the spot perfectly. After heating for 3 minutes and mixing, the pot was well-cooked and the Thai Green was on point.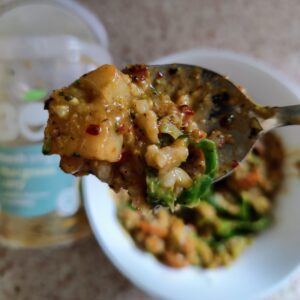 It felt fresh, light and healthy, unlike other complete food options. When compared to other vegetable pots and salads, Bol's had a better taste and didn't feel like a chore to eat.
More about Bol
Bol was founded by Paul, an avid sportsman that tried to become professional at rugby and skateboarding, but couldn't fulfill his dreams.
The journey did, nonetheless, teach him the value of nutrition and eating healthy. With Bol, he wanted to create fully plant-based recipes that would make eating healthy easy and tasty at the same time.
As previously mentioned, their focus is to provide a variety of vegetables in their meals to boost our weekly vegetable intake.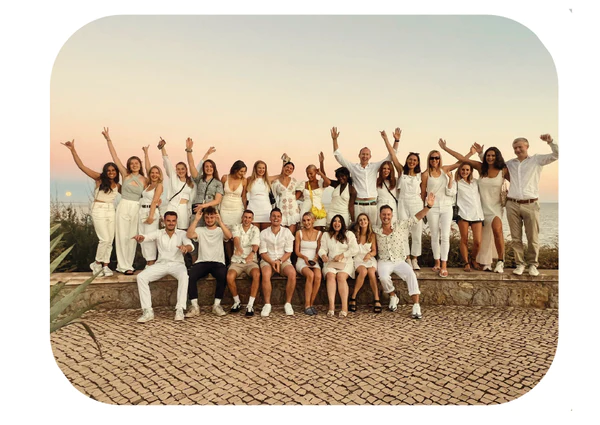 Other Bol Foods Products
In this article, we have mostly focused on the Bol Power Shake review.
That said, Bol Power Shakes were neither the first nor the only product they offer.
Here is their full line up: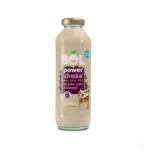 Bol Power Shake
Nutritionally complete
Includes all vitamins and minerals
20g of protein
1 of 5 a day
4 flavors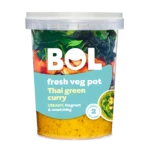 Bol Fresh Veg Pot
Mix of fresh vegetables and sauce
Heat & eat
Ideal for lunch
2 of 5 a day
5 flavors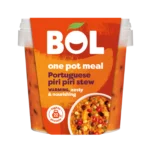 Bol One Meal Pot
Slow-cooked in advance
Heat & Eat
20g+ of protein
2 of 5 a day
4 flavors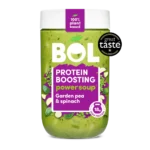 Bol Power Soup
Fresh vegetable soups
Heat & eat
Boost your nutrient intake
4 of 5 a day
6 flavors
Their latest launch adds noodles to the mix. Another great option to increase the variety of cooked and semi-cooked meals.
Pricing & Shipping
The price will vary significantly the product that you choose.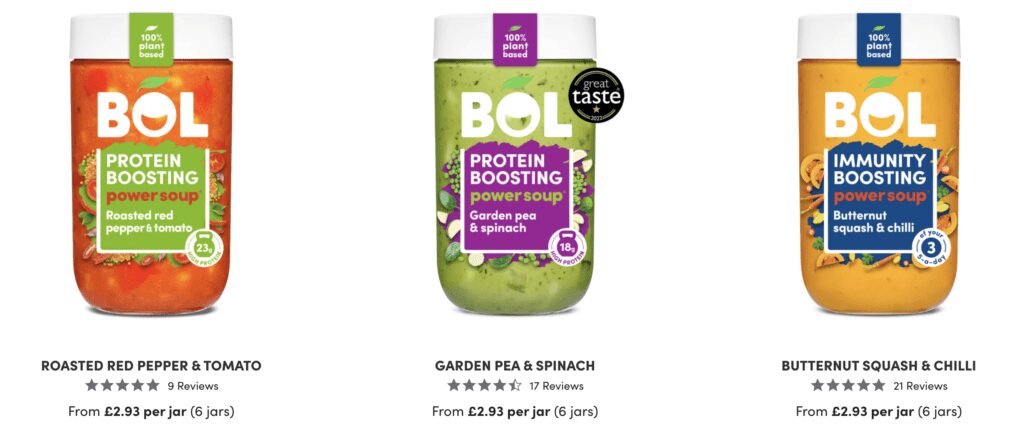 Also, Bol can be purchased both online and in retail. However, not all Bol products are available online.
Among the stockist that will have Bol Food meals are Sainsbury's, Tesco, Asda, Amazon Fresh, and Whole Foods.
Generally speaking Bol products are not cheap. For instance, if you compare a Sainsbury's or Tesco Taste the Difference Soup to Bol Power Soups, the latter are £2 more expensive.
Bol Power Shakes Are Worth the Money
That said the Power Shakes are not as expensive as expected.
Online you can buy them from £3.47 per bottle (about 320kcals) with the subscription discount (10%) off.
They come in 6-bottle packs and thus, they will cost you £20.82 (6-pack).
When compared to similar products like Huel RTD, it's a little more expensive. Huel RTD starts at £3.17 per bottle (400kcal), but feels less fresh and natural. The taste of Bol Power shakes is more agreeable, too.
Real User Bol Foods Reviews
Most Bol Food products have very positive reviews. That said, there are not many user Bol reviews out there, nor there are Amazon reviews to contrast them with.

Bol Foods FAQ
Where can I buy Bol Foods?
Most Bol Foods meals can be bought online and in retail. Stores that have Bol products include Sainsbury's, Tesco, Asda, and Whole Foods.


Does Bol have gluten?
Most Bol products are gluten-free. However, we recommend looking at each ingredient label to be sure.


Where is Bol made?
Bol meals are made in the UK.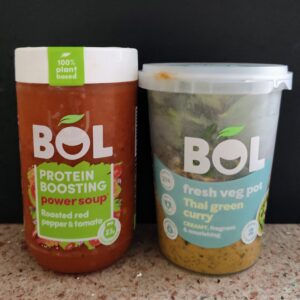 ---
Verdict – Bol Foods Review, Great Products
We approached this Bol Foods review as if it were another meal replacement company.
The truth is that Bol Foods is not your traditional meal replacement or complete food brand. While they do make ready to make nutritionally complete shakes (Power Shakes), most of their line out is focused on providing you with balanced meal alternatives.
Hot plant-based meals that you can use for lunch and dinner mostly. They are not nutritionally complete, but they are excellent at providing you a nutritional boost. In particular when it comes to your micronutrient and phytonutrient intake.
This is because they are packed with plants, legumes and grains that are rich in nutrients but low in calories.
Bol is also readily available in the major UK retailers (Tesco, Sainsbury's and Asda), even if their offering is limited in smaller shops.
Taking everything into account, we must say that we are extremely impressed with the offering Bol Food has. It will become a staple in our diets, as we really enjoyed the flavors of most meals we tried.
The Thai Green Curry Veg Pot was fantastic, and the Power Shakes are a serious alternative to Huel's Ready to Drink products (which are also available in Tesco & Sainsbury's).
Bottom-line: Great way to boost your diet, and have tasty but convenient meals.
Bol Foods
From £3.47/serving
Pros
Great product variety
Superb hot meal options
Power Shake Vanilla is incredibly tasty
Reasonable pricing
Boost to your 5 a day
Cons
Power Shake Chocolate is not good
Lacks omega-3
Only Power Shake is nutritionally complete
Can be hard to find on retail