Basal Fundamentals Review | Great Plant Based Shakes Made In Canada
It's been awhile, but we're back at it! This is the Basal Fundamental Meal review, a brand new product available in the US. 
Brought to you by the makers of Hol Food, this marks the first plant-based offering from the company. By definition, the word "basal" refers to something that is foundational or of essence. This should give a pretty good idea of the thought process in creating a product like Basal. 
Basal Fundamental Meal is a vegan meal replacement containing 24g of protein, 7g of fiber, and 37g of carbs, all at 350 calories per serving. Also of note, Basal contains 13g of fat, with clear omega-3 & omega-6 sources to go along with 25 vitamins and minerals, all sourced naturally and organically.
As a fan of Hol Food, I was really excited to try it out, and I must admit it did not disappoint! Basal Fundamental Meals are an excellent product. Let's see why.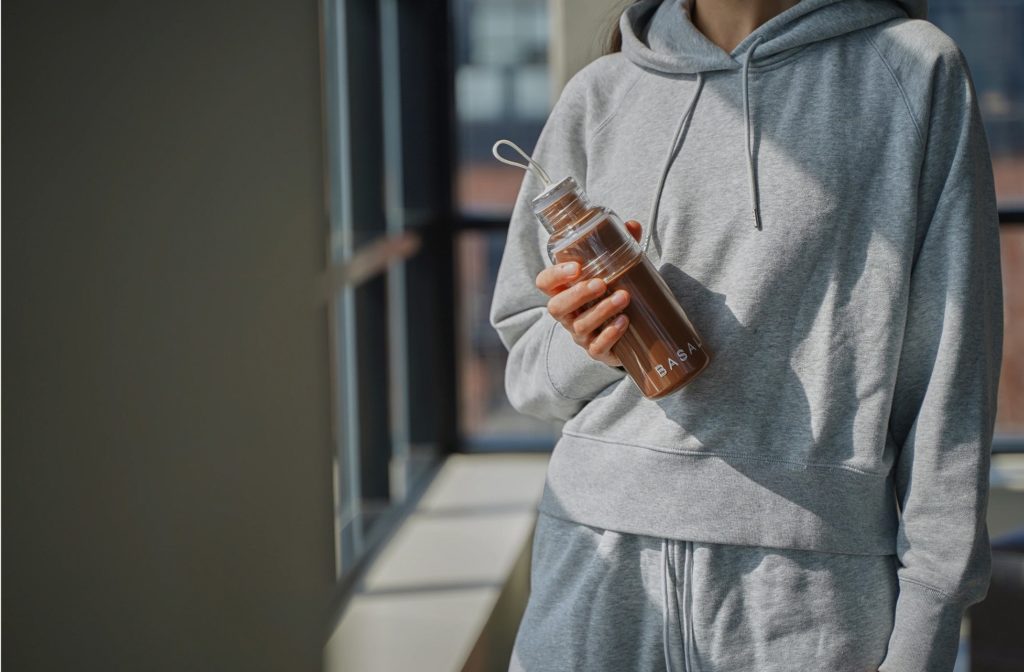 ---
Basal at a Glance
Flavours: Chocolate.
---
Opinion
So we first heard rumblings about Basal in late 2021, and has likely been in the works longer than that. Fun fact….our Hol Food review (which you should absolutely check out) started out as an early inquiry about Basal. Though it wasn't quite ready for primetime at that point, it was being meticulously fine tuned. 
The Welcome Kit, which is what we have, contains 10 servings, as well as a Basal branded tumbler, manufactured by Kinto of Japan.
I was surprised to see that it actually comes in packaging that is similar to coffee, as it has the folding arms to seal the bag. I honestly thought that was just for the eclectic stock photos. Nonetheless, the bag is thick and lined to preserve freshness.
The tumbler is a well built plastic, that is polished to the point, it actually looks like glass. There are printed measurement markings on the outside, and it goes to 400ml. Also of note, it's a dual cap tumbler, meaning there is a top cap and mid cap that's removable, but still somewhat narrow, so be careful when adding Basal.
Make sure you read the directions included with the tumbler. Much of it is common sense, but there are few things you'll need to be aware of.
Early Positive Thoughts
1. Ultra smooth. No matter how you prepare, the shake is always pleasantly smooth. Not often found in plant-based powders
2. Pleasant tasting. One of the better chocolates out there.
3. Emphasis on sustainability. All packaging is recyclable and the tumbler also acts as the measuring tool. No need for plastic scoops. Well thought.
4. Great in all forms. Standalone, with milk, or mixed with fruit, it was always really good.
5. Free/Affordable shipping. Free within Canada, and only $4 to the US. Great deal!
6. Well designed webpage. Very visually pleasing and not hard to navigate.
Hopeful Future Improvements
1. Optional scoop. I appreciate the vision, but maybe offer just one. The tumbler only does a so-so job of mixing.
2. Improve discounts. Only if possible of course. Times are tough for businesses and people alike.
3. Improve shelf life. My bag was around five months out. May be challenging for those who ordered in bulk.
Nutritional Breakdown
Unlike the previous mentioned Hol Food, Basal offers a plant-based meal replacement shake. Not only that, but they don't use any soy, thus it's apt for those with a soy allergy.
Nutritionally speaking, Basal shakes are high in protein, making them ideal for those with a more active lifestyle. They also have a similar macronutrient distribution to that of industry leaders like Huel.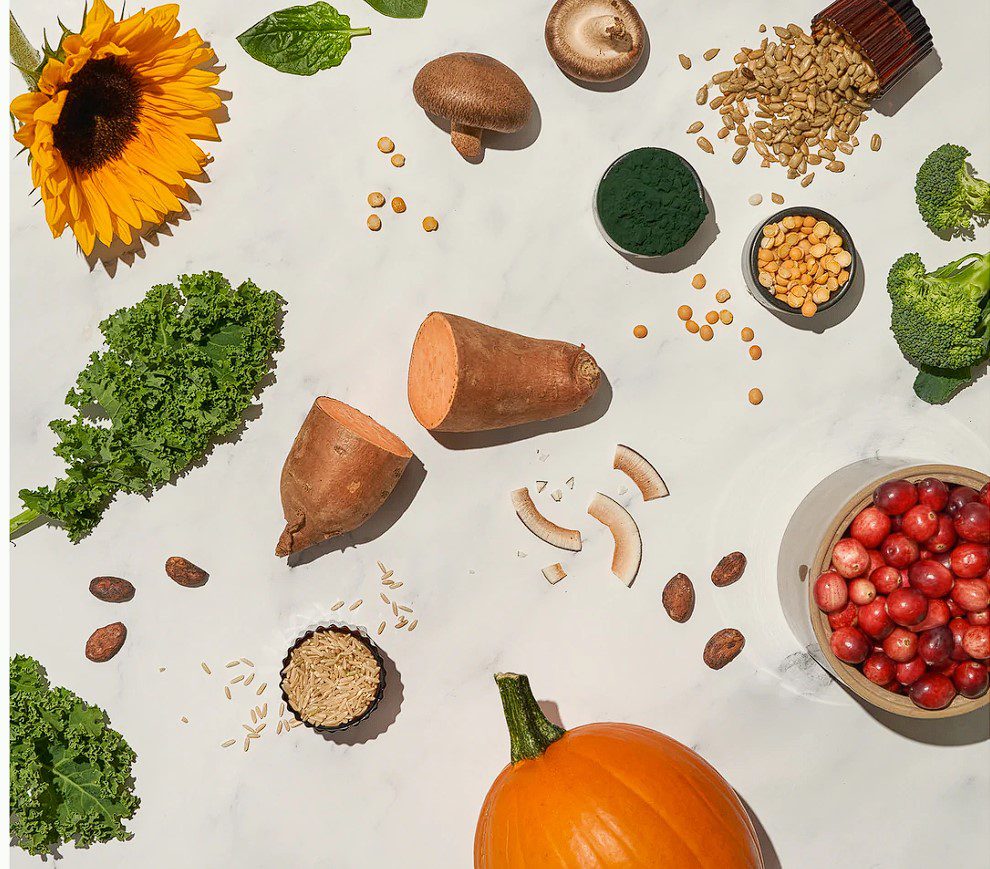 However, I have to commend them for using novel ingredients like hemp seed oil; plus nutrient rich organic vegetables to provide all essential nutrients from natural sources.
Basal Fundamental Meal Nutrition Overview
| | |
| --- | --- |
| Kcal/meal | 350 |
| Macros (C/P/F) | 40/27/33 |
| Vegan | Yes |
| Keto | No |
| Features | Nut Free, Soy Free, Dairy Free |
| Non-GMO | Yes |
| Organic | No |
| Includes Probiotics | No |
| Artificial Sweeteners | No |
| Synthetic Additives | No |
| Contains All Micronutrients | Yes |
| Controversial Ingredients | None |
Carbohydrates
Based on 350kcal serving:
Total Carbs: 37g, 16% of DV.
Net Carbs: 22g, (Total Carbs – Dietary Fiber – Non-digestible Carbs)
Sugars: 8g.
Fiber: 7g, 45% of DV.
There are 7g of fiber in Basal, largely due to the inclusion of so many fiber rich veggies like spinach & brocolli.
One of the sweeteners used, is the sugar alcohol erythritol. It has all the positive aspects of regular sugar without any of the negatives, although some media outlets question its benefits. The other is Canadian maple sugar.
Protein
Per 350kcal serving:
Total Protein: 24g, 46% of DV.
Source: Pea protein, Brown rice protein
Basal is in line with other meal replacements with 24g of protein.
Pea and rice are also commonly used together since they are complementary.
Lastly, all of them possess similar efficiency to promote muscle growth after exercise.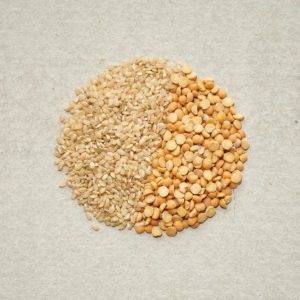 Fats
Per 350kcal serving:
Total Fats: 13g, 17% of DV.
Saturated Fats: 9g, 45% of DV.
Omega-3s, 0.3g.
Omega-6s: 1.5g.
Basal contains MCT from coconut and acacia gum.
Omega-3s are a must in any healthy diet, since they have key roles in healthy brain function. Basal comes correct with these as well as omega-6 fatty acids derived from hemp seed oil.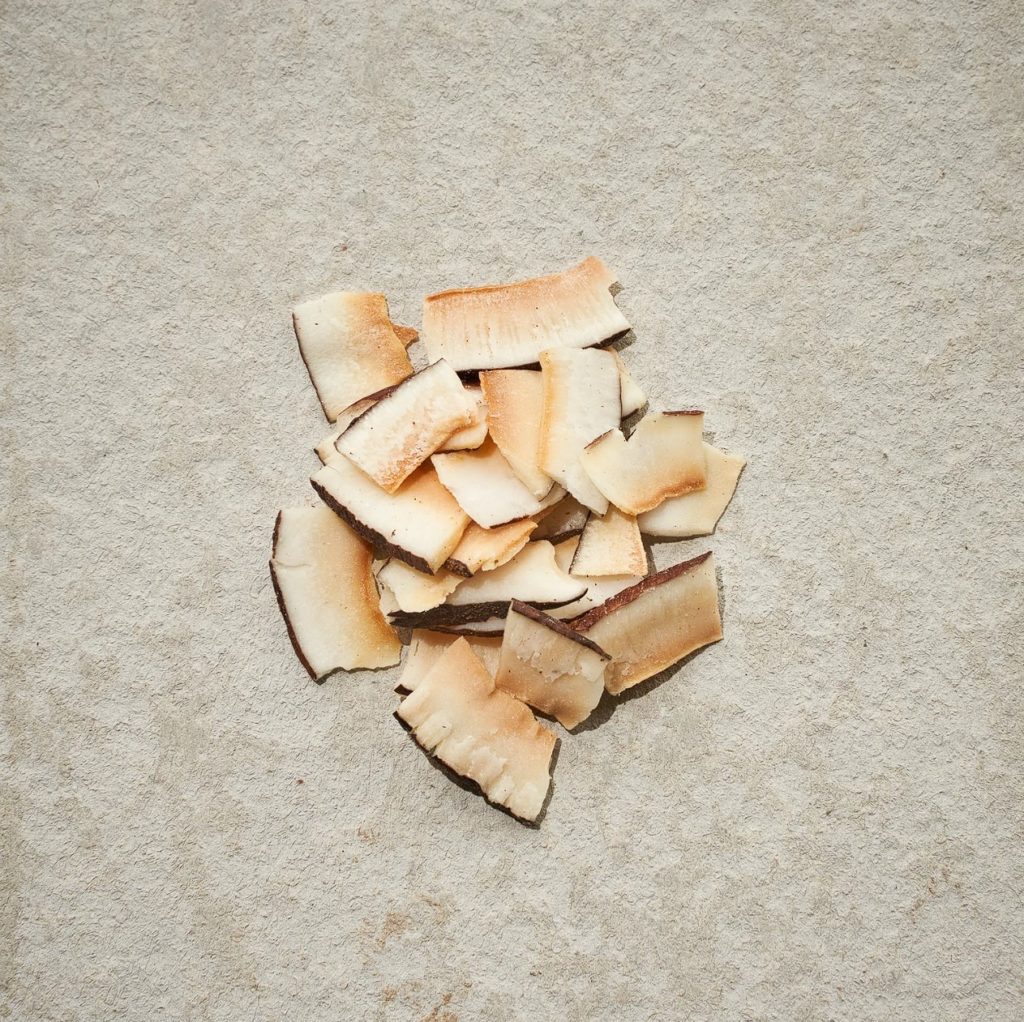 Micronutrients
Basal comes packed with 25 micronutrients, most of which are 20% or better or your daily needs. These nutrients are naturally occurring from the organic fruits and veggies that make up Basal. This is a very unique proposition, that very few worlds achieve worldwide.
Calcium is a bit low at only 8% so something to keep in mind.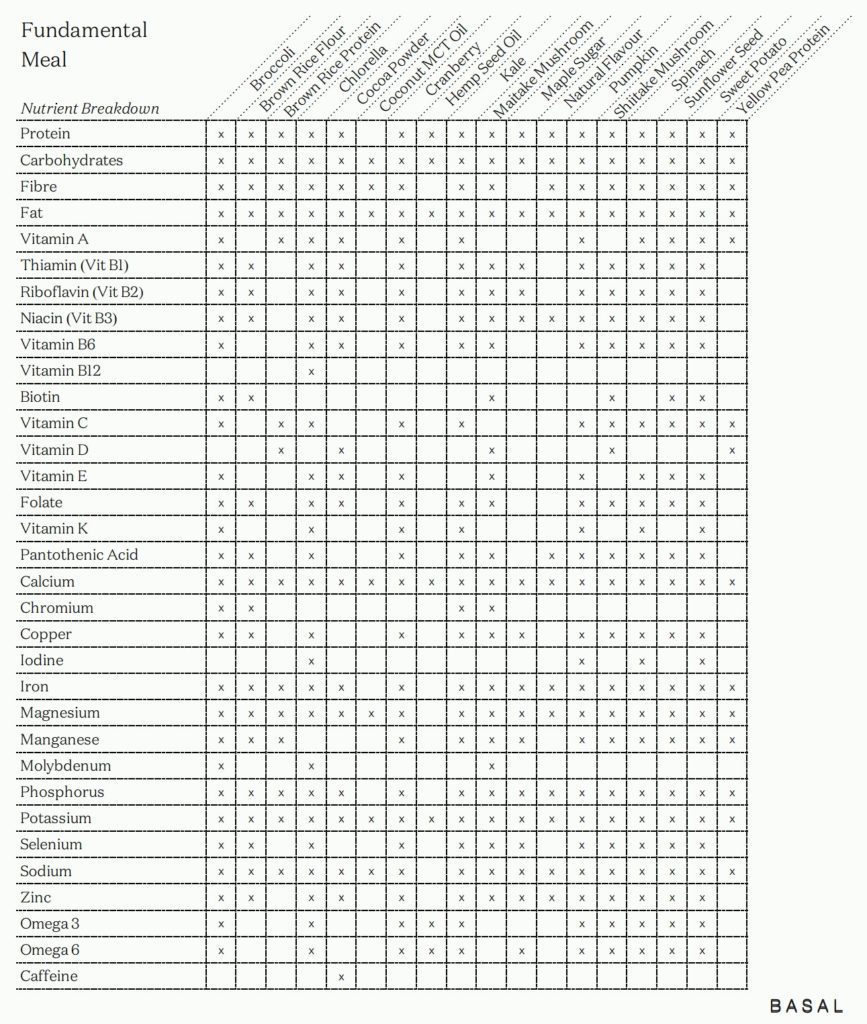 Allergens
Basal Fundamental Meal contains no mainstream allergens.
Taste Test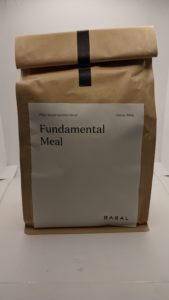 Best flavour
Chocolate (Only flavor)
Taste
Very good. An easy daily driver.
Texture
Perfect! Always super smooth!
Satiety
At least two hours. A bit more if you use milk
Easy to Clean
Not so much. The tumbler has many parts that need to be cleaned.
After
Thoughts
Definitely wanting more flavors!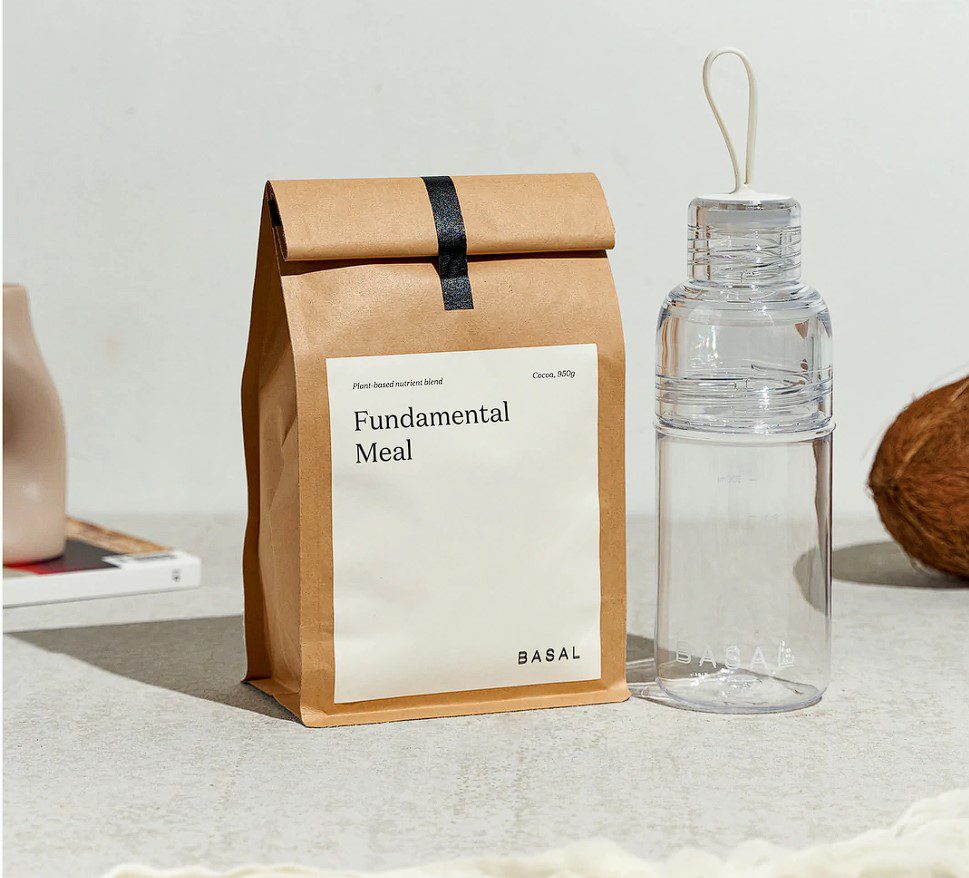 So I had to use a spare scoop I had on hand so keep in mind that Basal does not come with one. The tumbler doubles as the measuring tool.
The directions say to fill the tumbler up to the 200ml mark, then add your liquid, which led to having some stuck at the bottom. Think the liquid – powder – liquid approach is best. I added roughly 300ml of water for my initial shake. Probably best to use an actual blender bottle, or just blend it.
Standalone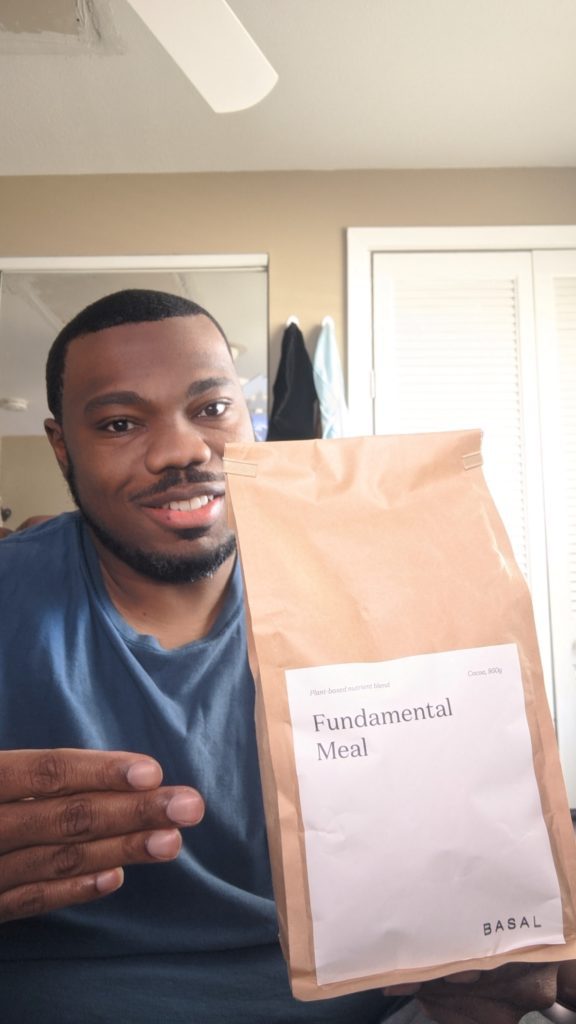 Tastewise, it's pretty good as a standalone. It has a dark chocolate taste that's just sweet enough. The consistency was just right, and I was pleasantly surprised to see that the product was perfectly smooth. Many plant based powders are somewhat gritty and off putting. I enjoyed this, and wish there were more flavors to choose from, but I get that it's brand new.
With Milk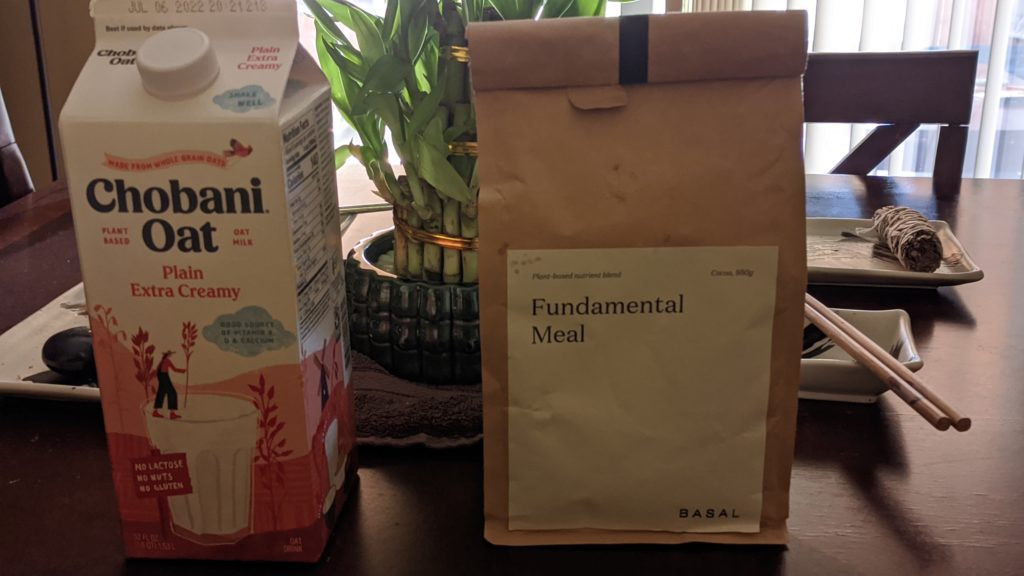 This is usually my preferred way, even if it adds some extra calories. In Basal's case too, the taste was significantly improved when blending with oat milk (my go-to plant-based dairy alternative).
With Fruit/PB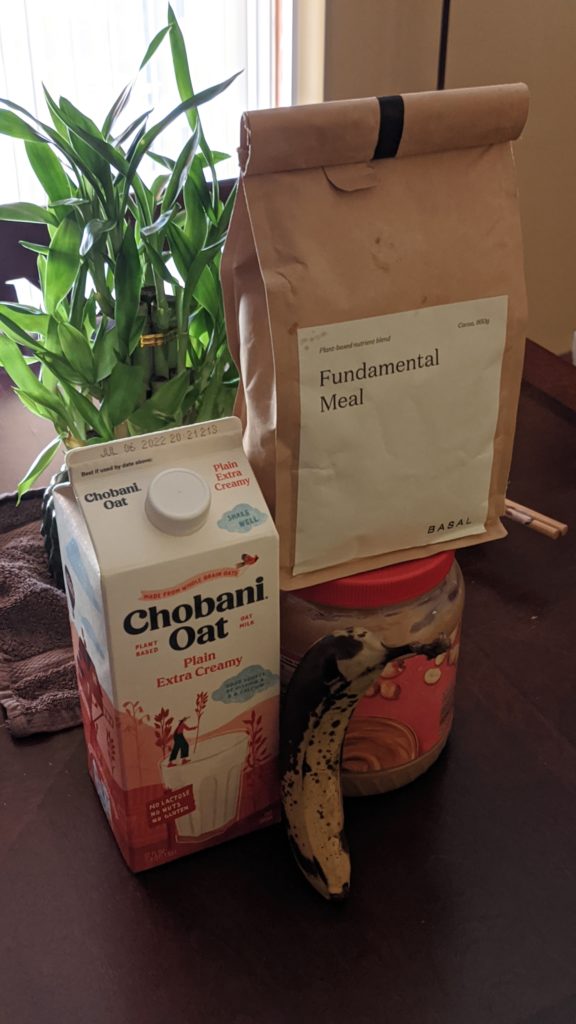 This time, I tossed it in the blender with some ice, a banana, and some peanut butter. Again, it was very thick and needed extra water. I was surprised that it wasn't vastly better.
It by no means was worse, but just not better. I guess your mileage may vary. I would recommend playing around a little.
Summary
All this shows is that there is more than one way to eat a reeses. As far as satiety was concerned, it was around two hours for me if just mixing with plain water, but a bit more if mixed with milk. Not as filling as Hol Food, but not running to the vending machine after 40 minutes either.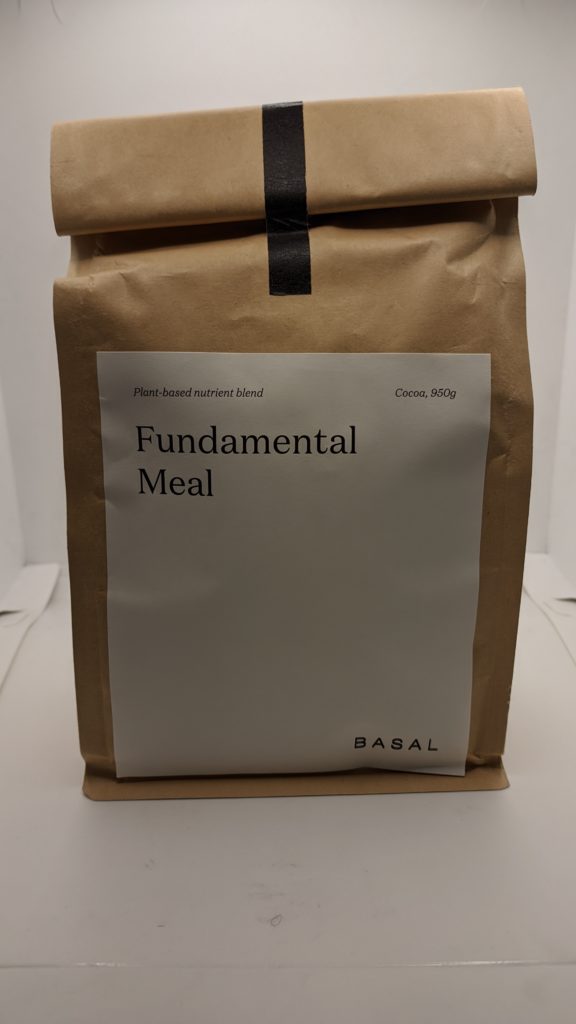 More about Basal

Basal Fundamental was founded by James and Anastasia in Toronto, Canada.
Launched in 2021, they combined their unique backgrounds in neuroscience and sustainable materials engineering towards designing an effortless meal that promotes everyday wellbeing.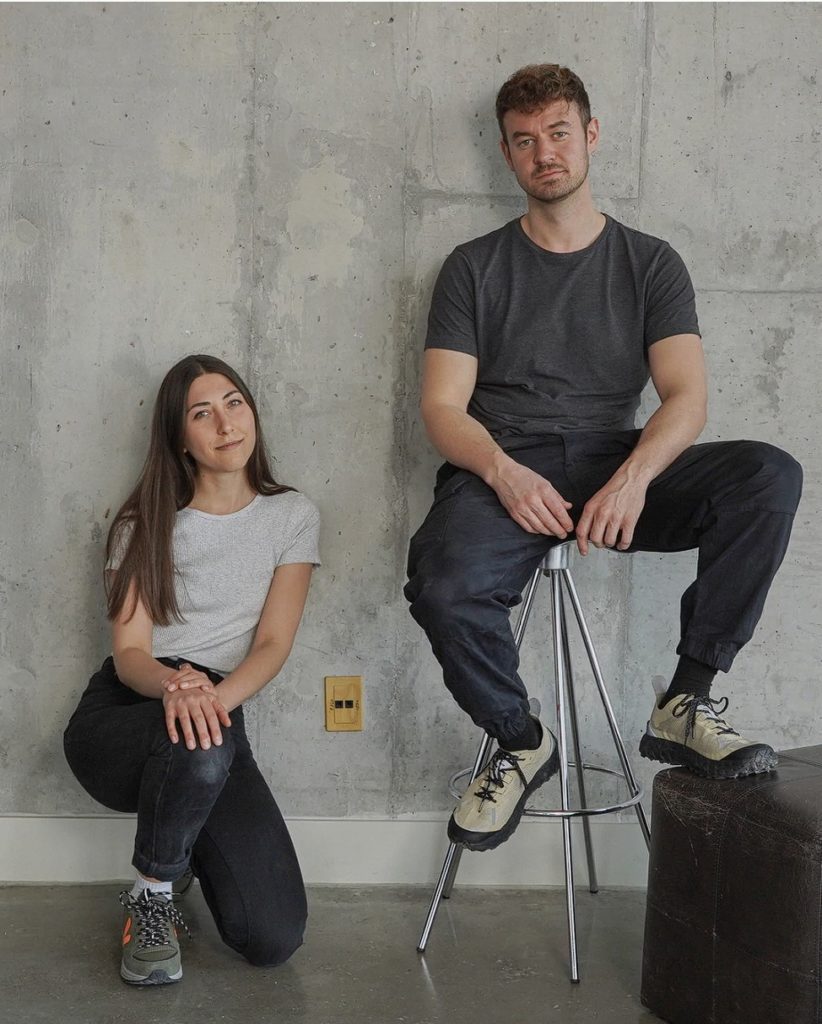 A few words from James:
Fundamental Meal was created to take in everything that we've learned over the past 5+ years working with nutritionally complete food and the science behind it. As such, the ingredients and nutritional profile were designed to be absolutely top notch. We were also very interested in trying to create a product that not only was plant based and nutritionally solid, but was also as delicious and smooth as Hol Food (which many of our customers have told us is the best tasting meal replacement on the market). We hope that we've delivered on that.
Pricing & Shipping
Basal Fundamental Meals are sold as half month bags which are 950g, and as full month order which consists of two half month bags, equalling 1.9kg. The subscribe & save discount is 10%.
Pricing
Basal can exclusively be ordered from their webpage. It's also available at select localities such as Ethica Roasters in Toronto, as well as Sunja Link Body Shoppe in Vancouver.
The Welcome Kit includes a half month bag, plus their branded tumbler by Kinto of Japan for $76.
Quantity
Total Price
(Non-sub/Sub)
Serving Price
(Non-sub/Sub)
Half Month
(10 servs)
$57/$51.30
$5.70/$5.13
Full Month
(20 servs)
$96/$86.40
$4.80/$4.32
Four Bag Bulk
(40 servs)
$174/$156.60
$4.32/$3.92
Six Bag Bulk
(60 servs)
$247/$222.30
$4.12/$3.70
Priced in USD
It is worth noting that ordering in bulk with Basal pays off. As you can observe in the table above, the bulk bag offers a significant discount, almost 30% OFF!
Regarding the price point, it's certainly more expensive than the most affordable shakes. However, the quality delivered by this product is also higher, and it goes toe-to-toe with the most premium brands in the industry (see our comparison below).
Certainly, I think it's a reasonably priced product, particularly when you buy in bulk.
Shipping
Shipping is free throughout Canada, and is only $4 to the US. Products are shipped via Canada Post, and USPS. Estimated delivery is 2-8 days.
Basal vs. The Competition
In this comparison, I wanted to compare Basal to other plant-based products. These are some of our favorite products, and titans in the industry, so it will be interesting to see how Basal measures up when we compare apples to apples. We have full reviews of each on LatestFuels. Before the head to head, a brief synopsis of each:
First up, is industry-leading Huel, with Huel Black. They boast 40g of protein and a ton of flavors and other complete products.
Up next is Soylent, the one that started it all. Only two powdered flavors, but they make up for it with eight RTDs and bars. Also, they are super price competitive.
Last but not least, Ka'Chava…a LatestFuels legend. Nothing more to say here that has not already been said, but lets see how this all shakes out.
Head to Head
Category
Basal
Huel Black
Soylent
Ka'chava
serving price
$5.70
(USD)
$3.04
(USD)
$1.91
(USD)
$4.66
(USD)
kcal/serving
350
400
400
240
$/kcal
0.016
0.008
0.005
0.019
servings per bag
10
17
35
15
Packaging
Bag
Bag
Bag
Bag
Flavors
1
9
2
5
Protein (g)
24
40
20
25
Sugar (g)
3
5
16
6
Fiber (g)
7
8
6
4
Fats (g)
13
18
19
8
Carbs (g)
35
25
42
21
Vegan
Y
Y
Y
Y
Certified
Organic
N
N
N
N
Micronutrient
25
27
28
26
Artificial Sweeteners
N
N
Y
N
Synthetic Additives
N
N
Y
N
GMO?
N
N
Y
N
Protein Source
Pea & Rice
Pea &
Rice
Soy
Pea & Rice
Availability
US & CAN
Worldwide
US &
CAN
US
Other Products
Hol Food
Meals, Bars, Protein, RTD
Bars, Protein, RTD
Bars
Basal vs Huel Black
Huel Black is a tough comparison. Huel has been in the game for awhile and has a ton of other products to try. They also got Basal beat hands down in value and protein amounts.
However, Huel includes artificial vitamins & minerals and has fewer extra nutrients. It's better suited for the masses.
On the other hand, Basal has more premium ingredients and it's the only one that gives you all the nutrients from real food.
Basal vs Soylent
Soylent is MUCH cheaper, but remember the old saying…you get what you pay for. You dollar will definitely travel farther with Soylent, and they offer bars & RTDs to change up the flow. Also, if you are in the US, Soylent wins hands down when it comes availability. Their RTD is sold at many local stores.
However, if you're not keen on soy, or perhaps even allergic, then the value proposition is null and void. With Basal, you can count on a much cleaner shake, without soy or artificial additives. Definitely worth the price of admission.
Basal vs Ka'Chava
Another tough head to head. Ka'chava is one of our absolute favorites. It is one of the most nutritionally rich shakes; with all the essential nutrients and five great flavors.
In addition, it was a favourite when it comes to taste, and surprised us a lot in this regard. Nutritionally, its inclusion of probiotics set it apart from the rest.
Basal is definitely no slouch here, as it was very good tasting and decently filling. There are a few more calories here and Basal does shake better than all of the other products, with unrivaled smoothness. Truthfully, you can't go wrong with either.
Basal FAQ
What is a Fundamental Meal?
A Fundamental Meal is high-quality and easily mixed with water or plant-based milk to make a drinkable meal that is balanced with all essential nutrients.


Where is Fundamental Meal made?
Proudly produced in Toronto. Ingredients are primarily sourced from North America with the exception of cocoa that is certified as sustainable and fair trade.


Why are all orders priced in USD?
Due to limitations with our website backend, we are currently only able to accept USD at this time. We anticipate in Summer 2022 we will be able to accept additional currencies, including CAD.


Can I add or swap products?
Yes. When you login to your account, you will have the option to add products.


Can I pause or cancel my subscription?
Yes. These options are also available upon login to your subscription account.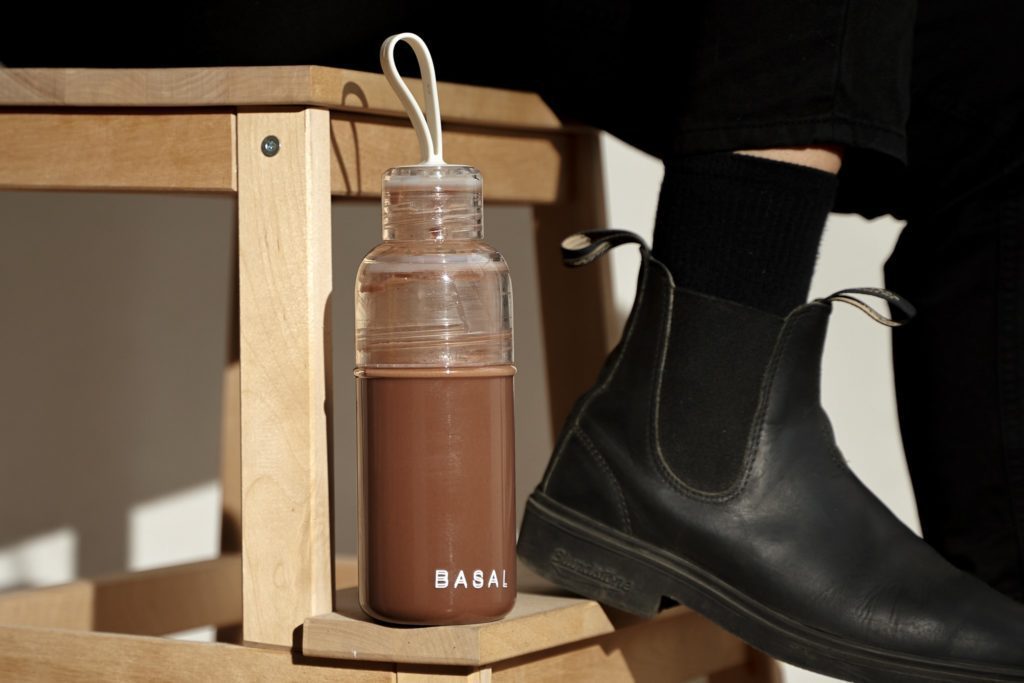 ---
Verdict – Basal Fundamental Meal Review
As I mentioned above, I have been looking forward to do this Basal review. Now that it's in my rearview, I can say that it was a good experience. I feel that they've taken some of the high points of Hol Food, and successfully implemented those into Basal such as their class leading smoothness (I swear its black magic) and pleasant taste.

Personally, I feel that the sweet spot for powdered meal replacements are $3(ish) per serving, give or take. Unfortunately, with the world being as it is currently, that is likely not possible to achieve and still run a business, so I'll have to amend my outlook on that.
That said, the higher cost cannot be overlooked as competition is fierce in the plant-based meal replacement scene, and nearly $6 a serving is quite the ask. In this bull-park you can find some of our favourites and best of them all, like Ka'chava.
I do appreciate that James & Anastasia are mindful of this, and have offered bulk discounts to mitigate the higher costs. In fact, you can get almost 30% off when ordering 60 meals – and achieve a really fair price.
To close, Basal is a solid product, but you will have to pay (as you might expect) for such a great product. If you are looking for a great natural meal replacement and don't mind the price, Basal is the way to go.
Basal Fundamental Meal
From $4.8/meal
Pros
Natural, no artificial ingredients, soy free
Nutritionally very well rounded, with all the nutrients being from natural sources
Great taste and texture
Coherent branding, sustainable packaging
Fast shipping
Cons
Expensive
Only 1 flavour available
Low in calcium