Soylent Drink Review 2022 | Is the Old King Still The Best?
The original meal replacement is still one of the most known and readily available.
Another day, another review at Latest Fuels! Today, we are revisiting the product that started it all, Soylent! In this Soylent Drink review, we'll have a look to Soylent's ready to drink meal replacements.
Soylent has really shaken things up (pun intended) in recent times. Their most beloved product, Soylent Drink, has undergone a reformulation. Consequently, they have reduced the added sugar to 1g (from 16g) and added extra nutrients. At first glance, a bet to make the RTD healthier.
This optimization, however, has not been welcomed by hardcore enthusiast, citing that the new Soylent Complete Meal is too sweet, and causes stomach issues.
So what has have Soylent done to the most popular meal replacement drink in America? Is it really awful, or are the complaints unfounded?
We'll have a look at all of the new flavors, as well as Complete Protein. Let's dive in to see if Soylent still reigns supreme!
---
Soylent Complete Meal at a Glance
RTD Flavours: Original, Creamy Chocolate, Mint Chocolate, Strawberry, Banana, and Vanilla.
RTD Flavours with Caffeine: Cafe Chai (35mg), and Cafe Mocha (150mg).
RTD Flavours: Chocolate.
---
Opinion
The new formulas have been polarizing to the Soylent community.
The biggest change was the change from isomaltose to allulose. This reduces the amount of added sugar from 9g to 1g.
Also, they've shifted to only using natural flavors, which have changed the flavor profile of some old favorites.
The general consensus is that the new versions are far too sweet. For some, this is a welcomed change, to those who prefer otherwise, they consume less, or have opted for other products all together. Either way, both sides have been very vocal with opinions one way or the other.
Expectations
Flavoring aside, I still expect the same convenience, great mouth feel and satiety that Soylent is known for.
First Impressions
Soylent now arrives in corrugated cardboard boxes. As I understand that makes them easier to recycle. Likely also a cost cutting measure without the high gloss coating that was present before.
The bottles have also undergone a slight makeover, mainly just tweaked colors and different sized typeface. Same rocket bottles as before.
What I like
1. Branding and marketing. Soylent has done well in pushing the conversation about meal replacements. Even if you are not into the scene, you likely have heard of Soylent.
2. Variety. With so many flavors, easy to find one you love. In the RTD space, this is very hard to find.
3. Availability. Sold at local grocers, drugstores, gas stations and big box stores. One of the only ones to do so in the US.
4. Pricing is fair. Has risen a bit over time, but they've struck the right balance. It's also average when comparing to other RTDs
5. Added omega-3 essential fatty acids. A welcome change making it more complete.
6. Shipping is fast and free.
7. Top 2 RTD in the US. And one that I consume regularly.
What I dislike
1. FIX THE SAMPLER! It doesn't come with Original (most popular) or Chai flavors. Either include those, or allow customers to select which flavors they want included with the six packs.
2. Lack of product consistency. They have a habit of building up new products or volume options, only to discontinue them months later. Tubs, mocha powder, the bucket, squared bar (which is back) and bridge are some examples.
3. Banana, Mint Chocolate and Vanilla could do with some improvements.
4. Too many issues with stock, product changes and subpar customer experience. It has not been the case for us, but there are too many reports of out-of-date stock, products change too frequently, and communication with customers is not always transparent.
Improvements
1. Rebalance the flavors. Find an even medium between too sweet, and the old formula.
2. Look to move away from sucralose.
3. Focus more on customer service. Too many reports of poor experiences or lack of communication.
4. Work closer with resellers regarding expired product. Many reports of customers receiving expired or soon expiring product. Perhaps create a secondary space to sell at deep discounts.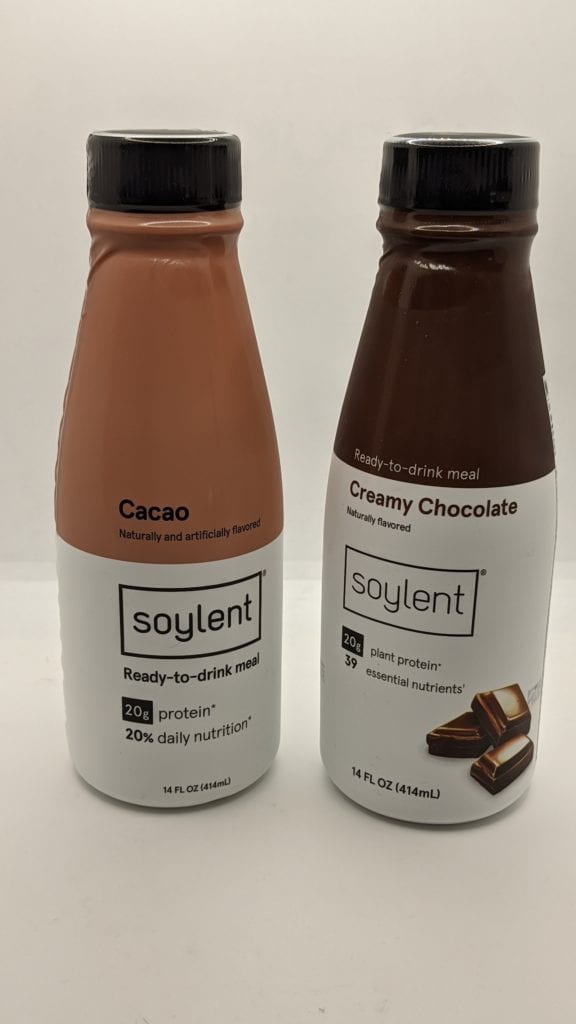 Nutritional Breakdown
Soylent is a company focused on providing nutritious meals, on a wide scale. This is why they've opted for the use of soy as its source of protein. Soy has its share of supporters and doubters, but its bioavailability makes it more sustainable than other protein sources, which is what the company really leans into.
Therefore, Soylent's nutrient profile is all designed around being complete based on the recommended daily intake (based on a 2000 kcal diet) in the United States.
One of the other characteristics is that Soylent supports genetically modified food, and thus, they may use them as prime ingredients.
Soylent Complete Meal Nutrition Overview
| | |
| --- | --- |
| | Soylent Complete Meal |
| Kcal/meal | 400 |
| Macros (C/P/F) | 35/20/45 |
| Vegan | Yes |
| Keto | No |
| Features | GF, Dairy Free, Nut Free |
| Non-GMO | No |
| Organic | No |
| Includes Probiotics | No |
| Artificial Sweeteners | Yes |
| Synthetic Additives | No |
| Contains All Micronutrients | Yes |
| Controversial Ingredients | Soy |
Cafe Chai & Cafe Mocha contain caffeine
Carbohydrates
Per serving:
Total Carbs: 37g, 13% of DV.
Sugars: 1g.
Of which added: 1g.
Fibre: 3g, 10% of DV.
FYI, Soylent would not be suitable for any low carb diet.
The main change in this aspect is the removal of isomaltulose for allulose. This has reduced the added sugars in Soylent Drink from 9g to just 1g. But what is allulose?
Allulose is a naturally occurring low calorie sweetener that a similar taste and texture to sugar. Most of it, 70-84%, is not absorbed and disposed in urine. While there's still research to be done, it's deemed safe by the US Food and Drug Administration (FDA).
Besides, it's sad to see that the fibre content in Soylent Drink is still low.
Protein
Per 400kcal serving:
Total Protein: 20g, 40% of DV.
Source: Soy protein isolate.
Soy is the most complete plant based source of protein. This means that it contains all of the essential amino acids that are necessary for healthy, growing, and functioning bodies.
Fats
Per 400kcal serving:
Total Fats: 24g, 31% of DV.
Saturated Fats: 2.5g, 13% of DV.
Omega-3s (ALA): Yes.
The ratio of omega-6 to omega-3 fatty acids in Soylent is 4:1 and therefore delivers a balanced ratio of PUFAs to your diet. It's also a great source of omega 3 if you are looking to up your daily intake.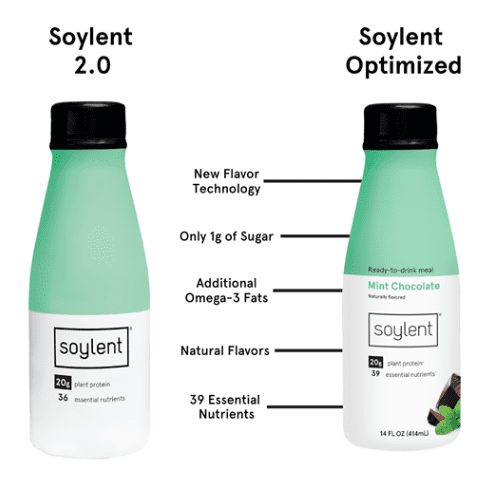 Micronutrients
Soylent comes with 20% of all vitamins and minerals.
Sweeteners
Soylent also contains sucralose.
Sucralose is an artificial, non-nutritive sweetener used widely by the food industry. Sucralose is an artificial, non-nutritive sweetener used widely by the food industry. Although considered safe for human consumption, some studies have suggested that sucralose consumption can affect both glycemic and hormonal responses in otherwise healthy but obese individuals.
Allergens
Soy allergies are one of the more common food allergies. Soylent's use of the legume makes the product vegan, but also makes it not an option for those with such allergies. If you suffer from soy sensitivities, be sure to avoid consumption of Soylent.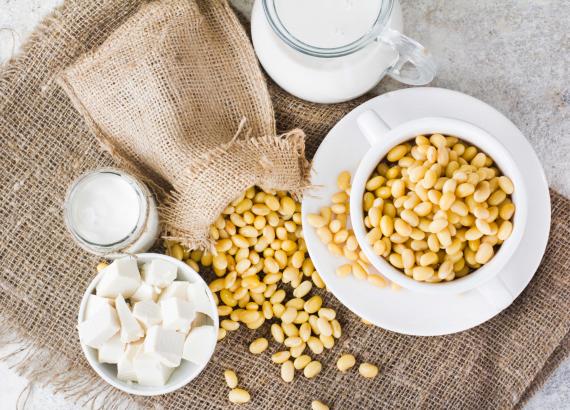 Tasting Test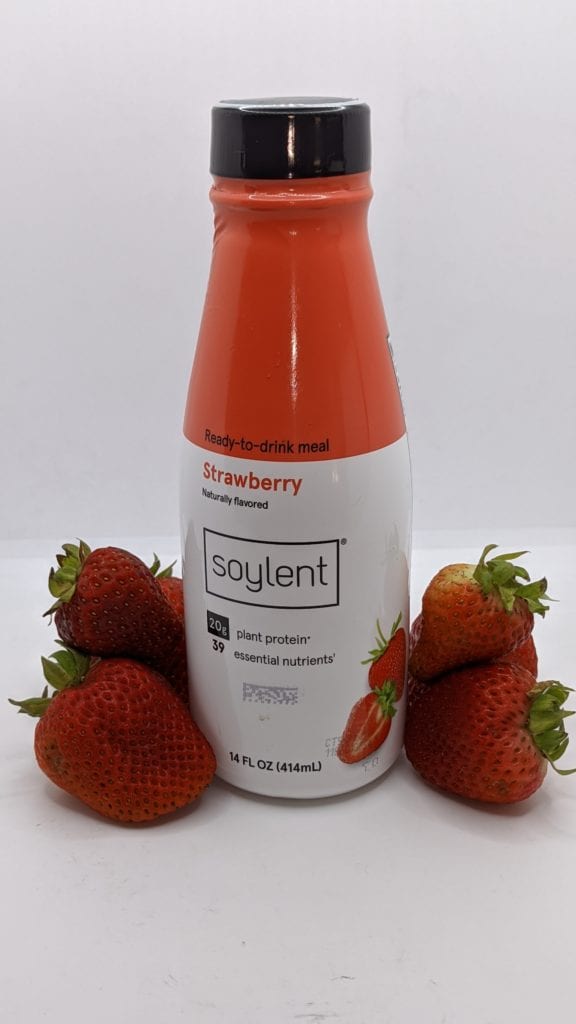 | | |
| --- | --- |
| Best flavour | Strawberry |
| Best to Worst | Strawberry, Cafe Chai, Cafe Mocha, Creamy Chocolate, Original, Mint Chocolate, Vanilla, Banana |
| Texture | Very smooth, but somewhat thinner than before |
| Satiety | A bit over 2hrs can be expected. Not bad. |
| Afterthoughts | No digestive issues, despite the complaints some customers have been sharing. |
The plan today is to try each flavor and to rank it comparatively to its counterparts, as well as to its previous incarnations.
Soylent Complete Meal Review
Original caught the most flack after being changed, so we'll start there. Many claimed that the amount of allulose used made it far too sweet with reports of it tasting like honey or syrup.
This is my first time trying the new formula, and I enjoy the non optimized version many times each week, so I should be able to recognize the changes.
Original
First impression is that it's not at all sweeter than v2 which I often have. Taste wise, it's indistinguishable from the last version. It does seem a bit more watery than before, but other than that, it's the same. 
Randomly, a reddit user recently posted that Soylent unofficially has dialed back the allulouse and it now tastes more like it did in 2017. There has been no official announcement from Soylent, so I'm unsure how true that is. Safe to say your mileage may vary, but from an apples to apples comparison, they are the same.
Strawberry
Full disclosure, I HATED Strawberry before! First, I got the infamous bad batch, then even after that I just found it to taste like artificial strawberry cough syrup, just awful.
However, the new optimized version is a complete 180 from the old formula. It's not too sweet, and tastes more like original flavor, with a hint of strawberry. In fact, I found it to be quite enjoyable, and actually, my favorite of the stack. Reworking this putrid flavor to something this good is quite the accomplishment.
Creamy Chocolate
Mostly the same as the replaced Cacao flavor, though this one is a bit sweeter. Not too much, just enough to take it into chocolate milk territory.
Mint Chocolate
Compared to the v2 version, this one has really dialed back the mint flavor. Less sweet than Creamy Chocolate, more like Cacao levels of sweetness, but I miss that bold mint flavor it debuted with. It's not bad, but I wouldn't pick it over the other chocolate offerings.
Vanilla
Vanilla is ok. It's slightly better than last generation's version. A bit sweeter, like with most of these, and they seem to have ironed out the slight aftertaste that one had.
Banana
This is the newest flavor, and I am not a fan. It's much like banana flavored candy with a strong artificial banana flavor. It's also really sweet, seemingly more so than the others. Easily my least favorite.
Cafe Mocha
Only had the previous version one time, but I do remember enjoying it. The 150mg of caffeine did have me wired, something to keep in if you don't consume caffeine regularly. The L-Theanine did not help.
I like its bold coffee flavor and that it's not sickly sweet. It's good, likely my third favorite. I felt the caffeine, but wasn't shaking like last iteration's had me. It's perfectly fine flavor wise if you like coffee. Would not make it a daily driver due to its amount of caffeine, but if that's your lane, I can see someone enjoying it often.
Cafe Chai
Chai was my Soylent v2 favorite and seems largely unchanged. Perhaps a tad sweeter, and definitely less thick, but that's true for the entire lineup. Strawberry would still be my go to, but this is a solid second.
Soylent Complete Protein Review
This product is completely new, and delivers an impressive 30g of protein per serving.
I enjoyed Creamy Chocolate, and hope this tastes similar. After the first sip, not even close. It's really muted in terms of sweetness and chocolate flavor. It's almost like there is something in it that waters it down. It's thicker than the Complete Meal drinks, so even though it's lesser volume, it kept hunger away for about the same amount of time. All in all, I didn't care for it. It's not terrible, but just not something I'd have again once all these are gone.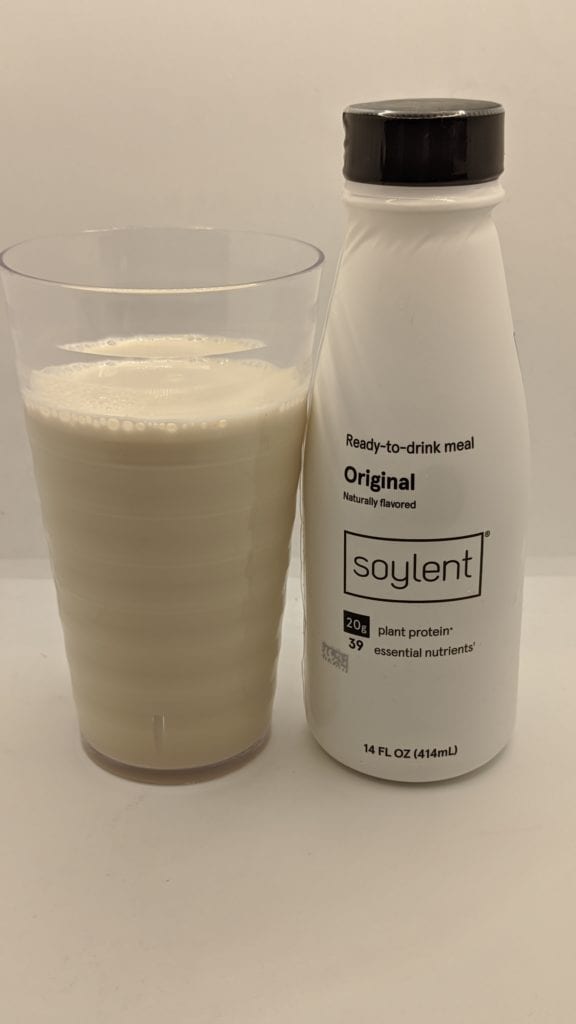 More about Soylent

About Soylent
Soylent started as an engineering experiment by founder Rob Rhinehart, alongside co-founders Matt Cauble, John Coogan, and David Renteln in January 2013. They purchased 35 chemical ingredients, blended them together and consumed it exclusively for the next 30 days. This not only improved his health, and saved time from meal preparation and consumption, it also reduced his monthly food expenses by 67%. This spawned a DIY community that remains active, and a very successful crowdfunding campaign, leading to a 2014 release.
What started as a simple pouch of powdered food has become so much more. Their portfolio of products now includes Soylent Powders, Drinks, and Bars.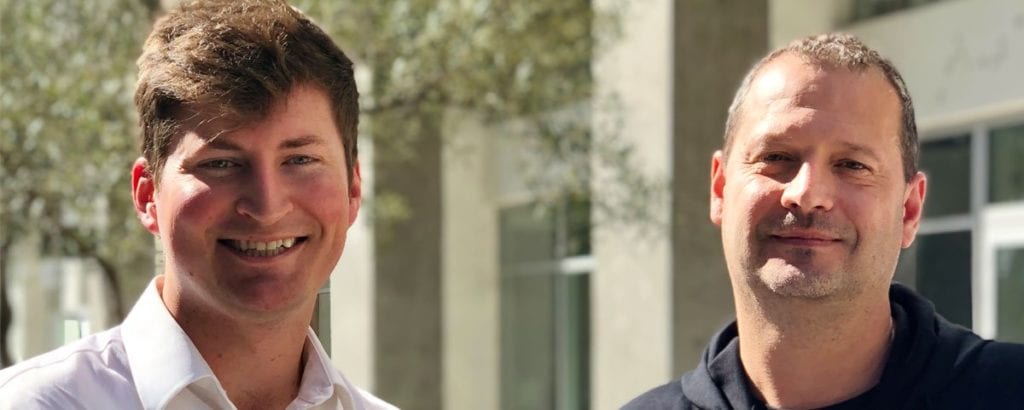 Mr. Rhinehart has since stepped down as CEO, but maintains a sizable stake as Chairman of the Board. The new CEO is now Demir Vangelov.
Soylent Ready to Drink Products
Regarding their Drinks line up, Soylent offers 3 types of ready to drink products: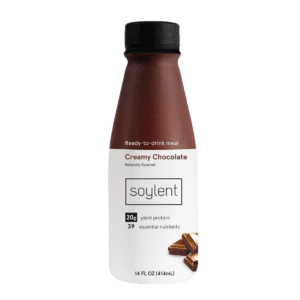 Soylent Optimized
Meal replacement
All nutrients your body needs, nothing else
Also available in caffeinated version
8 flavours to choose from
Starting at $3.5/400kcal serving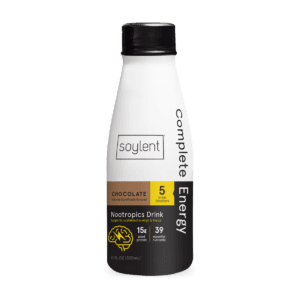 Soylent Complete Energy
Meal replacement with nootropics
Has added boosters for brain function/memory
Contains caffeine
1 flavour only
Starting at $2.75/ 180kcal serving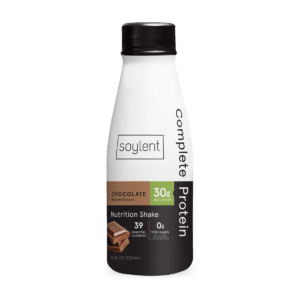 Soylent Complete Protein
Protein shake
Has added vitamins and minerals
30g of protein/250kcal
Only one flavour available
Starting at $2.75/250kcal serving
So as showcased above, you have multiple options. Thus, choosing the right one might be slightly challenging.
As a general rule, Soylent Optimized will be the right product for you. It's the one with all the essential nutrients, and can replace any meal.
Is Soylent Complete Energy Worth It?
Soylent Complete Energy also has all essential nutrients. So, what's the difference between Soylent Drink and Complete Energy? The latter is packed with L-theanine, caffeine, l-tyrosine and alpha GPD; which are active ingredients that boost concentration and mental performance. Thus, it's better to consume in the morning or when you need a physical and mental energy booster.
However, this comes in 180kcal bottles that cost $2.75 per serving. Hence, it's significantly more expensive than your average Soylent (or RTD). Personally, I rather have Soylent Drink and take my nootropics from other sources.
Soylent Complete Protein Review
Lastly, Soylent Complete Protein is your "typical" protein shake. Actually, it's not, since it also contains vitamins and minerals. A unique product, only similar to Huel Complete Protein that aims to provide you a protein boost, rather to replace a meal.
Once again, it's less affordable than Soylent, but it might be rightly priced for a vegan protein shake. Personally, I like to use powders because they are more affordable.
Shipping
Soylent can be widely purchased. Soylent is offered via their site, Amazon, Walmart, Target as well as many local grocers, drugstores, and health & nutrition stores.
Shipping through their site is free for all orders over $25.
Recently, they've relaunched in Canada, but not all products are available there. In here, you will get free shipping in orders above CAD20.
Pricing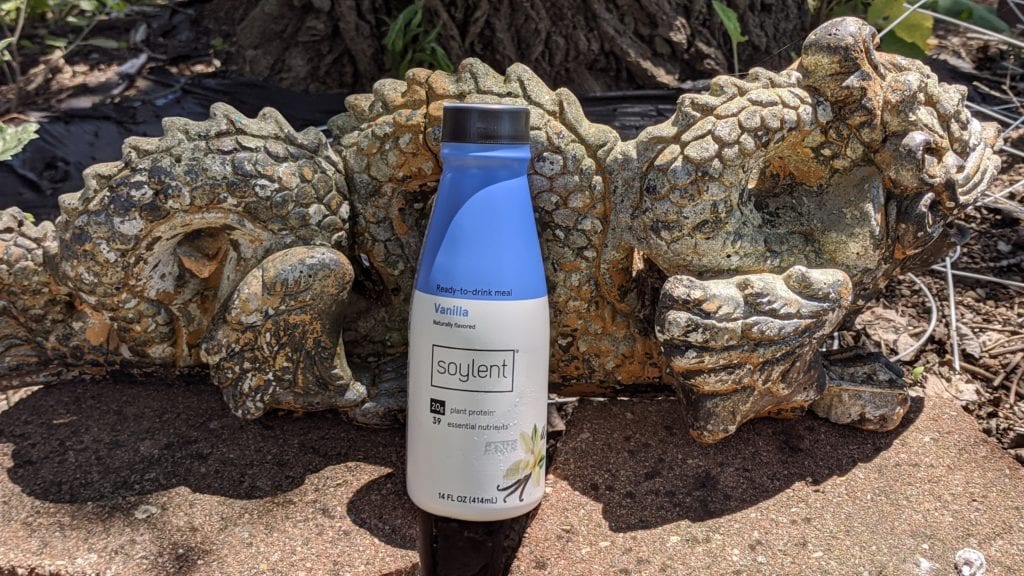 All Soylent Drinks are only sold in cases of 12 bottles, with the exception of the six bottle sampler.
| | | |
| --- | --- | --- |
| Product/Quantity | Total Price (Non-Sub/Sub) | Serving Price (Non-sub/Sub) |
| | | |
| Soylent Complete Meal (Original) 12pk | $39/$32.30 | $3.25/$2.69 |
| Soylent Complete Meal (Flavored) 12pk | $42/$37.05 | $3.50/$3.09 |
| Soylent Complete Protein/Energy 12pk | $33/29.70 | $2.75/$2.48 |
Note the difference in price between Original vs. Flavored
You cannot mix and match, but they do offer variety packs containing three similar flavors, such as the Neapolitan pack with Creamy Chocolate, Vanilla & Strawberry, as well as the Chocolate lover's pack, with Creamy Chocolate, Mint Chocolate, and Café Mocha. You can net an 11% discount if you subscribe. Subscription delivery intervals are every 15, 30, 45 or 60 days.
Soylent vs
As mentioned during this Soylent Drink review, it was the first ready-to-drink meal replacement, and it's also the most popular RTD in the US. However, in recent years the competition in this area has increased with the release of more vegan shakes like Huel Ready To Drink, Plenny Drink, OWYN etc.
While they share similarities and all offer a complete meal, there are some key differences that make them attractive to different customers.
Overview
| | | | | |
| --- | --- | --- | --- | --- |
| | Soylent | OWYN | Huel | Sated RTD |
| price ($)/400kcal | 3.25 | 5.27 | 3.00 | 6.00 |
| kcal/serving | 400 | 400 | 400 | 400 |
| Macros (C/P/F) | 35/20/45 | 10/13/79 | 5/18/79 | 8/17/75 |
| Protein (g) | 20 | 13 | 18 | 18 |
| Sugar (g) | 1 | 1 | 0 | 0 |
| Fiber (g) | 3 | 5 | 6.7 | 6 |
| Fats (g) | 24 | 35 | 35 | 35 |
| Vegan | Y | Y | Y | N |
| Organic | N | N | N | N |
| Artificial Sweeteners | Y | N | Y | Y |
| Synthetic Additives | Y | Y | Y | Y |
| GMO | Y | N | N | N |
Prices shown are most expensive option. Many of these include way to lower it.
It is worth noting that Sated is a keto RTD, whereas none of the others are. OWYN is a meal replacement without any artificial sweeteners, and instead uses coconut sugar. Lastly, Huel RTD might be the most popular Soylent alternative, with no soy but all plant-based ingredients.
Soylent Drink vs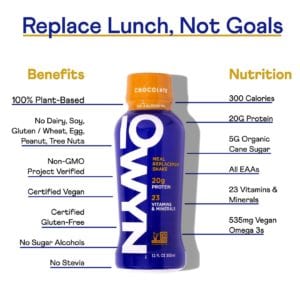 OWYN RTD
Only What You Need is a soy free, gluten free, plant based meal replacement that does not use any artificial sweeteners (sucralose, ace-K…). As such, it's a great Soylent alternative for those looking to get rid of ingredients that might not suit your diet. They have less flavours, but they are very competitive in price.

Perhaps Soylent's fiercest competitor, Huel's Ready to Drink is also a soy free meal replacement shake. Instead, they use pea protein. However, as discussed in Soylent vs Huel article, not only is more expensive than Soylent Drink, but it's also not as tasty.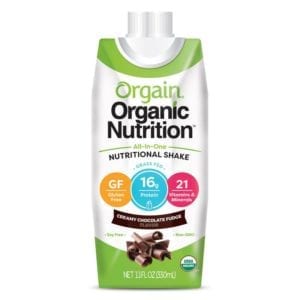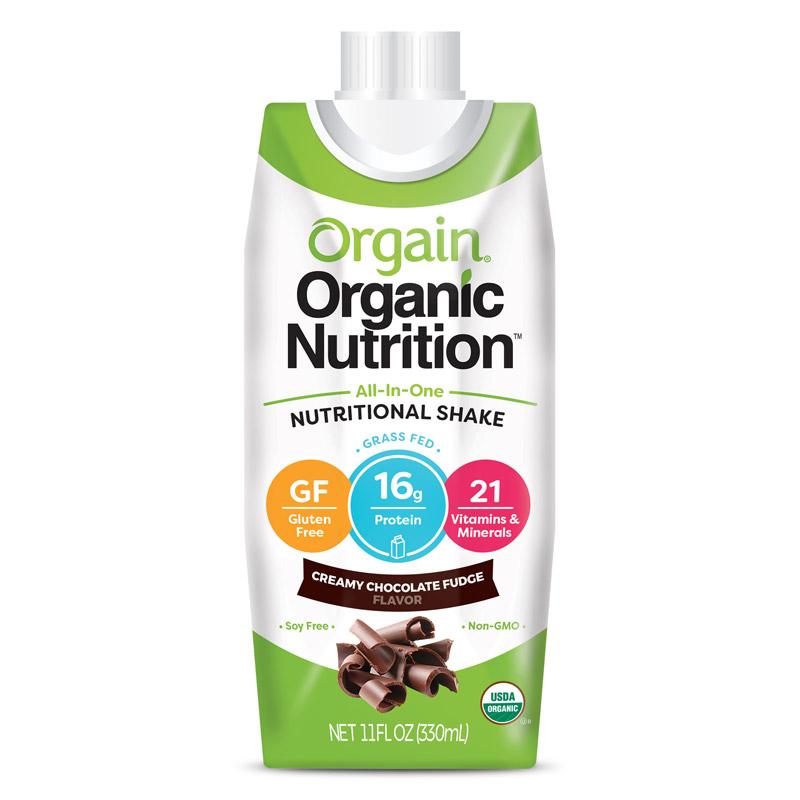 Finally, you have Orgain, a brand that offers organic meal replacements. Interestingly, they offer both whey based and plant-based formulas, so you can choose in between them. Unfortunately, they offer less flavours than Soylent, but this will be a great option for those looking for more nutritional shakes.
As mentioned earlier, these are not the only ready to drink meal replacements available in the US. You also have Plenny Shake, which is a very affordable shake; or Sated, the only keto RTD.
What the right option is for you will depend on your needs, but without a doubt Soylent Drink is one of the best.
Soylent Drink FAQ
Why use soy?
Soy is environmentally friendly and has a protein digestibility score equal to whey, casein, and egg whites. Also soy has a protein digestibility score higher than that of hemp, peas, and rice.

Why is Soylent made with GMOs?
To reduce waste, and to improve sustainability and reliability. Also to cut down to time needed to grow food.

Why is there sucralose in Soylent?
To optimize the flavor while maintaining low sugar.

What is Allulose?
A naturally occurring low calorie sweetener. Offers a similar taste/texture as sugar, and is found in foods like raisins.

Can Soylent help improve my diet?
While not designed as a diet product, Soylent may help achieve a more balanced diet.

Can I lose weight drinking Soylent?
Soylent is a 400 calorie complete meal. Results may vary depending on how it's incorporated, but it can be a very useful tool.

Is Soylent Drink keto friendly?
No, while Soylent Drink is low in carbohydrates when comparing to the recommended guidelines; it contains too many to allow your body going into ketosis.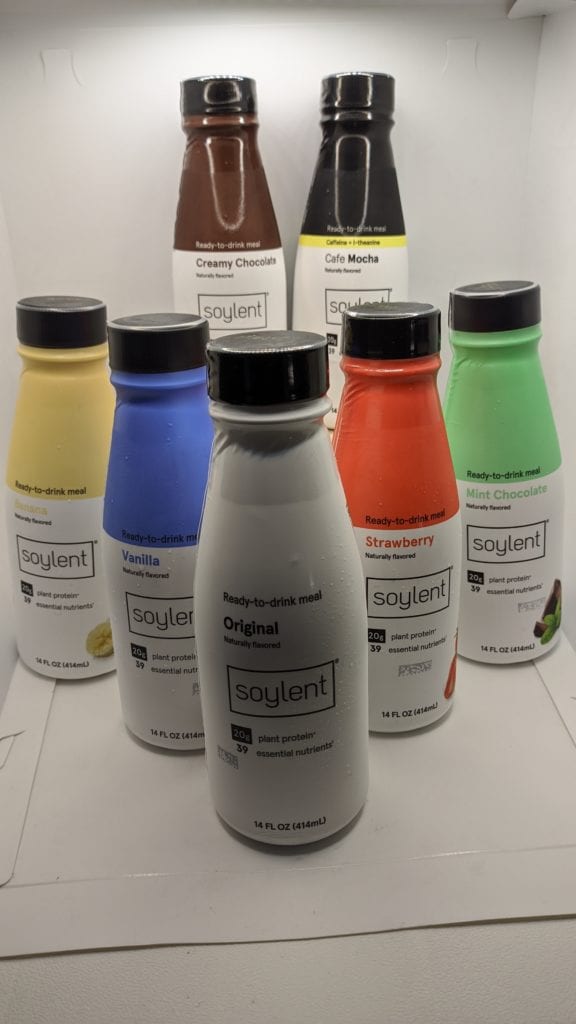 Verdict – Soylent Drink Review
Seven years after its debut, Soylent has had somewhat of a rollercoaster ride. During this Soylent Drink review, I tried to highlight some of them; including the recent drama with the new formula, Soylent Optimized.
Despite the many customer complaints, I must admit that I truly enjoyed Soylent Drink.
Looking at the taste, Soylent Drink is still king of RTDs in the US. I loved the Strawberry flavour (surprisingly), liked many other flavours, and hated a couple of them.
More importantly, I thought that Original remained unchanged, and I didn't encounter the excess sweetness as documented by some.
On the down side, I thought Complete protein was forgettable, and while it can be a good protein shake to have after your workouts; for me it's too expensive to justify buying it.
As for the company and buying experience, it's a mixed bag. The product stack has had so many iterations between formulas, flavors, products and packaging types, it can be frustrating to see something you love be "here today, gone tomorrow".  I really think they need to settle on what they have or will be and roll with that for a while.
Similarly, it would be good to see them in the international scene again, although there are many good competitors in Europe, already.
All that said, and with many other meal replacements tried, Soylent Drink is still the product I consume every single day. Its filling, fairly priced and easy to obtain. Honestly, not much more you can ask.
Pros
Convenient and very tasty shakes
Multiple flavours including 3 caffeinated
Available in local stores
Quite filling for 400kcal (3-4h)
Fair pricing for a RTD
Cons
Not all flavours are great
Allulose seems to cause issues to some customers
Very low fiber content