Transparent Labs Meal Replacement Powder Review, Is It Great?
Here comes a new challenger! Today, we have Transparent Lab's Meal Replacement Powder review.
MRP is a meal replacement shake by Transparent Labs, which specializes in products for building muscle and cutting fat. That said, their stated goal is to revamp the meal replacement powder niche by offering quality and convenience, without having to include "synthetic junk" in their product.
So what is Meal Replacement Powder? MRP comes in 30-serving tubs and is 220 calories per serving. Contained therein, is 24g of protein, 19g of carbs, 7g of fat, and 5g of fiber.
So, let's see what MRP is all about!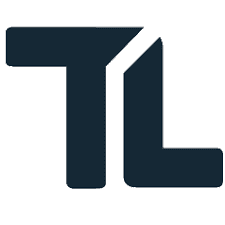 ---
MRP at a Glance
Flavours: Chocolate & Vanilla.
---
Opinion
Transparent Labs focuses hard on what you won't find in MRP. "Transparently" boasting that there is no soy, no fillers, no creamers or artificial sweeteners. In a time when meal replacement shakes without artificial sweeteners are trending, this is certainly a welcome addition.
However, I did notice a lack of micronutrients, so I guess that also means there is no added multivitamin to the mix. Does this mean that this is just another protein powder masquerading as a meal replacement shake?
Certainly, we'll dive deeper to answer that question, but first, let's talk about what we like at first:
What I like
1. High Protein, 24g per serving. Remember a serving is only one scoop.
2. Clean label. You won't find yourself on Google for every ingredient.
3. Super Filling. Really kept me going for awhile
4. Tasty & Versatile. Was solid with water or milk
5. Great texture. Shook up like a champ!
6. Inexpensive. Only $2 a serving!!
What I dislike
1. Very few nutrients. You'll need to use another product (or food) for vitamins/minerals
2. Hard find company history. Could use more transparency (see what I did there)
3. Product page could use work. Missing ingredient tab, duplicative benefits heading.
Nutritional Breakdown
With transparency in mind, Transparent Lab's MRP boasts no synthetic additives alongside the claims in the graphic below:

The meal replacement shake by Transparent Lab also is a soy-free shake, but it is not vegan.
Nutritionally, it reminds me more of a protein shake with some carbs and fats, due to the lack of key vitamin and minerals that are needed to make it complete. Only complete nutrition is ideal to replace meals.
MRP Nutrition Overview
| | |
| --- | --- |
| Kcal/meal | 220 |
| Macros (C/P/F) | 27/44/29 |
| Vegan | No |
| Keto | No |
| Features | Soy Free, Nut Free, No Fillers |
| Non-GMO | Yes |
| Organic | No |
| Includes Probiotics | No |
| Artificial Sweeteners | No |
| Synthetic Additives | No |
| Contains All Micronutrients | No |
| Controversial Ingredients | Whey |
Carbohydrates
Based on 220kcal serving:
Total Carbs: 19g, 7% of DV.
Net Carbs: 14g, (Total Carbs – Dietary Fiber – Non-digestible Carbs)
Sugars: 5g.
Fiber: 5g, 18% of DV.
The carbs come from Carb10, a product of Compound Solutions Inc. This consists of pea starch, oat bran fiber, and tapioca maltodextrin which adds body and stabilizes.
Carbs are much lower than other products and could be used sparingly in a low-carb diet. This also means that this could be used as post-workout meal to boost your protein intake.
Protein
Per 220kcal serving:
Total Protein: 24g
Source: Whey, Egg Whites, Pea Protein
MRP contains 24g per single scoop serving. That's pretty high per scoop since you could double up if you wanted to.
An interesting combination of protein sources, which also includes beef bone broth. Not suitable for vegans, but the amino acid profile should be covered. Due to the fact that beef bone broth is rich in chondroitin and glucosamine, it could help you with promoting joint health.
Fats
Per 220kcal serving:
Total Fats: 7, 9% of DV.
Saturated Fats: 5g, 25% of DV.
Omega-3s, ?g.
Omega-6s: ?g.
MRP does contain MCT oil powder, though the amounts of omega-3 fatty acids are unlisted.
Omega-3s are a must in any healthy diet, since they have key roles in healthy brain functioning. It's a shame that many brands are not including it on their meal replacement shakes (a must if you are looking for a complete meal). Thankfully, you can always buy quality omega-3 supplements online.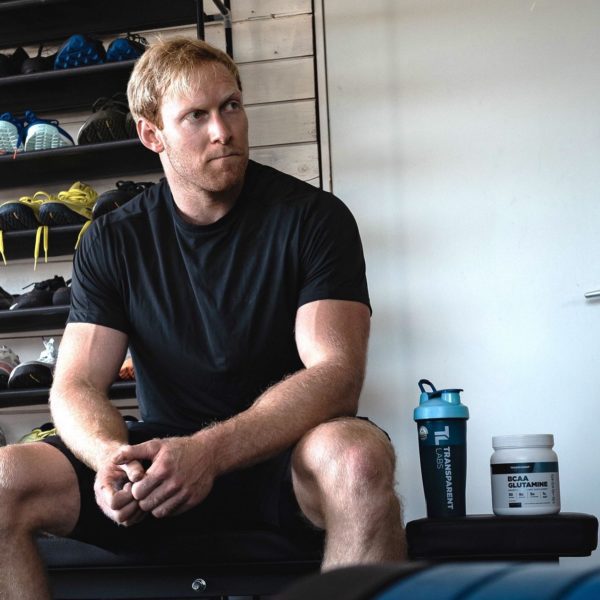 Micronutrients
If MRP falls short anywhere, it's here.
Containing only calcium, iron and potassium, you will have to look elsewhere for a more complete complement of nutrients.
As a reference, there are 26 essential vitamins and minerals with key roles in cardiovascular functions, muscle health, cognitive processes, and keeping the immune system active.
Allergens
Whey is the most common allergen present in MRP, followed by eggs. Also of note, even if you are ok with whey, there is beef bone broth in the product.
Taste Test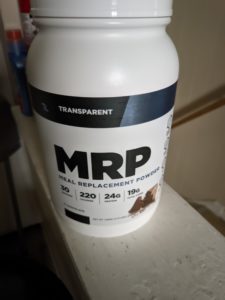 | | |
| --- | --- |
| Best flavour | Chocolate |
| Taste | Very good. Really chocolatey |
| Texture | Pleasant. Mostly smooth. Not gritty or chalky |
| Satiety | 2hrs |
| Easy to Clean | So so |
| Afterthoughts | No ill effects. Delightful experience. |
We only have chocolate to play with today, but the first thing I noticed was lots of small white particles. I believe this is the Himalayan salt listed in the ingredients.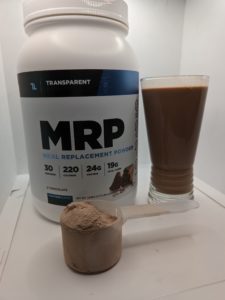 Just mixing it just with water made for a decent shake, not exactly how I'd like it, but not super watery and still pretty flavorful. And I must say this is a very solid chocolate. Strong flavor, not overly sweet, and decently filling. It tastes like hot chocolate that you'd get from a pastry shop, not the store-bought stuff.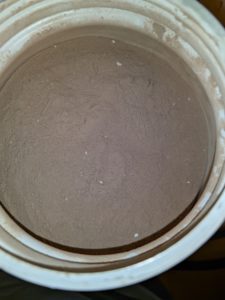 On a scale of 1 to 5, this is easily a 4 out the door.
More about Transparent Labs

Transparent Labs USA is an innovative, modern, and dynamic supplement & pharmaceuticals manufacturer. The supplement side of the company was co-founded in 2015 in Vineyard, UT, by Trevor Hiltbrand.
The members of the management team have academic backgrounds and solid experience in pharmacy and in chemical engineering, in research, development, and clinical testing of medicinal products as well as a deep understanding of the needs of people for high-quality health products and services.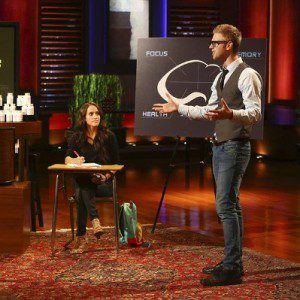 Pricing & Shipping
Transparent Labs Meal Replacement Powder can only be found on their website.
It is sold as 3.7lb tubs containing 30 servings. Each tub is $60, so you'd be looking at $2 per single scoop serving.
The subscription discount is 10%, dropping the tub price from $60, to $54, and the serving price from $2 per serving, to $1.80 per serving.
Furthermore, subscribers also get free shipping. Subscription intervals are 30, 45 & 60 days per delivery.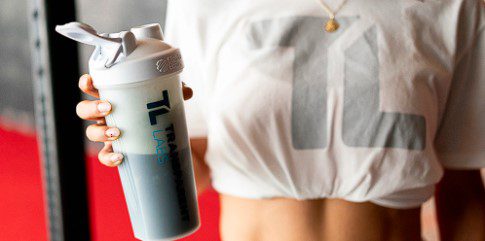 Shipping
MRP is available worldwide, with the exception of certain countries listed here. However, the exact shipping costs are not listed, but USPS, FedEx & DHL are offered at varying tiers.
Free shipping is offered on orders above $150.
Lots of other products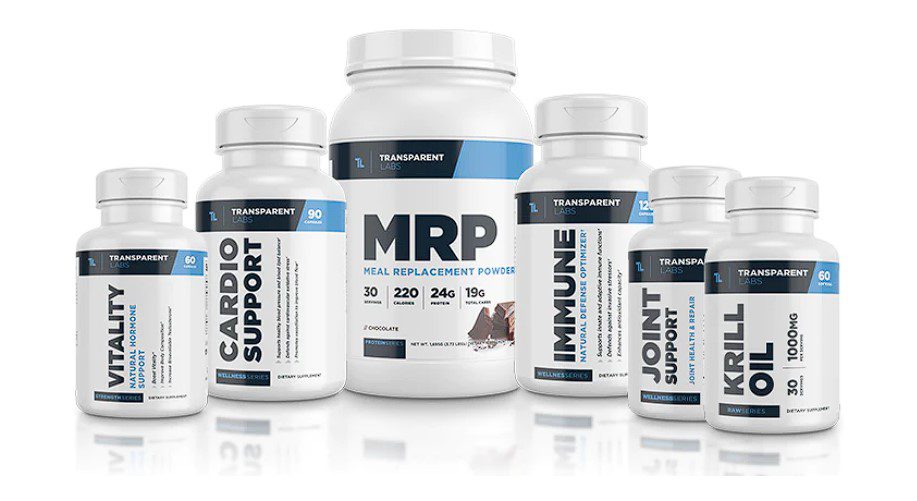 Looking at other ranges on the website, the brand produces everything from pre-workout formula to joint support tablets and has an extensive list of supplements with new releases coming onto the website frequently.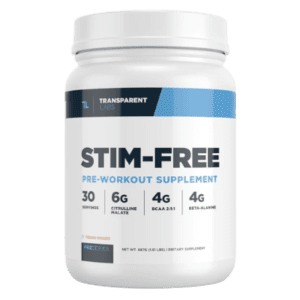 In fact, we are avid consumers of their stim-free pre-workouts, as they help us get through our late-night workouts. Other products that could be of interest are their 100% Grass-Fed Whey Protein and their premium creatine. Both are great additions to any gym-goers cupboards.
As a matter of fact, they also have a top-notch high-calorie shake if you are looking to put on some lean body mass!
MRP vs. Huel Black vs. Instant KO
In this comparison, we'll look at MRP up against the industry titan, Huel….and contrast it against another product created by a supplement company, Instant Knockout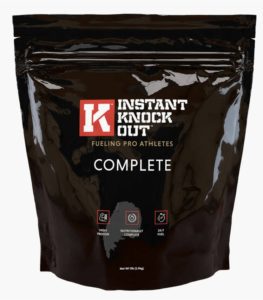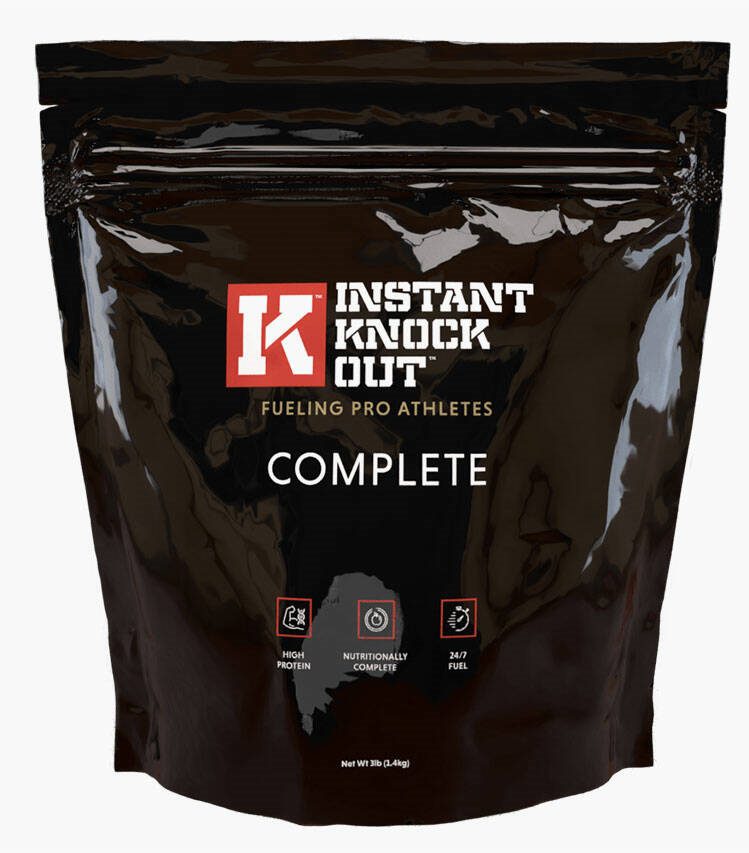 Head to Head
| | | | |
| --- | --- | --- | --- |
| Category | Instant KO | Huel Black | MRP |
| serving price | $4.64 (USD) | $2.78 (USD) | $2 (USD) |
| serving size | 500ml | 500ml | 500ml |
| servings per | 14 | 17 | 30 |
| kcal/serving | 400 | 400 | 220 |
| Packaging | Bag | Bag | Tub |
| Flavors | 1 | 9 | 2 |
| Protein (g) | 35 | 40 | 24 |
| Sugar (g) | 3 | 4 | 7 |
| Fiber (g) | 15 | 7 | 5 |
| Fats (g) | 13 | 17 | 7 |
| Carbs (g) | 35 | 24 | 19 |
| Vegan | Y | Y | N |
| Organic | N | N | N |
| Micronutrients | 27 | 27 | 4 |
| Artificial Sweeteners | Y | N | N |
| Synthetic Additives | N | N | N |
| GMO | N | N | N |
| Protein Source | Pea/Soy/Rice | Pea/Rice | Whey/Pea/Egg |
| Availability | US & UK | Worldwide | Worldwide |
MRP vs Huel Black
Huel Black is more expensive at first glance, but you get nearly double the calories and a full suite of micronutrients. If you increased MRP's serving to 2 scoops, like Huel, it would have more calories and 48g of protein, but now it's $4 per serving, a fair bit higher than Huel.
Also, consider that MRP contains milk, so it would be off-limits for our vegan friends. On the contrary, Huel Black is a vegan meal replacement shake that uses pea protein as its main protein source.
MRP vs Instant Knockout Complete
Instant KO is pretty protein dense, and also comes from workout focused supplement company. Even doubling the servings of MRP, you'd still come out cheaper than Instant KO. But like the Huel comparison, the lack of nutrients is its Achilles heel, otherwise it quite comparable.
Furthermore, I believe that Instant Knockout is better suited for weight loss. It's one of the best diet meal replacement shakes, designed by elite MMA athletes to get ready for competition.
Great Alternatives
Ka'chava is one of our absolute favorites. It is one of the most nutritionally rich shakes; with all the essential nutrients that come from real food, and five great flavors. In addition, it was our favorite when it comes to taste, and surprised us a lot in this regard. Seriously, there are no bad flavors!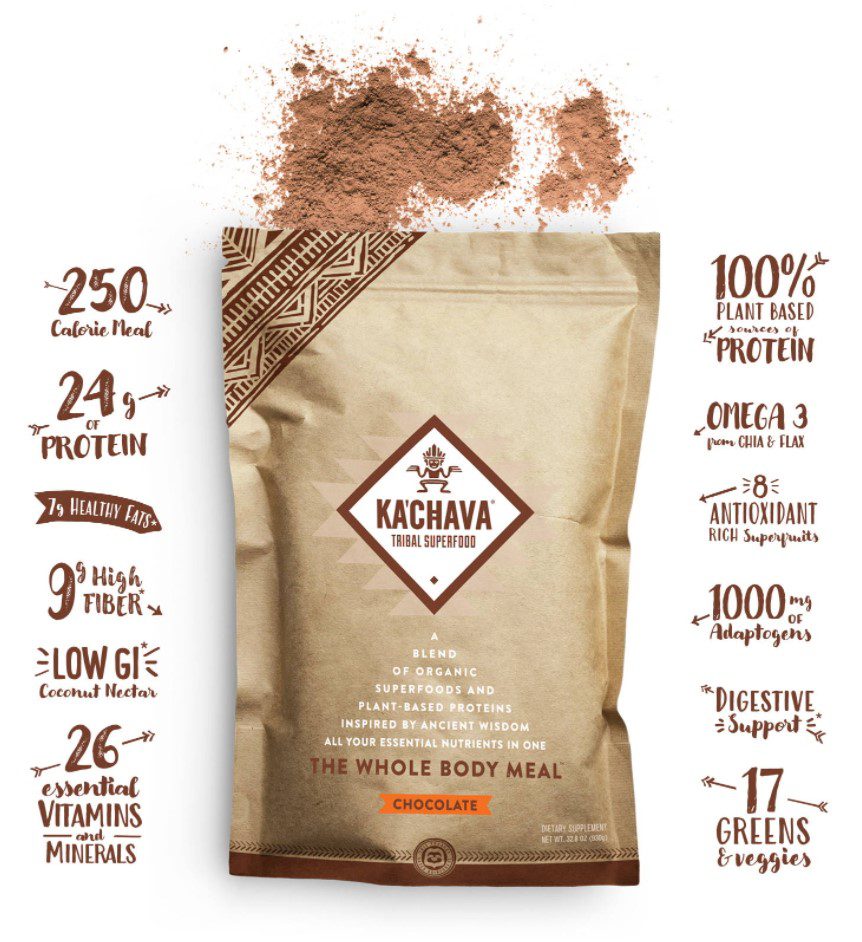 Besides Ka'chava, I think that HLTH Code is a very good alternative to MRP. It's also packed with fiber and prebiotics; probiotics to help your gut microbiome and natural ingredients only (no synthetic additives). It's also 400 calories and quite filling.
Lastly, we have LyfeFuel which offers distinct formulas which allow you to prioritize which suits your needs the best, be it the higher protein of the Recovery Shake, or the completeness of the Daily Essentials Shake.
Personally, I find them to have one of the best chocolate flavors in the game!
MRP FAQ
What makes MRP different?
Unlike many meal replacement powders, Transparent Labs MRP emphasizes wholesome ingredients that provide muscle-building protein, satiating fats, and complex carbohydrates.


How transparent is MRP?
This premium meal replacement is made with real food ingredients for proper nutrition on the go. No synthetic junk, soy protein, artificial sweeteners, cheap "creamers," or fillers.


What payment methods are accepted?
Visa/Mastercard, American Express & Discover


What is the refund policy?
You may return/exchange your order within 30 days from the delivery date. To receive a full refund on your payment method, the product(s) must be unopened.

If the products are open, we may offer an exchange or online store credit for the cost of the item.

---
Verdict – Transparent Labs MRP Review
Admittedly, I had never considered Transparent Labs as a meal replacement company, but rather a fitness supplement brand. That said, in this Meal Replacement Review, the product really surprised me.
The taste of MRP is sublime, even when you mix it with just water. Not only that, but it kept me full for far longer than expected, and it does better at satiating than your average meal replacement shake.
Furthermore, it is affordable, and the shakes are soy-free, and don't have any artificial sweeteners. "Clean", as they say.
However, there's a catch. Sadly, it lacks many essential nutrients to make this a complete shake. Basic nutrients like vitamins, and/or omega-3 fatty acids are missing. This would be ok for a protein powder, but the best meal replacement shakes provide you with all the essential nutrients your body needs.
As such, I would definitely recommend MRP for someone who's looking for a high-protein snack – perfect for breakfast or post-workout – but not for anybody who's looking to replace meals in a regular fashion. For that, there are many top-notch alternatives like Ka'chava or HLTH that I would opt into.
As a side note, I would also recommend Transparent Labs for anybody looking for nutritional supplements in the US (protein powders, creatine, pre-workouts…).
Bottom line: MRP is a solid product, just keep a multivitamin or a nutrient-dense diet part of your routine