Amazing Grass Greens Review | Why Do People Love Them?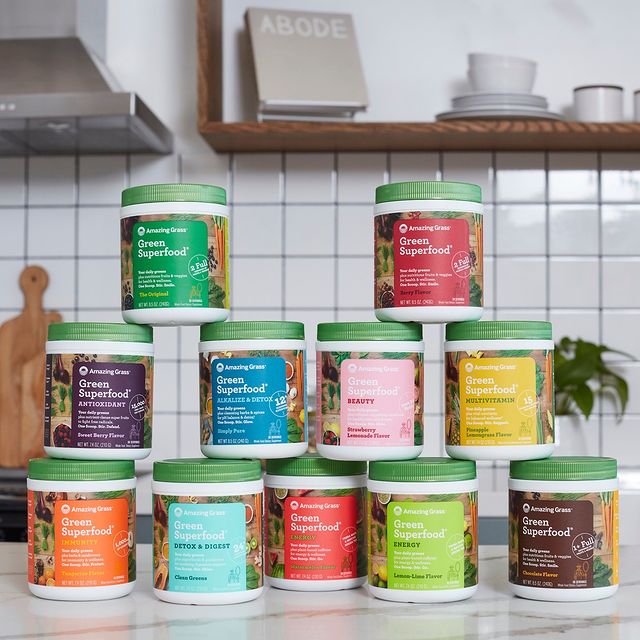 Welcome to this Amazing Grass Greens review, where I will explore all the green superfoods this brand offers. In fact, Amazing Grass is one of the few manufacturers that is (almost) solely focused on making the best green powders possible.
Such focus has lead them to become one of the most popular green powder brands in Amazon with over 10,000 reviews across all greens drinks.
Therefore, I'm here to find out if Amazing Grass greens are as great as the reviews suggest; and ultimately, whether I think it's a good choice for you or not.
---
Amazing Grass Greens Review at a Glance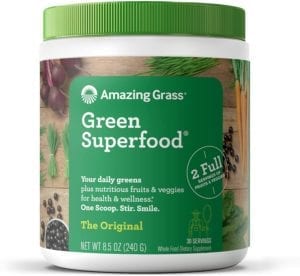 Flavours: Original, Berry, and Chocolate. More flavours are available with the other products.
---
Nutrition
| | Amazing Grass |
| --- | --- |
| Kcal/serving | 30 |
| Sugars (g) | 0.0 |
| Protein (g) | 2.0 |
| Fibre (g) | 3.0 |
| Vegan | Y |
| Organic | Mostly |
| # of Greens | 16 |
| Adaptogens | Y |
| Probiotics | Y |
| Digestive Enzymes | Y |
| Sweetener | None |
| Unwanted Ingredients | Silica |
Based in the Original Amazing Grass Green Superfood blend. Some blends might contain stevia leaf extract as sweetener.
It must be noticed that Amazing Grass offers a plethora of green superfood products. In this Amazing Grass review, I will be focusing on their most successful blend (the green superfood blend), but here are the other options: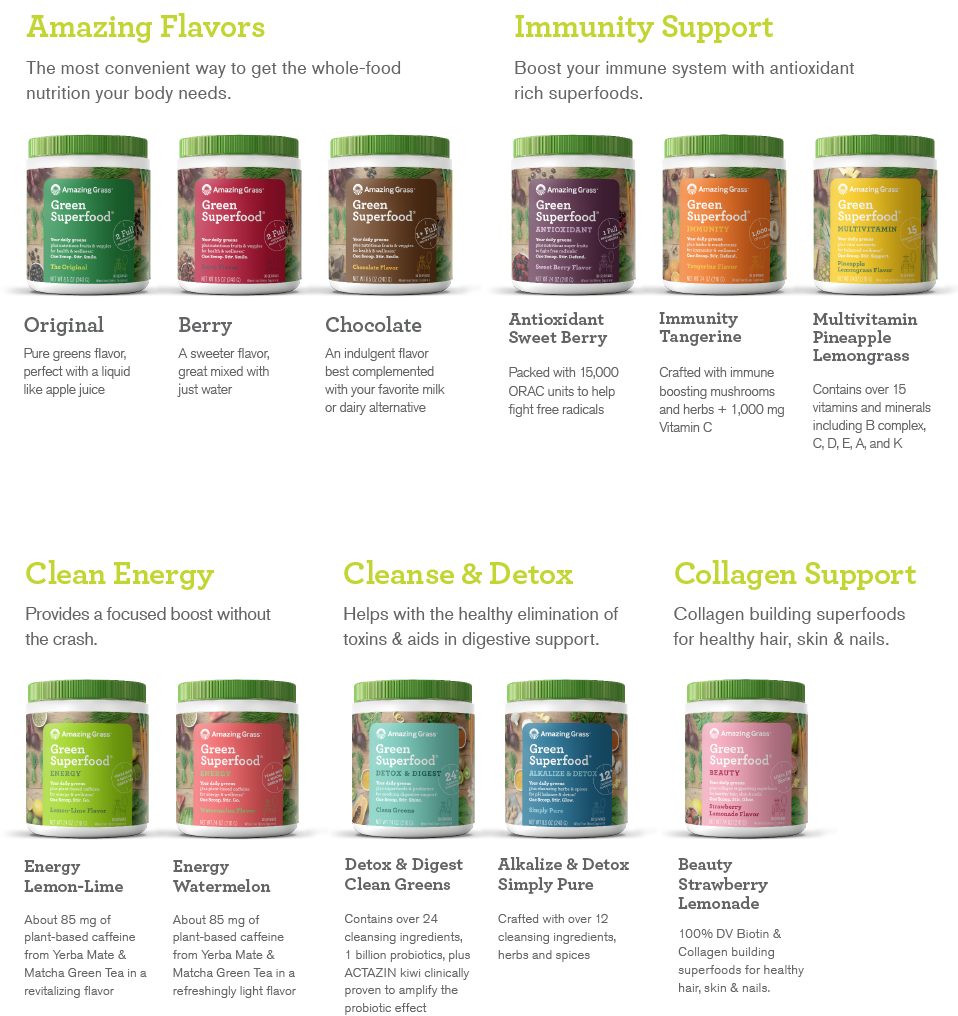 On all of them, there is a core greens blend with added ingredients to achieve specific goals. For instance, as seen in the picture, the Energy formulas have added yerba mate and matcha as source of caffeine.
Ingredients
Core Greens Blend
All Amazing Grass Greens Superfood blends share the same core greens blend: wheat grass*, barley*, alfalfa*, spinach*, spirulina*, chlorella*(cracked cell wall), and broccoli* (*=organic).
In fact, most of them will have around 3.5-4.5g of this blend per serving; except for the Original Greens powder which has 5.7g. This is great news, since this is a very well rounded blend of alkaline greens. Furthermore, according to Amazing Grass, each serving will replace 2 of your daily 5. While I would be careful replacing fresh vegetables and fruits for powders; it is certainly remarkable.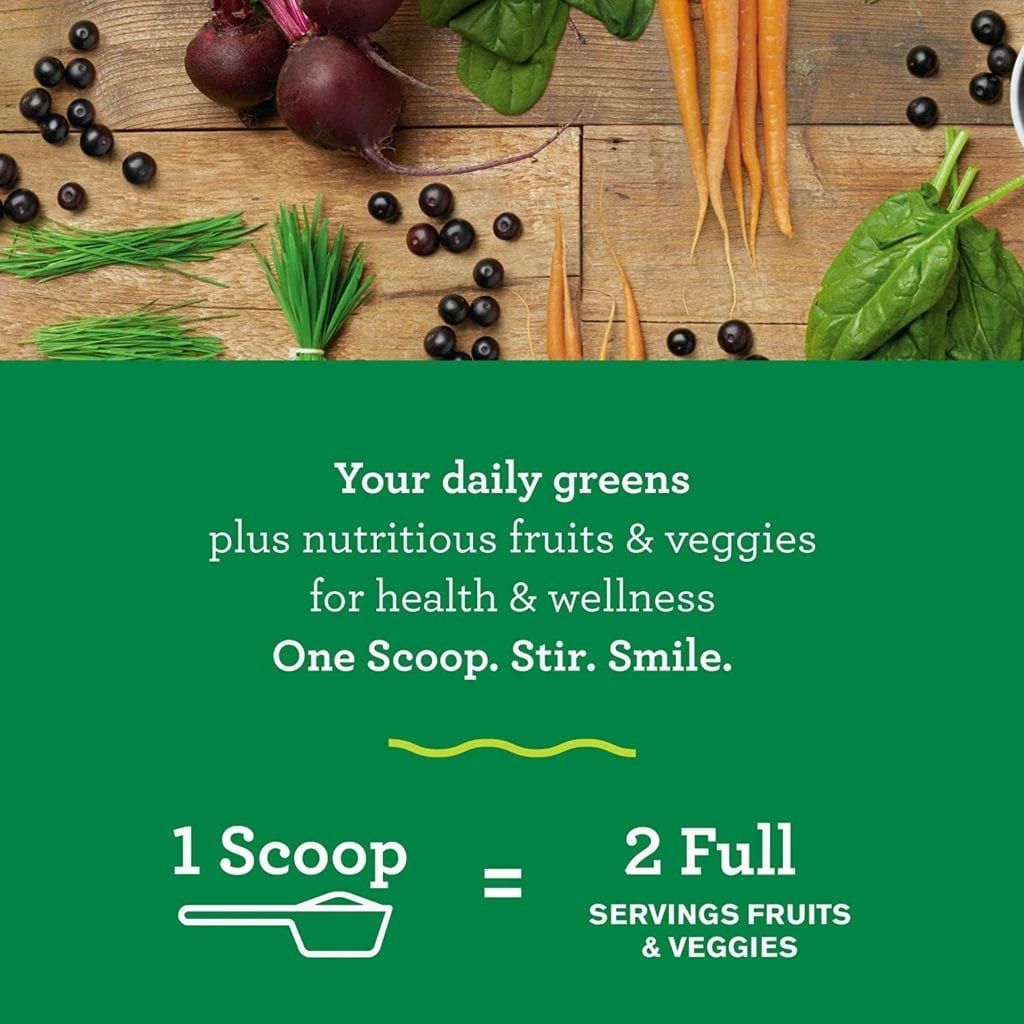 Besides the core blend, the Original greens drink also packs 1.1g of the antioxidant blend. Despite not being as rich as the Antioxidant blend (15,000 ORAC), there is plenty in the standard recipe.
Note: there will be differences in the nutritional values among the different flavours. I strongly recommend going for the Original, since chocolate (for instance) has fewer greens per serving.
Adaptogens
As far as adaptogens are concerned, Amazing Grass does not have as many as other competitors.
In the Original blend, there's green tea extract and maca root; which are known for their stimulating properties. However, in order to get more meaningful dosages, you will have to go for the Energy formula, which has more caffeine (85mg). This is due to the fact that this greens blend has added yerba mate and matcha green tea.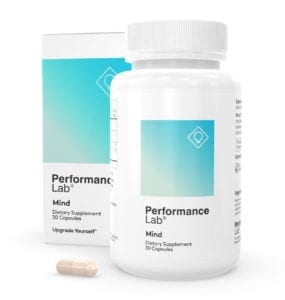 Looking to Stimulate Your Brain?
Get the best nootropics mix with Performance Lab Mind.
Helps you focusing in your task, enhancing recovery after strenuous brain work, and sharpens your state of mind.
This is the ideal supplement to a quality greens powder like Amazing Grass and take your mental performance to the next level.
Enzymes/Probiotics
Positively, Amazing Grass adds a custom blend of digestive enzymes and pre/probiotics to help your digestive system. On top of that, they also tend to add some fibre, so you get 3g per serving (11% of your DV). This is interesting, since Western diets often lack enough fibre.
Nevertheless, coming back to the digestive blend, there are 4 enzymes in this mix:
Amylase: helps you digest starch.
Lactase: breaks down lactose (from milk).
Protease: increases the rate in which proteins are broken down to amino acids (helps you digest proteins).
Cellulase: chops cellulose (found in green plants) down, which is indigestible by humans, so that you can get more nutrients from the greens.
Unwanted Ingredients
There are small amounts of silica in all Amazing Grass green drinks.
Sweeteners
Some of the flavoured versions contain Stevia leaf extract. However, the Original formula does not have any.
Micronutrients – Vitamins & Minerals
Generally, I don't consider green powders the optimal source of micronutrients, and I get mine through the best meal replacements (good source of macro and micronutrients).
The reason for this is two-fold: for once, many manufacturers don't disclose the exact numbers; and two, most of the time they are lacking in many vitamins and minerals (are only rich in a few).
In this case, Amazing Grass has the Multivitamin formula which contains significant dosages of 14 vitamins and minerals (vit C, vit B12, biotin, vit E, among others). However, while this is great, it's still lacking in most minerals (calcium, iron, copper, chromium…). There are, in fact, up to 31 essential vitamins and minerals.
Very few greens powders have as many vitamins and minerals.
Other Interesting Ingredients
Realistically, there are multiple ingredients that I would consider beneficial or interesting in these green powders. However, here are a couple that stand out, in my opinion:
Acai Berry. These berries are originally from the Amazon forest in Brazil. Lately, they have gain popularity due to being extremely nutrient rich (vitamin A, for example) and being rich in antioxidants (e.g. anthocyanins). Furthermore, acai berries might help you reducing LDL cholesterol.
Rose Hips. Unlike the abovementioned, rose hips are not that common to see in greens drinks. Nonetheless, they are extremely rich in Vitamin C, and might also promote skin moisture and elasticity (less wrinkles).
All Ingredients
Taste
| | Amazing Grass |
| --- | --- |
| Best Tasting Flavour | Original |
| Taste | 4.2/5 |
| Texture | 4.5/5 |
| Easy to Mix | Yes |
| Goes Well With | Smoothies, Protein |
A quick reminder that this is an Amazing Grass review mainly focused on the original formula. I have not tried all the flavours, either; so I would recommend checking the customer reviews for them.
As far as Amazing Grass Green Superfood is concerned, there are three flavours: Berry, Chocolate and Original. I already stated that the Original is the best in terms of nutrition, but what about taste? Well, I also think that the Original is the best tasting out of the three.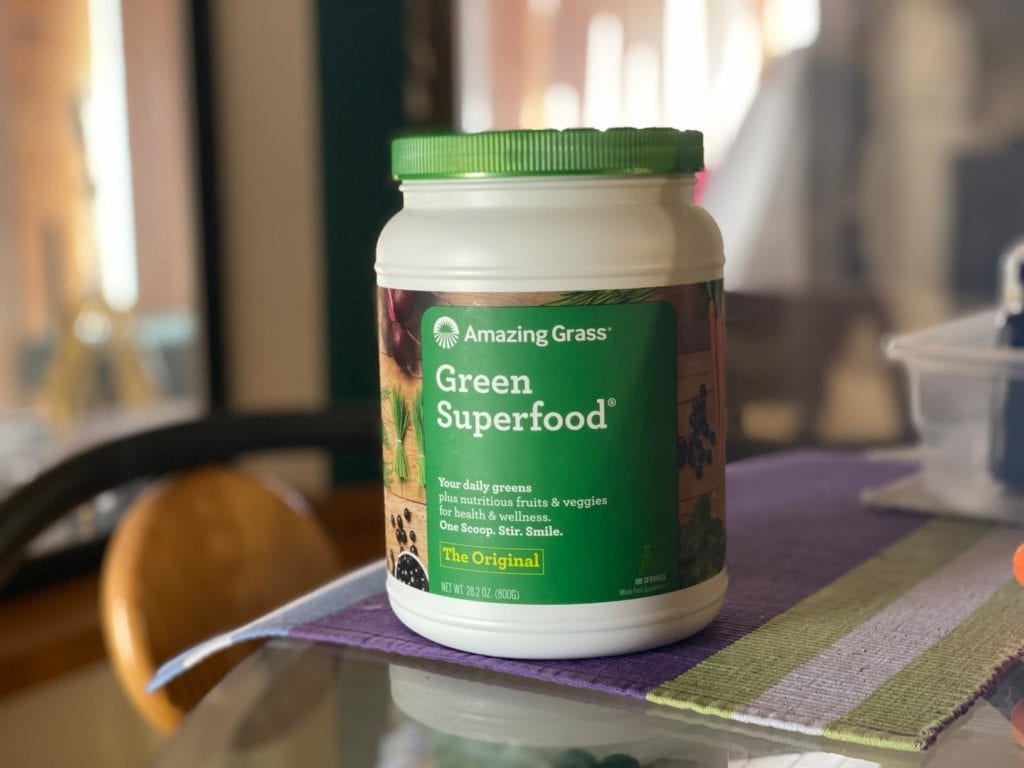 Like many customers, I would describe the taste as green, pure and somewhat earthy. The blend of greens truly comes alive and might be a little overpowering for some.
Consequently, you might want to mix it with your protein powder, juice or smoothie to hide this natural flavour. Nonetheless, I personally enjoy the "healthy", raw taste of Amazing Grass greens, much better than other greens that have mixability issues.
As for the other two, Berry is pretty nice; more fruity and berry-like (sour). Chocolate is too sweet for my taste, and it doesn't hide the background flavour well enough, which makes it very awkward.
Amazing Grass Green Products Overview
Nonetheless, some of you might be interested in the rest of the green powders offered by Amazing Grass. Here is a brief overview of all the superfood blends: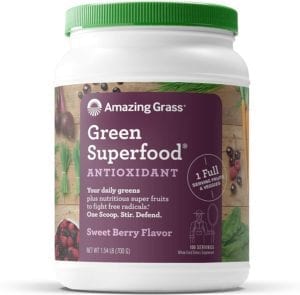 Amazing Grass Greens Antioxidant
This greens blend contains antioxidants with 15,000 ORAC (Oxygen Radical Absorbance Capacity).
1 serving of fruits and vegetables.
Perfect for those looking for even more antioxidant, but personally I think there is enough in the Original formula.
Starts at $1/serving.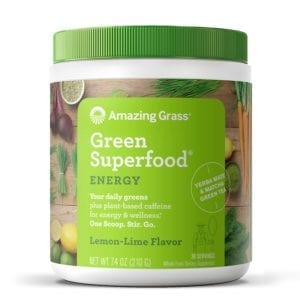 Amazing Grass Greens Energy
Added Yerba Mate and Matcha Green Tea to boost your energy levels.
1 serving of fruits and vegetables.
85mg of caffeine.
Available in Lemon-lime or Watermelon.
Starts at $1/serving.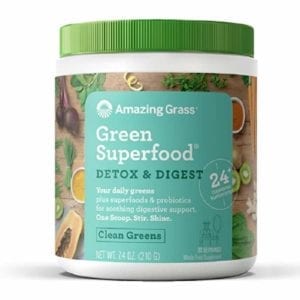 Amazing Grass Greens Detox & Digest
Includes organic kiwifruit (increase gut bacteria growth), papaya (helps with digestion) and other fruits.
1 serving of fruits and vegetables.
Helpful for those who struggle digesting; but not necessary for the rest.
Starts at $1/serving.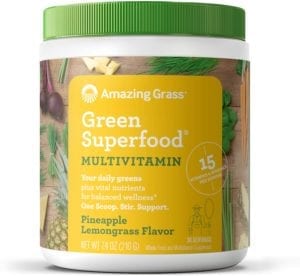 Amazing Grass Greens Multivitamin
More vitamins than the other blends; including vit A, C, D, E, K, B6 and much more.
1 serving of fruits and vegetables.
Does not include all the vitamins and minerals, therefore I would personally not rely on this product to get my micronutrients.
Starts at $1/serving.
Noteworthy, that there are a few more products not mentioned here. Nonetheless, while I think most are good to excellent, I believe that for the majority Amazing Grass Green Superfood will be the best product.
Price & Shipping
Looking at the price, it must be said that Amazing Grass greens are very affordable for what they offer. In fact, they compete with some cheaper alternatives (My Protein Greens) of lower quality.
Furthermore, you will be able to lower the price in two ways. Firstly, by buying in bulk; and secondly, by making use of their subscription program (US) and the 20% discount.
US prices are the following:
240g tub (30 servings): $1.00/serving – $29.99/tub
480g tub (60 servings): $0.92/serving – $54.99/tub
800g tub (100 servings): $0.74/serving – $74.99/tub
As for the UK (buy in Amazon):
240g bag (30 servings): £0.70/serving – £20.99/tub
Note that the prices on Amazon might vary depending on the seller.
When it comes to shipping, you will get fast delivery (Prime) with Amazon; and for the US, free delivery in orders above $60 when making the purchase on their website (recommended).
Goes Well With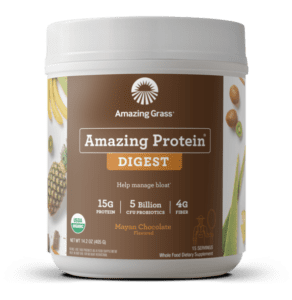 Amazing Vegan Protein
Great boost to your protein intake with extra 5bilion CFU probiotics.
Available in 7 flavours, including the delicious Mayan Chocolate.
Vegan, USDA organic, no added sugars and no added artificial sweeteners.
Very positive user reviews.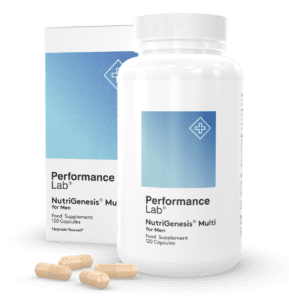 Multivitamins
Multivitamins to ensure that you get all essential micronutrients.
Special formula for men, but also available for women.
100% of Daily Values for over 17 micronutrients.
Vegan friendly.
FAQ
Can I take two scoops/servings of Amazing Grass a day?
Yes, there are no health concerns about taking two servings of Amazing Grass. Two scoops, however, will not double the benefits you get from the greens powders and do not replace fresh fruits and vegetables.


Where are Amazing Grass ingredients sourced from?
According to the manufacturer, they use solely FDA approved facilities. Furthermore, they try to use USA ingredients wherever possible.


Does the Original Amazing Grass Greens contain caffeine?
No, only the Energy variants contain caffeine.


Where should I store my Amazing Grass greens?
The manufacturer recommends "best kept frozen, refrigerated, or in a cool, dry place after opening". That said, you should have no issues storing it in a cupboard for long periods of time (6 months). The shelf life is around 2 years.


What are the benefits of drinking Amazing Grass Greens?
The biggest benefits of drinking green powders rely on them being a good source of micronutrients and phytonutrients that naturally occur in plants. Green powders can be a great boost to your immunity, wellness and digestive system due to the aforementioned compounds. For instance, vitamin K and vitamin C have proven benefits on human health and are considered essential nutrients. Others like antioxidants have clear positive effect on the body, but they are not considered essential, yet.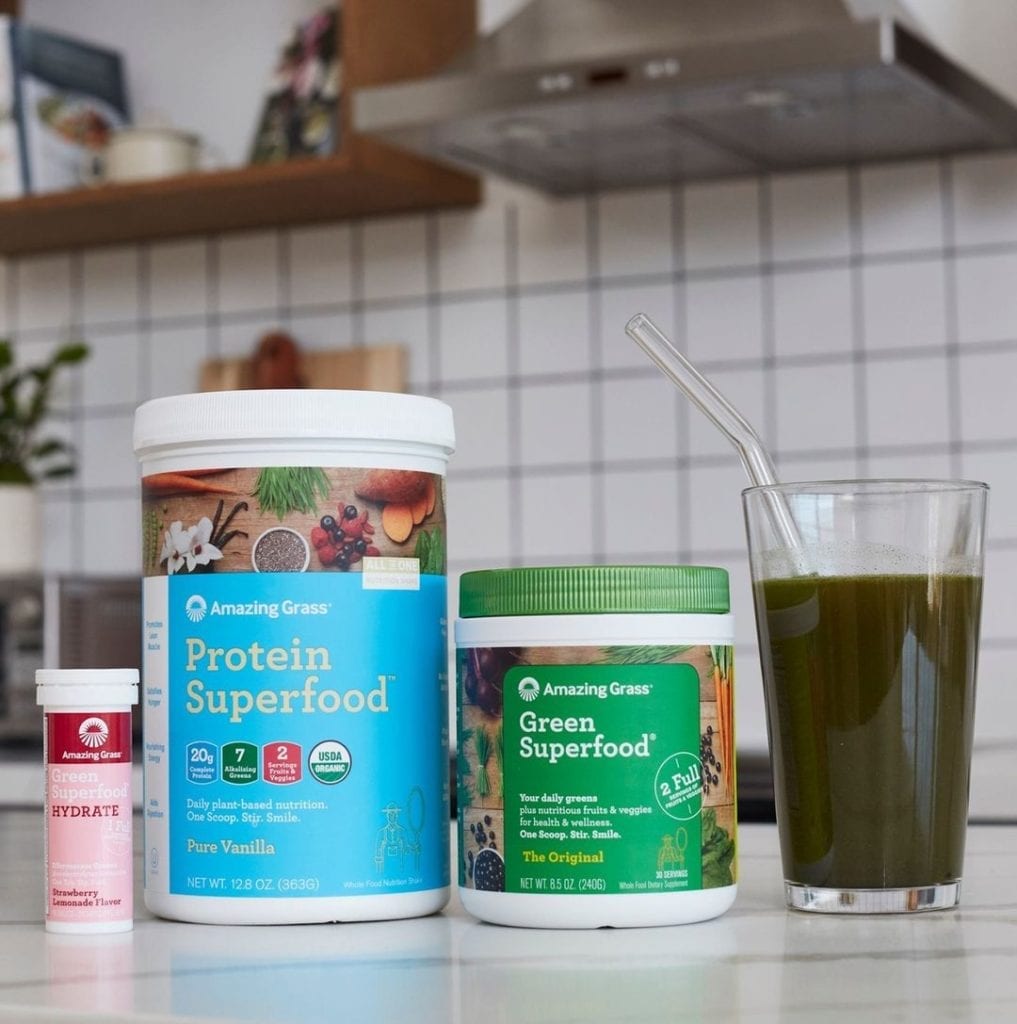 Pros/Cons
Pros
Excellent quality price ratio
Includes over 16 greens, plus probiotics and digestive enzymes
Original is one of the best green powders you can buy
Also available with extra antioxidants, caffeine and vitamins
Can be bought in the US and EU (Amazon)
Good bulk and subscription discounts
Cons
Chocolate flavour is not as healthy
Best prices are achieved when buying in bulk
Contains silica
Verdict – Amazing Grass Greens Review
Overall, after finishing this Amazing Grass Greens review, I must say that it's one of the best products that I've tried. Simply, it balances quality and affordability like no other greens powder.
Looking at the positives, I love the ingredients and how rich in vegetables it actually is. In fact, it's great for how many antioxidants and phytonutrients it has; as well as the probiotics.
That said, I wished there was more info on the exact amounts. I would've also liked to see more vitamins and minerals in the original formula.
All in all, as mentioned above, I highly recommend Amazing Grass Greens Superfood powder to those who are looking to increase their phytonutrient (antioxidant) intake, as well as give a small boost to your overall health.
Amazing Grass Greens
From $0.52
Pros
Amazing quality to price ratio
Great array of greens products for different purposes
The core greens blend is very nutritious
Added probiotics and digestive enzymes
Available in the US, UK and EU
Cons
Chocolate flavour is nutritionally weaker
Adaptogens in Original are a bit lacking
Contains silica