Relief Factor Review | Is It Effective & What Are Best Alternatives?
Welcome to this Relief Factor review, an in-depth look into one of the best joint supplements in the market, according to the manufacturer.
As we get older, so do the chances of suffering from chronic pain, inflammation, and aches in the muscles and joints.
Such conditions are more common than you'd think, with chronic pain affecting around 40 million U.S. adults according to the NCCIH.
About 11 million of them have High Impact Chronic Pain; which lasts longer than three months and results in at least one major restriction to life activities.
Luckily, a lot of treatments exist today to help reduce chronic pain in patients.
If you're looking for one to manage your condition, you may have come across Relief Factor; a supplement that claims to provide temporary relief of general aches and pains in the back, shoulder, neck, knee, hip, and even muscles.
In this Relief Factor review, we're discussing everything you need to know about this supplement to help you decide whether it's the best option for your condition. As well as highlighting what we believe to be the best relief factor alternative and our #1 joint pain relief supplement; Flexagain.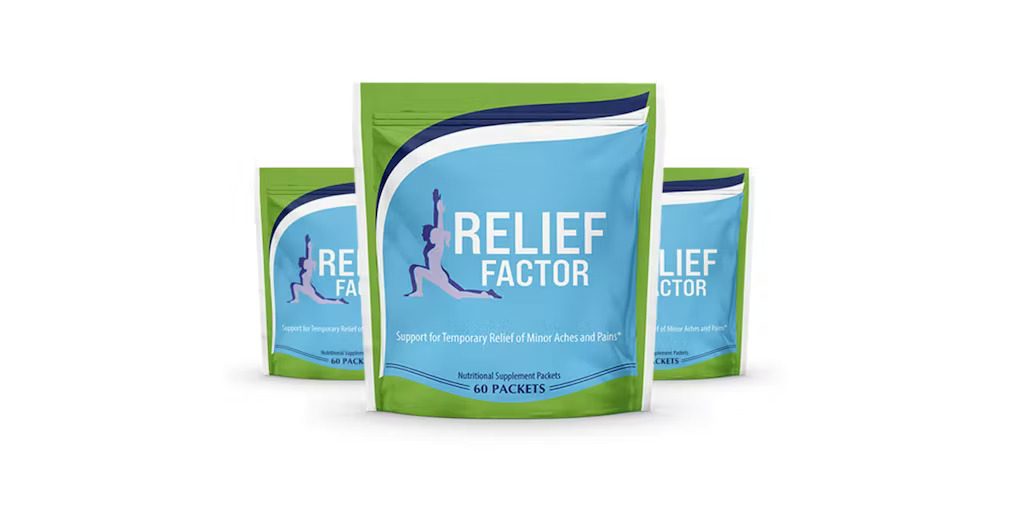 Quick Links
---
What Are the Ingredients of Relief Factor?
According to Relief Factor, the QuickStart formula is all-natural and 100 percent free of synthetic drugs. Each packet is a serving size that consists of 2 softgels and 2 capsules.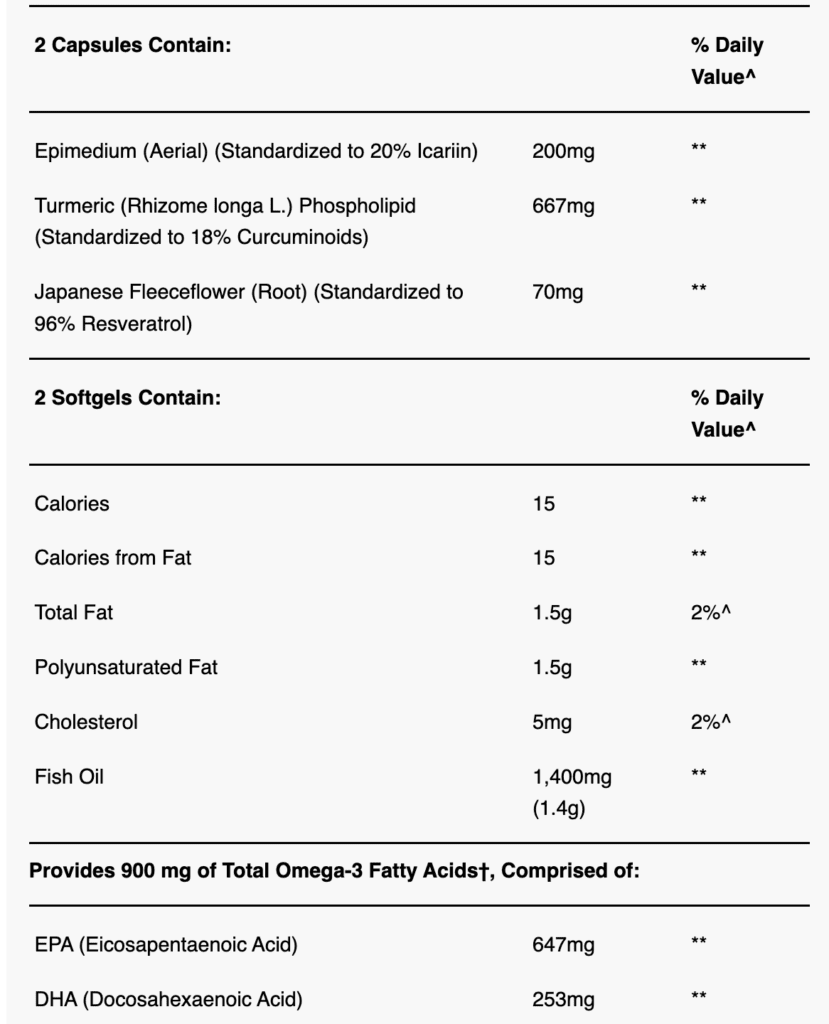 The softgels contain fish oil, whereas the capsules contain Epimedium, turmeric, and Japanese Fleeceflower.
Each of these natural ingredients is the source of a certain active constituent that can support inflammatory responses throughout your body.
Let's take a closer at these 4 active ingredients and see what they potentially have to offer.
1. Omega 3 Fatty Acids
The fish oil inside Relief Factor softgels provides a total of 900 mg of Omega-3 fatty acids.
More specifically, it has 253 mg of Docosahexaenoic acid (DHA) and  647 mg of Eicosapentaenoic acid (EPA).
An additional type of Omega 3 fatty acid is Alpha-linolenic acid (ALA), but it's not available in Relief Factor.
Note: This means that Relief factor is NOT vegan friendly, since they use omega-3 fatty acid sourced from fish. For a vegan-friendly alternative, check Flexagain.
The EPA and DHA in Relief Factor are sourced from wild-caught anchovies, sardines, and mackerels. They take the oil from these fish and apply molecular distillation to get rid of impurities such as mercury and other heavy metals.
Omega-3 for Joint Pain Relief and Anti-Inflammation
So what can EPA and DHA do for pain and inflammation?
According to this 2013 study, EPA and DHA can inhibit some reactions and aspects of the body's inflammation responses.
This 2020 study on the effect of Omega 3 fatty acids on rheumatoid arthritis shows that EPA and DHA can help reduce tenderness and swelling in inflamed joints. They can also help alleviate the morning stiffness of joints.
In addition to relieving symptoms of inflammation and pain, Omega 3 fatty acids are linked to health benefits like decreasing the risk of heart disease and strokes.
Among many other effects, they can also help lower triglyceride levels, relieve depression, and slow down cognitive decline in Alzheimer's patients.
2. Resveratrol
Relief Factor contains Japanese Fleeceflower, which is a species of perennial herbaceous plants belonging to the Polygonaceae family. It's native to East Asia and has a significant role in Japanese and Chinese traditional medicine thanks to its painkilling effects.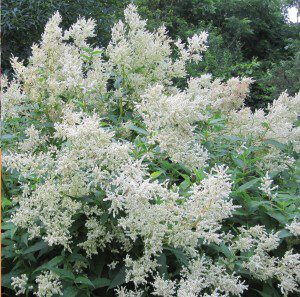 The formula uses Japanese Fleeceflower roots (70 mg) that provide 96 percent resveratrol. This active constituent is part of the polyphenol class of compounds that possess powerful antioxidant properties.
As such, resveratrol has the potential to help suppress damage to the body. It's associated with reducing inflammation and lowering LDL (low-density lipoprotein) or "bad" cholesterol.
Resveratrol is also thought to demonstrate antitumor, antidiabetic, and nerve-boosting activities.
You should note, however, that the health benefits of resveratrol are still undergoing studies for confirmation. Peanuts, grapes, raspberries, mulberries, blueberries, and red wine are other sources of resveratrol.
3. Curcuminoids
The formula of Relief Factor also features 667 mg turmeric rhizomes (the underground stem) that provide 18 percent curcuminoids.
Native to southeast Asia, turmeric is a plant belonging to the ginger family. It had a vital role in Ayurvedic medicine, old Chinese medicine, and other traditional medical systems in Eastern Asia.
The curcumin concentration in turmeric has an anti-inflammatory effect that can help ease pain and discomfort in joints and muscles. This ingredient is also promoted for its positive impact on conditions such as arthritis, depression, digestive disorders, allergies, and respiratory infections.
Although a lot of resources have been pooled into researching turmeric and its compounds, many of its health benefits are yet to be confirmed.
That's due to multiple reasons including the instability of curcumin (it's pretty reactive) and its low bioavailability (how much of the substance reaches the bloodstream) via the oral route.
4. Icariin
Last but not least, the Relief Factor formula contains aerial epimedium (200 mg) that provides 20 percent icariin.
Also known as barrenwort, horny goat weed, fairy wings, and Yin Yang Huo, epimedium is a genus of flowering herbs belonging to the Berberidaceae family. It's native to the Mediterranean region and Asia.
Icariin comes from epimedium and supports cardiovascular health. It can help increase blood flow, which can boost anti-inflammatory functions inside the body.
Besides easing joint pain and fatigue, icariin has the potential to improve sexual performance, alleviate menopause symptoms, and decrease bone loss.
Does Relief Factor Work?
Relief Factor relies on a variety of ingredients that supposedly target pain and inflammation in the joints and muscles. But we think its effect is limited.
The formula may be effective to a level against mild pain and aches. It may also be useful for aging people thanks to the added possible cognitive benefits.
That said, most (if not all) of the active compounds in the formula have unconfirmed health benefits. Their anti-inflammatory and analgesic properties need more research to prove and use effectively.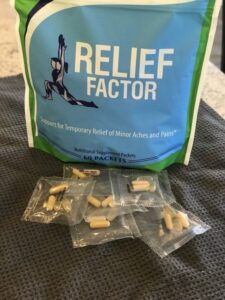 Relief Factor Missing Ingredients
While the Relief Factor supplement has significant ingredients that can help reduce inflammation, other highly effective compounds for treating joint pain are missing. Chondroitin, glucosamine, and methylsulfonylmethane (MSM) are a few examples.
You should also expect the effects of the Relief Factor supplement to vary from one patient to the next because of the difference in condition and dosage.
The Relief Factor company recommends trying out multiple dosages until you find the "right" one. This screams inconsistent performance and results.
For better results, we recommend using Flexagain, our #1 choice for joint health.
What Are the Side Effects of the Relief Factor Supplement?
The ingredients in the Relief Factor supplement are generally safe for most people. They've been tested clinically for safety, so they aren't associated with serious side effects.
Not to mention, all the ingredients come from 100 percent natural sources.
That said, some users reported experiencing side effects such as:
Stomach pain
Diarrhea
Rashes
Allergic reactions (soy).
The Relief Factor website doesn't provide a list of adverse reactions to watch out for. It does include a disclaimer for people with sensitive stomachs to take the supplement with food.
Additionally, Relief Factor isn't vegan and contains traces of soy elements.
Is Relief Factor Legit?
Yes, Relief Factor is a legit supplement. It's owned and distributed by a private Washington-based company; Promedev LLC.
Relief Factor has an official website, Facebook page, and Google+ page.
To that, I should add that there are no real concerns about the product, and as long as you are using Relief Factor for mild joint pain relief, there should be no issues.
Where to Buy Relief Factor?
You can buy Relief Factor from the official website of the company. You just need to choose your preferred deal and provide a payment method.
The shipping process usually takes 1 to 2 days, not including national holidays. If you opt for a subscription plan, you can easily cancel it via a phone call.
Besides the Real Factor website, you can find the supplement on reputable online and department stores such as eBay and Walmart.
Relief Factor Price
As far as the price is concerned, it will depend on the size of the order and whether you subscribe or not.
Single buy – 30 servings – $93.95 in total, $3.13/serving
Subscribed – 30 servings – $79.95 in total, $2.65/serving
Obviously, the users are rewarded for subscribing, but even then it's not the cheapest joint supplement you can buy. In fact, Relief Factor is rather expensive.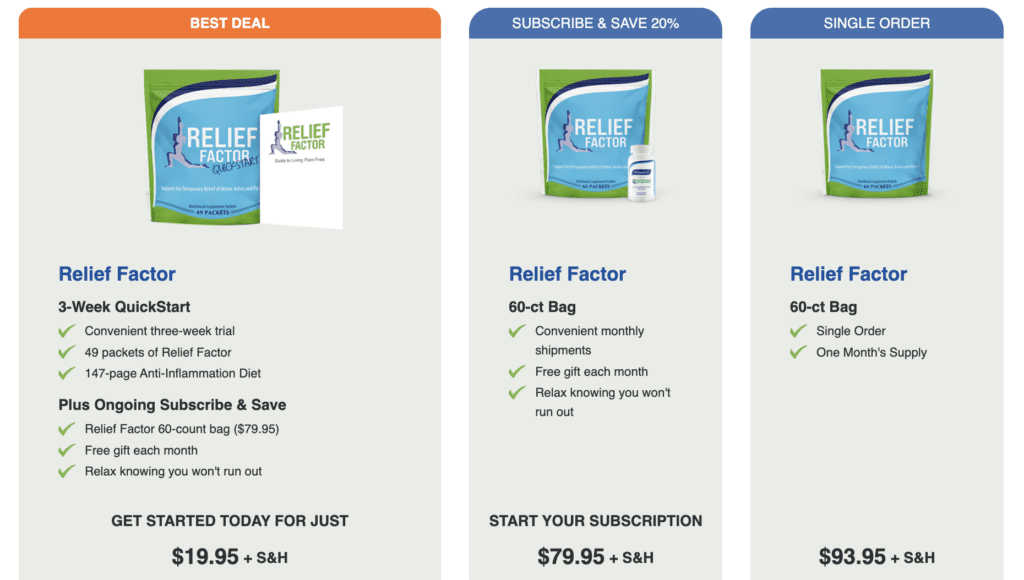 Real User Relief Factor Reviews
So what do other users have to say about Relief Factor? Does Relief Factor work for them?
Well, finding real user Relief Factor reviews online is not that easy. Since they do not offer their product on Amazon or are not in 3rd party review aggregators like Trustpilot, we can only rely on their site. This is a bit of a red flag, since the reviews in there can be altered.
Here's one 5-star relief factor review:
Relief Factor really does work. I was skeptical to begin. I am 32, have had one back surgery already and deal with degenerative disc disease. I have had to readjust my life significantly to being less active and asking for help, but Relief Factor gives me just that relief from my debilitating pain. I am frugal, so taking Relief Factor 3 times a day after 3 solid months speaks to it's value in my life.

J.Cooley
Another user was not as positive:
It seems to be helping with the minor aches and pains for the time I have been using it. I might take a break and see if I notice a difference. With shipping charges added, it is quite expensive. I would like to see the shipping less from Kirkland to Lynnwood.
Regards,

Doug Lotzer
Generally, most expert Relief Factor reviews agree that the product is quite effective but rather expensive.
For instance, Youtuber Robert Ellis (154k subscribers) found it quite effective for his joint pain issues.
What Is the Best Alternative to Relief Factor?
Relief Factor may offer a decent level of effectiveness for alleviating pain and inflammation in joints and muscles.
Still, this supplement isn't at all better compared to most competitors on the market.
Additionally, most of its ingredients are unproven to help reduce pain, and the dosage is unspecified.
As such, we don't feel comfortable recommending the Relief Factor supplement for effective results.
#1 Relief Factor Alternative: Flexagain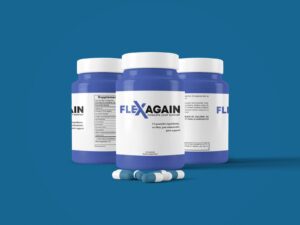 However, one product that we can recommend to minimize pain, reduce swelling, decrease stiffness, and support joint health is Flexagain.
Its list of ingredients includes higher concentrations of vegan-friendly Omega 3 fatty acids (no fish oil). It also has curcumin and resveratrol along with:
Glucosamine 
Bromelain 
Methylsulfonylmethane
Chondroitin
Boswellic Acid
Ginger and Blue Galangal extract
Vitamin D
Vitamin K
Flexagain is made in the United States in facilities registered by the FDA and verified by cGMP.
Additionally, the dose is specified to be four capsules a day. That's because it contains no unnecessary filler substances.
Pros
Higher quality ingredients
Vegan friendly
Better dosages
No fillers
More affordable
Cons
Not as many reviews
The minimum order is $68
Balanced Diet, Also a Great Relief Factor Alternative
Besides other joint supplements, a complete and balanced diet is also a great alternative to Relief Factor.
Consuming all the essential nutrients, including vitamins A, E, D, collagen, and omega-3 fatty acids is key for healthy joints.
Due to that, I love consuming meal replacements like Lyfefuel Daily Essentials.
The best meal replacements contain all the essential nutrients, as well as anti-inflammatory agents, antioxidants, and digestive enzymes… This means that you get all the goodness from quality protein and fats, as well as extra nutrients that you often miss in your diet.
My #1 pick is Lyfefuel Daily Essentials, because it contains 18g of plant-based protein, 27 essential vitamins and minerals (extra vitamin B12, vitamin A, D3…) from 32 real food ingredients. It tastes good, it makes you feel good, and improves your health massively.
---
Verdict – Relief Factor Review
There you have it, a detailed Relief Factor review.
As you tell by now, this supplement can be somewhat effective in minimizing general pain and joint inflammation. But it falls short when it comes to dose clarity and abundance of established ingredients.
Not to mention, Relief Factor is a bit overpriced!
For all these reasons, we feel better about recommending Flexagain to manage joint stiffness, pain, and inflammation.
We believe it uses a longer and more effective list of ingredients, offers a simple dosage guide, and gives you better value for your money.
Relief Factor
$3.13/serving