Hol Food Review | Good Meal Shakes But Awful Customer Experience
Welcome back everyone! Our Canadian tour continues! This time, we're back on the meal replacement scene with this Hol Food review.
The "Hol" in Hol Food is short for Holism, a philosophical theory that boils down to the idea that the whole is greater than the sum of its parts. In other words, the parts of a whole interact in a synergistic way to create a positive result that is greater than if each part had interacted separately.
Based out of Toronto, Hol Food is the rethinking of food. They ask, what if the food you eat could make you mentally & physically better? How they answer that question is with high protein, fiber, essential fatty acids and vitamins/minerals.
This product is whey based, deriving its protein from whey protein powder, rice flour and whole milk powder. Per serving, Hol Food contains 35g of protein, 3-5g of fiber, and 20% of 24 vitamins and minerals. This equates to 400 kcal and a macro split of 35:45:20 (P:C:F).
Sounds like they've covered all the bases…..but is it worth your time and money? Let's find out!!
---
Hol Food at a Glance
Flavours: Mild Vanilla & Rich Chocolate
---
Opinion
This review will be another revisit, as I've had Hol Food in the past.
In that time, a few things have changed with the company.
First, they no longer offer samples. Not exactly sure when this happened. I do remember there being many complaints of sample orders taking extraordinarily long, and some not receiving theirs at all.
Secondly, they've discontinued their flavor booster packs, which were small packets of real food flavoring agents. I'm also unsure when this happened, but the product was announced in 2019.
Lastly, they've gone back to only selling in Canada. It appears that they encountered so many difficulties with their US operation, that the product is no longer offered there.
As a company, they also seem to have a track record of poor communication, delayed shipping and unfulfilled orders. The company has tried address some of this publicly, and have made changes and pledged to be better. Time will tell.
What I like
1. Sizeable tubs. 30 serving tubs are great, so that you don't have to worry in a while.
2. Very flexible. I've changed the liquid and powder amounts, and its still consistent.
3. High in protein. 35g outclasses many other meal replacements.
4. Rich Chocolate is delicious. Mild Vanilla is pretty good too.
5. Only whey based meal replacement in Canada. Also, it's one of the few Canadian meal replacement companies left.
What I dislike
1. Webpage needs work. There are many "Page not found" pages and misdirects
2. Overcharging for shaker. Over $20!!
3. No samples.
4. Many complaints about fulfillment and shipping delays.
5. Vanilla has one less serving for the same price. Why??
6. No flavour variety. Just two flavours available.
7. Only in sold Canada.
Improvements
1. Bring back samples.
2. Introduce smaller offerings. Maybe 10 serving tubs/bags.
3. Fix the website. Remove orphaned links/pages. It could use a facelift.
4. Commit to better communication.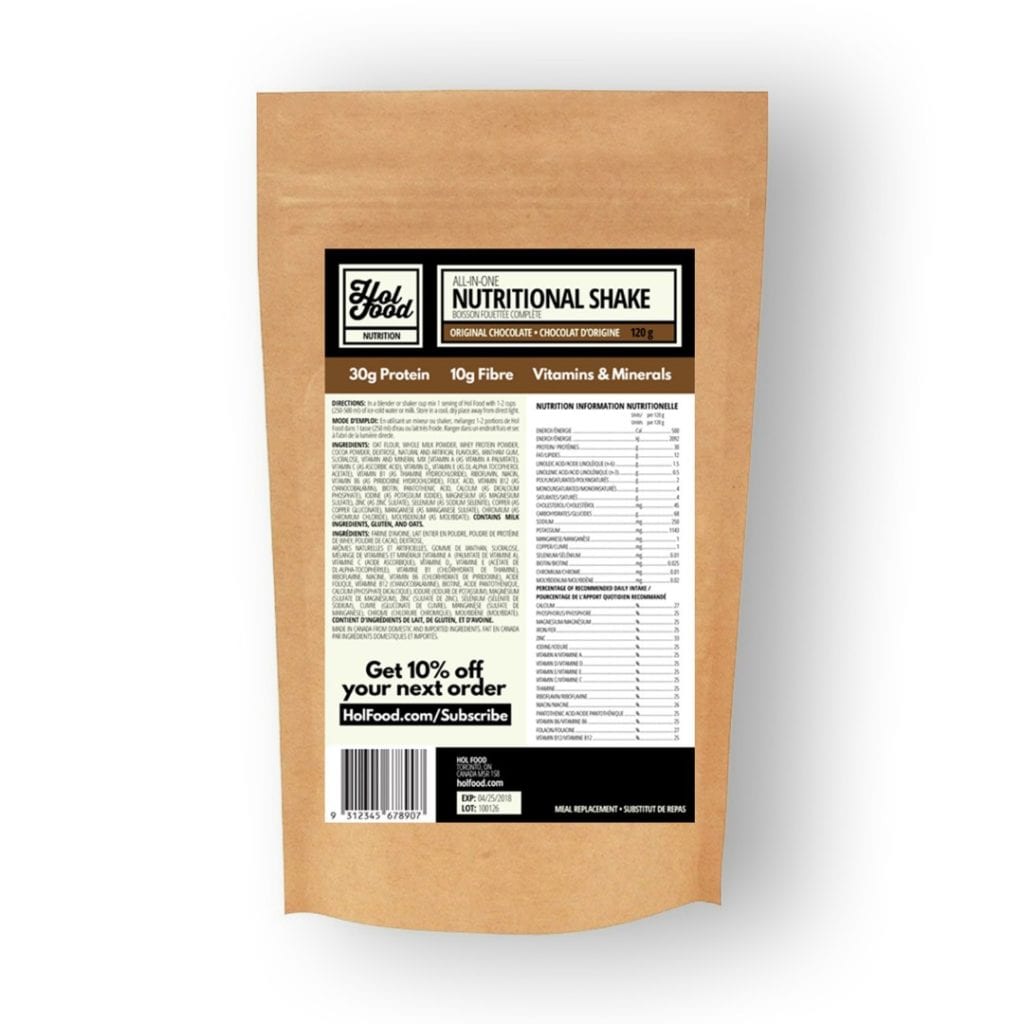 Nutritional Breakdown
Hol Food's standout feature is it has a ton of protein. It also has 24 vitamins and minerals, pretty much every one from A to Zinc. The protein is from whey/rice, and does contain sucralose.
So, if you are looking for meal replacements without artificial sweeteners or a plant based meal, this is not it.
Hol Food Nutrition Overview
| | |
| --- | --- |
| | Hol Food |
| Kcal/meal | 400 |
| Macros (C/P/F) | 45/36/19 |
| Vegan | No |
| Keto | No |
| Features | Soy Free, Nut Free, Gluten Free, Vegetarian |
| Non-GMO | ? |
| Organic | No |
| Includes Probiotics | No |
| Artificial Sweeteners | Yes |
| Synthetic Additives | Yes |
| Contains All Micronutrients | Yes |
| Controversial Ingredients | Sucralose |
*Note the differences between Vanilla & Chocolate
Vanilla: Whey Protein Powder, Rice Flour, Whole Milk Powder, Organic Cane Sugar, Vitamin and Mineral Mix : Vitamin A (as Vitamin A Palmitate), Vitamin C (as Ascorbic Acid), Vitamin D3, Vitamin E (as Dl-alpha Tocopherol Acetate), Vitamin BI (as Thiamine Hydrochloride), Riboflavin, Niacin, Vitamin B6 (as Pridoxine Hydrochloride), Folic Acid, Vitamin B12 (as Cyanocoblamin), Biotin, Pantothenic Acid, Calcium (as Dicalcium Phosphate), Iodine (as Potassium Iodide), Magnesium (as Magnesium Sulphate), Zinc (as Zinc Sulphate), Selenium (as Sodium Selenite), Copper (as Copper Gluconate), Manganese (as Manganese Sulphate), Chromium (as Chromium Chloride), Molybdenum (as Molybdate), Natural Flavours.
Chocolate: Whey Protein Powder, Rice Flour, Cocoa Powder, Whole Milk Powder, Organic Cane Sugar, Vitamin and Mineral Mix: Vitamin A (as Vitamin A Palmitate), Vitamin C (as Ascorbic Acid), Vitamin D3, Vitamin E (as Dl-alpha Tocopherol Acetate), Vitamin BI (as Thiamine Hydrochloride), Riboflavin, Niacin, Vitamin B6 (as Pridoxine Hydrochloride), Folic Acid, Vitamin B12 (as Cyanocoblamin), Biotin, Pantothenic Acid, Calcium (as Dicalcium Phosphate), Iodine (as Potassium Iodide), Magnesium (as Magnesium Sulphate), Zinc (as Zinc Sulphate), Selenium (as Sodium Selenite), Copper (as Copper Gluconate), Manganese (as Manganese Sulphate), Chromium (as Chromium Chloride), Molybdenum (as Molybdate), Sucralose, Natural Flavours.
Protein
Per 400kcal serving:
Total Protein: 35g, 70% of DV.
Source: Whey protein concentrate.
Whey protein powder & whole milk powder provide the protein for Hol Food. To calculate how much of this is makes up your daily value, know that adults 19yrs old and up require 0.8g of protein per kg of bodyweight.
As far as the quantity goes, Hol Food shakes are some of the most rich in protein.
Fats
Per 400kcal serving:
Total Fats: 7-9g, 8-12% of DV.
Saturated Fats: 4-5g, 20-25% of DV.
Omega-3s (ALA): ?.
As far as fat goes, they vary slightly between the flavors. Vanilla contains fewer overall fats when compared to chocolate.
However, one thing that jumps out is that while the label and site clearly mention Hol Food containing omega-3s, there is no mention as to how much, or the source. In fact, there's no clear ingredient (like canola oil) that's naturally rich in omega-3s.
Besides, it's worth noting that most of the fats seem to come from whole milk powder and rice flour. This is the reason why saturated fats make half of the fats in Hol Food.
Carbs
Per 400kcal serving:
Total Carbs: 44-49g, 34-37% of DV.
Sugars: 9-10g.
Of which added: 2g, 4% of DV.
Fibre: 3-5g, 11-18% of DV.
Hol Food does contain rice flour, which is second on the ingredient panel.
Regarding the sugar content, it's higher than many meal replacements, but not absurdly so. It's mostly lactose, present in milk. The rest comes from organic cane sugar (2g).
On the down side, I would have liked to see more fibre.
Micronutrients
There are 24 micronutrients in Hol Food. All of them are 20% or greater of your RDI.
Allergens
Hol Food derives its protein from whey and rice. There is no mention of it being lactose free, so tread lightly if you have allergies or sensitivities in that area.
Tasting Test
| | |
| --- | --- |
| Best flavour | Rich Chocolate |
| Taste | Both were pretty good. I could easily switch between the two. |
| Texture | Medium. Chocolate is a bit thicker than vanilla if you follow the standard measurements. |
| Easy to Mix | Very easy to mix. No clumping or sticking to the shaker walls |
| Satiety | Excellent! About 3hrs with water. Even higher with milk. |
| Easy to Clean | Overall yes. A bit of packed powder around the mouth of the shaker, but thats it. |
| Afterthoughts | A great product. No hard complaints. |
Not Much To Try
They come in very large 2.8kg tubs, which makes storage a challenge. Plan for it to sit on your counter. Also when it first arrives, prepare to go scoop fishing. Each time it was buried near the bottom, lucky me.
Since there are only two flavors, and only one in house, we're just gonna jump right in here.
Mild Vanilla
Keyword here is MILD. They have one of the most flavorless vanilla products out there, if not the most. If you are looking for punchy, ice cream or whipped cream-like flavor, you will not find it here.
Its not bad though. It has a very light sweetness, barely sweet at all, and a kind of muted vanilla flavor. I'd say it's closer to an original/unflavored offering than vanilla.
It would likely mix well with fruit, if that's your jam. Though not the best vanilla, it's a solid original that I do like overall.
I'm curious why there were no other flavors made considering how this is such a lightly flavored base. From here, no reason there could not have been a peach or strawberry etc.
Wish they hadn't killed the flavor boosters. I never had a chance to try them.
Rich Chocolate
Another accurate description, using the word RICH. I believe this was actually the debut flavor.
Anyway, this has a deep dark chocolate flavor. The cocoa powder really shines through, it's pretty good. Definitely the better of the two flavors.
Summary
After tasting both, I do like both of them, but chocolate takes the crown. Both had well balanced sweetness and knocked my hunger right out for nearly 3 hours with just a mix of 350ml of water.
They mix well, with just a tiny bit of powder near the mouth of my shaker. Otherwise, no clumps or unmixed powder against the walls.
If you want it to last even longer between shakes, opting for milk makes it much more thick and rich, and has literally filled the void between lunch and dinner for me at times.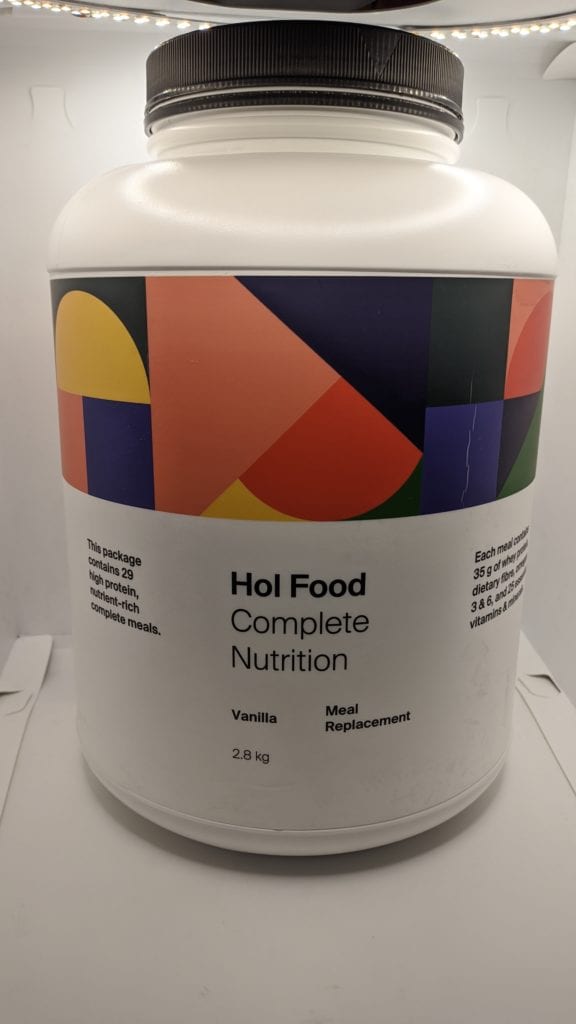 More about Hol Food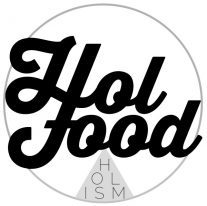 The Hol Story
Hol Food Started as a Passion Project
While working towards his Neuroscience degree at the University of Toronto, James Juras wrote a thesis project. The idea was that if the body could be provided with all the nutrients it needs, it would perform better mentally and physically on a daily basis. So James and co-founder Anastasia Alksnis embarked on an ambitious project.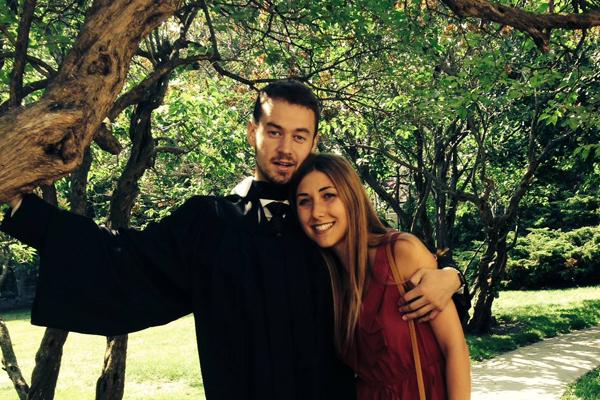 Then, He Put It to the Test
To test the theory, James decided he would live on the very first version of Hol Food for several months. Miraculously, at the end of the test period he hadn't died; and in fact, he'd never felt better! His mental clarity improved, his energy was increased and more consistent, and he lost over 20 pounds.
Alas, Hol Food was Born.
James had never intended to sell his new concoction, but more and more friends started to ask about his "drink" and whether they could give it a try. So in the summer of 2015, he decided to start selling small batches and the rest, as they say, is history.
Hol Food Pricing & Shipping
Hol Food is sold only in large 2.8kg tubs. Weirdly, Mild Vanilla contains 29 servings, whereas Rich Chocolate contains 30 servings.
The subscription discount is 10% and can be ordered for delivery every one to eight weeks. Also offered is a starter kit that includes one tub of each + a high end shaker bottle bundled together at a slight discount.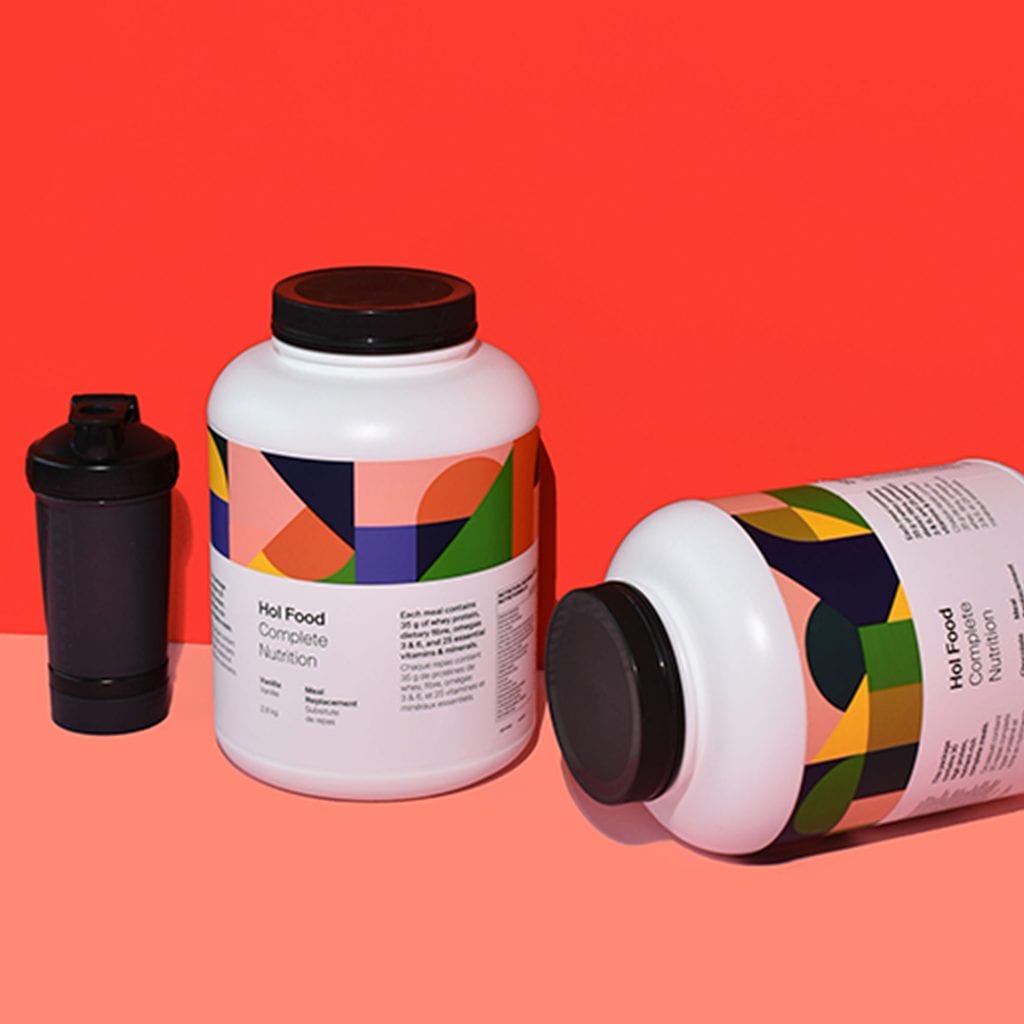 Total Price (Non-Sub/Sub)
Serving Price (Non-sub/sub)
Mild Vanilla
(29 Servings)
$99.98/$89.98
$3.45/$3.10
Rich Chocolate
(30 Servings)
$99.98/$89.98
$3.33/$2.99
Pricing in CAD
Shipping
Hol Food can only be purchased via their website. Also, since it is exclusive to Canada, orders are shipped via Canada Post.
In the past, Hol Food used to deliver to the US, but at the time of this review, this service has been discontinued
Hol Food VS. Soylent
Hol Food was often considered the Soylent alternative for those not keen on soy or wanted something higher in protein. Besides, it has been one of the best Canadian meal replacements for a few years now.
Lets see how it measures up head to head! We'll be comparing Hol Food's Mild Vanilla, to Soylent's Original Powder.
| | | |
| --- | --- | --- |
| | Hol Food | Soylent |
| serving price | $3.45 (CAD) | $2.51 (CAD) |
| serving size | 2 scoops + 350ml | 2 scoops + 350ml |
| Packaging (servings per) | 1 Lg Tub (29) | 7 – 5 meal bags (35) |
| kcal/serving | 400 | 400 |
| Protein (g) | 35 | 20 |
| Sugar (g) | 10 | 15 |
| Fiber (g) | 3 | 6 |
| Fats (g) | 7 | 19 |
| Micronutrients | 24 | 28 |
| Vegan | N | Y |
| Organic | N | N |
| Artificial Sweeteners | Y | Y |
| Synthetic Additives | Y | Y |
| GMO | ? | Y |
| Protein Source | Whey | Soy |
Prices shown are most expensive option.
As you can see, each has its strengths and weaknesses. If you have access to both, it'll really come down to what you value most regarding your diet and wallet.
On the other hand, if you are looking for a soy free meal replacement in the US, I recommend you looking at brands like TheProteinWorks, Orgain or Ample.
Hol Food FAQ
Does Hol Food offer any other flavors?
No. The current version of Mild Vanilla is essentially unflavored for those who prefer that option.


Is international shipping offered?
No. Canada only.


Why should I start Hol Food?
It enables you to save time and money, while being very nutritious.


How should I use Hol Food?
Hol Food can be used to replace all meals. Most only replace one or couple meals a day.

What payment methods are accepted?
All major credit cards, Apple Pay & Paypal.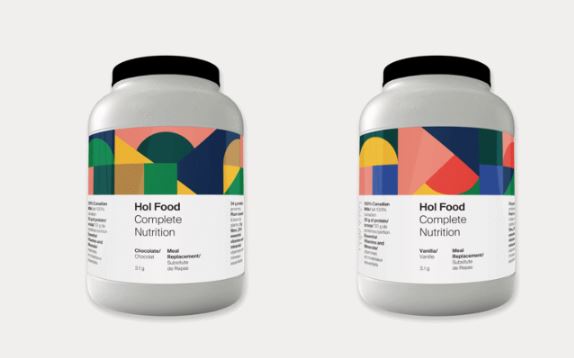 Verdict – Hol Food Review….A Whole Pass
Sigh, where do I begin with the conclusion of this Hol Food review?
This is the classic story of a decent product that gets overshadowed by the company that produces it, because they can't seem to get it together.
Hol Food was proudly rubber stamped by many as the "Soylent alternative" for delivering a pleasant tasting, easy to prepare shake that was soy free, and would keep you full for a while. This is something that I agree with.
Unfortunately, awful communication and ridiculously long shipping times shift the conversation away from a really decent product. In fact, some have reported waiting upwards of a year to receive their orders. A YEAR!!!
When looking at customer reviews online, you'll notice that almost none of the complaints on Reddit are actually related to the product. Only its distribution, and communication, or lack thereof are mentioned.
I wanted to ask a few questions, and well, as you can see, I was waiting forever for someone just to answer, on a regular weekday afternoon. After an hour, no one showed, so I disconnected.
Therefore, I can not recommend Hol Food without reservations. It's a great product from a small company, but fulfillment issues are a big red mark. Save yourself the headache, and take your hard earned money elsewhere.
Hol Food
Starting at CAD3.45/400kcal
Pros
Rich Chocolate is a delicious shake
35g of high quality protein per shake
One of the only whey based options in Canada
Soy free, nut free, gluten free
Cons
Only 2 flavours to choose from
Company has had many fulfillment issues
Omega-3 source is not clear
No sampler
Only available in Canada