Proganics Review | Only for Those Who Love Organic Shakes
Full steam ahead at LatestFuels in early 2022! Today, we are taking a field trip to the great down under with Australian brand, Proganics in this review.
Not to be confused with the soil company in the US, Proganics' goal is to provide the best nutrition, organically and using as few ingredients as possible.
If it is not present within the base fruit or vegetable, it is not in Proganics.
Proganics has two meal replacement shakes, Organic Plant and Organic Keto. Organic Plant shakes are just over 200kcal and contain 28-31g of protein, 9g of carbs, 5g of fiber and 10 vitamins/minerals. Organic Keto shakes are 267-274kcal and contain 15g of protein, 12g of carbs, 5g of fiber, 12g of carbs, 19g of fat and the same 10 vitamins/minerals…albeit in higher concentrations.
Lets see if LF can certify Proganics as a winner!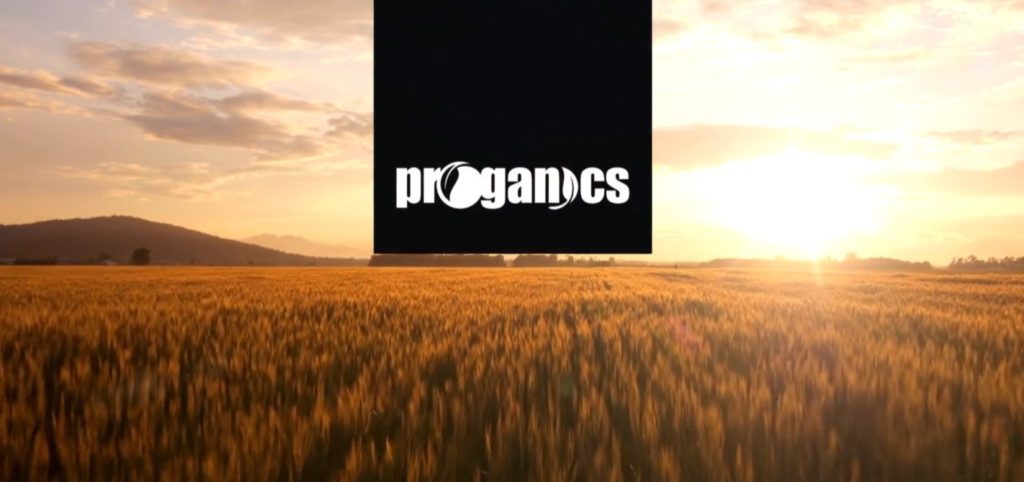 ---
Proganics at a Glance
Flavours: Vanilla & Chocolate
---
Opinion
Proganics has a "less is more" approach. This means that there are no synthetic vitamin or mineral sources and claim that other products that have 30+ ingredient panels are more for perceived value rather than being the best for you.
All ingredients in Proganics are certified organic and are vetted from planting, to harvest, to manufacturing and distribution. Proganics is the only shake that has organic certification from Australia (ACO) and the United States (USDA).
Another interesting tidbit, Proganics is its own manufacturer. So they don't have to rely on a third parties, the founders created their own manufacturing plant, Pro Amino. This allows them to be hands on with every ingredient and material.
I'm all for less is more, so let's see if this translates into a worthwhile product. They really only have ten or so ingredients which lets those of us with allergies rest a bit easier.
What I like
1. Simple ingredients. All natural!
2. No artificial flavors or sweeteners.
3. Plant Meal Replacement has really high protein (28-31g).
4. Free of major allergens. No soy, no tree nuts, no peanuts, no shellfish, no dairy & no gluten. Everyone can enjoy.
5. Being organic is priority. Not focused on certain metrics like vitamin or calorie counts.
6. Coherent, and truthful. Proganics is not pretending to be organic; it is the highest level of organic shake you can get.
What I dislike
1. Expensive. No options outside of subscription to lower the price.
2. No vitamin D. Line item lists it at 0% ??
3. May need to supplement for missing micros.  Many bases are covered, but others aren't.
4. Need more flavors. Vanilla/Chocolate get old quickly.
Improvements
1. Fortify with vitamin D. There has to be a way to add this organically.
2. Fix Keto Vanilla's yucky mouthfeel.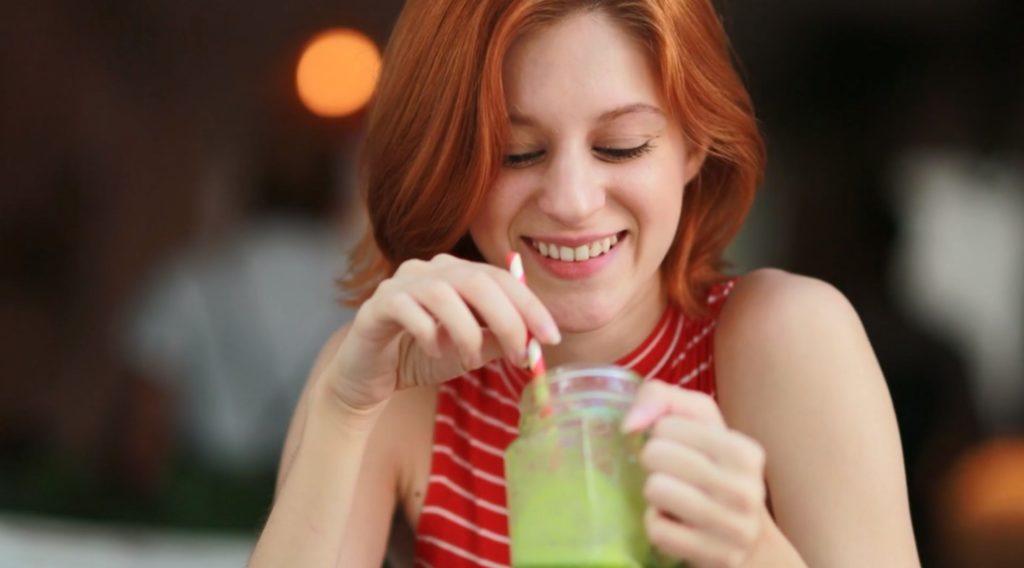 Nutritional Breakdown
Nutritionally, Proganics offers 2 different shakes:
Plant – A high protein meal replacement.
Keto – A low carb/high fat meal replacement to help maintain ketosis.
Both are vegan friendly and organic. This makes Proganics Keto one of the few vegan keto shakes in the world!
Plant and Keto are very similar in many ways. They have nearly identical ingredients and are mainly set apart by differing amounts of protein and fat.
Being organic is the cornerstone of Progranics, having met the standards for both Australian and American certifications.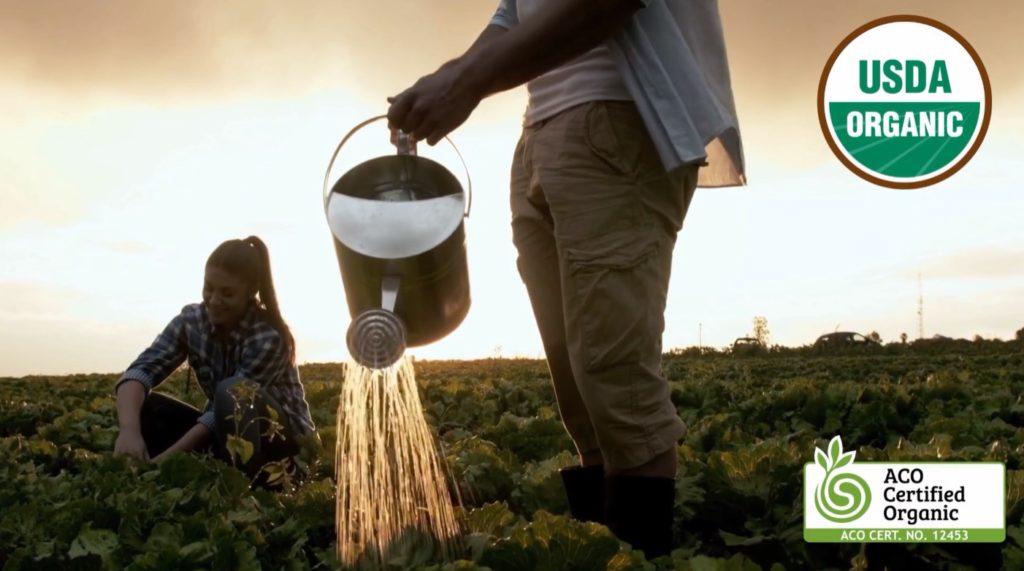 Proganics Plant Meal Replacment Nutrition Overview
Kcal/meal
214 – 218
Macros (C/P/F)
8/28/7
Vegan
Yes
Keto
No
Features
Soy Free, Nut Free,
Dairy Free, Gluten Free
Non-GMO
Yes
Organic
Yes
Includes Probiotics
Yes
Artificial Sweeteners
No
Synthetic Additives
No
Contains All Micronutrients
No
Controversial Ingredients
None
Some values vary between flavors
Proganics Keto Meal Replacment Nutrition Overview
Kcal/meal
267 – 274
Macros (C/P/F)
11/14/19
Vegan
Yes
Keto
Yes
Features
Soy Free, Nut Free,
Dairy Free, Gluten Free
Non-GMO
Yes
Organic
Yes
Includes Probiotics
Yes
Artificial Sweeteners
No
Synthetic Additives
No
Contains All Micronutrients
No
Controversial Ingredients
None
Some values vary between flavors
Plant-Based: Organic Sprouted Fermented Pea Protein Powder, Organic Vegan Coconut Milk Powder, Organic Vegan MCT Powder, Organic Inulin (Jerusalem Artichoke), Vitamins and Minerals, Organic Guar Gum, Natural Flavour, Organic Flavour, Organic Monk Fruit Extract, Organic Quinoa Powder, Digestive Enzymes (Protease, Amylase, Cellulase, Lactase, Lipase), Probiotic (Bacillus coagulans).
Keto: Organic Vegan Coconut Milk Powder, Organic Sprouted Fermented Pea Protein Powder, Organic Vegan MCT Powder, Vitamins and Minerals, Organic Guar Gum, Natural Flavour, Organic Quinoa Powder, Organic Monk Fruit Extract, Digestive Enzymes (Protease, Amylase, Cellulase, Lactase, Lipase), Probiotic (Bacillus coagulans).
Carbohydrates
Total Carbs: 12g or less, 4% of DV.
Net Carbs: 7g or less (Total Carbs – Dietary Fiber – Non-digestible Carbs)
Sugars: <2g.
Fiber: 5g, 17% of DV.
Both Plant and Keto are low on carbs. Surprisingly, Plant has the lowest amount with just 3g of net carbs.
Both products have only 2g or fewer of sugar. There are no artificial sweeteners, nor sugar alcohols. Both products are sweetened with monk fruit, which works well in my experiences.
Protein
Total Protein (Keto): 14g, 29% of DV.
Total Protein (Plant): 28g, 56% of DV.
Source: Organic Sprouted Fermented Pea Protein
Despite being from differing segments, both products get their protein from the same source, though in strikingly varying amounts.
The fact that they only use pea protein is somewhat unusual. Most complete food companies opt to supplement pea with rice or hemp protein to ensure that they provide you with a complete amino acid profile. However, at this quantities, you'll get all the amino acids you need and more.
As shown, protein is the strong point of the Plant Meal Replacement.
Fats
Total Fats (Keto): 19g, 25% of DV.
Saturated Fats: 18g, 89% of DV.
Total Fats (Plant): 7g, 9% of DV.
Saturated Fats: 6g, 28% of DV.
Omega-3s, ?.
Omega-6s: ?.
Source: Organic Coconut Milk Powder + Vegan MCT Powder
Here is where the rubber meets the road for the Keto Meal Replacement.
Using the guidelines of 70% Fat, 20% Protein and 10% Carbs, Keto Meal Replacement maintains ketosis, so your body is able to uses its fat stores as an energy source to encourage weight loss.
Unfortunately, the quantity of omega-3 is unlisted, though its mentioned as being present. I would definitely like more transparency in this regard, since omega-3 is one of the most important nutrients in our diets.
Micronutrients
Proganics contain 10 micronutrients, most of which are 15% or better or your daily needs.
Because they don't want to add synthetic multivitamin mixes, this means that they will fail to deliver some essential vitamins and minerals like vitamin D.
Nevertheless, those that are delivered, are arguably more efficient and absorbed better by your body.
Highlights for Plant include 42% of vitamin B12, 52% of iron & 180% of zinc.
Highlights for Keto include 84% of vitamin B12, 40 of riboflavin & 80% of zinc.
Allergens
No top eight allergen are present in any product. Kudos to Proganics.
Taste Test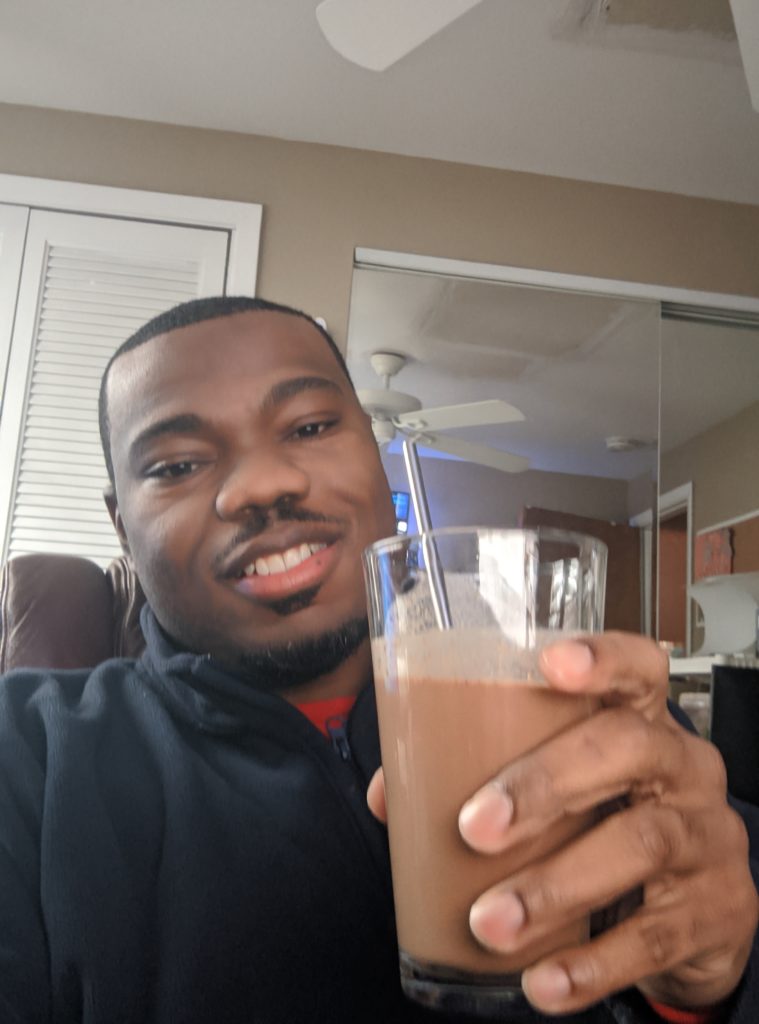 Best
Flavor
Both Chocolates
Taste
Middle of the road for each. Not bad, but no great.
Texture
Thin shake if you following directions. Using a bit less water seemed to make it better.
Satiety
Not great. Mind was drifting to food an hr or so later.
Easy to Clean?
No. Rinse quickly. Each will leave quite a bit of residue.
Lastly
Keto had an oily mouthfeel after drinking. Plant was ok. Experiment with Greens in smoothies, pretty bad with only water.
As shown above, we have two sample packs of Plant & Keto Meal Replacements, each containing a single serving of vanilla and chocolate. We also have Greens Plus, which appears to be the retail offering, containing 30 servings.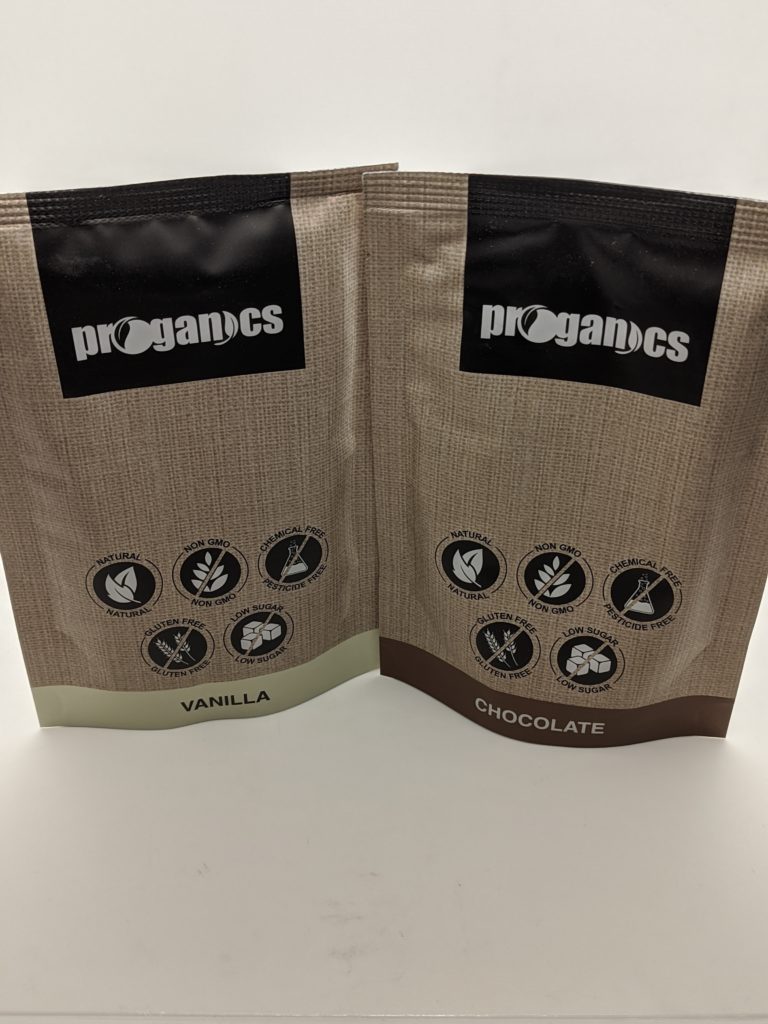 The packaging is pretty status quo. The sample packs were just tear away, and Greens Plus was resealable.
Keto Vanilla
Smells really good, like cake frosting. Shaking it up produces a smooth, but kind thin shake. The first sip is ok, but definitely not the best vanilla I've had. It's the kind of taste that isn't bad, but takes a minute to get used to. One thing that jumps out….it left my mouth feeling like it was coated in something, like a film on my tongue.
Keto Chocolate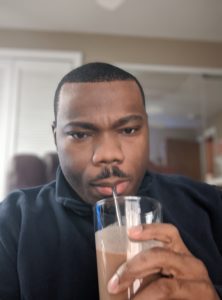 Smells like chocolate milk from my youth. Same deal with vanilla as far as it being thin…probably need to go with 250ml of water instead of 300ml. Very similar, taste adjusting phase after the first couple of sips….but like vanilla, its not bad, but not great either. On the plus side, much less of a filmy mouth feel afterwards. I'd pick this one over vanilla.
Plant Chocolate
Used a bit less water this time, like around 250ml. This made for a better texture for me, it thickened nicely. I was apprehensive because there were gritty bits floating at the top. I think this was cacao powder that just refused to mix. Surprisingly, it was very smooth and those bits were only on top. Didn't look appealing, but didn't take away from the shake. It was solid, like the others….not amazing, but good. Tastes much the same as Keto Chocolate.
Plant Vanilla
This one seems smoother than the rest, but tasted just Keto Vanilla. Nothing of note to report here.
Summary
The meal replacements were all ok, though the keto vanilla mouthfeel after drinking wasn't the best. As far as satiety, Proganics fell short. One solid hour, give or take, is all you can count on if you're active, or a human about my size. I think it's just a matter of the recommended portions being too small for me. As such, I would recommend adjusting the servings to your caloric needs.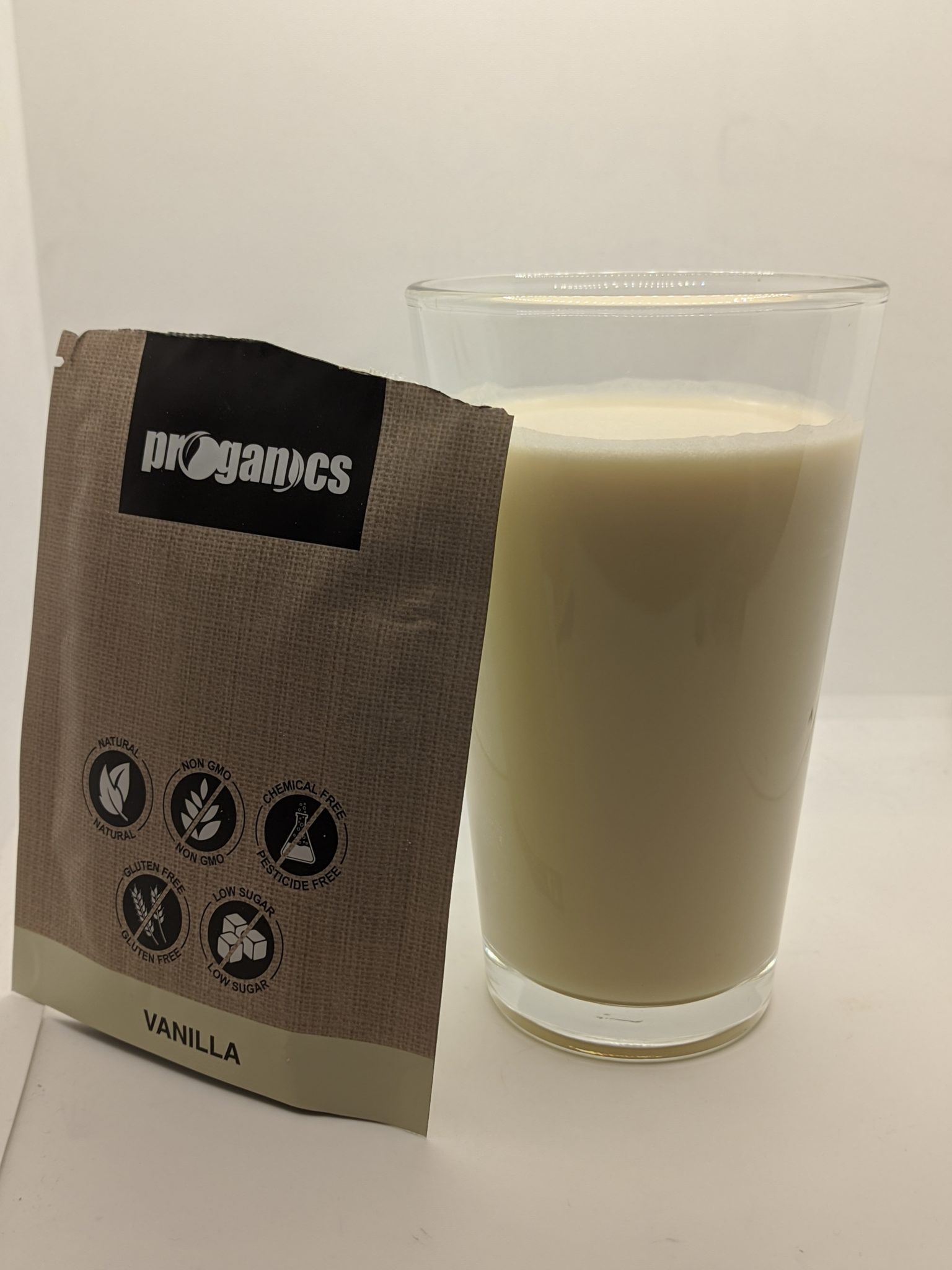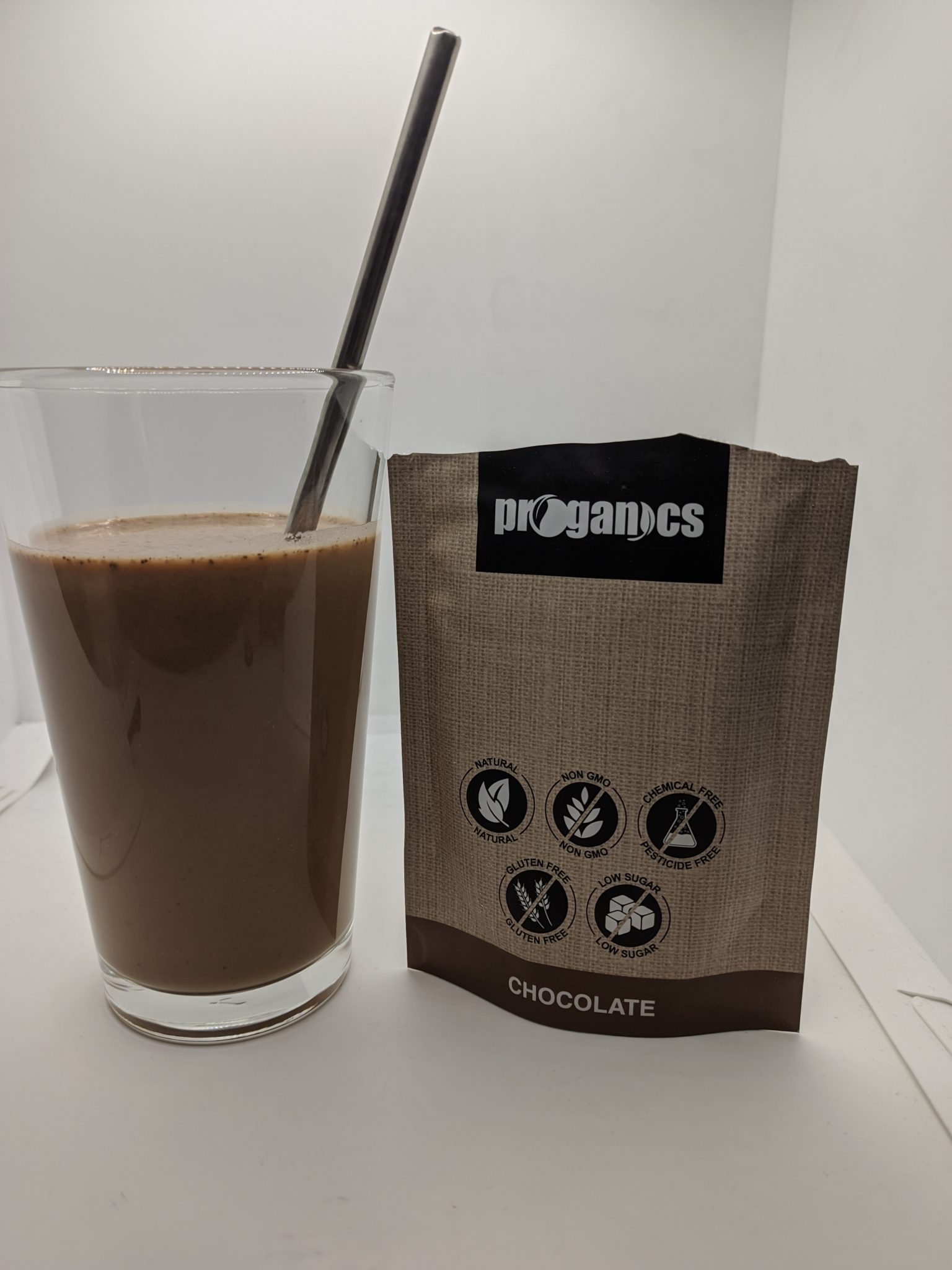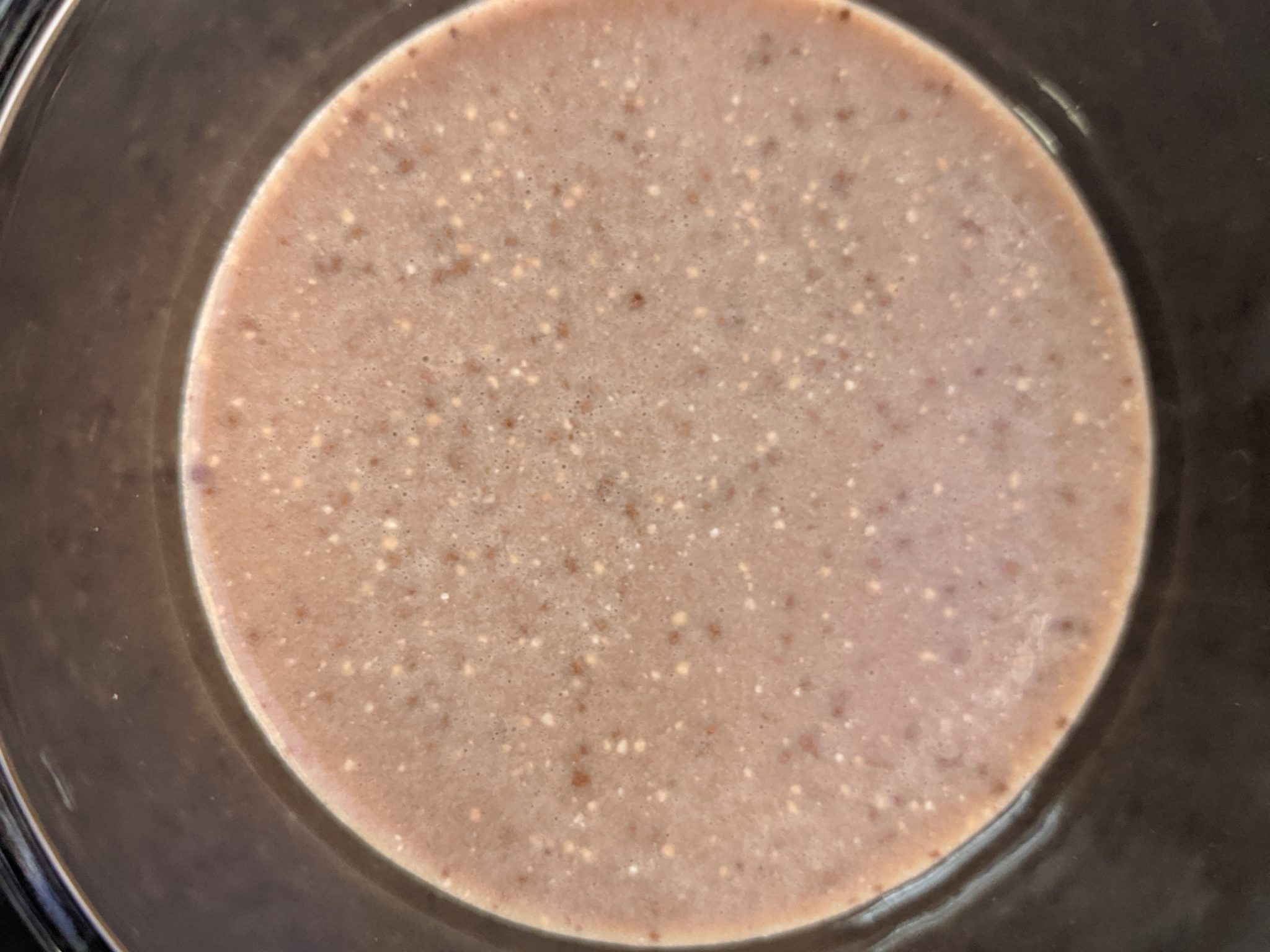 More about Proganics

About Proganics
Proganics was founded by Rob Barton & Bailey Dallinger to offer a clean, natural and organic product range that is designed around supporting a healthy lifestyle for you and your family.
All Proganics products are centered around the key principle of being better for your body while being lower in sugar and a better, healthier alternative to other products on the market.
Proganics was introduced into the Australian market in early 2017 under our manufacturing company called Pro Amino. We started Pro Amino to help other businesses create natural food products that were true to label without any fillers or unnecessary ingredients. We have been manufacturing for over 10 years and have now built a purpose built food manufacturing facility which is located in Brisbane, Australia that holds its FDA food facility registration, HACCP, ISO 9001, ACOS Certified Organic, USDA NOP Certified Organic and local government food business registrations.
Products
When it comes to what Proganic offers, they actually have a great range of organic nutritional supplements. I was lucky enough to try out the meal replacements and the greens powder; but they also have high quality organic protein and snack (bars).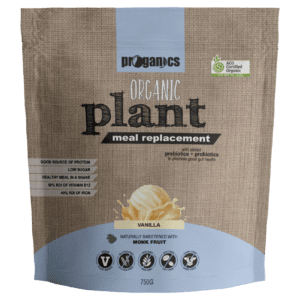 Meal Replacements
Aim: Replace occasional meals
Keto and Vegan
Organic and plant based
2 flavours available on each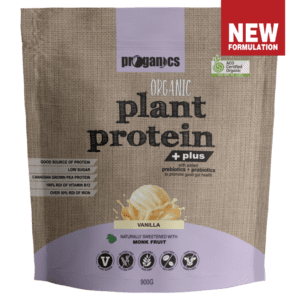 Organic Protein Powders
Aim: Boost protein intake
Whey based, plant based, and plus protein
Top quality organic protein powders
4 flavours to choose from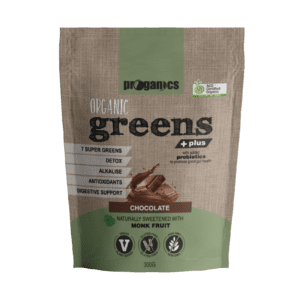 Greens Powder
Aim: Increase nutrient intake
Provides nutrients and phytonutrients found on plants/vegetables
Made with 7 organic superfoods
Chocolate flavour
Snacks
Aim: On the go snacks
Protein bars and peanut butter
Low carb protein bar
Comes in 4 flavours
All in all, they offer a solid range of organic products; some of which like the greens that are quite good. If you are looking for a trustworthy organic shop, Proganics could offer that to you.
Packaging, Pricing & Shipping
Proganics Meal Replacements are sold in 14 serving bags for Keto, and 15 serving bags for Plant. The subscription discount is 10%, and shipping intervals are either weekly, monthly or bi-monthly.
There are discounts for specific bundles, such as Greens Plus which goes for $150 for a three pack. There are no bundles for the meal replacements.
Organic Plant Meal Replacement (15 Servings)
Quantity
Sub.
Discount
Per Serving $
(Non-sub/Sub)
Total
(Non-sub/Sub)
1 Bag
10%
$4.33/$3.90
$65/$59.50
Prices are in USD
Organic Keto Meal Replacement (14 Servings)
Quantity
Sub.
Discount
Per Serving $
(Non-sub/Sub)
Total
(Non-sub/Sub)
1 Bag
10%
$5.36/$4.82
$75/$67.50
Prices are in USD
Shipping
Proganics is only available in Australia and the US. Products can be purchased via the web page, or via Amazon.
In Australia, they offer free shipping in orders above $150.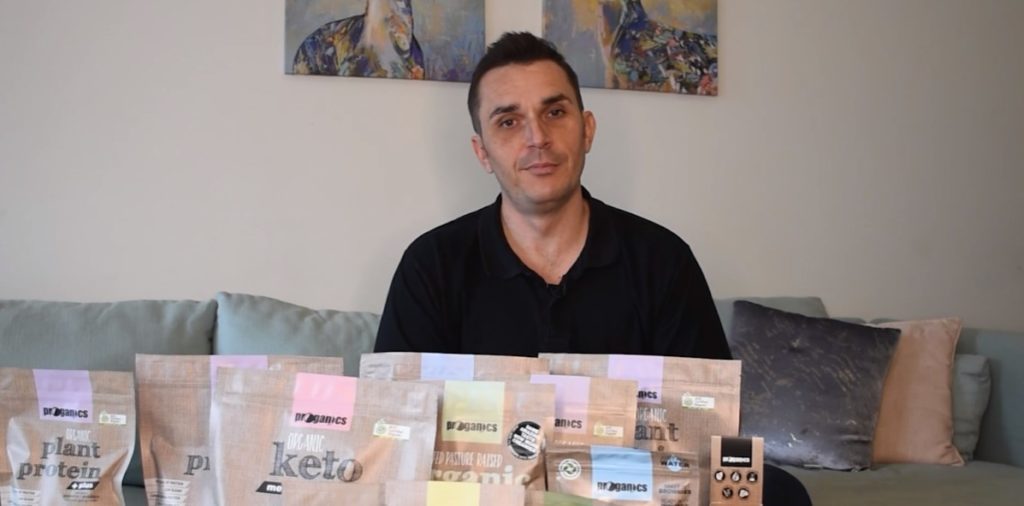 Proganics vs. The Competition
Comparison time, lets examine the tale of the tape. Ka'chava and TUSOL compare favorably and we have full reviews of each on LatestFuels. We'll use the Plant version of Proganics, since it has one additional serving and comparable protein. Before the head to head, a brief synopsis of each:
Up first is TUSOL,  which is also certified organic. TUSOL offers individually formulated smoothie mixes designed as functional blends with specific purposes, such as energy, focus, immunity & gut health.
Ka'chava is a meal replacement formulated to provide the absolute best nutrition possible, using all natural ingredients from real food and is a plant based complete meal. It is not certified organic, but uses organic ingredients, as per their FAQ.
Let's how Proganics measures up to its contemporaries.
Head to Head
Category
Proganics
Ka'chava
TUSOL
serving price
$4.33
(USD)
$4.66 (USD)
$6.45 (USD)
serving size
300ml
350ml
350ml
kcal/serving
218
240
150 – 200
Packaging
Bags
Bags
Packets
Protein (g)
28
25
20
Sugar (g)
1
6
4
Fiber (g)
5
9
4 – 8
Fats (g)
7
7
13
Net Carbs (g)
3
16
8 – 13
Vegan
Y
Y
Y
Certified Organic
Y
N
Y
Micronutrients
10
26
4
Probiotics
Y
Y
Y
Artificial Sweeteners
N
N
N
Synthetic Additives
N
N
N
GMO
N
N
N
Protein Source
Organic Pea Protein
Pea/Rice
Pea/
Pumpkin
Prices shown are the most expensive options
TUSOL is the most expensive, has the highest total fat and only offers packets. They fall short on micronutrients too, but in their defense, the product relies more on its choice of exotic ingredients and is not marketed as a meal replacement. Like Proganics, its focus is on being an organic option, and based on how their shakes are designed, allows you to tailor your experience to pinpoint what benefits mean the most to you.
Ka' chava and Proganics are similarly priced, but thats where the similarities end. Ka'Chava simply just offers so much more for your hard earned dollar. They are highly rated by us and have high marks for taste and satiety.
Proganics does do well with its high protein. In fact, that number is from the chocolate flavor, the vanilla has 31g. It is low carb, and is high in iron and zinc, without tasting metallic. Still seems like a lot to ask, for compared to Ka'Chava, Huel or other more complete offerings.
On the other hand, Proganics does offer one of the only organic Keto shakes, in both the US and Australia.
Proganics FAQ
How much is shipping?
In Australia, it's $9.95 (AUD) for orders under $150. In the USA, a flat rate of $13.60.


Are my products shipped from Australia or the USA?
All individual orders are packed and shipped from the USA direct to our American customers to ensure a quick delivery time.


Are our products Non-GMO certified?
Being a USDA Certified Organic brand, all our products by their very nature are non-GMO. Under USDA Organic Standards, part of the certification process ensures that no genetically modified ingredients or products are used.


How can I ensure my products are safe?
Proganics are produced in a HACCP certified facility meaning that the facility is audited yearly to an international standard to ensure that all food produced is safe for human consumption.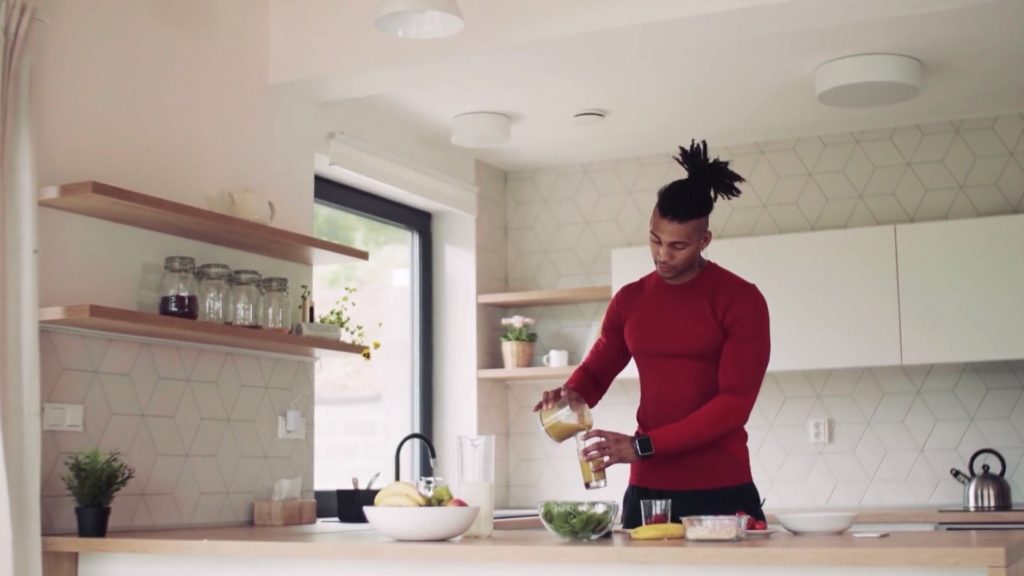 Verdict – Proganics Review
Before embarking on a journey with Proganics, you should ask yourself a couple key questions. How much does organic mean to you? How much is being organic worth to you?
If the answer is yes, then this may very well be for you. Many other products in this space claim to use organic ingredients but fall short of earning those certifications. There certainly are health and environmental benefits such as being free of pesticides and weed killers. Also having a certain peace of mind as you consume these products.
Furthermore, if you live in Australia, Proganics will be one of the only options for you to an organic meal replacement. Besides, their organic range of protein powders and snacks is certainly noteworthy and worth considering.
But if the answer is not particularly, or not enough to pay premium, then Proganics certainly falls short. There are more complete products available that provide a more complete meal, and cost less.
I'd opt for another product.
Pros
USDA organic certified and high quality ingredients
No artificial flavours or sweeteners
Very high in protein (28g per serving)
One of the few vegan keto options
Great range of organic products
Cons
Not nutritionally complete
Only 2 flavours available
Not very filling
Pricey