Prevagen Review | Scam! The Worst Supplement You'll Ever Buy
In this Prevagen review, I will be looking at one of the most popular cognitive boosters or nootropics in the United States. With over 7.5k positive Prevagen reviews is hard to doubt about this product, is it? They also have tons of testimonials in their site reporting noticeable improvements on their memories.
However, the truth might be a little darker and Prevagen might not be as efficient as improving your memory as it claims. The FDA has warned Quincy Bioscience (makers of Prevagen) about making unstained claims. A review based on evidence also showed little to no evidence of Prevagen actually protecting brain cells or improving memories.
Furthermore, two of the three clinical studies that the company uses to support its claims are not published in peer-reviewed journals.
So, what's the deal with this nootropic? Is Prevagen worth it? Does Prevagen actually work? Or should you look at other cognitive boosters instead?
Spoiler: This is not a product that I would recommend. In my research for the best nootropics I found much better products. Check out my favourites.
Prevagen Review at a Glance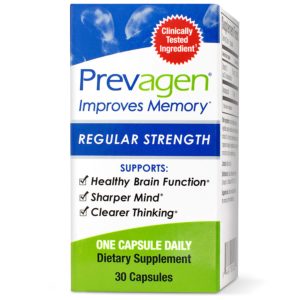 | | |
| --- | --- |
| From | US |
| Ships | US |
| Price/serving | $1 |
| User Reviews | Positive |
| Nootropics | 1 |
| LF Recommended | No |
Prevagen: Pros & Cons
Pros
Affordable
Overwhelmingly positive reviews
Easy to buy (Amazon & in retail)
Small servings
Cons
Only 1 ingredient: apoaequorin
Clinical studies to support the claims are dubious and biased
No real scientific evidence for apoaequorin
Only "good" for protecting memory. It does nothing for stress relief, focus, and other areas of cognitive function
There are better products out there
Prevagen Ingredients
When reviewing the best nootropics (Hunter Focus, Qualia Mind…), I often reinforce the idea that having multiple nootropics is a positive sign. For instance, I like to see caffeine, L-theanine, lion's mane, rhodiola rosea, omega-3 and many more usually.
However, as you will discover in this Prevagen review, this is a different type of cognitive enhancer. In fact, it only has 2 ingredients, and most of the claims are due to one of them: apoaequorin. Prevagen is just the commercial name that Quincy Bioscience has given to it.
So what is so great about apoaequrin?
Take-away: Prevagen contains one single active ingredient, apoaequorin, which effectiveness is yet to be proven. This means that you won't find effective nootropic agents like bacopa, caffeine, l-theanine, b-vitamins etc. that other formulas contain. These have actual positive effects in your brain.
What Is Apoaequorin?
Perhaps, the first thing we should ask ourselves for this Prevagen nootropic review is what the heck its main ingredient is.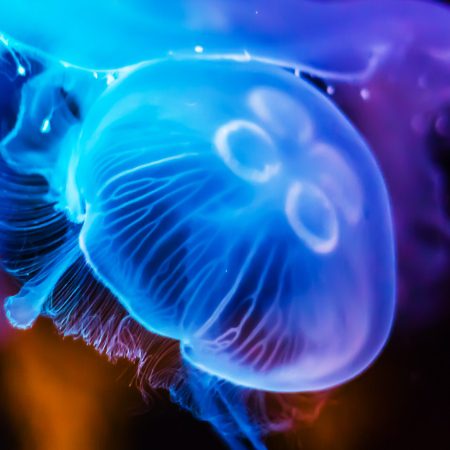 It was first discovered in jelly fish, although it's now produced artificially with genetically modified bacteria.
How Does Prevagen Work?
In theory, apoaequorin is able to bind calcium in your brain, therefore preventing calcium to be accumulated in excess. Excessive calcium can lead to the death of brain cells.
However, these claims are highly disputed, since there's no evidence orally ingested apoaequorin to be effective at binding excess calcium in the brain nor reaching the brain itself.

Is Apoaequorin Safe to Consume?
No negative effects have been found yet. There's a low chance of having an ill effect (nausea, constipation, etc).
Prevagen Benefits Reviewed
Previously, I've discussed the details of apoaequorin (the main ingredient found in Prevagen). However, the main question everyone is probably asking is does Apoaequorin really work? Is this some sort of magic ingredient that will sharpen your memory?
Let's have a look.
Prevagen Review Benefits
According to the company here are the main benefits of taking Prevagen:
Help with mild memory loss. Quincy Biosciences cites 3 studies backing this claim.
Sharper mind.
Clearer thinking.
They even go as far as claiming that they are the #1 pharmacist choice for memory support.
Without a doubt their strongest assets to back their claims are the 3 medical trials. However, there are some big issues with these studies:
The first and the second study were not published in a peer-reviewed journal. This is, other scientist did not edit and evaluate the studies. Furthermore, the methodology used was not great, as they did not including a control group to analyze the results.
The third was, indeed, published in a peer reviewed journal. The researchers did not find statistically significant improvement between the Prevagen and control groups. Besides, the study was carried by employees of Quincy Bioscience, and therefore there was a huge conflict of interest. Plus, the Federal Trade Commission took the company into court in 2017 over "making false and unsubstantiated claims" regarding the conclusions drawn from this study.
Key-takeaway: The claims made by the company and the "clinical studies" are dubious at best. There's no current scientific evidence to back Prevagen's claims.
Does Prevagen Work?
Ultimately, even if the science shows that there's no significant evidence that shows Prevagen being effective against memory loss, the positive reviews are still there. Plus, as mentioned earlier, it's also "the most recommended brand by pharmacists".
So you might be tempted to think that, perhaps, it does still work or that could still benefit you.
In my opinion, I would stay away. First of all, the reviews are easily faked (unfortunately). Secondly, the pharmacists can have monetary incentives to push Prevagen.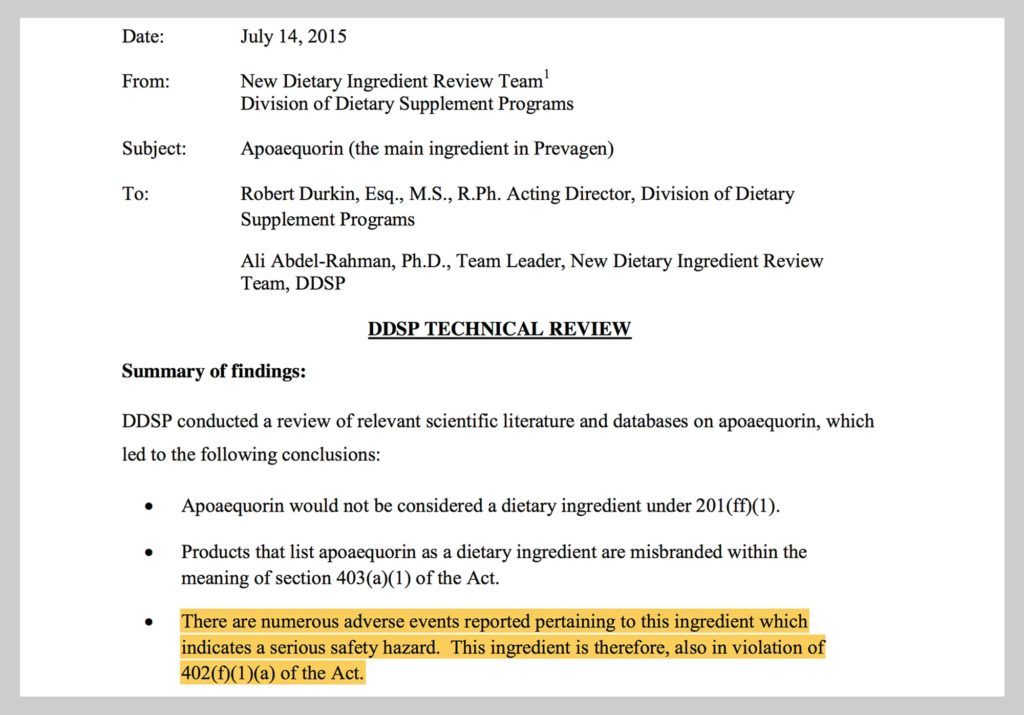 Furthermore, notice that this is a "dietary-supplement" and the FDA has not evaluated the claims. While this is common for most nootropic supplements, in 2012, the FDA also filed a warning to Quincy Bioscience for making false claims.
Price and Offers
If you are still interested in buying Prevagen, you might want to know how much it costs. The price of Prevagen will depend on where you buy and what the strength is. Consider that Prevagen is available in Amazon and your local pharmacies, as it is an over-the-counter item.
On Amazon the prices are as follows:
Regular Strength – 10mg- (60 capsules) –> $108.99, $0.91/serving.
Extra Strength – 20mg- (30 capsules) –> $87.92, $1.47/serving.
Professional – 40mg- (30 capsules) –> $143.92, $2.40/serving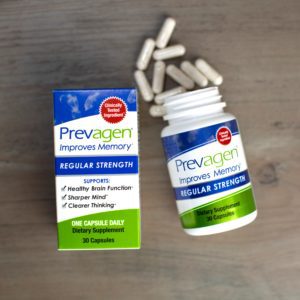 Is Prevagen Worth It?
Taking the price and the "benefits", do I think is worth buying Prevagen?
In my opinion, it is not worth it. Not only the claims are dubious at best, but you would be missing many nootropics that have proven benefits. A mix of caffeine and L-theanine would probably more efficient at improving your focus and energy. Similarly, taking b vitamins (B6, B9, B12) and DHA (omega-3) fatty acids would have a much more positive impact in your brain.
That's why I would go for a nootropic like Hunter Focus, which contains all the above, or another trustworthy brand like Qualia Mind.
More Prevagen Reviews
It is worth noting that I am not the only skeptic on the topic. In fact, many experts have had negative Prevagen reviews and remark the lack of evidence, as well as, the shady dealings.
"Questionable", "unproven", "little clinical evidence", as well as direct warnings are the trend among experts in the industry.
Prevagen Alternatives
So I've been very critical about Prevagen, but are there any alternatives to Prevagen that I deem worth?
Yes, I think that when you look at best nootropics you will find many that are more effective in different areas from boosting your energy levels to reducing your anxiety.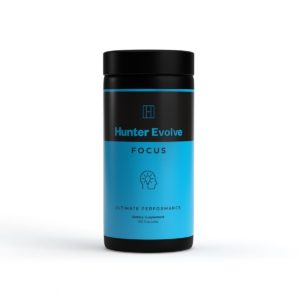 Best Prevagen Alternative for Focus
Mix of citicoline, caffeine, L-theanine and L-tyrosine is ideal to increase cognitive performance and short-medium term focus.
Also good to increase energy levels and reduce fatigue.
From less than $2 per serving when bought in bulk.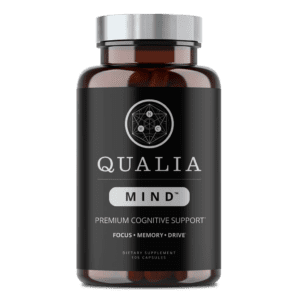 Best Prevagen Alternative for Stress and Anxiety
Includes many nootropics that can reduce stress and anxiety levels: bacopa monnieri and rhodiola rosea among others.
The most comprehensively built nootropic. All ingredients found in effective dosages.
Trustworthy company. Made in the US, third party lab-tested, transparent dosages.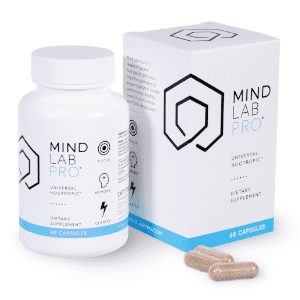 Top Alternative to Prevagen for Memory
11 nootropics in clinical range dosages for maximum effectiveness.
Helps with memory, brain plasticity, focus and processing speed.
Great price/quality proposition.
Besides these, you will find plenty of other nootropics, even CBD products that will help you more with key areas like sleep, memory, focus, energy levels or stress.
FAQ
Is Prevagen safe to consume?
Yes, even though there have been some reports where users reported nausea, constipation and other minor side effects.


Do you need prescription to buy Prevagen?
No, you do not. You can buy it in your local pharmacy, or Amazon.


Can you use Prevagen with other medications?
Quincy Bioscience recommends checking it with your doctor first.


When will I notice the effects of taking Prevagen?
It can take up to 90 days.


Verdict: Prevagen Review – Avoid It
Looking at all the positive Prevagen reviews, I was really hoping to find something new and exciting here. However, what I found is a story as old as mankind: a bad product with a nice wrapping.
The truth is that I've seen very little evidence that back up Prevagen's claims. It only contains 1 active ingredient (apoaequorin) and this is not even proven to reach the brain (where it should help). The clinical studies they claim are not up to the scientific standards, and they are biased (performed by them).
Taking this into consideration, I cannot recommend Prevagen to anybody.
Instead, I would look for a nootropic mix that contains more proven ingredients like DHA, B-vitamins, caffeine, L-theanine etc. I have reviewed a few products that I would consider significantly better at enhancing cognitive functions, like, Hunter Focus, Mind Lab Pro or Qualia Mind.
Otherwise, you can check our list of the best brain supplements for a sharper mind.