Tesco Meal Replacement Shake Review | Good for Weight Loss?
During the last decade, our lifestyles have sped up to the point that we have very little time to cook and eat healthy meals. That has brought the rise of meal replacement shakes in the UK, with the giant Huel in the lead. In this Tesco Meal Replacement shake review, we will look at the white-label offering of the supermarket chain.
Is Tesco's meal replacement shake product a good alternative to Huel or is this another low quality shake with nothing but empty calories?
On paper, Tesco Slim meal replacement shakes look alright. They are a weight loss meal shake providing with 200kcal and almost 19g of protein. Available in 4 products and with the low price of £0.55 per serving, they seem to be a slam dunk.
However, just like with Asda's meal replacement shake (practically the same product), there's more than what meets the eye, and Tesco's meal shakes are pretty unhealthy. To start with, each serving has 17g of sugars (20% of RI)!
We shall uncover all the dirty secrets in this Tesco slim meal replacement shake review, and even provide some healthier alternatives.
Key takeaways
These are affordable diet shakes
However, nutritionally they are very poor
Tesco shakes are filled with sugars, processed ingredients, and lack essential nutrients
Taste is not very good, and they don't mix well
As diet shakes, they fail to keep you full
Check out which are the best meal replacement brands in the UK
Asda Meal Replacement Shakes Review at a Glance
Flavours: Strawberry, Vanilla, and Chocolate.
---
Opinion
Tesco had an opportunity to create a healthy alternative for take-away meals, sugary cereals and other crappy food options.
However, when their developed their weight loss meal replacement shake, they went with a similar formula to that of Slimfast, Herbalife, Atkins and Asda (among others).
This is a cheap powder that is not even complete (does not provide you with all nutrients) and relies heavily on milk. Thus, this is a high sugar meal replacement shake, that lacks essential nutrients, and does not help you with weight loss, at all.
What We Like
1. Affordable.
2. Convenient to buy.
3. Asda meal replacement bars are OK. As occasional snacks, rather than for regular use.
What We Dislike
1. Highly processed ingredients.
2. Not nutritionally complete. You will not be getting essential omega-3 fatty acids.
3. No vegan version available.
4. Taste is not great.
5. You need to add milk to add calories (and protein). You cannot simply add water like with most meal replacement powders.
6. Not filling. Not great for weight loss.
Nutritional Breakdown
Looking at the ingredients of Tesco Slim meal shakes, two things are clear:
There are tons of highly processed, nutritionally low ingredients
It includes milk, and soy – thus this is not a vegan-friendly shake
In theory, they offer a nutritionally complete meal with 25 vitamins and minerals, carbs, fiber, and protein.
That said, looking at Tesco Slim meal replacement ingredients, there are too many highly-processed ingredients and too few whole-food ones. This means, that it will have less nutrients than other competitors using less-processed ingredients.
Asda Shakes Nutrition Overview
| | |
| --- | --- |
| | Asda Great Shape |
| Kcal/meal | 202 |
| Macros (C/P/F) | 51/33/16 |
| Vegan | No |
| Keto | No |
| Features | Gluten Free, |
| Non-GMO | No |
| Organic | No |
| Includes Probiotics | No |
| Artificial Sweeteners | Yes |
| Synthetic Additives | Yes |
| Contains All Micronutrients | Yes |
| Allergens | Soy, Milk |
| Controversial Ingredients | Maltodextrin, soya oil, acesulfame K |
The above is considering that you add skimmed-milk to make it complete. The actual "serving" is 29g of powder which is 72kcal. You can easily add more calories to your shake by using full-fat milk.
Carbohydrates
Per 72kcal, based on strawberry:
Total Carbs: 7.5g
of which sugars: 6.1g
Fiber: 1.8g
This is not a low sugar meal replacement shake, so it definitely is not suited for diabetics or pre-diabetics as a meal shake.
On top of that the main carbohydrate source in Tesco Meal Replacement shake is maltodextrin. This is a complex carbohydrate that behaves like a simple carbohydrate when ingested. It has a GI of 80 (high), which means that it's easily broken down into glucose in our bodies, causing a blood sugar spike.
Most companies prefer to use real complex carbohydrates like oats to prevent these sugar spikes and subsequent crashes that this causes.
Protein
Per 72kcal serving, based on strawberry
The main protein sources in Tesco Slim are milk protein and soy protein. Both are quality protein sources that are easily absorbed by your body.
If you add skimmed milk to your shake, you will get some extra protein present in the milk.
Fats
Per 72kcal serving, based on strawberry
Total Fats: 1.4g
of which saturates: 0.3g
Omega-3: ?
A trend with many diet meal replacement shakes is to have low fat content. Tesco Slim is no exception to this.
Unfortunately, many low-fat shakes forget to add healthy essential fats that our body needs. For instance, omega-3 is often lacking in diet shakes like Slimfast, Herbalife, and in this case, in Tesco Slim, too.
Omega-3 fatty acids are required for proper brain health, can reduce CVD, and sadly we don't get enough in our shakes. As such, meal replacements are usually a good omega-3 supplement.
Micronutrients
At least, you will get 10% of your RI for 25 vitamins and minerals, which is not awful. That said, if the rest of your diet is not rich in vegetables, fruits or leafy greens you might still need to supplement.
Greens powders can be a good way to increase your micronutrient intake.
Allergens
Tesco meal replacement shakes include soy and milk.
About Tesco Meal Replacement Shakes

Tesco is the biggest supermarket retailer in the UK and one of the biggest in the world. They are also present in Ireland, Czech Republic, Hungary and Slovakia.
Among the many products you can buy in their shops, you can also buy competitor meal replacement shakes like Huel RTD, Slimfast, and Atkins Keto shakes.
Their Tesco Value range also offers a wide variety of more affordable versions of popular brands. The quality of Tesco Value can vary a lot, and unfortunately, their value meal replacement shake is pretty poor.
Tesco Slim Meal Shake Pricing & Shipping
Their meal replacement shake is available both online and in retail stores. The availability will vary from store to store.
As for the price, the powder is sold in sachets of 29g in packs of 10. Each pack will cost you £5.5, and each serving £0.55.
When you see those prices, you might think this meal replacement shake is a bargain. However, considering what they offer nutritionally, and the price per calorie, these shakes are not as cheap as they might first appear.
Customer Tesco Slim Meal Replacement Shake Reviews
We've shared our opinion on Tesco meal replacement shakes, but what are real user Tesco meal replacement shake reviews?
Looking at Tesco's online store, Tesco Slim reviews are pretty low. For instance, Tesco Slim Chocolate has 3.7 stars out of 5 in 29 reviews.
Some users have found success at losing weight, but have complaint about the taste of Tesco meal replacement shakes:
The strawberry shakes are lovely. I have been on the chocolate and the strawberry ones for 2 weeks now and have lost 6lb. Only thing I will say about the choc is they do not agree with me. Whilst the strawberry ones are fine, these choc ones not only make me feel sick but also cause an array of other issues which I won't go into on here if you know what I mean!!! So strawberry only for me from now on. Overall happy with my loss and the shakes are quick to make. I find if I put the milk in first then the powder and give it a good shake up in a bottle that I don't get any clumps.
Others remark that the shakes don't blend as well as they should.
This product would be ok if it would blend properly. It doesn't dissolve properly no matter how much it's shaken or blended, it always ends up with lumps of undissolved powder.

2-star
Tesco Slim Meal Replacement Shakes vs Alternatives
Fortunately, there are plenty of meal replacement shakes in the UK to choose from, and most of them are pretty great.
If you are looking for a diet shake, Diet Extreme by Protein Works will be your best bet.
Alternatively, if you want to buy a cheap shake that you can use to regularly replace your meals with, Huel Essentials offers you 400kcal shakes for just £1!
However, if you are looking for a healthy option to upgrade your diet with, then Rootana Real Food shakes are our top pick.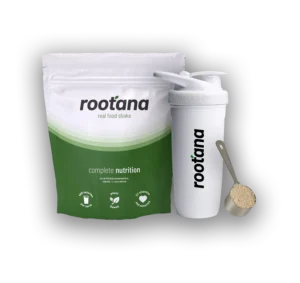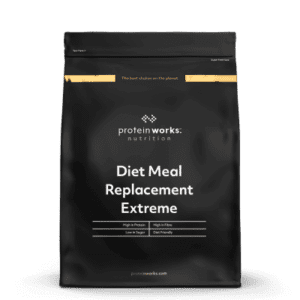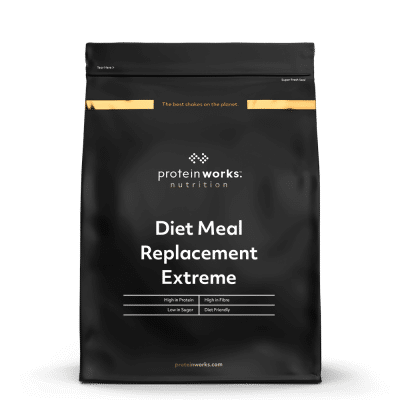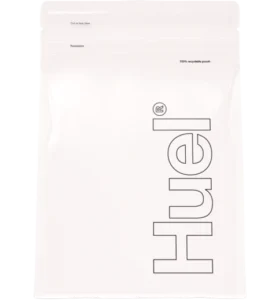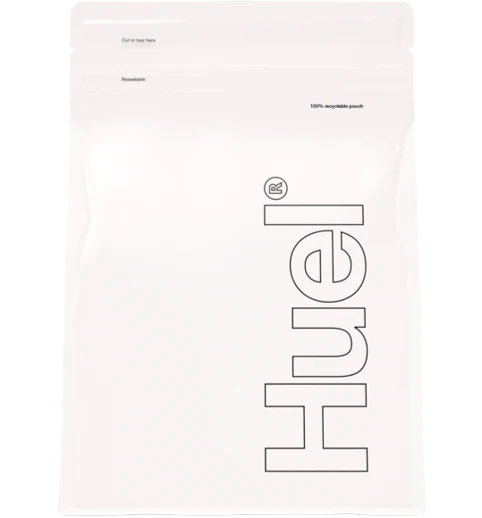 Head to Head
Category
Rootana
Diet Extreme
Huel
Essentials
Tesco Shakes
serving price
£1.93
£1.41
£1.11
£0.55
kcal/serving
400
216
400
72
servings per
15
10
12
10
Packaging
Bag
Bag
Bag
Flavors
3
14
2
3
Protein (g)
20
24
20
6
Sugar (g)
12
1
1
6
Fiber (g)
7
6
4
2
Fats (g)
15
2
9
1
Carbs (g)
42
24
63
8
Vegan
Y
Y*
Y
N
Certified
Organic
N
N
N
N
Micronutrients
26
28
27
26
Artificial Sweeteners
N
Y
N
Y
Synthetic Additives
Y
Y
Y
Y
GMO?
N
N
N
N
Protein Source
Pea, Rice
Soy, Milk, Casein
Pea
Soy, Milk
Availability
Worldwide
Worldwide
Worldwide
UK
Other Products
Powder, bars, protein
Powder, Bars, Meals,
Protein, RTD
Honestly, there are very few reasons to pick Tesco Meal replacement shakes over others. The only reason that we could think of is the convenience factor (that you can buy them on the shops).
That said, most online manufacturers offer next-day delivery within the UK, like Huel and Protein Works. Then you can buy bigger, save money, and don't have to carry around the heavy load.
Furthermore, because how much more nutritious they are, and more filling, and tastier, you will end up saving money in the long run.
Tesco Meal Replacement Shake FAQ
Are Tesco meal replacements vegan?
No.

Can I drink Tesco shakes daily?
While in theory you could, we do not recommend it, due to the high sugar content, the lack of key nutrients like omega-3s, and the low quality ingredients used on them.

---
Verdict – Tesco Meal Replacement Shakes Review, Rubbish
Coming to the end of this Tesco Slim shakes review, there's only one thing that I want to say.
Skip them, there are much better options out there.
While I cannot deny the convenience, and the affordability (in theory), these shakes will end up costing you more in the long run.
They lack omega-3, an essential fat
They are high in sugars
Contain tons of processed ingredients
Not rich in nutrients
Fail to keep you full
All in all, they won't be good to lose weight with, they won't be good to upgrade your diet, and you won't even enjoy having them because the taste isn't so great.
Considering that the meal replacement shake offering in the UK is one of the best in the world, you should definitely look to healthy meal shakes that will 100% improve your life, instead.