MTN Ops Review | Your One-Stop Supplement Shop
Today we're having a look at MTN Ops, a company with nearly every kind of wellness product you can think of. With a focus on the outdoors, fitness, and giving back, they have everything you'd need to get started losing weight or bulking up.
In particular, we'll review MTN Ops Ammo, a meal replacement that boasts 10g of flax seed! As far as the macros are concerned, Ammo contains 140 calories, with 19g of protein, only 6g of carbs and 16 micronutrients.
We will also try out MTN Ops Super Greens, a superfood green juice powder.
Lastly, MTN Ops Ignite, an energy/focus nootropic mix.
A lot of differing products to unpack, in which I'll provide a deep dive on each.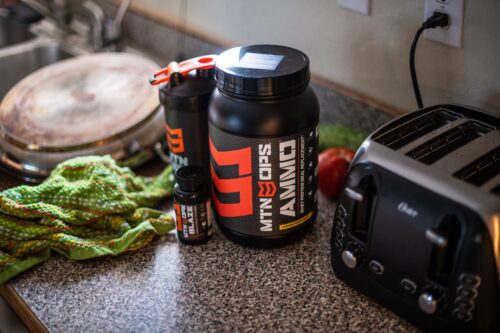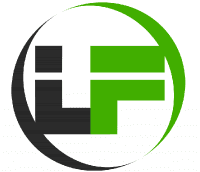 Enjoying the outdoors? Here are LatestFuels quick takeaways:
MTN Ops is supplement company that produces products geared towards hunters, campers etc.
Their meal replacement is called Ammo. It has many flavors, contains 140 calores, 19g of protein, and should be refrigerated after opening.
It contains no gluten, soy or nuts…but contains dairy and sucralose
Overall its a good product as for as taste, and satiety
Ignite is their energy booster. Tastes good, felt some effects
Super Greens is their green juice. Artificial flavors and sweeteners made it a hard pass for me.
Subscription discount is 15%
---
MTN Ops Ammo at a Glance
Flavors: Vanilla, Chocolate, Peanut Butter Chocolate, Strawberries & Cream, Cookies & Cream
---
Opinion
As I mentioned in the opener, MTN Ops really does sell everything including sleep aids, creatine, testosterone, energy drinks, hydration boosters etc.
They also have a line of clothing, gear, and workout items. The company seems to be aimed at the outdoorsy, military type, which I certainly am not, but we're going in anyway.
It's a tough game here in the US with new products debuting on a pretty consistent schedule.
That said, MTN Ops has been around for around nine years, so let's see what makes them different.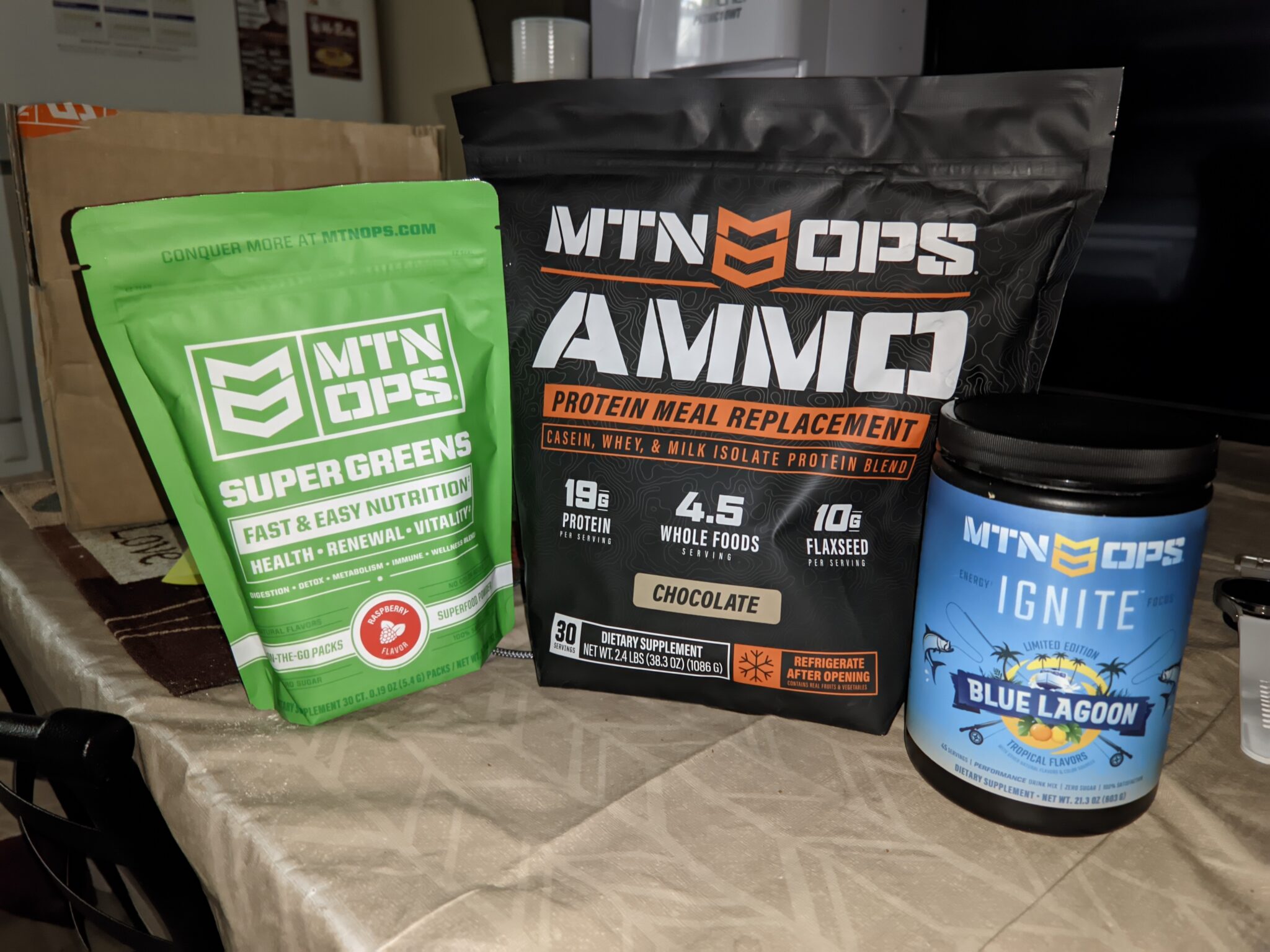 Highlights
1. Ammo was tasty and filling. An all-around win.
2. Ammo contains whole fruit. You can taste hints of berries and carrot
3. Nearly every product offers samples. Samples are dying fast, good to see MTN Ops bucking the trend.
4. Ignite was good tasting. Also minimal aftertaste, which many of these drinks have.
5. Lots of products and flavors for all products.
Lowlights
1. Ammo wasn't great when shaken. With water or milk, it didn't combine well when shaken. Blending was fine.
2. Ammo nutrition panel discrepancy. The panel on the bag seems to be fairly different than online. Not the end of the world, but should be updated.
3. Super Greens was hard to drink. Being tailored as a raspberry drink didn't work for me. The addition of sucralose was off-putting.
Nutritional Breakdown
Here is a quick breakdown of the energy and greens products, while we provide a more in-depth look at the meal replacement.
MTN Ops Ignite Review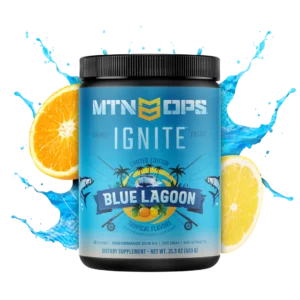 Ignite is a specially formulated blend of Amino acids, L-Citrulline, L-Arginine, and our own proprietary Brain Blend of Nootropics.
MTN Ops Super Greens Review
Super Greens deliver natural energy, improve skin health and strengthen your immune resistance, boosting metabolism & improving gut health.
MTN Ops Ammo Nutrition Overview
Kcal/meal
150
Macros (C/P/F)
6/19/5.5
Vegan
No
Keto
No
Features
Gluten, Free,
Soy Free, Nut Free
Non-GMO
Yes
Organic
No
Includes Probiotics
Yes
Artificial Sweeteners
Yes
Synthetic Additives
No
Contains All Micronutrients
No
Controversial Ingredients
Sucralose, Natural Flavors
Carbohydrates
Based on 140kcal serving:
Total Carbs: 7g, 2% of DV.
Net Carbs: 3g, (Total Carbs – Dietary Fiber – Non-digestible Carbs)
Sugars: 1g, 1.2% of DV
Fiber: 4g, 16% of DV.
Super low carb, at or around keto level, though it doesn't contain the fat content needed. The fiber is derived primarily from flaxseed, which each serving contains 10g. Lots of fiber-rich veggies are in the mix as well such as spinach and broccoli.
Protein
Per 140kcal serving:
Total Protein: 19g, 18% of DV
Source(s): Milk protein, Whey protein
As mentioned in the overview, Ammo is not plant-based. The protein here is from milk & whey.
Mixtures of whey protein and milk protein, such as a mix of 60% whey protein and 40% milk protein, have been widely used as a means of approaching a better balance.
Fats
Per 140kcal serving:
Total Fats: 5.5g, 8% of DV.
Saturated Fats: 1g, 5% of DV.
Again, flaxseed is the star of the show being rich in omega-3 fatty acids. However, flaxseed is rich in ALA, not DHA or EPA which are the fatty acids our body uses. Sadly, the conversion from ALA to these is extremely low, at 4%.
MTN Ops Ammo includes more per serving than I've seen anywhere else. Not to be overlooked, you have raw cacao which is also is certainly high in antioxidant flavonoids.
Micronutrients
Ammo contains 12 micronutrients all sourced from fruits and vegetables such as spinach, broccoli, carrots, beets, pomegranates and tomatoes to name a few.
All 12 micronutrients are 50% of your daily value.
Allergens
While it states that contents are "low lactose", the presence of milk must be mentioned considering how many struggle with its digestion.
Taste Test
Time to test out all the products to see if they're palatable, and at least somewhat can deliver on what they claim.
MTN Ops Ammo Taste Review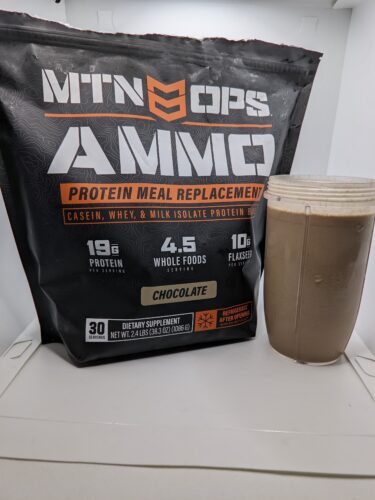 Star of the show first, MTN Ops Ammo, their protein meal replacement.
One main thing that sets it apart is that they recommend that it be refrigerated after opening due to the whole foods it contains.
As far as prep, it's a one scoop product, and at 140 calories, you have some freedom to tinker. But one drawback is that it didn't shake well. Getting that Himalayan Sea Salt to mix, is really tough with shaker bottle, and the end result was rather gritty. Blending on the otherhand, it came out perfectly.
The taste was very good. A very pleasant chocolate flavor thats good alone, and better with additions. Also decently filling.
Gives me confidence that their other many flavors may be pretty good too!
MTN Ops Ignite Taste Review
Now onto Ignite, MTN Ops energy drink.
The container is pretty big, and you get 45 servings per.
I had some before being mildly active and can say that I did feel a noticeable boost. By some miracle, I didn't feel like my heart was going to explode…which is an experience I've had with other energy drinks, especially the gamer focused ones.
The taste was decent, sweeter than I prefer, so I watered it down some. Happy to say the aftertaste was almost non-existent.
An overall good experience.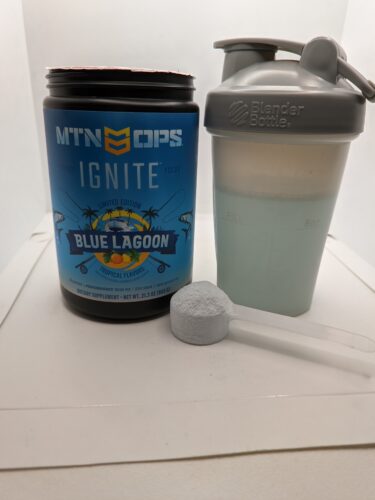 MTN Ops Super Greens Taste Review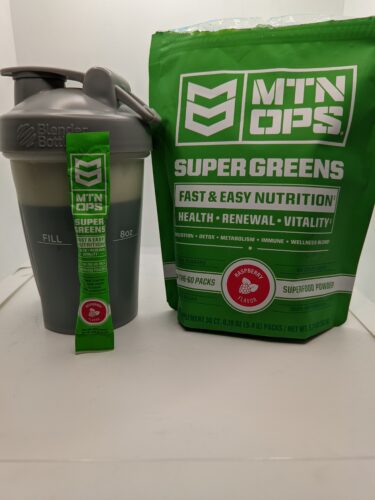 I love me some single serve packs, so we're off to a good start here. Unfortunately, that's where the good times end for me.
I've gotten very accustomed to the crisp, light and fresh flavors of some of our favorite green drinks like Organifi & Huel Daily Greens. MTN Ops departs from that in a big way.
The sucralose in this product makes it very sweet, and the artificial raspberry flavor (there are no raspberries in the ingredients) make it kind of jarring, and an unpleasant surprise. Of note, my 13 year old thought it was ok, or as the kids say…."mid".
About MTN Ops

MTN Ops was founded in 2014 by Trevor Farnes, Casey Harbertson and Jordan Harbertson. Trevor, having faced hardship and food insecurity, vowed to give back in any way possible.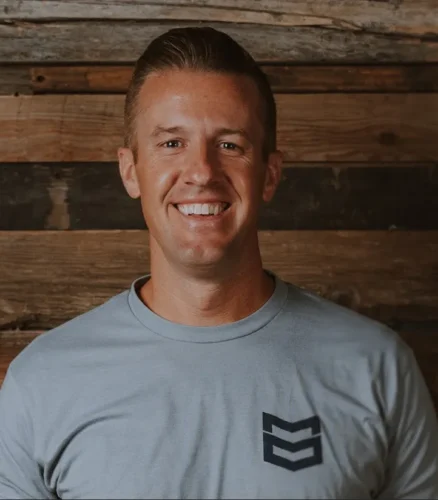 MTN Ops also pilots an intiative known as Operation Conquer Hunger, by which they donate a meal to a child in need with every order.
Here is the backstory:
Pricing
MTN Ops can be ordered from their webpage, or Amazon.
Locally, their products can be found at outdoors-focused retailers such as Bass Pro Shops & Cabelas.
The subscription discount is 15% and the product is shipping at intervals of every 30, 45, 60 or 90 days.
Product
Total Price
Non-Sub/Sub
Serving Price
Non-Sub/Sub
Ammo
$55/$46.71
$1.83/$1.56
Ignite
$50/$42.46
$1.11/$0.94
Super Greens
$45/$38.25
$1.50/$1.28
Shipping
Orders over $99 ship free, but below $99, standard shipping is $10, and FedEx Ground shipping is $20.
Their products are not sold internationally, and shipping only covers the continental USA, so no Alaska or Hawaii.
Customer MTN Ops Reviews
The Amazon MTN Ops reviews are overwhelmingly positive, citing ease of use, good taste and noticeable benefits.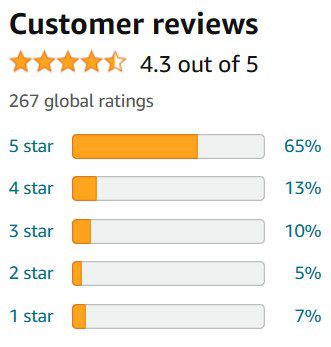 Of the few negative reviews, some didn't like the taste/texture of Ammo, some mentioned the artificial taste of Super Greens, and lack of effect from Ignite. These negative reviews were very limited, and its only natural for some to dislike a product.
MTN Ops Ammo vs. Our Faves
Of course, we must compare MTN Ops Ammo our faves, LyfeFuel, and Rootana. Both are rated highly, and recommended by LatestFuels
Head to Head
Category
MTN Ops
Ammo
LyfeFuel Daily
Essentials
Rootana
serving price
$1.83
(USD)
$2.92
(USD)
$3.57
(USD)
kcal/serving
140
110
400
servings per
30
14
14
Flavors
5
2
3
Protein (g)
19
18
20
Sugar (g)
1
3
12
Fiber (g)
4
1
9
Fats (g)
5.5
2
14
Carbs (g)
7
6
46
Vegan
N
Y
Y
Certified
Organic
N
N
N
Micronutrient
12
27
26
Artificial Sweeteners
Y
N
N
Synthetic Additives
N
N
Y
GMO?
N
N
N
Protein Source
Milk/Whey
Pea/Rice
Oat/Pea
Availability
USA
USA
USA/UK/EU
The Results
Ammo compares well with LyfeFuel Daily Essentials at a fraction of the cost. In the areas they are similar, they are very similar, but maintain some stark differences, such as protein source and number of micronutrients, which LyfeFuel has to it's advantage.
Rootana provides alot more in many areas. Thats not a good thing, nor a bad thing, just a different approach to a meal replacement. One of its high points over Ammo is its omission of artificial sweeteners, which is sure to turn off some people. Ammo being literally half the cost though and still comparing favorably, shows that it is punching above its weight.
Some Recommended Alternatives
If none of the above are quite your cup of tea, here a couple more that we like very much and have gotten our stamp of approval.
Basically Food BOOST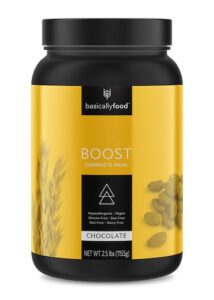 Ka'Chava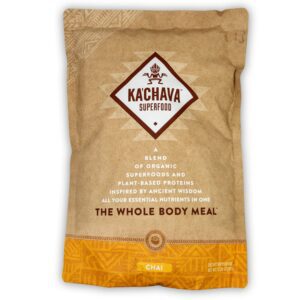 Basically Food BOOST is a very nutritious and cost-effective meal replacement shake formerly known as Milk Fuel from our friends at Super Body Fuel. By adding milk of your choice, you can enjoy a tasty shake that can be up to 25g of protein per serving, along with 26 mirconutrients. All that at only $1.25 (plus milk cost) per serving!! No other shake gives you that level of nutrition, at that value!
Not to be outdone, there is Ka'Chava, arguably our highest-rated meal replacement on the site. While on the other side of the of the price spectrum, at nearly $5 per serving, they wrote the book on the superfood meal shake. They taste amazing, provides 25g of protein, and is complete all-natural with nothing artificial or synthetic.
MTN Ops FAQ
Why does Ammo need to be refrigerated?
Ammo contains 4.5 servings of real fruits and vegetables. Keeping it refrigerated maintains its freshness.


What is the shelf life?
Mtn Ops Ammo has a 2-year shelf life if the seal is not cracked. Once it is cracked you are looking at 6 months as long as it is stored in a cool dry place, and you are not getting moisture into the bottle. The expiration is found on the bottom of the bottle. If it is not there, I would go off of the date of purchase.


Why did you include 10g of flaxseed?
One serving of flaxseed provides a good amount of protein, fiber, and omega 3 fatty acids. It may help lower the risk of some cancers, help maintain a healthy weight, and reduce cholesterol and blood pressure.


Please outline the return policy?
If for any reason, within 30 days from the date of purchase, you are not completely satisfied with your order they will refund the purchase price upon receipt of the return shipment.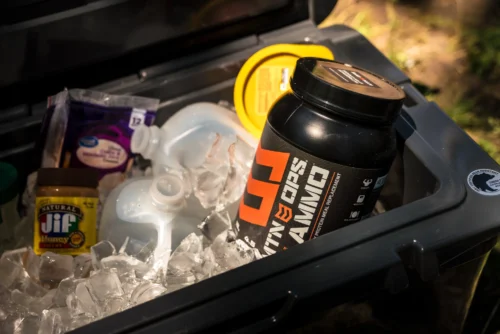 ---
Verdict – MTN Ops Review: AMMO, Ignite, & Greens
Whether it's rabbit season, or duck season…MTN Ops has something for you.
You have to be impressed with the sheer number offering by the company. If you want to change something, fix something, or improve something in your diet, they have a powder for you to mix.
I found Ammo to be decent, me and hundreds of happy customers were willing to pen a review on Amazon. It tasted good, was filling, and wasn't too pricey. Even if you double up from one scoop to two, you're looking at $3.66 per serving, in line with LyfeFuel Recovery, and Rootana.
What about Ignite and Super Greens?
If you're into the caffeinated energy boost thing, I guess it's fine, MTN Ops Ignite does taste a bit better than others. If you are looking for stim-free boosters, however, look elsewhere.
As for Super Greens, that needs to be tossed and reworked from the ground up. Maybe they can make it a line that's geared towards kids or something, because that artificial flavor and sweetener does it no favors up against the Huel, AG-1, or Organifi's of the market.
Bottom Line – Ammo was solid, no reason to believe other flavors wouldn't be good. With Ignite…I could take it or leave it. Super Greens was just super bad.