Aloha Bars Review | Are These Healthy Protein Bars Worth It?
Aloha! This Hawaiian greeting means love, mercy and compassion. Things the world can certainly use more of. In this Aloha review, we'll be taking a look at the meal replacement and protein bars this cheerful company makes.
From a nutritional standpoint, Aloha Bars are certified organic, non-GMO, plant-based, high protein bars that contain no artificial additives. Each bar contains 14g of protein & 10g of fiber at under 300 calories.
They offer several flavors, and can be found locally in many stores. This convenience, paired with the healthy aspect, makes them a good alternative to any candy bars or chocolate bars you can be tempted by.
All that said, I'm going to try to couple of Aloha bars and share my thoughts. Should you try Aloha protein bars next time you go to the store? Are they better than the average protein bar? How healthy are they?
Let's find out in this Aloha bar review.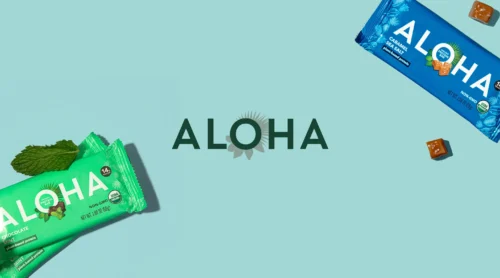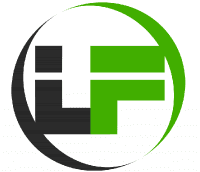 Only want the need to know? Here are the LatestFuels quick takeaways:
Aloha bars are organic, plant-based and gluten free
They are a protein bar that's readily available in supermarkets
There are many flavors available, but most of them are not great. Chocolate is the best
Good price
A good alternative to chocolate bars, but not the best meal replacement or protein bars you can buy
Aloha Review At a Glance
Flavors: Chocolate Chip Cookie Dough, Peanut Butter Chocolate Chip, Chocolate Fudge Brownie, Mint Chocolate, Lemon Cashew, Vanilla Almond Crunch, Peanut Butter Cup, Coconut Chocolate Almond, Chocolate Espresso, Kona Bar, Chocolate Caramel Pecan
---
Opinion
I had not heard too much about Aloha bars before I set myself to do a review of all the protein and meal replacement bars around me.
I've seen them around, but they honestly never caught my eye, which is true for many bars since I can't eat many of them. However, I do like the convenience they offer and bars like this can be a great alternative to chocolate bars.
Seems they have all bases covered with the bars being organic, non-GMO, kosher, vegan and fair trade certified. But will these be any good?
The Highs
1. Certified organic. Let's you know the best stuff is in these
2. Affordable. Often on sale locally and nice subscription discounts offered
3. The chocolate is tasty. Enjoyed the chocolate coating on the bars
The Lows
1. Taste seemed off. Of the two I had, the peanut butter was subpar
2. Needs better texture. Ones without nuts could use something to improve mouthfeel
Nutritional Breakdown
Nutrition facts are based on the top-selling flavor Peanut Butter Cup. Please reference their site or retailer for specifics regarding other flavors.
That said, all Aloha meal bars are organic, contain no-gmo ingredients no artificial colourants, and are fully plant-based.
Aloha Bar Nutrition Overview
Kcal/meal
220-260
Macros (C/P/F)
26/14/10
Vegan
Yes
Keto
No
Features
Certified Organic, Gluten Free, Soy Free
Vegan
Non-GMO
Yes
Organic
Yes
Includes Probiotics
No
Artificial Sweeteners
No
Synthetic Additives
No
Contains All Micronutrients
No
Controversial Ingredients
*Tree Nuts
Carbohydrates
Based on 230kcal serving:
Total Carbs:26g, 9% of DV.
Net Carbs: 16g, (Total Carbs – Dietary Fiber – Non-digestible Carbs)
Sugars: 5g.
Fiber: 10g, 36% of DV.
There are only primary sugar source iscane sugar which is a component of the chocolate coating for those bars with chocolate. The monk fruit is a natural sweetener and does not provide any calories.
Tapioca fiber provides the 10g. Tapioca fiber is high in fiber, while remaining gluten-free.
Protein
Per 230kcal serving:
Total Protein: 14g, 17% of DV
Source: Brown Rice, Pumpkin Seed, Tree Nuts
Each bar has an organic protein base of brown rice & pumpkin seed proteins. This means that Aloha bars are suitable for both vegetarians and vegans, since they don't have any dairy-based protein.
The protein combination is not ideal from a nutritional standpoint, since all the sources are incomplete protein. Rice is usually paired with pea, because they are complementary and are able to provide you with a full amino acid profile. However, this is not the case for Aloha bars. If you are concerned about protein content, you might want to pick another protein bar instead.
Also since nearly every flavor has added peanuts or tree nuts, of course, those count as well.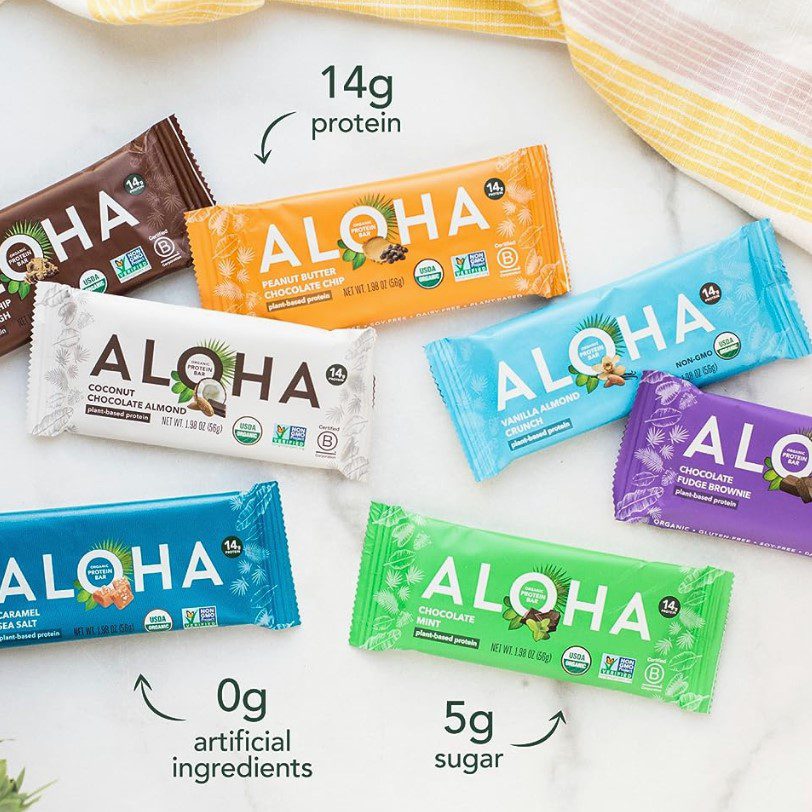 Fats
Per 230kcal serving:
Total Fats: 10g, 13% of DV.
Saturated Fats: 3g, 15% of DV.
We all know that nuts are good source of healthy fats, which is the case here. Vegetable glycerin, which is made from heating and pressurizing vegetable fats, rounds out the fat profile.
However, as a vegetarian and vegan you might be missing omega-3 fatty acids; and unfortunately, this won't be a good source. Thus, you might need omega-3 supplements to help you out.
Micronutrients
Not many micros to speak of in Aloha Bars. There is 5mg of iron, which is around 30%. There is some potassium and a bit of calcium.
Allergens
Every bar contains either tree nuts or peanuts. Being allergic to either will limit which flavors you can have.
Taste Test
Best flavour
Lemon Cashew
Taste
I didn't care for them. Others found them to be good.
Texture
Too chewy.
Satiety
Around two hours.
Easy to Clean
N/A
After
Thoughts
A pass from me
I have five of the many flavors of which two I'll try and review. For the remainder, I've leaned on my always-hungry, yet reliable coworkers from the office.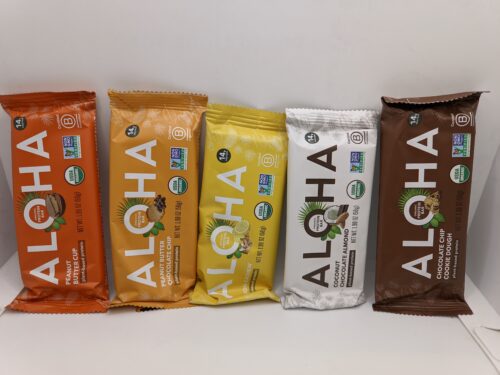 Peanut Butter Chocolate Chip
This is one of the two that I'm able to try and is currently their best seller. This one is odd-tasting, not like peanut butter at all. The chocolate as well as the chocolate chips and peanuts were good, but the overall taste didn't do it for me.
Peanut Butter Cup
The texture of this one is not up my alley. There is nothing solid to add to the mouthfeel. That plus the the peanut butter isn't good, just like the previous one.
Coconut Chocolate Almond
I was able to corner a couple colleagues from accounting to try this one. One thought it was good, but admitted he was hungry and generally eats anything. The other was not a fan, she found it to be bland, with not much coconut flavor and an aftertaste.
Lemon Cashew
Shared this one with four new summer associates. It was unanimously agreed that the bar was good, with a nice lemon flavor that was not overpowering. Surprised that everyone enjoyed it.
Summary
For the ones I had, I found them to be not for me at all. Taste and texture were just the opposite of what I'd want in a protein bar. However, some others thought they were pretty good. At the end of the day, only you can truly be the judge.
About Aloha
Originally created in 2013 by three long-time Hawaiian business partners and re-formed by its current management team led by Brad Charron in late 2017, ALOHA is an employee-owned and operated company committed to making the healthiest, best-tasting plant-based protein products on the planet. .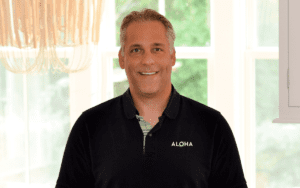 Pricing
Aloha Bars can be ordered from their webpage, from Amazon, or from many local grocers and retailers.
Subscription (or auto-ship as they call it) discounts can range from between 10 to 25% depending on how much you order. Delivery intervals of every 30, 60 or 90 days.
Quantity
Total Price
(Non-Sub/Sub $)
Serving Price
(Non-Sub/Sub $)
12 Bars (10% off)
$32.99/$29.69
$2.75/$2.47
24 Bars (15% off)
$65.98/$56.08
$2.75/$2.34
36 Bars (25% off)
$98.97/$74.23
$2.75/$2.06
Priced in USD
Shipping
Shipping is $9.95 for single 12 bar orders under $40. Shipping is reduced to $4.95 on a single 12 bar order if you opt for auto-ship. And any orders above $40 ship free.
Customer Aloha Reviews
Besides my own opinion, I like to see what other customers have to say about a product.
Overall, customer Aloha reviews are very positive, both in their site and on Amazon.
Amazon Reviews
Aloha Bars overall have been received very positively for all flavors.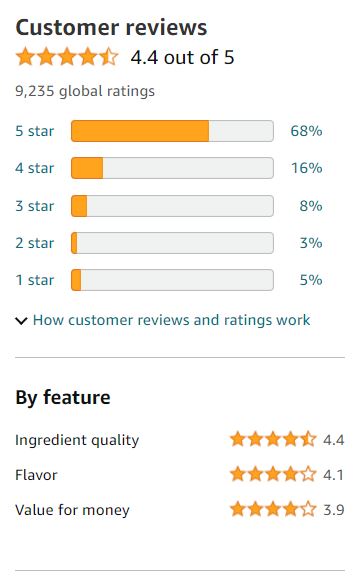 Many of the four and five-star reviews really appreciate the ingredients. Mainly the fact that they're organic and omit certain additives. The positive Aloha protein bar reviews also like the taste, which is often an issue in vegan protein bars.
If you're like me and can't have dairy- you know protein bars tend to be dry, chalky and just not good.

The cookie dough is amazing. It's not chalky at all and the texture is soft and chewy! It's like candy! I love it!

Yennifer, 5-star
However, not all of them agree, many cited being dissatisfied with the texture of the product. I guess it's about finding the right flavor, often.
They are the old style protein bar. Kind of nuget texture. Chewy like. Good flavor, but because of texture I won't be buying them again.

Katie, 3-star
Comparison Charts
Let's see how Aloha measures up with the healthiest offerings in the category…LyfeFuel & Ka'Chava Bar.
Head to Head
Category
Aloha
Ka'chava
LyfeFuel
serving price
$2.75
(USD)
$3.33
(USD)
$4
(USD)
kcal/serving
230
200
210
servings per
12
10
10
Flavors
10
2
2
Protein (g)
14
13
12
Sugar (g)
5
2
6
Fiber (g)
10
13
14
Fats (g)
10
13
13
Carbs (g)
26
19
23
Vegan
Y
Y
Y
Certified
Organic
Y
N
N
Micronutrient
2
4
21
Artificial Sweeteners
N
N
N
Synthetic Additives
N
N
N
GMO?
N
N
N
Protein Source
Brown Rice, Pumpkin Seed, Nuts
Nuts
Nuts
Availability
US
US
US
Other Products
Protein Powder & RTD
Ka'Chava Superfood Shake
Recovery & Essentials Shake
These are probably the most comparable products we've had on the charts.
All three have similar calorie counts, protein, fats, carbs, and none have any added junk.
Aloha lines up almost exactly with Ka'Chava, but LYFEfuel's Essential Bars are far better when it comes to micronutrients by a mile.
Aloha is also the only one, that is certified organic. Also is the least expensive of the bunch, with far more flavor variety.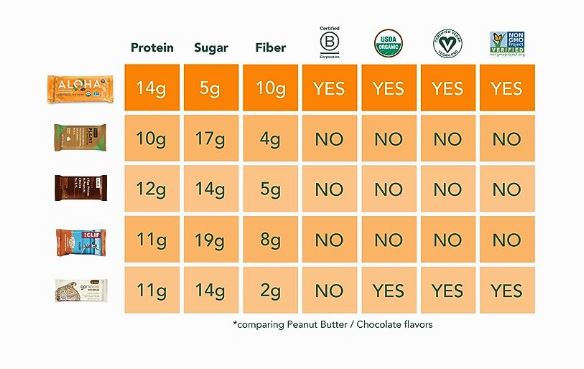 Found this chart that compare Aloha to other bars in this space. Ones you may be able to easily find.
Other ALOHA Products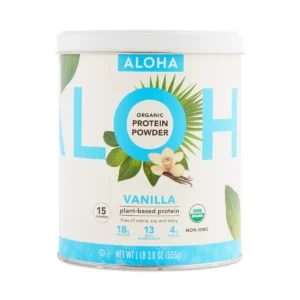 Aloha's plant based protein powder contains 18g protein and is free from stevia, soy, gluten and animal products. They come in two flavors, vanilla and chocolate, and each cannister contains 15 servings
If shaking isn't your thing, Aloha has a line of RTDs with all the same goodness as their protein powder and bars. There are four flavors and each boasts 20g of protein per 12oz serving.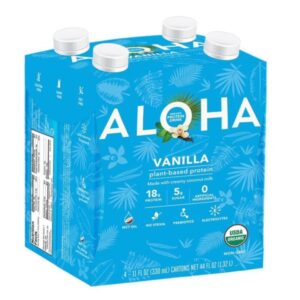 Aloha Bar FAQ
Where do you source your ingredients from?
The majority of our ingredients are sourced in the United States from organic farms or reputable vendors certified for GMP (Good Manufacturing Practice). We do source some of our superfoods and spices, like monk fruit, from the regions where they are traditionally grown.


What is the vegetable glycerin in your products made of?
Our organic vegetable glycerin comes from flax seed. All of our products are 100% soy-free.


Where are Aloha Bars made?
Our plant-based protein bars are made in Colorado, our protein powders are made in Georgia, and our plant-based protein drinks are made in New York state.

My bars arrived melted. What do I do now?
We keep true to our food philosophy by never using artificial preservatives in our bars. Because of this, our organic chocolate can melt when exposed to high temperatures in transit. Fear not!
Melted chocolate does not affect the taste or nutritional value of the bar. We recommend refrigerating your order for 30 minutes upon arrival during the summer months. Then, dig in!

Unfortunately, once an order is shipped from our warehouse, we are unable to make adjustments or offer a refund. In order to maintain the integrity of our product and ensure the health and safety of our customers we do not re-use or resell anything once it has been shipped — due to this practice, we are not able to accept returns.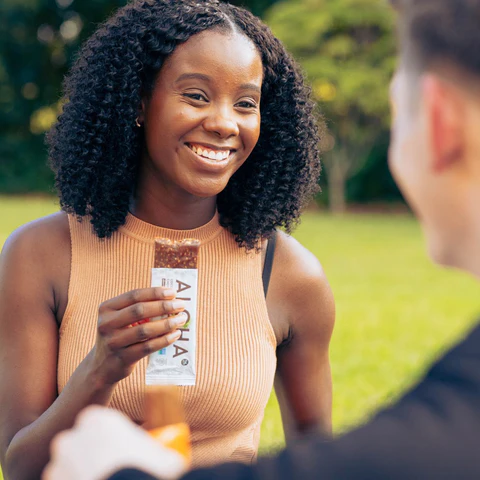 ---
Verdict – Aloha Bars Review, A Good Store Pick Up, but With Better Alternatives
As I bring this Aloha protein bar review to a close, just bluntly, these are not bars I'd reach for.
They have a lot going for them and have certainly become a go-to for specific crowds.
In fact, Aloha bars are one of the few certified organic plant-based protein bars in the market. The taste of the bars is not always great, but I believe that there's a flavor for everyone thanks to their vast offering.
As protein bars, they are OK. I wish they used different protein sources to ensure a complete amino acid profile, but they will still provide you with some vitamins and other nutrients that make them a healthier alternative to your standard bars.
It also compares well to other store bars like Clif.
That said, when compared to meal replacement bars like LyfeFuel Essentials bar they fall short nutritionally. These are a much well rounded alternative, but you need to buy them online.
Bottom Line – While not my favorite, Aloha has a very healthy protein bar that's worth the price. If you are willing to spend the extra money for better nutrition, go for Lyfefuel.