Good morning, my dear readers. I hope you had a fantastic week. It was certainly a very exciting week in terms of meal replacements. For once, Huel announced that they were upgrading their powder formula; the most successful meal replacement shake. When I thought, that this was going to be the biggest surprise, Mana blew my mind when they announced the world's first complete burger.
So, without further ado, let's see what the 14th edition of weekly news brings us.
Huel Powder v2.3 –> v3.0
This is the biggest gamble Huel has done in a while; even bigger than their RTD development, you could argue. Why? Because Huel Powder v2.3 was, in the opinion of many, the best meal replacement shake in the world. The numbers of sales, certainly backed up this idea.
If you have a successful product, don't change it.

u/dmargolis, Huel forum
Was the Change Necessary?
There will be arguments in both sides; those who believed that Huel v2.3 was perfect, and those who welcome the continuous improvement (or the will to look for it at least). It is hard to side in either of them right now, even more without having to try the product.
However, I think I lean towards continuous improvement, that shows the company is looking to make sure their product is the best. Huel does not want to stagnate, and I think that's something to applaud; even when sometimes, it won't be of everyone's liking.
What Are the Changes?
As usual, I will cover the changes in more detail in the Huel Powder review, which I will hopefully update later this week.
Here's the summary Huel gave (available here):
A) Nutritional Changes
Improved texture – thanks to new ingredients (tapioca and sunflower lecithin) Huel Powder is smoother than ever.
Improved all-natural flavors – all Huel Powder flavors now come from natural ingredients, and have an improved taste profile.
Pre and probiotics – we added probiotics ("good bacteria") to the natural prebiotic profile coming from the fiber content in Huel Powder.
Natural vitamin C – in a push to increase natural sources of our micronutrients, the vitamin C in Huel Powder now comes from Acerola Cherries.
Kelp – similar to the above, now the iodine content of Huel Powder comes from kelp.
Kombucha – again, a natural source of B vitamins.
The main trend here is that Huel has looked to add more natural ingredients. For instance, they have swapped some synthetic vitamins and minerals with natural sources. In all honesty, I have nothing against this move, despite few people having concerns about the "quality" of these vitamins not being as good.
My bigger concern is the removal of oats for tapioca starch. The second is nothing but pure carbs; whereas oats provide you with fiber, protein and other nutrients in a complex matrix. It's a subtle change in favour of a better texture; and the oats are still the biggest portion of the shake. However, it feels like this is a move solely for the taste and not for the sake of nutrition.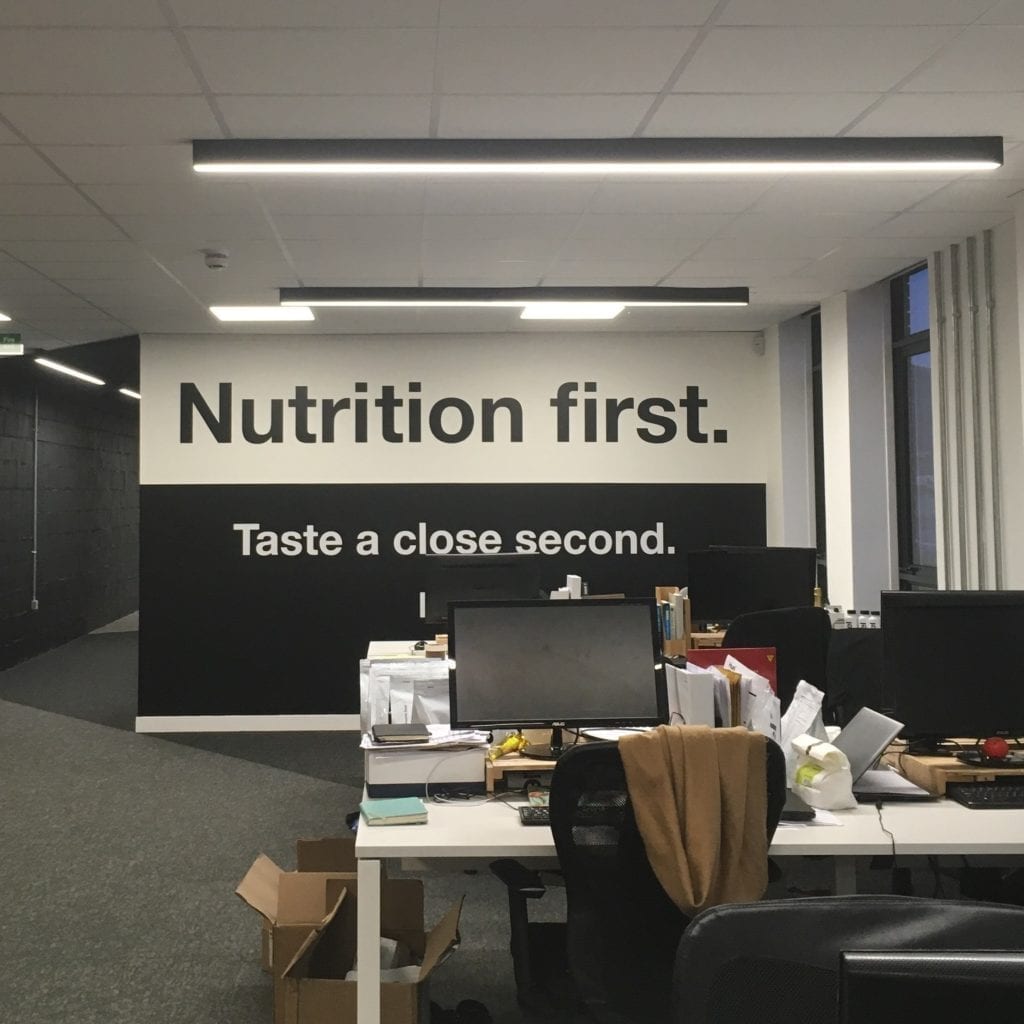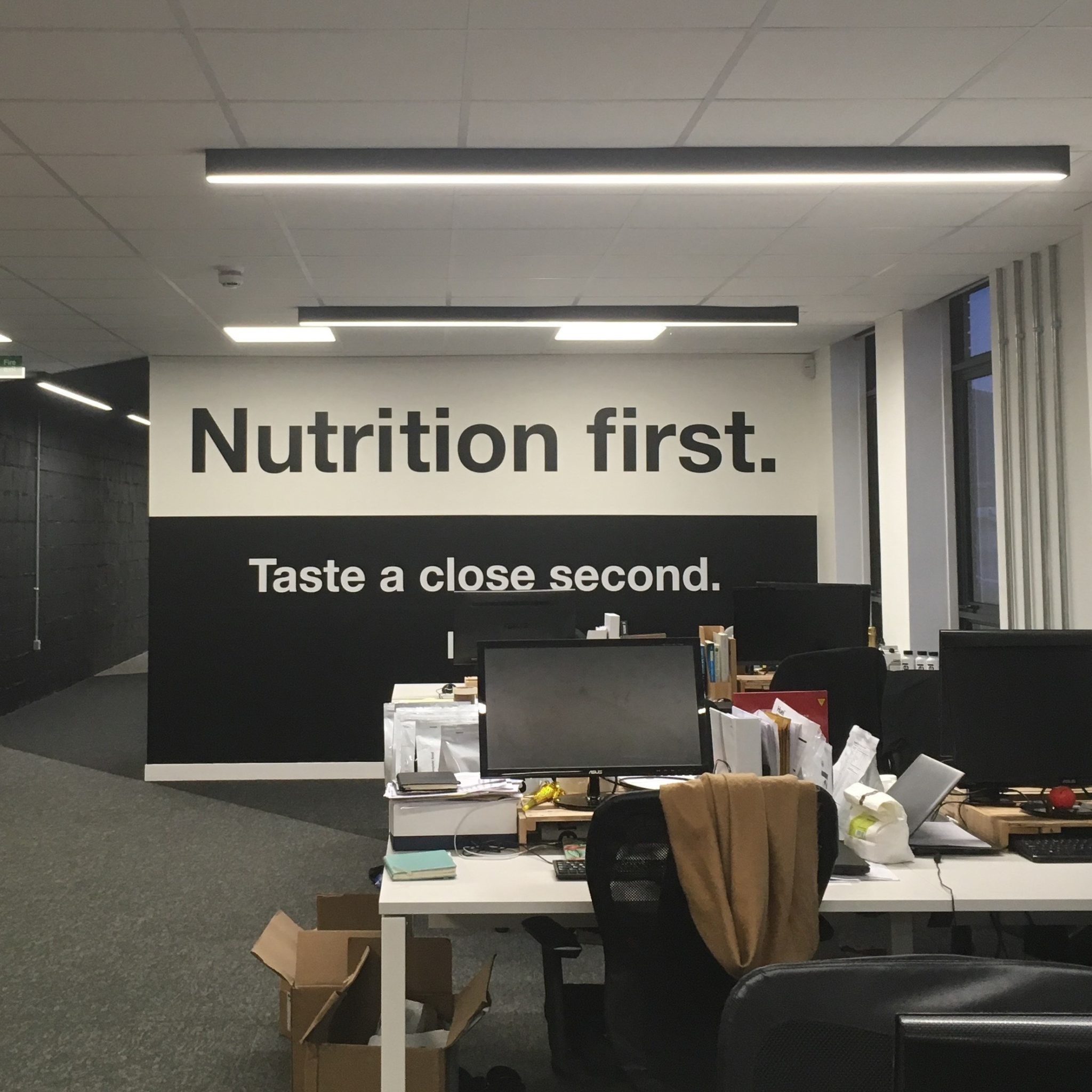 Kelp a Bigger Issue than Expected
Perhaps, what Huel founder Julian did not expect when he made the announcement, was the community's reaction to the addition of kelp. This algae became a big point of controversy, when some users learnt that Huel would be forced to add "may contain fish".
Despite the warning being just a caution due to the cross-contamination while being harvested; people have been annoyed by it. The truth is that they shouldn't be concerned; since even the Vegan Society accepts similar products as Vegan.
B) Pricing Changes
Most importantly, it must be noticed that they also increased the price of Huel Powder by about 10% and changed the bulk discount a little. Changes on the bulk discount are to impose a "global price structure" that will be easier to manage (according to Huel).
Please rest assured we are not using this as an excuse to make more money in some countries than others. While we were reviewing our pricing we tried to make sure it is as fair as possible by making our margin the same in all countries, which will allow us to continue bringing Huel to everyone, everywhere.

Huel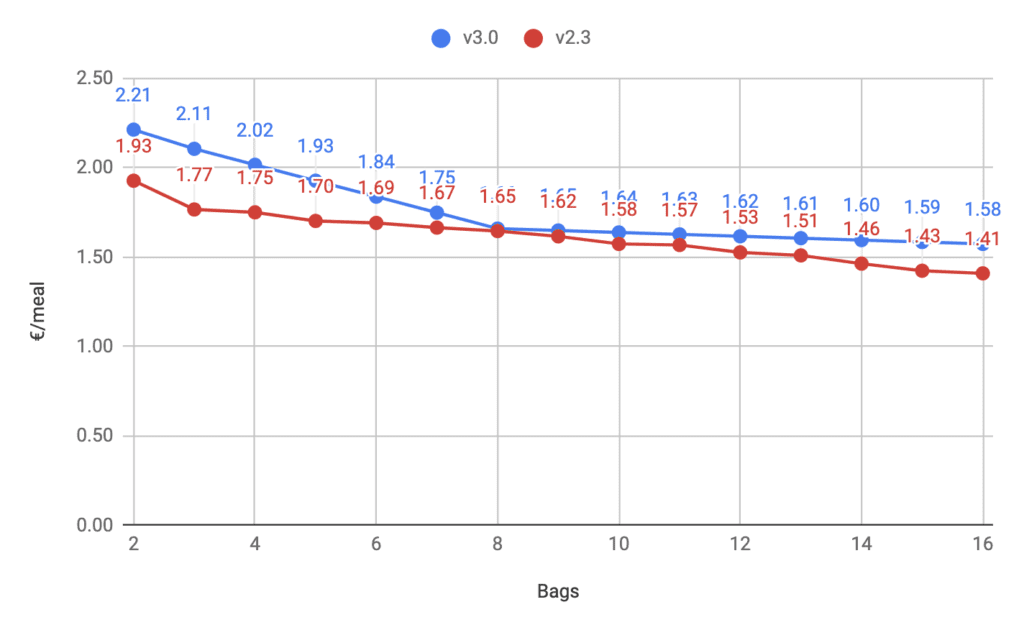 Some people have already started looking for Huel alternatives, but I would recommend not panicking and trying out the v3.0 first.
I have had the opportunity to beta-test this bars, and I must say I'm very excited to see them finally out. From my experience, meal replacement bars are very similar among each other and it's hard to find a great bar. Without having tried the final version, I am pretty confident it will make it to my best meal replacement bars list.
What Do We Know?
So far, the details are very limited; besides the announcement Powdermatter did through their social media. The bars are going to be available from the 12th of December on their site.
Flavours: Whey-Cinnamon, Whey-Coconut and Plant-Based.
Kcal/bar: 400kcal.
Price/bar: €3.5.
According to Powdermatter, the bars will be available to buy individually at the price of €3.5/bar or in boxes of 6 at the price of €3.2/bar. Note that both prices could change before the release.
I will analyse the full product once I get my hands on it, but if you are on the market for a meal replacement bar, I would recommend you trying out these.


Mana Burger
As some of you might know, Mana announced the launch of their complete burger last week. In a move that many thought was some kind of April's Fools joke; Mana launched a plant based nutritionally complete patty.
In all honesty, I was flabbergasted when I first heard the news, and I did my Mana Burger review ASAP in order to get a better idea of the product.
Quick Glance at Mana Burger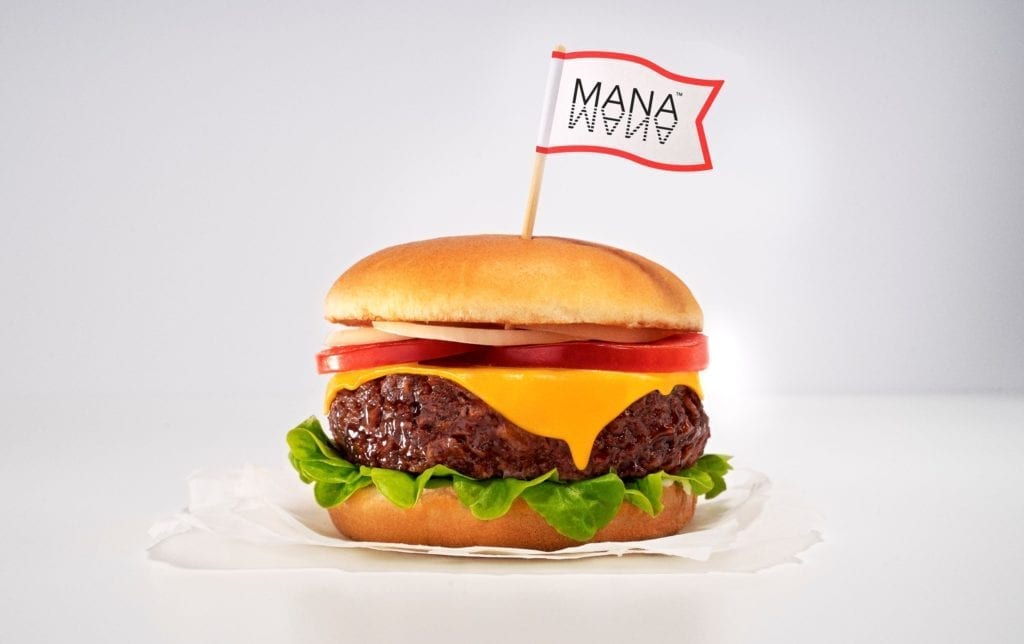 It's a fully plant based, beef-like patty similar to Beyond Burger but with a more balanced nutrient profile. Mana said that it will be available in March 2020 in the US, CZ and DE. Unfortunately, this means that many of us will not have the chance to try it as soon as it's out. If you are lucky enough to live in one of these countries, you can now pre-order a box of 20.
One burger will have 300kcal and will cost around €2.34. The burgers will be delivered frozen, which will be a new experience for many complete food enthusiast.
Nutritionally, the patty will be fat and protein heavy, with almost no carbs. The carbohydrate sources will have to external, like buns, fries, rice or vegetables on the side.
Thoughts on Mana Burger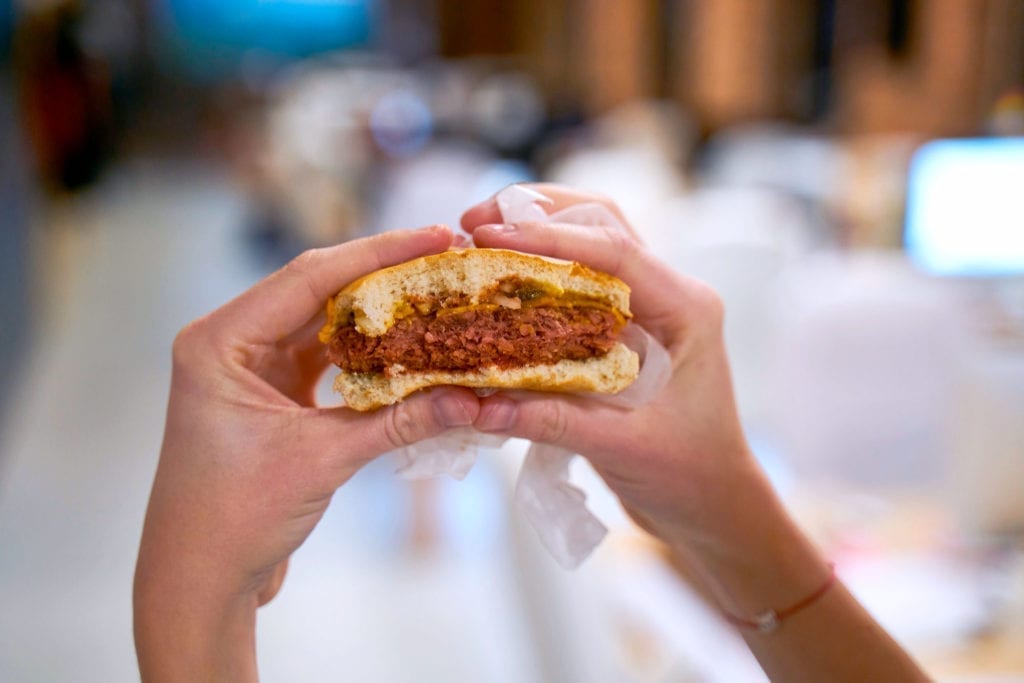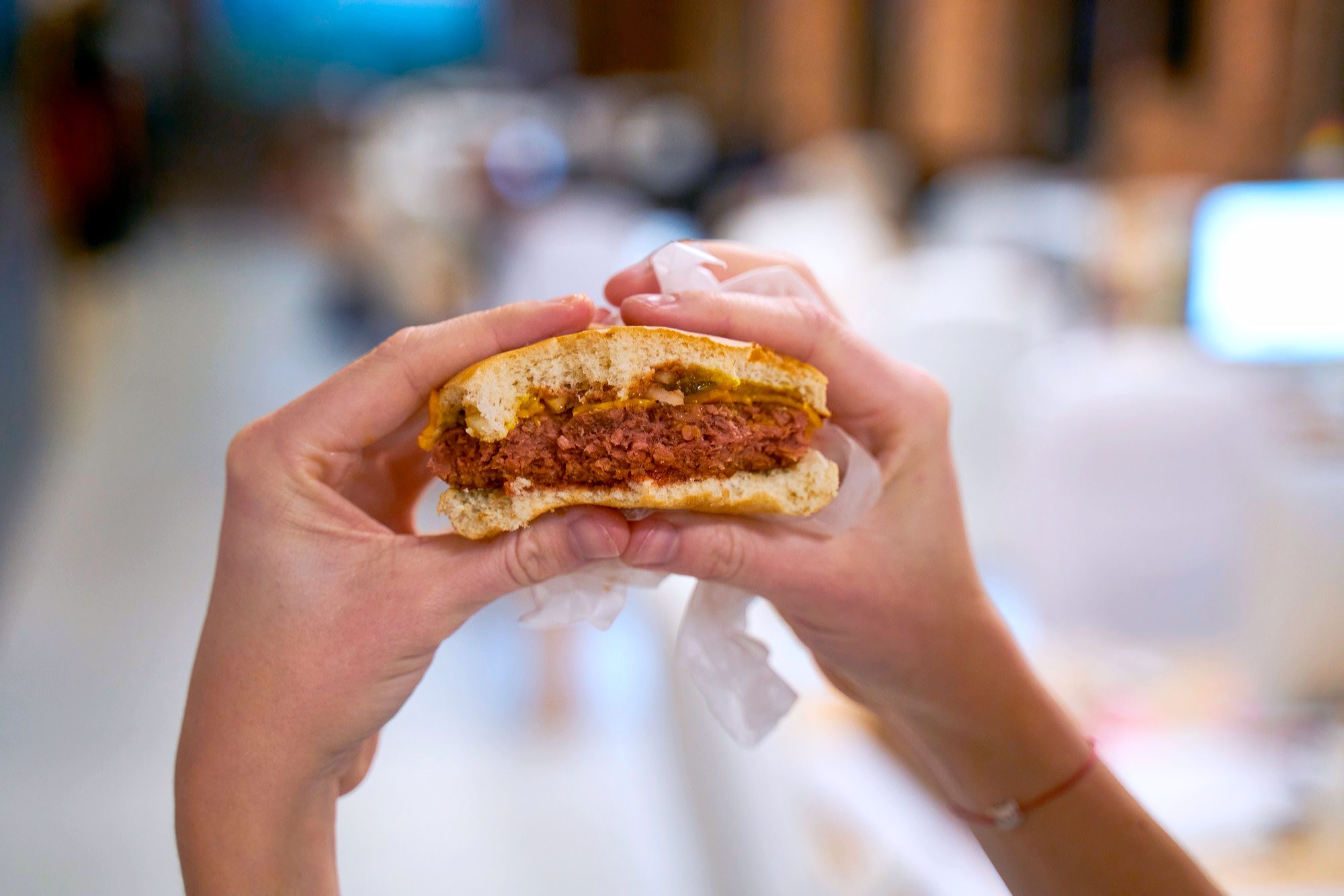 As I have let my email subscribers know, I think it is a very interesting move from Mana with huge upswing potential. While it will require resources to compete with companies that are solely focused on the plant based burger market; I can see the appeal this product has, and it could bring more users to complete foods.
Ultimately, I think that it will depend on the taste and texture of the burger. These companies are trying to imitate beef, and hence, the taste will have to be similar to it in order for people to stick with it.
Other News
So those were the major news that happened last week. Here are other events that happened:
Soylent UK is available in Sainsbury's. While their offline stock is up and down, it seems that Soylent is trying to get a better foothold on retail.
The US brand Ilixer has a new Coffee flavour. The flavour is Mocha Mantra and contains single-origin Colombian coffee.
Latestfuels' email subscription. I added an option to subscribe via email to Latestfuels. The idea is to send a couple of emails a month with the last articles published, some thoughts on how things are going and give a platform to the users to communicate with me.
Have an awesome week, everybody!