Welcome back to the weekly meal replacement news. This past week has been an interesting one, with a lot of small announcements from many different brands. From Huel's huge milestone of over 100million meals sold worldwide (congratulations!), to new flavour releases (Vite Ramen and Queal).
Huel Reaches 100 Million Meals: Congratulations!
The past two months have been a wild rollercoster for Huel. From the update of Huel Powder v3.0 to the launch of Huel Black, from facing harsh community backlash to praise; there has been a little bit of everything. In fact, the release of the new powder was a lot more troublesome for Huel than they expected, to such an extent that they had to change the Huel Black formula 2 weeks before its release.
Huel At Full Swing
Despite the outroar, the cries to bring v2.3 back and people starting to look for Huel alternatives; they have outsold everybody else in the market. Furthermore, the last 50 million meals have been within the last 6 months! This is they have doubled their last 4 year sales in the last 6-8 months. An incredible feat for the UK based company.
At this rate, they could double the 100 million within 2020.
Reasons For The Rise of Huel
There have been few reasons for Huel to see such a growth:
The success of the RTD. Ever since Huel brought the RTD in December of 2019, it has been one of the flagship products. It has helped them to secure part of the USA market, as well as to successfully expand to retail on home territory (UK).
American Pie. One of the biggest reasons for such a swing, it has been the dominance Huel has been able to establish in the USA. Helped by Soylent's failure to adapt to the market and evolve accordingly, Huel has become the best Soylent alternative in North America.
Huel Black, the cherry on top of the cake. The latest product by Huel has taken the market by a storm. Even I could not have predicted the success that it has had, with now accounting for 28% of Huel's sales (after only one month).
Queal Ready Carrot Break Out, Tropical Today In
Queal's complete instant oats, Ready, was one of my favourite products of 2019. For a porridge lover like me, having a complete oatmeal full of protein and all the nutrients I need was amazing. On top of that, I found that both flavours (Carrot Break and Berry Good) were very enjoyable. However, I must admit that Carrot Break was the weirdest of them two, with a weird mix of cinnamon and carrot pieces in the oatmeal (carrot cake).
Seemingly, the sales of this flavour weren't very good, thus, with the introduction of Tropical Today it was discontinued. The new flavour includes a mix of grated coconut, raisins, mango and pineapple flavouring for a more exotic touch. Let's see if it tastes better than Carrot Break.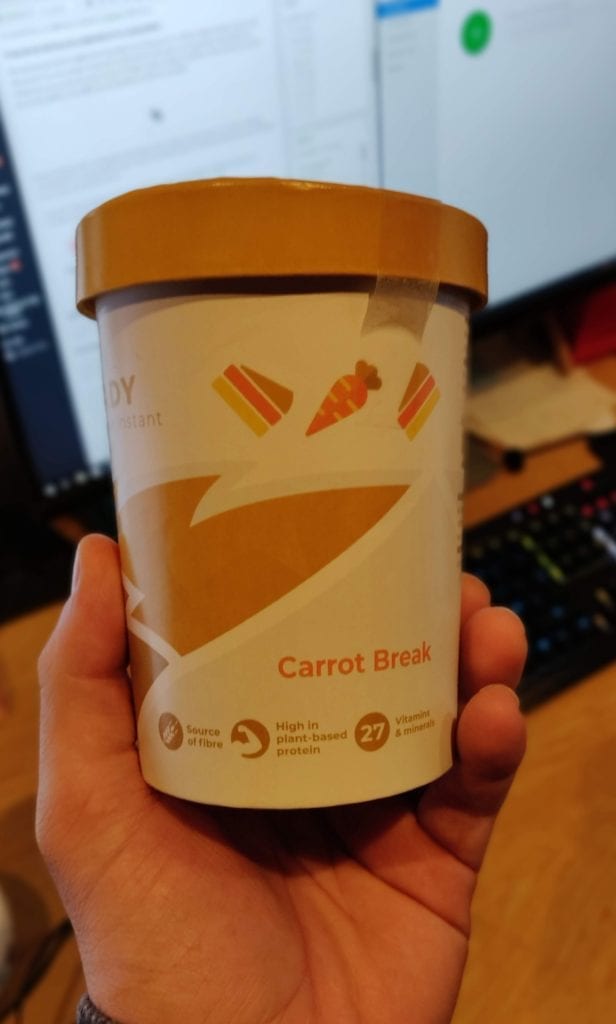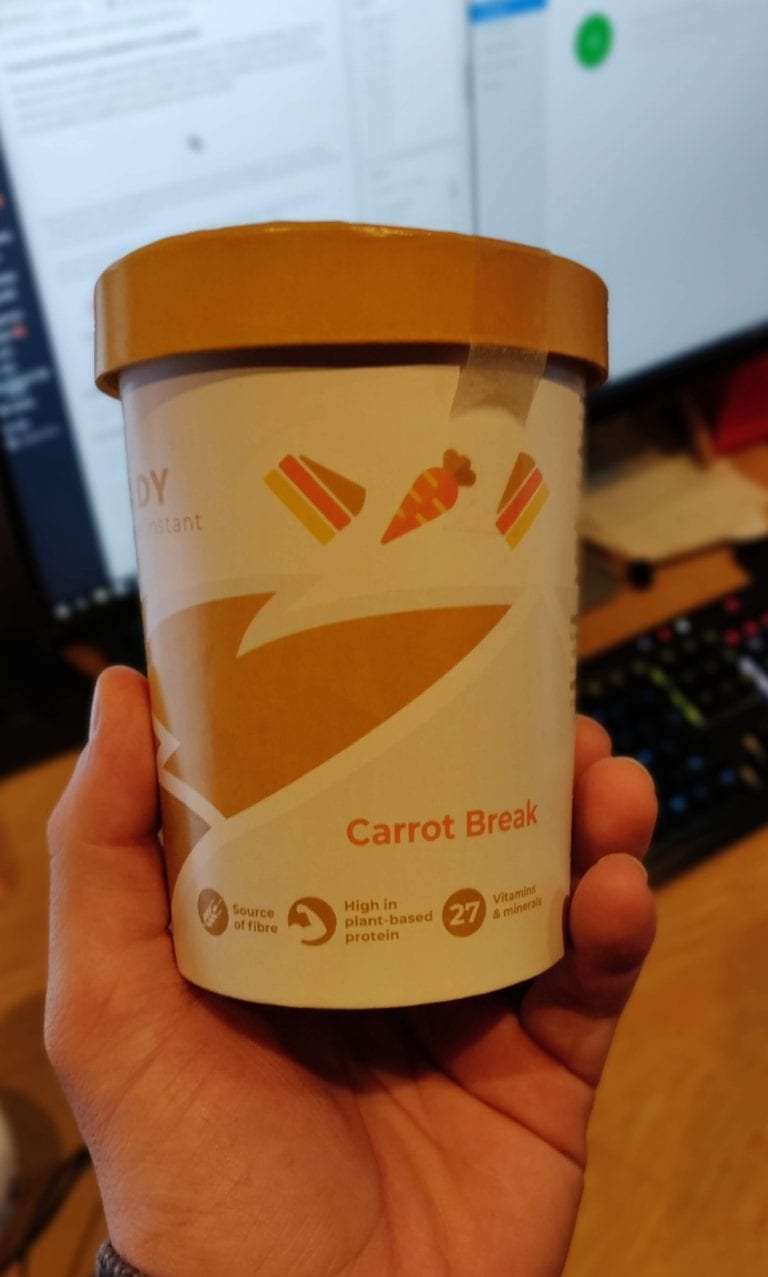 400kcal per tub. Also available in 10 meal bags.
45C/27P/28F % of energy.
From €2/meal.
Powdermatter Shipping Prices Update For USA
It is clear that the American Pie is worth a lot to all meal replacement companies. Huel's success there is not always replicated by European companies though. Nevertheless, Soylent's struggles have not been unnoticed, and every company is trying to be more approachable.
As such, Powdermatter, one of the best meal replacements, has implemented a flat €25 fee for orders below 4 bags (48meals of 400kcal), €30 for up to 7 bag (84meals) and €50 for 14 bags (168 meals). With this new changes, one meal of 400kcal will cost you $2.2 (4 bags) or $1.61 (14 bags).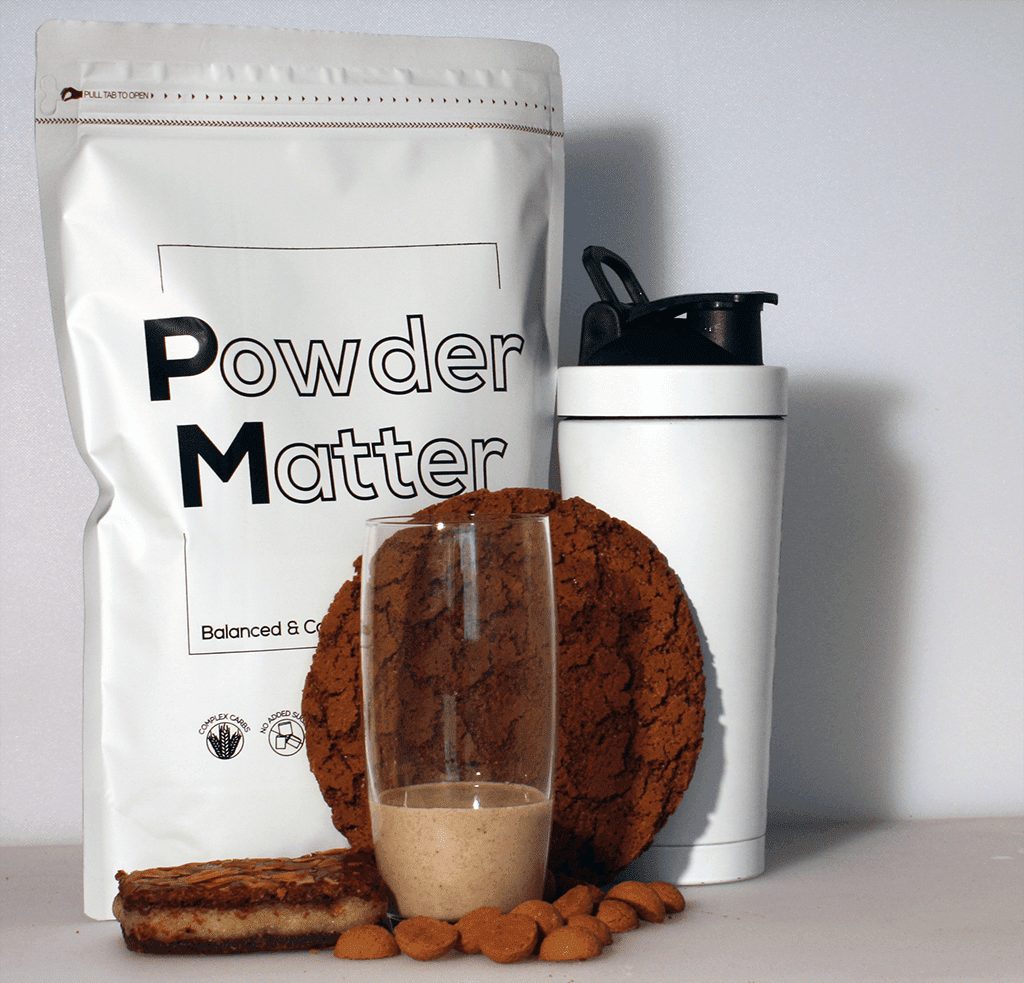 More Flavours
Besides all these, there have been other cool announcements this week, such as, Runtime's Next Level Meal Chai Latte and Vite Ramen's new spicy flavour.
Regarding the first, I found the Coffee flavour a little weak and watery, so I hope this is an improved shake. On the other side, I have not had chance to try Vite Ramen yet, but I must agree I like my noodles spicy, thus, I have a feeling I will love the new flavour: Sichuan Chili Crisp.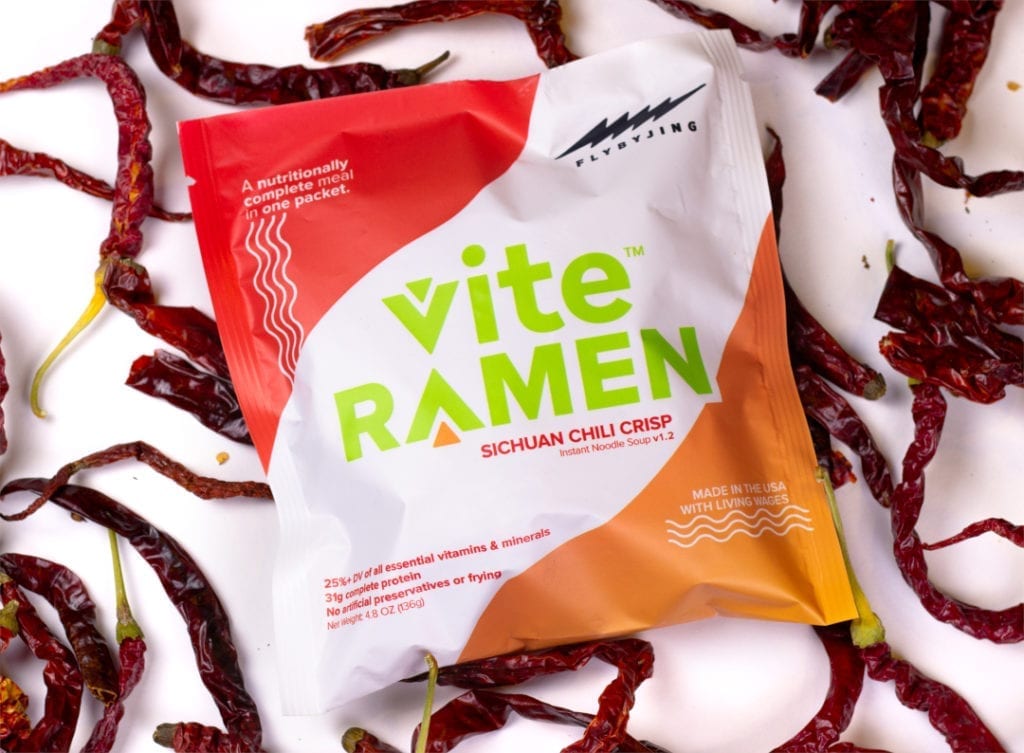 Deals
Mana is offering discounted prices on their powders.
Balanced Meal Shake starter pack now for €32.99.
Rest In Peace