Here we are with another edition of meal replacement (bi-)weekly news. Most of the headlines are centred around the coronavirus, and how this is affecting the different companies. For now, the majority of the news have been positive, but we've also seen some negative effects, like the closure of Powdermatter. On the more positive side, Ample's fundraising is going well, and Genesis Food's is developing a very interesting ketogenic formula. All these and more in this 23rd edition of weekly news.
Coronavirus and How's Affecting the Market
I made an article last Friday on how I thought now (then) was a good time to buy. Similarly, I posted in r/soylent and got some very interesting feedback from companies. In short, many of the points made on Friday resonated with the companies.
Original Post (part of it):
Companies might run into stock issues.

Issues to deliver.

Price of the goods might increase, thus of the product you buy.

It lasts, so it won't go rancid.

If there's any food shortage (which I doubt), you might rely more heavily on your shakes.
Responses from Companies:
I hate to say it, but I think you're right. :/

Yesterday we saw a spike in orders that seems to follow an exponential curve. And it's not just us at Super Body Fuel – I've heard from other companies that yesterday was an inflection point for them as well. If this keeps up, we are going to cleared out very quickly. 😮

We're doing our best to ramp up production, but we're a very small operation, and there's only so much we can do at the moment.

Please stay safe, everyone! <3

Ancho, owner of SBF.
In a similar note:
We've definitely seen a surge in orders of Hol Food by Canadians in the past 2-3 days and we're doing our very best to keep up.

While all points you mentioned are valid, what is most worrying to us at the moment is the potential of shipping companies being forced to stop operating. If that occurs, not only does our ability to deliver product to customers stop, but so does our ability to receive raw materials to make more product to meet demand.

James owner of Holfood.
Other brands like Vite Ramen and Powdermatter agreed on the topic, while Queal tried to give a more positive overview.
I can say that we're taking precautions here at Queal, but I would correct that most ingredients are local (NL,BE,DE) and we don't predict any stock issues related to supply (barring if point 2 really becomes critical, but I think for commodities we will see a relatively small impact seeing that there isn't a lot of human contact (read: automation) here)
Just a quick observation on the situation here in The Netherlands. It seems that quite a lot of people are stocking up on groceries, but it's expected that in a day or two also those stocks will be back to normal. So I also think point 5 will be fine.

u/QuealEU
More Changes Behind the Scenes
Besides the above mentioned reactions, I can tell you that there have been more things happening behind the curtains. Companies have take precautions to avoid losses, Feed. have stated that they are having some minor issues with shipments (how fast they can deliver), and companies like Superbodyfuel are backlogged. Fortunately, no one is having any issues to get their supplies and produce, for now.
Or almost no one…
Powdermatter is Closed for at Least a Month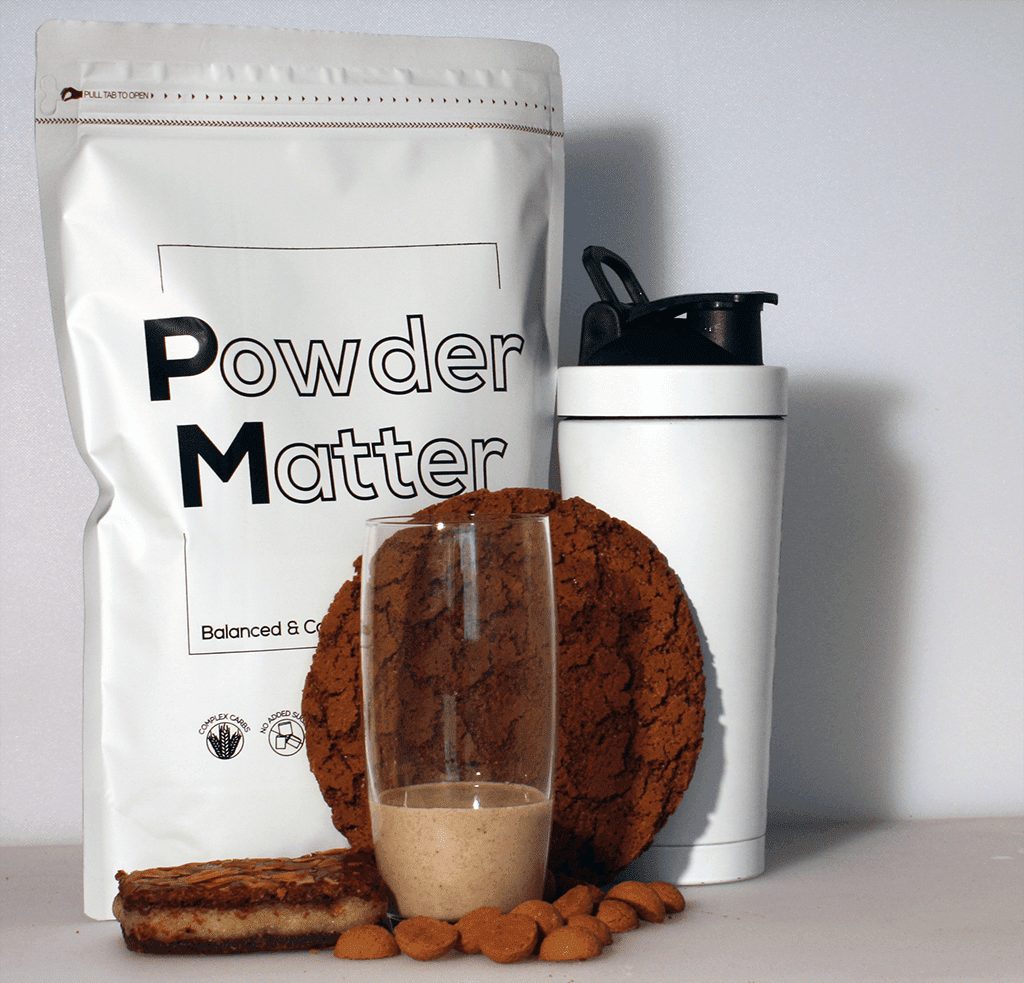 This has been a big shock, since Powdermatter is one of the best meal replacement shakes. However, early on Sunday they announced that they would temporarily stop production.
As of 15th of March 2020 we decided to go on a well deserved holiday.

The orders will be available on backorder. It is still possible to place orders. If you do, your order will be fulfilled as soon as we are back. This will be probably in 4-5 weeks, around 20th April 2020.

Dirk, from Powdermatter.
This is only a temporary thing, and they are looking to resume the production as soon as possible. Meanwhile, you can order on the site, but they won't be fulfilled until they are back.
Queal Updates
Time to talk about the great Dutch brand. On this occasion, there's some good news and some bad news.
Ironically, Queal sent an email on Friday announcing price increases in their Steady shakes. While this was obviously something that they've planned for a long time, the timing could have not been worse.
| Product | Normal Price | Subscription Price |
| --- | --- | --- |
| Ready (4000kcal) | €22,50 | €20,00 |
| Steady Standard (2100kcal) | €8,00 | €7,00 |
| Steady Vegan (2100kcal) | €8,50 | €7,50 |
| Steady Athletic (2300kcal) | €9,50 | €8,50 |
| Go (±200kcal) | €1,70 | €1,50 |
| Flow (30 servings) | €45,00 (no change) | €38,00(no change) |
So, if we compare the old prices to the new prices for Queal Standard:
Old: €1.33/400kcal without subscription and €1.13/400kcal with.
New: €1.52/400kcal and €1.33/400kcal with subscription
If you already have a subscription, your prices will be grandfathered, so they shouldn't change. Besides the products, they will also increase the shipping prices.
Among the reasons to for this price increase Queal names:
Increase in shipping costs.
Production costs raising (ingredients, salaries etc).
Tax changes from 6% to 9%.
3 years without having changed the prices.
Queal App
On another note, I also wanted to inform the Queal users that they can download the app on their mobiles. On it, you should be able to see your orders, collect rewards and do other activities that currently you can do on the dashboard.
Other News
More smaller topics:
Mana sees a 14x growth during the end of February. The orders for the Czech company have grown significantly as a consequence of the coronavirus. To meet the demand they have decided to change the packaging among other things. Source.
Ambrogreens is now available in a sample format. In a period where getting micronutrients and phytonutrients is essential to boost your immune system, you might want to consider Ambrogreens. It is a plant-based booster by Ambronite.
Ample's fundraising reached the goal of $295,836. The US based brand is specialized in natural shakes and were looking to get some funding in exchange for future equity. Glad to see that they have been successful, now I hope to see more flavours from them.
Feed. made a teaser of a big announcement happening this Wednesday. Looking forward to seeing what this is. Besides this, they are also giving free meals to French doctors, firefighters, nurses and other workers working vs coronavirus.
Genesis Foods' Glycogenesis is now back in stock. After being unavailable to purchase during a small reformulation, the UK based company is also giving 20% OFF in your first order. Source.
Stay safe, and have a great week!