Welcome back everybody. I hope you all doing well and you are staying safe in this weird times that we live in. Due to the COVID-19 pandemic, the world is upside down, and so are most of the meal replacement companies. Stocking issues, overproduction, increased number of orders, delivery issues etc. are but some of them. I will cover some of those issues, as well as talk about other news, like Feed.'s small rebrand, Mana's future and the Complete Food Survey '19.
Let's start from the biggest topic, the mini-rebranding the French company has had. Feed. has changed their product repertoire, the design of their bags, the layout of the website, changed the pricing system and introduce new pillars to their core statement.
What Has Feed. Changed?
Before diving deeper to each individual aspect, here is a summary:
Website and product design. New colour scheme has been introduced to better identified each range.
New products are in, some old products and flavours are discontinued. Have a look to the new Feed. bars!
Changes in the pricing system, no more bulk discount.
Nutritional changes in their products: isomaltulose has been removed, in exchange for healthier alternatives.
Changes in the packaging have been made to be more eco-friendly.
1.Identity.
This is one of the key fundamentals. Feed. has linked each one of their product ranges (Original, Light and Sport) to a colour and a meaning. This is reflected not only in the packaging, but also throughout the website. In fact, each section now changes according to the product that you are buying.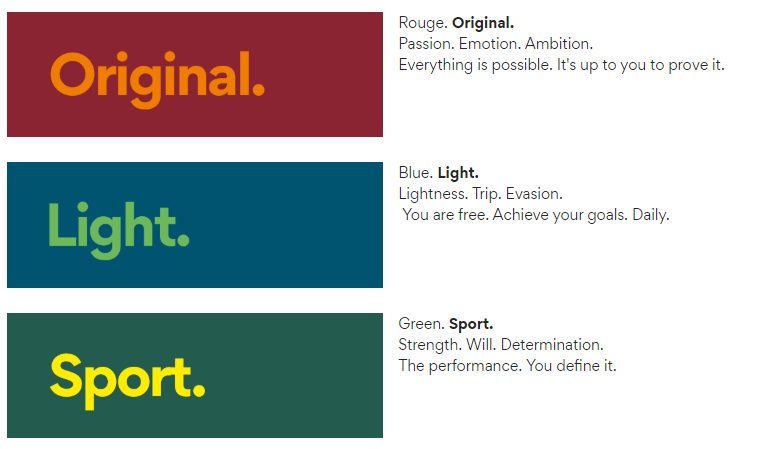 2. Nutrition.
Another key pillar is nutrition. In the past I thought that Feed.'s strongest point was the taste, and nutrition was in a second tier. One of the main reasons for that criticism was the heavy presence of isomaltulose, which was reflected as added sugars in the nutritional label.
Feed. has decided to fully remove isomaltulose and the added sugars. Instead, they will mostly replace it with oatmeal and rice flour (75%), as well as chicory fibre (25%). Personally, I think it is a positive change, but we shall see how it affects the flavour.
There have been other changes, and we are going to see more natural recipes from Feed. This partially starts by using freeze-dried fruits and vegetables which help conserve the flavours and the nutrients better.
3. Shuffling of Products.
Every brand goes through a phase where they give a fresh re-do to their products. During this process, they critically analyse the performance of each flavour and meal to see if they are selling as expected.
In this case, there have been a few products that have been discontinued:
Feed. Spread. The complete Nutella equivalent is no longer produced.
The Bio range has been dropped.
Carrot & Pumpkin, Coffee, and Porcini Mushroom flavours disappear.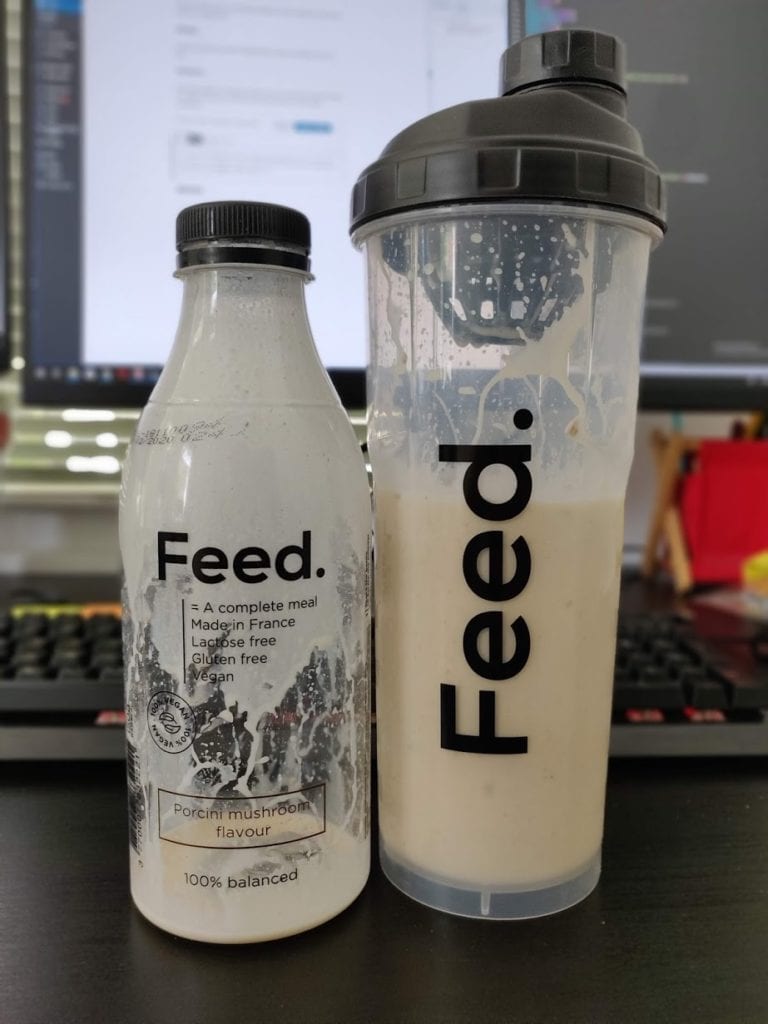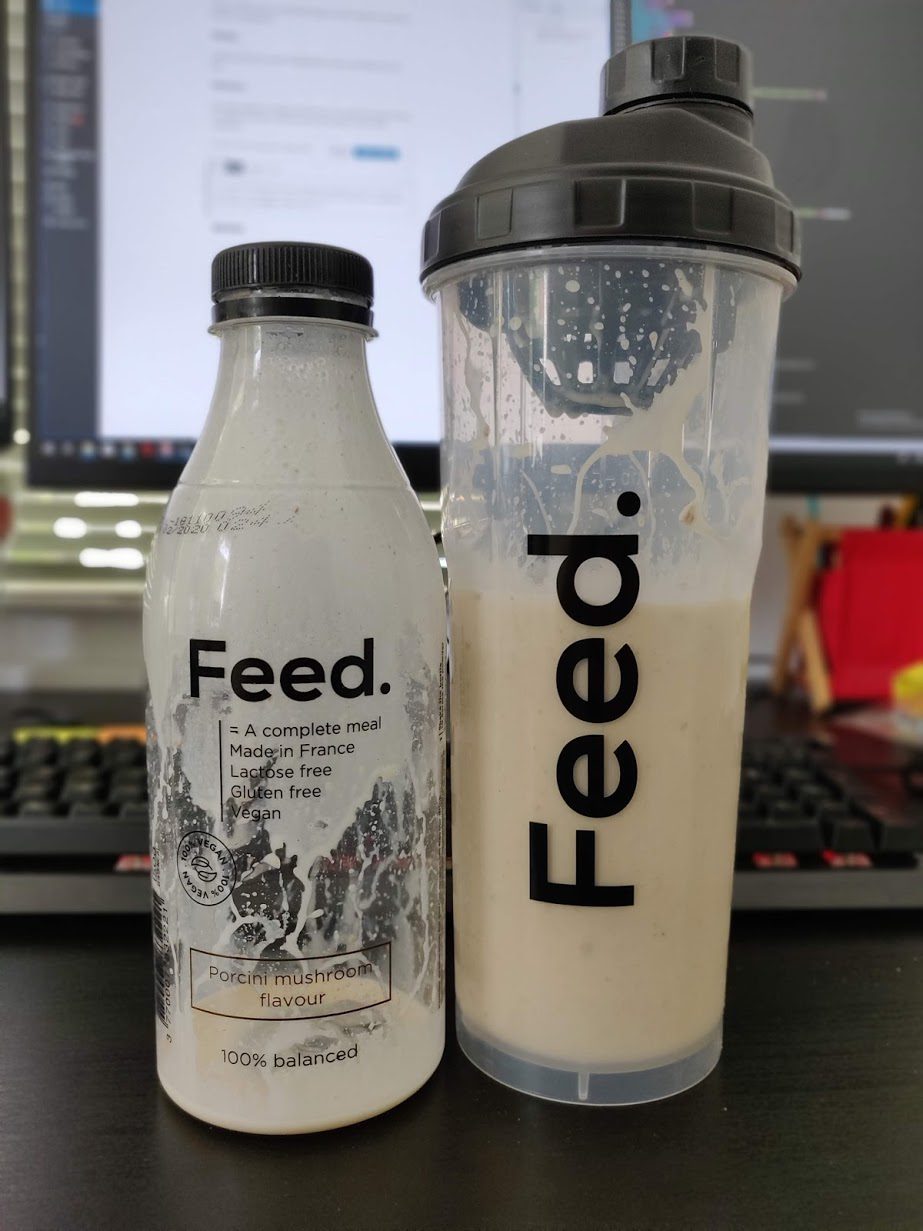 On the plus side, there are new flavours and products to discover:
Crunchy has now a new flavour: Coconut.
New Original flavours: Vanilla.
New Light bars: Mint Chocolate and Orange Chocolate.
Another Light flavour has been added: Peas and Mint.
Feed. Sports also has new bars (Cranberry Chocolate, and Pecan Nuts Chocolate); and more flavours for the powders: Red Berries and Vanilla.
4. Environment.
Slighlty linked to the above, Feed.'s plastic single bottles have been discontinued in favour of paper made single sachets. In fact, this has not been the only change made in order to reduce the environmental impact of the brand:
Ready-to-drink bottles are now made of 30% recycled plastic and are 100% recyclable.
Feed. will use recycled cardboard packaging.
The French brand is also looking to commit to improve all areas regarding environmental impact.
5. Changes in the Pricing System.
One of the coolest features when buying Feed. products was the bulk discounts. You could get up to 20% off, if you bought more than €200 worth of meals. Thus, this could save you significant amounts of money in the long term. Sadly, they are gone for good.
Not only they have removed the discount, but they have also redefined a meal/serving to 500kcal (as opposed to ~670kcal) which has had an impact on the price.
Here is a brief comparison:
| | | | |
| --- | --- | --- | --- |
| | Original | Light | Sports |
| Price (€) per 400kcal Before | 2.25 | 6.17 | 2.47 |
| Price (€) per 400kcal Now | 2.40 | 5.13 | 2.80 |
These are the changes for the powders, but the prices for the bars and RTDs might have changed as well.
Easter Eggs
Finally, I must say that there are a couple of Easter Eggs throughout the site, with hints to new products and developments. Good luck!
Small Update on the COVID-19 Situation
I hope you are all doing well, and are fully stocked. It seems that supermarkets and the food chain will be working properly, so there is no need to panic buy. However, for most meal replacement brands, this is a time of overwork. Supplies are thin, and the logistics a little wonky, particularly in Europe.
Brands like Huel, Queal, Superbodyfuel and Jake, among others have released statements on how they are doing. Others, they have shared their new working set-ups (working from home) on social media.
For now, it seems that the worst (stock shortage wise) has passed, as the companies are still able to produce new batches. Almost every company has seen a dramatic increase on sales, but most have dealt with it efficiently.
Most of the issues seem to be focused on shipping the products, since the delivery companies are having troubles with intercountry orders (even within Europe). So I would advise, you double check with the companies before ordering.
Another thing worth mentioning is that some brands (Feed., Soylent) are giving away discounts for healthcare professionals and those "fighting COVID-19 in the front lanes".
Other News
Mana will discontinue their current flavours: Dream (cacao), Love (berry) and Sunlight (tropical). Only Origin will survive and a new flavour will be added. While surprising, I do think that Origin was much better than the others.
Vite Ramen closes their Kickstarter campaign with $180,234 raised for their Spicy Noodles. Great success story!
I've added a new page with the best gluten-free meal replacement shakes. Go and check it out if you are interested!
Complete Food Survey analysis is out. Currently, the analysis is only available on Latestfuels, but it will soon be on the main website too. Interesting read if you have spare time.
Stay healthy and enjoy the quarantine!