Welcome back to another round-up of weekly meal replacement news. I hope you all have a wonderful week, given the circumstances. In regard to meal replacements there have been a few very interesting developments. For instance, Huel has launched a new flavour, Mana has developed the ultimate survival packaging and Ambronite has announced the launch of a new product. While the brands struggle to provide with the increased amount of orders, they also need to portray a sense of normality and keep on with their planned launches.
Huel Expands Bar Repertoire
Huel has not only launched a new flavour, Peanut Butter, but has also increased the amount of flavours available in the USA from two to five. Out of these 5, 2 were flavours that were previously only available in Europe, and the last one is the previously mentioned Peanut Butter. Very interesting developments and a strong bet in meal replacement bars.
The newly launched bar is identical in price (£1.44/bar or $2.07) and nutrition to the rest of the line-up. 200kcal of plant based ingredients, such as, rolled oats, pea and rice protein, coconut, date syrup, and flaxseed. Unfortunately, there is not variety pack yet, and you need to buy 15 bar boxes per flavour to try them.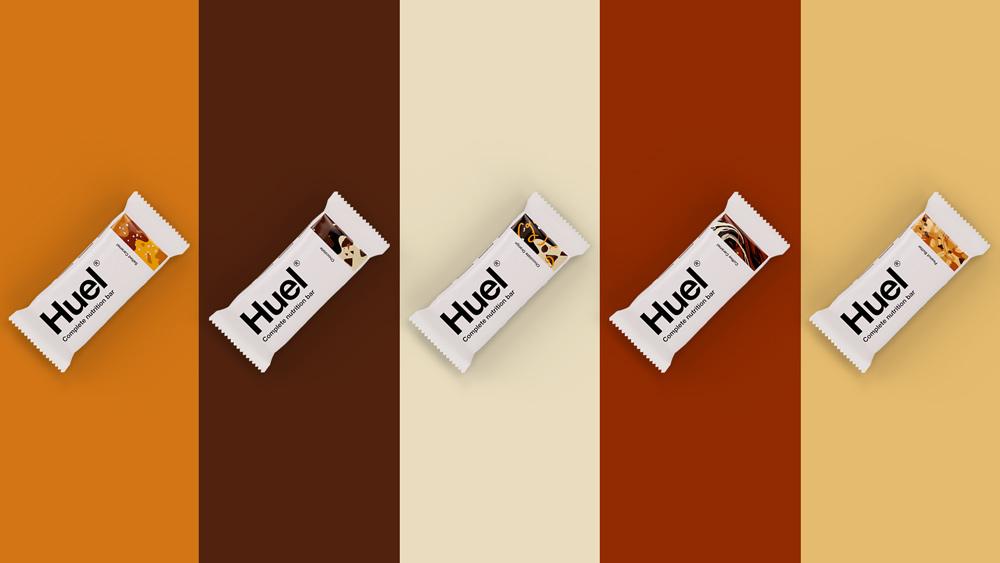 Huel has also used this opportunity to launch the two flavours that previously weren't available in the US. So there is no reason to be jelly any more.
Mana Guardian: One Bag = 140 Meals
Yes, you've read correctly. Mana has launched a mega bag with 140 meals worth of Mana or 56,000kcal! That is enough to feed a single person for 28days based on a 2,000kcal diet! A monster of a bag.
Besides the enormous size, and the obvious environmental benefits of reducing the packaging, there are other pros to this format. It is cheaper than buying in the smaller format at €1.39/400kcal vs €1.6 if you buy the 7 meal pouches. How much does the bag cost? €195 in total. Definitely worth it though, if you consume Mana regularly.
The only issue will be if your scoop is buried under all that powder.
Ambronite Launches Complete Protein
As announced before, Ambronite has just launched their newest product: Complete Plant Protein. This is their version of balanced, stomach-friendly plant based protein. To me, it is a little surprising given how competitive the protein powder market is, but Ambronite believes that they have the tastiest, the smoothest plant protein ever. Let's have a brief look.
First Impressions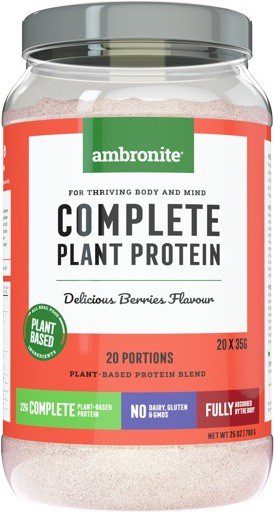 Flavours: Berry.
No added sugars, gluten-free, dairy-free, non-GMO, no sucralose.
22g of protein per serving, including 4g of BCAAs.
Includes digestive enzymes.
Starts at $1.50 per serving.
Ingredients: Complete Plant Protein™️ (pea protein, sunflower seed protein, pumpkin seed protein), apple, natural aroma, berry powders (blackberry, bilberry, strawberry, raspberry), nutritional yeast, mineral salt, malic acid, xanthan gum, beetroot juice, bromelain (natural digestive enzyme from pineapple), stevia extract.
As mentioned earlier, Ambronite believes that they are providing with an unique product that offers complete, easily absorbable protein that is also tasty. In paper, it looks like a solid option for plant-based protein that is actually rightly priced. It will be interesting to see how many calories each serving provides, and how the exact nutritional values are; but I don't expect major problems
One aspect that I'm a little disappointed is that they've chosen Berry as their first flavour. In my experience with Ambronite products, they do chocolate best. In fact, Balanced Meal Shake chocolate might be one of the best tasting shakes I've tried. Their Berry flavours are a little more hit-and-miss.
Overall, it looks like a very promising product that it's worth buying if you are looking for protein shakes.
Some More Covid-19 News
I am sure that few of you will be bored of reading news related to the coronavirus pandemic. However, I want to give brief updates to how some brands are doing:
Soylent is out of stock in most product. There is currently no Soylent Powder available in their main website and some flavours like Mint Chocolate are also sold out for Soylent Drink. The situation is similar on Amazon.
Huel is having some stock issues in both Europe and the US. Items like the bars are sold out and it seems that supplies are thin.
Jimmyjoy has also sold all Plenny Drink and Plenny Bars.
Not all brands are low in stock or thin, but the biggest brands seem to be having minor issues in general.
Brands are actively supporting nurses, doctors, firefighters etc. Genesis Foods, Soylent, Feed. and many other brands have active discounts; whereas other companies like YFood have given away some of their products. If you are working against the coronavirus, I recommend getting in touch with your usual brand and ask for a discount.
Remember that the full analysis of the Complete Food Survey is now available with some very interesting stats.
Other News
Before we finish some more announcements:
Twennybars are being phased out, and they are currently on sale. I recommend graving them while possible.
Runtime has released a new flavour for Liquid Meal: Vanilla. I quite enjoyed the chocolate flavour, so we shall see how good this one is.
Queal's Limited Edition is Banana Split Surprise, available for both Standard and Athletic Shakes.
Stay Home, Stay Safe and Have a Good Week!