Welcome back to another edition of weekly meal replacement news, today with tons of exciting announcements. One of them is that Soylent is finally back to selling their products in Canada after a hiatus that has lasted over two years! On the other side of the pond, there were also very interesting events, such as the launch of new Feed. Bars, or the new YFood UK site. Without further ado, let's dive in!
Soylent is Now Available in Canada
It's been half a year since the news broke, but it's finally a reality. Yesterday afternoon, the new Canadian site (Soylent.ca) went live. There were many questions surrounding the launch, including which products were going to be available, whether the formula was going to be changed (since this was one of the reasons why Soylent was banned from Canada), etc. All mysteries have been finally unveiled, and the reception was very positive in Reddit; however, let's discuss all the details.
Which Soylent is Available in Canada?
One of the biggest questions was which products were going to be selling. From a survey Soylent sent a few months ago, they hinted that not all products would be for sale. In my 2020 predictions article, I stated "Soylent Canada will start with 4 products only: Powder (Cacao and Original) and Drink (same flavours)"; and I was very close to the final mark.
New Feed. Bars: Sports and Raw
Now coming back to Europe, last week we had very exciting news on the mid of all this madness. After the re-brand, Feed. had a couple of surprises under their sleeves. These came in form of new meal replacement bars; a format that is on the rise as we saw in the the Complete Food Survey 2019. The French brand released two new bars, Sport and Raw, in multiple flavours; increasing the total number to 18 different options! This is huge considering that the average brand has 1-2 bars or none.
First Impressions
Feed. Sport Bar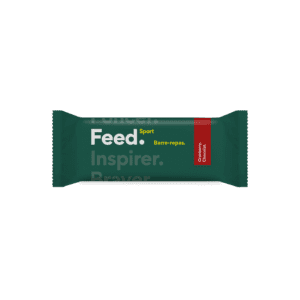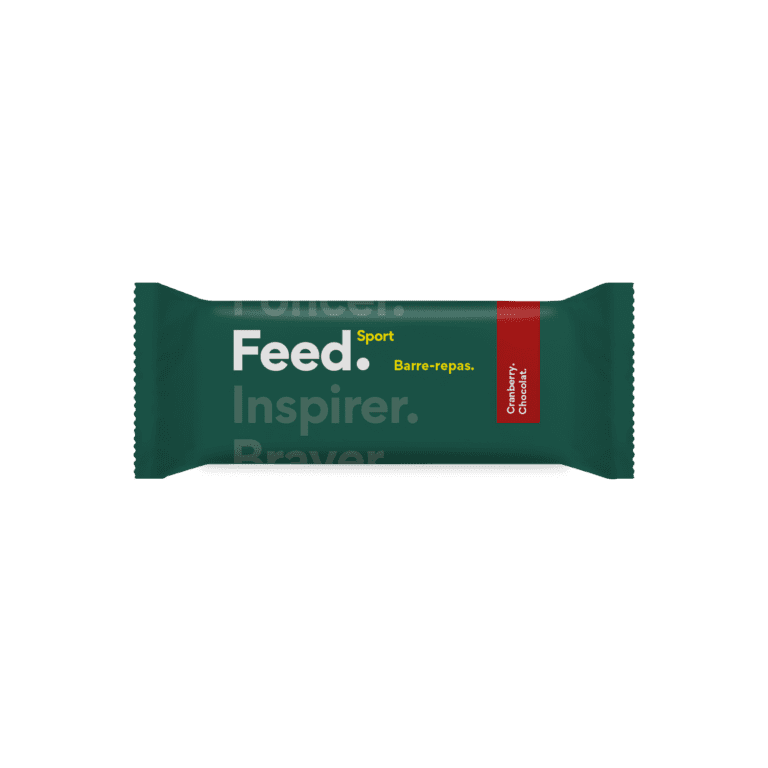 Flavours: Chocolate & Cranberry; and Vanila-Pecan Nuts-Chocolate.
Price: €4/bar or €4.31/400kcal.
Kcal: 371kcal per bar.
Macros: 39C/25P/36F
Feed. Raw Bar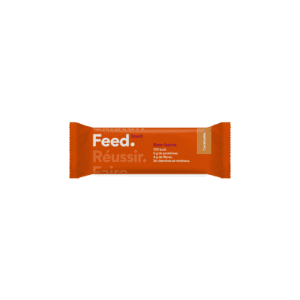 Flavours: Peanuts; Coconut; Cherry; Hazelnut Chocolate; Chocolate Peanut; and Banana.
Price: €1.25/bar or €5.00/400kcal.
Kcal: 100kcal per bar.
Macros: 43C/20P/27F.
Take into account that all Feed. meal replacements are vegan, gluten-free, lactose-free and GMO free. These bars are no exception.
Feed. Sport bar has more protein content and is design with the purpose of fueling your workouts. On the other hand, the Raw or Snack bar is much smaller, and it's meant to help you quenching your hunger between meals. This format has been fairly successful for Soylent with their 100kcal Squared bars. Nevertheless, unlike Soylent's, Feed.'s Raw bars are much simpler and contain very few ingredients. These have not been baked, thus the name.
All in all, while I think they are very promising I am a little disappointed with the price. They are quite expensive, even more when comparing to the Original range (€3.5 per 400kcal). I think the raw bar will be more popular than the Sport bar, which I don't think is as unique.
Other News
Looking at other topics, here is a round-up of more interesting events in the meal replacement world:
YFood has launched a UK site. I love YFood and I think they have one of the best ready to drink products in the market. However, because they have been focusing in their home market (Germany) I feel that they have gone a little unnoticed. Part of it was due to the site being in German, too. They have finally released a UK version where you can buy all YFood products. Otherwise, Amazon UK also sells YFood.
Huel will discontinue Granola. This is a very sad event that unfortunately was quite obvious. The founder Julian had already stated that they were looking into it due to poor sales. In a market were non-shake options are limited, it is sad to see one of the originals go. The truth is that they never truly tried to developed this product fully and was a relic of the past. I hope they try to develop a similar concept in the future. Right now, the last remains can be bought in the outlet section.
COVID-19 updates. While most brands have been able to come back to a certain normality, there are a few that are still suffering from stock shortages (e.g. Soylent). Most of the issues, however, seem to be linked to the delivery timings, with most brands asking for 2 or 3 more days than usual (5-7 days in total).
GenesisFoods now ships in a biodegradable bag. While this bags are not ideal to compost at home, since they contain PLA, they can be degraded in an industrial facility in 1-3 months. These bags are not available in all formats currently, but they expect to be able to switch once the pandemic is over.
GenesisFoods is also in the way to develop a new keto meal replacement shake that also includes fats (currently you need to add your own). The recipe is almost finished and it is now available to beta test in their site.
Stay Safe, Eat Healthy and Have a Good Week!