Hello everybody and welcome back to another round up of weekly meal replacement news. Unfortunately, due to the global pandemic everything, including the complete food market, has slowed down. Consequently, many of the product launches that were planned for this period have been shadowed by more important events.
Nevertheless, I have some positive news to report this week; such as the return to business of Powdermatter, one of the best meal replacement shakes. Besides, I will talk about Base Bread, the complete bread roll; and the new product teaser by Jimmyjoy. So without further ado, let's start.
Powdermatter is a small Czech brand that has some of the best products in the market, in terms of price and quality. However, the small enterprise was forced to shut down production at the start of the pandemic (over a month ago), due to health and safety concerns. According to the owner, Dirk, he was at high risk of contracting COVID-19, due to his wife working in the hospital. As such, he decided to play safe, stop producing for a month and focus on family first.
I could have kept going to the Powder Matter facility to keep providing everyone with our products, but I decided my kids needed some stability in times when everybody was in some kind of panic.

Dirk, owner of Powdermatter.
While Powdermatter was taking orders during this period, production and shipping were stopped. The owner stated that this has been a tough period for him, and Powdermatter; but hopes that the brand will come stronger than ever.
"I have had time to think about life, values and what I want to deliver with Powdermatter:
Healthy food is a main pillar in sustaining a healthy body and a healthy life. Healthy food protects us amongst others from obesity and a bad immune system
Even though we have to keep a distance to each other during this pandemic, we need each other even more than ever.
Thus, we will keep providing with the healthiest meal replacement we can produce".
What Has Changed?
The silver lining to any pause is usually that you have the time to think, reflect and make changes. Powdermatter has been no exception, and they have made slight adjustments to a formula that was among the best meal replacement shakes already.
Powdermatter has removed silicon dioxide (anti-caking agent) from all recipes.
New Mint-Chocolate flavour will be added for Neutral line.
The brand will from now own mill their seeds. Powdermatter uses a mix of quinoa, buckwheat and amaranth, which they previously used to buy it milled. However, they have now added a mill in order to achieve greater freshness.
On the sad side, there will be some negative temporal changes when it comes to shipping. Due to the global state, access to some countries is limited; thus, most of the shipping fees have been increased.
3 Reasons Why You Should Try PM if You Haven't Already
So I thought it would be good to give a refresher on why I think Powdermatter is one of the best dairy free meal replacement shakes.
No oats, no maltodextrin, no isomaltulose and no added sugars. When it comes to carbs, Powdermatter offers a unique approach. They use a superseed meal consisting of quinoa, buckwheat and amaranth. Not only they are excellent sources of complex carbohydrates and fibre, but also provide you with protein and phytonutrients.
30g of protein per serving. Each 400kcal meal provides you with plenty of protein from soy protein isolate.
Very competitive pricing. In my opinion, they have some of the best value for money. Premium nutrition that you can buy for as little as €1.1 per 400kcal.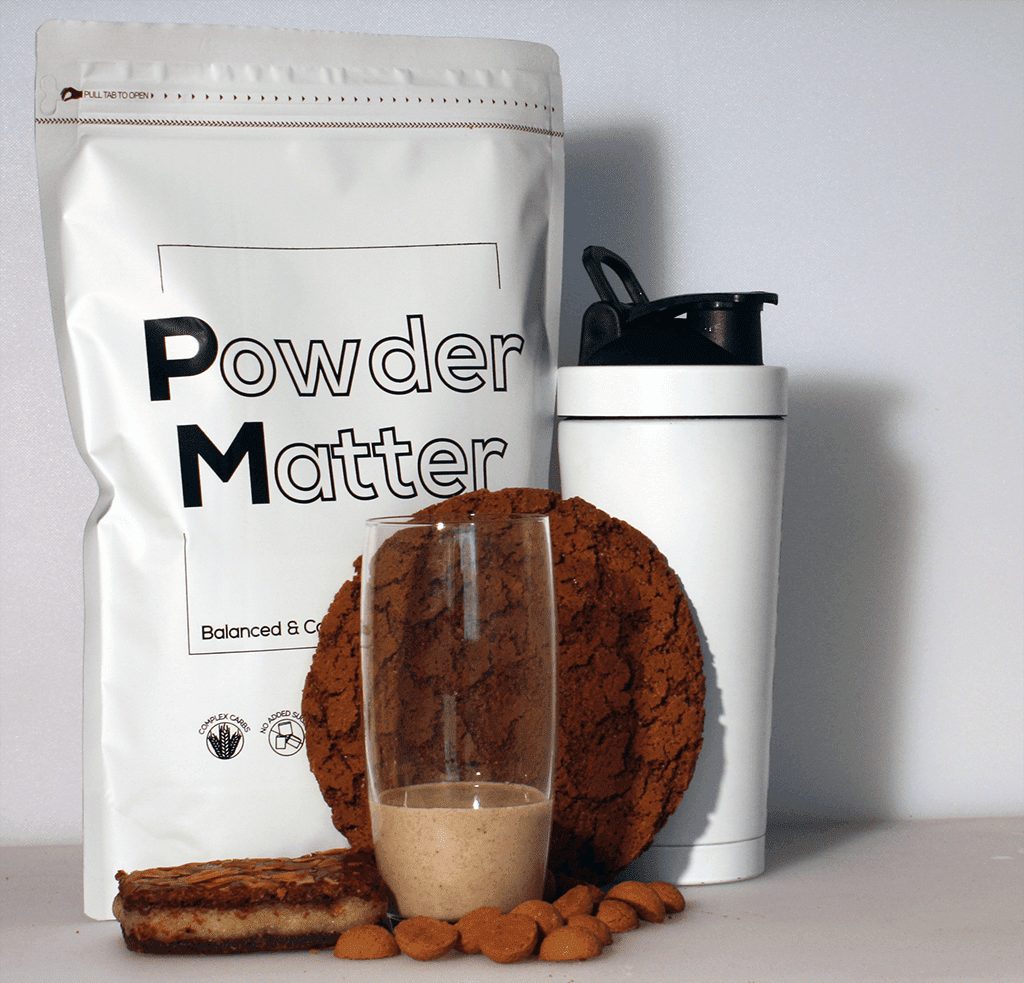 Base Bread Launch in West Coast US
Base Bread is the nutritionally complete bread roll by BaseFoods. The Japanese company has been previously covered in Latestfuels with their Base Noodles. I really enjoyed the experience, in what I thought it was a great alternative to pasta.
Recently, they have also made available Base Bread in the West Coast of US. This is a product that I would love to try – I absolutely adore bread-, but sadly have not had the chance yet. Up until now it was only available in Japan, but as mentioned, you can now get in CA, OR, WA, NV, UT, CO and AZ.
Quick Look at Base Bread
This is not a full Base Bread review, but a quick glance.
Price: $3.33/roll without subscription; and, $2.99 with.
200kcal per roll.
45C/28P/27F % of energy from.
14g of protein per roll and at least 15% of all vitamins and minerals.
Comes frozen and needs to be stored in the freezer until ready to use.
Ingredients: Water, Whole Wheat Flour, Wheat Gluten, Soy Flour, Rice Flour, Fermented Wheat Flour, Eggs, Sugar, Cultured Butter, Wheat Germ, Rice Vinegar, Canola Oil, Yeast, Chicory Root Extract, Rice Bran, Chia Seeds, Nonfat Milk, Potassium Chloride, Sea Salt, Seaweed Powder, Wheat Flour, Vitamin C, Vitamin E, Molasses Extract, Malted Barley Flour, Dried Kelp, Powdered Sunflower Oil, Vitamin A Acetate, Calcium Pantothenate, Vitamin B12, Vitamin D3, Vitamin B1, Vitamin B2, Vitamin B6
Without having tasting it there are two main issues. Firstly, there's the price. Starting at $3.33 per 200kcal it makes this one of the most expensive meal replacements; and certainly much more expensive than common bread that can be found under $0.5 for the same amount. Besides being fairly expensive, I wonder about the amino acid profile. There is no isolated source of protein, and some of the secondary sources (wheat flour, soy flour, rice flour) are not of the highest quality.
New Plenny Drink Hinted by Jimmyjoy
As displayed on the Instagram post, Jimmyjoy has been hinting the launch of a "new" product. My guess is that this is not a completely new meal, but a new version of the Plenny Drink.
The ready to drink shake was launched over a year and a half ago by Jimmyjoy in response to the craze and popularity of RTD meal replacement shakes. They were faster than other brands than Huel, but Plenny Drink never received the love that it deserved.
Since launch, it has had no updates. The same formula and single flavour have been available; which is a very long period in the meal replacement market. In the same time Huel has launched 3 flavours.
Either way, when I tried Plenny Drink Vanilla I thought it was good; despite being a little too sweet. I think that for a daily use, it would probably be too repetitive. Thus, I hope that with this new launch, they reduce the sweetness a little; as well as releasing new flavours so we don't get bored of it too fast.
One thing to mention in favour of the old Plenny Drink is the very affordable price tag. I hope the new iteration stays within the same price range, which made it one of the cheapest options.
Have A Great Week!