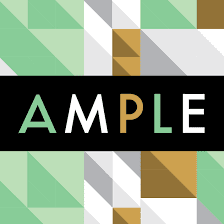 Amplemeals is a company who stands for nutritional science, education and importance of prime ingredients. Furthermore, they tailor their food to the customers diet habits, and as such, they are one of the only brands offering a "standard", vegan and keto version. This alone was enough to spike our interest. So here are our thoughts about this 'revolutionary' brand in this in-depth Ample review.
---
---
Ample is capable of the best and the worst. They have some of the best dedication to prime ingredients and nutrition element focus; but almost incomprehensibly their products are lacking in micronutrients. Their pre-bottled products are really handy, but they can also be hard to store. Their flavour is good, but they only have one. You see the picture.
What We like
Top-notch prime ingredients.
No soy, no gluten (also no GMO or artificial sweeteners).
Addition of probiotics and overall focus on digestive health.
Pre-prepared bottles in 2 sized (400 and 600kcal).
Normal, Vegan and Keto Options.
30-day taste and quality guarantee.
We will say it again and again in this review. We really like the emphasis that Ample puts on the quality of the ingredients and the process that goes choosing them. This enables them to create unique products that do not have any soy or gluten, which are rare finds in the meal replacement industry.
Their focus towards health is remarkably strong, and thus their addition to probiotics is a very nice touch. Upset tummies should be less of an issue with Ample.
The serving sizes are adequate, as well; however, what it stands out is the delivery. The powder already served in a bottle. This can be handy in situations like air travelling or in the work office, removing all the mess of a shaker and powder (we have all poured powder everywhere, before).
Their product line caters for 3 different nutritional profiles, which is quite an achievement on its own.
What We dislike
Lack of micronutrients.
Cost, quality comes to a price.
No flavour variety.
All products are high in fat low in carbs.
There is two big flaws with Ample. The first is understandable: the cost. It will be hard to cut it, but the truth is that good things are often expensive. It is hard to find non-GMO and organic ingredients at low price. Some would say simly impossible due to the production limitations.
The second, not so much: the lack of any vitamins and minerals. Please, fix this Ample. In our opinion, complete foods should aim to be so, nutritionally well rounded.
Besides this two, there are also some minor complaints. We would appreciate more flavour variety, but it something that can wait.
Improvements
Worldwide shipping.
Micronutrient profile. Please.
More flavour options.
We understand, international logistics are a pain. However, it would be great if they could expand into Europe (like Soylent is doing and many EU counterparts have expanded to US) and Oceanian region.
We almost need to demand them (not really) to implement the correct micronutrient profile to their products. Please, Ample.
What PRODUCTS does AMPLE offer?
Ample produces three variations of powder meal replacements; the original, the vegan version and the keto version. Interestingly, all three are nutritionally different; even if, they all are fat heavy. However, most of the primary ingredients remain the same. We find this to be a positive cue, since it demonstrates their knowledge about nutrition and ability to engineer different products. We hope to see similar things from more companies in the future.
Meal Replacement
Powder
400kcal/meal & 600kcal/meal
27P/25C/50F % of Energy from
4g of added sugars/10g of Saturated Fats per serving(400)
Starts at $6
Dairy and Nuts
---
Meal Replacement
Powder
400kcal/meal & 600kcal/meal
23P/28C/49F % of Energy from
6g of added sugars/10g of Saturated Fats per serving(600)
Starts at $6
Nuts
---
Meal Replacement
Powder
400kcal/meal & 600kcal/meal
13P/15C/72F % of Energy from
2g of added sugars/21g of Saturated Fats per serving(600)
Starts at $6
Dairy, Nuts
---
Brief Ample Original Review
The original version comes on two versions 400kcal and 600kcal. Even in the smaller version, the amount of fats is high, 30% of RI for total fats and 50% of RI for saturates. This comes to a worry, since many will not be used to such a heavy fat diet. It should have no negative effects in most, as long as the diet is kept in a caloric balance.
Brief Ample V Review
Ample Vegan is even higher in fats (both total and saturates) than the original version. However, the differences are minimal. The main difference is that the source of protein is a mix of pea and rice protein, instead of whey protein. It is remarkable that they have not used any soy, making this product one of the few soy free meal replacements.
Brief Ample K Review
The keto version is the most radical of them all. We do not recommend start consuming it, before reading about ketogenic diets and how your body adapts to them. The small bottle packs 400kcal, 32g of fat(45% of RI), 21g of saturated fats (105% of RI), 16 g of carbs(6% of RI) of which 10g are fiber (50%of RI) and 2g sugar(2%), and only 13g of protein (26%).
We find this nutritional mix to be a bit too extreme for our taste. Too low in proteins and way too high in saturated fats. Thus, we recommend tracking your progress and health carefully if you are planning to consume Ample K regularly.
Ample's nutritional philosophy follows that of a high-fat low-carb profile (HFLC). Ample K being the most extreme case with only 6g of net carbs (a true keto product). While we are more fond of higher protein diets, HFLC diets can be suitable for many too (Westman et al., 2006; Paoli et al.,2011; Gibson et al., 2015). Just as a reminder, the original and the vegan versions will not induce the body into ketosis.
Something else to remark about the composition of their products is that they are non-GMO, gluten-free, soy free and have no artificial sweeteners. Finding a single one of this features is fairly hard, only Ambronite comes to mind (and it is usually reflected in the price tag). We applaud the effort that they have put to create something as close to food as possible.

Fats
10g of Coconut oil. The reason for high saturated fat content. Coconut oil is rich in MCTs.
Macadamia nut oil. It is up to 85% monosaturated fats and it is also unusually high in palmitoleic acid. Some research has shown positive effects in LDL-cholesterol level.
Chia seed oil. While chia seed is has a 3:1 omega-3 to omega-6 ratio and the first has been found to be beneficial for health and cardiovascular disease(CVD) prevention, there is not definite proof of chia seed oil having an active effect lowering CVD risk (de Souza et al., 2015).
Sunflower Lecithin. Rich in choline, a neurotransmitter precursor necessary for the production of acetylcholine. This neurotransmitter is necessary at the muscle junctions in order to activate them.
What does all this gibberish and fancy data mean? For one, that they have handpicked this fats. They are not often found in meal replacements, more common options being, sunflower oil and linseed oil.
Two, for most people it will be too much fat and too rich on saturated fats. We are not saying is not balanced, just that this balance might take time to get used to. Also, it might be worth noting that the fat quantities are over the recommended values in by the US health authorities, FDA, ESFA and WHO.
Carbs
Ample believes in the negative effects that refined sugar has in your body. Reducing added sugars in products is linked to reduction of population obesity levels and obesity related diseases (Hu FB 2013). Sugars like fructose (found in high-fructose corn syrup) have been linked to cardiovascular diseases, diabetes and cancer development when paired with excessive caloric intake (Tappy et al., 2010; Cozma et al,. 2014; Khan et al., 2016). Therefore, their concerns are understandable. However, it is worth noting this findings also remark sugar mostly acts this way when paired with an imbalance diet.
Anyhow, Ample uses organic sweet potato starch (a low gi complex carbohydrate) and tapioca starch (long chain carbohydrate that helps in micronutrient absorption and CVD prevention (Slavin et al., 2009)).
Furthermore, the total carbohydrates in Ample products are really low, being as low as 6g of net carbs in Ample K.
Fiber
We usually do not make any special mention to fiber types. However, Ample has put a lot of effort in the decision making of fiber sources, thus we think it is appropriate to do so this time:
The take home message is that Ample has a mix of soluble and isoluble fiber with resistant starch and derived products optimally designed to improve your gut health and bacterial biome.
Protein
25g (50% of RI) of protein per 400kcal means that you could get up to 125g of protein (over double the RI for a sedentary man). Ample Original uses grass-fed cow milk as prime ingredient. Both collagen and whey protein origin from this cows, which ensures a higher quality product.
Ample V, on the other hand, uses a blend of pea and rice protein. As discussed in other vegan products, pea protein contains all essential amino acids but is low in methionine and cysteine. Contrarily, rice protein is high in cysteine and methionine. This blend is used in many other vegan supplements, and we found to be one of the best whey protein substitutes.
The only problem comes with Ample K. The keto shake only provides with 13g of protein. Even if, it still means you will get 26% of the RI, we consider this value to be too low. Even more so, if you are combining your keto diet with exercise. You will have to supplement your diet with extra protein.
Micronutrients
Uh-oh. We do not know whether Ample did not get the memo on the necessity of vitamins and minerals in order to leave, or they chose not to include them because X or Y reasons. But the fact is that Ample lacks on most. It only includes 2% Vit A, 2% Vit C, 4% calcium and 15 % iron. Nothing, basically.
Therefore, after consuming this healthy meal focused on the optimal nutrition and origin of the nutrients you get, you will end up having to a) eat a lot of fruit and vegetables or b) taking a vitamin & mineral supplement.
This is ironic in multiple fronts. Firstly, we suspect (we could be horribly wrong) that the lack of micronutrients is due to not wanting to use an artificial vitamin & mineral mix (that would kind of go against their ideas). So they include organic chorella, barley grass, wheatgrass and organic cocoa as micronutrient sources, but end up not being enough.
Secondly, this approach ends up forcing you to consume fruit (hello sugars) and vegetables (another meal that you need to prepare?) or get the vitamin & mineral mix yourself (which is like a twisted joke from Ample).
Probiotic
This is something we do not mention often, but because of the emphasis Ample puts on a healthy digestive environmnet, it is worth mentioning. The following probiotics are found in Ample:
Bacillus Coagulans.
Lactobacillus Rhamnosus.
Bifidobacterium Infantis.
Lactobacillus Acidophilus.
Bifidobacterium Lactis.
Lactobacillus Paracasei.
Ample comes with a 40 billion colony-forming units of six different bacterial strains. Wait? What? This might be a little confusing to some so let's do some re-cap:
Our gastrointestinal organs are filled with over 400 species of bacteria with quantities hard to put in numbers (the microbiome). The bacteria help in digestion and transport of nutrients, protect against pathogens, and sustain a balance in the digestive system (Young V, 2017).
Therefore, the custom Ample blend helps you to promote this healthy balance and keep the bacterial ecosystem 'free' of excessive pathogen levels.
Allergens
Perhaps the biggest positive in the whole nutritional aspect is that this product is soy free, gluten free and can be lactose free. Thus the only allergen is the macademian Nuts.
More about nutrition
Even more? Well, if you want to know more details about Ample's nutrition profile and choices, they actually have a very impressive nutrition page where everything is explained in detail. See at Ample nutrition.
Nutrition Summary
Ample focus on healthy gut and digestive process, with extra focus on the microbioma, is certainly to be thanked. The lack of many prime suspects in the meal replacements like soy and gluten, enable those who have very delicated gut balance to consume an easy meal. Plus the ingredients are top notch.
While the macronutrient balance is acceptable (HFLC profile, though), the lack of micronutrients is almost unforgivable. You WILL have to supplement your vitamins and minerals.
Ample was found by Connor (CEO), Mike Krieger (Director of Engineering) and Mark Divine (ex-navy SEAL captain). It now boosts with a team of 8 people and it has been backed by many venture capitalists. Success is often reflective of good work, and sure Ample must be doing something right.

Ample packaging and bottling
One of the most curious things about Ample products is how they are sold. They are in a powder version, but the powder comes in bottles so you just need to add water (or milk). As convenient as a ready-to-drink, but twice as fancy.
It does have one clear negative though. We have found ourselves struggling to find a place where to store the cardboard boxes (the downsides of living in a flat!), especially when making big orders.
Furthermore, it does mean that you are creating unecessary waste (damn those plastic bottles), which again might be a bit ironic if considering Ample's eco-friendly approach (not fully true, but kind of). We see the convenience though and they are not much more wasteful than the RTD products.
Shipping and Return Policy
Ample currenlty only ships to the USA. We have heard that they are looking to ship internationally in the near future, but that was in Sep 2017. So when is soon?
As for orders inside the US, shipping will be free after $50. Fairly easy to achieve, most of your orders should be above that mark. Delivery should be within a week.
Regarding to Ample's return policy, they offer a 30-day taste and quality guarantee. What does this mean? That if you dislike the taste or you are unsatisfied with the product you will be able to return it. Shipping costs included. Pretty good.
Subscription
Ample offers a 10% discount with subscription on all three products. They also allow you to customize the frequency of the delivery (fairly unusual) to 2, 4 or 6 weeks. All you need to do after is choose the pack size.
Is there a taster or sample version for Ample?
No, instead, Ample offers a 30-day taste and quality guarantee with the return shipment paid. We understand this is not quite a taster and we hope Ample changes their views on this regard. You will most likely have to make a $50+ commitment to try Ample.


Is Ample vegan?
Ample has a vegan option, Ample V. However, the keto and original variations include whey protein, making them not-vegan friendly.


Is Ample GMO-free?
Yes, Ample is GMO free, soy free and gluten free. Ample is also free of artificial sweeteners and synthetic vitamins and minerals.


Is Ample healthy?
Yes, consuming Ample as part of a varied diet can have multiple benefits in your health. While it is no magic potion, the high quality ingredients, probiotics and prebiotics will help your gut flora and overall health.


Can I consume Ample on a keto diet?
Yes, but only Ample K is optimized for a keto diet with minimal net carbs.


Can I live solely off Ample?
In short, no. Ample is better of as part of a balanced diet. The main shortcoming is the lack of micronutrients which are essential for proper body functioning. You could add a multivitamin mix, and you could probably live off Ample, but I would recommend against it.


Where can I buy Ample?
Currently, Ample is only available via their online shop. There you can buy all Ample products in 400 or 600kcal bottles, or in bigger pouches with multiple meals.


Is Ample better than Soylent?
Yes, but both are different products. Soylent gives you 20% of your DV per serving, but uses more processed ingredients and might lack some non-essential compounds. Ample fails to give you the micronutrients you need, but uses higher quality ingredients and delivers more than just nutrients.

If you have more questions do not doubt on asking them below, in the comment section. Otherwise you will find more answers in the Ample FAQ section or you can contact them directly.
Time to wrap up this review. It is getting quite long.
Who is Ample for?
Ample is for those with a delicate stomach that have problems with most meal replacements and foods; for those who are worried about their food sources and care about prime ingredients; for those that are looking to take care and/or improve their gut bacterial ecosystem (plus, overall digestive system).
Ample is definitely not for people who are on a budget. If you fit that bill, you would do better looking at other meal replacements.
Does it taste good?
There is only one flavour. This always comes at a risk. We think few people will find the taste off-putting, but most should enjoy the fat rich shake. We are kind of in the middle, we do not love it, but it is not the worst thing we have ever tried.
Will I get all the nutrients I need?
Macros? Yes. Maybe a bit short in protein in Ample K, otherwise fine.
Micros? Unfortunately, no. Ample products are especially short in vitamins and minerals, like Iron, Calcium, Vit C, Vit B12… Basically, all of them. So you will have to find alternative sources (the easiest will be to get a vitamin and mineral supplement).
I want to buy it. How much will it cost me?
6 bottles (minimal order) will cost you slightly under $50 (under $40 with subscription and deals – like the 5% discount if you buy through our link). So in theory, you could get a meal for around $6.5. This is definitely higher than almost every product in the market.
Then again, good prime ingredients come at a cost.
Wait a moment, is it perfect?
If you have read the whole review (wow, congrats you are truly a madman), you will know the answer to this is definitely no. It is a very 'niche' product due to its pricetag, and it can be the perfect product for those with very specific nutritional requirements (gluten-free, soy-free) or especially delicate digestive system. For the overall population, we think that there are better options out there. Products with more flavours, cheaper, and without some of the deficiencies Ample has.
Verdict
Ample can be both the greatest meal out there and the worst at the same time. We applaud their commitment to quality prime ingredients and focus on the digestive system. However, we cannot get over the micronutrient deficiency in the products, which will force you to buy supplements on the side. At this price tag, Ample should be offering a full package. Thus, we do not recommend for the masses, but I think it could be a great meal for those looking for healthy natural shakes.